I've been making the same snack for my kids for Valentine's Day every year. I don't know why I tend to do it only at Valentine's Day, because it honestly could go for any holiday, or just a fun movie night. It is simple, and you can kind of improvise the ingredients with things you have in your pantry, so your kids are sure to love your combination! This is honestly also the best toddler Valentine's Day snack to take to school or for homemade Valentine's for friends too!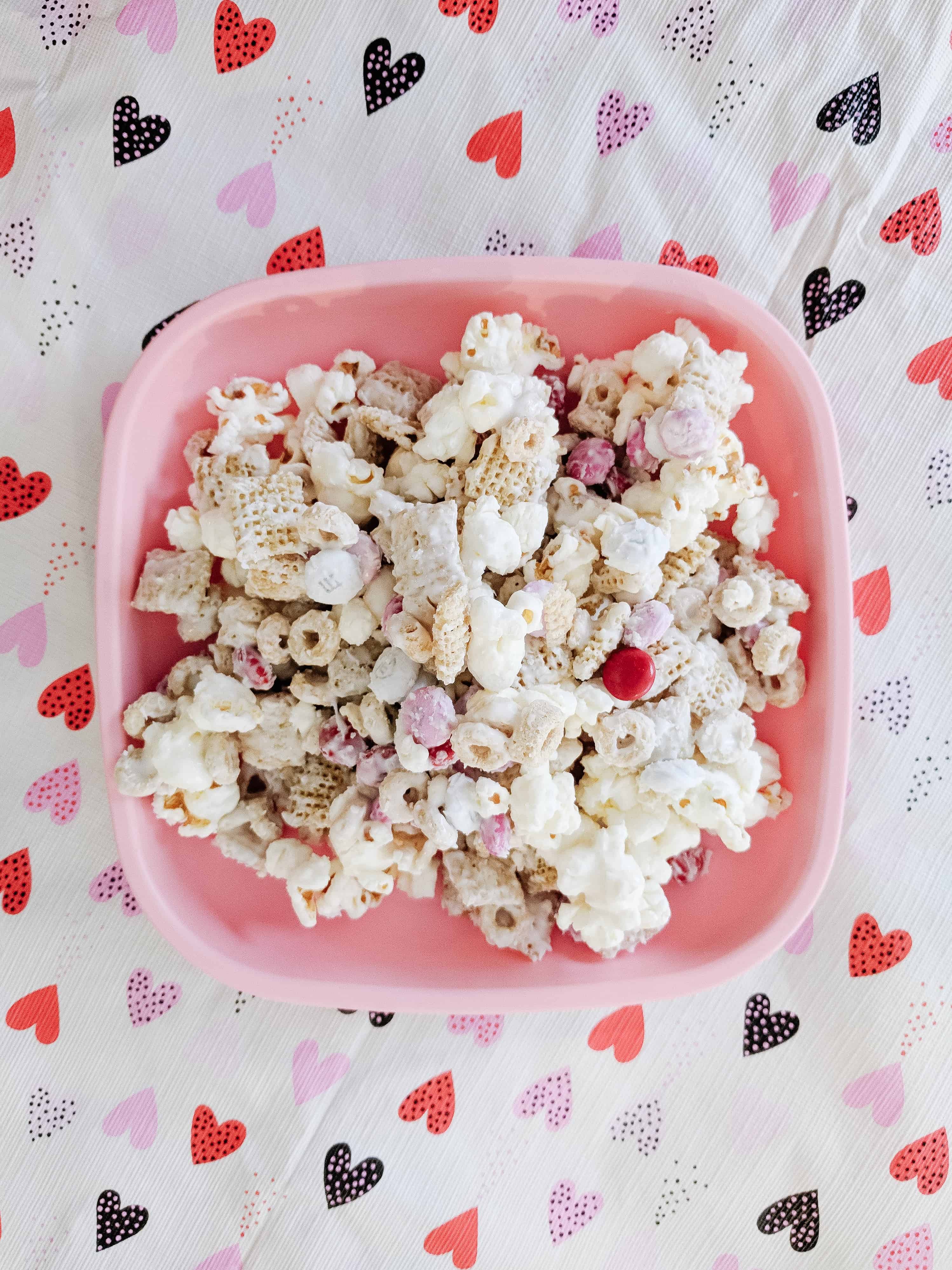 Recipe for The Best Toddler Valentine's Day Snack
This is about as simple as it gets. For me I combine popcorn (or skinny pop), Chex cereal, Cheerios, and festive M&M's on a cooling rack inside a baking sheet. Spread it out to make a thin layer and poor melted white chocolate over the whole mixture.
Then take your spatula, and toss the whole mixture until everything gets a light coat of the chocolate, and let it dry.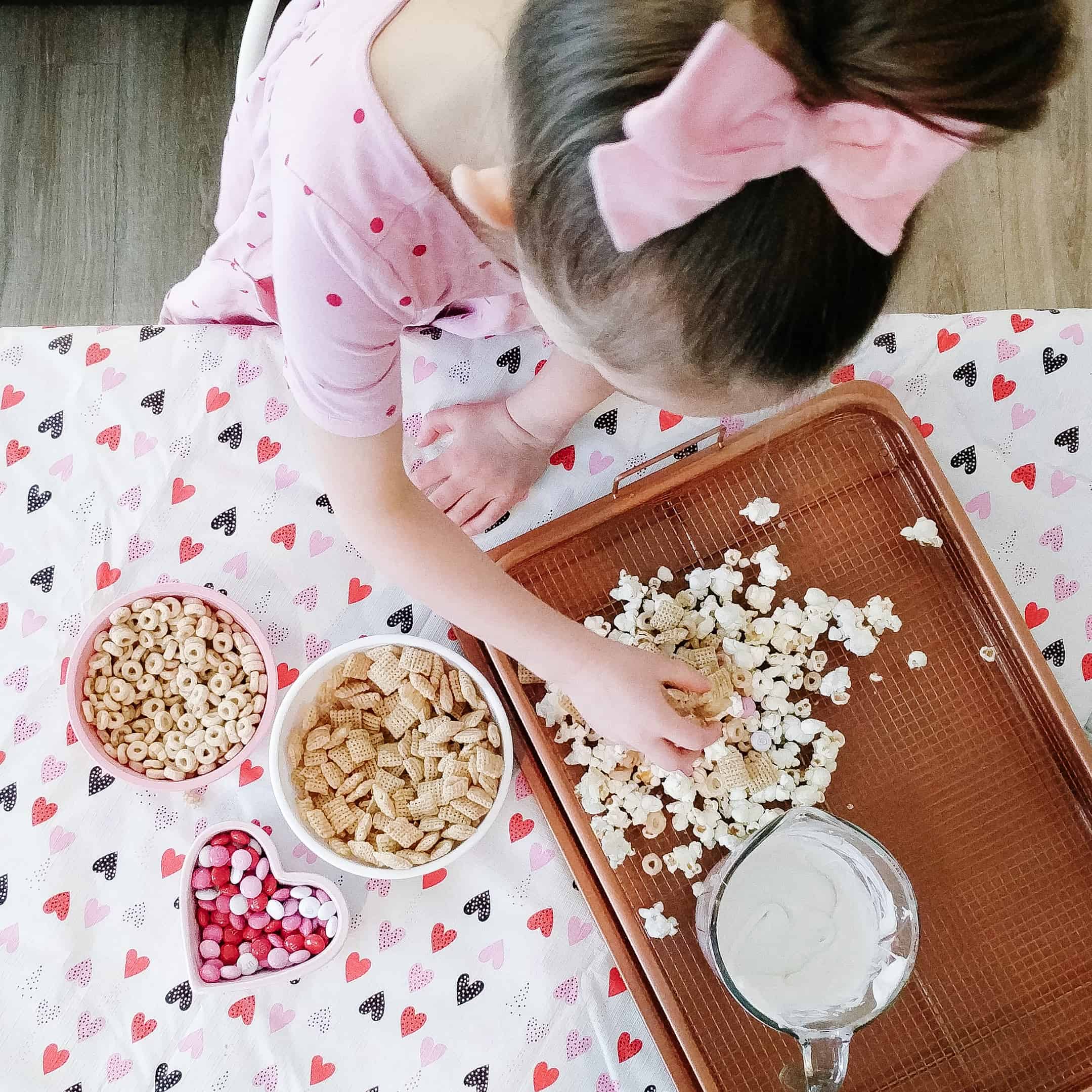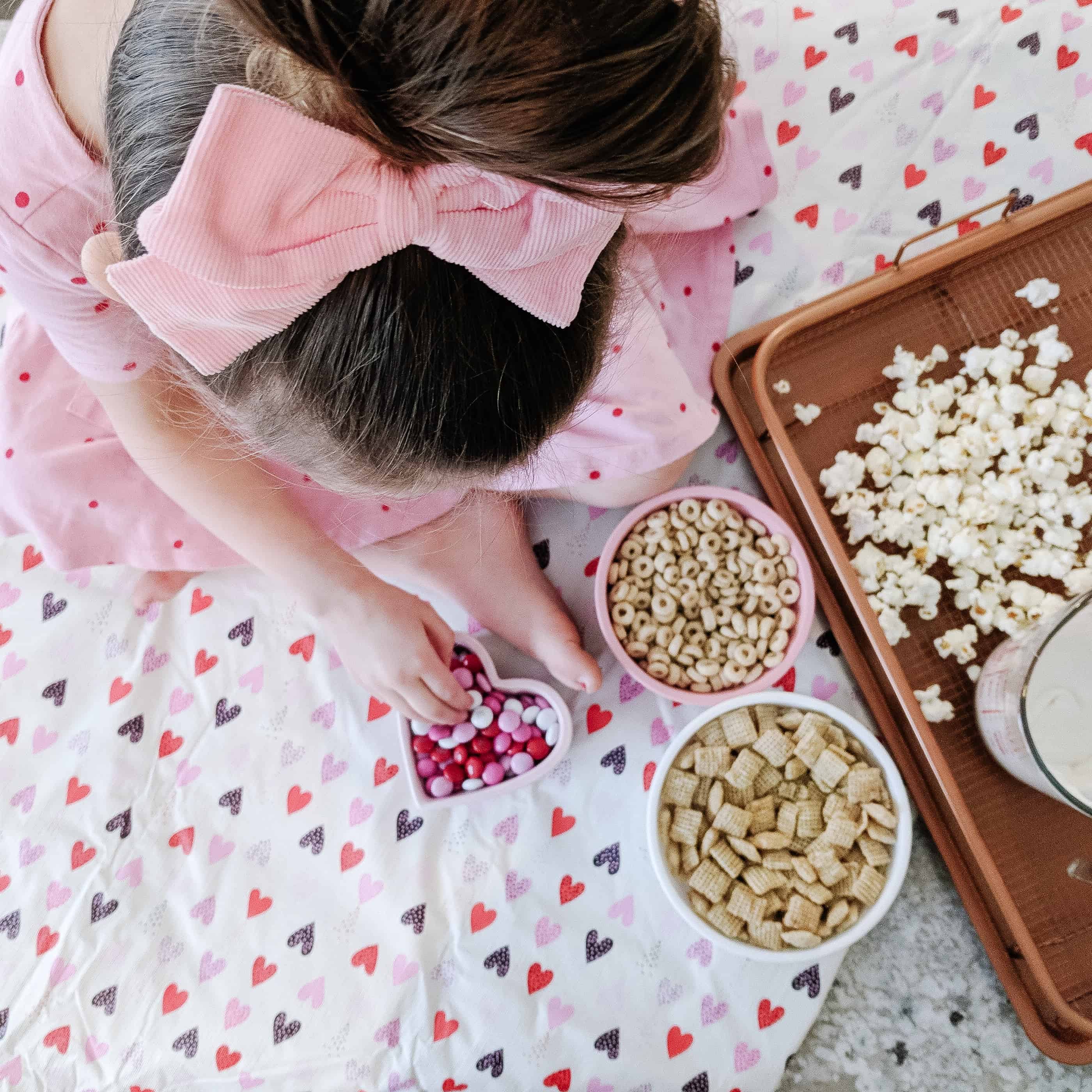 Thats it. I know, that seems to easy to be good, but kids love it, and I love that its not an overly sweet snack for class parties. You an also easily do different variations on this with different colored M&M's, add sprinkles, or change up your cereal choices.
My kids also Love it with pretzels! Use up what you have and it will be a hit no matter what.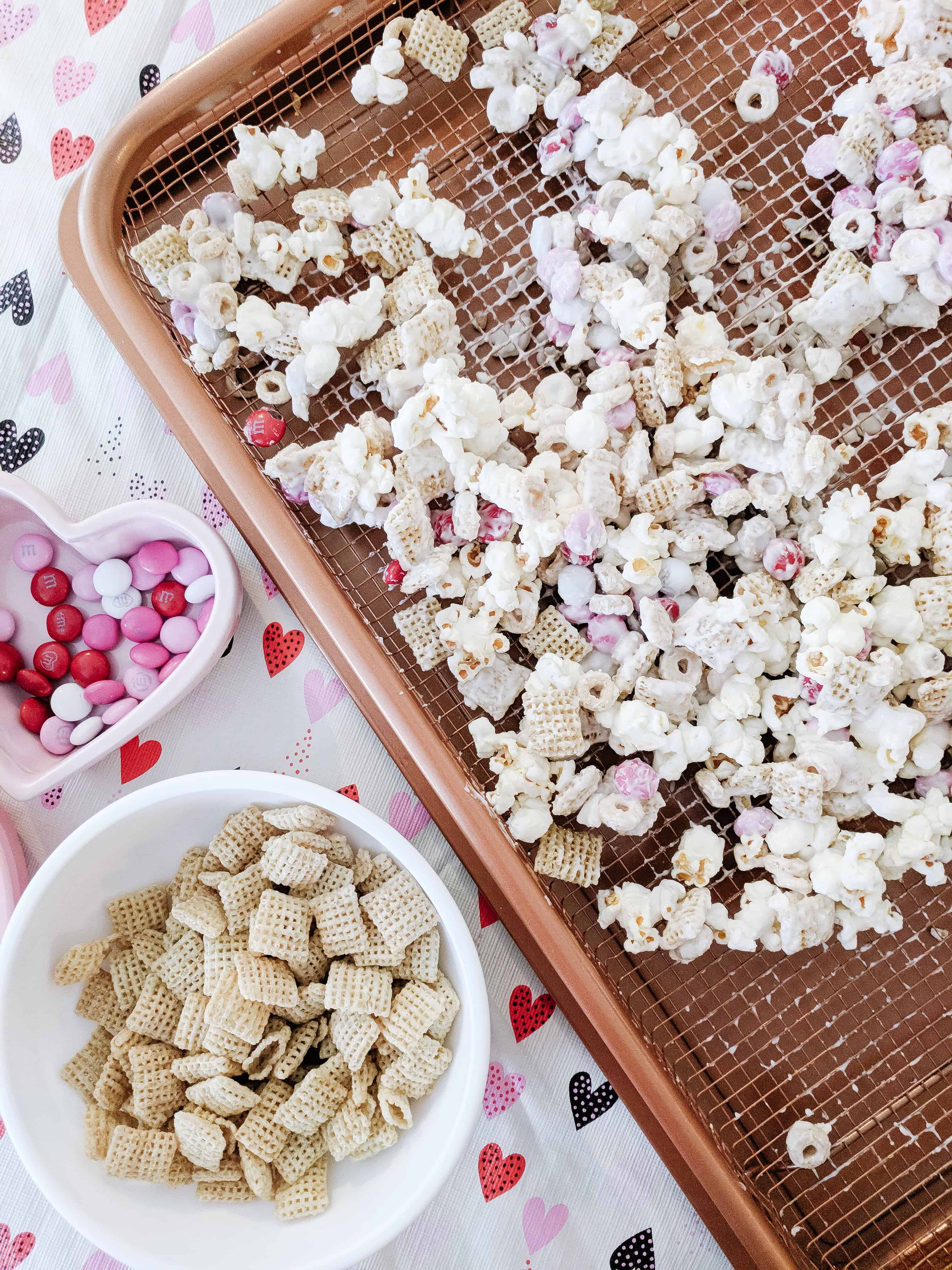 I would love to hear what you think of the best toddler Valentine's Day snack, and if you come up with a great combination for the recipe, leave it in the comments so I can try that next time!
Also be sure to grab these cute Valentine's Day Printable's that are free to pair with it!
Pin Image Below for Later