Road trips with kids… they are certainly the most affordable and "easy" way to travel these days, but stressful none the less.  We travel pretty frequently with our kiddos, and drive 12/14 hours to the beach 1-2 times a year, minimum.  Over the past 4.5 years I have sort of pared down, and 'perfected' the items I take with us as staples for toddler travel must haves, then add to it as I go.
**We have TV's in the head rests of my cars, so I am not ashamed to say that Ipads and movies are also a big help during travel for us.  As with anything else as long as it isn't a habit its not something i worry about — I don't think their brains will turn to mush from a day or two of that on occasion.
Below are some of my "must pack items" for vacations with kids.  I will link all items below.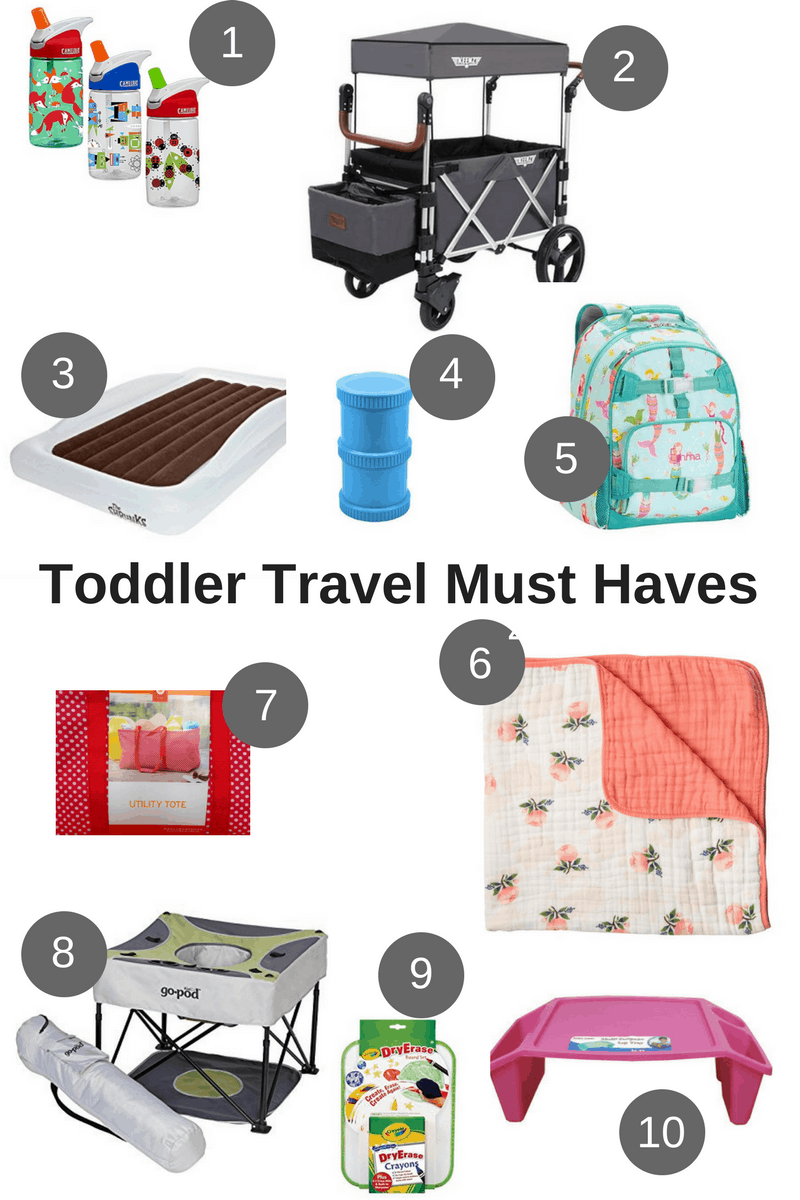 I would LOVE to hear what your favorite baby or toddler travel items are! We will be journeying out again not long after the baby arrives, and its been 2.5 years since I have hauled a baby along on one of these trips.
SaveSave