If you have kids you know that even in the kitchen their stuff takes over.  Our kitchen is ample in size, but not massive, and I knew that I needed to get rid of a few things, and organize the cupboard I use for them in order to make room for baby items to join the mix.  I decided to do a post for you on our kid cupboard organization to show you all how we keep things tidy!
My favorite plates and bowls for the past year or so have been from replay recycled.  I love that they stack and are so durable. I decided it was time to invest in more of them and do away with all other plates and bowls.  I use their plates, bowls, sippy cups, and snack stacks and can't say enough good things about all of the items! — Edited to add that now over a year later we have a growing stack of the flat plates also, and you can get a sneak peak of their adult line over on this post.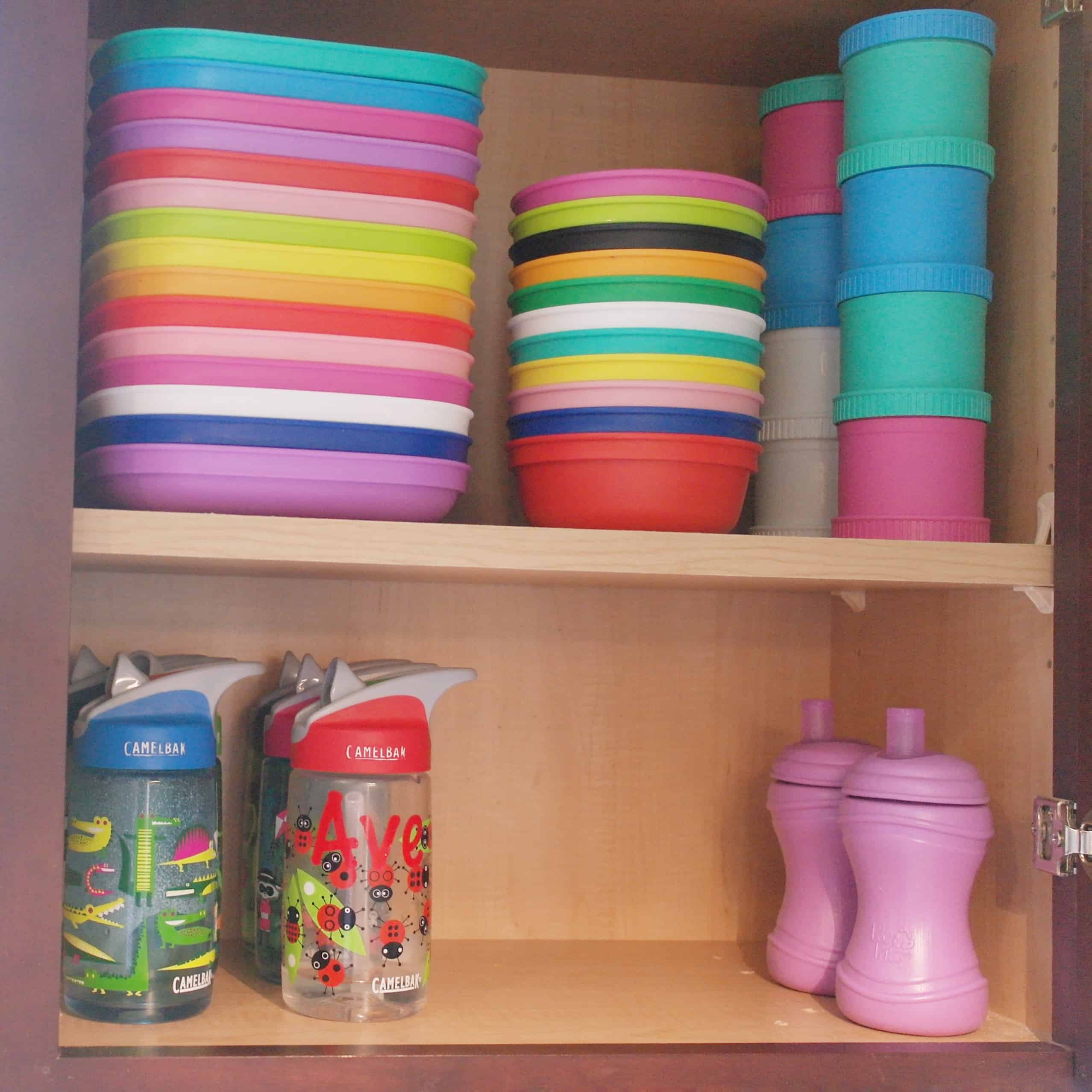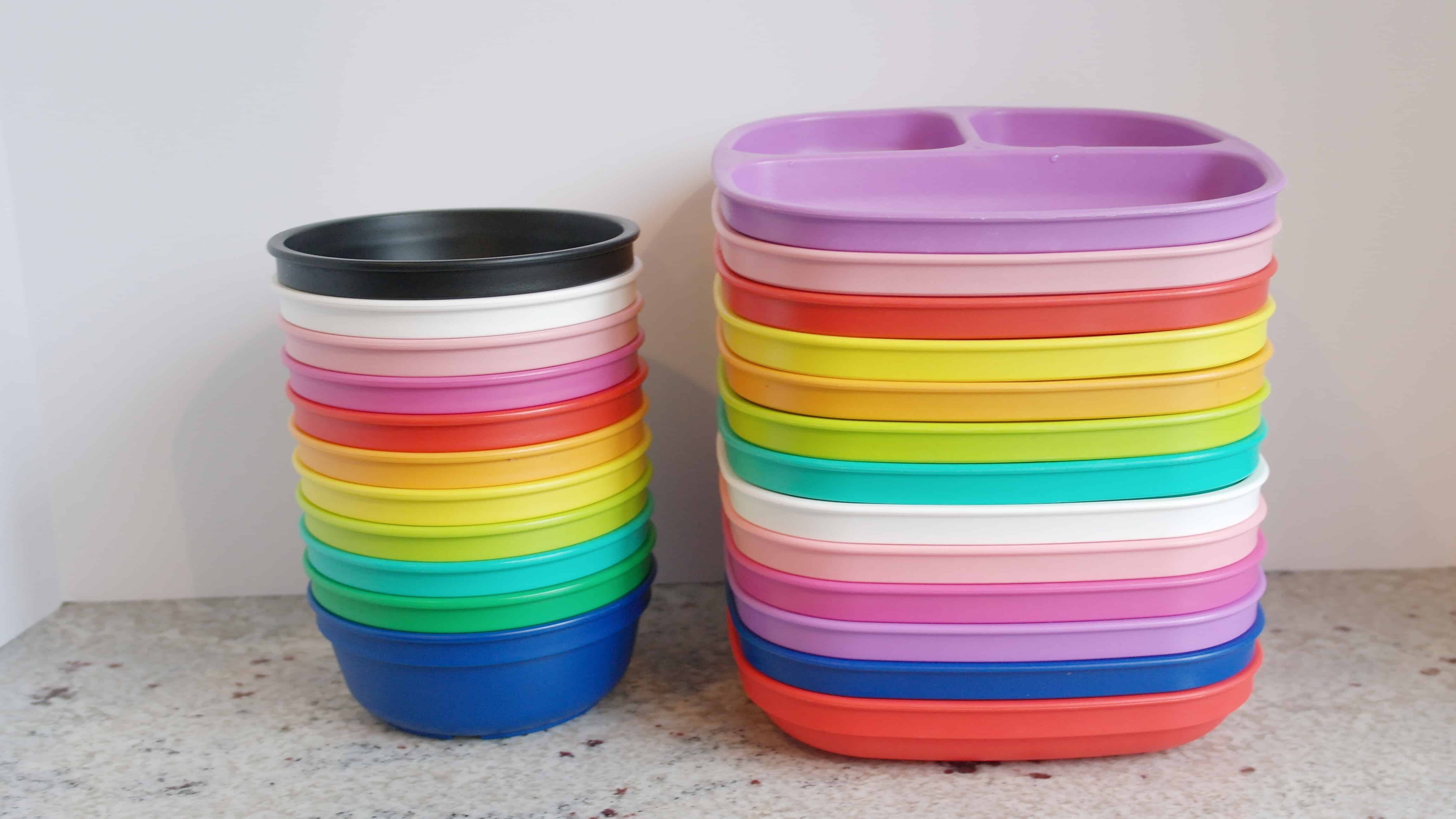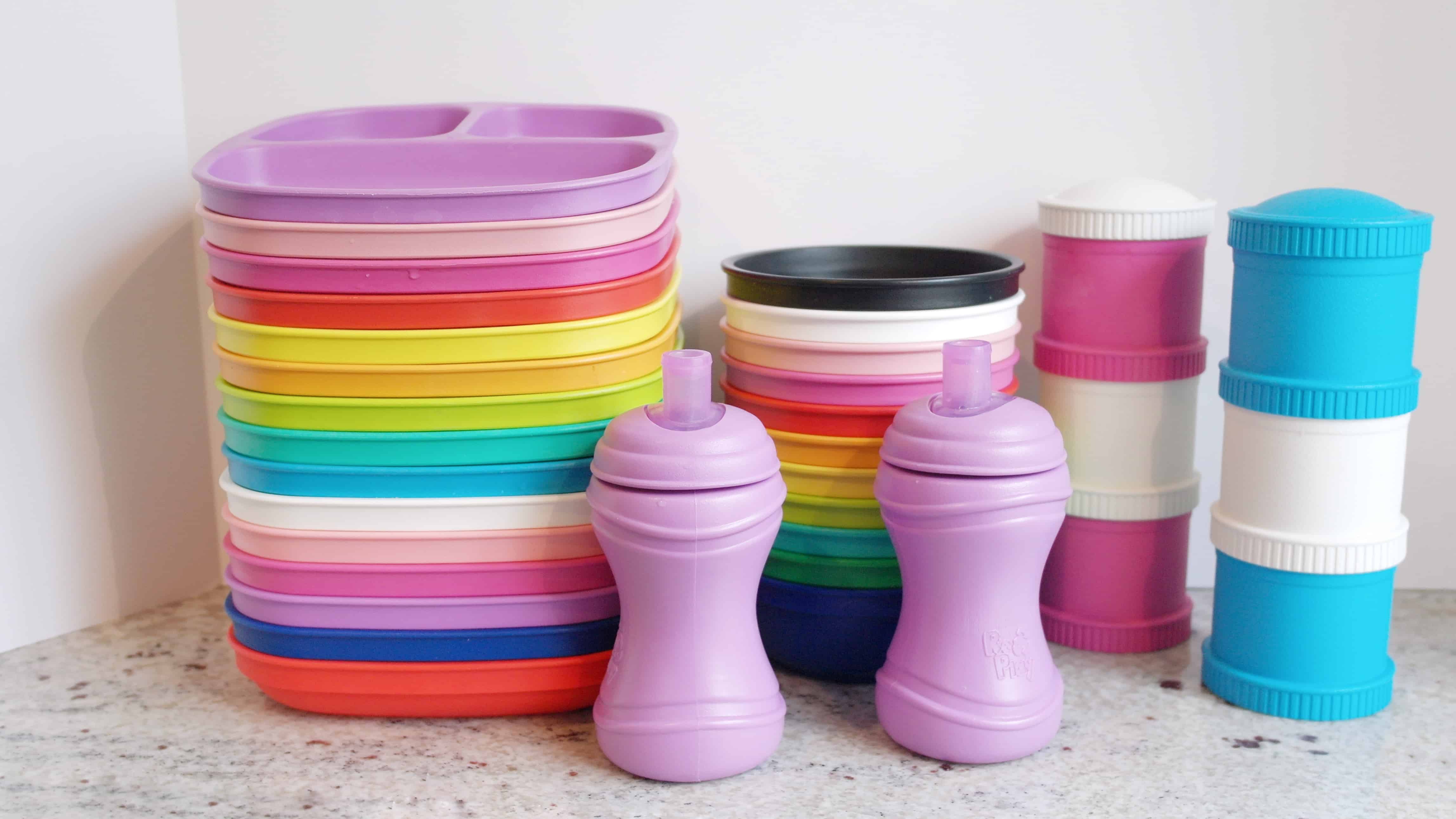 I also got rid of all water bottles aside from kids camelbaks.  All of them have their names on them in vinyl so I can easily take them to the gym/school/soccer and so on.
Aside from those items, I have a drawer with baby spoons and replay recycled silverware (SERIOUSLY the best silverware), and a second drawer with lidless cups and snack cups that the kids can access themselves for water or snacks.  This was a new move to help them be more self sufficient before the baby arrives, and I have loved it.
This weeks "nesting" was a simple easy fix, but really helped simplify another area of our kitchen…now to decide where to organize and clean for next week!
I would love to see what you have been up to.  Remember to tag me and use the hashtag #whatimnesting!
SaveSave