I have been wanting to update our front porch for some time now, but because we previously had large bushes right in front of our house it made little sense to spend the money. A couple of weeks ago we had those bushes removed, so it was time to update the front porch just a little bit, and this trash can planter hack was born.
this post contains affiliate links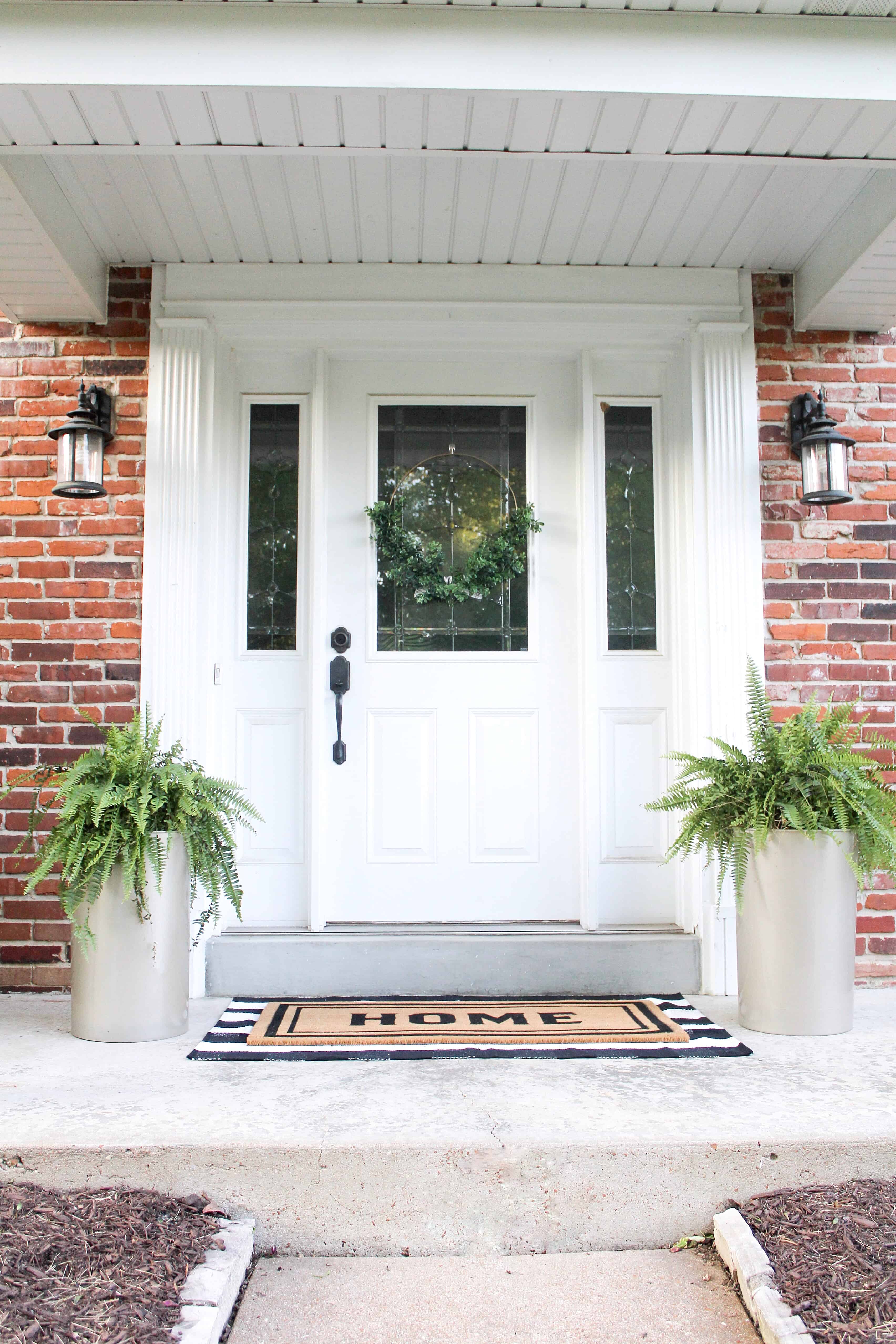 Trash Can Planter Hack
I am sure if you follow my other decor posts, you have gathered that I tend to like a more modern, clean, simple look, so I wanted 2 large planters.
If you have never shopped for large planters before, just a FYI they are expensive!! (we are talking $80 plus for the size I wanted). With some brainstorming I decided to try something out, and this blog post was born. Read below to find out how that whole patio was done for $100 due to my trash can planter hack.
If you're into decor hacks, be sure to check out this post with some of my post popular IKEA hacks!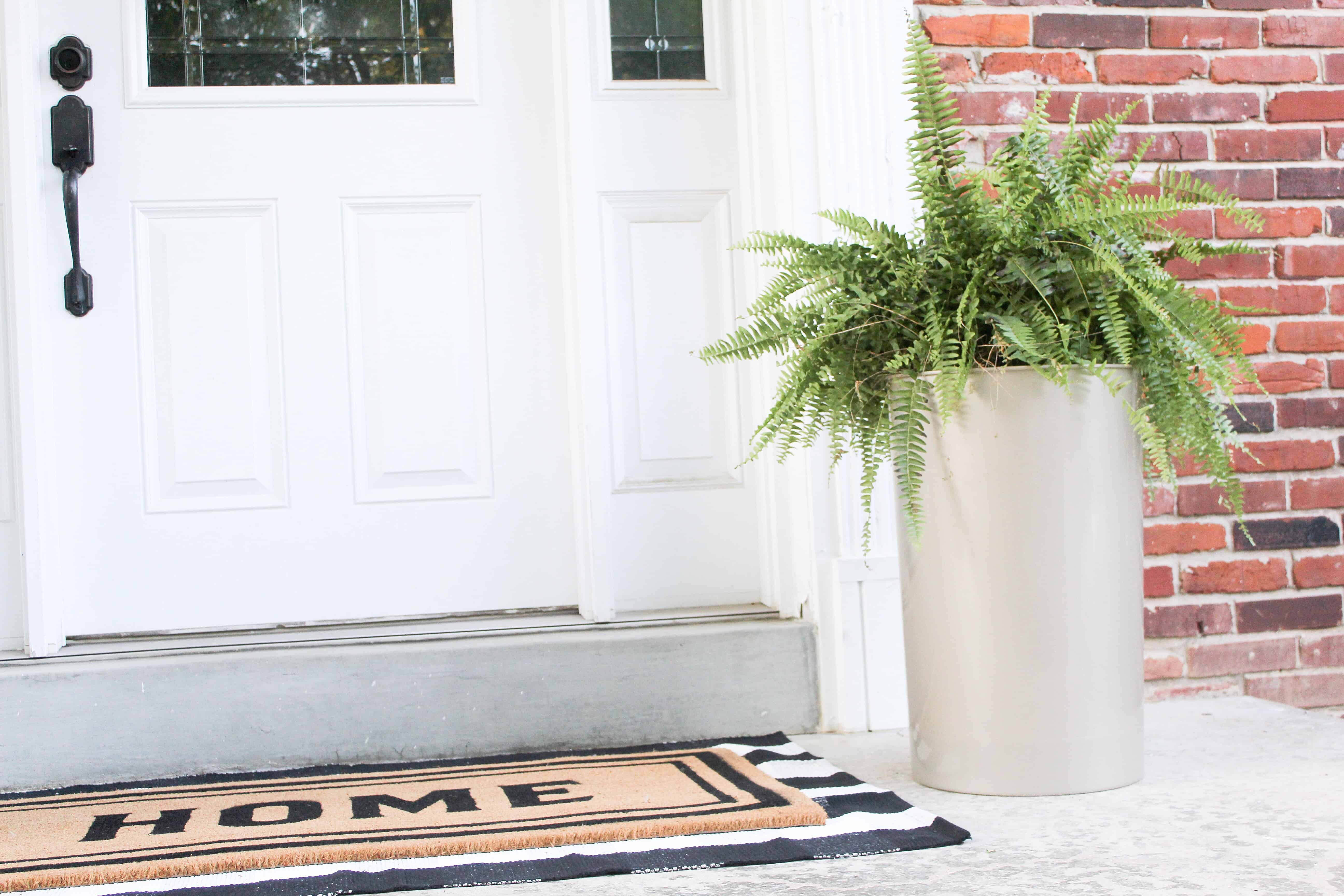 Trash Can Planters
For my planters I purchased these from At Home ( these on Amazon or black) they are 56 quart trash cans. In order to make them heavier I put a couple of old bricks in the bottom of each, then filled them a little ways up with packing peanuts in order to not use so much dirt.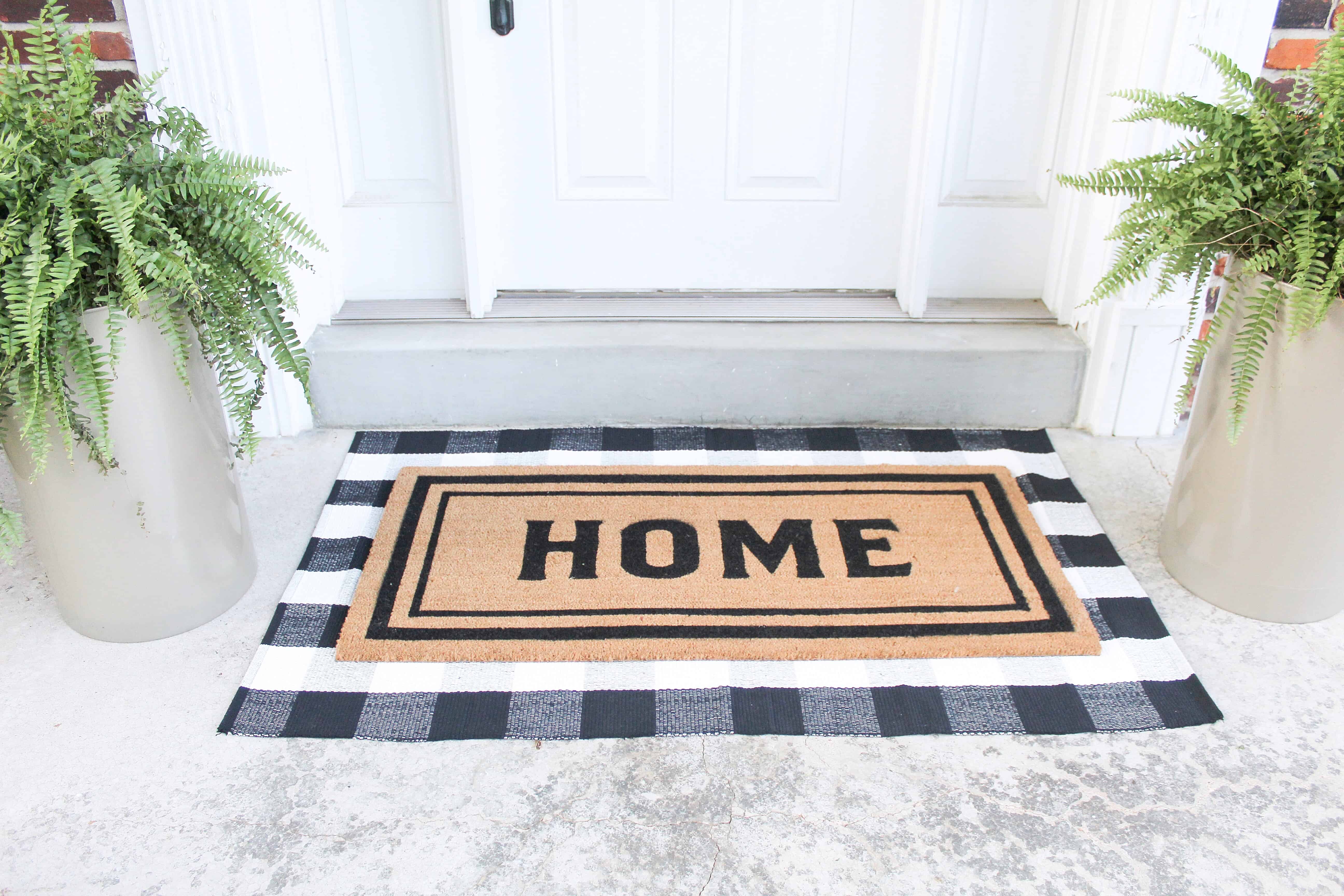 I have 1 $9 Fern In each planter to save money but still make an impact.
Under mat — I think that the layered front rug look makes a huge impact for a small price. If your top mat is smaller you could do a smaller mat under! Be sure to check out this post for other buffalo check decor options too!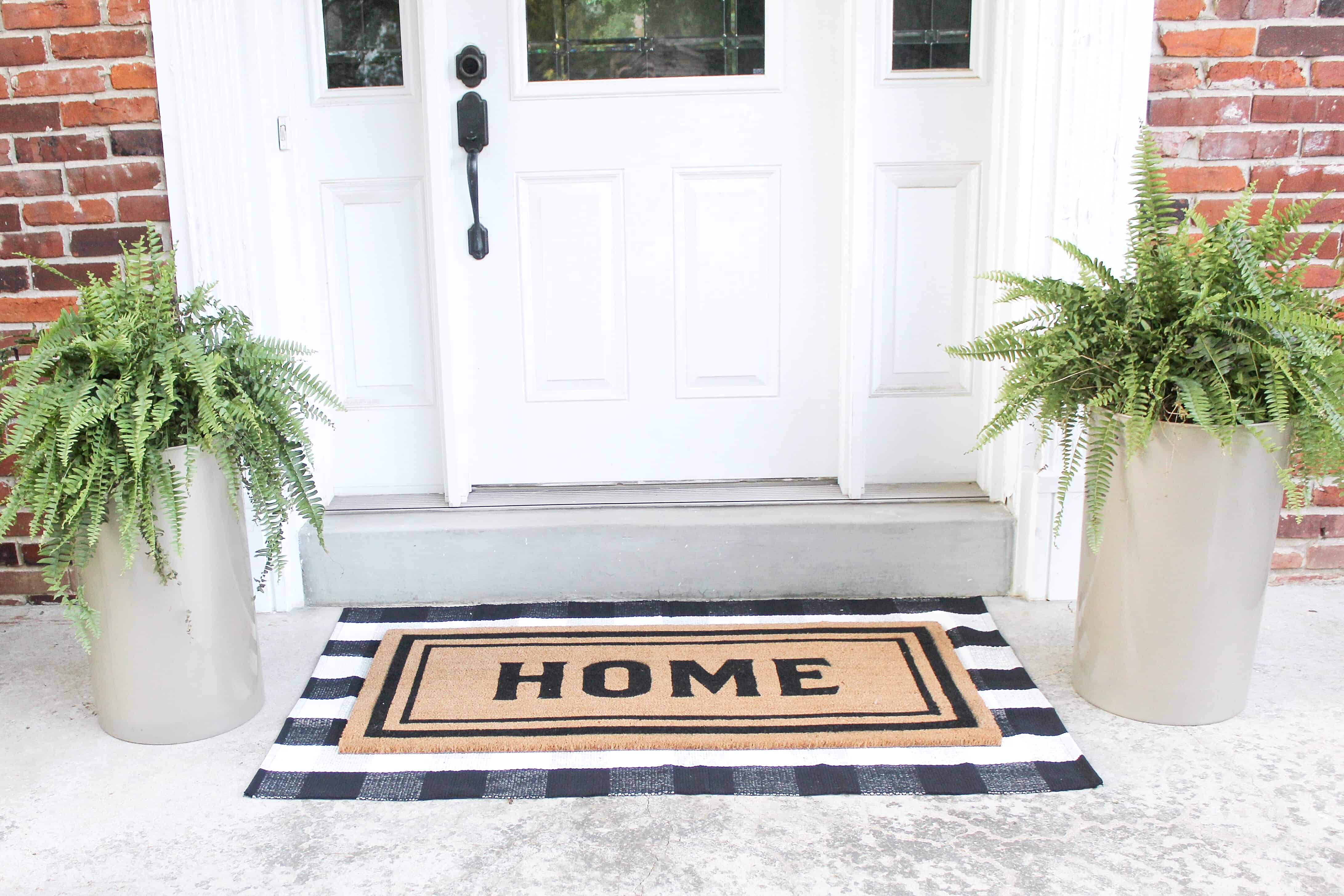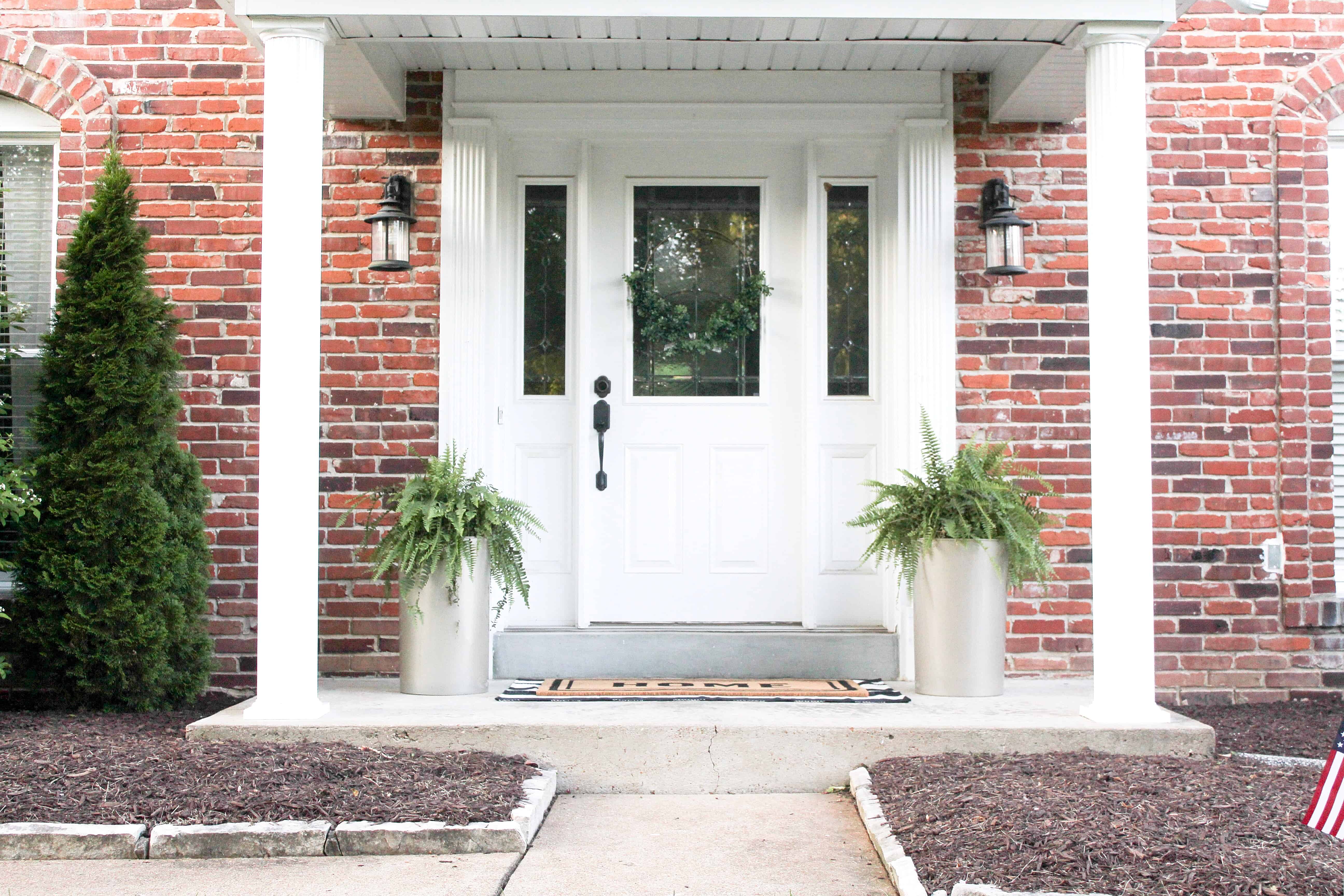 I would love to see if you use my trash can planter hack and which trash cans you use! I have been wanting to add some more to the back patio and I think matte black would look amazing!
Pin Below for Later
SaveSave