Can you believe that we are already almost to the end of January? With Valentine's Day right around the corner, I am getting myself organized to create some fun Valentine's content for you. If you have a sweet tooth like my family, you'll love these Valentine cookie gifts to give to your sweethearts.
This post may contain affiliate links.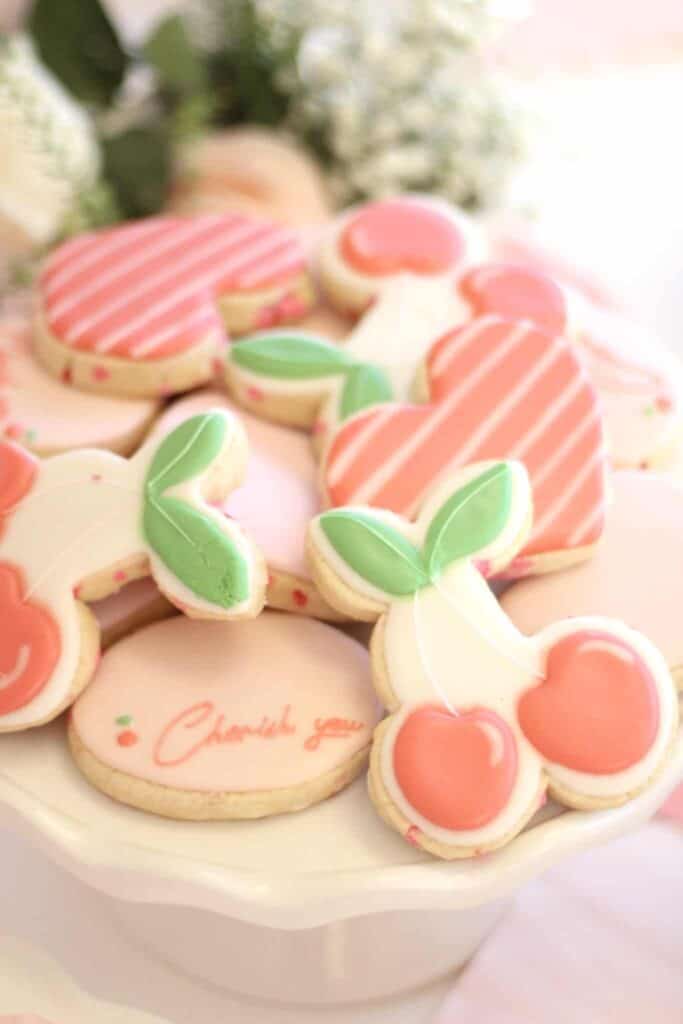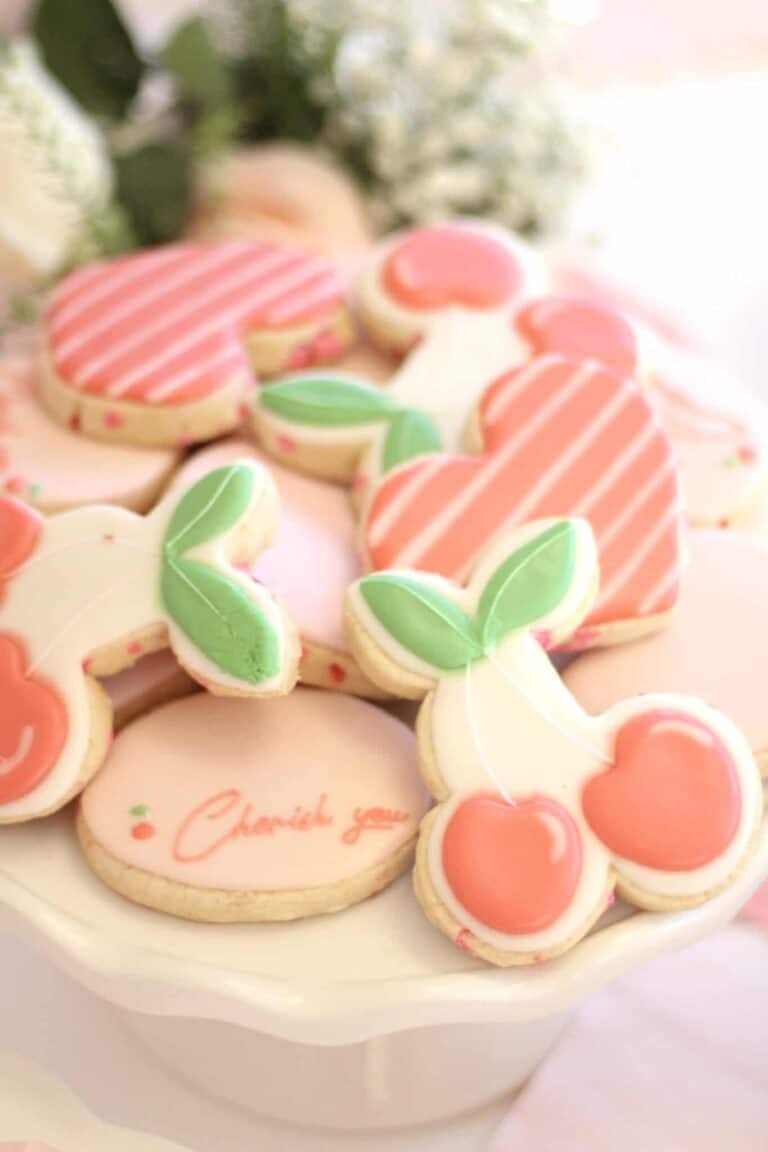 Treats For My Sweets: Valentine Cookie Gifts
While I love Christmas time, my real favorite holiday is Valentine's Day. Can you blame me? There is so much pink that it makes my heart so happy to see everything in my absolute favorite color. I've been trying to get myself organized and think of some great ideas to share with you for this Valentine's Day. If you need an idea for a super cute Galentine's Day party or a super fun cherry pink Valentine's Day kid party, check out my posts!
For our Valentine's Day, I have a tradition with my kids where I get them all coordinated Valentine's Day pajamas. If you want to start your own tradition, check out some fun pajamas I found here.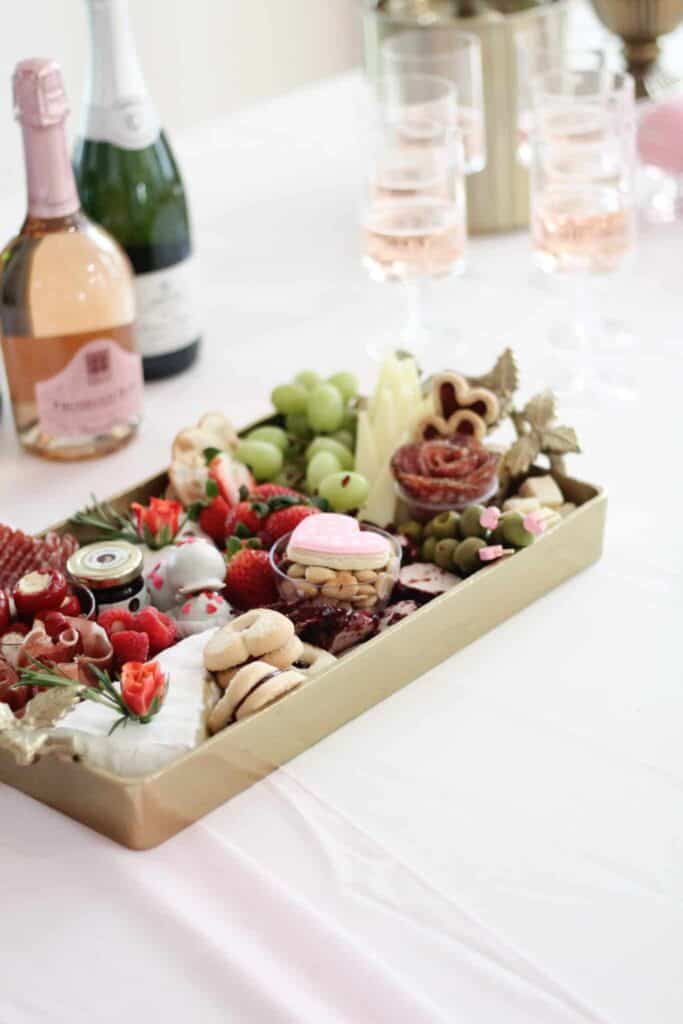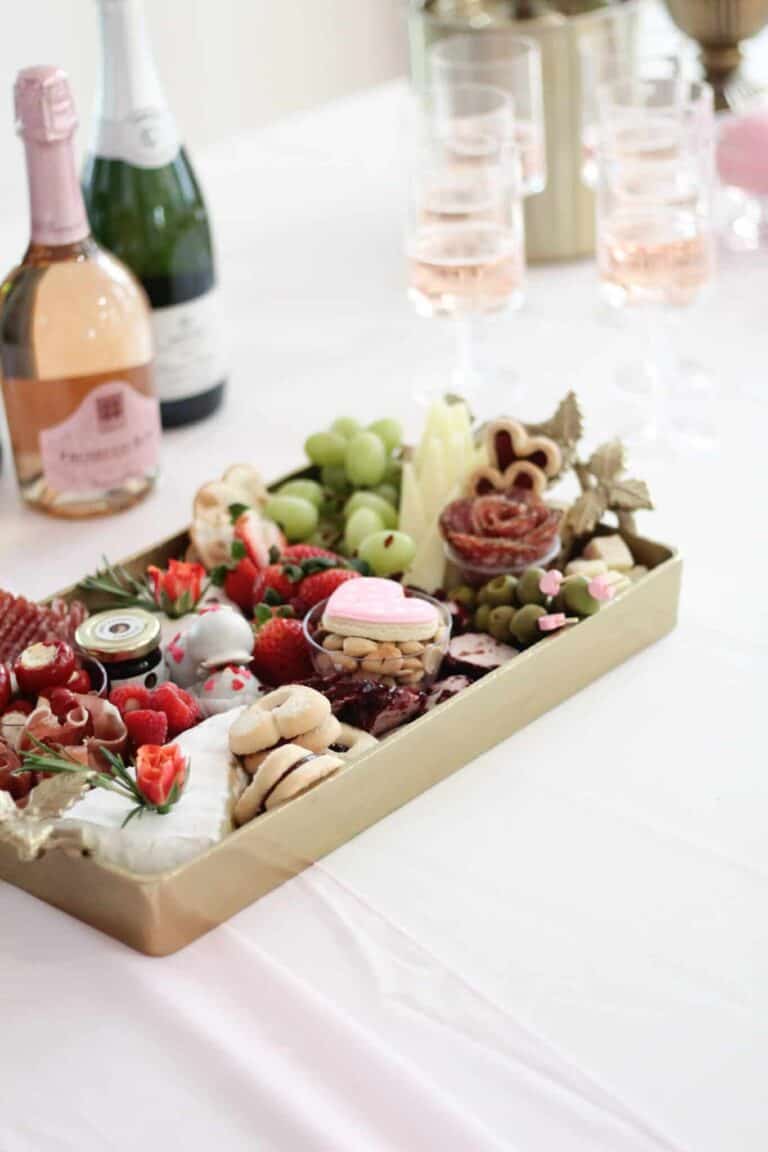 One other tradition I try to follow is to make sure each of my kids feel loved, treasured, and safe.  While I certainly strive to do that each and every day, I feel that for me, on Valentine's Day, I try to go the extra mile.
You don't need to go overboard and get the perfect Valentine's Day gift.  Sometimes, it is the little things in life that mean the most. Thoughtful gifts that show your loved ones that you are thinking about them and care are perfect.
One way I show my love to my family members is through food. If you are like me and want to gift sweet treats this Valentine's Day, I'll share with you my favorite Valentine's cookies that are a great way to show you care.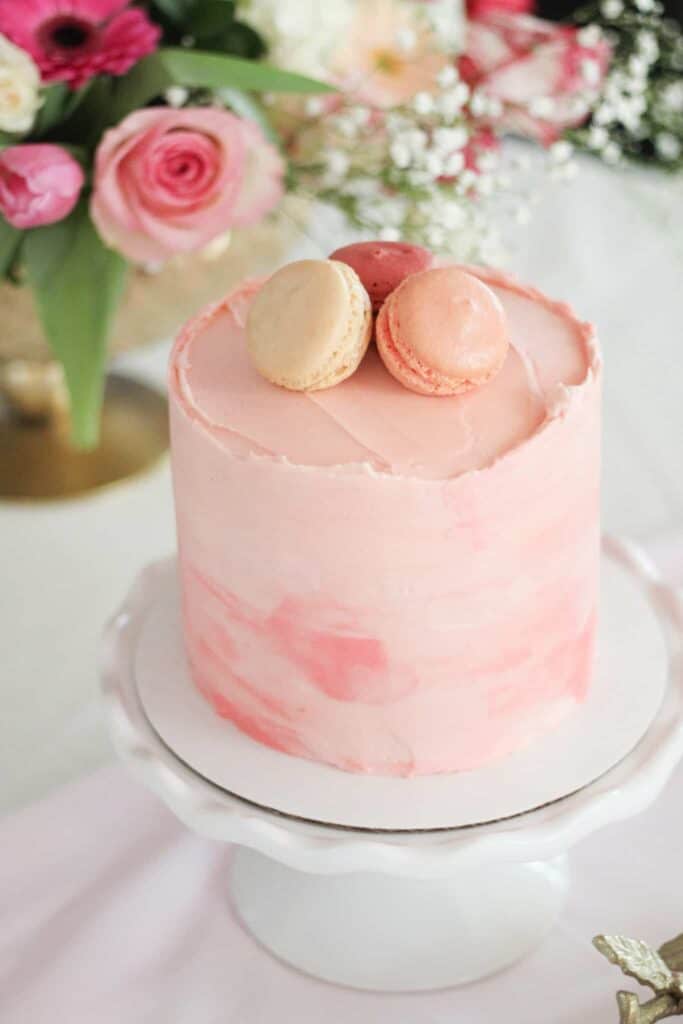 Valentine's Day Cookies
Can we be honest for a hot minute? I rarely bake my own goodies when it comes to gift giving. While I love giving food, I tend to stick to hiring professionals if someone other than my kids is going to be eating it.
Valentine's Cookies You Can Order For Your Sweet Tooth
If you are in a time crunch or simply just don't want to make your own cookie gift, check out my round up of my favorite Valentine cookie gifts for your loved ones!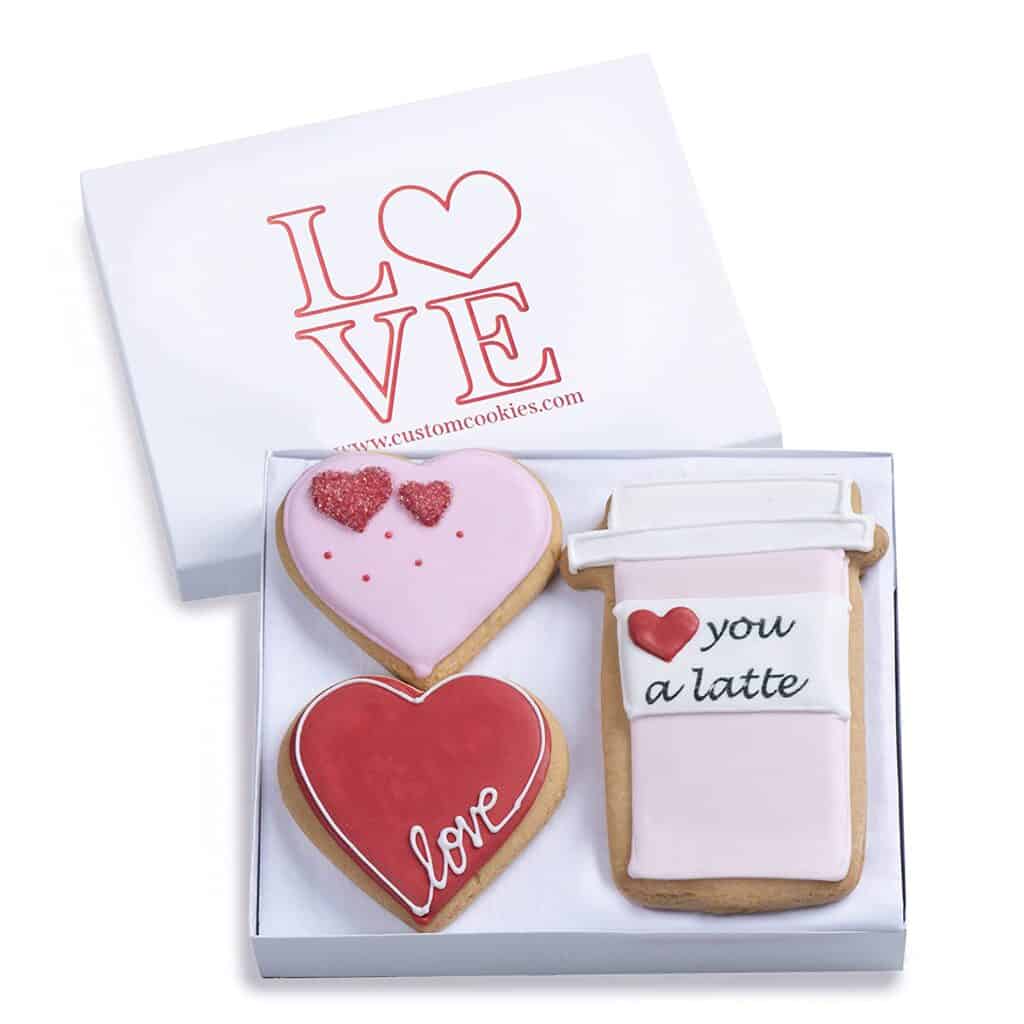 How cute is this 3 count sugar cookie gift box? This would be great for a teacher or friend who loves coffee. You can add a Starbucks gift card and have a complete set.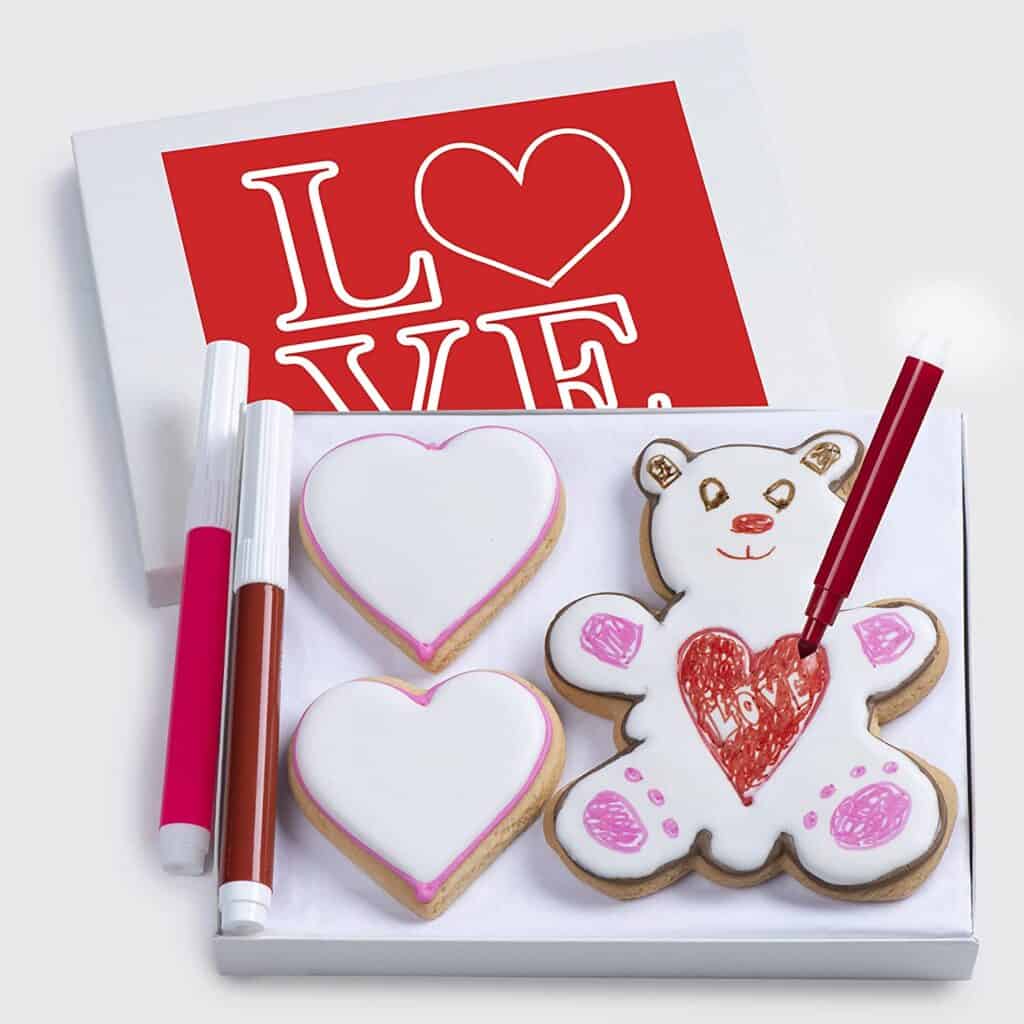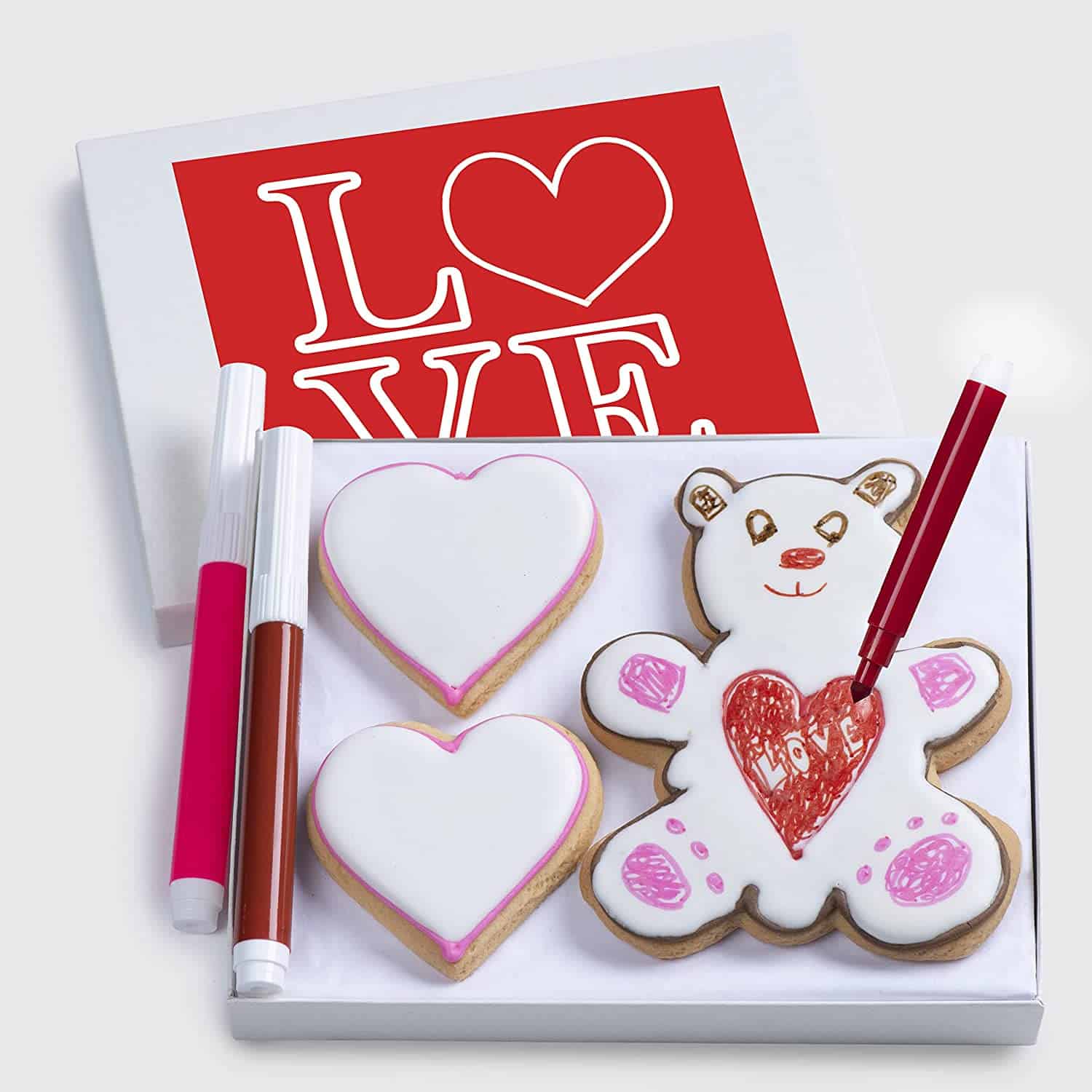 This is a favorite in our home. There is nothing my kids love more than to be able to decorate their own cookies. I love this because it is way less messy when you get edible markers and have cookies pre-made and iced. Overall, it is a win win in our home!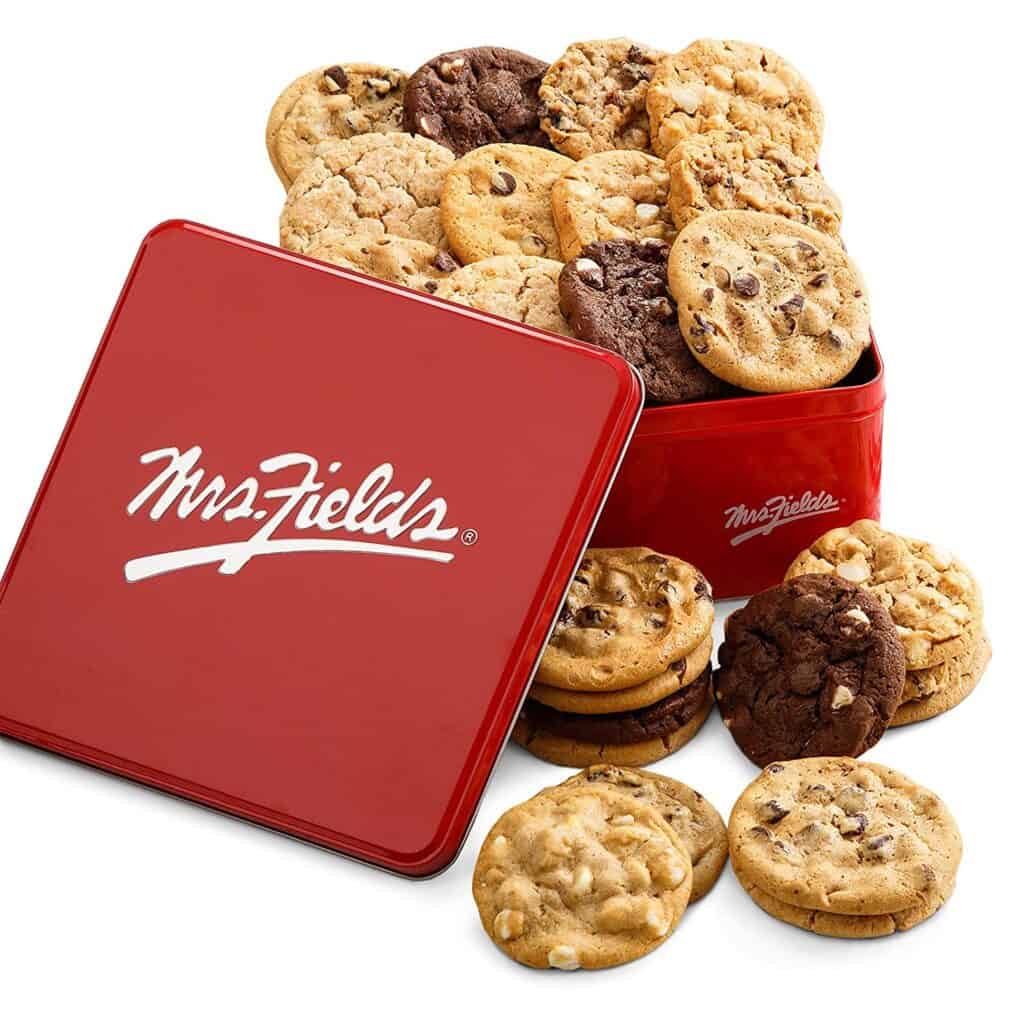 If you need cookies for a crowd, this cookie basket (tin) is perfect to send to school or the office. You have an assortment of cookies that will please any taste buds.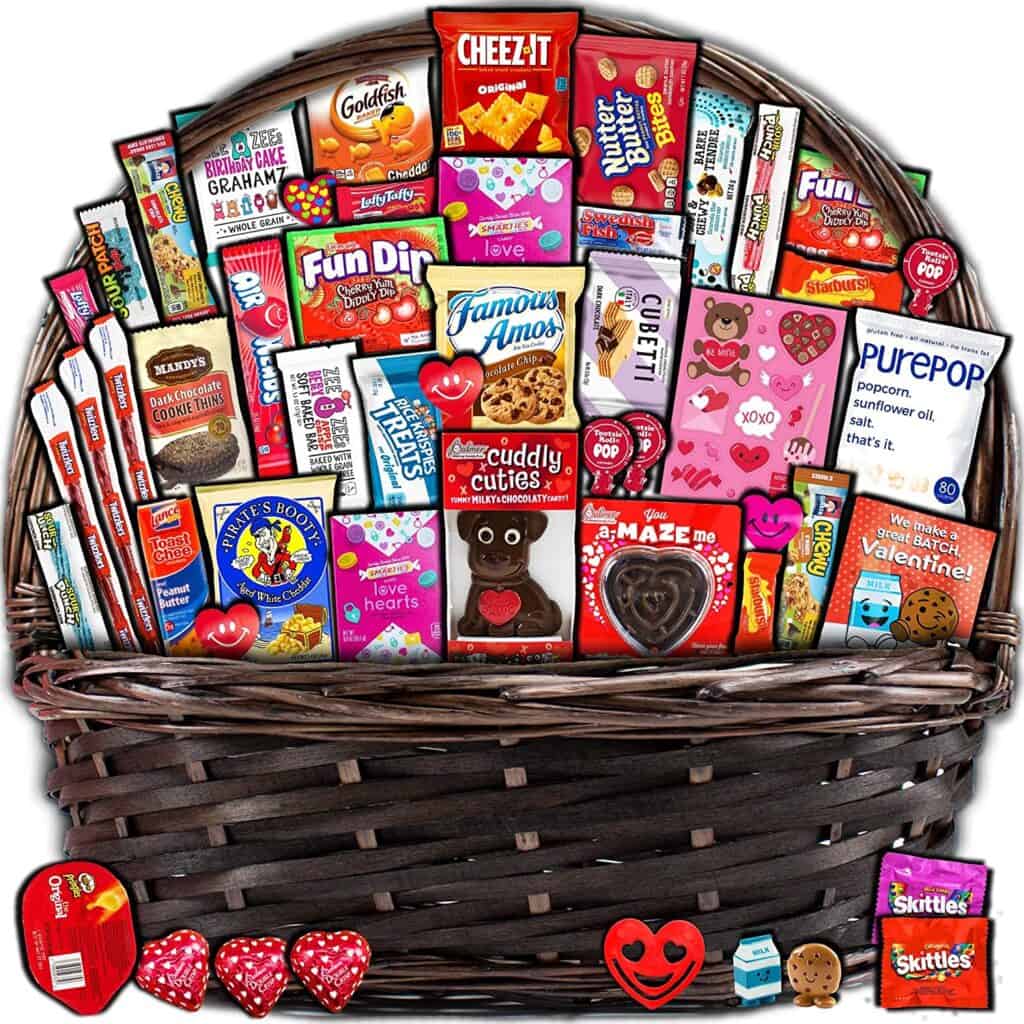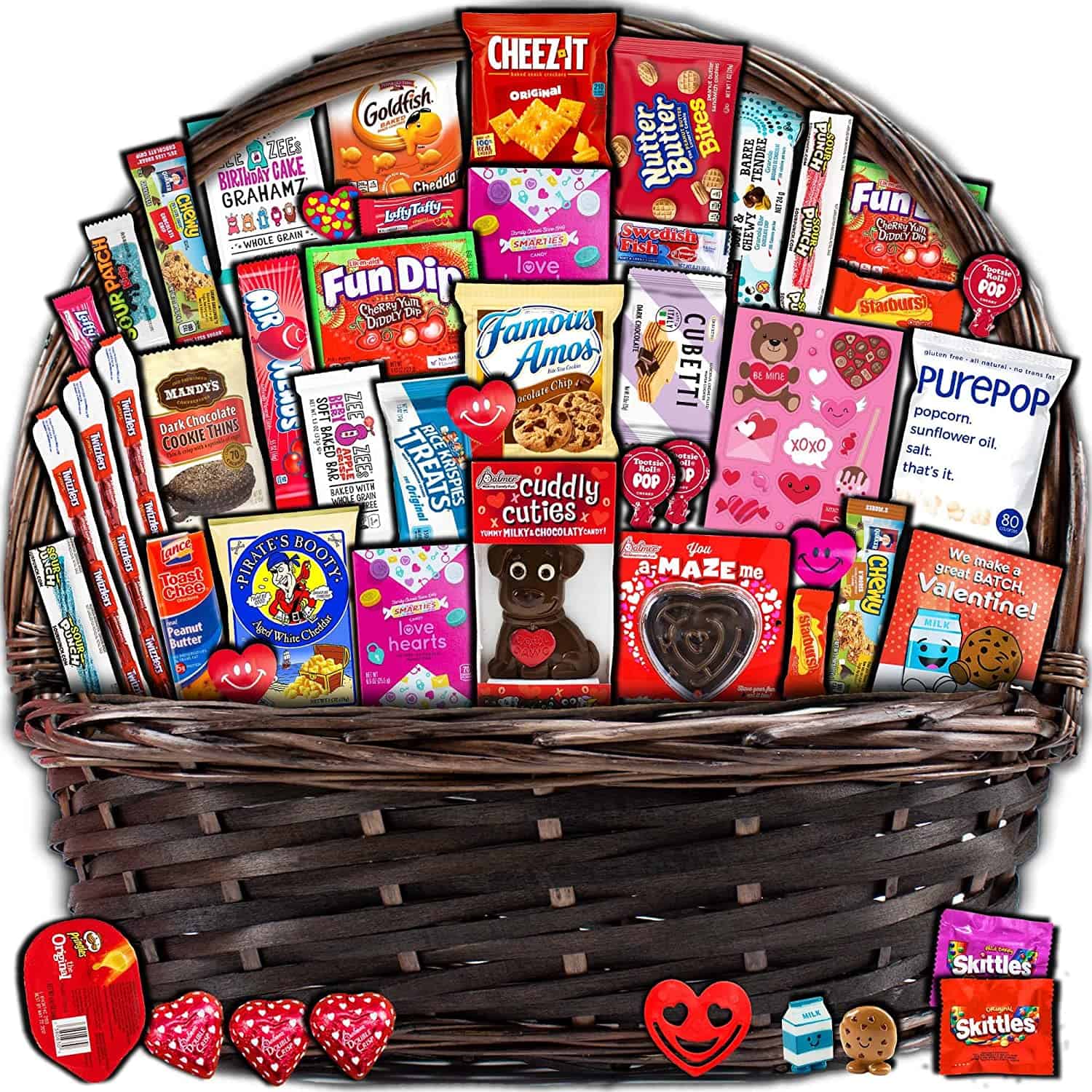 I realized that this post is all about cookies, but can we all agree that this basket contains just about every type of snack, including cookies!
Personally, I love this idea for a college student. If I received this as a care package in college, I think I'd be set for the entire week. Or until my roommates all decided to steal my snacks!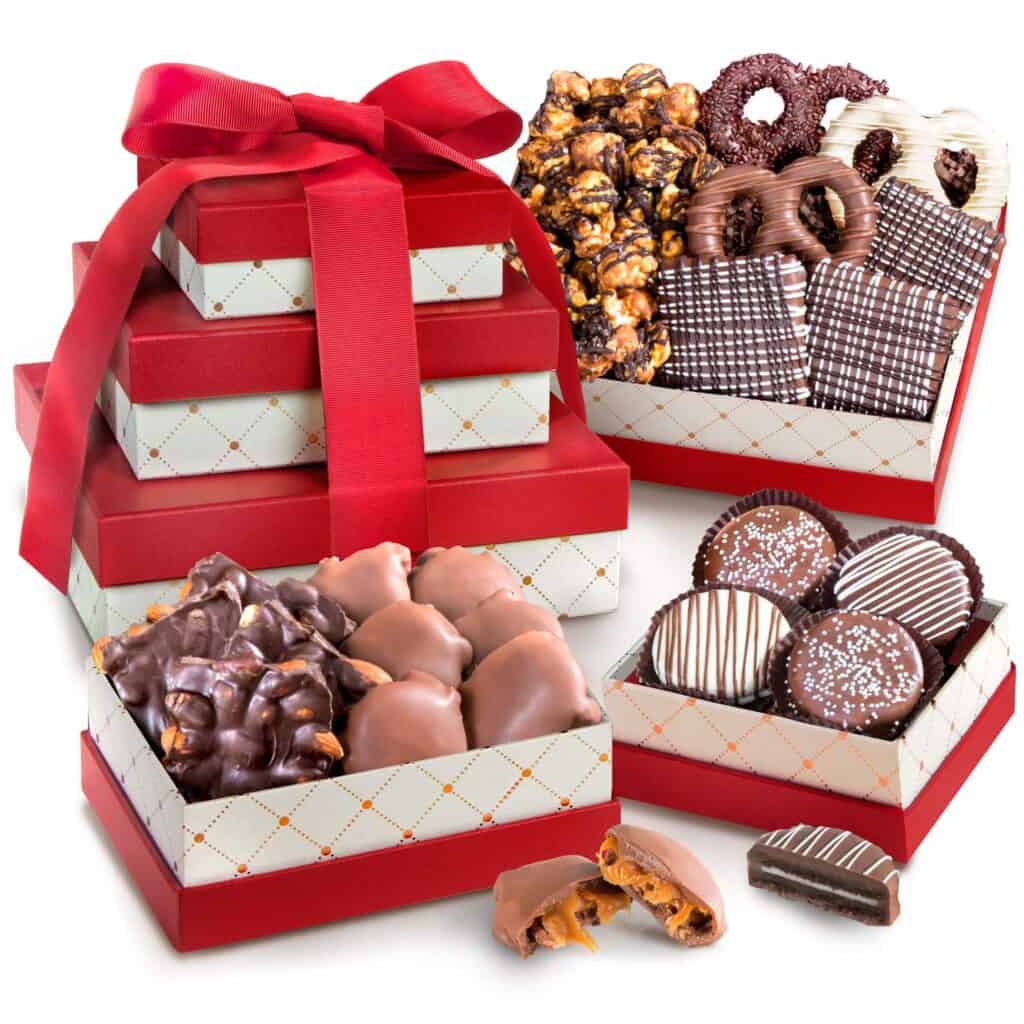 If you are looking for something with a bit more variety other than cookies, this impressive gift tower has both sweet and salty.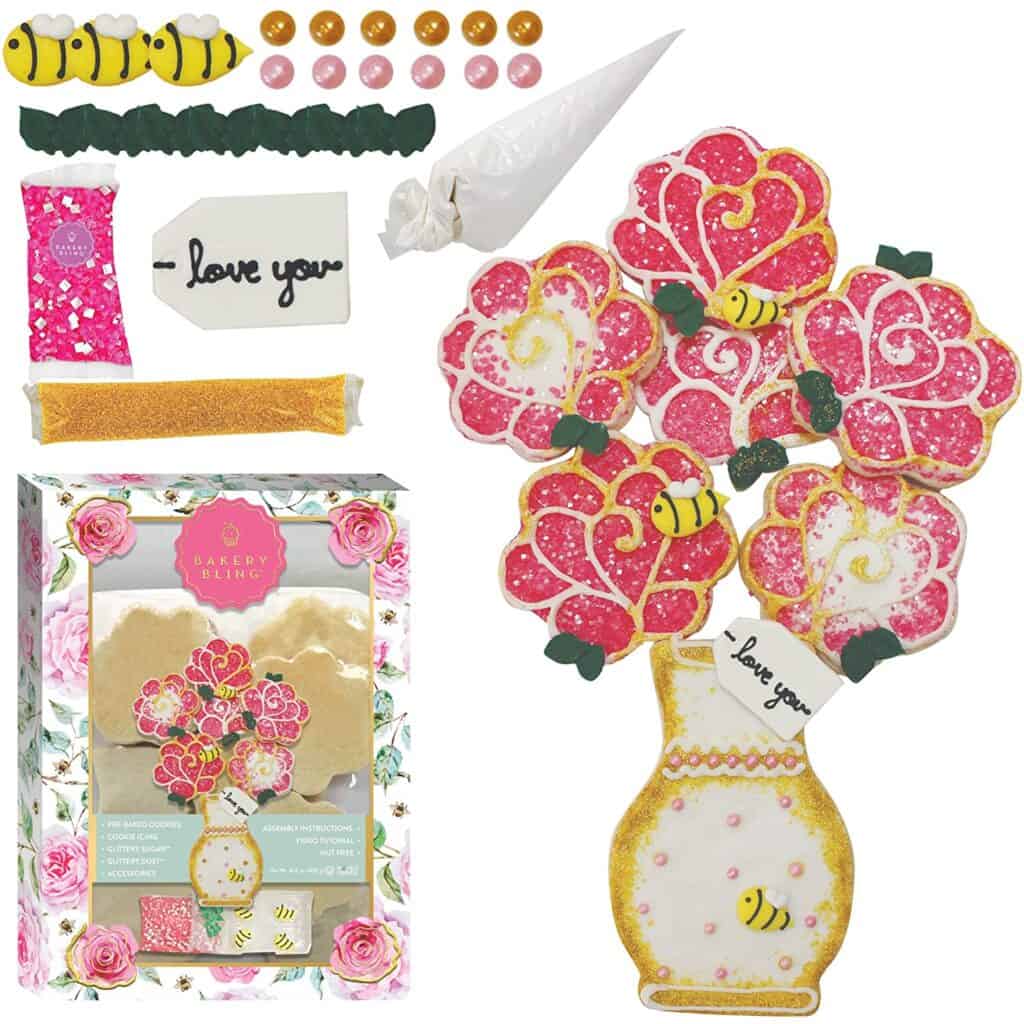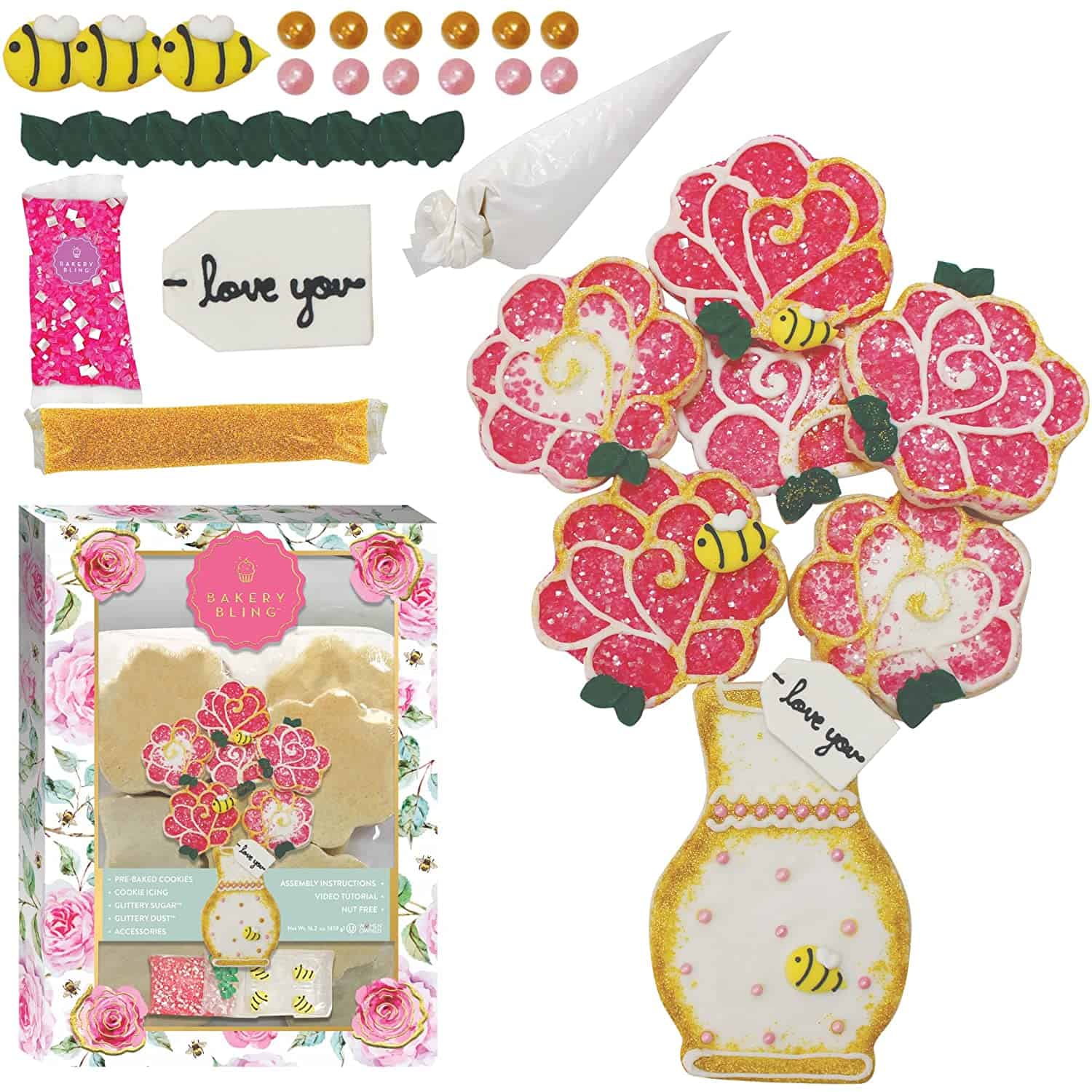 What a fun and sweet way to say "I love you" to someone special in your life. This is a kit where you can decorate your own sugar cookies to look like a bouquet of flowers. It would be a great activity for your kids to then gift to their grandparents.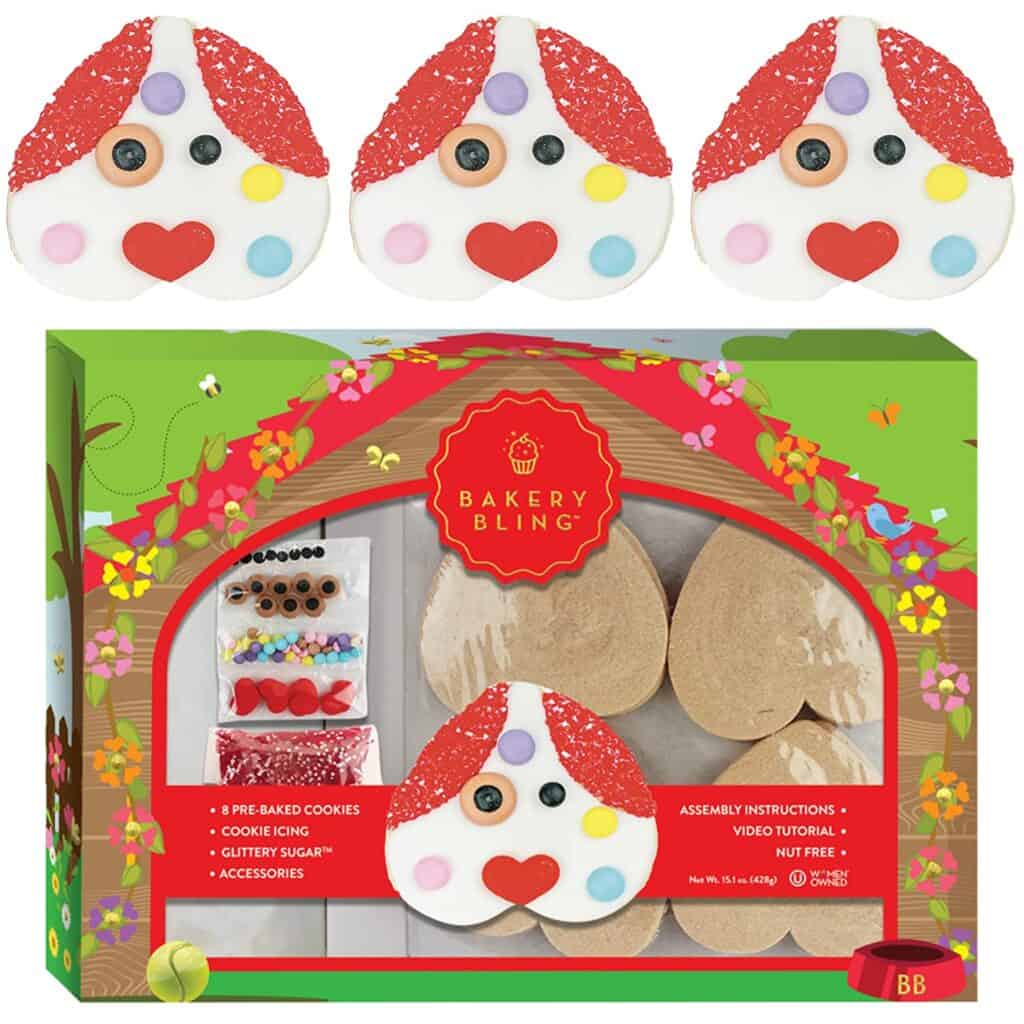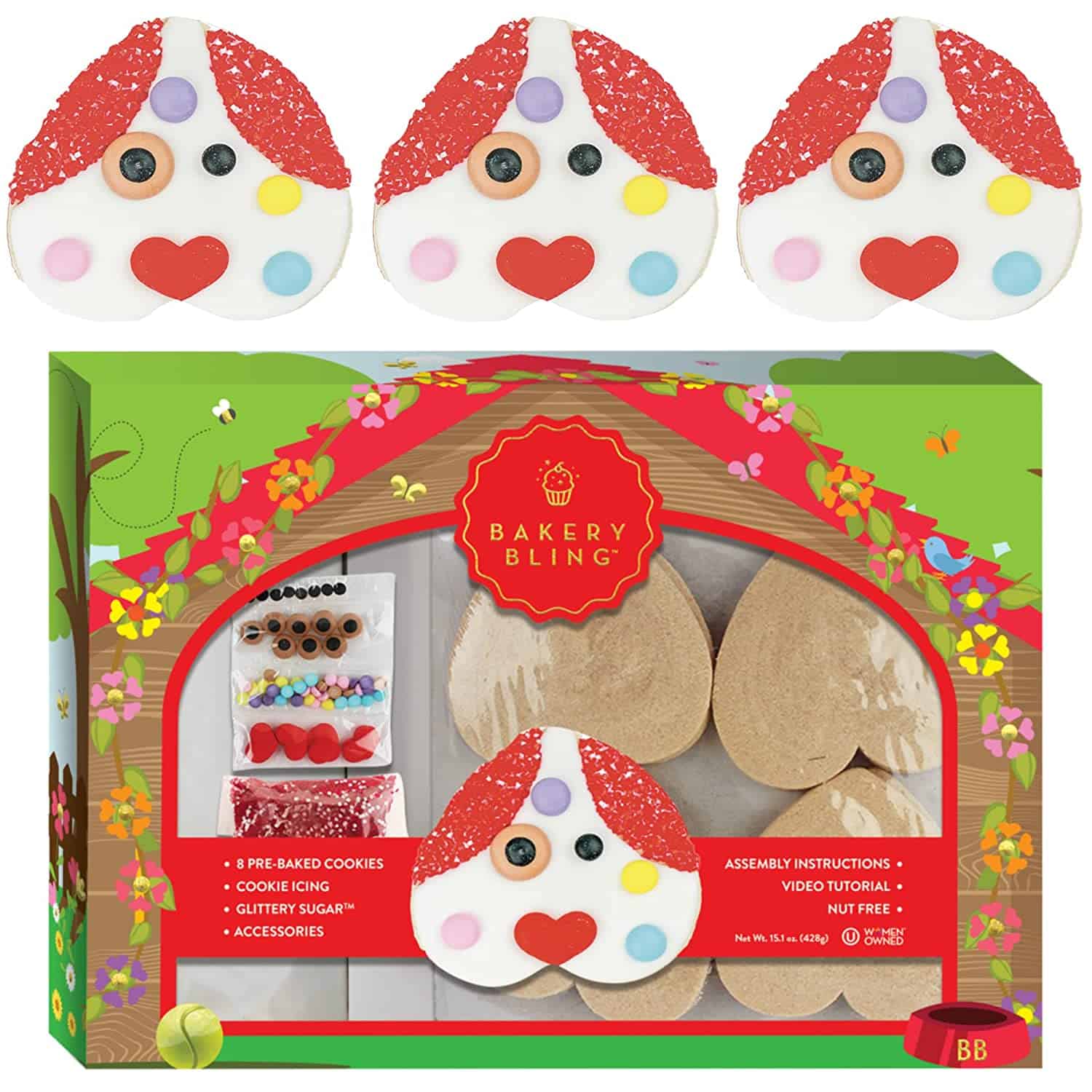 This is another fun kit to decorate your own cookie. I love the heart-shaped smiley cookie in the form of a dog. I could see this as being a great activity for a preschool class or Mom's Day Out program. Less mess, less stress, and too much fun for all involved!
Make Your Own Valentine's Cookie Gifts
If I'm not pressed for time, I actually do enjoy baking my own cookies. Valentine's gifts can be in so many fun forms and I love making treats that I know my friends and family will love.
One great thing about making your own cookies is that you can customize it any way you'd like. As an allergy mom myself, being able to customize the ingredients can be super important. I would hate for some kids to not be able to participate in a treat because of ingredients in store-bought food.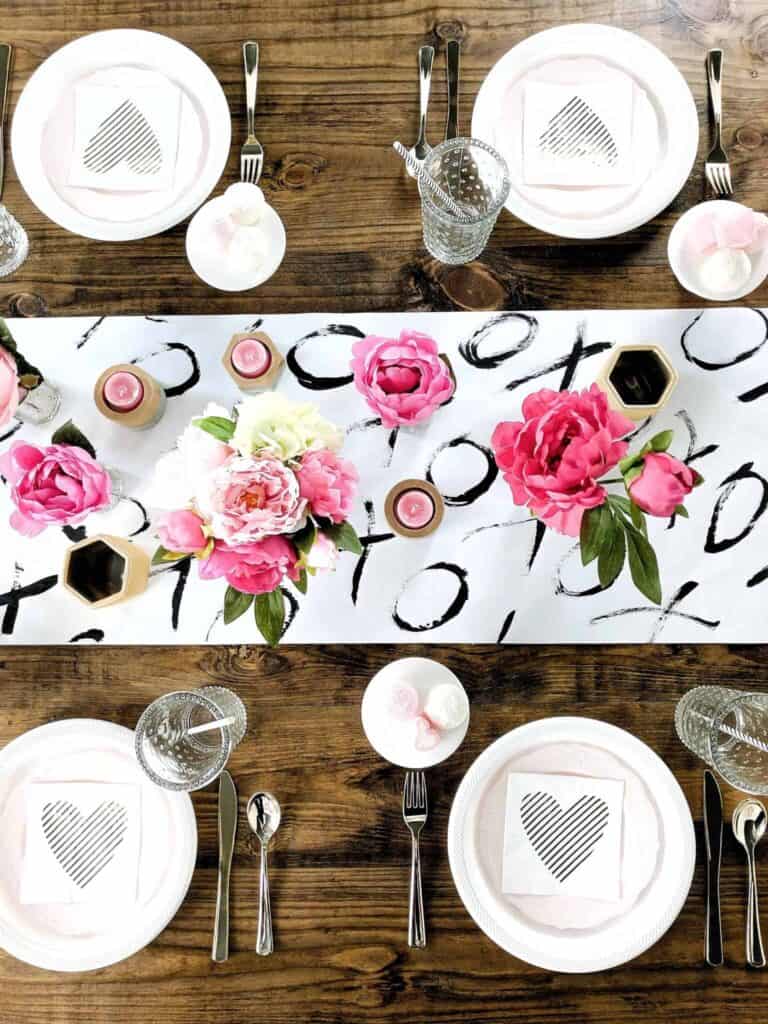 What You'll Need
The first thing you'll need to do is pick out a recipe. You can go as simple as a chocolate chip cookie shots (more on that later) or a complicated and intricate sugar cookie design.
I'd recommend looking at some recipes and deciding what you want to make. Keep in mind the time commitment, skill level, and any ingredients involved. If the recipe requires a full day for the dough to chill plus the finest ingredients, you may have a high-maintenance recipe on your hands.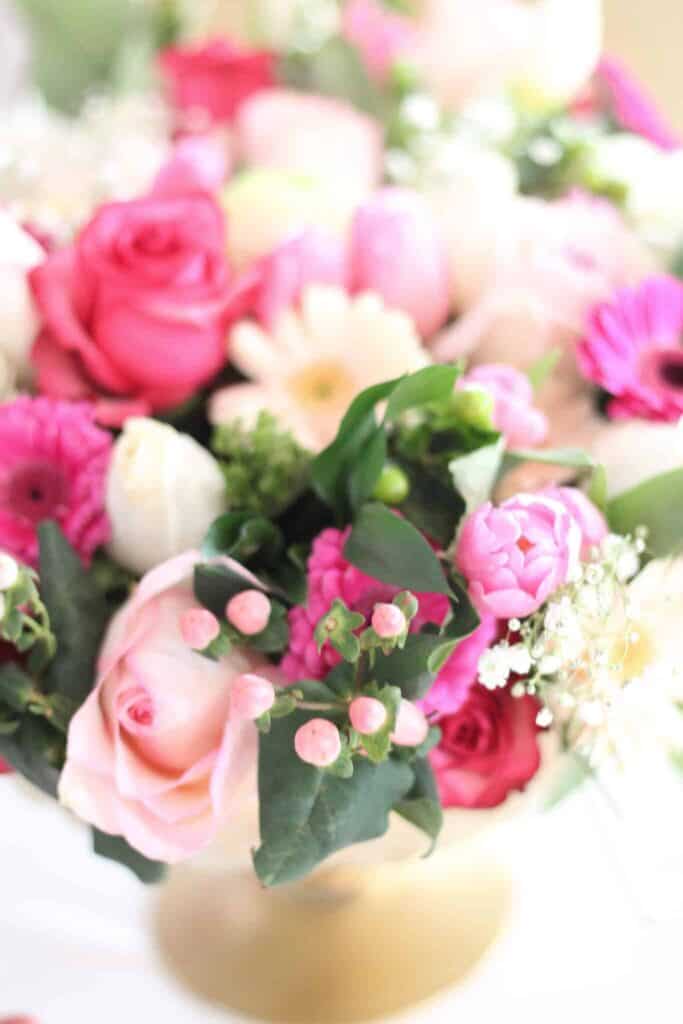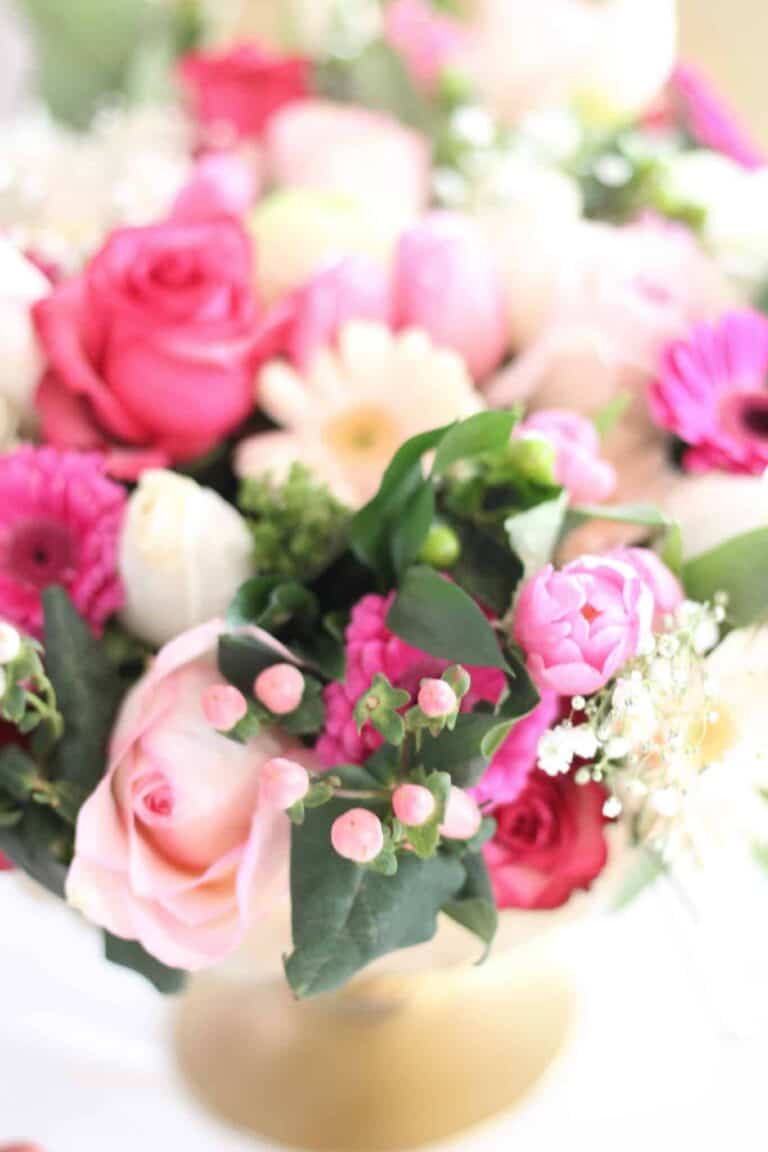 I prefer to keep it more simple. My go to chocolate chip cookie recipe is ready in under 30 minutes. You can make these chocolate chip cookies into regular cookies, turn them into cookie cakes, or make cookie shots. These are delicious and go great with a big glass of milk.
Another classic cookie recipe is sugar cookies. You have to be careful when you look at sugar cookie recipes as some doughs do require a lengthy time to chill in your fridge. I absolutely hate working with dough that is sticky and the chill time helps the dough be more workable.
If I'm in a time crunch, it just seems that sugar cookies are out of the question.  Unless, you can find a recipe that requires minimal chill time and is easy to work with.  Oh wait, I've found just the one!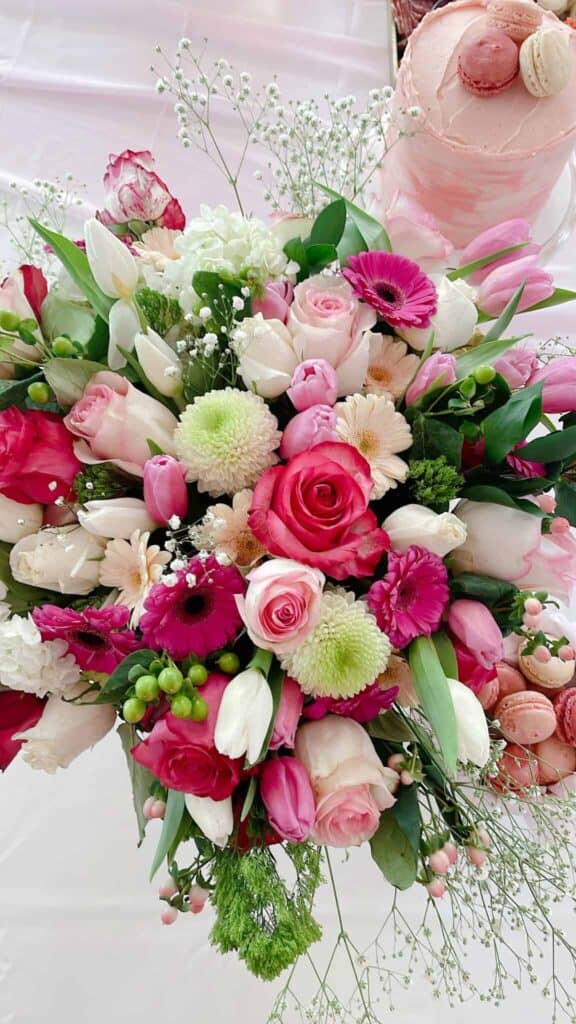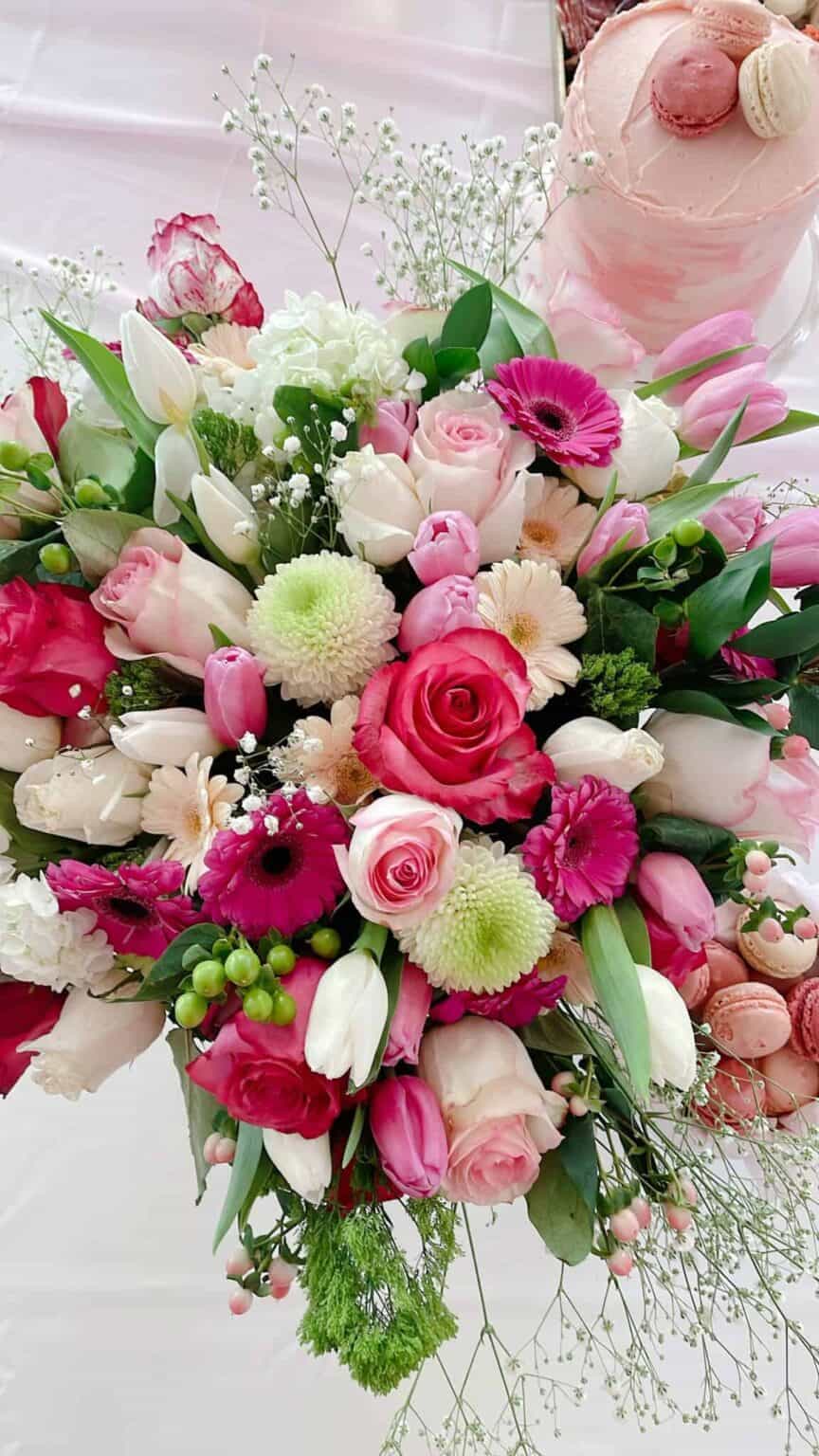 Favorite Baking Supplies
If you plan on making your Valentines cookie gifts for your sweetheart, here are some of my favorite baking supplies.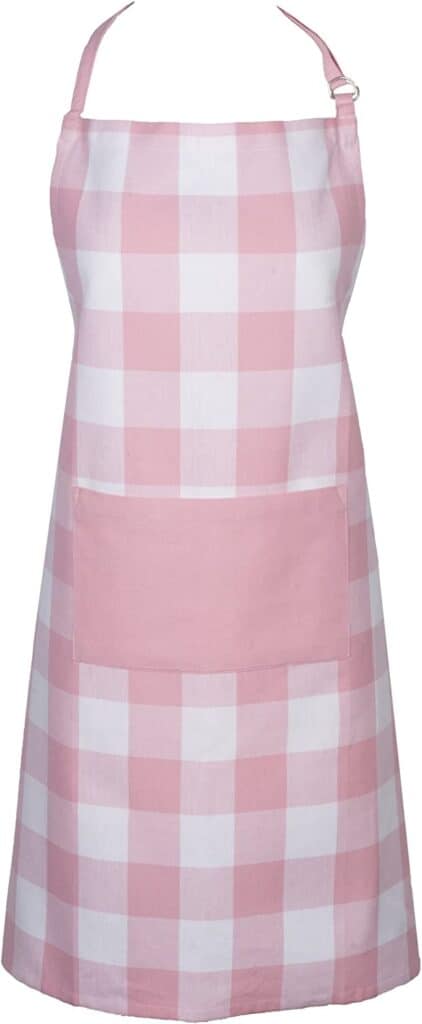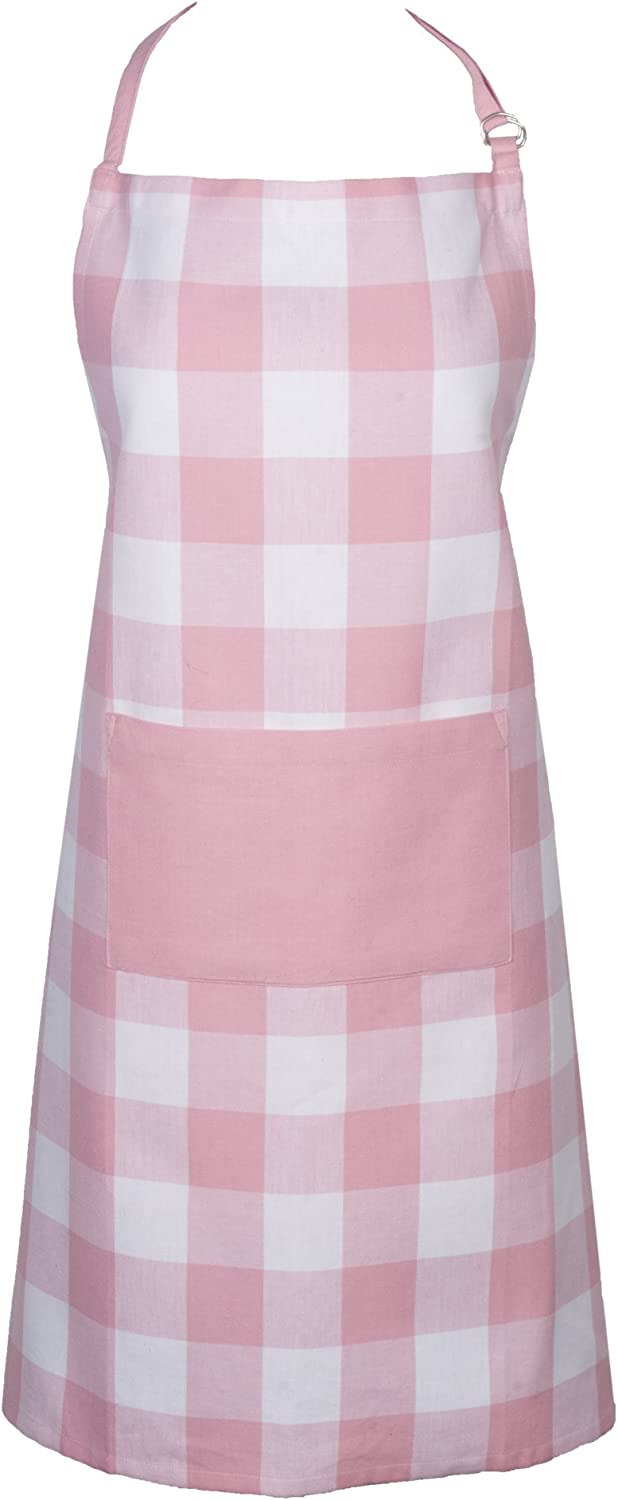 To get myself into the spirit of baking for Valentine's Day, I have to dress the part. How adorable is this pink buffalo plaid apron?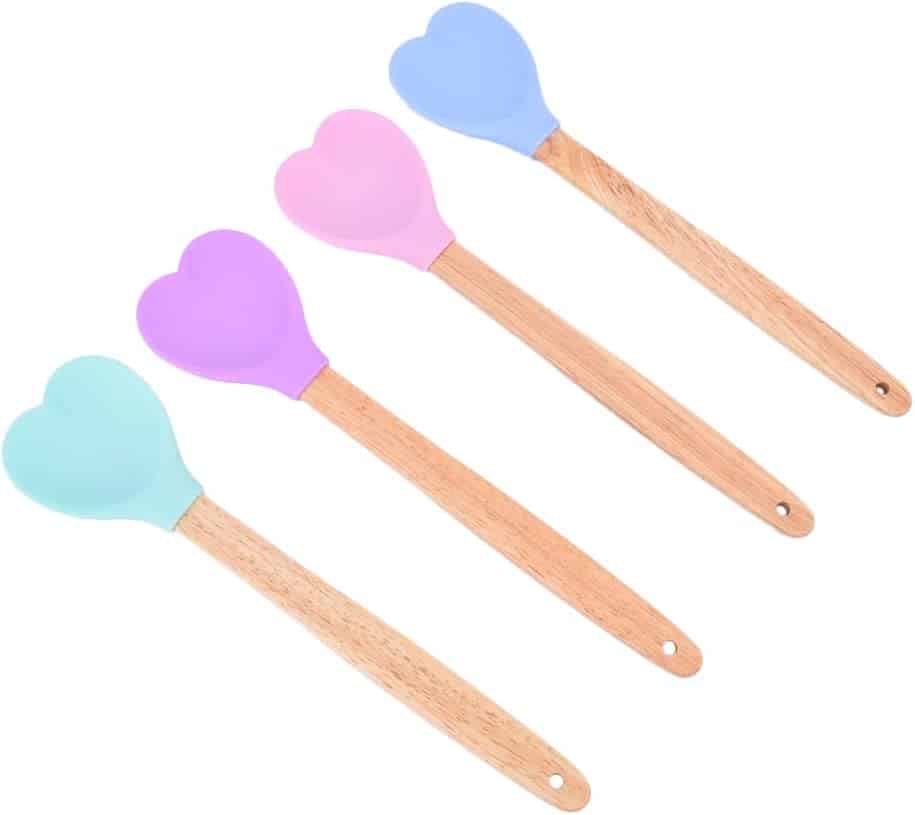 What kind of baking goddess would I be without using a heart shaped spatula? I may have to order two sets of these to make sure Goldie has her very own set.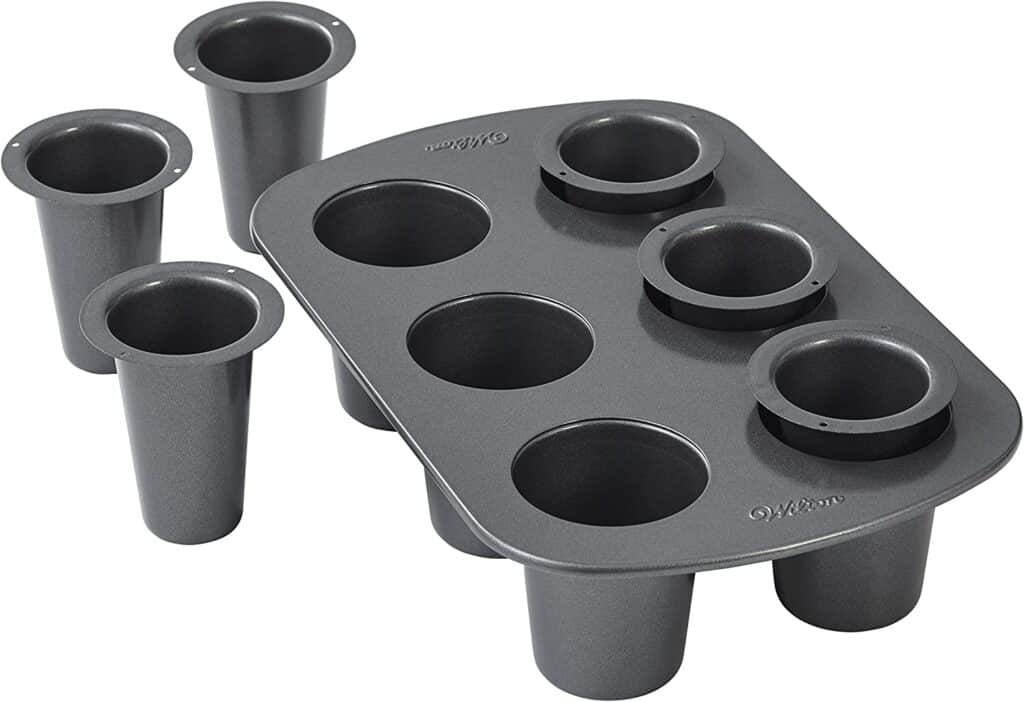 If you want a spin on a traditional cookie, check out this cookie shot glass mold. You can actually use melted candy to seal in liquid like milk. Or, simply fill with a delicious chocolate mousse for a decadent treat.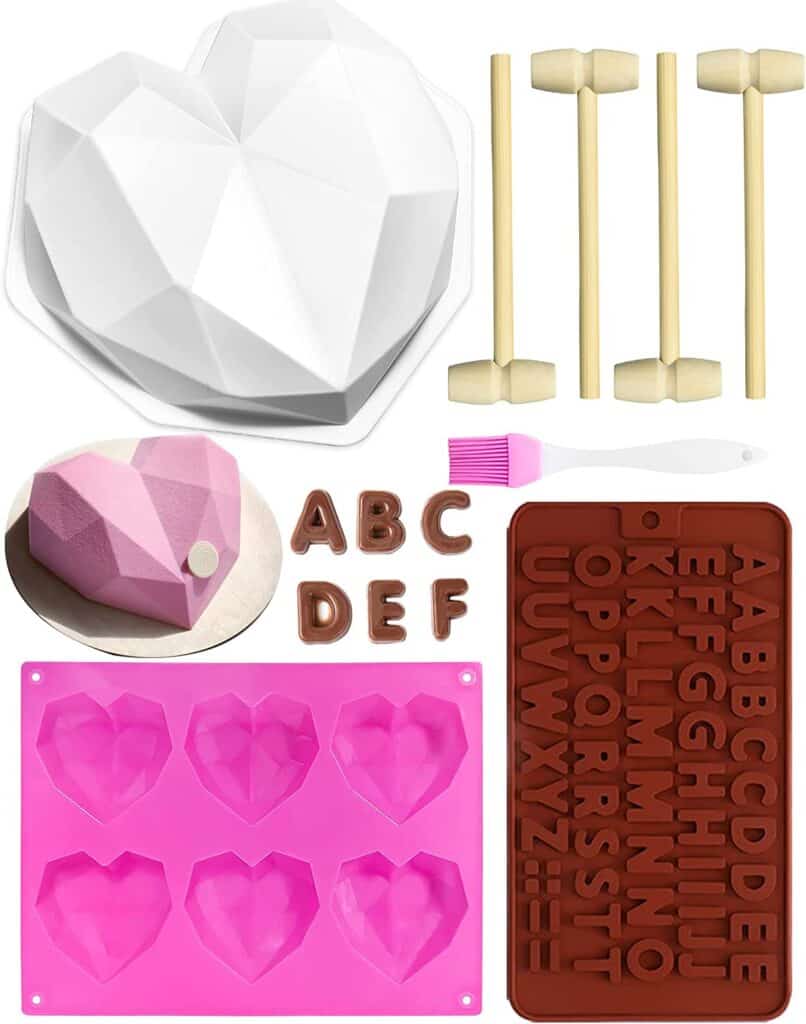 Normally, you see these breakable heart molds made out of decadent chocolate made to look like beautiful gemstones. For a truly impressive spectacle, make your very own breakable heart. You can even use the larger mold to make a cookie surprise that is found when the heart is broken in the center of the mold.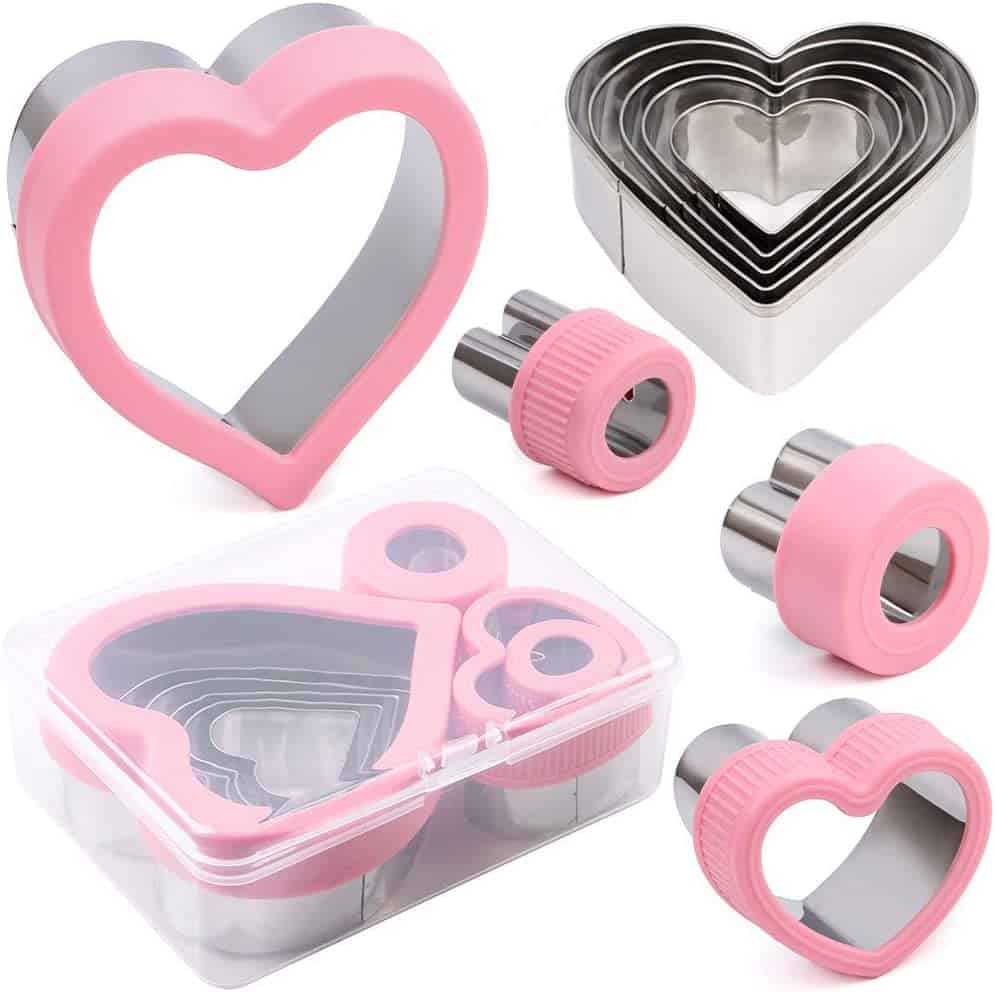 No matter what size heart shaped cookie cutter you need to find, I guarantee this kit has it all. You can use these to make your own sugar cookies, but I also love to use them to cut out heart shaped sandwiches, fruit, or cheese for a Valentine's Day themed lunch box.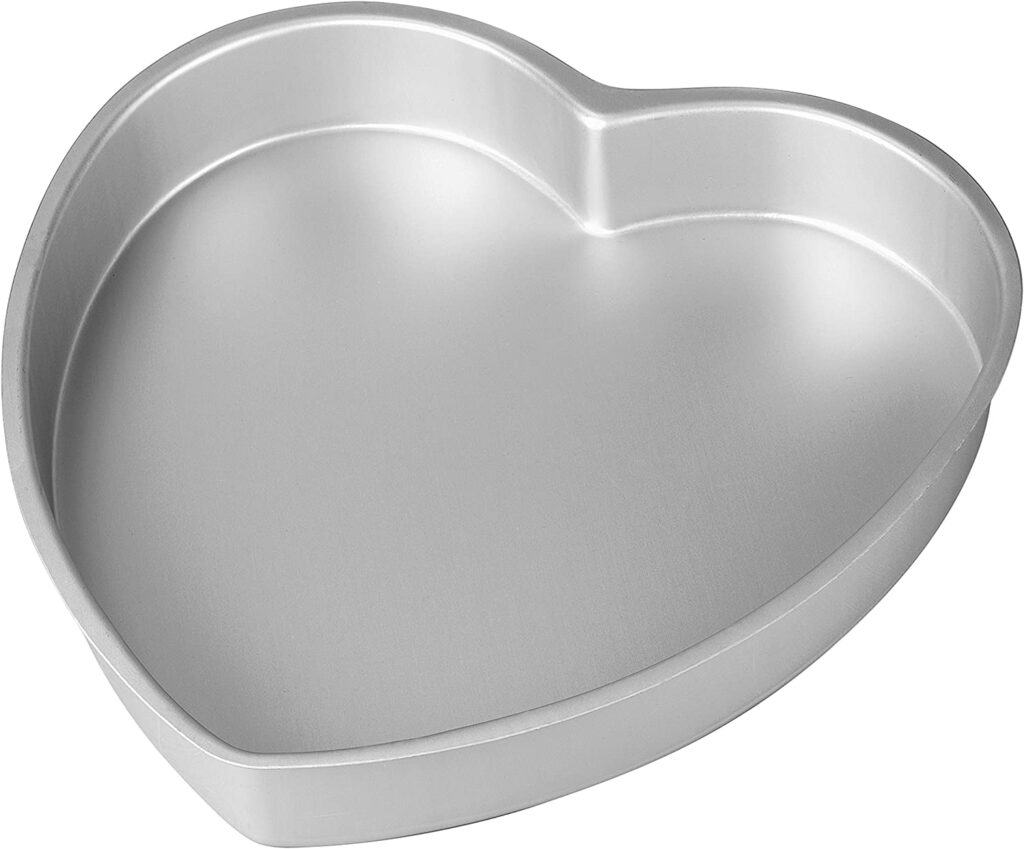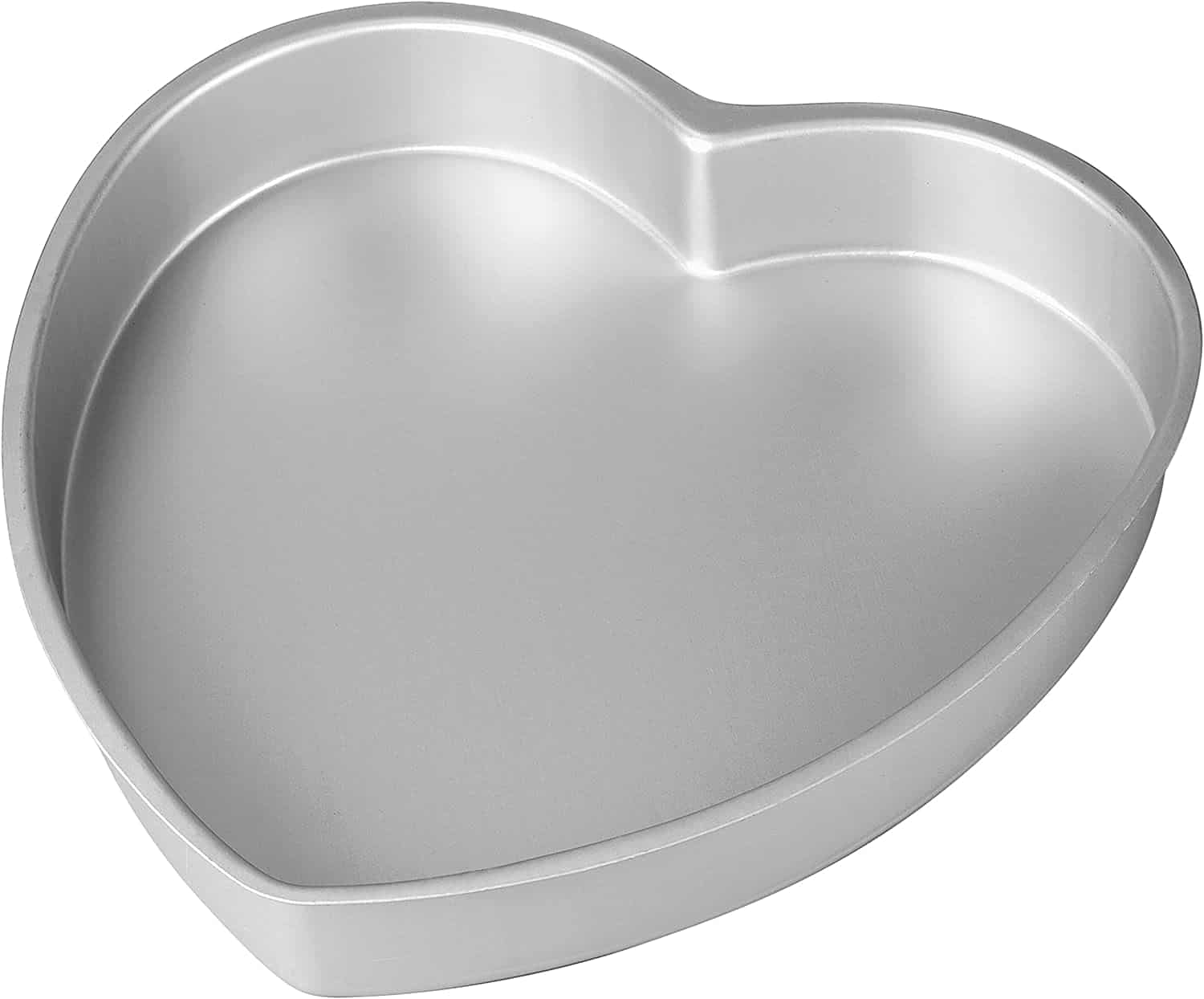 Cookie cakes are a favorite in our house and are sometimes preferred over regular cakes. If you are looking for a lovely cake mold, this heart shaped cake pan would work well for a cookie cake or regular cake too!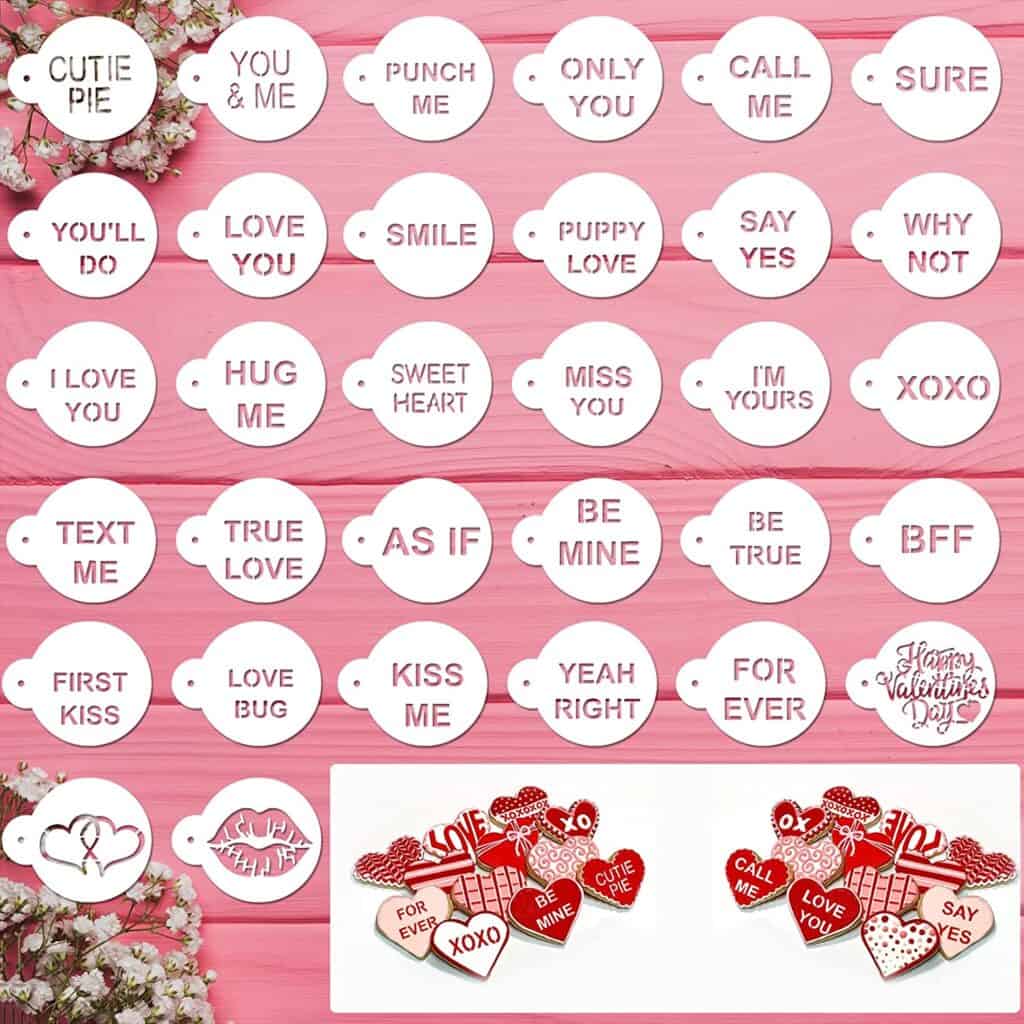 If you plan on making sugar cookies and want to really impress your family, check out these stencils. You can make your own "candy hearts" in the form of sugar cookies by using these stencils. I would use edible markers or royal icing to make sure you get a nice read on the letters.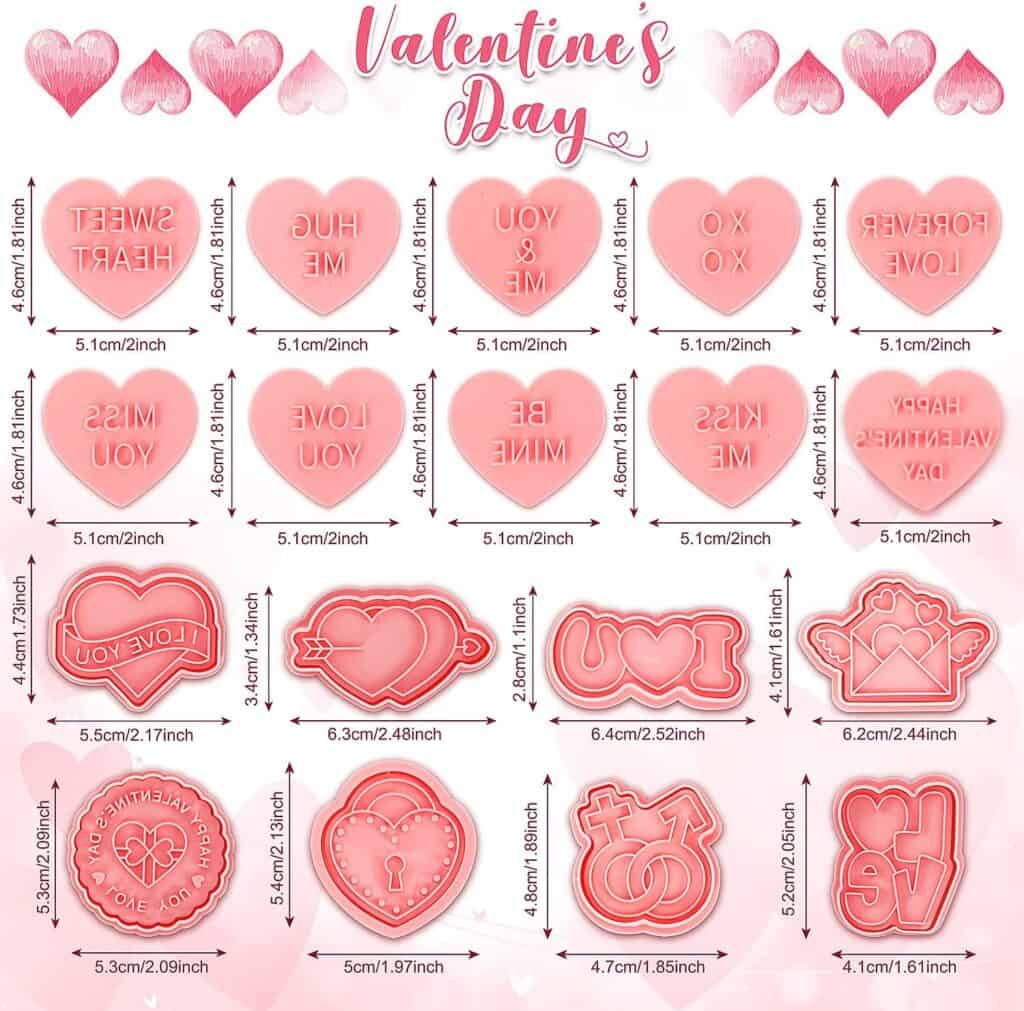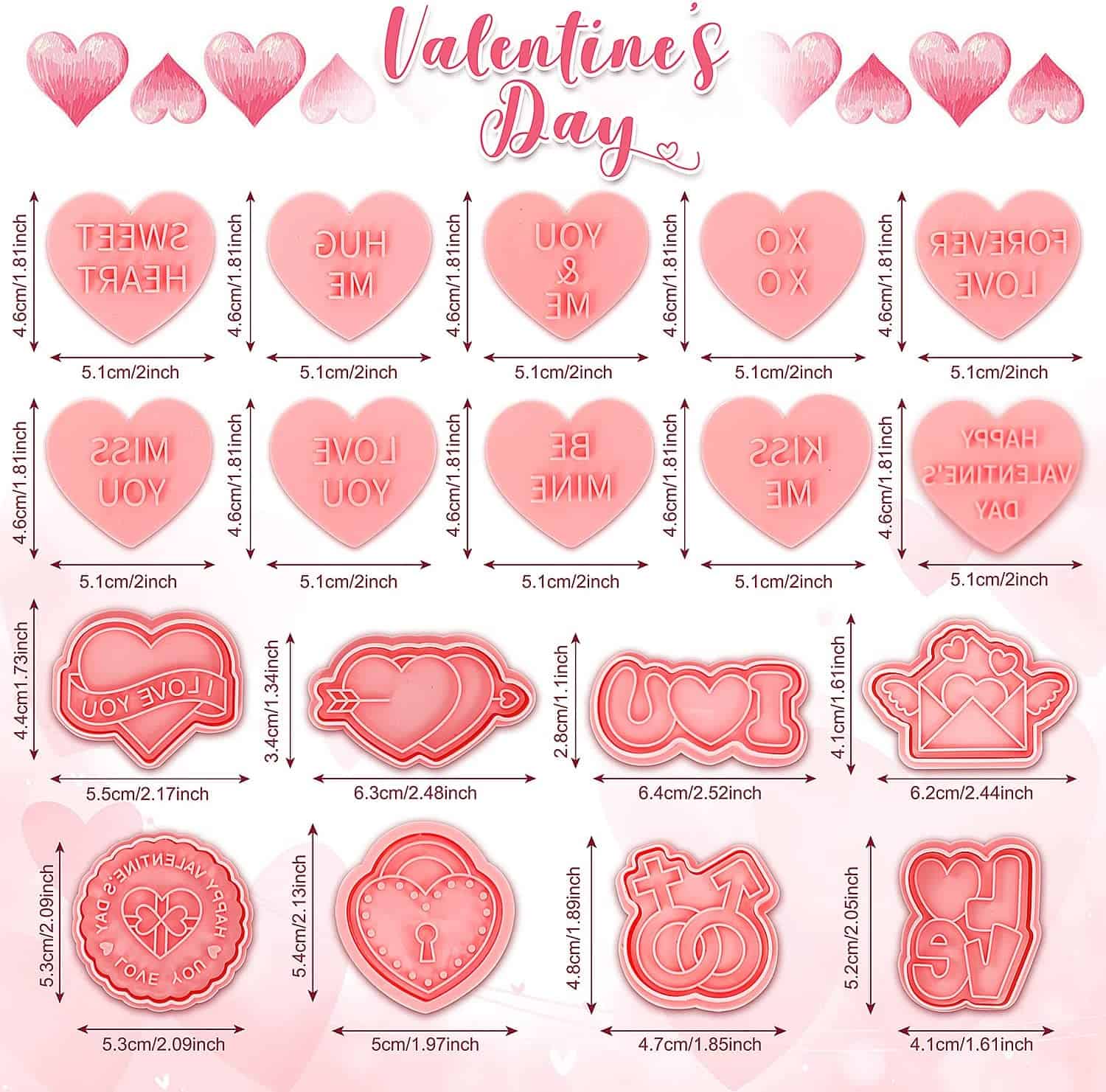 If stenciling seems like it is way too ambitious for you, then try these conversation heart cookie cutter molds instead. Rather than use icing to spell out the words, these molds will cut it directly into the cookie.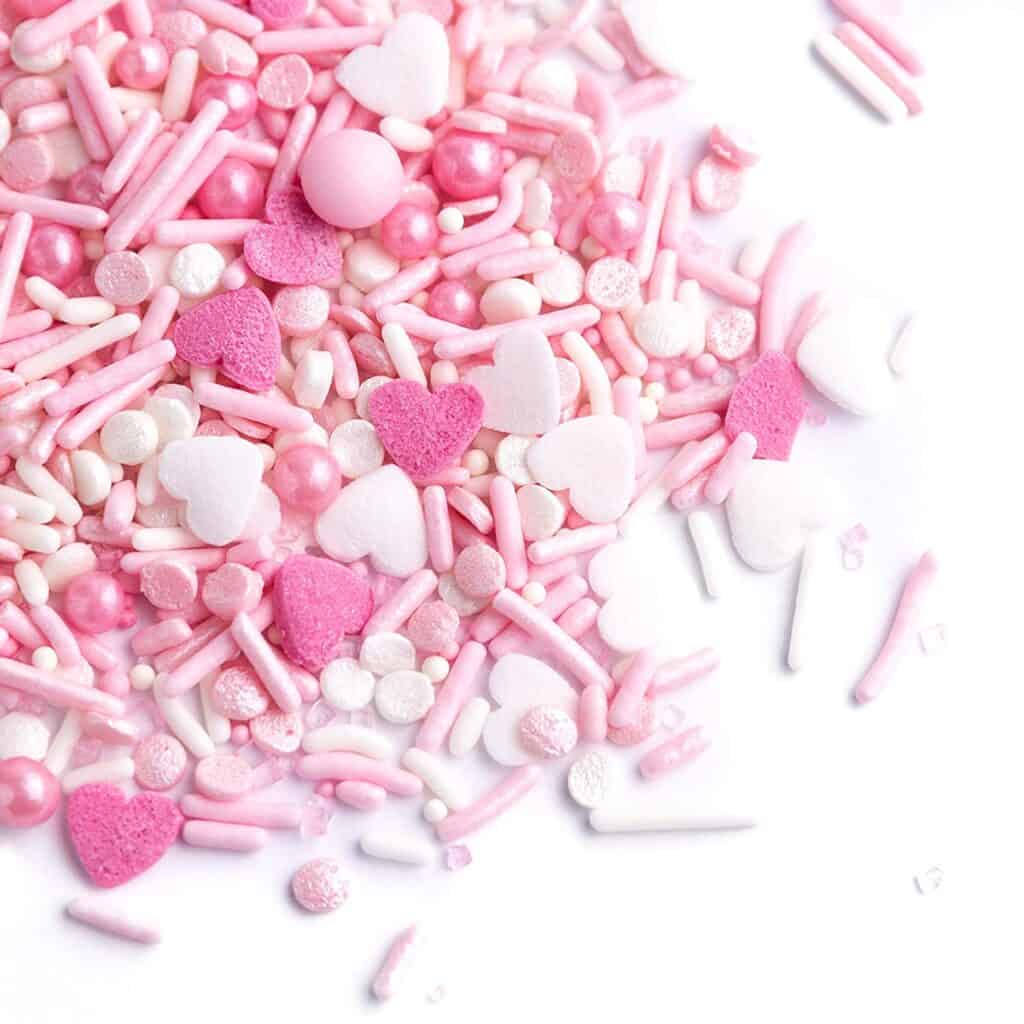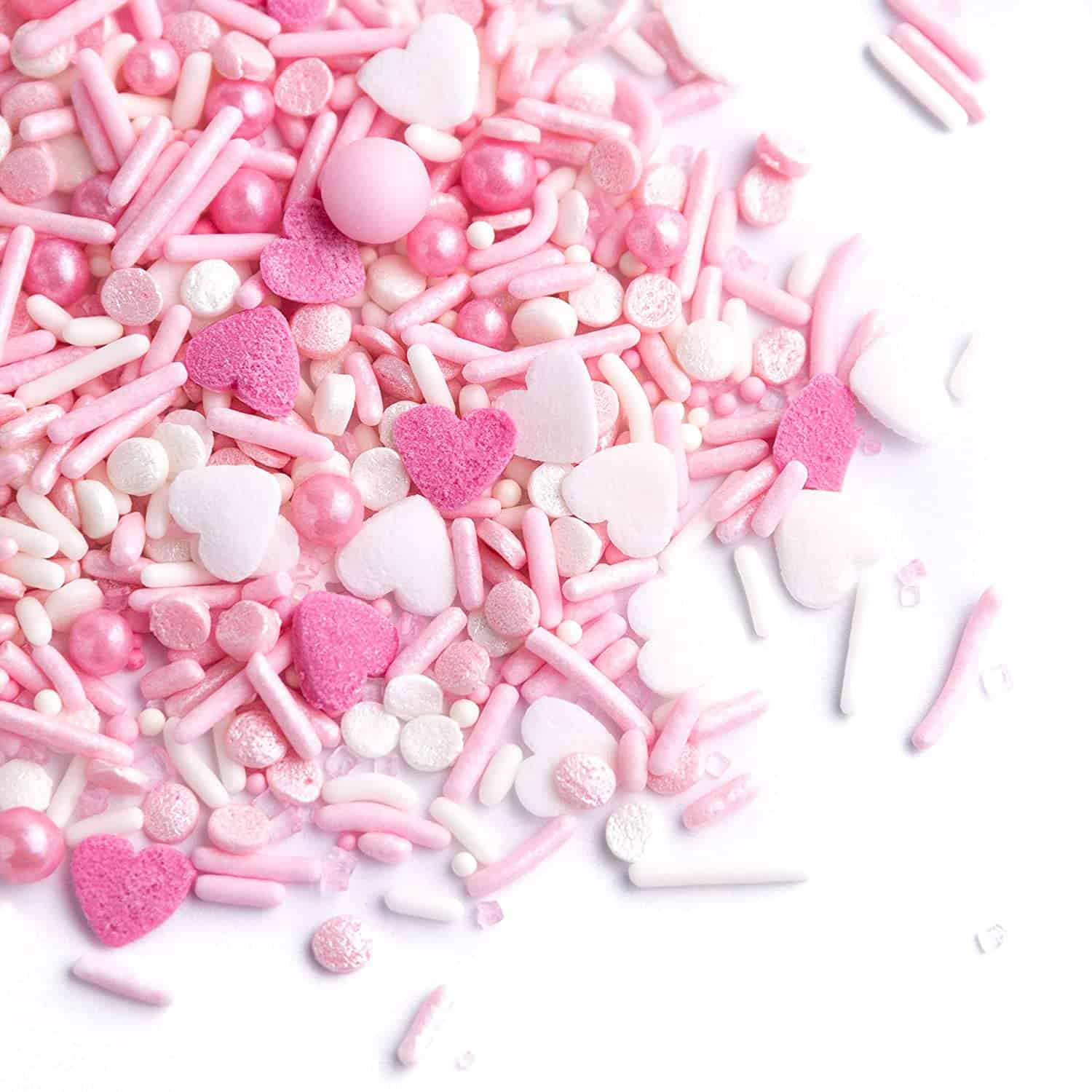 How can you make sugar cookies without having sprinkles? Honestly, sprinkles are how I get my picky eaters to try new foods. If you put sprinkles on anything they automatically look fun and inviting.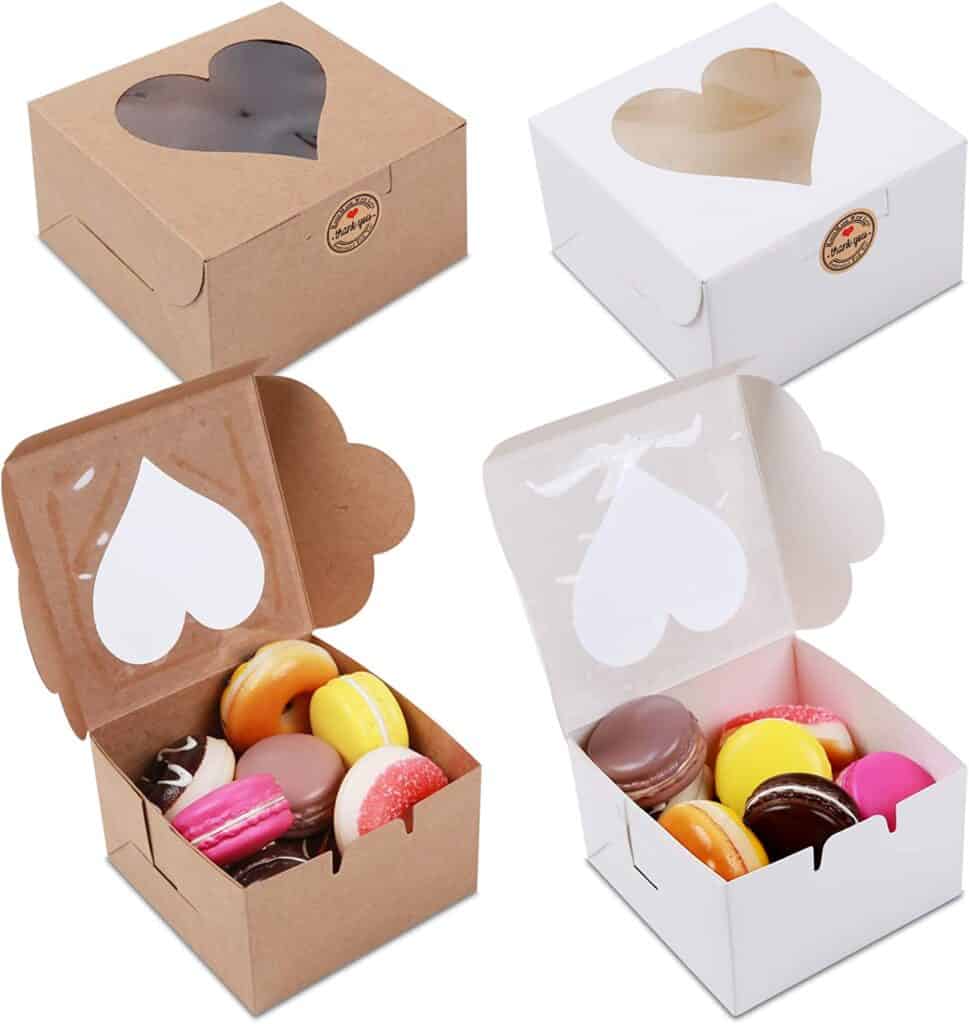 If you are looking for a fun way to package your Valentines cookie gifts, these heart-shaped bakery boxes are perfect. Valentine's Day cookie delivery coming right up!
Valentines Cookie Gifts Amazon Finds
Check out my round up below for your Valentines cookie gifts.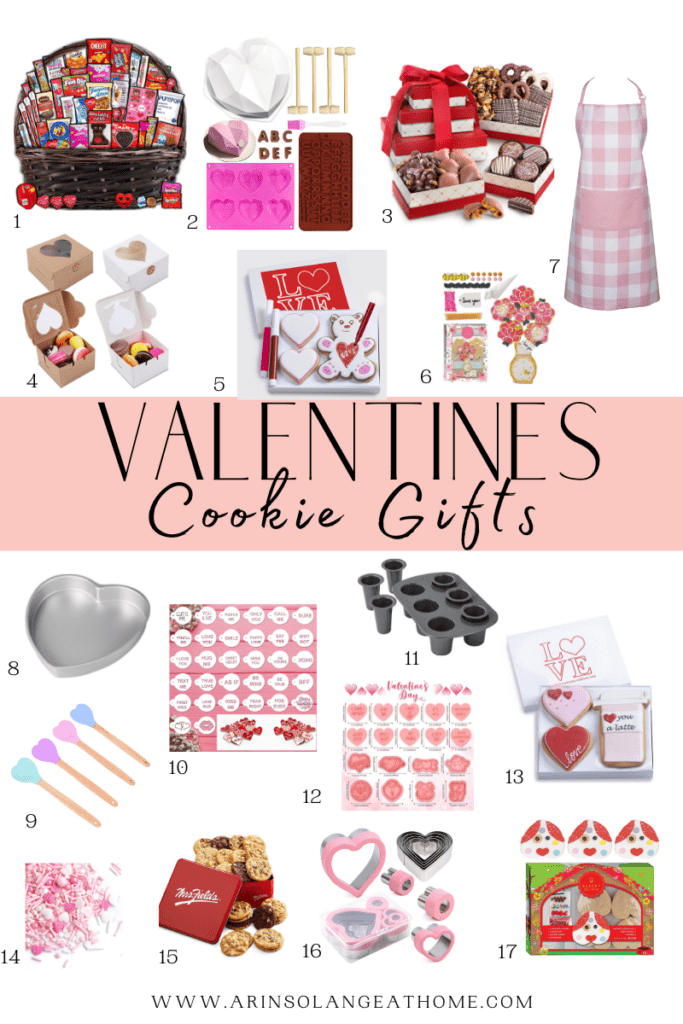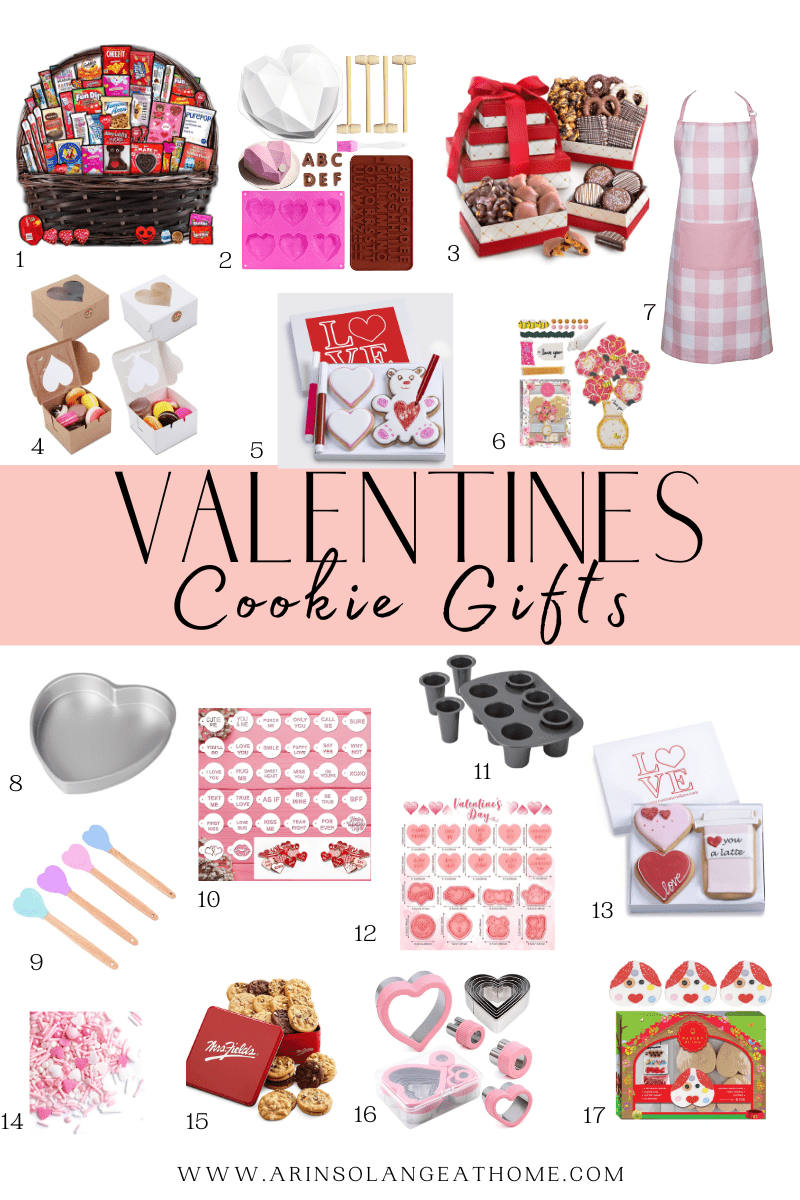 1 | 2 | 3 | 4 | 5 | 6 | 7 | 8 | 9 | 10 | 11 | 12 | 13 | 14 | 15 | 16 | 17
Other Posts You'll Love
Galentine's Day Party | Valentines Day Party | Valentine's Day Pajamas | Cherish You: A Pink Cherry Valentine's Day Party
Pin This Photo Below For Later
Is anyone else hungry for cookies now? I hope this post gave you some great ideas on Valentines cookie gifts for your loved ones. Whether you decide to order cookies or make your own, the thoughtfulness of your gift will be appreciated by all who get to enjoy it. Be sure to pin the photo below for later, and if you don't already – follow me on Instagram (@arinsolange) and Tik Tok (@arinsolange) for more fun!