I can not believe I am already rounding up this years Valentine's Day pajamas! If I have learned anything in years past it is that the cute pajamas will sell out fast so I like to round them up for you early. Valentine's Day pajamas are great for kids to wear all year long to be reminded of how much we love them even though they can drive us nuts sometimes!
This post may contain affiliate links.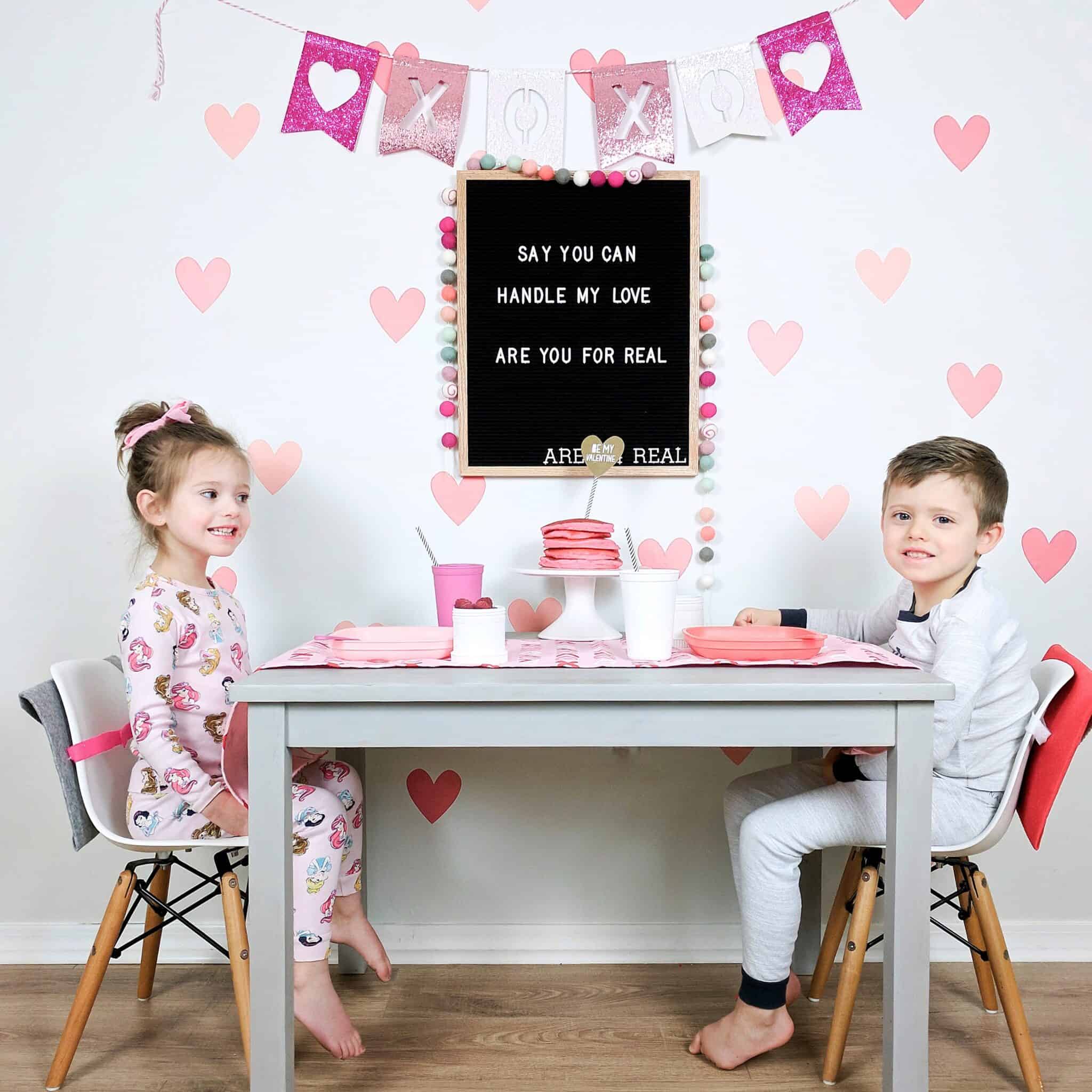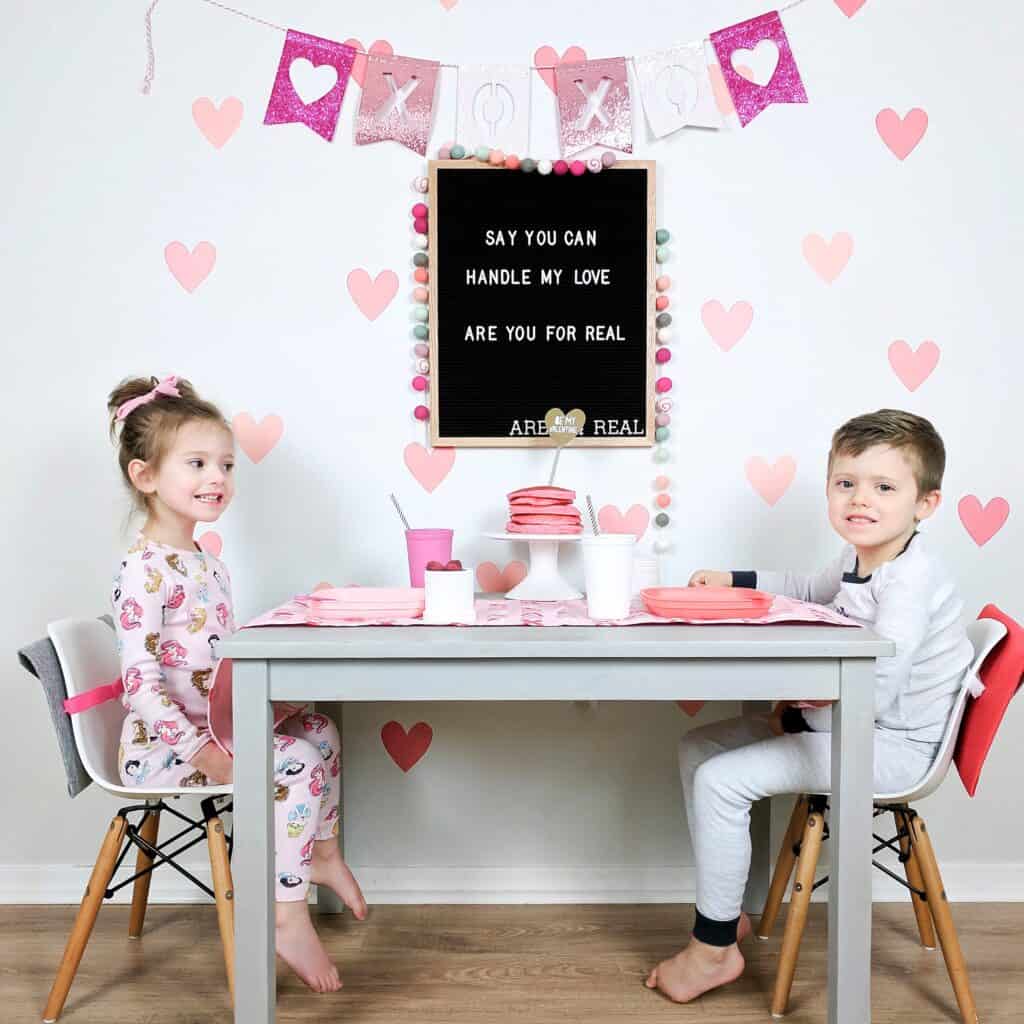 Valentine's Pajamas for Kids & Baby
I am 10 years into motherhood and one of my favorite things to buy is coordinated pajamas for the kids. Notice I said, coordinated not matching this time!
We are officially getting to the point when the kids don't all want to wear the exact same thing, though they tend to be good sports about it! Brands are also really expanding the options for Valentine's day beyond bright pink hearts and ruby read lips! This year we see more neutrals and gender neutral options.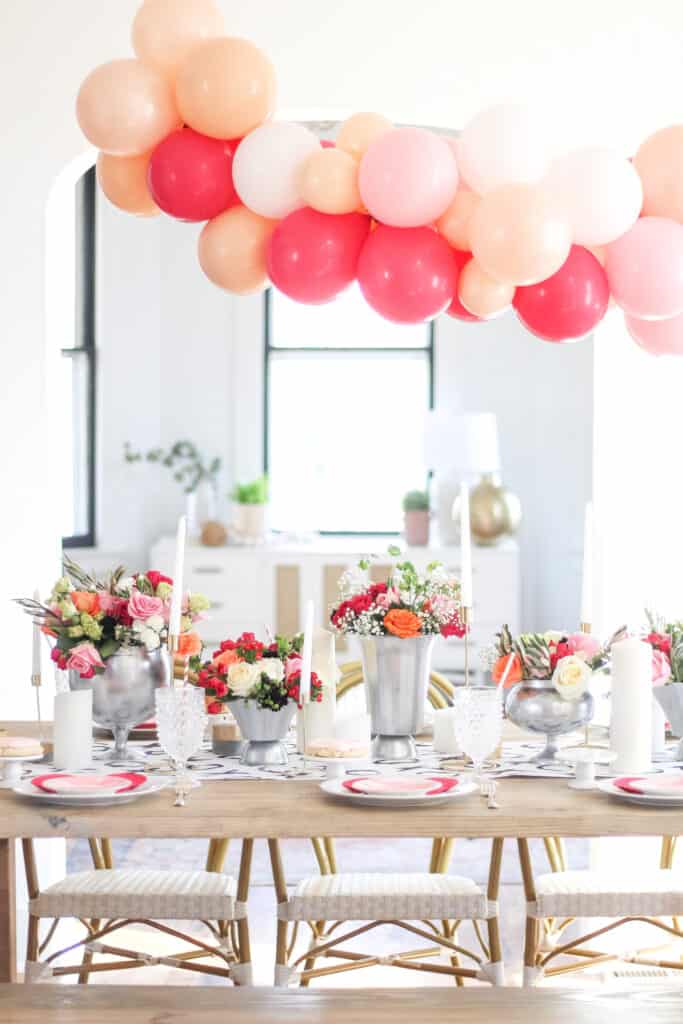 Check out this Easy Valentine's Day Party Tablescape for a festive breakfast or Galentine's brunch.
And if you're off the coordinated pajamas train after the hustle and bustle of the holiday season, I have also rounded up some great Valentine's Day outfit ideas for kids to wear to school.
Outfits for Boys | Outfits for Girls | Outfits for Baby Girls
Valentine's Pajamas for the Family
There are great options in this post that you can match or mix and match to your liking and your individual family members preferences. Usually, Valentine's isn't a holiday where I plan on matching family pajamas since it isn't a day off from school or work most of the time.
But if you want to make the morning special for your little ones when they wake up, set up a Cupid's breakfast using items around the house or grab some Amazon items from I used for my Cherry Valentine's Day Party. Add a great Valentine's Day book at each table setting, and enjoy breakfast together!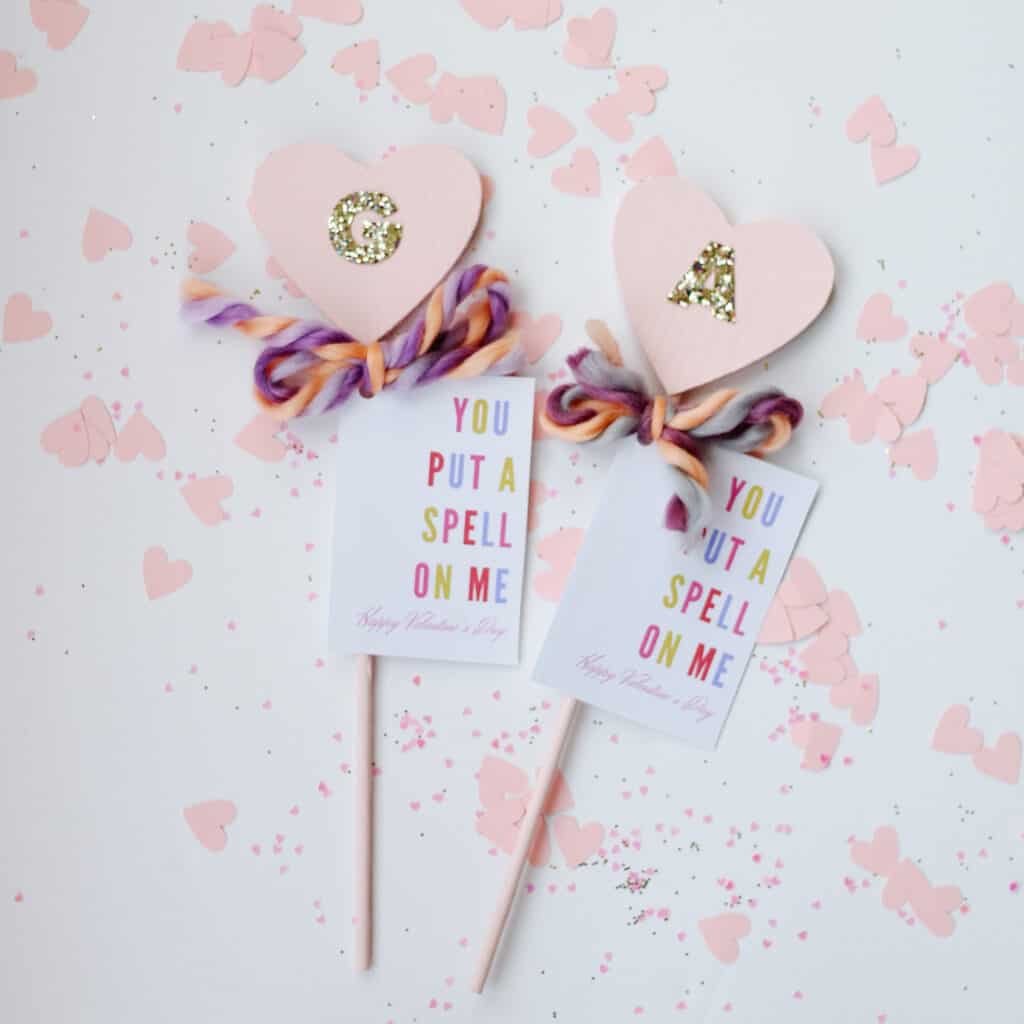 If you need a quick + easy Valentine printable, check out all my past options here.
When we plan to wear matching pajamas, I like to be able to savor it for at least an entire day! That is why I typically present them as gifts. Then at the end of the day, the kids can get in their Valentine's pajamas, and we can snuggle up with their new books – the perfect end to the day!
My top picks for Pajamas for your Valentine's Day fun this year are below – Happy Shopping!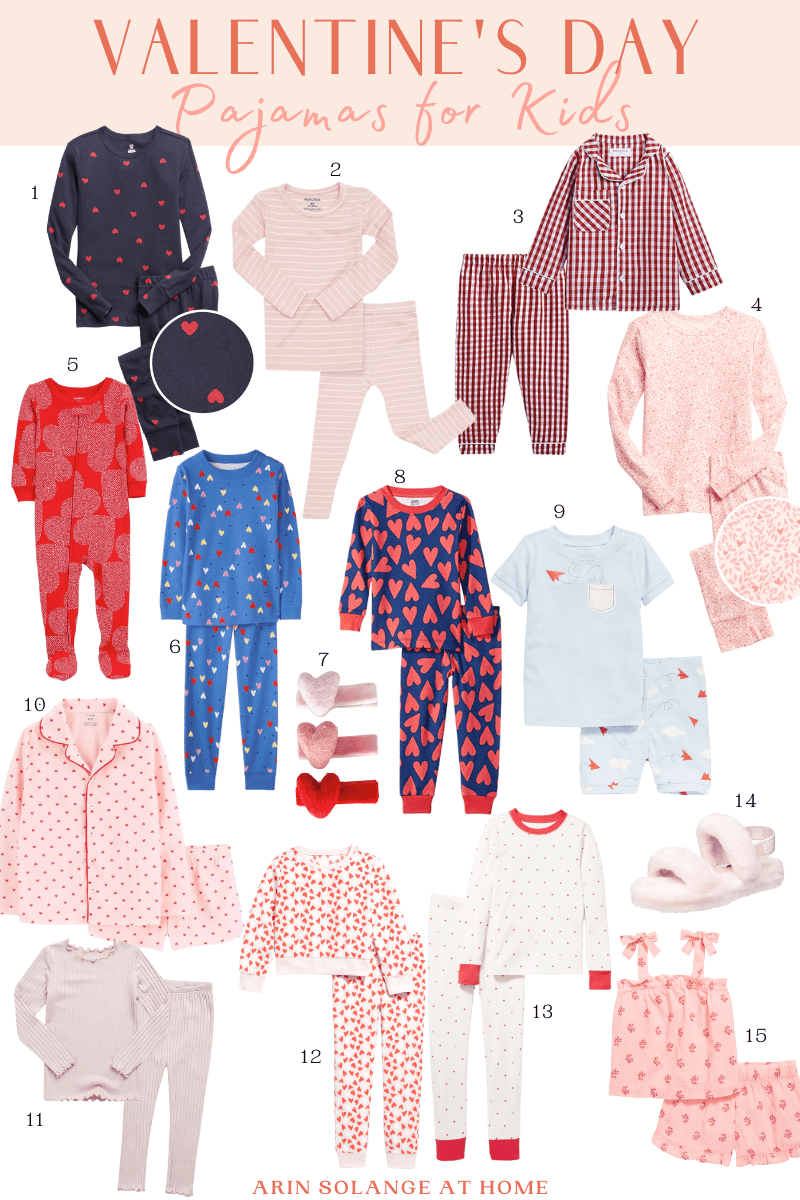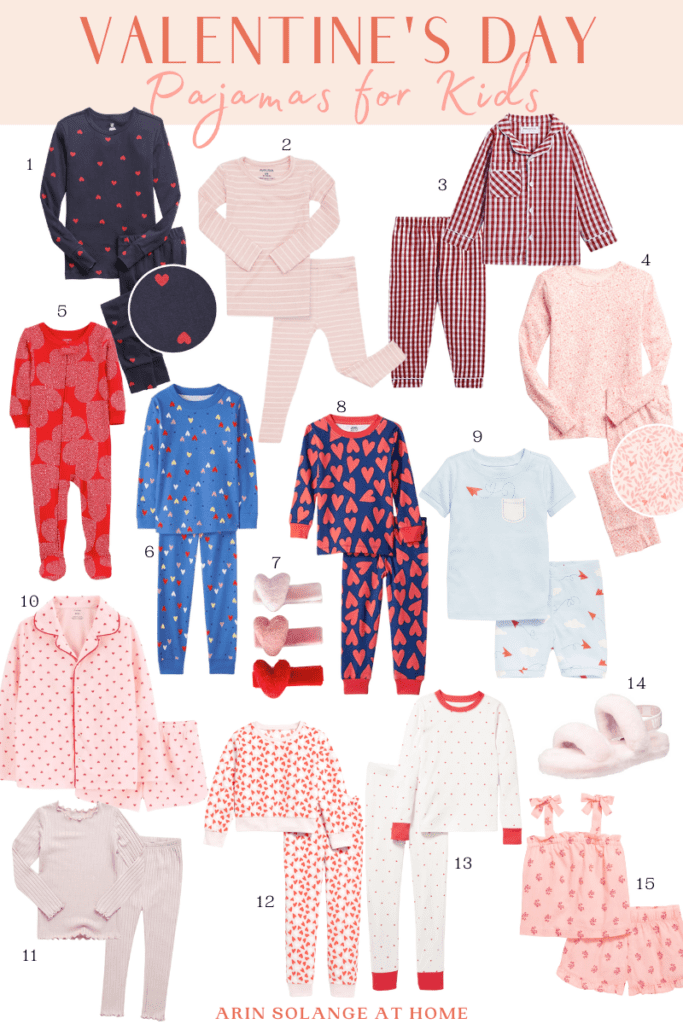 Shop Valentine's Pajamas for Kids
1 | 2 | 3 | 4 | 5 | 6 | 7 | 8 | 9 | 10 | 11 | 12 | 13 | 14 | 15
Other Posts You'll Love
Easy Valentine's Day Sweet Treats | The Best Kids Rainbow Pajamas | Easter Basket Fillers for Girls | Easter Basket Fillers for Boys
Pin this image below to find this post later!
Hopefully you found some Valentine's Day pajamas for kids you love in this post and are able to find fun ways to celebrate the season this year. Be sure to follow me on Instagram (@arinsolange) and Tik Tok for more fun Valentine inspiration. If you have any questions leave them in the comments below. If you pin the photo below the post will be updated every year for your Valentine Pajamas.