I can not believe I am already rounding up this years Halloween pajamas! If I have learned anything in years past it is that the cute pajamas will sell out fast so I like to round them up for you early. Hopefully you find a pajama set today that will make all your Halloween dreams come true!
This post may contain affiliate links – This post was originally written in 2019 and has been updated in 2023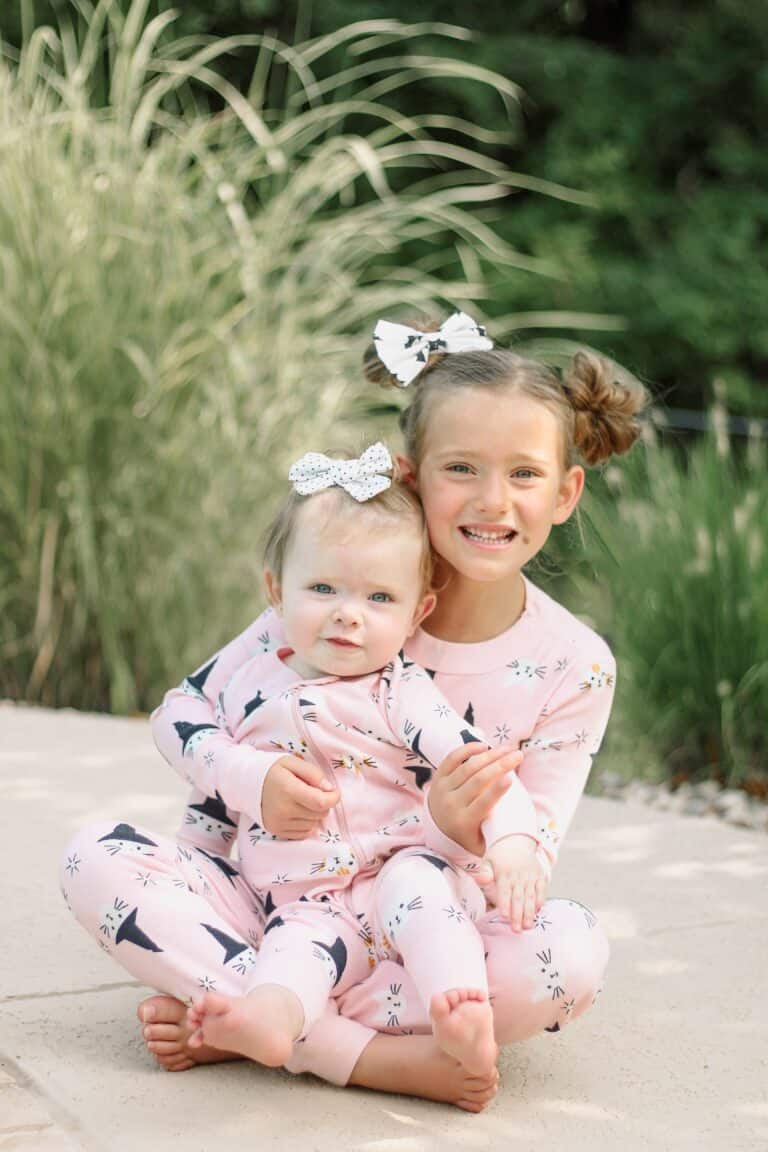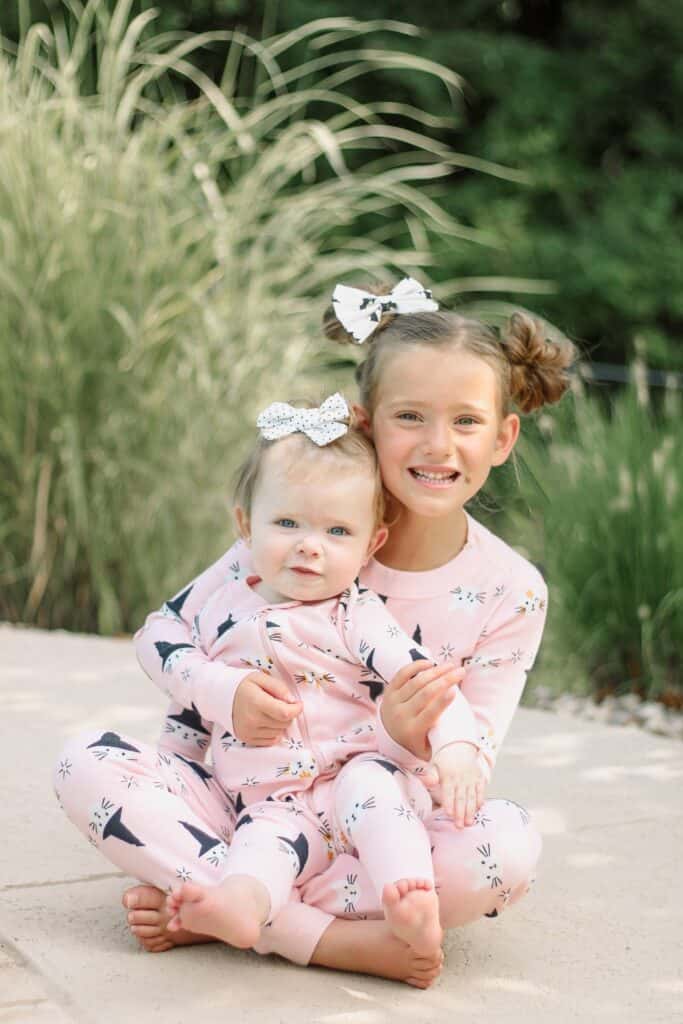 Halloween Pajamas for Kids & Baby
I am 11 years into motherhood (well almost) and one of my favorite things to buy the whole family is holiday pajamas. The love typically starts with Halloween pjs then just carries right on through those colder months.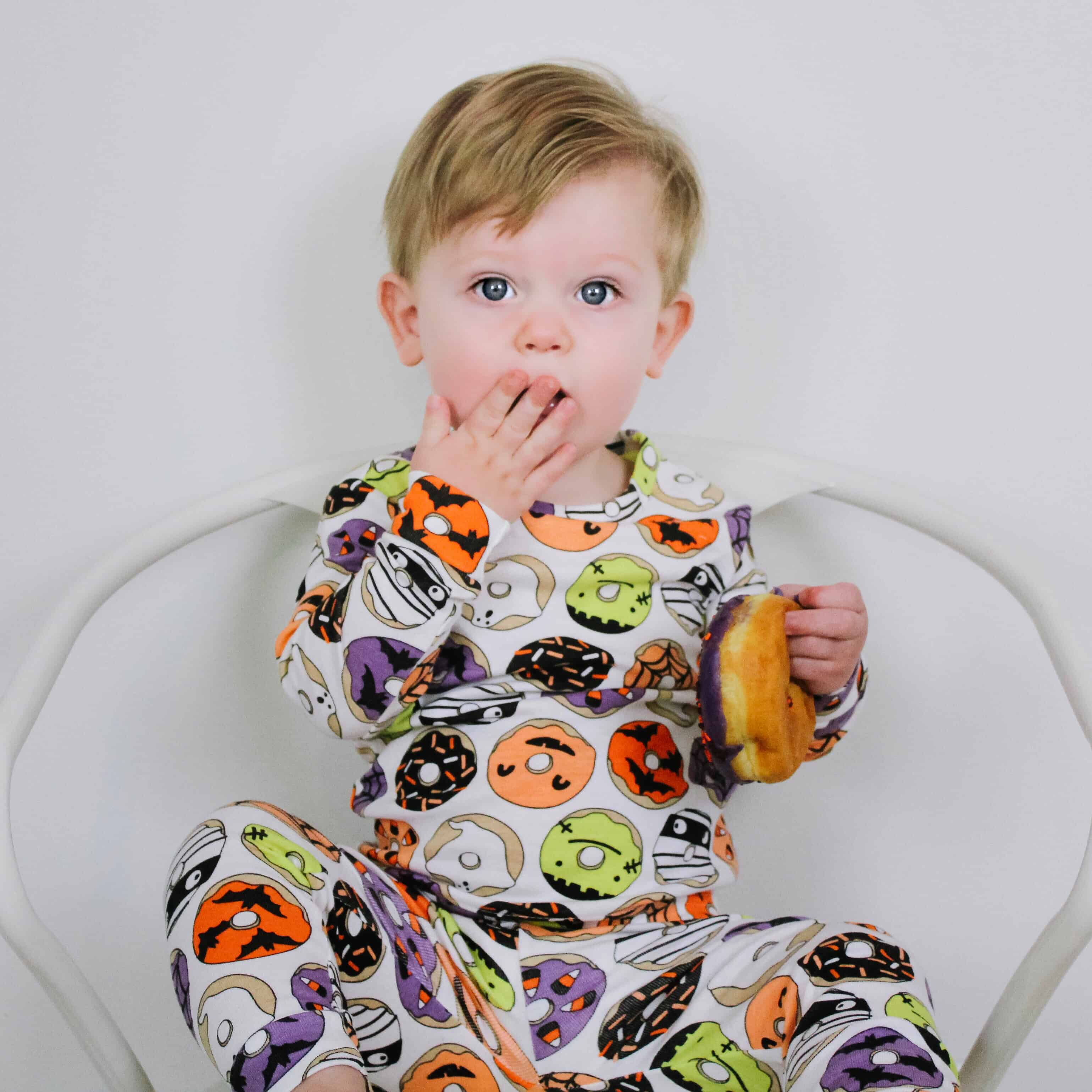 I have done Halloween pajamas for my kids every year since they were born, and am excited to round up some great options again this year. As a note – some of the pajamas you see in photos in this post are no longer for sale or available.
One thing I have noticed is that stores release Halloween Pajamas early and tend to sell out early, so instead of waiting I figured I would share some cute matching pajamas for your little ghouls.
Spooky Pajamas for the Family
Getting pajamas doesn't have to be expensive – Prices range from super inexpensive to more hand me down style pricing in this post. I also tried to pick pajamas in case you want to do matching Halloween pajamas or family Halloween pajamas. There are great options in this post that you can match or mix and match to your liking.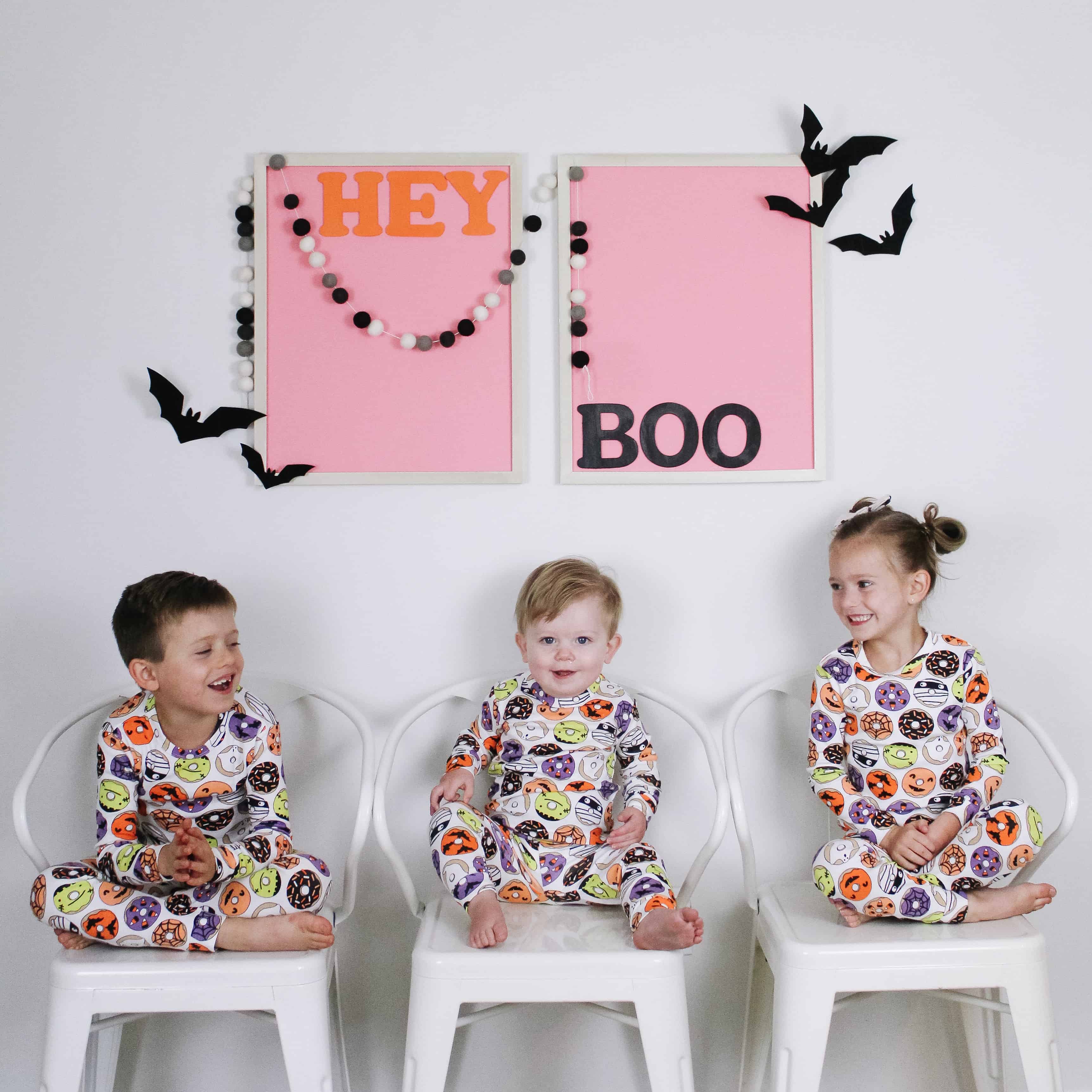 I love to mix and match because I have both genders and a wider age gap so you will see lots of mix and match options in this post, and hopefully it gives you fun options to add some festivity to the Halloween season this year.
My top picks for Pajamas for your Halloween fun this year are below – Happy Shopping!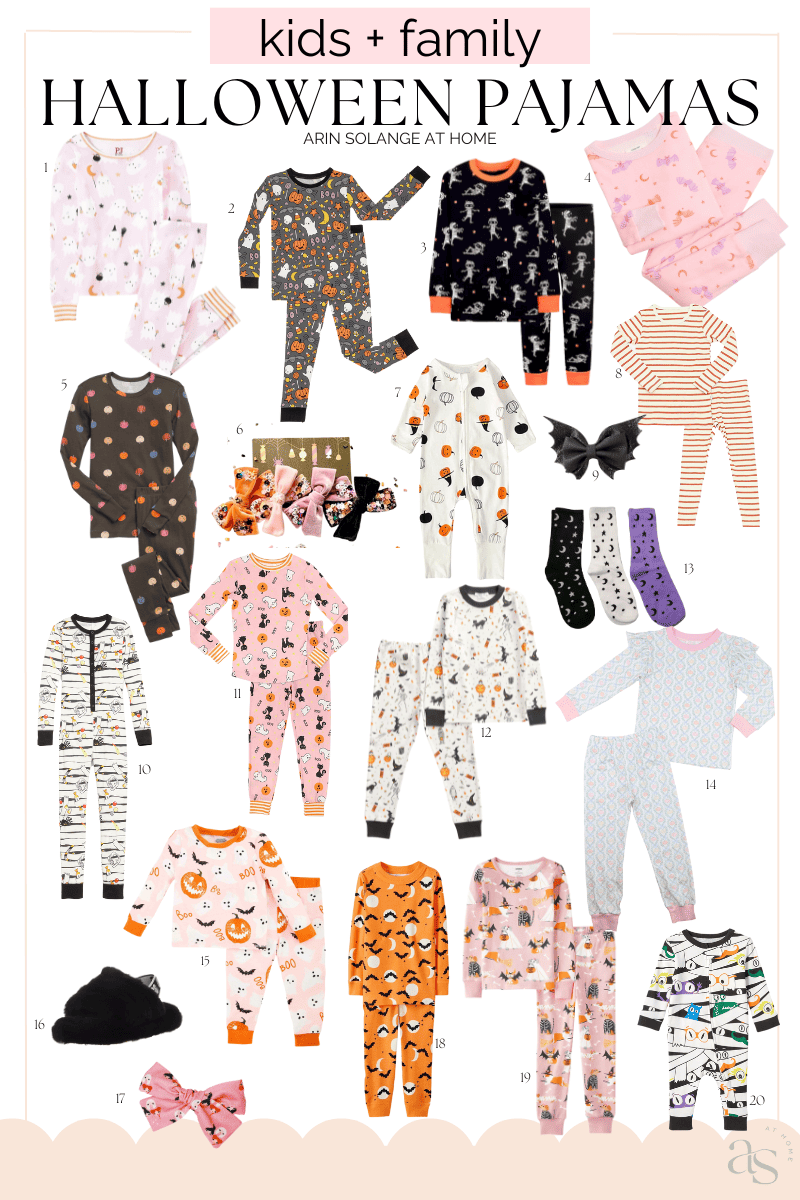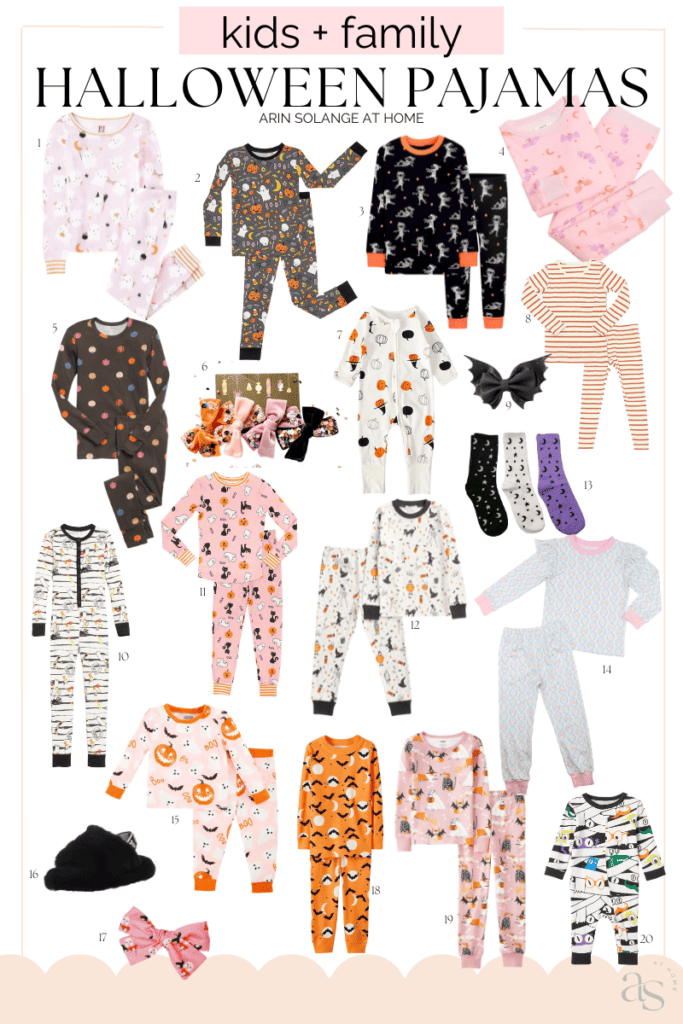 Halloween Pajamas
1  |  2  |  3  |  4  |  5  |  6  |  7  |  8  |  9  |  10  |  11  | 12 |  13  |  14  |  15  |  16  |  17  |  18 | 19 | 20  
Since this is early I will definitely keep this post updated as more pajamas are released this season, but hopefully this helps you find some great ones for this year!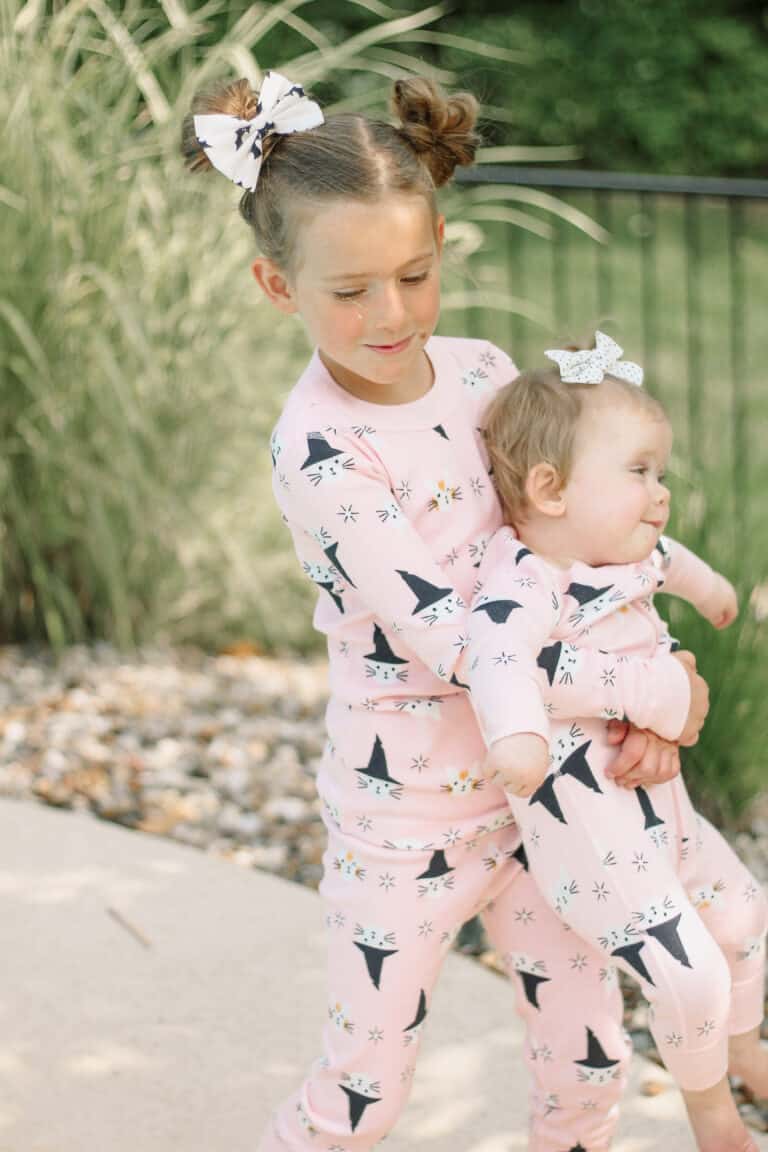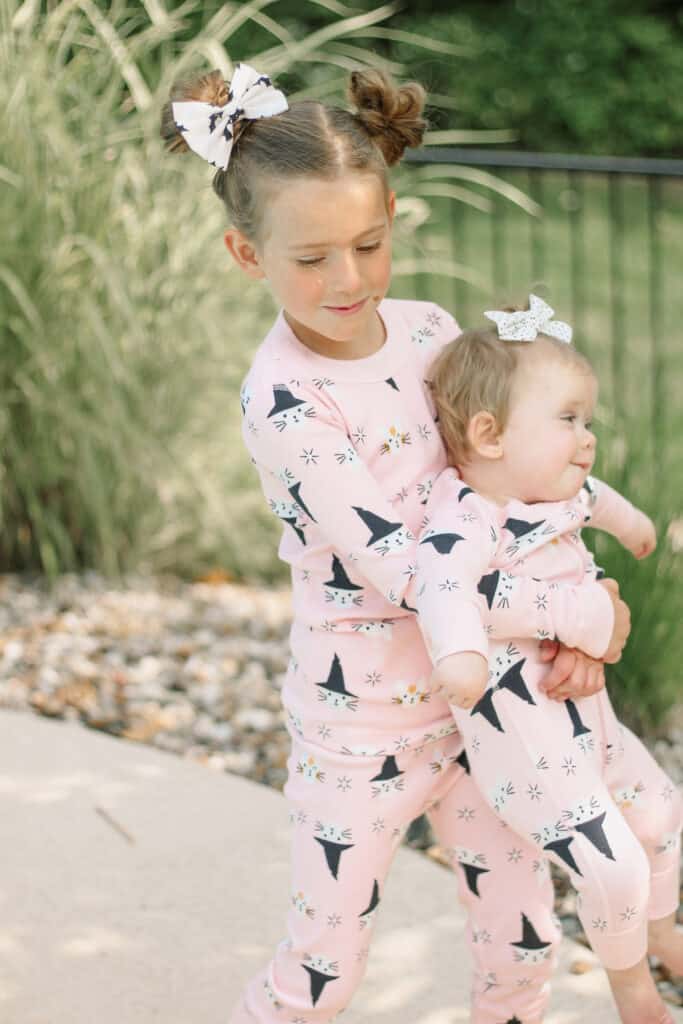 Other Posts You'll Love
Halloween Hairstyles  |  Halloween Books | Easy Halloween Costumes | Christmas Pajamas
Follow Social For The Latest & Greatest
Pin this image below to find this post later!
Hopefully you found some Halloween pajamas you love in this post and are able to find fun ways to celebrate this spooky season this year. Be sure to follow me on Instagram (@arinsolange) and Tik Tok for more fun Halloween inspiration, and if you have any questions leave them in the comments below. If you pin the photo below the post will be updated every year for your Halloween Pajamas.