It wouldn't be a Halloween pajamas post if I weren't writing it months too early, so we could all grab them while they were still in stock! It is still 200 degrees (but feels slightly cooler than it did last summer being 9 months pregnant) in St. Louis, but I know Halloween will sneak up on us!
I rounded up some great baby and toddler Halloween pajamas – and as a bonus many of them come in adult sizes too. Now you can rope your husband into matching Pj's for another holiday haha.
Post originally written 8/2019 updated 7/2020
this post may contain affiliate links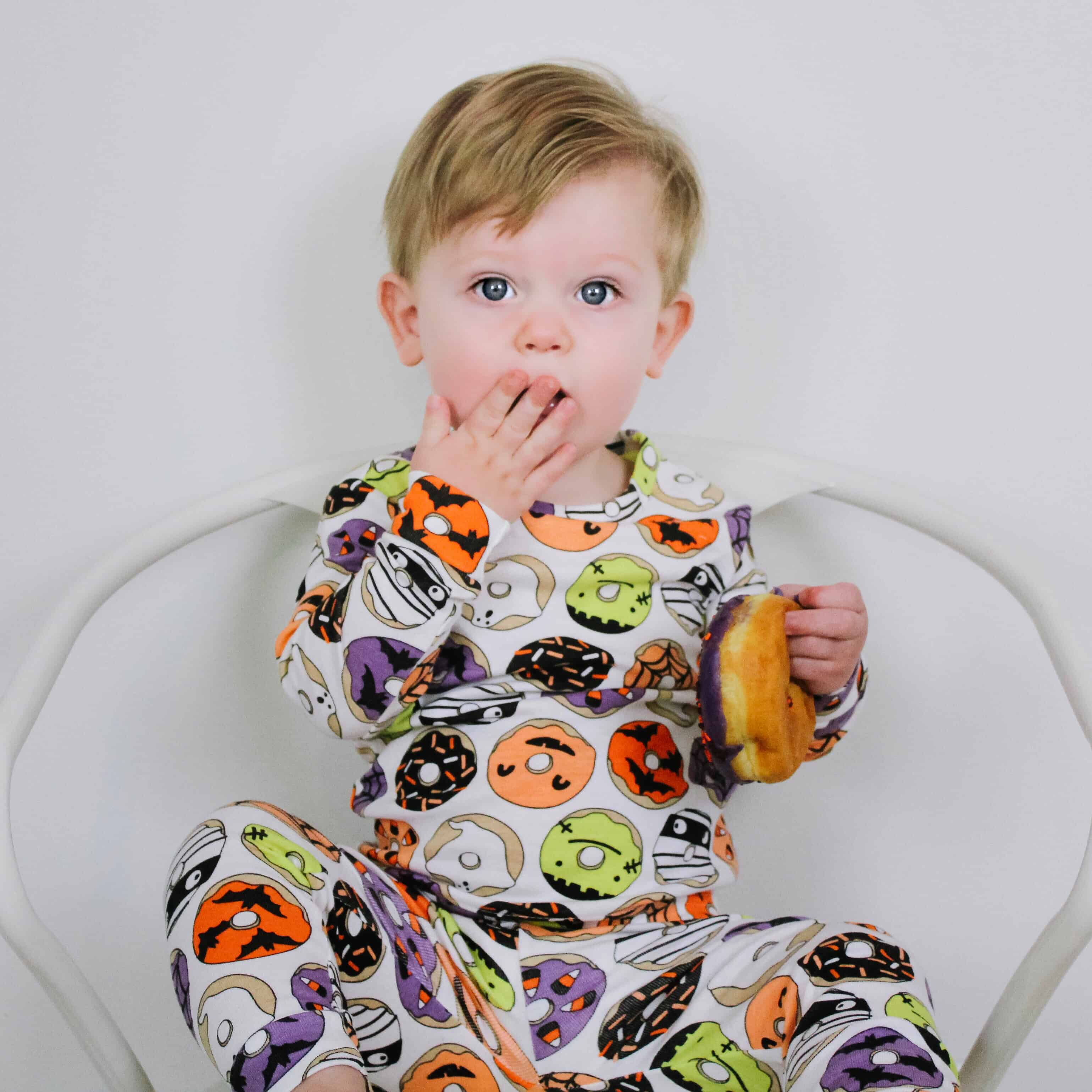 Halloween Pajamas for Kids & Baby
I am 8 years into motherhood (well almost) and one of my favorite things is holiday pajamas – especially during the fall and winter months. I have done Halloween pajamas for my kids every year since they were born, and am excited to round up some great options again this year.
One thing I have noticed is that stores release Halloween Pajamas early and tend to sell out early, so instead of waiting I figured I would share my picks this year and you can snag your favorites and be ready. I mean we all know by October we will be thinking about costumes, so we might as well be focusing on these details now.
My kids are ages 10 months – 7 years old, but will be 1-8 by the time Halloween comes around this year, so we will be doing great options that fit baby all the way to up to adult – you know, incase you want to match as a family.
Where to Get Pajamas
Getting pajamas doesn't have to be expensive and never has to match 100% – I love to mix and match, so you will see lots of mix and match options in this post, and hopefully it gives you fun options to add some festivity to the Halloween season this year – since it's a little weird this year!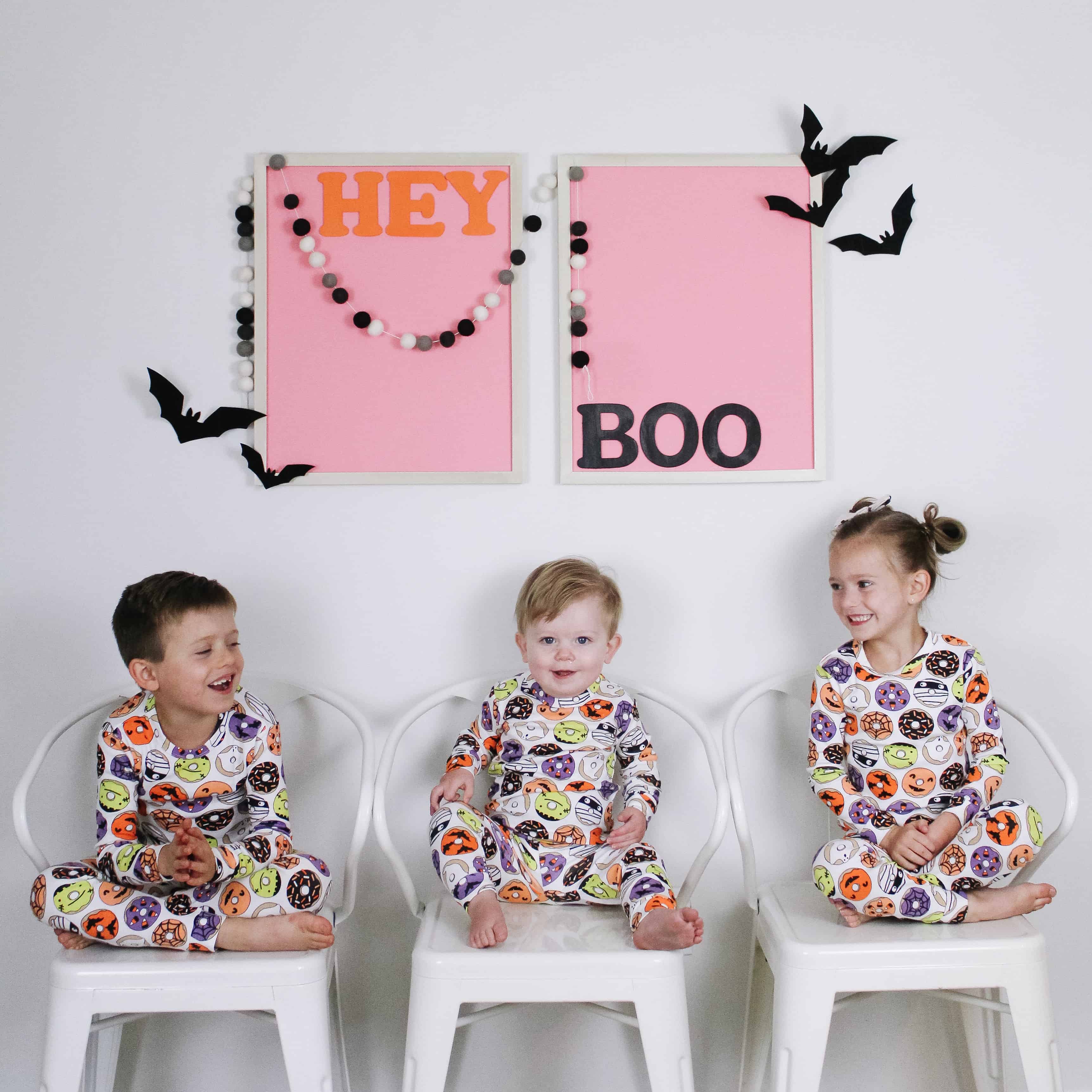 My top pics this year are below!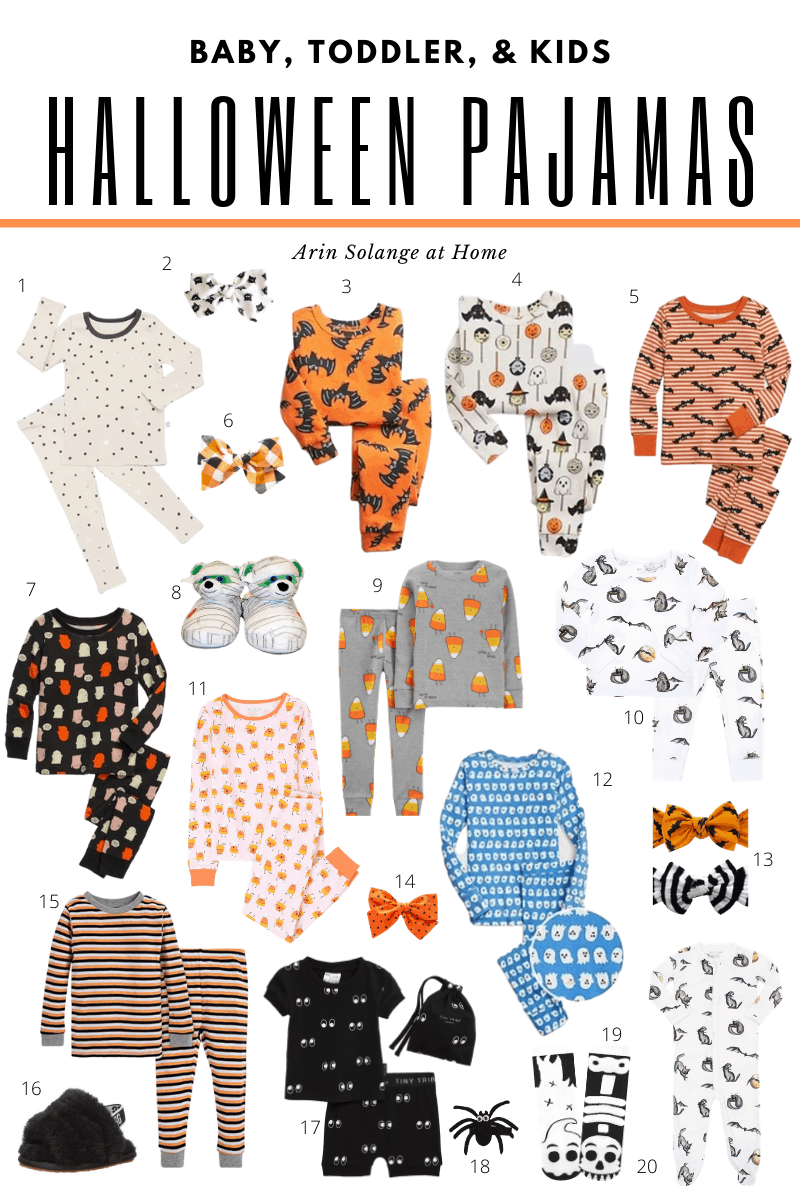 Baby and Toddler Halloween Pajamas
1 | 2 | 3 | 4 | 5 | 6 | 7 | 8 | 9 | 10 | 11 | 12 | 13 | 14 | 15 | 16 | 17 | 18 | 19 | 20
Since this is early I will definitely keep this post updated as more pajamas are released this season, but hopefully this helps you find some great ones for this year!
Other Posts You'll Love
Halloween Hairstyles | Halloween Books | Lots of Other Halloween Posts including Costume Ideas
Pin this image below to find this post later!
Hopefully you found some Halloween Pajamas you love in this post and are able to find fun ways to celebrate this spooky season even if its not the normal this year!