Craft room organization can be equal parts frustrating and so much fun, if you are crafty like me. Today I am going to walk you through some great options for organizing your craft spaces in your home. There are great options no matter what your home space looks like, so I am sure you will find some items you love.
This post contains affiliate links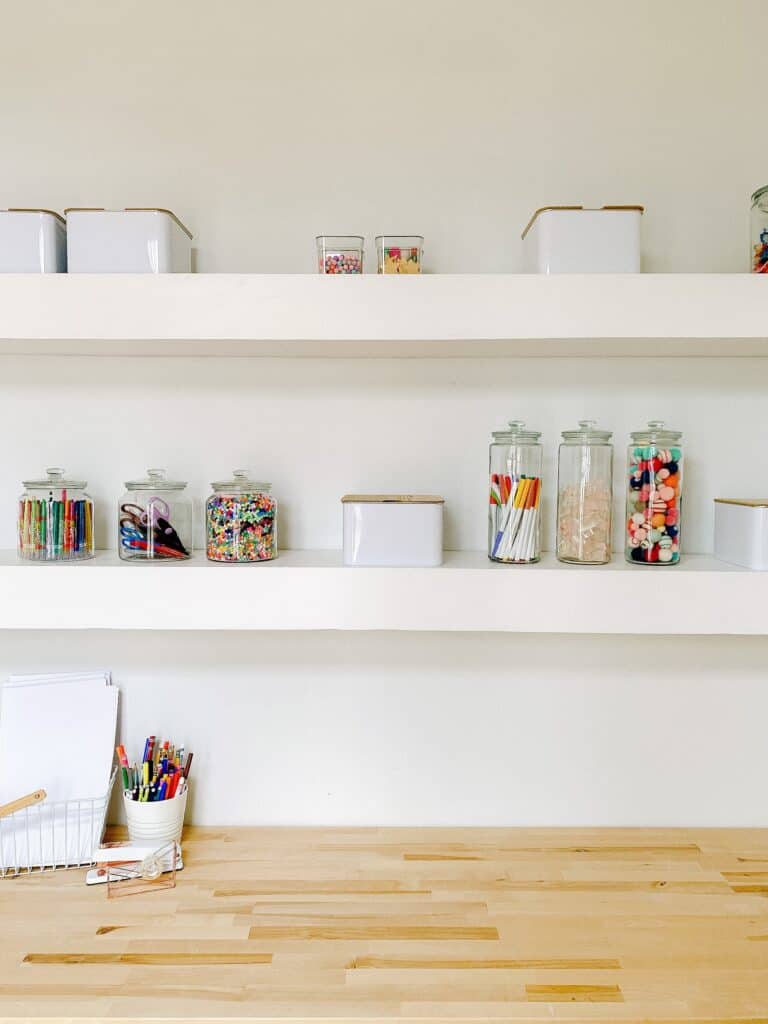 Craft Room Organization
Crafts for yourself and your kids can take up a lot of space and be a huge headache. Most of us don't have a dedicated space for those items, so I wanted to share some some craft storage and organization that will help no matter your home situation.
Week 3 – 30 Day Declutter Challenge
This craft room overhaul came as a part of my 30 day declutter challenge that I am hosting with my friend Jen. This is the second year we have held a declutter challenge, helping you get rid of the extra and organize what is left.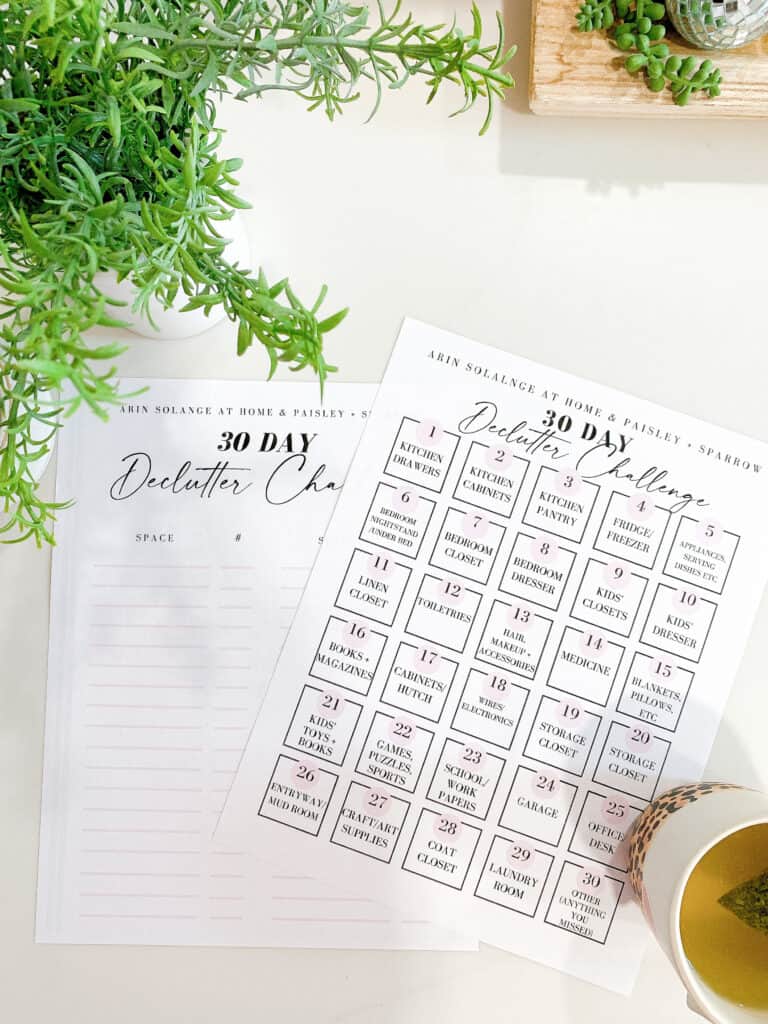 The goal of the challenge is to work through each space in your house thanks to a handy document, as well as track your progress and aim to donate and trash at least 30 bags of 'extra'!
If you would like to join in grab your documents below. You can start this at any time and do it at your own pace, so don't feel stressed to hurry through!
All of Jen's great posts are linked here for more organization help!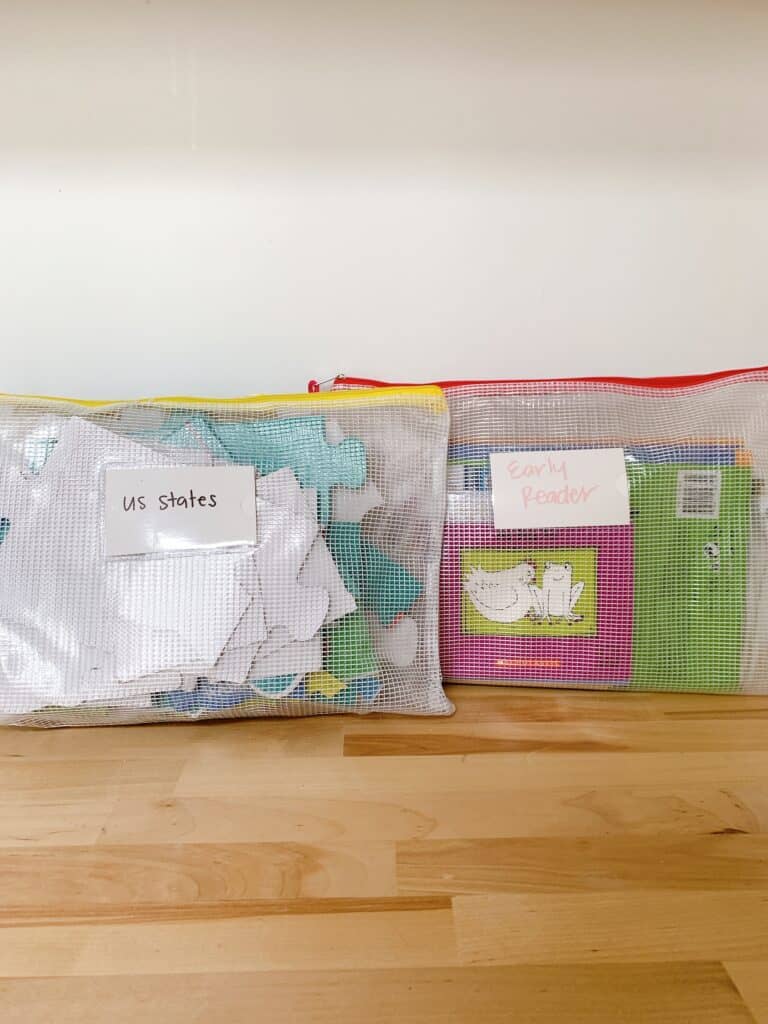 Decluttering Your Craft Supplies
Before you should organize any space it is really important to get rid of clutter. We almost always have it, and when it comes to craft stuff it is extra plentiful.
I know I will buy something in bulk for one project and keep the extras 'incase' and normally that is not needed. So when it comes to your craft space I am going to give you a few pointers on decluttering.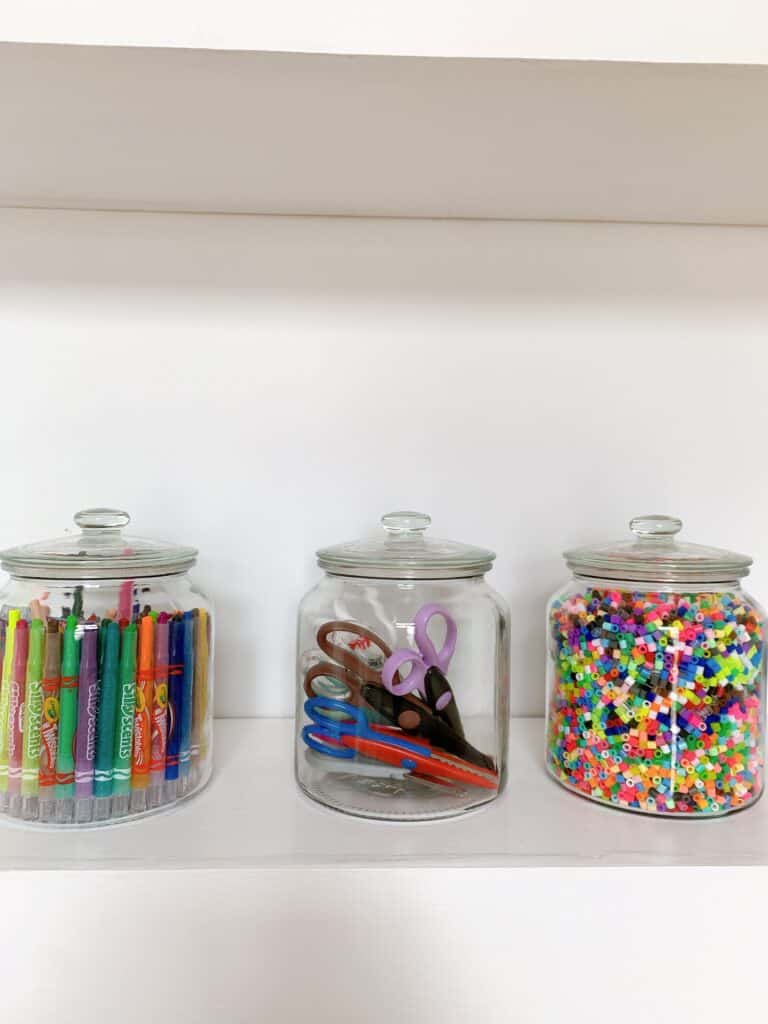 Test ALL markers and pens – if they are dead throw them out.
Throw out crayons that are badly broken.
Test paints – if they are empty or dry throw them out.
Paint brushes – throw away bad dry ones.
If you have craft supplies you won't use – donate them
If you have way too many of one item combine then donate the extra.
Start fresh on old gross play dough.
The craft spaces are slightly cut and dry – don't keep what you don't need or won't use. It is a space where trash piles up so get rid of that, and you will likely be starting on your craft room organization with SO MUCH LESS.
Behind the Scenes Video
This video shows behind the scenes and talks you through my craft room organization!
Tips on Craft Room Organization
Like I said at the start of this post – I am well aware that most of us don't have a dedicated craft space, So I am going to walk through items to use and ways to organize your craft supplies no matter what your space for storage is.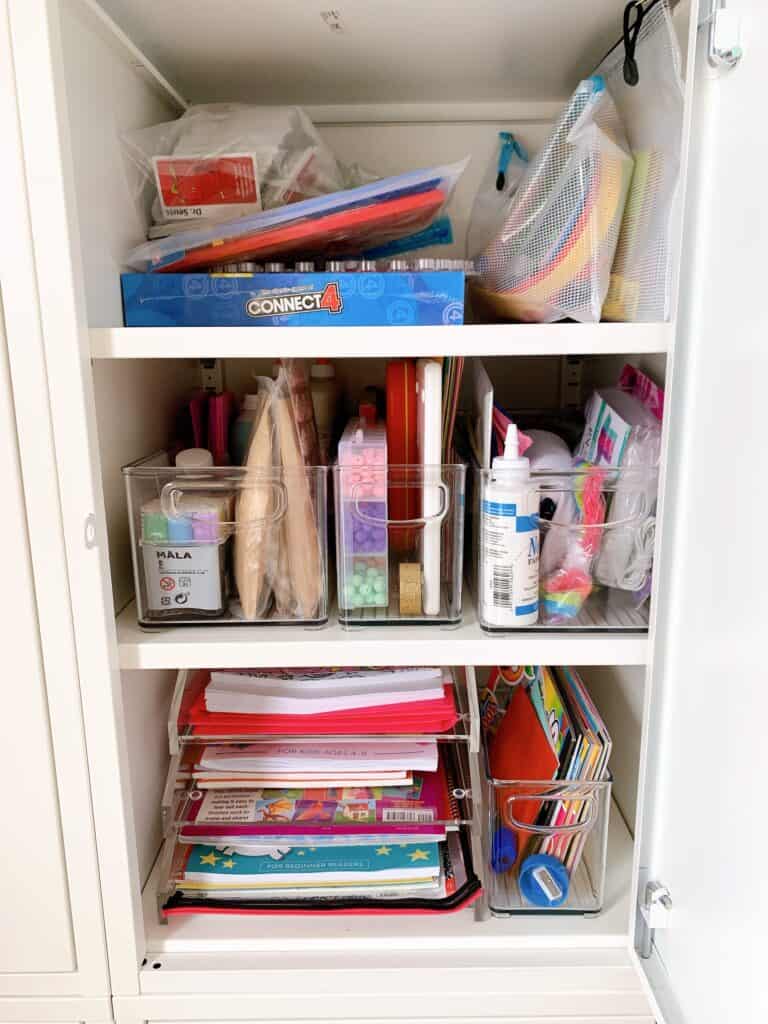 My suggestion is to have a dedicated storage cabinet, shelf in a closet, or space to keep all your craft supplies together. For me that was the closet in our guest room at our last house. It was a place I could keep everything in one space.
In our current house we have a kids office/craft space so I purchased this from IKEA and we built two floating shelves to store everything. Those two solutions with some great bins have been perfect.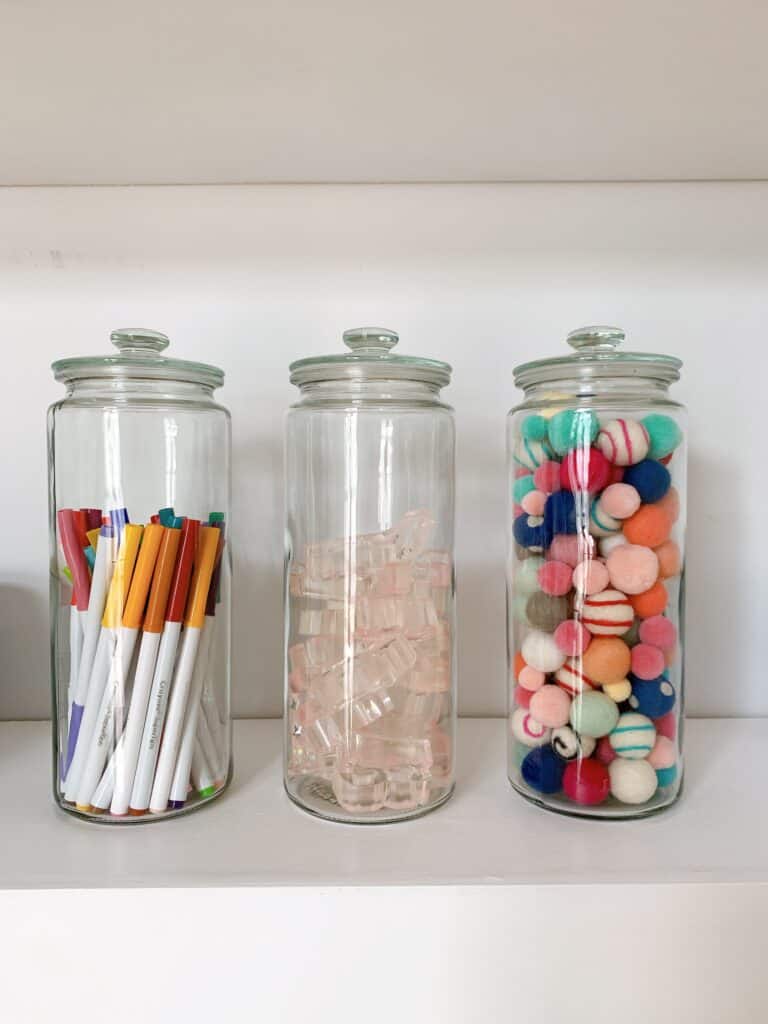 Store in logical ways for use
What do I mean by that? If you are storing your items in a room far from where the crafting will be done store them in containers you can carry from one space to another.
Store paints with paint brushes, and vinyl with your cutting machines – make it a one trip situation so you're not digging in 10 bins for every project.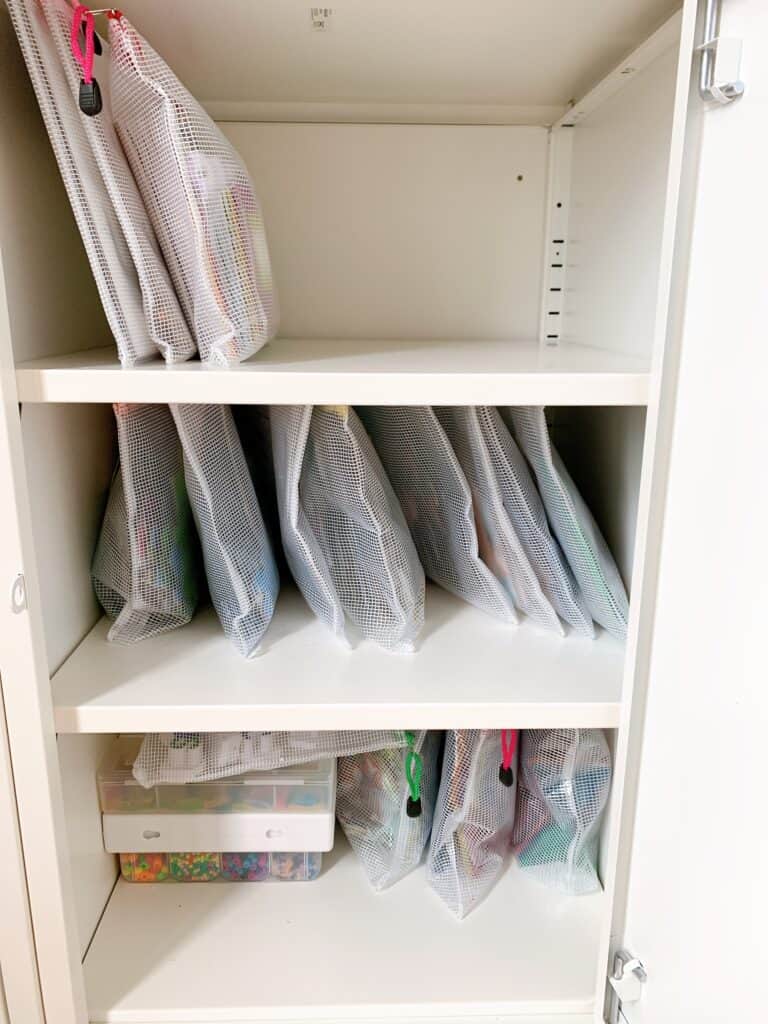 If you do have a dedicated craft space then I suggest you have things easily accessible so you don't have to get lots of things out to use one. For me that looks like clear bins keeping things easily accessible.
Favorite Craft Room Organization Items
Below are my favorite items for storing craft supplies for yourself and your kids. Be sure to read the descriptions to see how I use them and if they would be best in your space.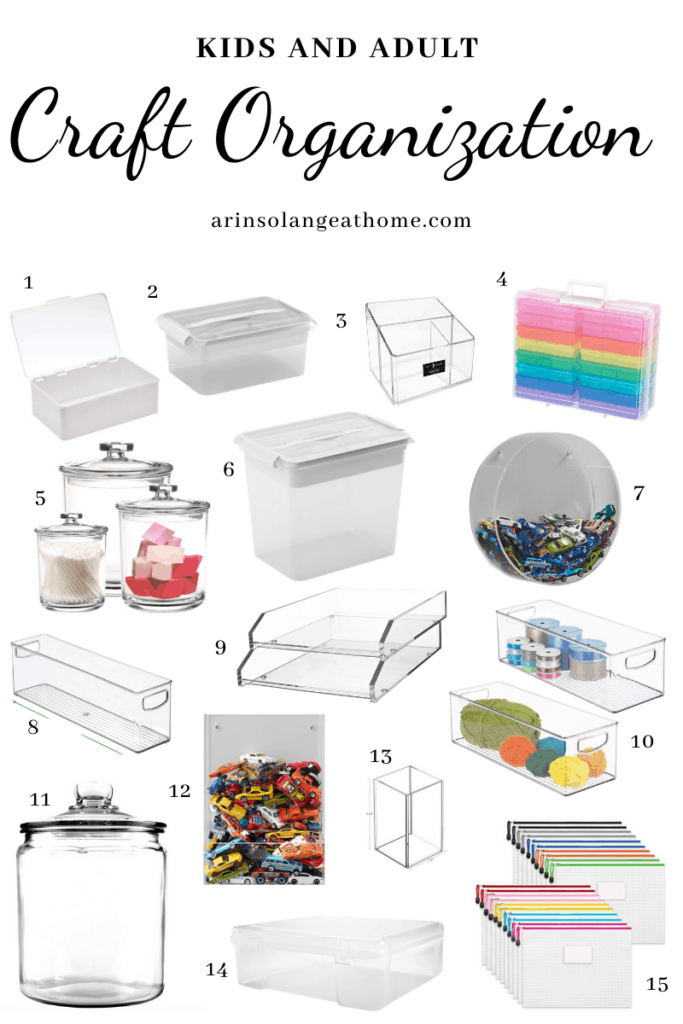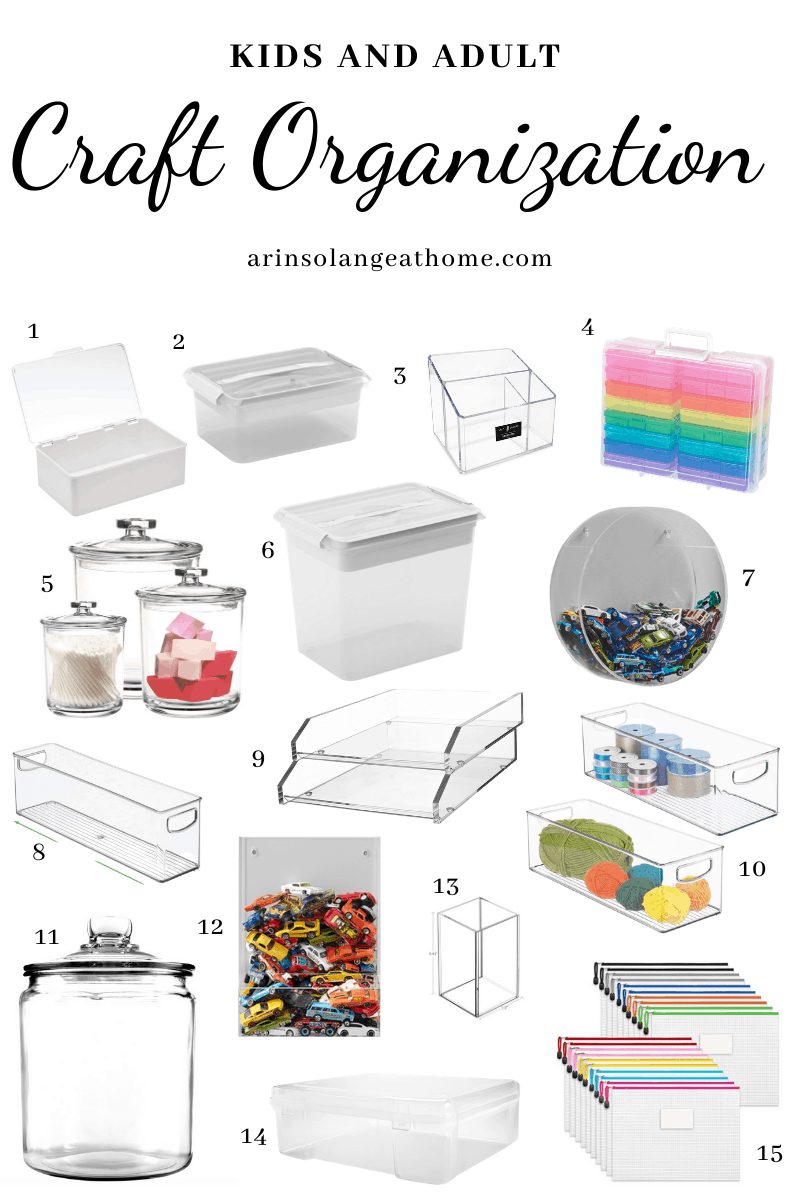 Shop Organization Favorites for your Crafts
1 | 2 | 3 | 4 | 5 | 6 | 7 | 8 | 9 | 10 | 11 | 12 | 13 | 14 | 15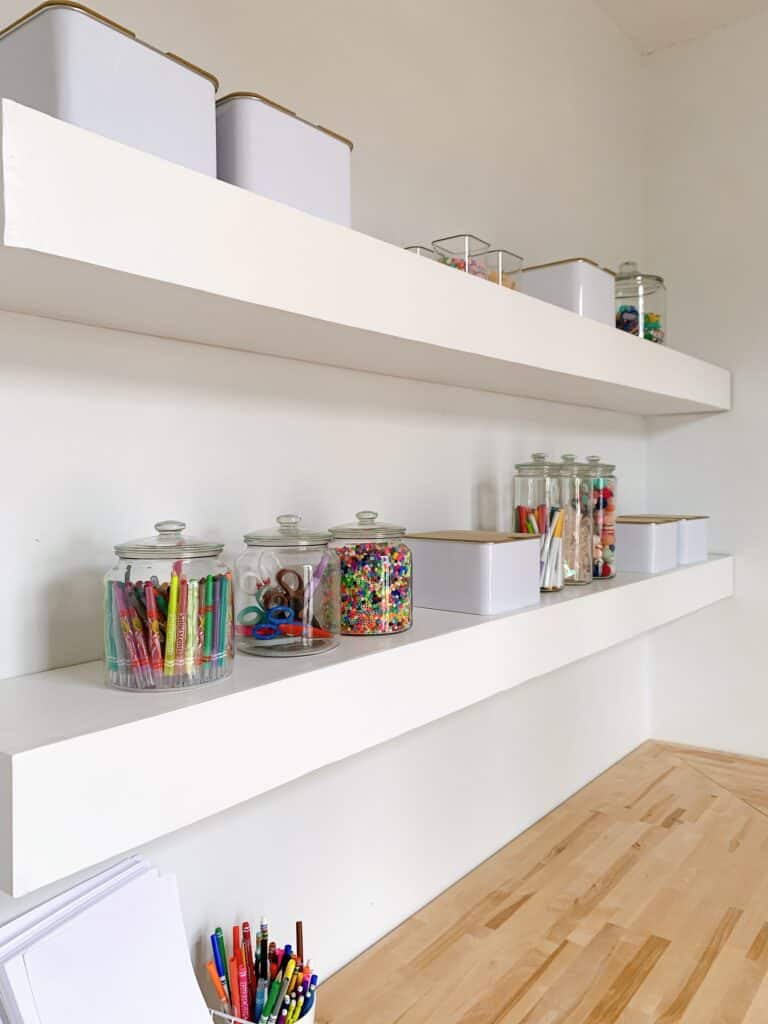 Other Posts You'll Love
DIY floating Shelves | DIY closet shelves | Storage Favorites from Amazon
Pin the Photo Below for Later
Hopefully you feel ready to tackle your craft space and tackle some craft room organization after reading this post. Be sure to pin the photo below to find this post later, and follow me on Instagram (@arinsolange) for more fun and inspiration.