Avé just started gymnastics and the cute toddler gymnastics leotards world was thrown at me. She is insistent that she needs GYMNASTICS leotards, but I have had a hard time finding cute ones, so I made it my mission to find them for both her and you!
This post contains affiliate Links – post was originally written in 2019 and was updated in 2021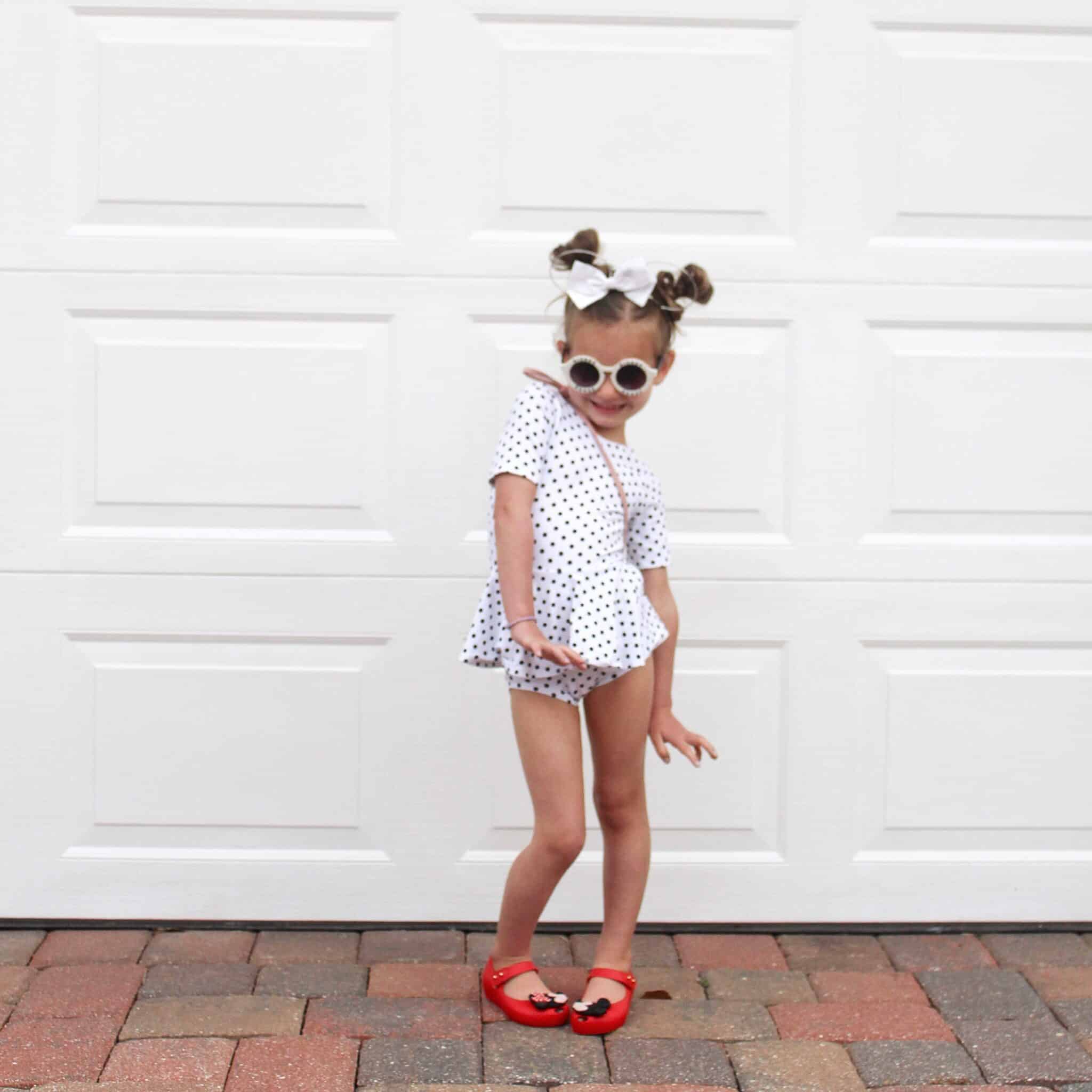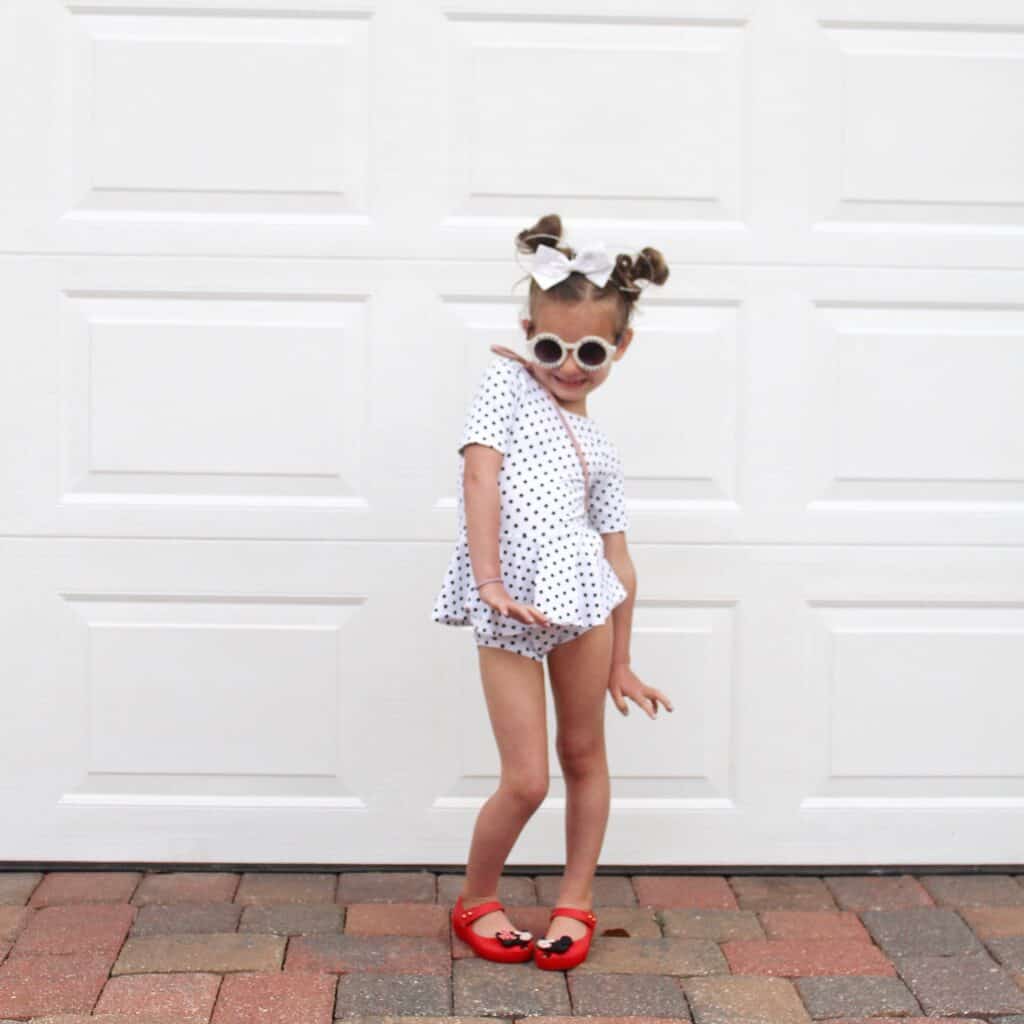 Toddler Gymnastics Leotards
I have searched the internet hight and low and found some of the best toddler gymnastics leotard options available and rounded them up for you.
I am the mom of a 6 year old, but at the time I originally wrote this post she was more toddler, less big girl. Because of that I will be rounding up toddler gymnastics leotards and kids gymnastics leotards all in one. I will check that the sizes work for both!
Gymnastics leotards have changed SO MUCH over the years. When I was in gymnastics I am pretty sure I wore tie dye biker shorts and shirts (which ironically is back in these days ha!)
What to Look for in Toddler Gymnastics Leotards
So on my mission for the best leotards, I thought I would share a few thins I look for in leotards for my girls. Although gymnastics isn't something I have done much of, my girls both have danced since before they were very little, so leotards in general are something I am pretty well versed in.
I try really hard to look for fun prints and colors that my girls will like, without them being super gaudy and wild.
I also prefer more butt coverage on the leotards, and some even offer crotch snaps which can be extra helpful for really young toddlers.
Things to Consider
A few common questions and things to consider when you are shopping for toddler gymnastics leotards.
Will they wear underwear under their leotards? Technically no, but I would say take that with a grain of salt. My little girl preferred to wear them her first year, and she isn't competitive, so it was no big deal.
Are leotards required? No! For the most part your little one can wear whatever makes them happy. Some kids wear typical athletic clothes.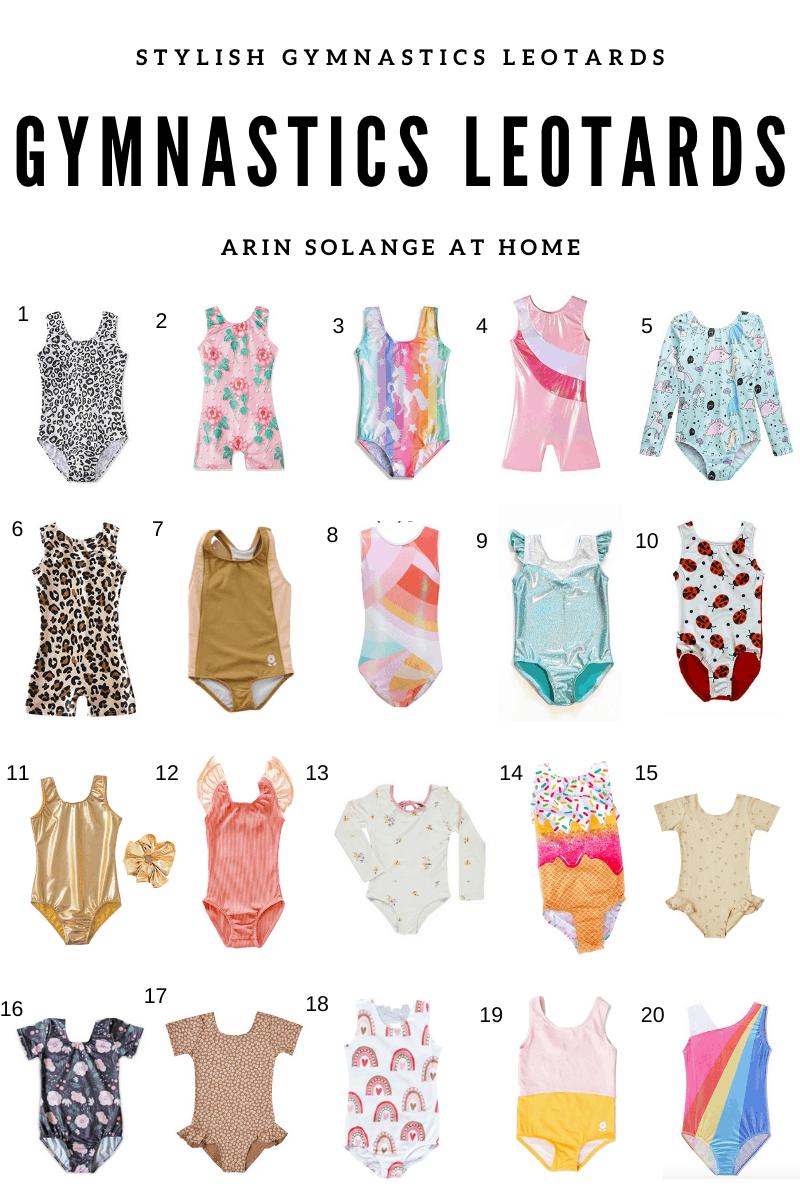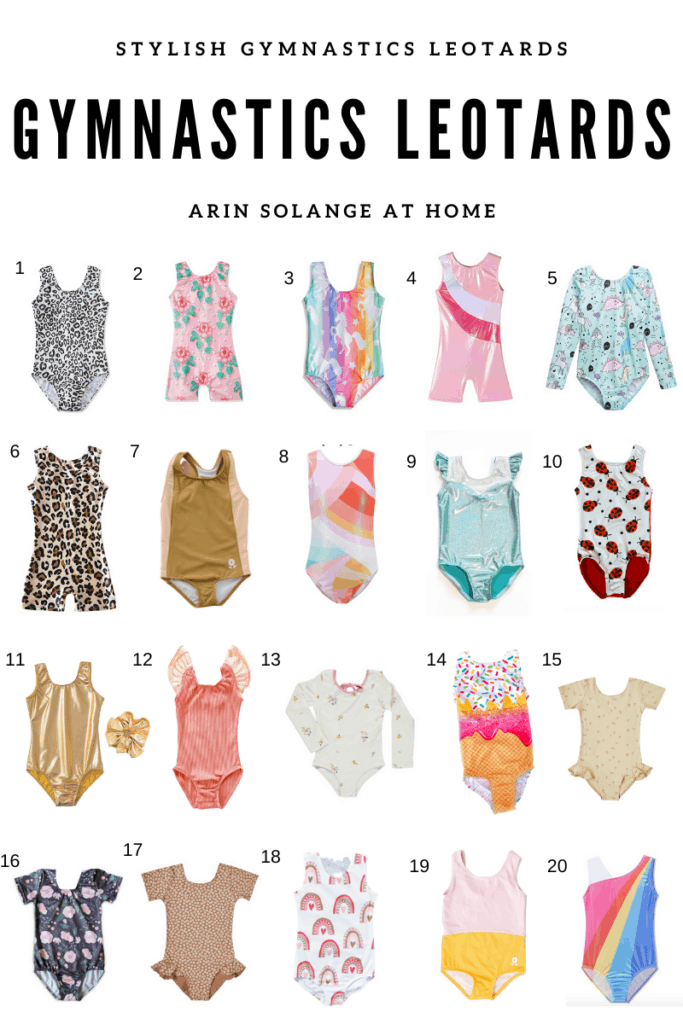 Cute Toddler Gymnastics Leotards
1 | 2 | 3 | 4 | 5 | 6 | 7 | 8 | 9 | 10 | 11 | 12 | 13 | 14 | 15 | 16 | 17 | 18 | 19 | 20
Make sure you click on the links and read the descriptions because many of them come in other colors or prints!
Hopefully this helps you find some fun, unique, and cute toddler gymnastics leotards that both you and your daughter will love, and like I mentioned in the first paragraph – if you are a dance mom too, be sure to check out the posts below!
Other Posts You'll Love
If you liked this post then you will love these other posts as well.
Unicorn Gifts |Pink Puppy Party | Boys Wallpaper | Daisy Wallpaper Room | Jenny Lind Bed Review
Pin The Photo Below for Later
Hopefully you found some cute toddler gymnastics leotards that you love, and you feel ready to take on a new (or old) activity in style. Be sure to follow me on Instagram (@arinsolange) so you don't miss any of my new posts, and leave any questions you have in he comments below.