Avé just started gymnastics and the leotard world for gymnastics was thrown at me. She is insistent that she needs GYMNASTICS leotards, but I have had a hard time finding cute toddler gymnastics leotards. I have searched the internet hight and low and found some of the best options available and rounded them all up in one place. Be sure to check out my toddler dance attire posts linked at the end of this too before you leave, if you're a dance mom too!
This post contains affiliate Links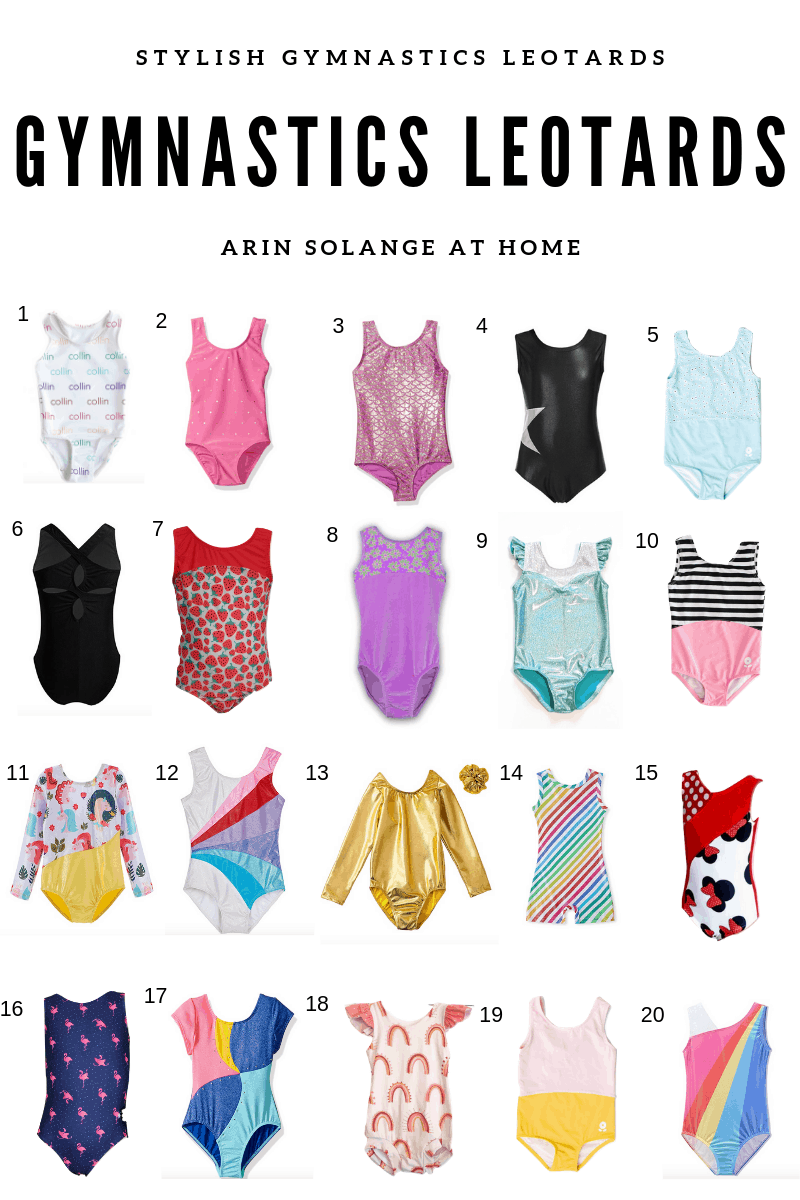 Cute Toddler Gymnastics Leotards
1 | 2 | 3 | 4 | 5 | 6 | 7 | 8 | 9 | 10 | 11 | 12 | 13 | 14 | 15 | 16 | 17 | 18 | 19 | 20
So like I said in the opening of this post – these were not easy to find. And I don't really think that they are all PERFECTION by any means – but of the sparkly, neon, rhinestoned options on the market these were pretty cute!! Make sure you click on the links and read the descriptions because many of them come in other colors or prints!
Hopefully this helps you find some fun, unique, and cute toddler gymnastics leotards that both you and your daughter will love, and like I mentioned in the first paragraph – if you are a dance mom too, be sure to check out the posts below!