Avé just started gymnastics and toddler gymnastics leotards world was thrown at me. She is insistent that she needs GYMNASTICS leotards, but I have had a hard time finding cute ones.
I have searched the internet hight and low and found some of the best options available and rounded them all up in one place. Be sure to check out my toddler dance attire posts linked at the end of this too before you leave, if you're a dance mom too!
This post contains affiliate Links
Toddler Gymnastic Leotards
Like I said – I have a 4 – almost 5 year old daughter and she is now fully enjoying the world of gymnastics. 25 years ago when I was doing gymnastics I am pretty sure I had a crop top and biker shorts (hello to things back in style).
But now there are amazing options for leotards on the market. She is clearly not training for the Olympics and I don't worry as much about them staying in place and such as I will when she is a bit older.
For now my mission was to find cute – unique options that she could wear weekly and be comfortable in. I love that some of these are darling paired with leggings and a sweater or jean jacket incase we have errands to do before or after her class.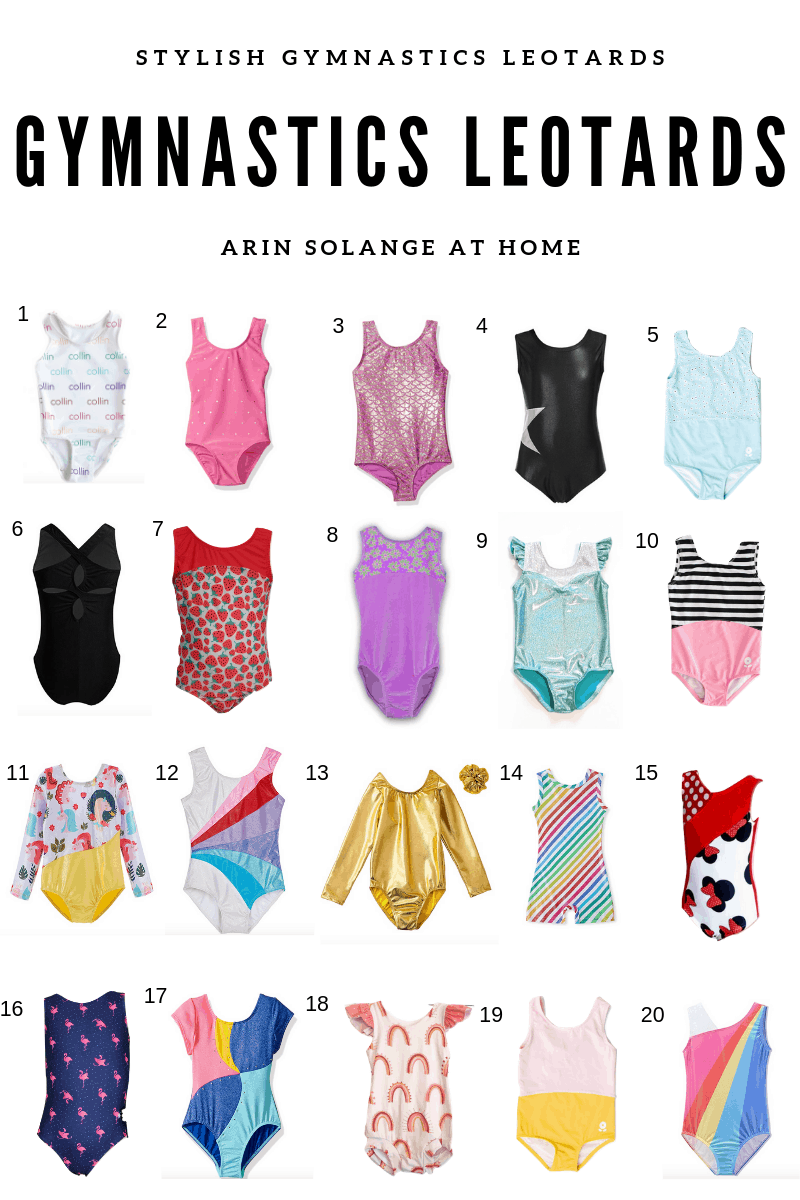 Cute Toddler Gymnastics Leotards
1 | 2 | 3 | 4 | 5 | 6 | 7 | 8 | 9 | 10 | 11 | 12 | 13 | 14 | 15 | 16 | 17 | 18 | 19 | 20
So like I said in the opening of this post – these were not easy to find. And I don't really think that they are all PERFECTION by any means – but of the sparkly, neon, rhinestoned options on the market these were pretty cute!!
Make sure you click on the links and read the descriptions because many of them come in other colors or prints!
Hopefully this helps you find some fun, unique, and cute toddler gymnastics leotards that both you and your daughter will love, and like I mentioned in the first paragraph – if you are a dance mom too, be sure to check out the posts below!
Other Posts You'll Love
Amazon Clothes for Toddler Girls