If you're like me with independent kiddos, you probably have way too many step stools around your house. My favorite are the Bekvam stools from IKEA because I like how tall they are. I decided it was time to put one in Avé's room, but wanted to add a bit of something to it, so with a few spare minutes this IKEA step stool hack was born!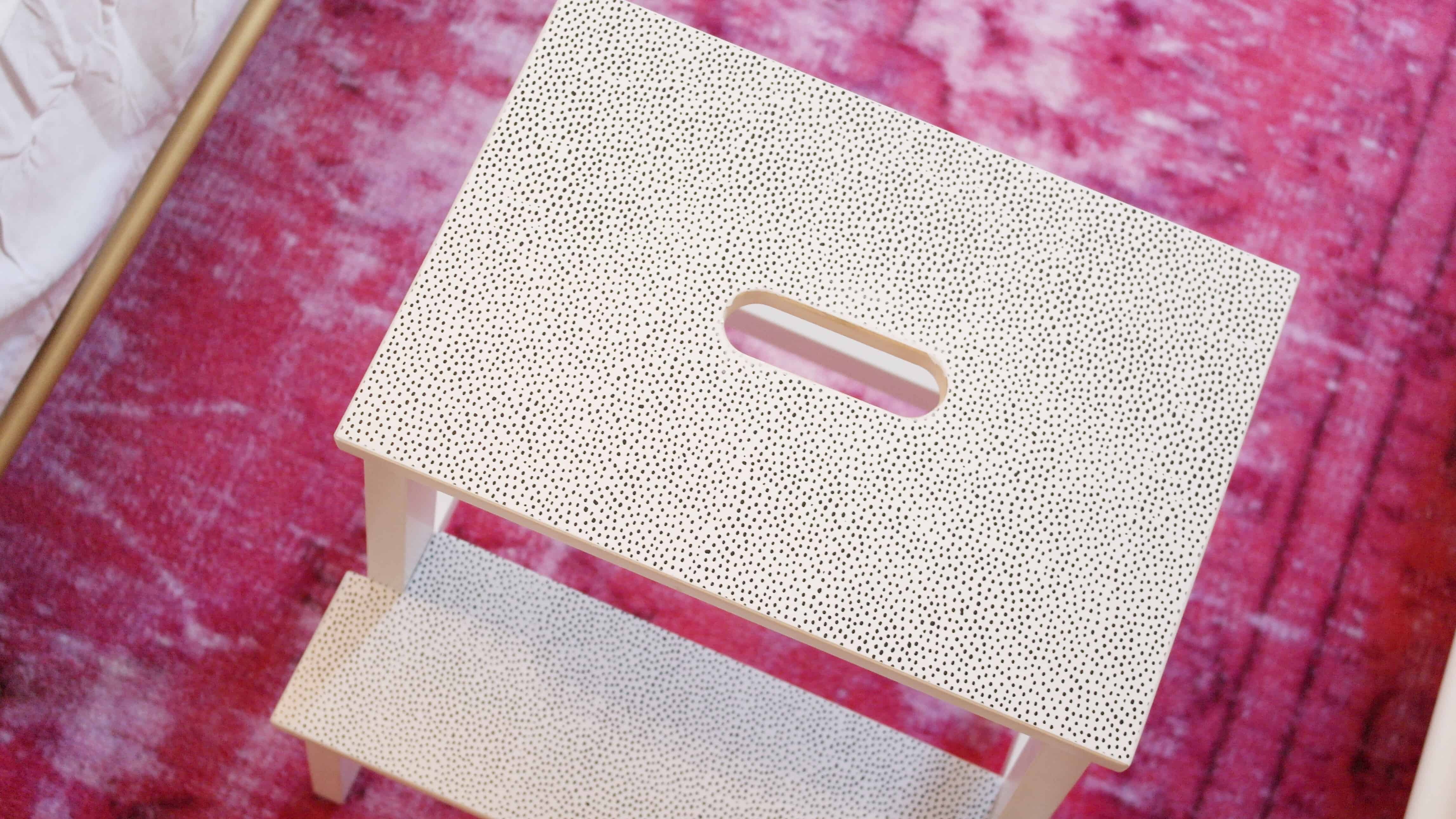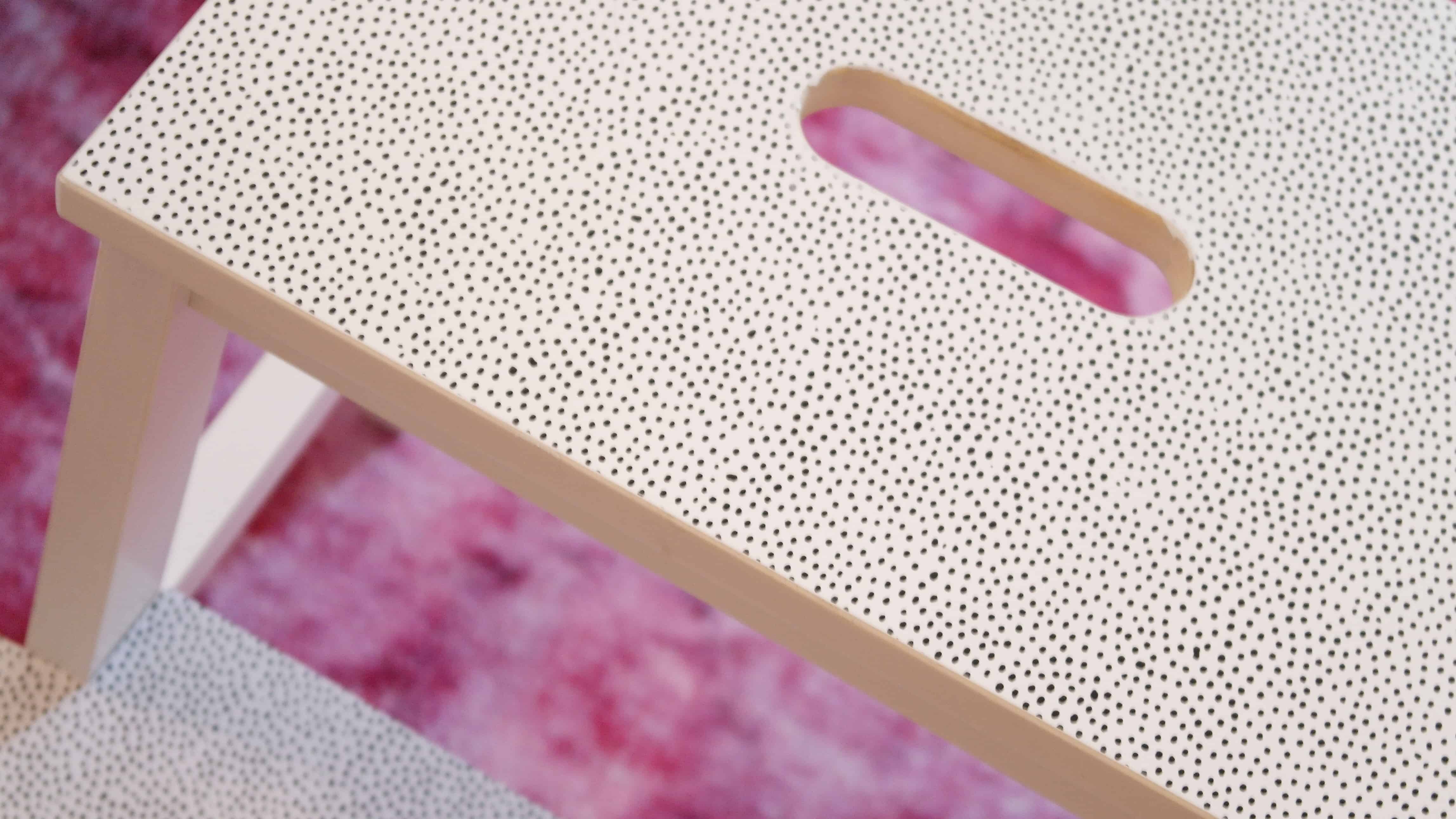 IKEA Step Stool Hack Supplies:
Sand paper or Sanding Block (the block makes it much easier)
Roll of Patterned Self-Adhesive Vinyl (I used this one)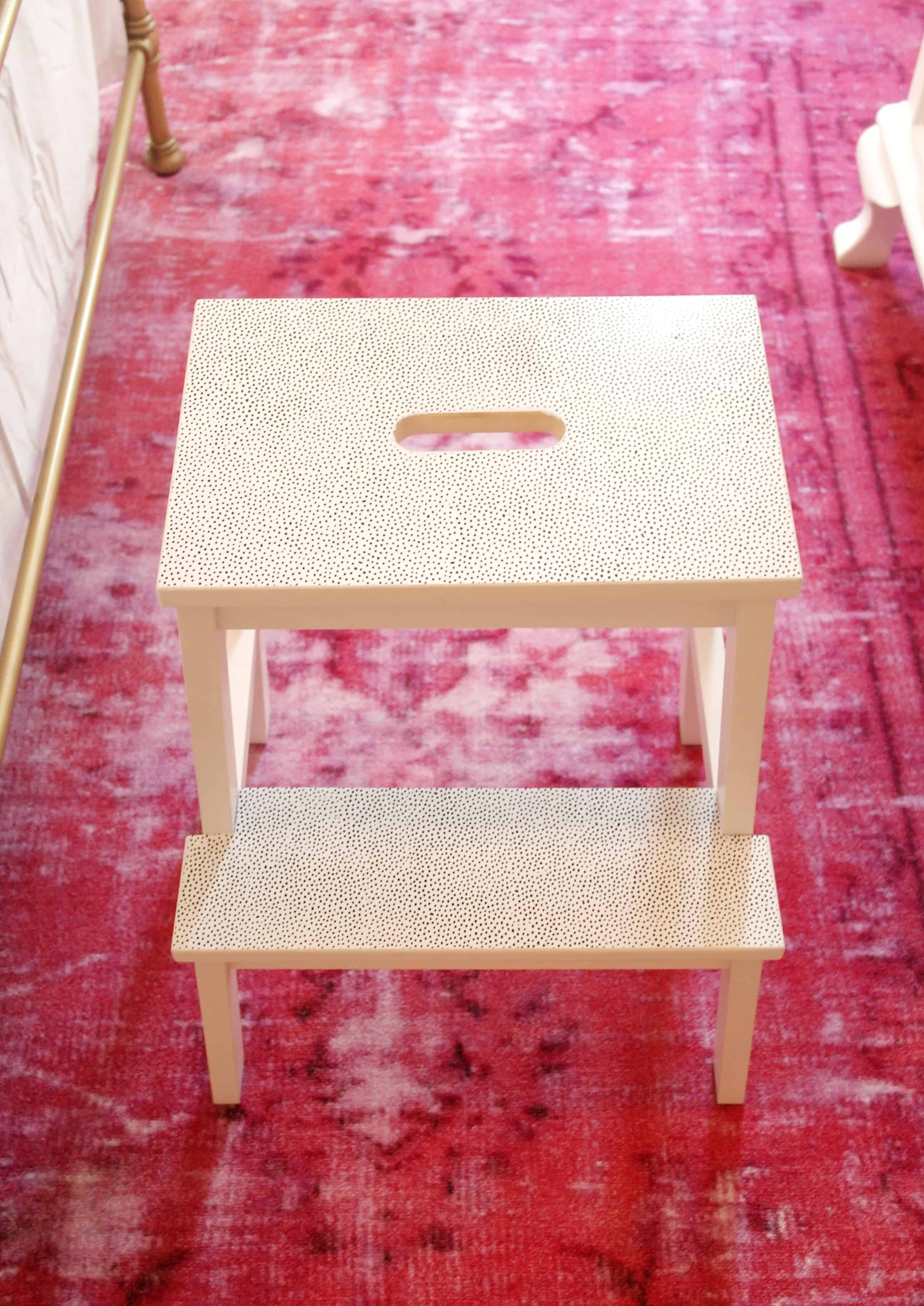 Steps:
For the top just slowly apply a sheet of Vinyl so that it is smooth and doesn't have any bubbles. Leave overhang over all sides, and cover the hole in the center if you're doing the IKEA stool
Take your sanding block or paper around the edges. The Vinyl will wear down and then sort of cut off in a straight line.
Cut a slit through the center, and use your sanding block to carefully sand down the edges of the cutout. It will take a minute or two to get the corners but the block still makes it go smoothly.
For the bottom you will do the exact same thing, but before laying your piece down you will want to cut a notch out of the two back corners. Leave the same overhang and sand down the edges.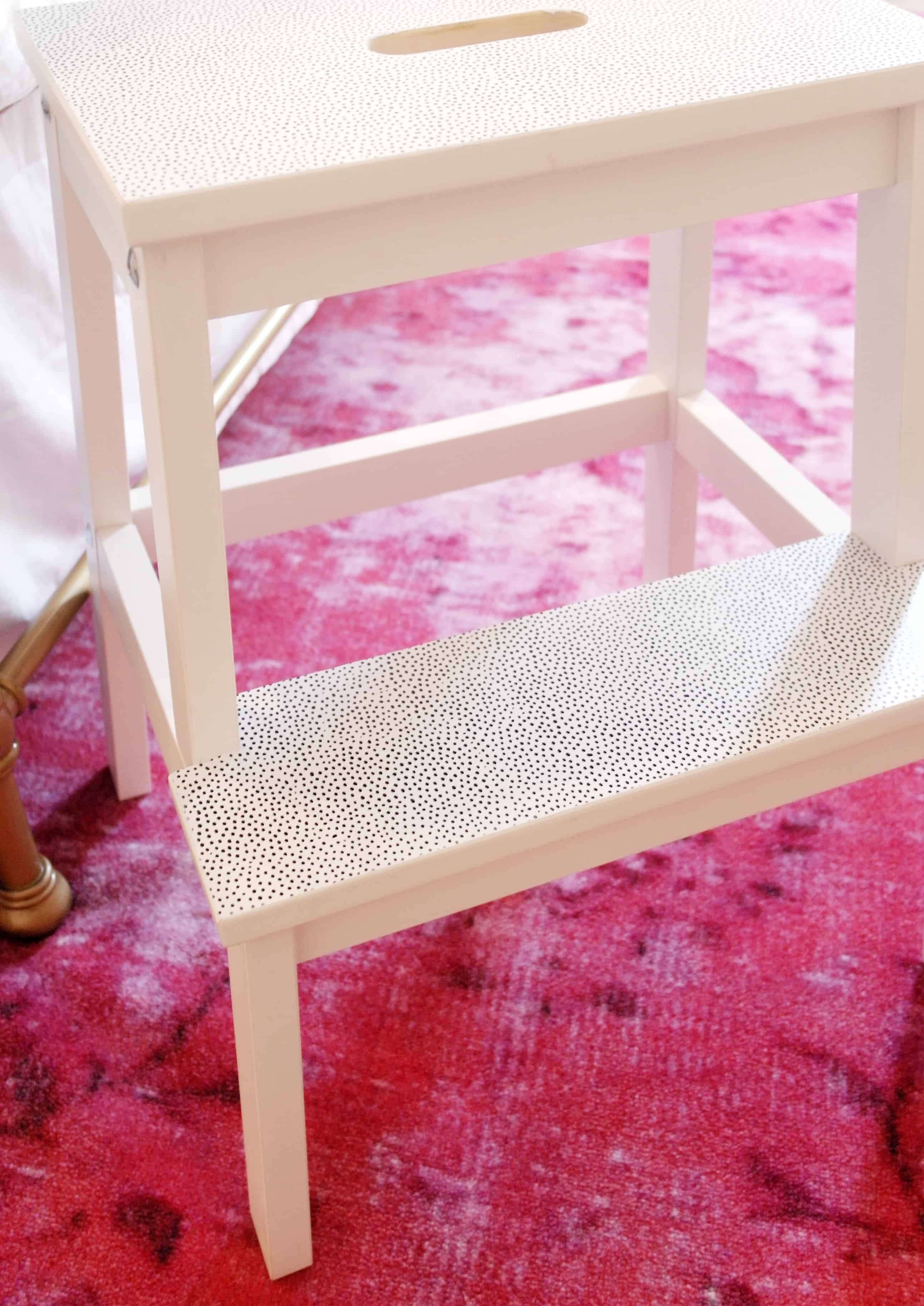 This total took me about 10 minutes to complete, and the Vinyl that I purchased could do minimum 2 of these stools, so it was not an expensive project. I would love to see your finished product if you give this a go!
For more of my Ikea hacks Check out this wall mounted easel and these Ikea hack built ins!
PIN ME FOR LATER