The day has come guys – and I am sooo excited. You all know I was excited to add some gorgeous Jonathan Louis furniture to our family room in this house after how much we LOVED our set in our last home. Well today is the day to talk abut how I created this cozy, vibrant family room with Jonathan Louis furniture, as well as all the details on ordering your own pieces.
This post was sponsored by Jonathan Louis Furniture – all opinions are my own. Thank you so much for supporting the brands that support my blog.
Jonathan Louis Furniture
Before I even get to the rest of the room, I know why you all are here – you want the details on the gorgeous sofas. I don't blame you – I would too.
Like I said above. In our last home when we moved in I purchased Jonathan Louis couches (and the most glorious ottoman ever) for our living room, and when I tell you they were LOVED I am putting it lightly.
I didn't initially select them based on brand. I was simply at a furniture store and found furniture that I thought was gorgeous and comfortable. But by the time I left I also realized it was likely a brand I loved because I selected the ottoman from a different area than the couches – both being pieces that I loved.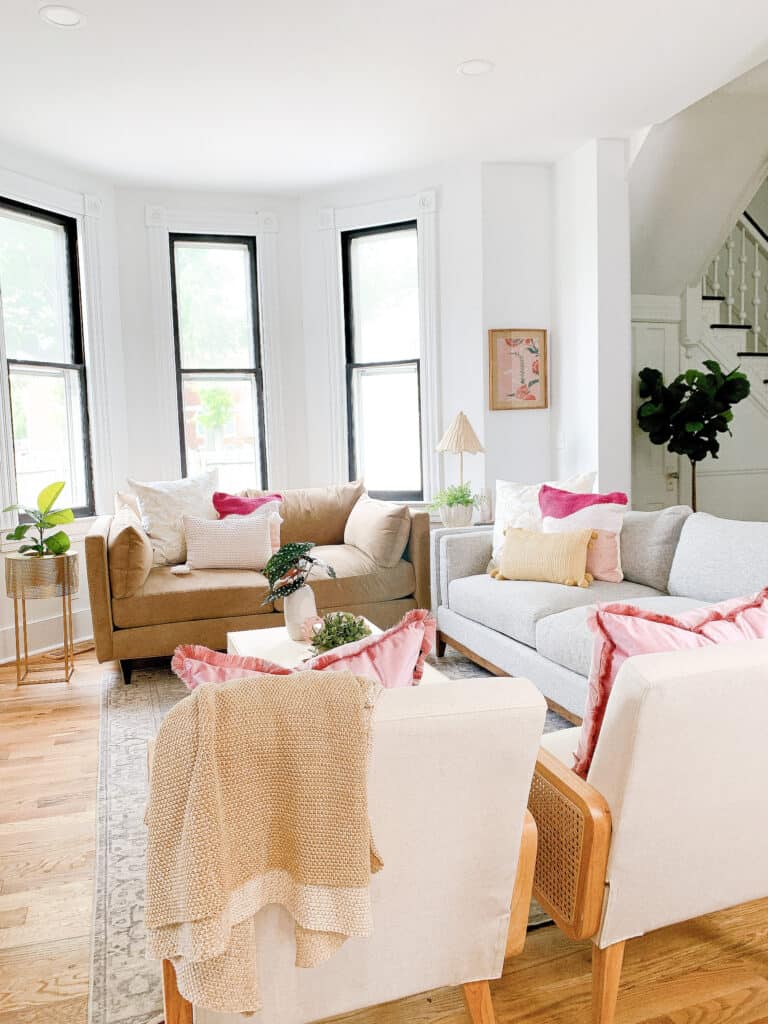 When it came time to move I knew our couches needed to be retired. They fit our HUGE living room in our last house so well, but this house had a very different layout and look and they wouldn't work in the space.
It was a bit bittersweet, because it gave me the opportunity to try out some other gorgeous pieces from Jonathan Louis and I can't wait to tell you how I made my selections, as well as how you can order your own.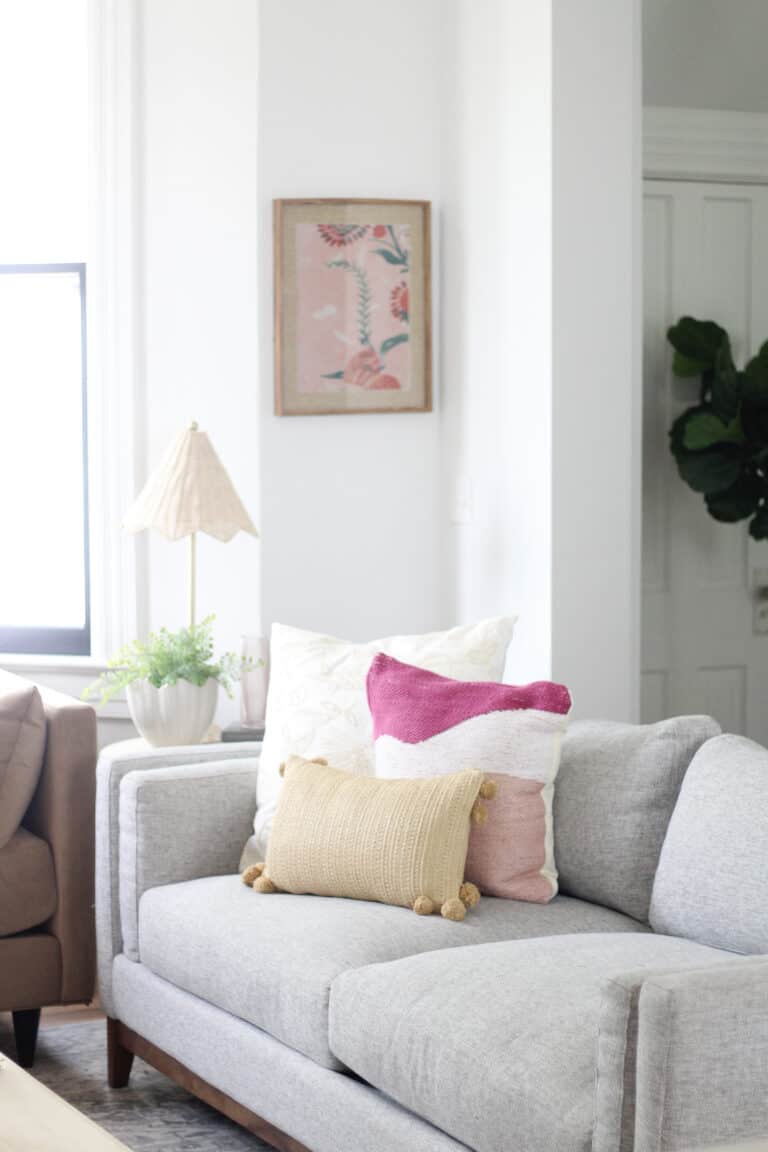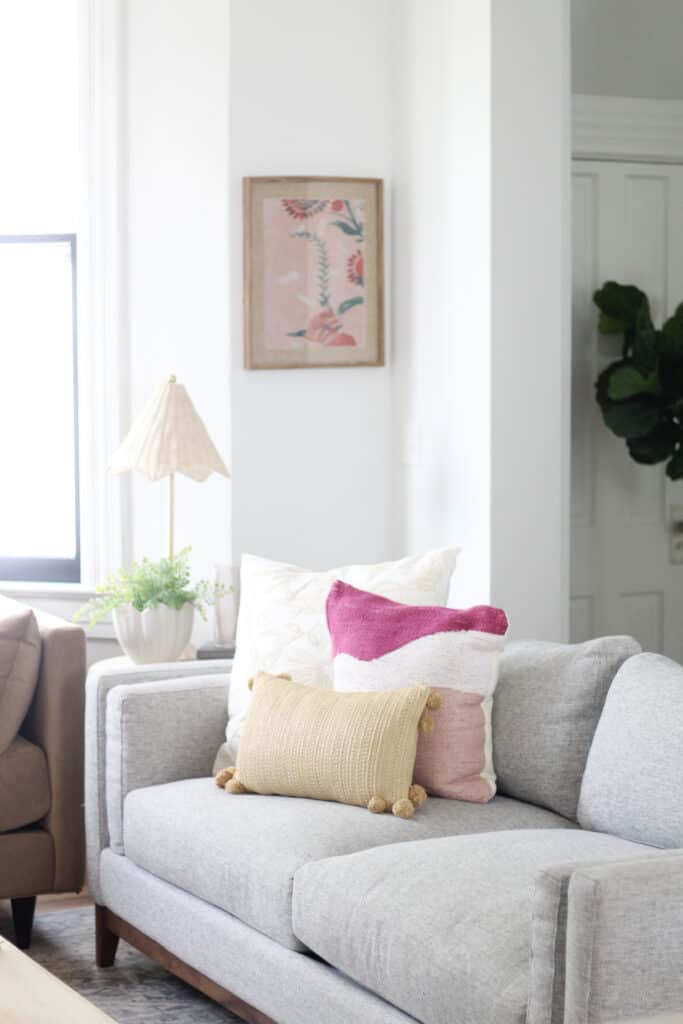 Selecting and Designing my Pieces
When I was deciding on our family room pieces in this house I knew I wanted a bit of a mix and match look this time. I wanted to use as much of the space as possible, but still have things look polished and not over furnished.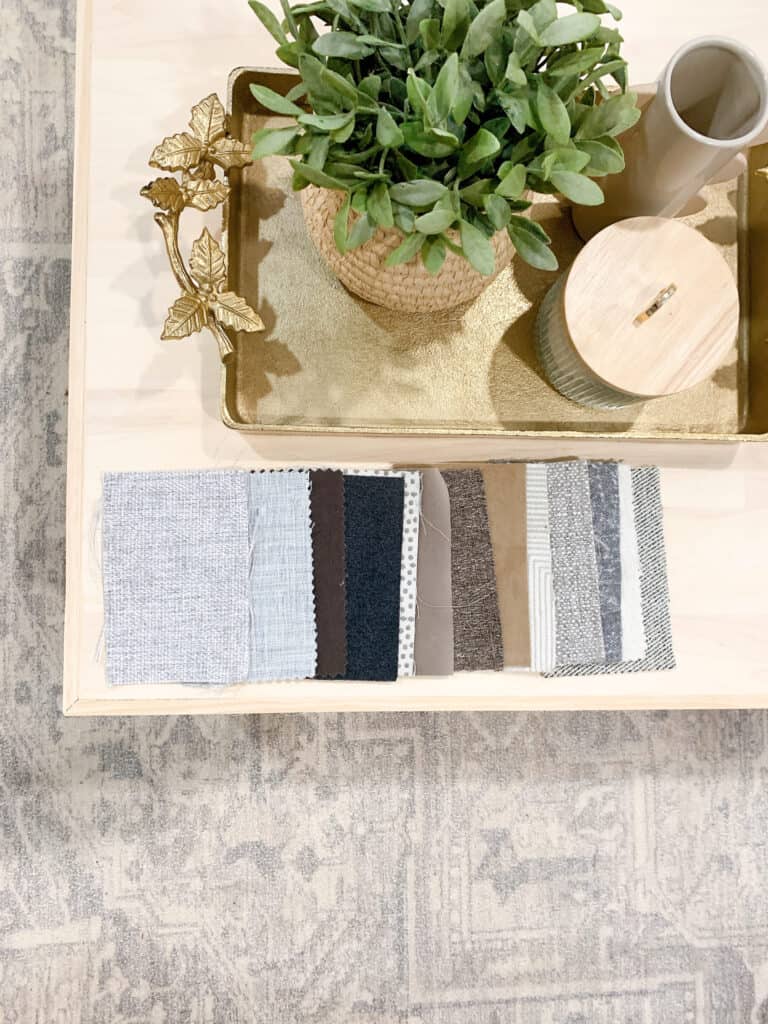 Kelsey Estate Sofa
I ended up going with the Kelsey Estate Sofa in Tech Pebble. This is the most gorgeous shade of grey that is a bit more of a course weave that I loved. I really wanted to play with texture, and it seamed as tho it would hold up to my kids well (and I was right).
The Kelsey Sofa is 40" x 89 so we knew this was going to be our larger piece in the room. What drew me to this sofa was the deep comfy seating that was grounded by a rich walnut base. It was such a fun way to marry a more comfortable look with a polished space as well.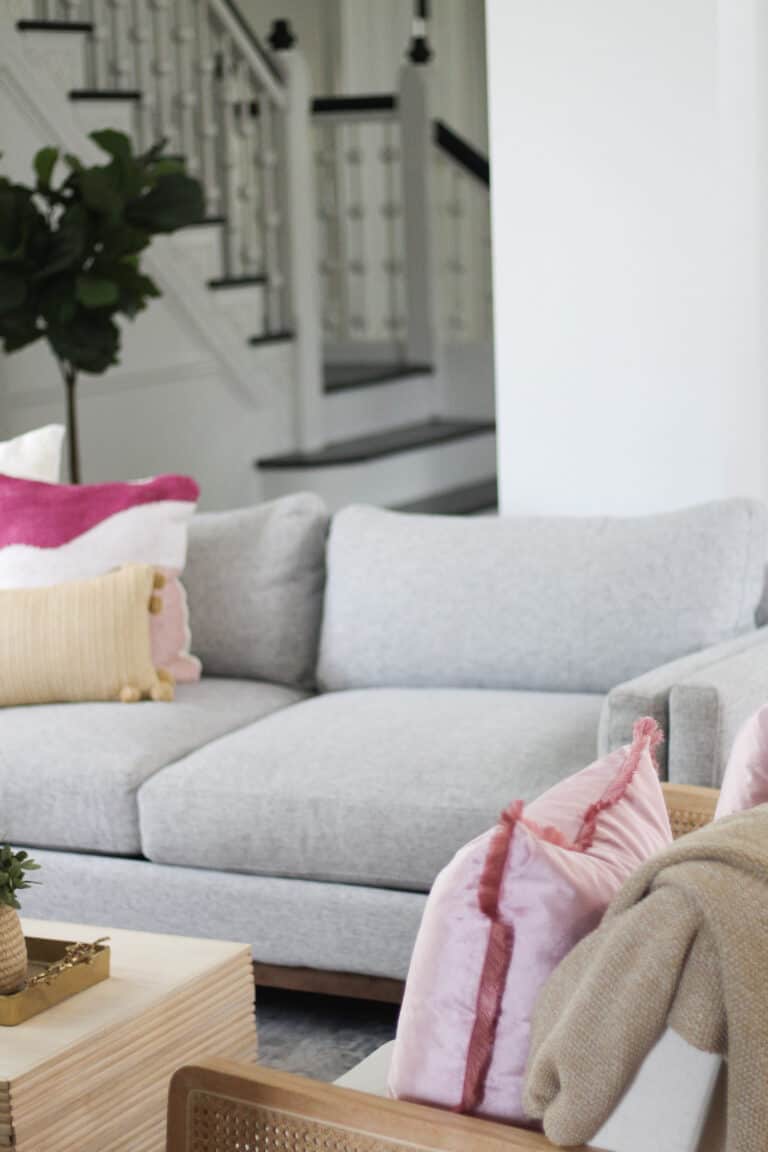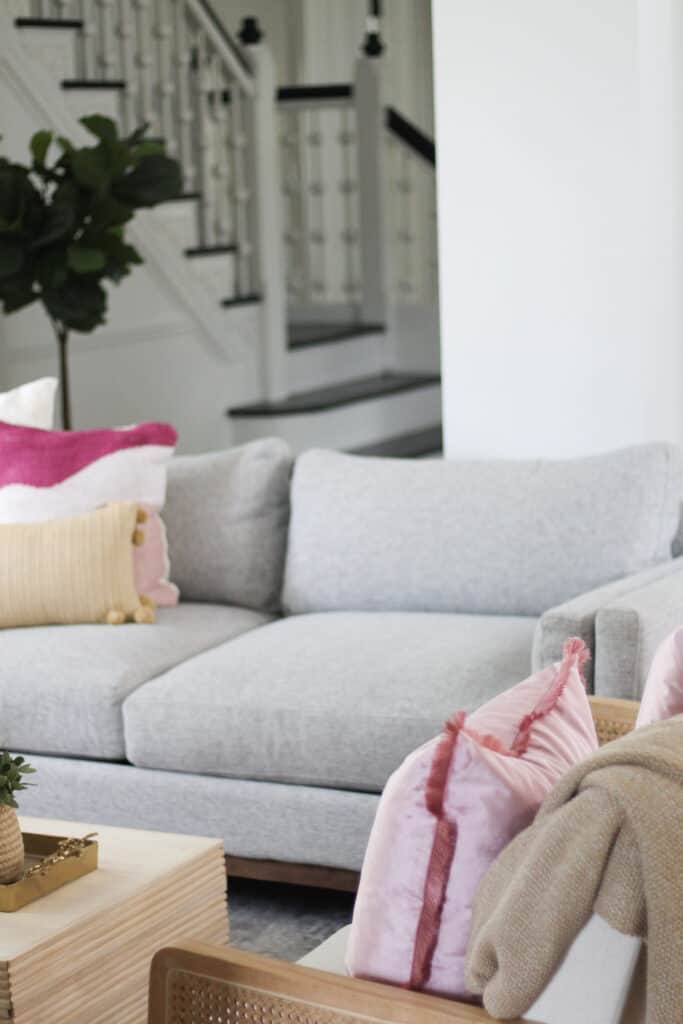 The cushions are comfy and oversized, but the arms are very straight and sleek which I again loved in terms of design. It has subtle mid-century modern notes (which you all know I love) but can be very transitional as well.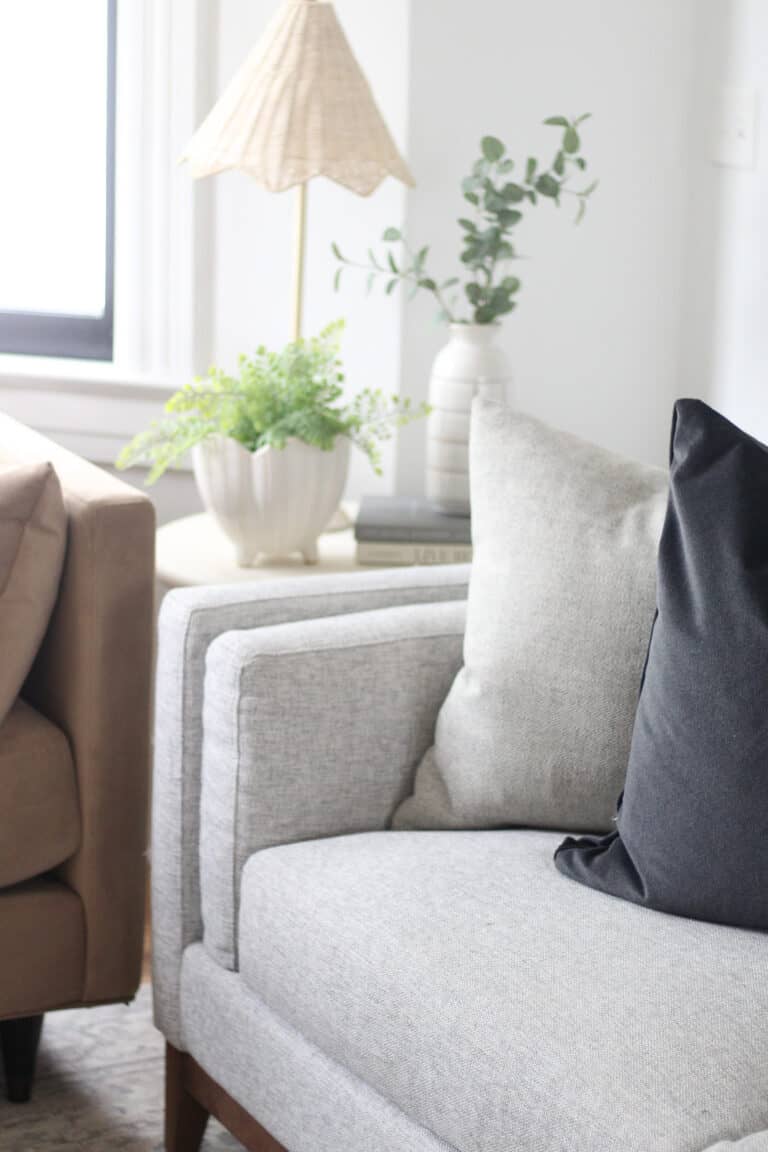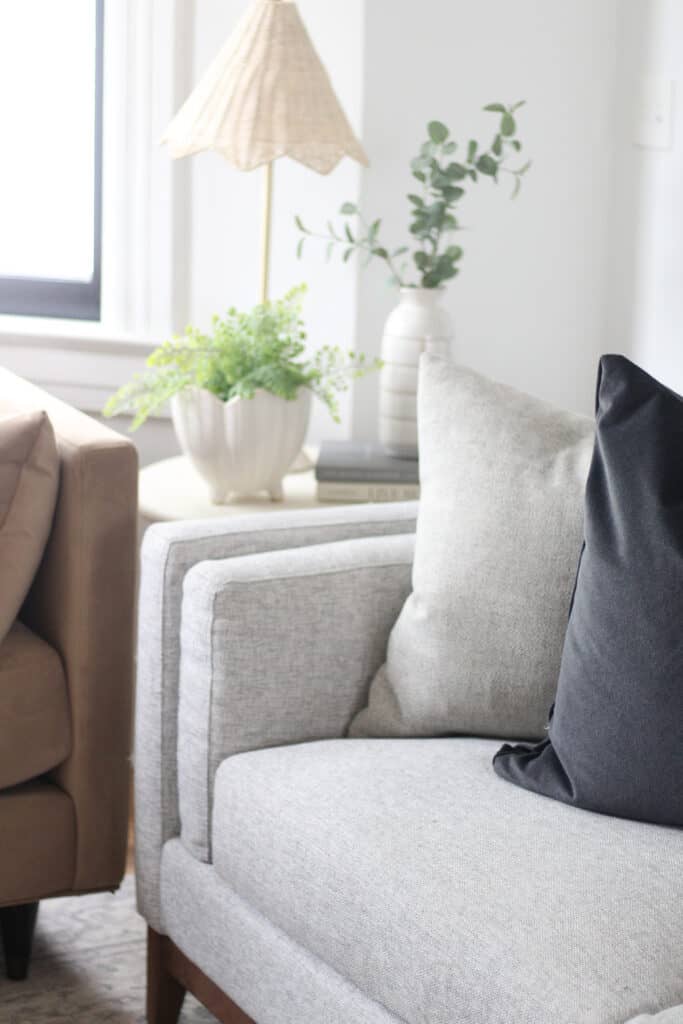 If you are looking at doing the Kelsey Estate Sofa below are some things to keep in mind:
It includes Pluma Plush pillows that you can customize in any fabric.
There are multiple configurations to pick from including a sectional, estate sofa (pictured in this post) space-saving condo sofa, chaise option, chair and ottoman.
Pia Condo Sofa
And for the other sofa seen in my photos I ended up going with the Pia condo sofa in Bella Coffee. I was DEAD SET on tying in a brownish/tanish velvet sofa and boy oh boy is it GOOD.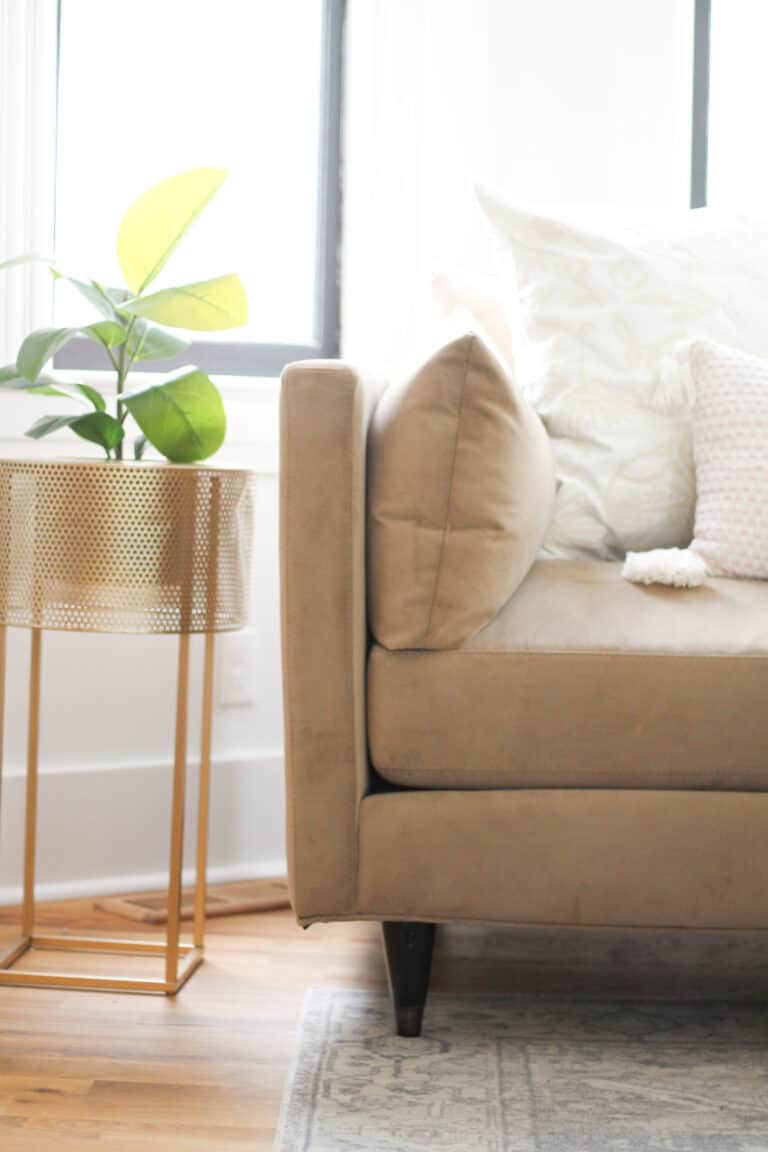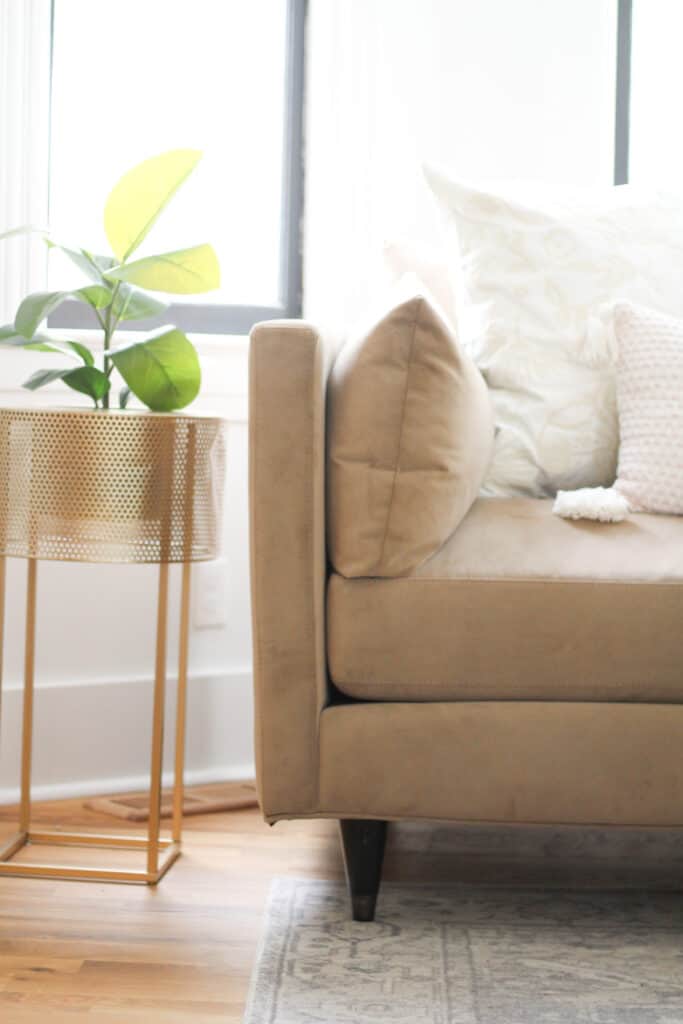 The location of the Pia sofa was a bit trickier. I knew I needed something not too long but also could go deeper than normal because it sits in a bay window. The Pia condo sofa is 45" x 71" which fit PERFECTLY in our space.
The Pia condo sofa has deep comfy seating similar to the Kelsey, with a clean and sophisticated body. Below are a few other things about the Pia collection if you are considering it.
Includes customizable Pluma plush Pillows
Brass capped cone legs
There are multiple configurations available including a sectional, estate sofa, space-saving condo sofa, chaise option, chair and ottoman.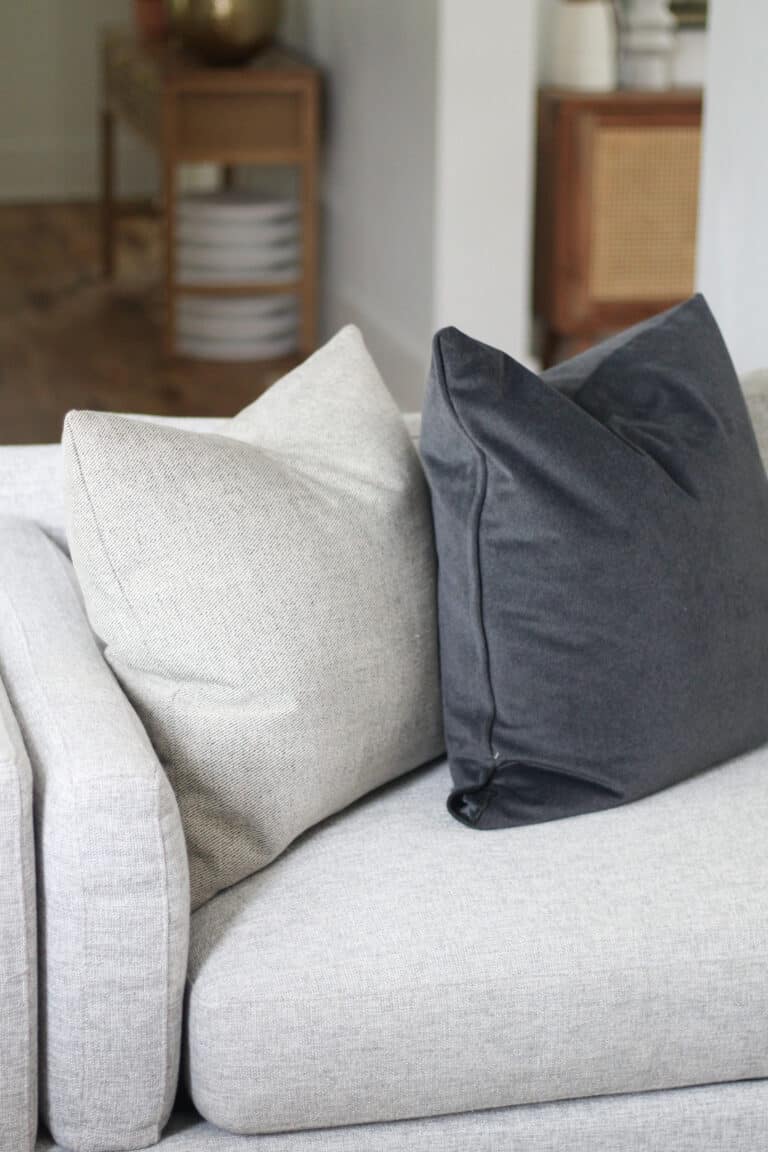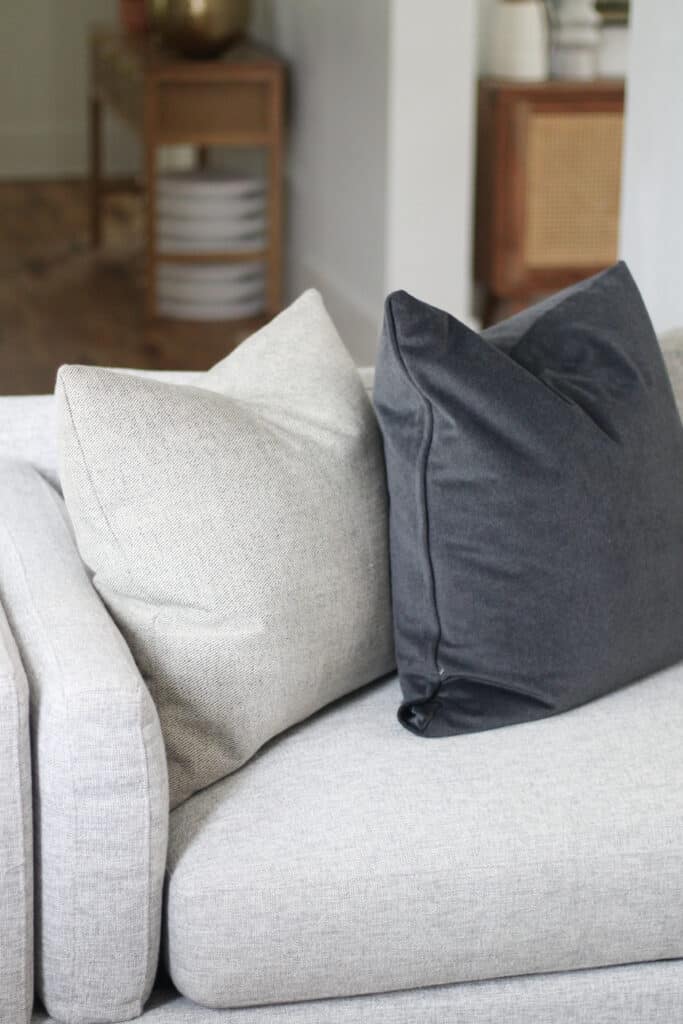 Finding a Retailer Near You
Like I stated – this is our second set of furniture from Jonathan Louis, and the first set I bought in store at a local retailer. If you are local to St. Louis shoot me an email and I can direct you to a retailers, but if not you can search for local retailers here.
Your retailer should have fabric swatches as well to find just what you're looking for!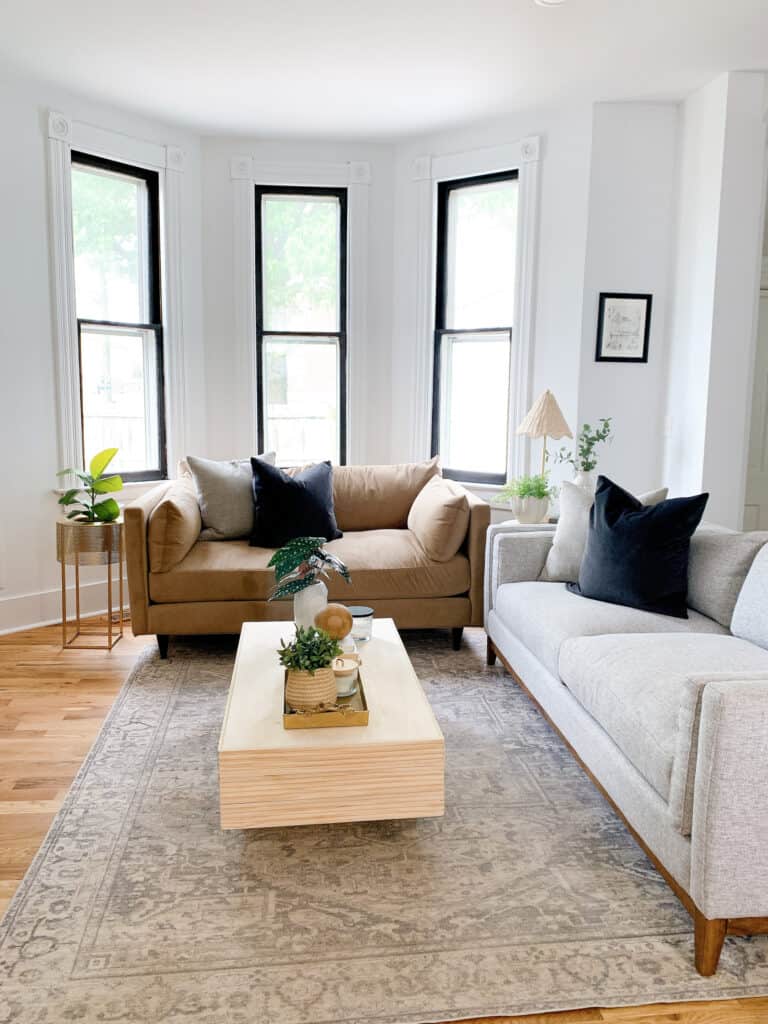 Mixing and Matching Furniture Pieces with Jonathan Louis
When mixing and matching sofas you want to play by a few rules. Make sure there are enough things that are similar but also enough that are different. You don't want people to look at the two pieces and wonder if they sent you the wrong one – so you want the differences to be obvious enough in that manner.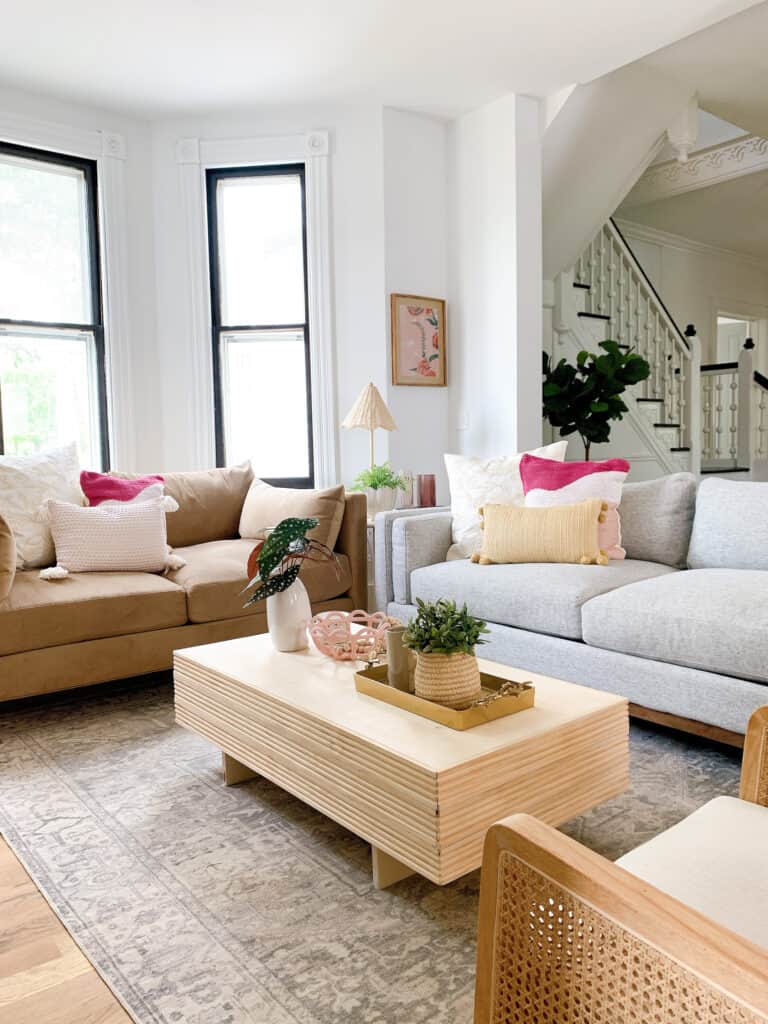 On the other side – find some things that coordinate. Maybe It is straight lines. General sizes. The style of the cushions and so on. Below were the considerations I made that helped me decide on the two.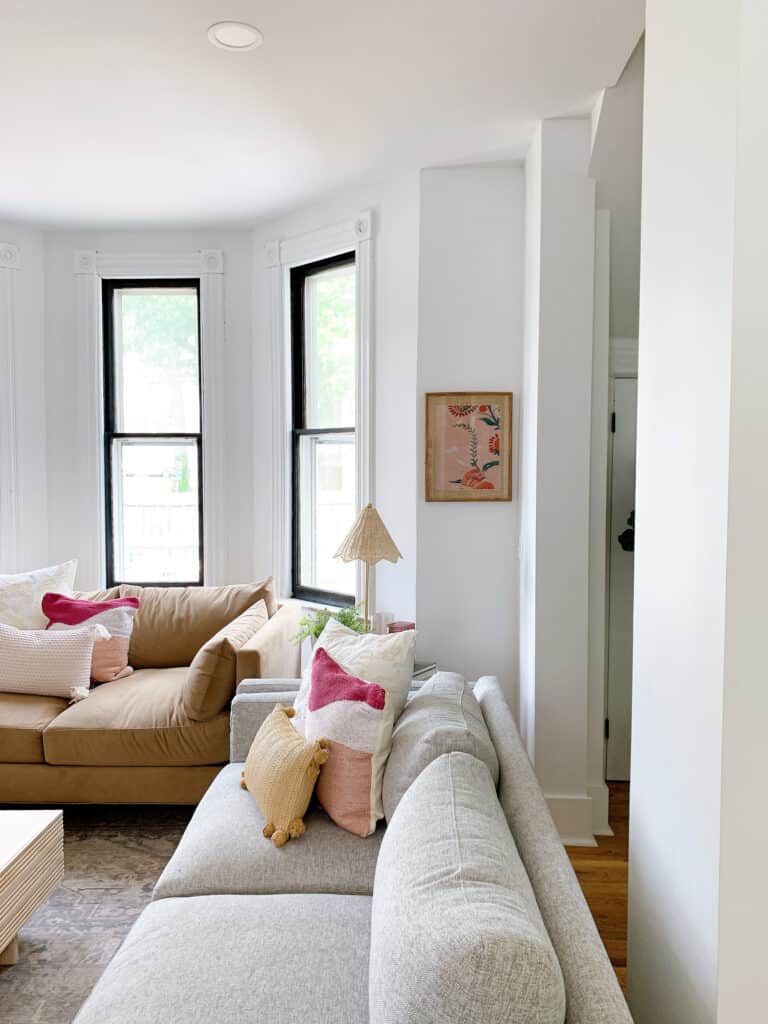 I am leaving color off – because I knew when I was setting out to do this room that I wanted a grey and a coffee color and with Jonathan Louis I knew I could likely make that happen no matter what choices I made.
Similarity – the Straight lines of the arms and back. Both had a squared off edge and similar straight up and down look.
Similarity – Both have 2 cushions for the back and two for the seat.
Difference – The legs and base were different in both.
Similarity – both had a bit of an over stuffed and comfortable look that was not sloppy due to the body.
Difference – Fabric – Although I knew colors were going to be different I specifically went with different fabric choices. For one it feels more velvety and the other is a more tech fabric.
Similarity – Height. This was big for me. I wanted the sofas to sit at a similar height for coffee table and ottoman purposes. I knew this would give them a similar 'weight' in the room for their sizes.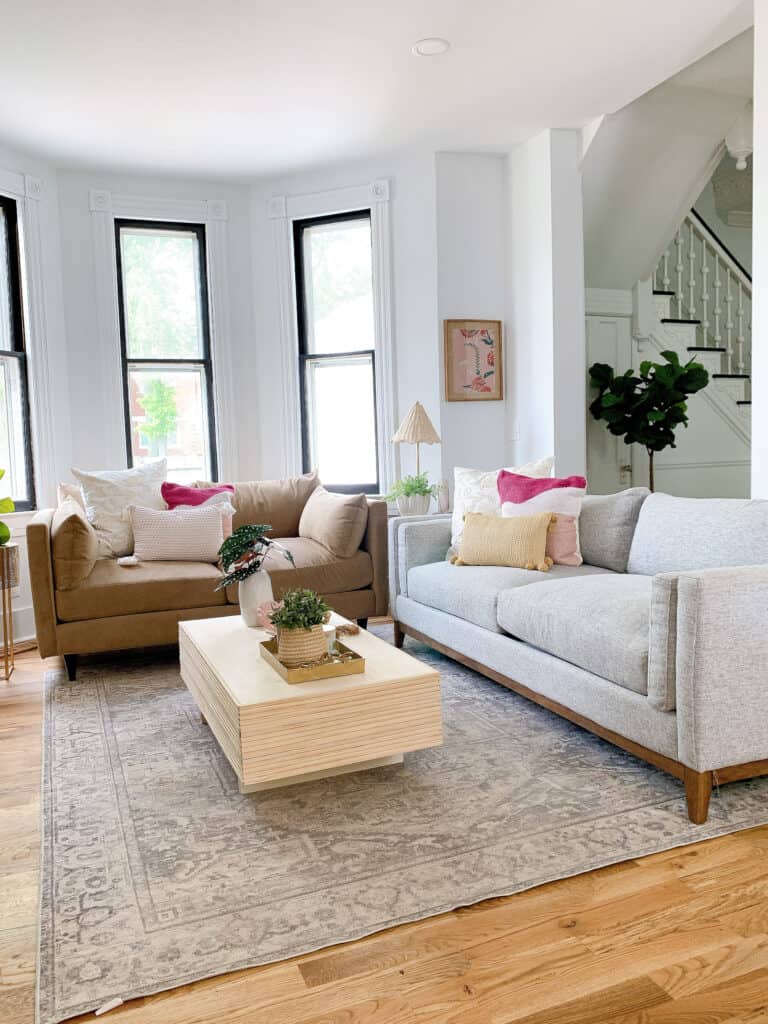 Picking your Fabric with Jonathan Louis
So I have 4 kids. And a dog. And a husband. That means – I won't furnish my house in a way that won't stand up to daily ware and tear. One of the reasons I LOVED our last set of couches from Jonathan Louis was the ease of cleaning.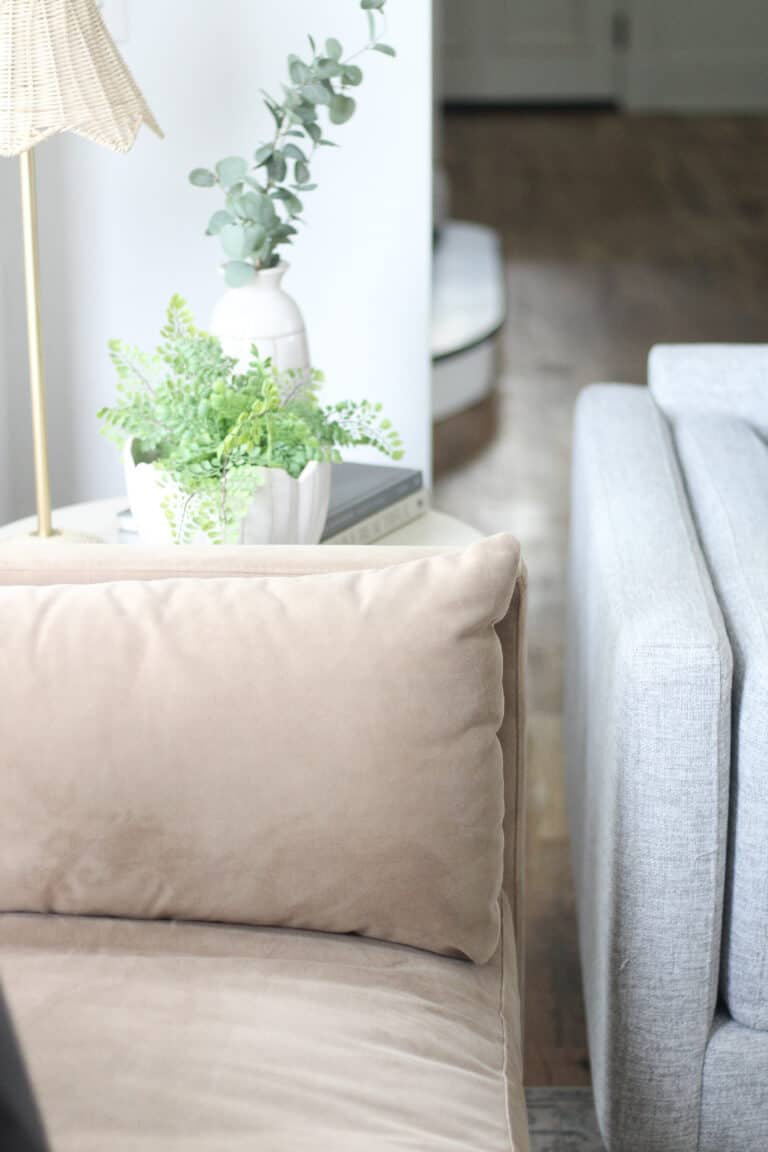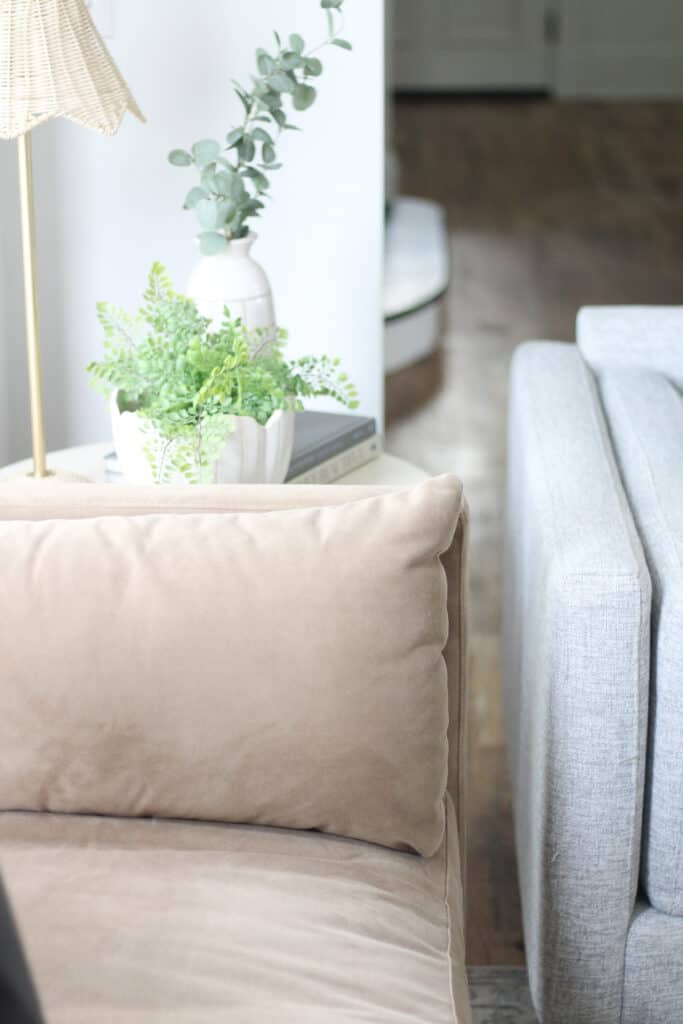 Each fabric before you select it shows how it can be cleaned which is SO HELPFUL in selecting your piece, and honestly – I have found that cleaning every single piece has been so easy.
I was timid and went out on a limb with the Bella coffee and it has been crazy easy to stay clean as well!
Creating a Cozy, Vibrant Family Room with Jonathan Louis
I will be honest – moving in the manner I did this time has made decorating and finding my 'style' a bit different than the past. I have wavered back and forth so many times over what I want my overall look and style to be in the house, and am working hard to stay true to myself.
One thing I love about the sofas I chose is that with each wavering idea they have tied in perfectly. I have been able to see how they will grow with my design choices over time.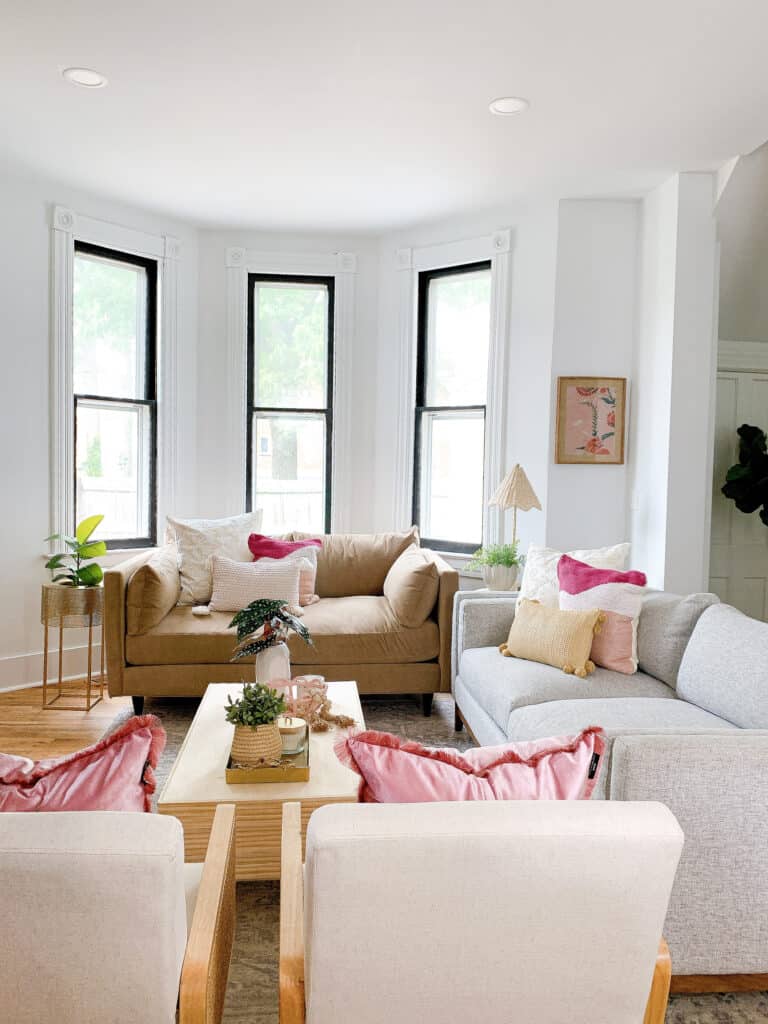 I decided for this space that I wanted it to be cozy – because it is definitly more of a hearth room than a large living room. It is an area we all pile in and watch tv or sit and chat so comfortable was key. That said – it is front stage and also needs to be pretty.
I went with vibrant and modern pops to pair with the oversized sofas. I have moved around pillows constantly for totally different looks and feels which I think has been so fun.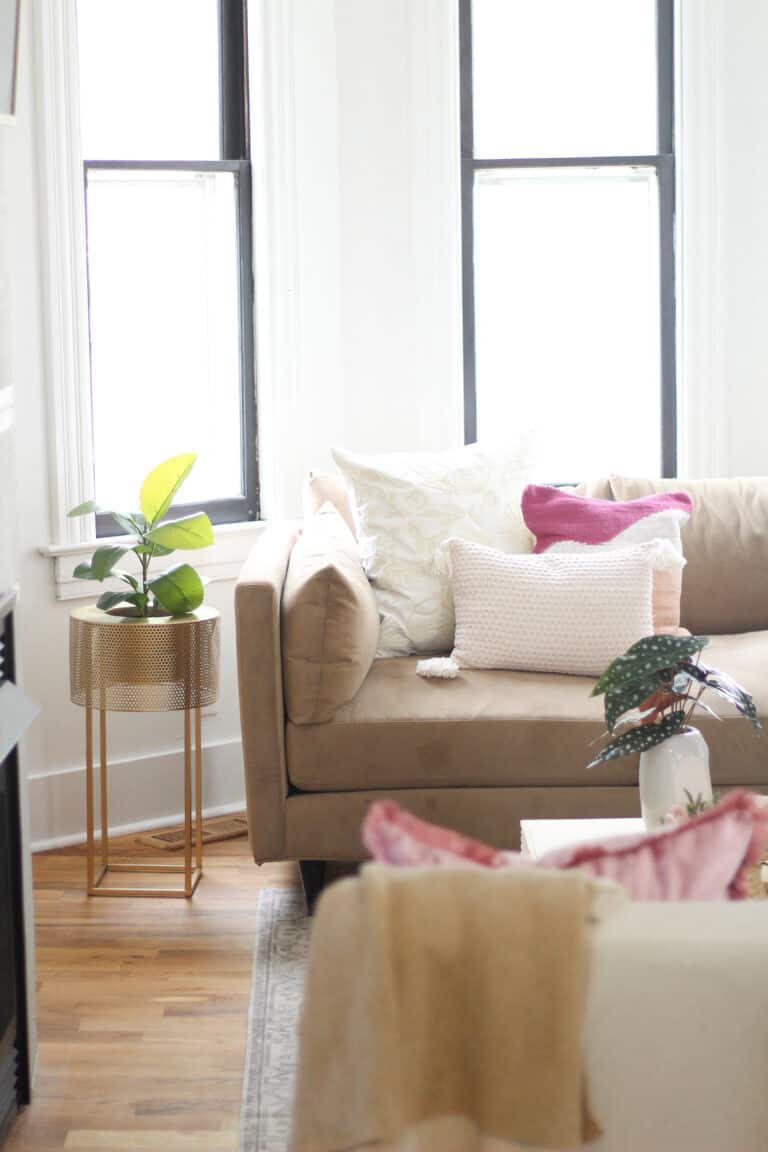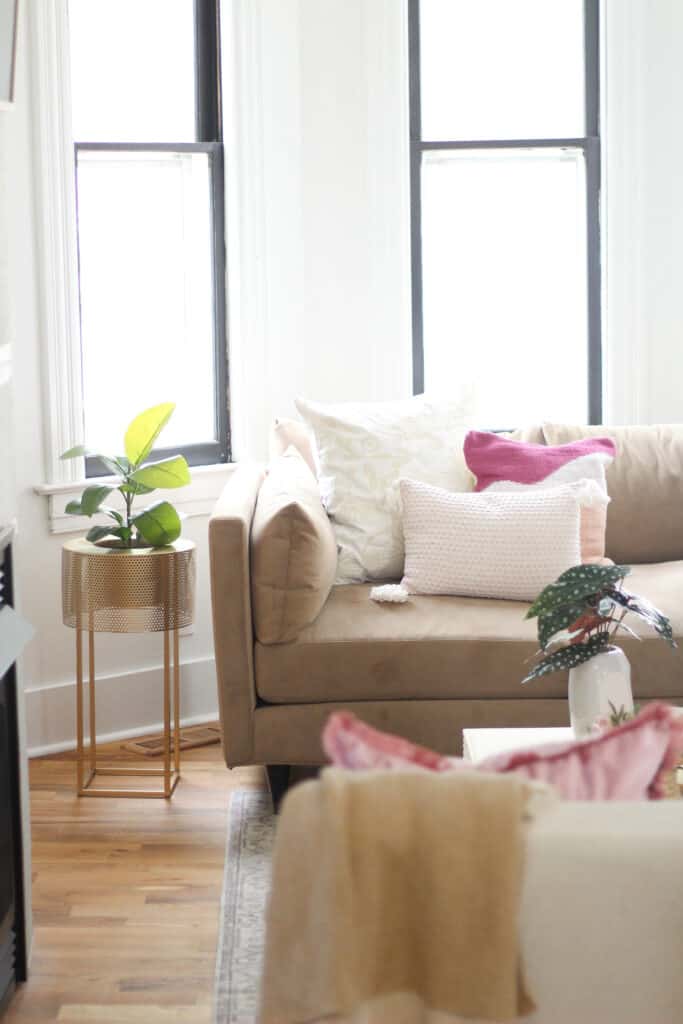 Adding in some bright colors and pink tends to be my thing and the classic yet slightly modern look to the couches I selected worked perfectly with that look
Look below to see how easily these sofas can transition from a natural space to a colorful vibrant space just by changing pillows and a few decor pieces.
To find the decor pieces that are available the links are below:
Pink Bowl | Plant on Coffee Table | White pillows | Plant by couch | wood beads | Rug | Rattan style pillow | Lamp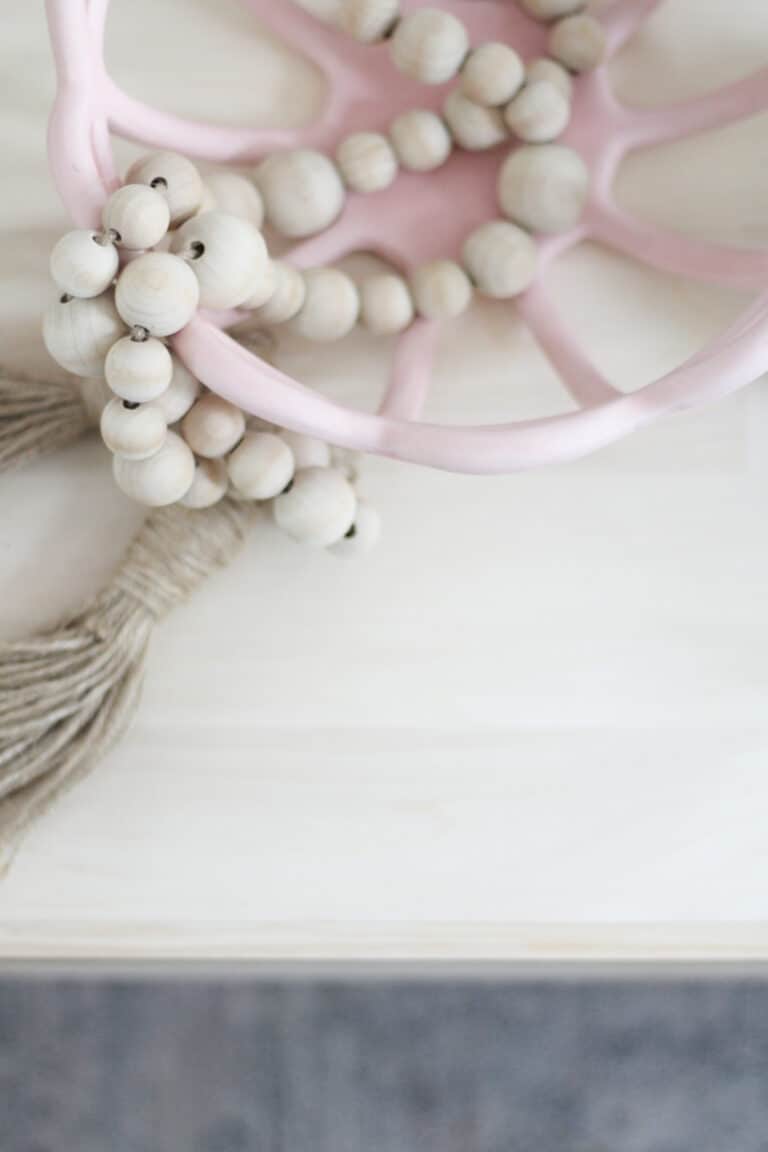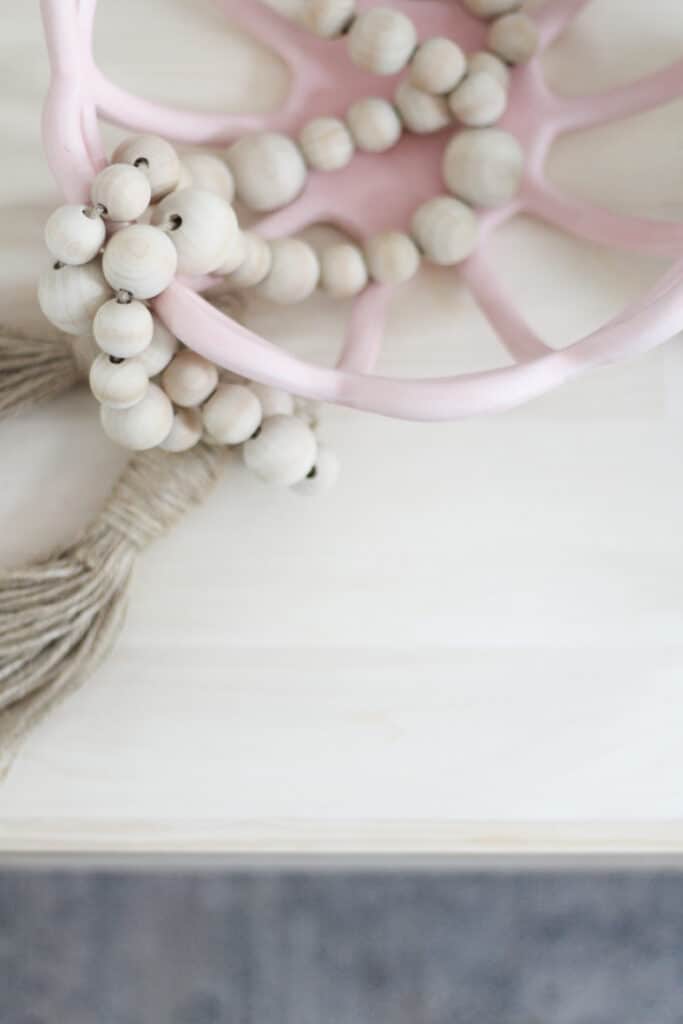 Adding DIY's to Make the Room my Own
I did a DIY coffee table that you can find the post for here that is seriously one of my favorite DIY's in a while. It turned out exactly how I envisioned and was an easy 1 day project.
We also did a DIY side table that was great for us to get the size and height we wanted for the look we wanted in the space. You can check out that DIY here for a quick weekend project.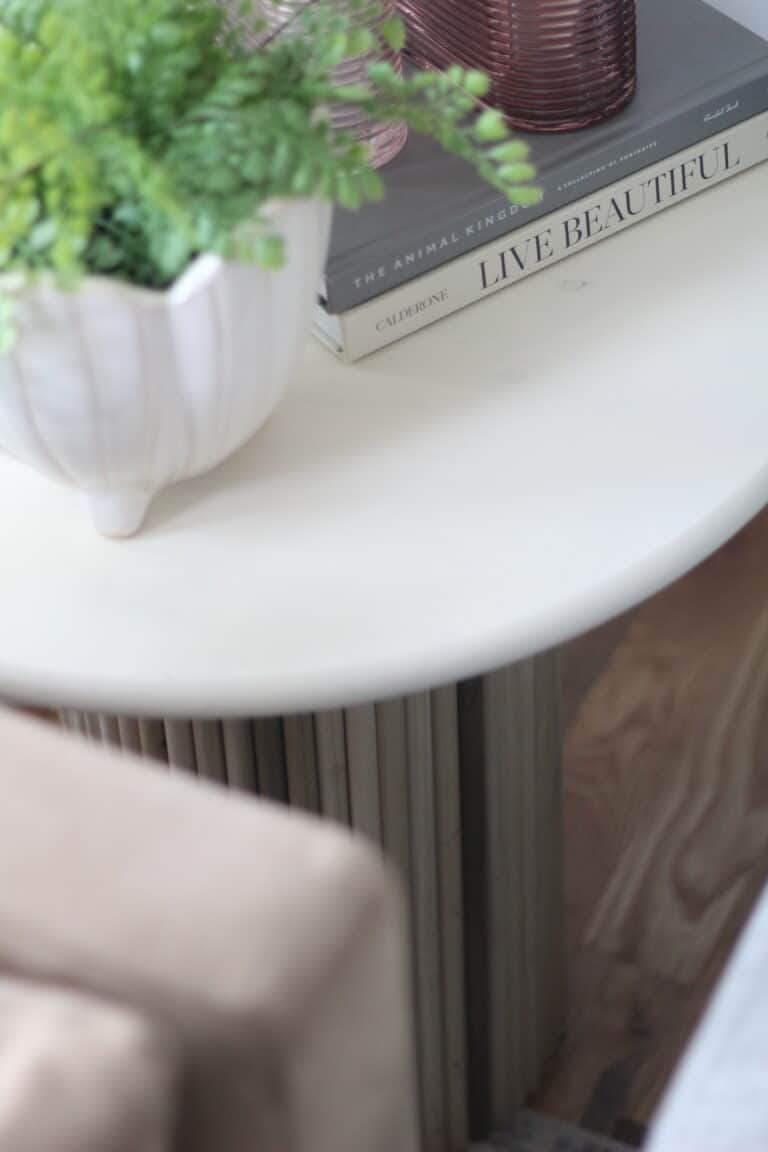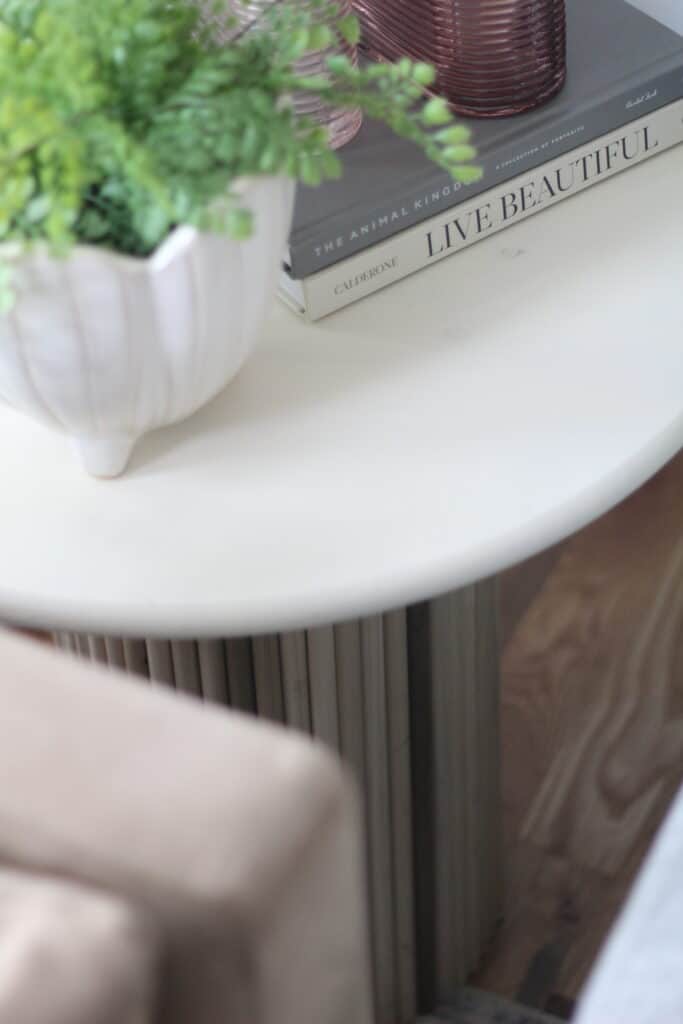 Getting creative to add to your space can finish the look and help you fully enjoy your home. One of the reasons I am so drawn to Jonathan Louis is their wide variety of fabric choices with pieces of furniture because I am all about making your room EXACTLY what you picture.
So sometimes doing a DIY is a good way to do that in other ways.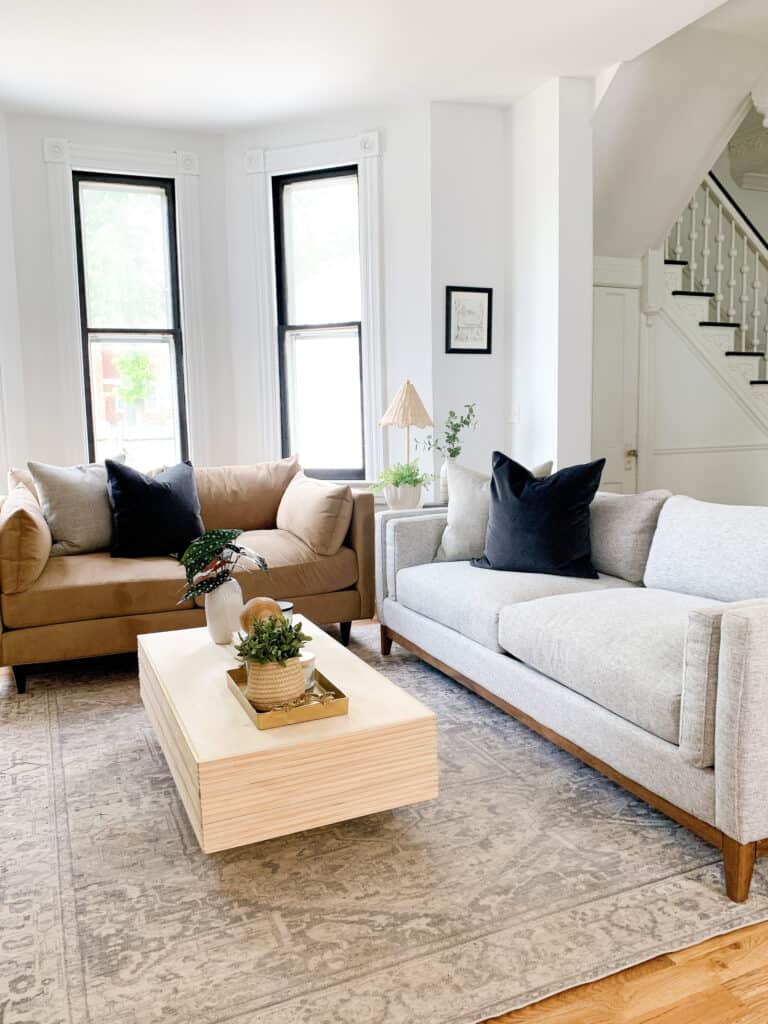 Other Posts You'll Love
In this Pergo flooring review you will see so many pictures of our last living room set from Jonathan Louis in our last house
DIY Ikea Built in Book shelves
Pin the Photo Below for Later
Hopefully this was helpful for you when it comes to selecting your own Jonathan Louis furniture and you feel inspired to make a room you will love. Be sure to follow me on Instagram (@arinsolange) to see these gorgeous pieces as we continue to transform this room and home, and pin this photo below to find the blog post later.