Pink pumpkins are almost always my thing when fall comes along – I mean I am a pink girl through and through. This year I wanted to give you a fun – EASY diy with color block pumpkins – but will also be sharing lots of other pink pumpkin fun!
this post may contain affiliate links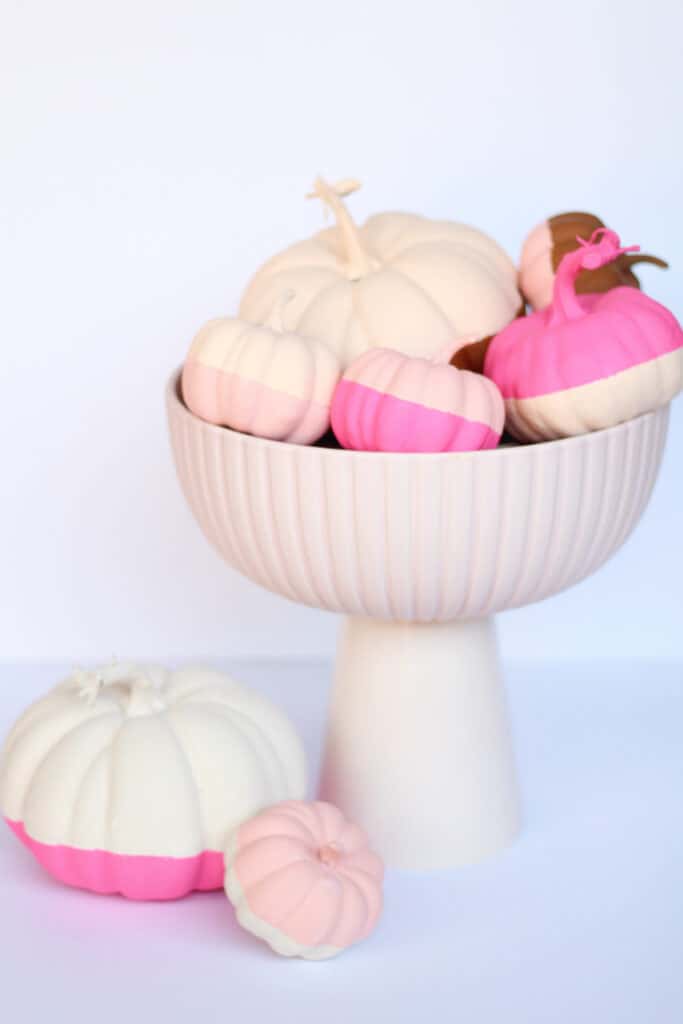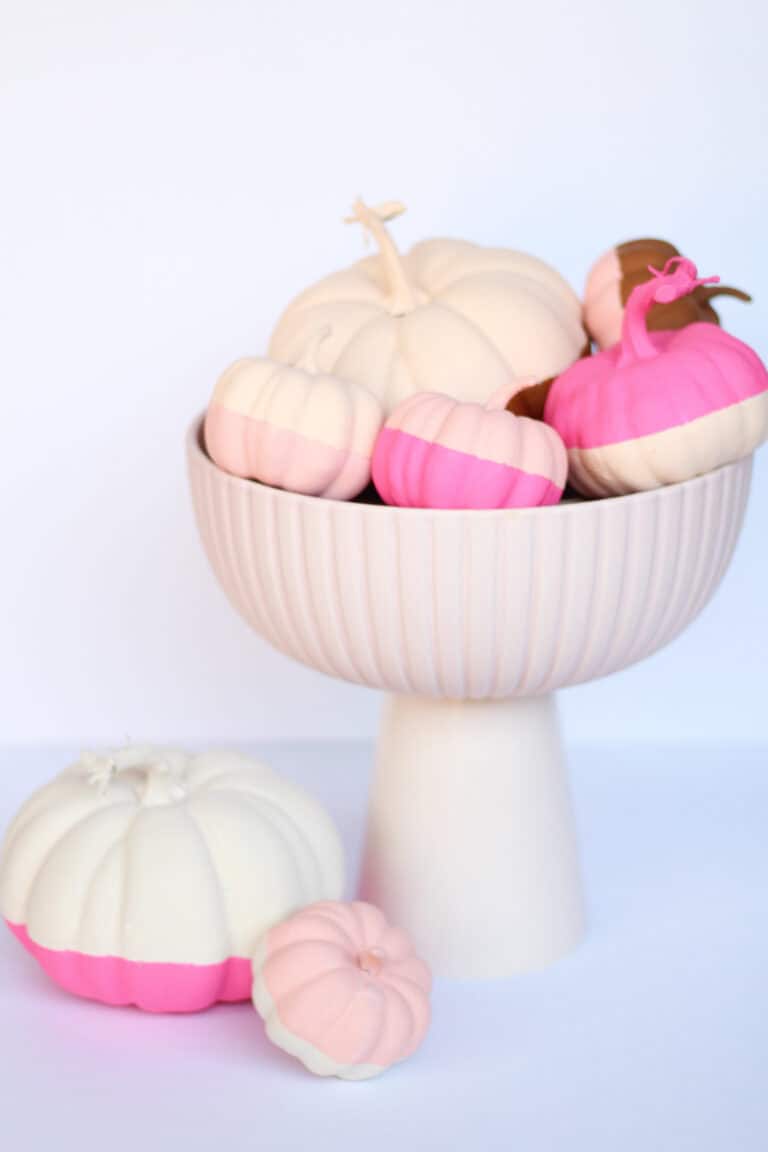 Pink Color Block Pumpkins
When I was figuring out something fun and easy for DIY pumpkins this year I figured who doesn't love a good color block look?
This DIY was beyond easy and so much fun – plus I can use these in a birthday party coming in a few weeks.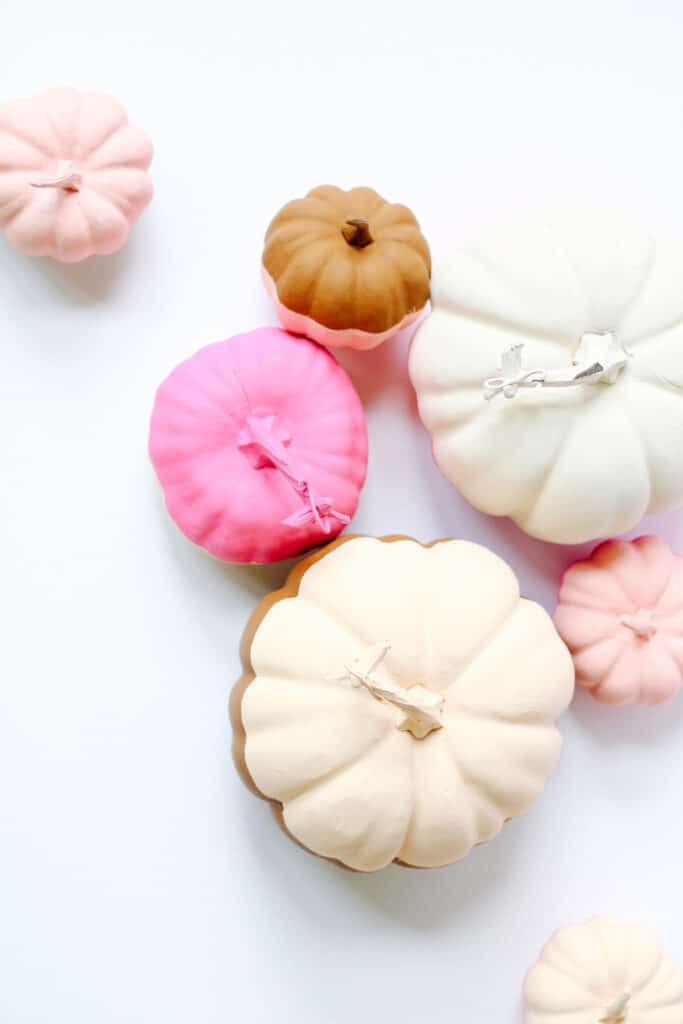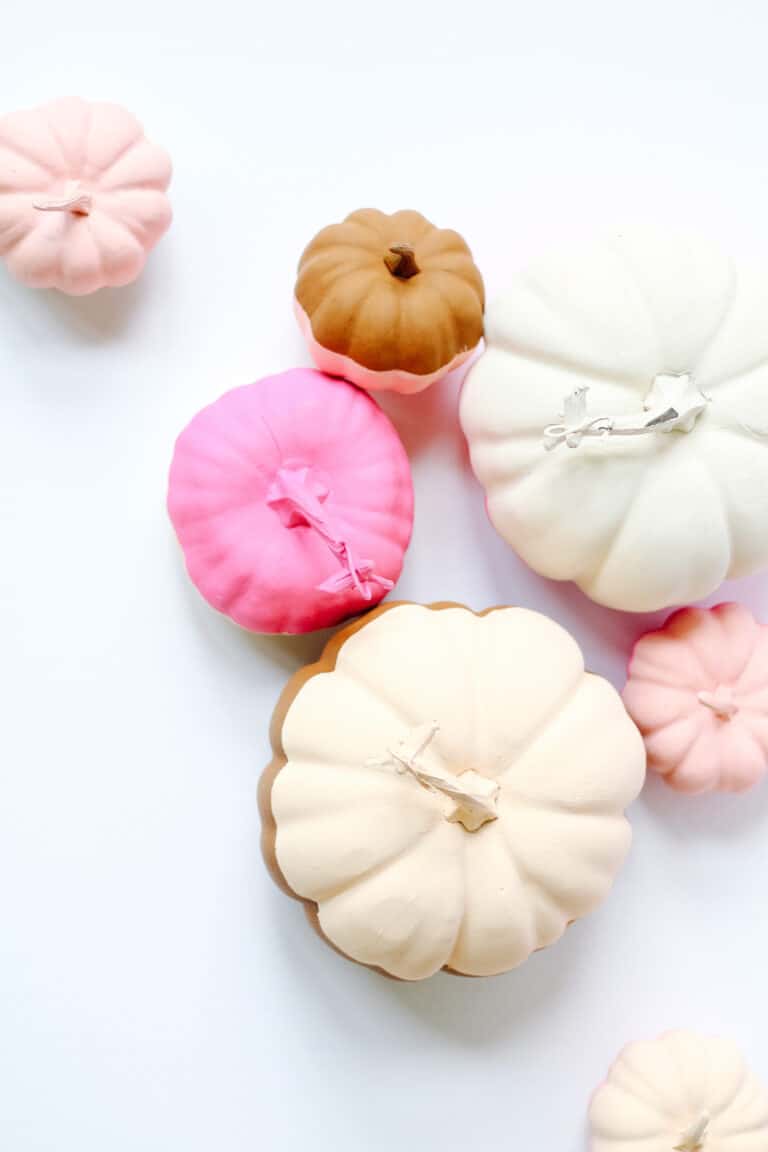 When it comes to doing anything color blocked like this I highly recommend you using a few colors in several different combinations to keep things matching.
In this case I went with all pinks and one brown. I waned the contrast of the brown – and since they weren't going to be decor in our home brown was a fun change for me. (I am normally team black and white!).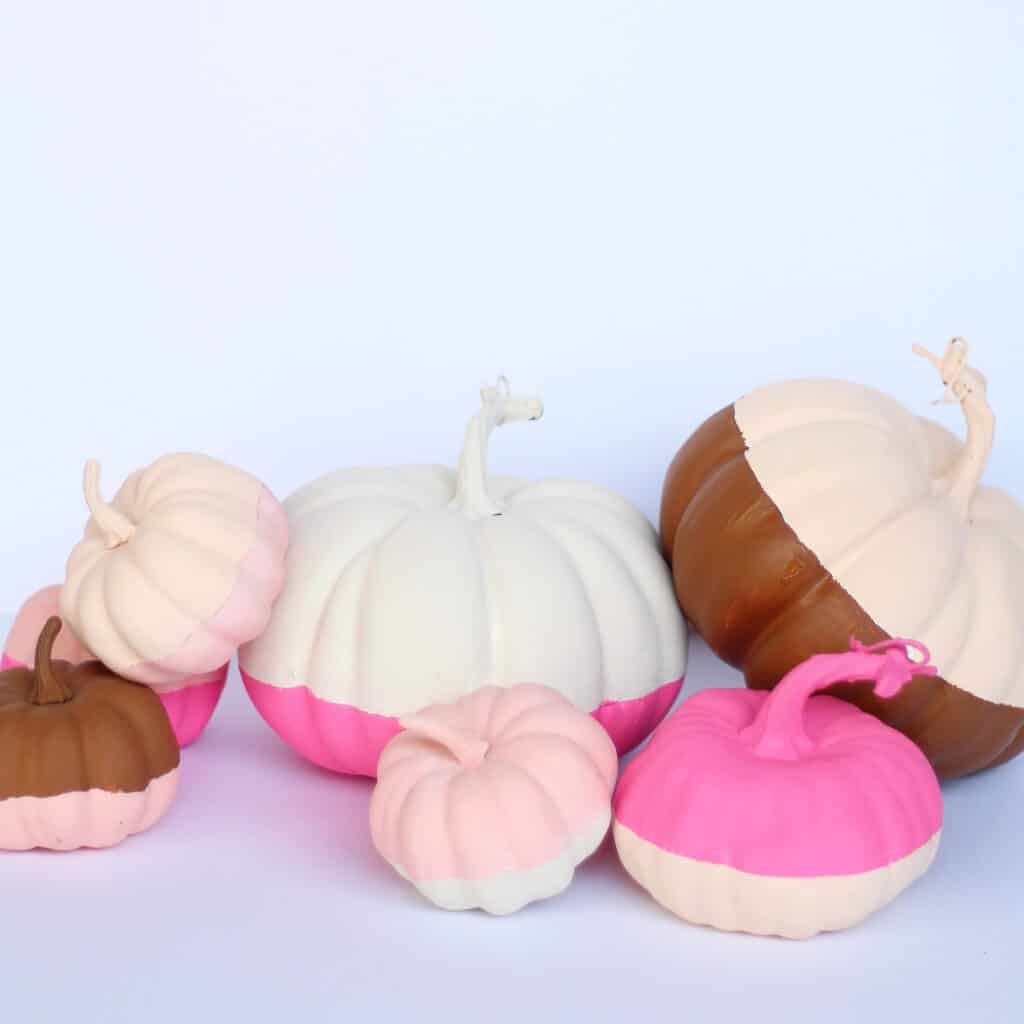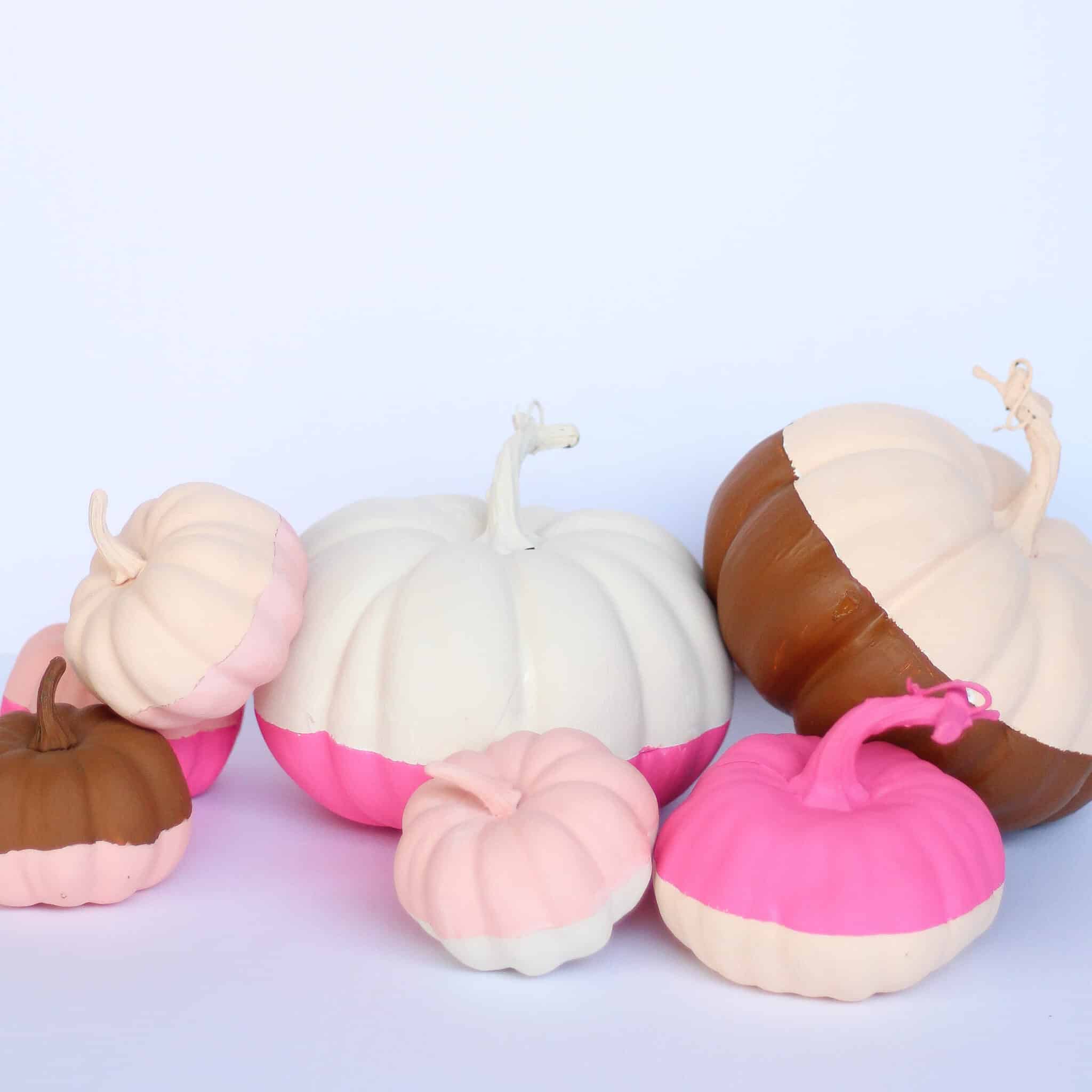 What You Need
When it comes to creating these you need very little! I personally used several different sized pumpkins because I already owed many, but I also used a new pack from Amazon – and as a bonus I will be sharing how my friend Jen used the same pumpkins in a DIY.
Pumpkins – Here are the ones from Amazon (smallest ones seen) But here are some other options too if you want to vary your sizes too. Here and Here.
Painters Tape
Paint – I used several different craft paint colors that I will list below, but just use what makes your heart happy!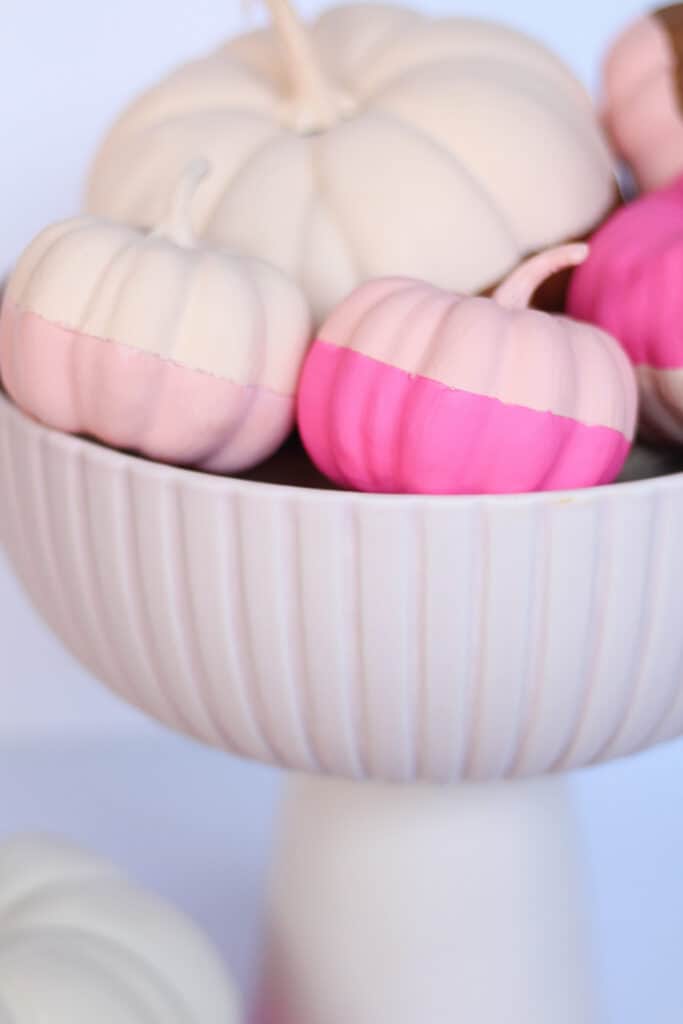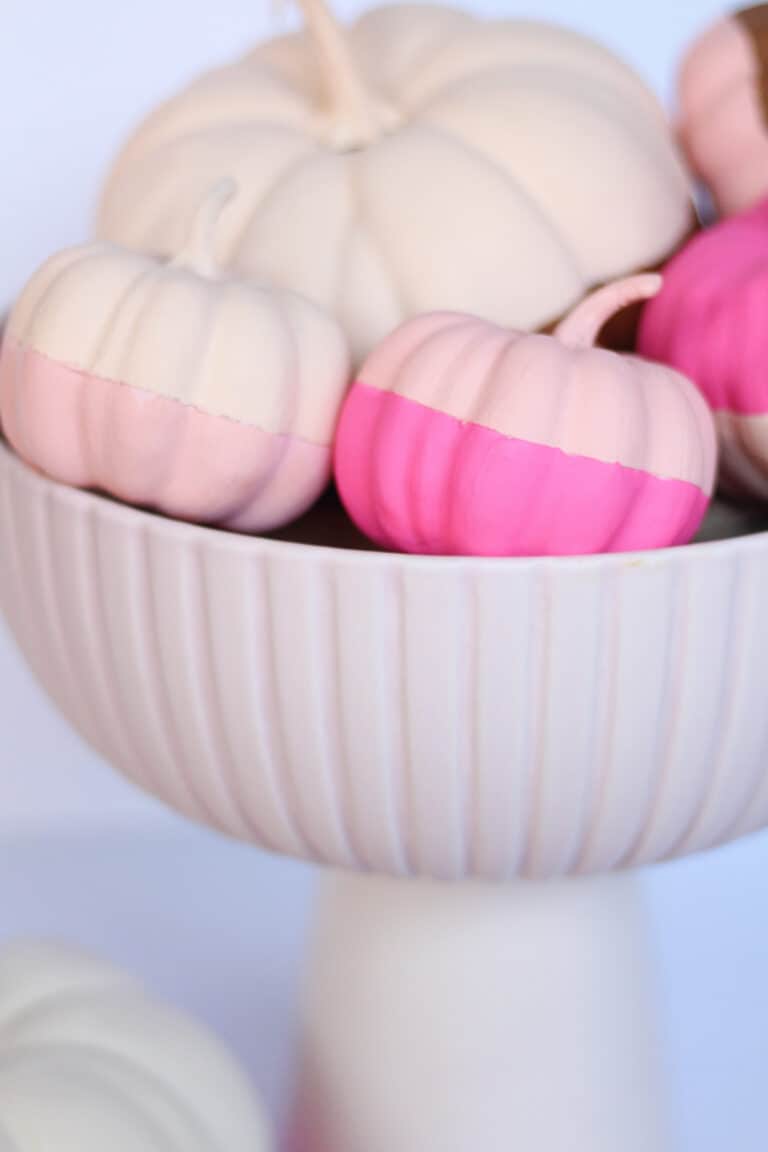 How to Make your Pink Color Block Pumpkins
I wasn't joking when I said this is really easy! All you will need to do is place your painters tape to block off one side. Paint the top or bottom (whichever is fully showing) and let it dry.
Once done carefully paint the other side. you could place painters tape back down but didn't find that was needed. Both sides will likely need 2 coats of paint!
Colors I used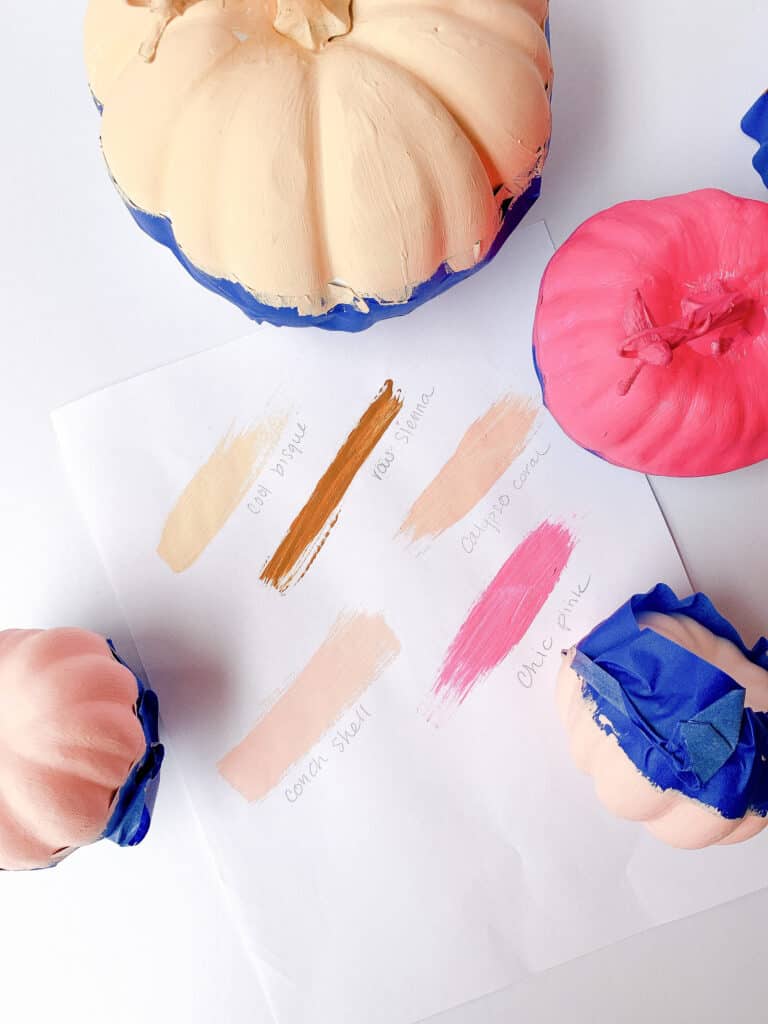 Incase you are hoping for these same colors I personally used:
cool bisque | raw Sienna | calypso coral | conch shell | chic pink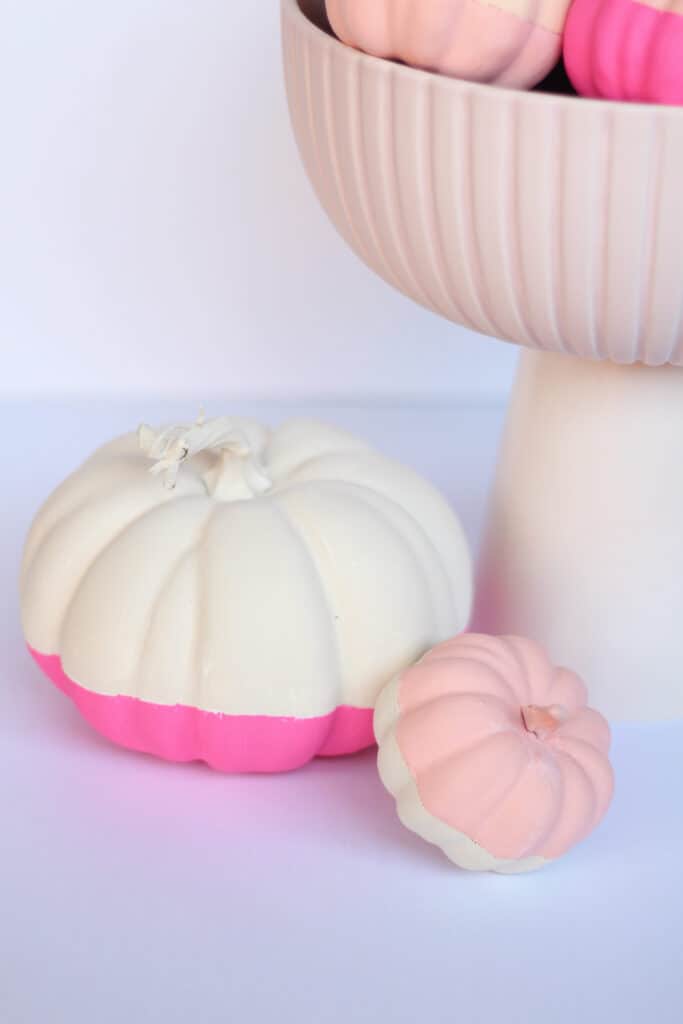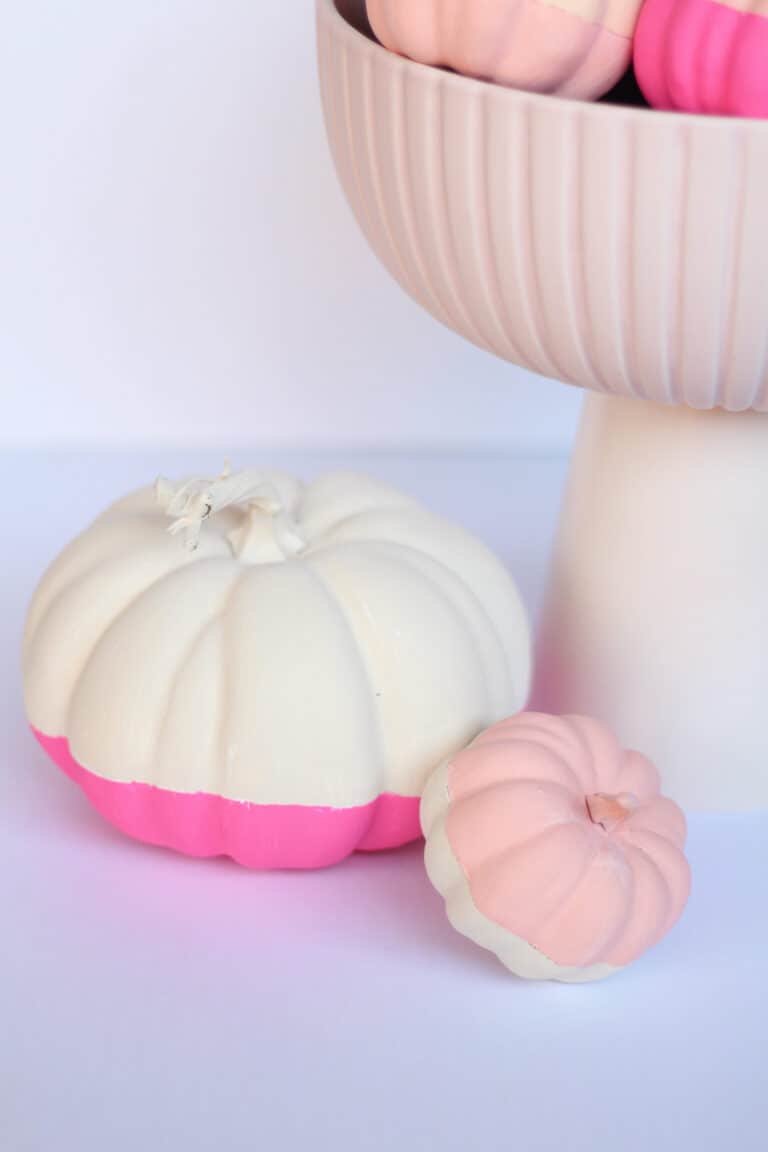 Other Great Pink Pumpkins
If pink pumpkins are your thing and you loved this DIY I rounded up some other pink pumpkin decor. I know DIY isn't everyones thing. I also know that if you want to tie these color block pumpkins into your decor you will need other great finds.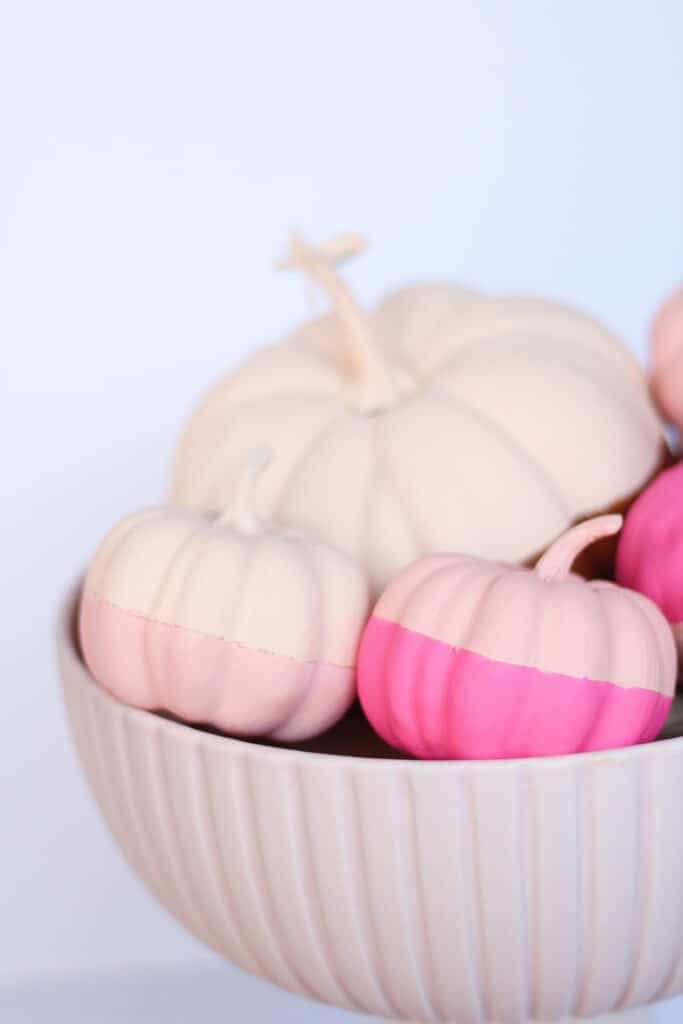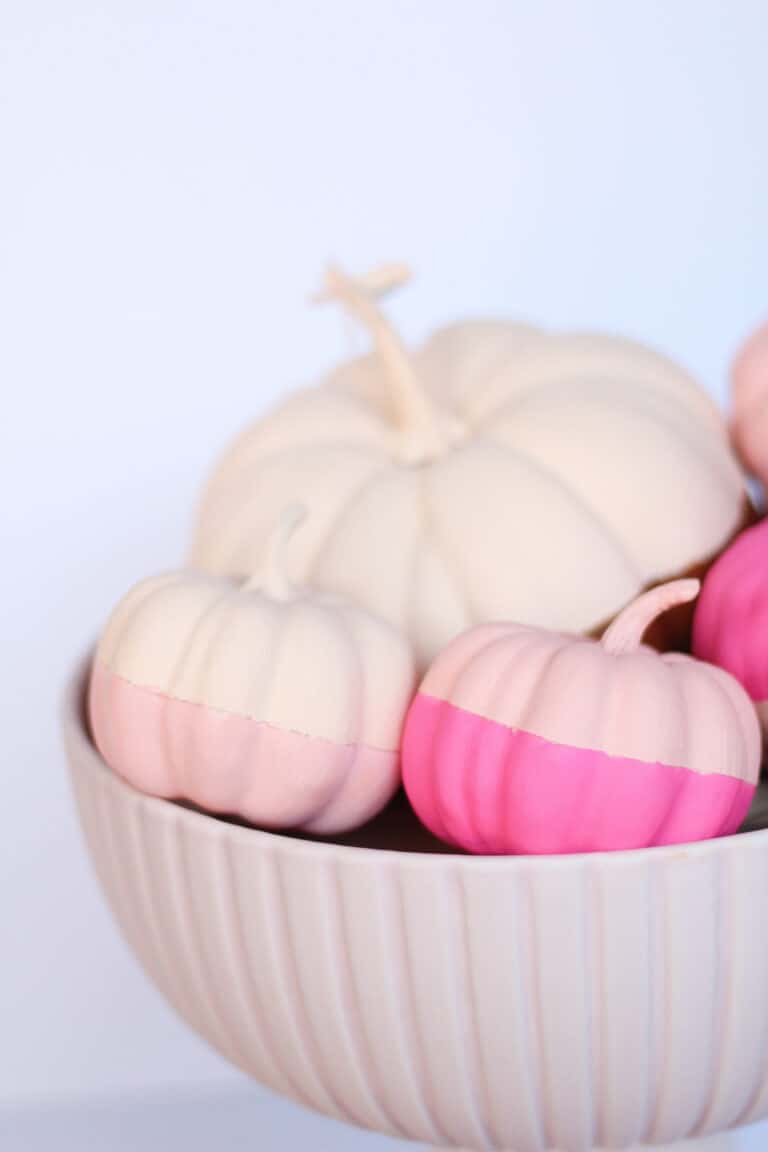 Shop all the great pink pumpkin decor below!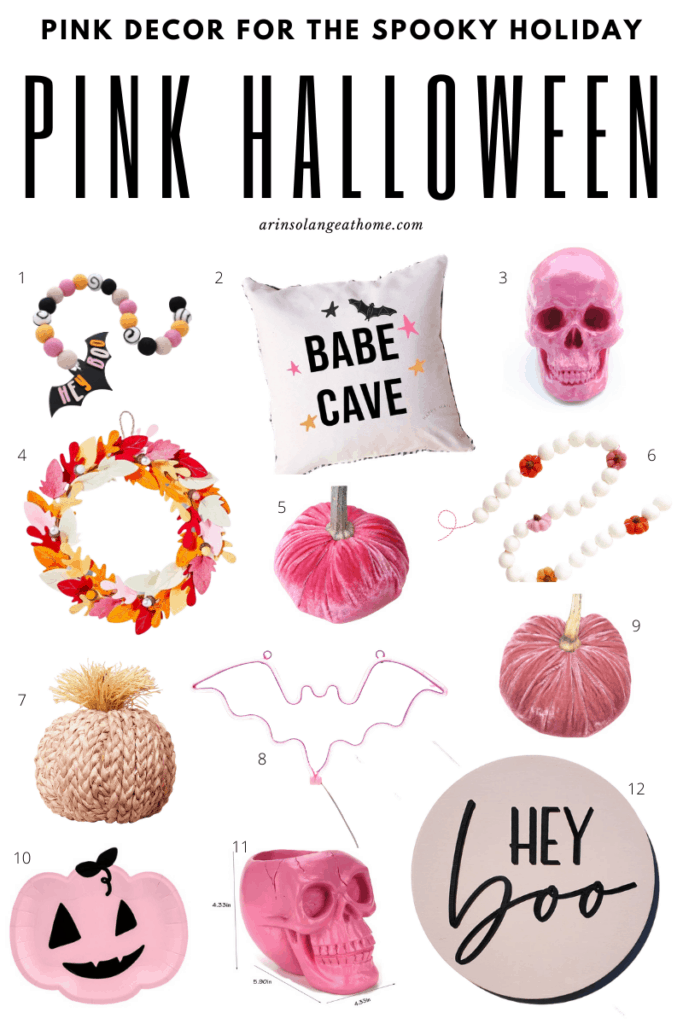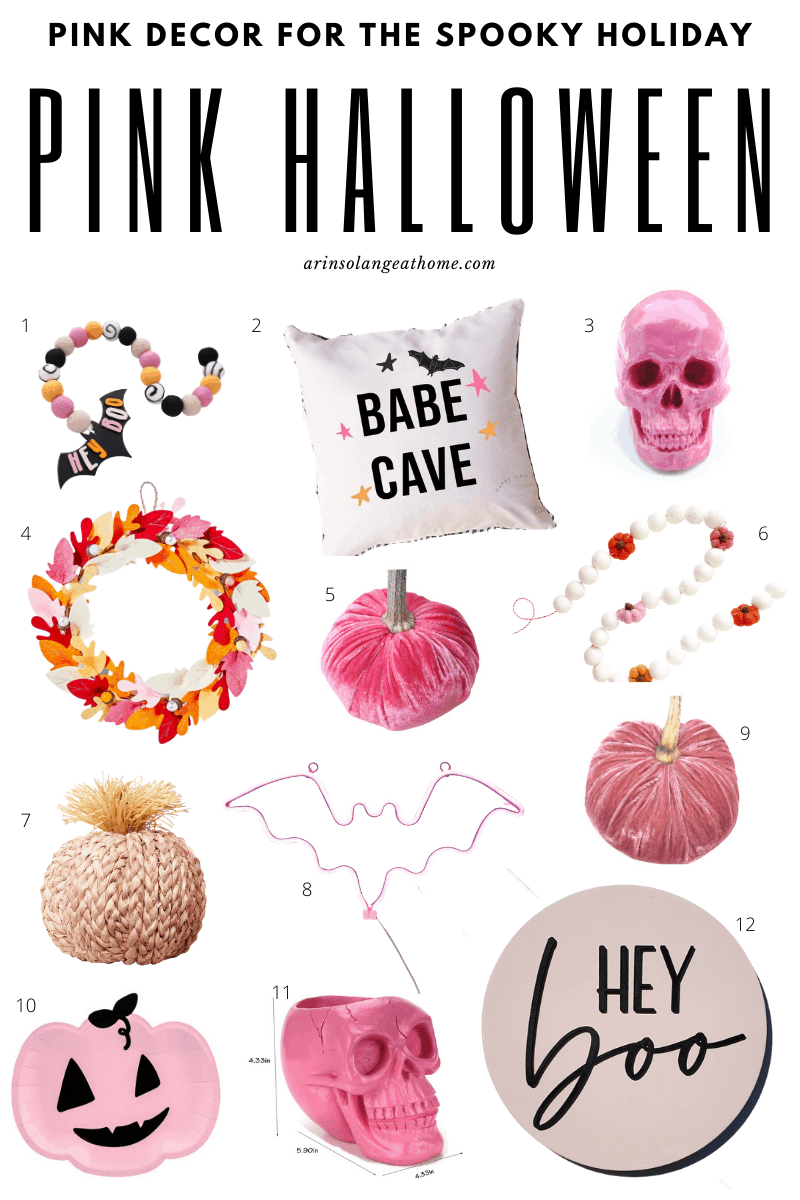 Shop Pink Halloween Decor
1 | 2 | 3 | 4 | 5 | 6 | 7 | 8 | 9 | 10 | 11 | 12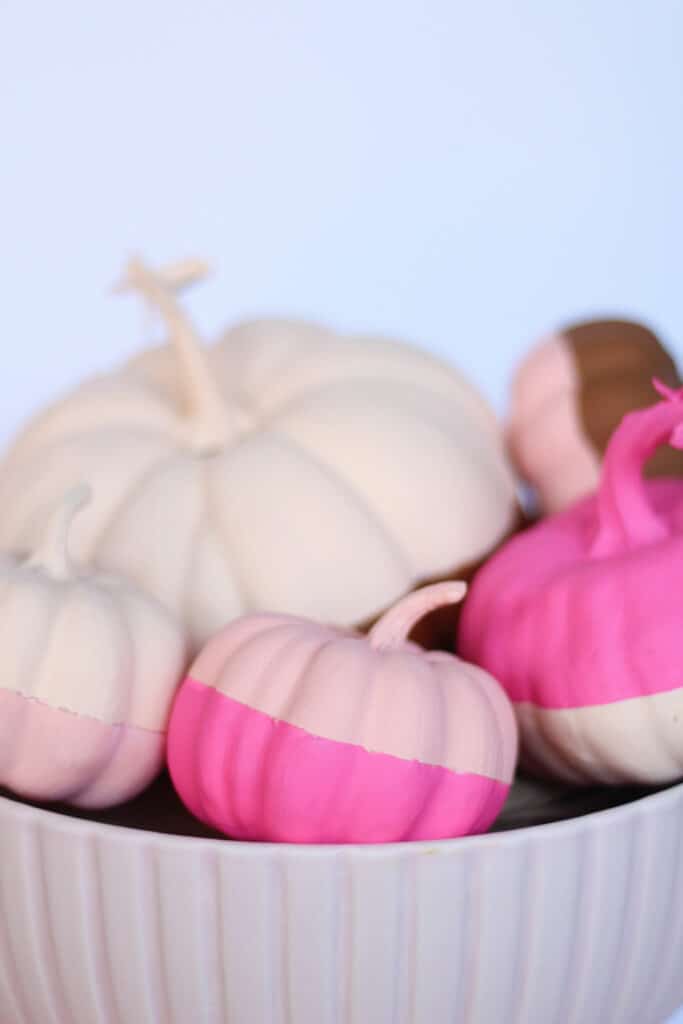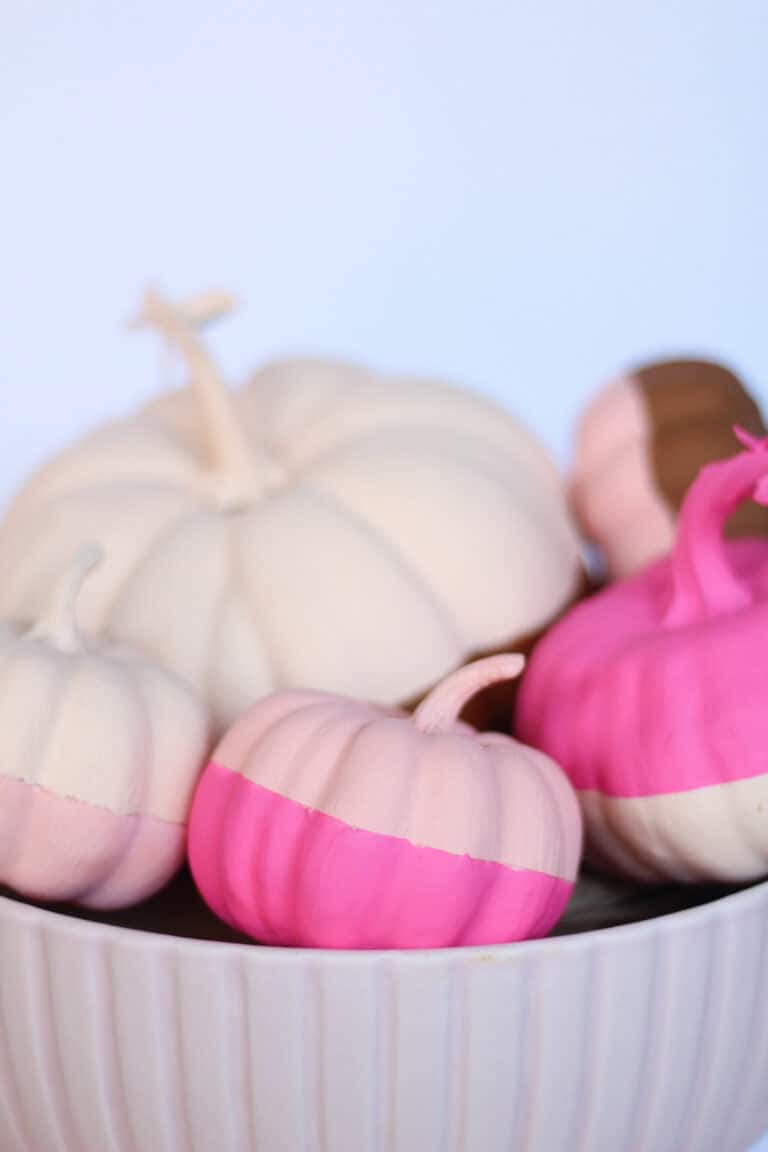 Other Posts You Will Love
If you loved this post – be sure to check out some of the posts below for more fall decor and DIY!
All Halloween Posts | Modern Fall Decor | Fall Decor | Spooky Baskets
Pin the Photo Below for Later
If you enjoyed this post and want to find it for later be sure to pin the image below! If you have any questions on these color blocked pink pumpkins leave me a comment below or DM me on Instagram (@arinsolange).