It is no secret that I have a black thumb. I try and try to keep plants alive, but I am often preoccupied keeping the 4 kids alive, and the plants always end up in the trash can. I have recently come to terms with the fact that I will have faux plants in my home for years to come….so I might as well share the best I have found with you all, right?
This post contains affiliate links.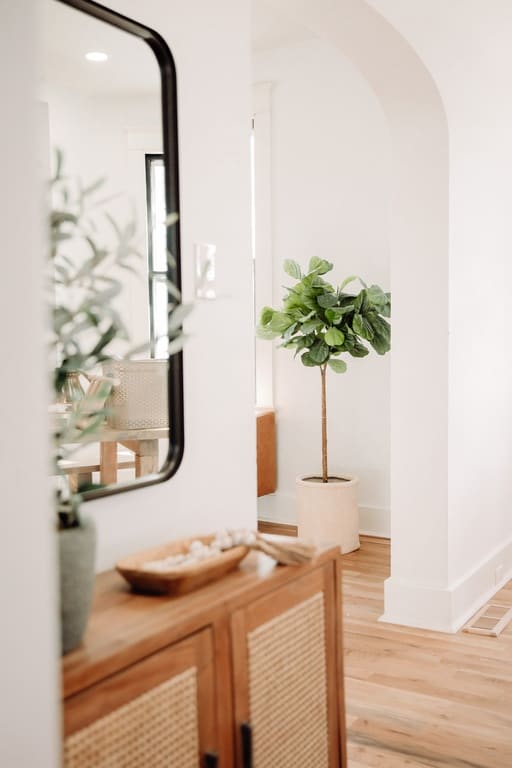 The Best Faux Plants
Thanks to my black thumb, I have scoured the internet for the best fake plants. This is definitely an area where you want to do your research. I can't tell you how many times I have purchased a fake plant that looked lush and beautiful in the image only to receive a sad, scrunched up, bunch of greens.
It is also worth noting – in most cases – price isn't your indicator on quality. I think that larger leaves tend to be harder to pass off as real when fake, but none the less – don't let a big name brand fool you into thinking it will be amazing.
I also tend to think when going with larger fake plants, you want small leaves, or plants that natural leave can sort of look rubbery. Because that will naturally have a more real life look when fake.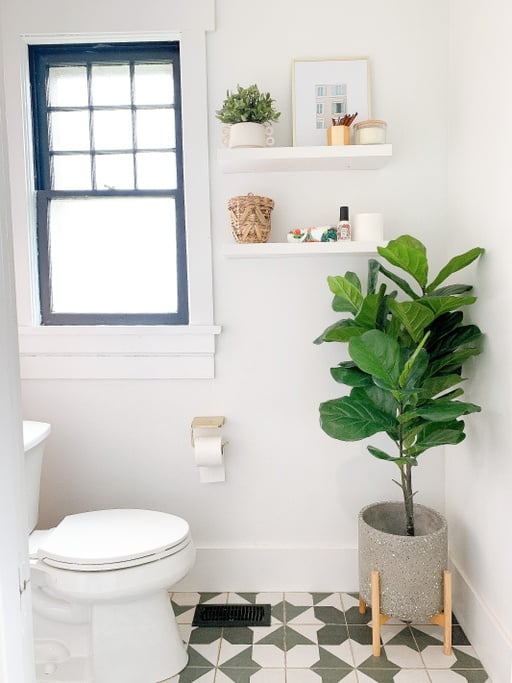 Fake Plants as Decor
So if you are not team real plants (or maybe you just have a room where a faux would best) I am going to round up the best options today. Faux plants are a great option for those of us with black thumbs (hi!), but they are also great options for other reasons.
If you live in an apartment that is short on natural light or maybe you live in Alaska where it is dark for long periods of times (can we be friends?), fake plants as decor are a great alternative to live vegetation. You won't have to worry about moving your fake plants to the sunniest part of your home so they can bask in natural light.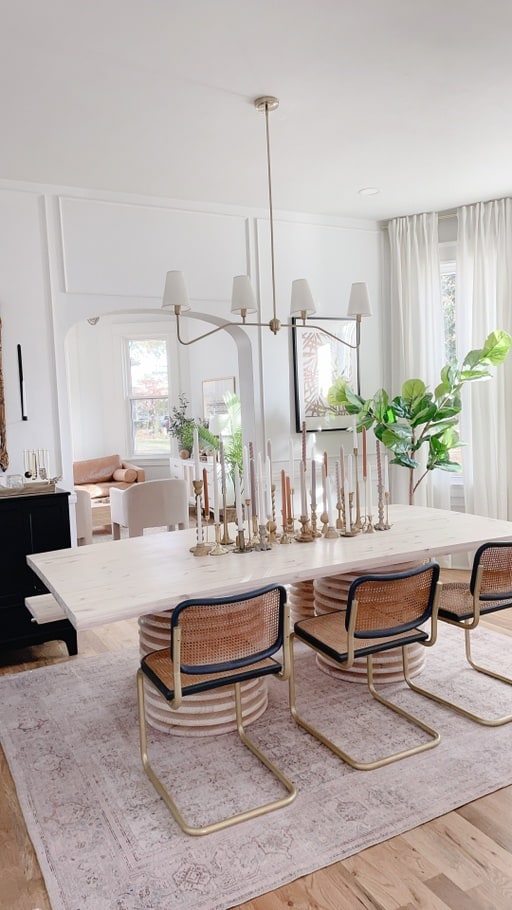 Fake trees are also not going to have the potential to attract bugs and critters that live plants will. That's enough of a plus side for me! Fake plants can also be a wiser option with young kids or pets at home. If you decide to go with the real deal make sure you look up the kind of plant first to make sure it is safe for everyone in your home – even the more curious ones.
If fake options sound like the best option for you, keep reading for the best fake trees that you can put in the shadiest room in your home without the fear of an infestation of bugs!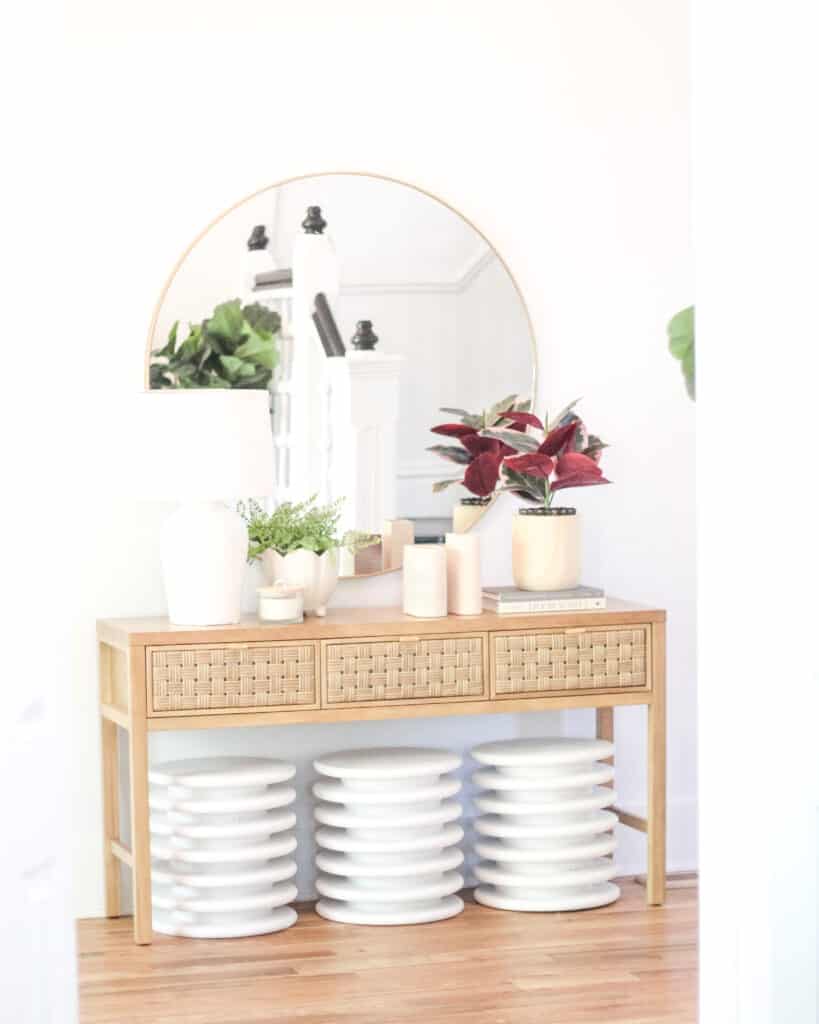 Other Home Decor Finds
I have been rounding up Amazon home finds for years now. I have round ups no matter your decor style or what you're looking for. Check out the the link below to check out more finds.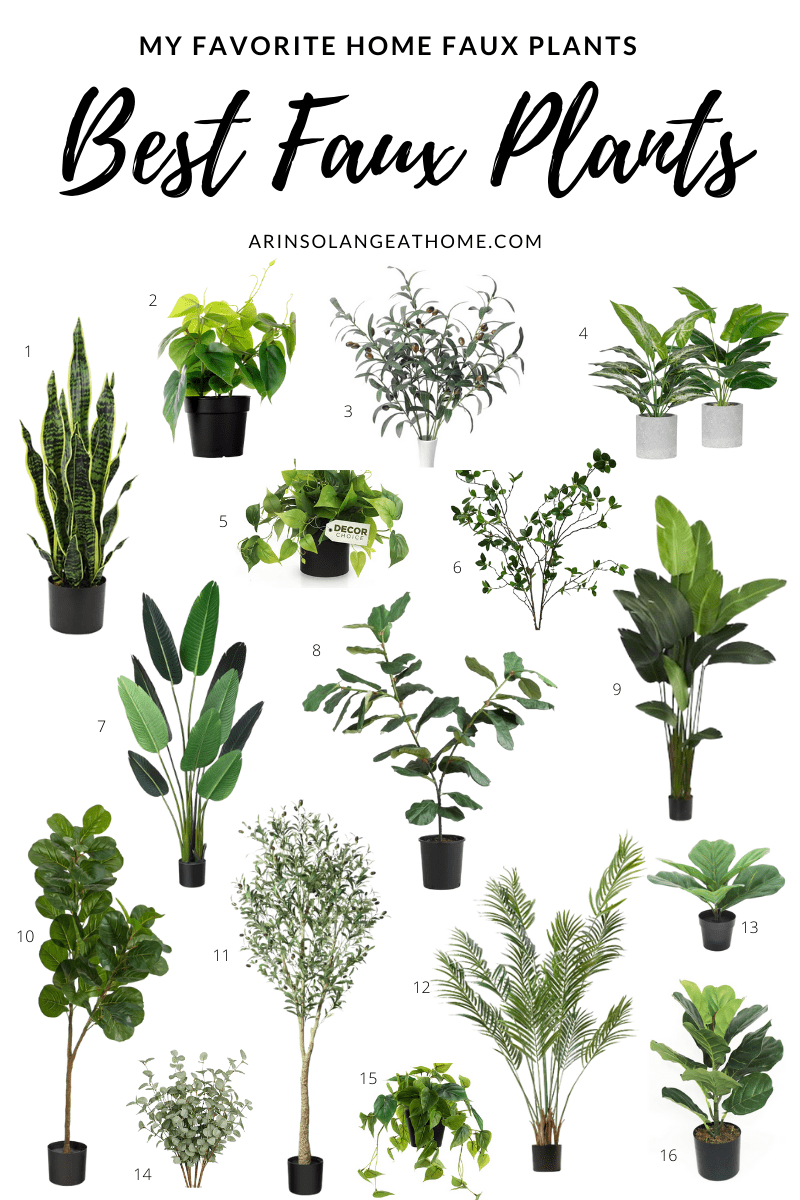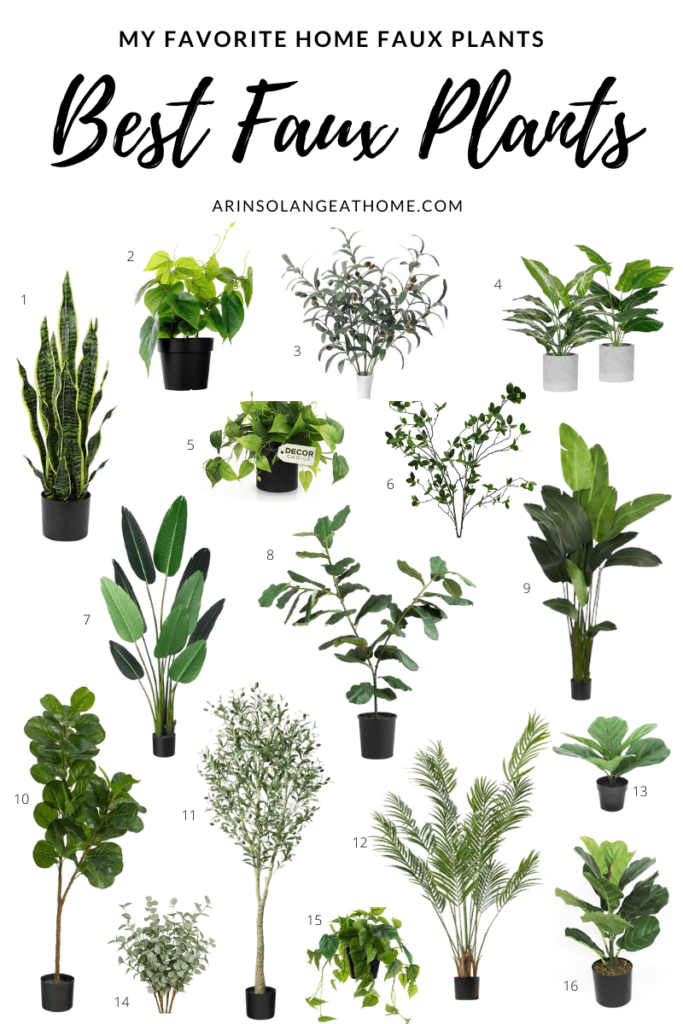 1 | 2 | 3 | 4 | 5 | 6 | 7 | 8 | 9 | 10 | 11 | 12 | 13 | 14 | 15 | 16
Shop Faux Plant Finds Below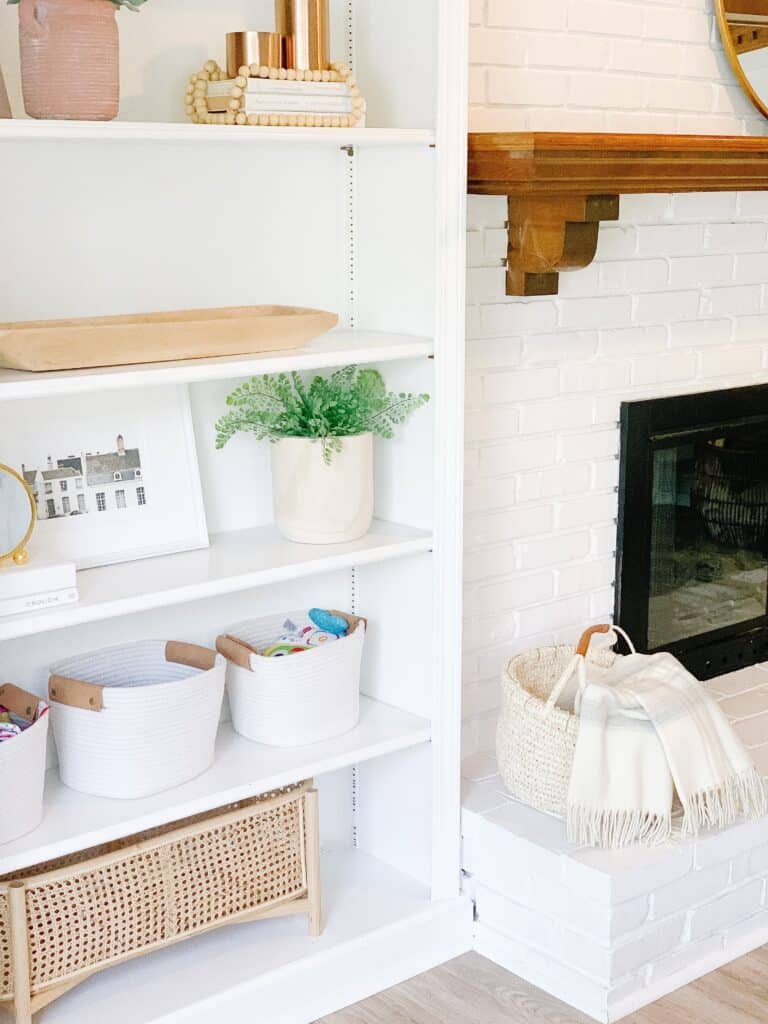 Other Posts You'll Love
If you loved this post then you will love these other great posts as well!
DIY Terracotta Pots | Easy DIY Planter Box | Amazon Home Items You'll Love
Pin the Photo Below for Later
Hopefully you found some Amazon home decor that you are so excited to incorporate into your home. If you have any questions on these items or this post, be sure to leave them in the comments below. And don't forget to follow me on Instagram (@arinsolange) where I share daily Amazon Finds.