Potty training boys advice coming in hot. If you follow me on Instagram then you are very aware that we potty trained Walker, our 2 year old this month.
I was pretty nervous about how that would play out with him, because he is FAR FROM an easy child. But ultimately the same plan I followed with my older two children worked great for him, so I am going to give all my tips and trick for little boy (and girl really) potty training advice in this post.
This post could contain affiliate links
Potty Training Boys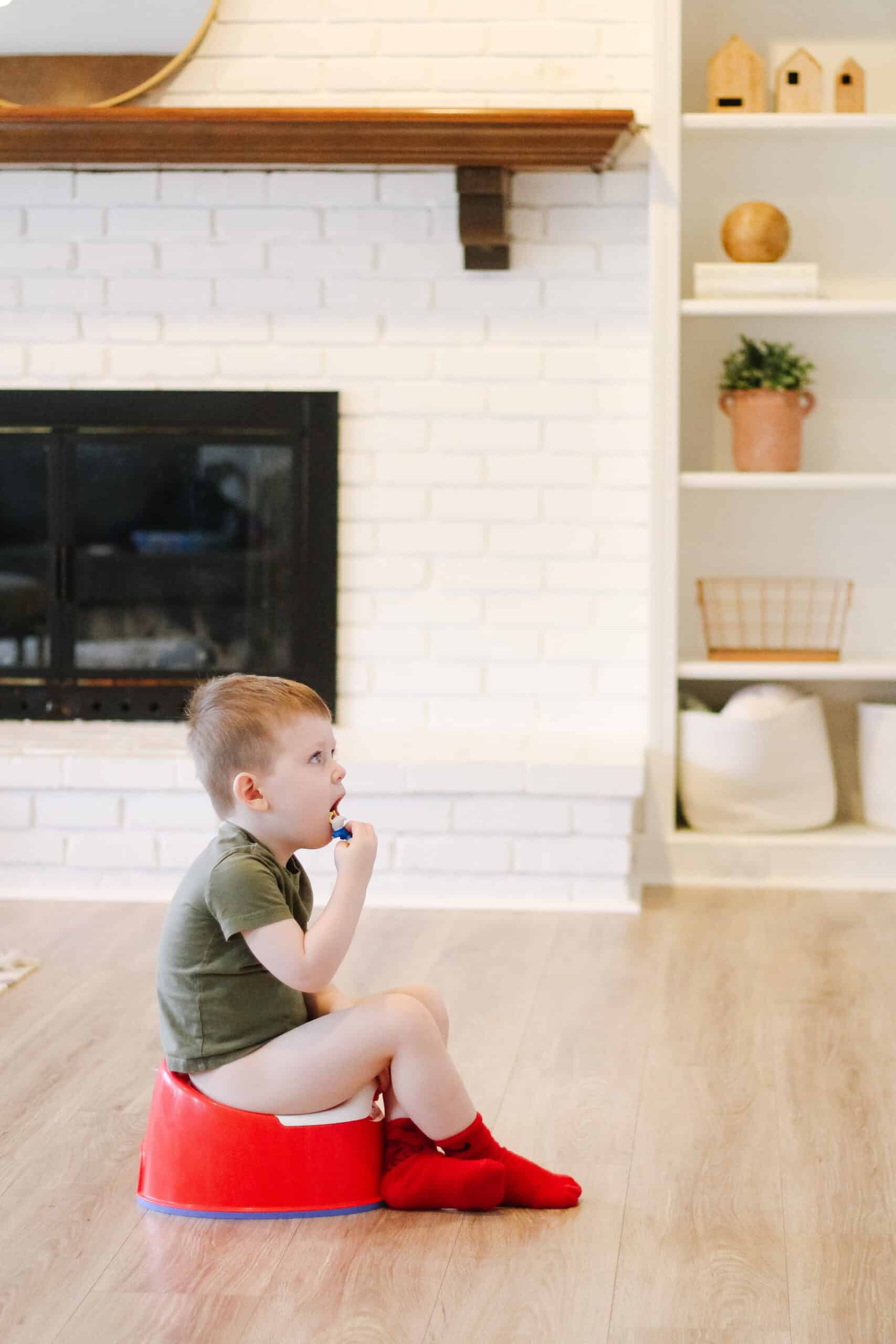 Like I said – Walker is 2 – or more specifically was right at 2.5 when we set out to potty train him. He is my 3rd child, so I have done the plan and method in this post 2 other times.
With my oldest son he was just past his 3rd birthday, and my 2nd child was just after her 2nd birthday.
Everything in this post is just my opinion. It is what has worked for me 3 times, so although I am not an expert, I do think my kids have VERY different personalities, and thus the fact that one thing worked so well on all three of them, makes me think it would work with most kids.
Okay so 99% of this post will be amazing for both boys and girls. But I also don't remember any hidden tricks with girls from 3 years ago haha. So I suppose this is MOSTLY GENDER NEUTRAL ADVICE.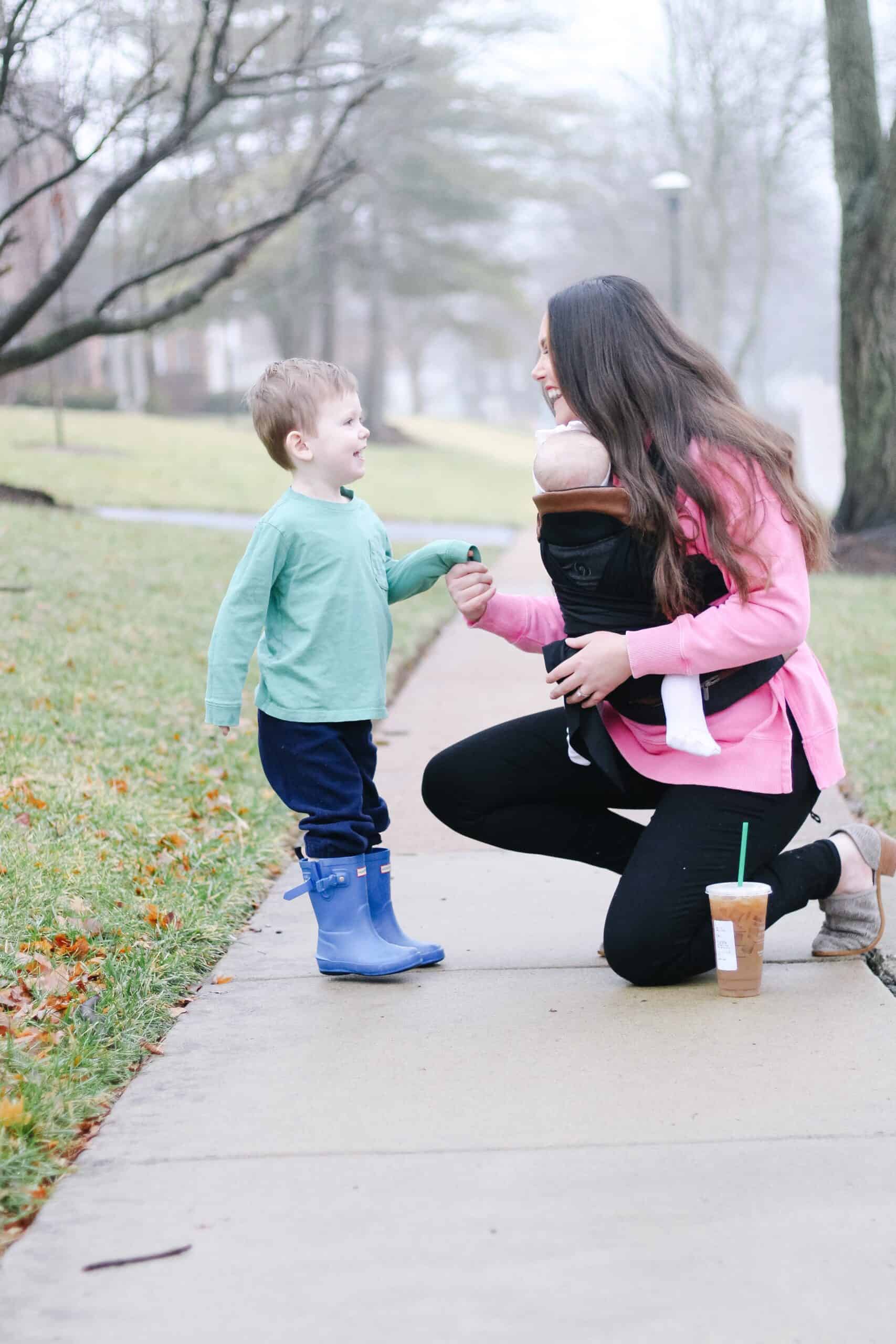 PLANNING FOR POTTY TRAINING BOYS
Before we get into how I actually potty trained him you have to plan ahead! I want to be clear – plan ahead. This isn't something to decide on day of and needs to be discussed before hand.
Make sure for a week or 2 leading up to potty training that you are hyping it up. Find something that will truly motivate your child and bring it up a lot. For us that was school – Walker knew he couldn't go to the big kids school next year without being potty trained.
Have your supplies, which I will talk about below, but the other thing you need is TIME. You need to be able to give your child a full 3 days to do potty train. Not 2, not 2.5 – THREE. It might not take three, but it might. So have 3 days set aside.
They also need pretty much undivided attention – so if you have other children closet in age to your child you may need to make sure your partner is home. For us we had to do a 3 day weekend when both my husband and I could be home. One of us manned the other three and one was on Walker THE WHOLE TIME.
So to recap – Pick 3 days a week or two out where you can give the child needing potty trained YOUR FULL ATTENTION and get them on the calendar. While you wait for those 3 days talk about it a lot with your child and gather your supplies.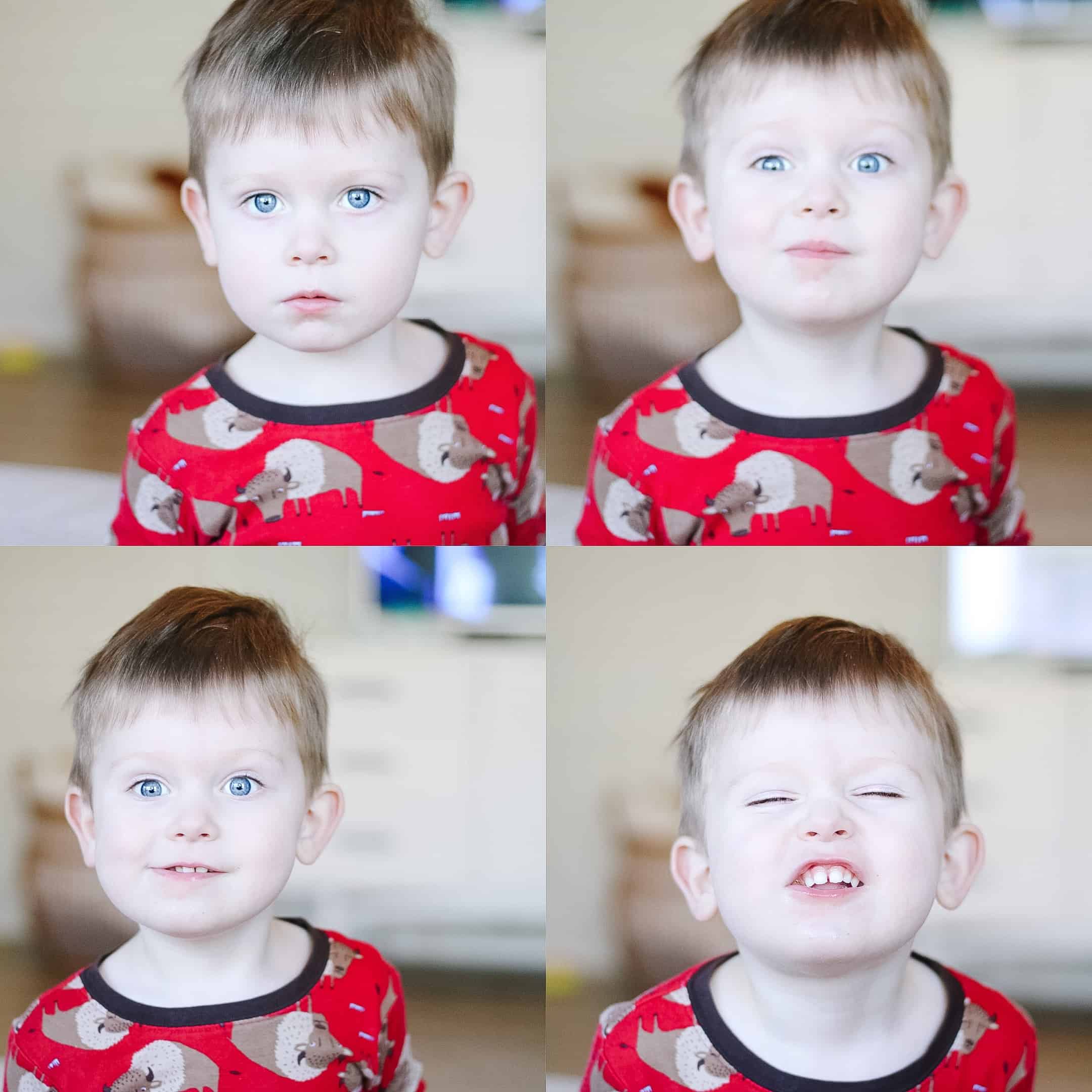 Supplies
You need to have a potty or potty seat – I prefer to have both. I am going to link to the ones below that are my favorites, but just find what is best for you. I tend to say have a small potty and a big potty because you want them to be comfortable on both, but pending age, typically the small pottys work better at first.
Favorite Potty Seat for on Toilet (actually my favorite is from IKEA, but thats not something most people want to make a special trip for!)
(how many times can I say 'potty' in this post! haha)
You also need underwear – I personally think you should stock up on the character undies of their choice – buy underwear that excites them, BUT also grab some training underwear too. This is one of my biggest tips for moms. Once you are past the first 3 days and starting to venture out and about the training underwear will give you piece of mind. They won't save you from an all out accident, but they sure help it from being horrifically messy.
Favorite Training Underwear (buy your normal size – not the size by weight on the chart!)
Aside from those bigger items you need lots of liquids and bribe treats. I personally always try to push some apple juice to keep things moving and easier to poop during the first week or so. Have a lot, and have variety so they can keep drinking. (these apple juices are my fav!)
Candy prizes for successes can be as small an an M&M or something bigger. Base it on your child. My oldest two were fine with M&Ms, where as Walker wouldn't have seen that as enough of a motivator.
Below are the rest of my favorite boy potty training items – simply click the image and it will take you to the item. There are things like a fold up potty seat (life saver) and wet bags – because if an accident happens you want to have them!
THE THREE DAY METHOD
I potty train all of my kids in 3 days. If you haven't heard of this method, let me give you a little overview.
Instead of slow rolling potty training by easing into it, you rip the bandaid. You ditch diapers, and deal with lots of pee for a few days, while your child learns from both successes and failures.
You basically are condensing the stress and hell that comes with potty training into just a few days. Notice – I said condensing, not lessening. I fully believe these three days are horrible, and the first couple are some of the most frustrating of parenting, but for us it is worth it!
So far with all three of my kids have been able to successfully get through the three days with only a couple of accidents in the coming months. So far its been a few weeks since we potty trained Walker and he has had no accidents – so it can be done.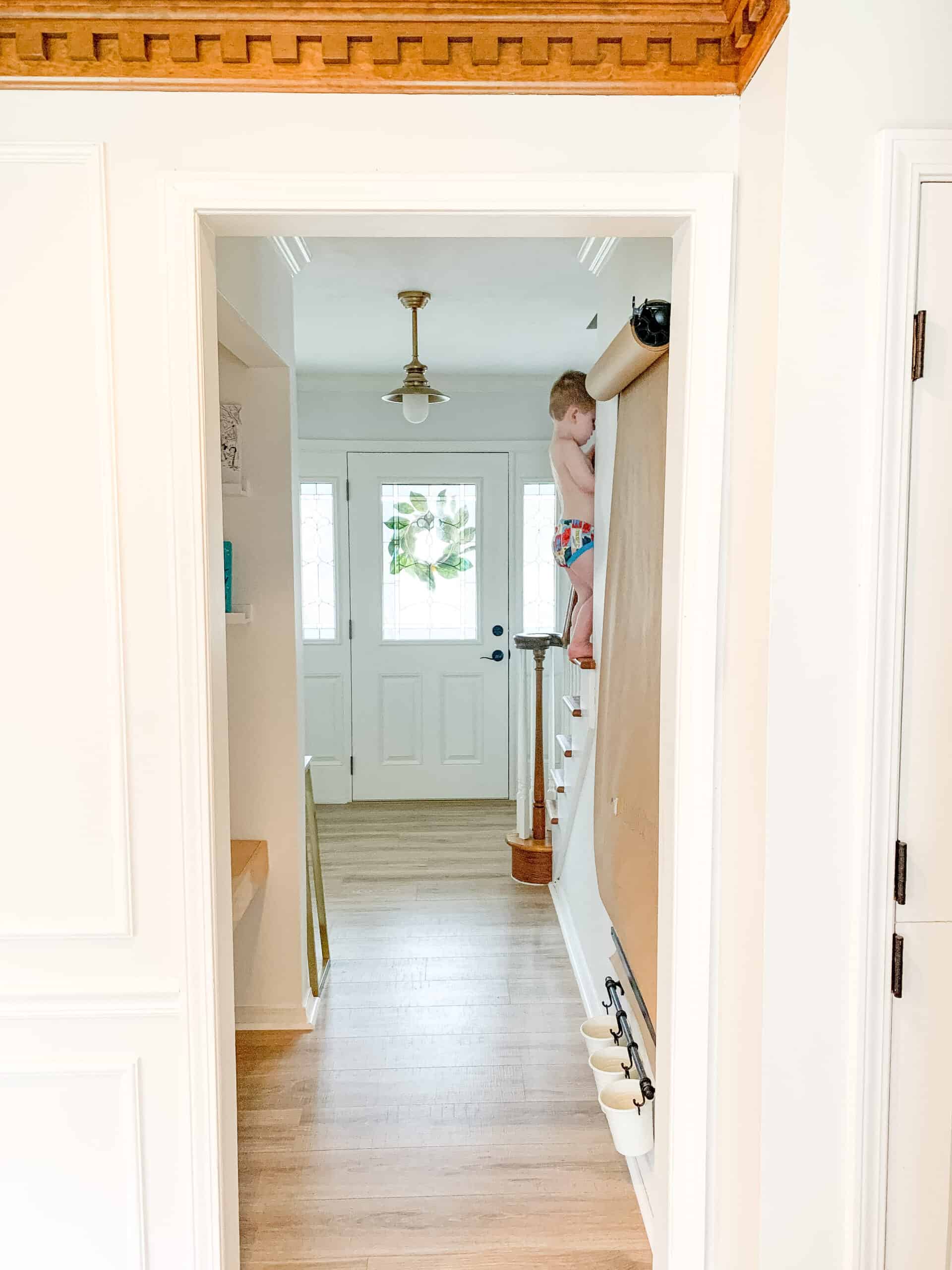 Day 1
Once you are up for the day, and you have chugged a cup of coffee, it is time to get to it. If you have non carpeted floors, I definitely recommend staying on those as much as possible. We have a NO furniture rule for the first few days.
One thing you will be doing this whole time is PUSHING THE LIQUIDS. Lots of water and juice for the next few days, because for them to learn they need to pee a lot!
Once you take off the last diaper you will have your child sit on the potty. The chances that they will go this first time is slim to none. Have them try, then when thy want up let them get up.
NOW SET YOUR TIMER – THIS IS IMPORTANT
For the next 3 days they only get off the potty in 10 – 15 min increments. I started with 15 min off for Walker, and noticed accidents were happening at 12 min, so I dropped down to 10 min then back on the potty.
We bring our small potty to the living room so that as parents we don't spend an entire day in the bathroom.
At the 10 min mark he would sit and have to STAY SITTING until he went potty. You guys – this is what gets brutal. There were some realllllly long times sitting on the potty. And I had to remind myself so many times that as mean as I felt, and as much as he hated it, it was short term loss, long term gain.
I have had people tell me "my child will be sitting there all day", and honestly it's sort of true. But it is truly worth it to do it this way. They have to learn to pee sitting in that position. If you let them off when they ask they will have an accident.
Eventually there is success that is caught. YOU NEED TO CELEBRATE. Then you can give them a treat – which you need to decide what that looks like based on your child. My older two were fine with an M&M or two, but Walker needed more. We went with suckers for the first few days.
For nap and bed we still do pull ups, and the first day normally looks like very little progress. Mostly accidents, and little success.
Day 2 and 3
Day 2 is very similar to day 1, but pending how it is going you may get to start spreading the time OFF the potty a little bit if they seem to be getting it. You have to tread lightly with that because you don't want to get over confident.
It is also really normal to make 10 steps forward on Day 1, then wake up and feel like they took 5 steps back. Remind yourself that they are still up 5 steps. Naps and bedtime can derail things a little, and thats okay.
This is literally how the first 3 days go all day long. As he was doing much better I started letting him go slightly longer between sitting, and eventually you kind of know they are 'getting it' when they learn to push a little out on demand to get out of sitting for long.
After Day 3
Hopefully on day 4 you woke up and feel pretty good about things. Hopefully you feel like you can step away from your child a bit, and start easing into normal life again.
The big things to remember are this is new for them. Watch for potty dances, or signs of poop and remind them to go to the potty. For Walker he always liked to stand right by the TV stand to poop, and I have noticed he will still try to and I have to remind him to sit down.
Pooping remained harder for Walker so we really had to up the prizes for this, and we have continued only for poops. After the first three days I start to taper down the pee prizes. You can either get rid of prizes all together, OR utilize a chart. Decide what works best for your child.
Walker doesn't really care, so a chart wasn't needed. Ave and Jack benefited from a chart where after x number of days with no accidents they could get a small prize.
Incase your child would do well with that as well, I have put together a free Printable Chart below for use during your potty training.
Grab the Free Printable Chart Below
Free Printable Potty Training Chart
Little Boy Potty Training Advice
Okay – that is the general idea, but below is some advice that REALLY helped us. Remember – you know your child the best, so tailor this to make sure you're helping them the best way you can.
Start with sitting – Everyone can show them how that works, where as with standing only dad or brothers can show them
If you notice they are clenching their knees, encourage them to open them. Walker did not want to do that, and it took me coming up with a sweet way to put it to encourage that. I eventually told him he needed to do "peekaboo knees", which worked and I still remind him when he is trying to poop.
Don't stress poop the first day or two. If they aren't going poop they may just need to get pee down first.
Make sure you buy a potty with a high enough front – the little potty's I had from Avé didn't work for Walker because he kept just peeing right over them.
Have a few things on hand that can REALLY push them. For Walker his motivator was school. So I had some pictures of kids playing "on the big playground" and the school video ready to show him. That really helped when he was getting frustrated.
Make sure some of the liquids are sugary juices – keeping things moving for the #2's is so much easier with juice in their system. We made this mistake this time with sugar free gatorade.
If possible – do this during a less busy time of the year for you and your family. For us that normally is winter because I know we won't be trying to go do fun things as much, and gives them longer to fully master it.
Wait on night time until they are showing signs that they are ready. I have heard (and seen with my kids) that their bodies have to be ready for that!
You Got This!
Understand you will want to give up. You will think they weren't ready. You will think they aren't getting it. But unless you have tried for the full three days I wouldn't throw in the towel. Jack 'got it' in about 3 hours, where Walker didn't get it until the third day.
It is called the three day method for a reason – the first day or two can seem like they will NEVER get it.
We personally don't monitor screen time at all for the days of potty training. We don't monitor sugar, and so on. It is a hard day on everyone, and it is sort of survival. It just isn't the weekend to work on those things. You have to keep your eye on the prize.
Remember that some accidents will likely happen the first week or so. But if they are happening a ton, be sure you are doing a less harsh version of the 3 days for a bit longer. With Walker we did very little outside of the house for about a week to really give him time to have instant access to the potty with tons of reminders for a week.
Also if there is one last piece of advice – don't stress it. I truly think this method can work on most kids, but if it doesn't happen, it's fine. When your child potty trains has nothing to do with your ability to parent, or the intelligence of your child.
It is true when they say all kids do things at their own time, and it will happen eventually.
If you have questions on potty training boys (or little girl!) be sure to leave me a comment, or DM on Instagram (@arinsolange)
Other Posts you May Love
Favorite Items for a day out with kids | All my Favorite Kid Items
Pin the Post Below for Later