More often than not, Easter falls at that time of year when depending on where you live, it is hard to predict what the weather will be like. For that reason, I usually hold off on buying family Easter pajamas until I can make an educated guess as to whether we'll need some flannel or shorts and tanks. Hopefully, you're to the point where you can safely make your assumptions and find the Easter pajamas for kids in your family.
This post may contain affiliate links.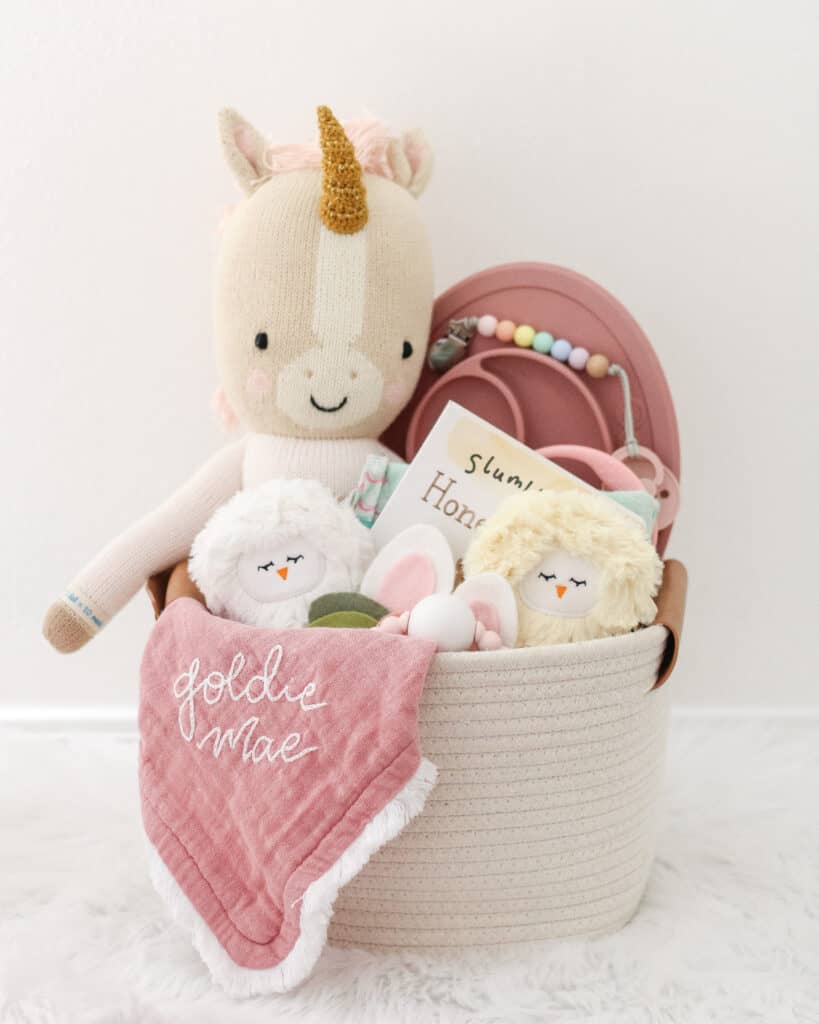 Easter Pajamas for Kids & Baby
I am 9 years into motherhood (well almost) and one of my favorite things to buy is coordinated pajamas for the kids. Notice I said, coordinated not matching this time!
We are officially getting to the point when the kids don't all want to wear the exact same thing, though they tend to be good sports about it! Spring is a great time to coordinate instead of match since all the pastel colors blend well.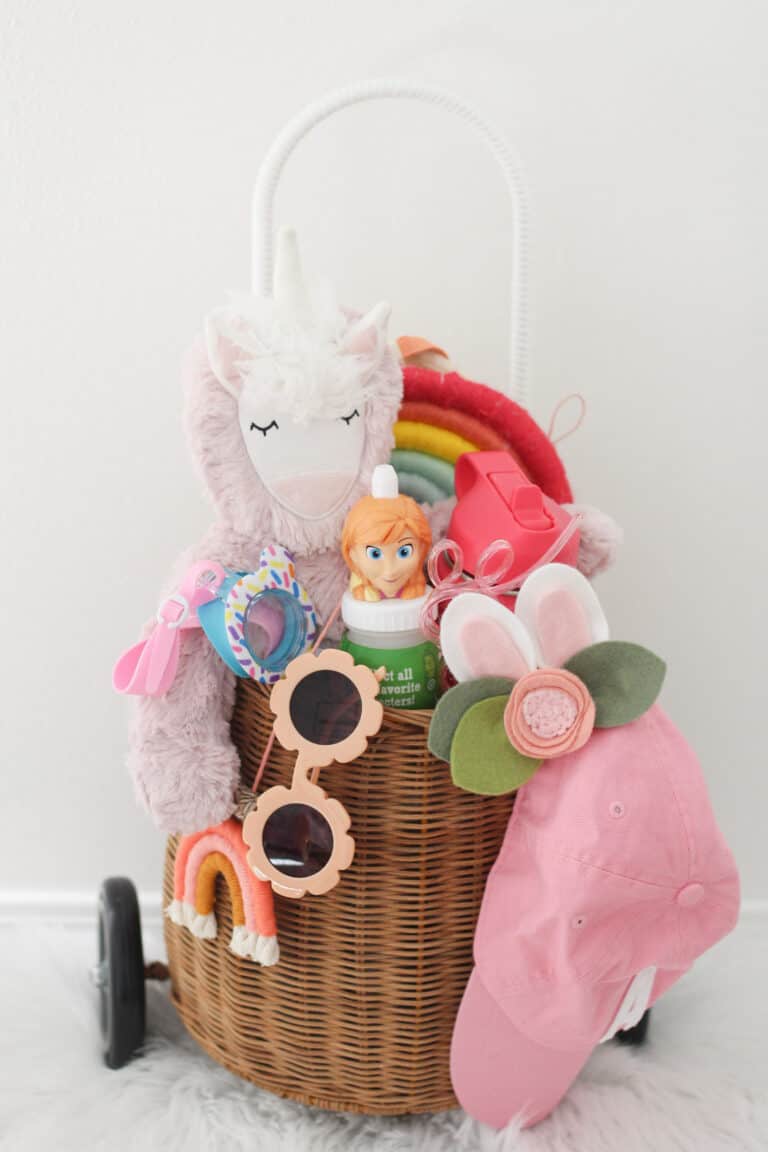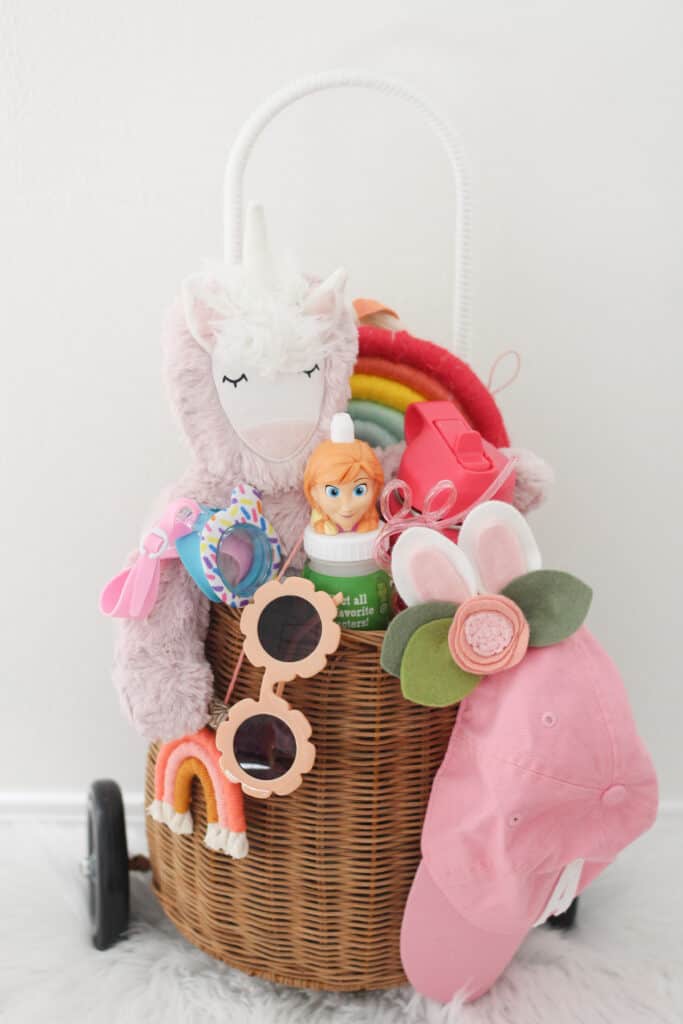 Easter basket fillers for girls are bright and beautiful!
Easter pajamas are also great options as Easter basket fillers for kids if you don't want to wear them on Easter morning. They usually come in bright colors or joyful patterns that add a pop of color when rolled up and displayed in an useful Easter basket.
I have noticed that stores don't tend to sell out of Easter pajamas the same way that other holiday pajamas do, so I'm sure you can still find some great options even if the Easter bunny is due any day now.
Easter Pajamas for the Family
There are great options in this post that you can match or mix and match to your liking and your individual family members preferences. Usually, Easter isn't a holiday where I plan on matching family pajamas since we head out for church in the morning. And if you need a sweet Easter Sunday spring dress for your child, I got you covered in another post.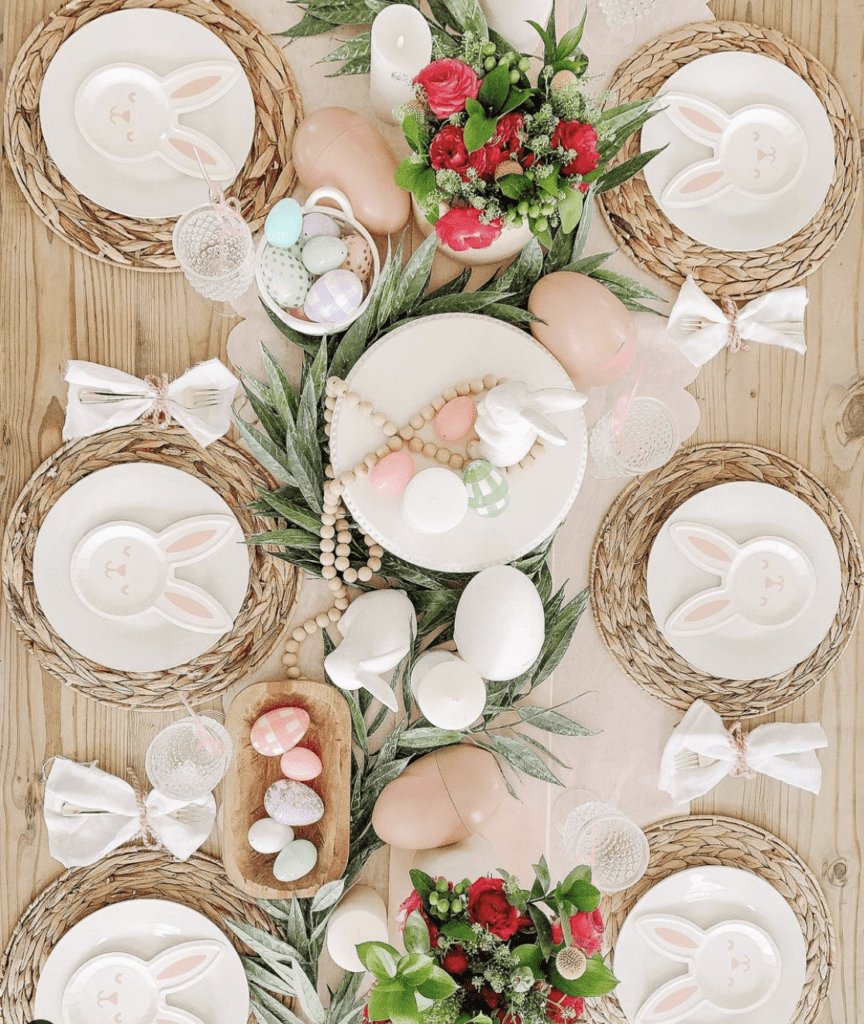 When we plan to wear matching pajamas, I like to be able to savor it for at least an entire day! That is why I typically roll the Easter pjs and present them as gifts. I love to include at least one Easter book for kids in their baskets as well. Then at the end of the day, the kids can get in their Easter pajamas, and we can snuggle up with their new books – the perfect end to the day!
My top picks for Pajamas for your Easter fun this year are below – Happy Shopping!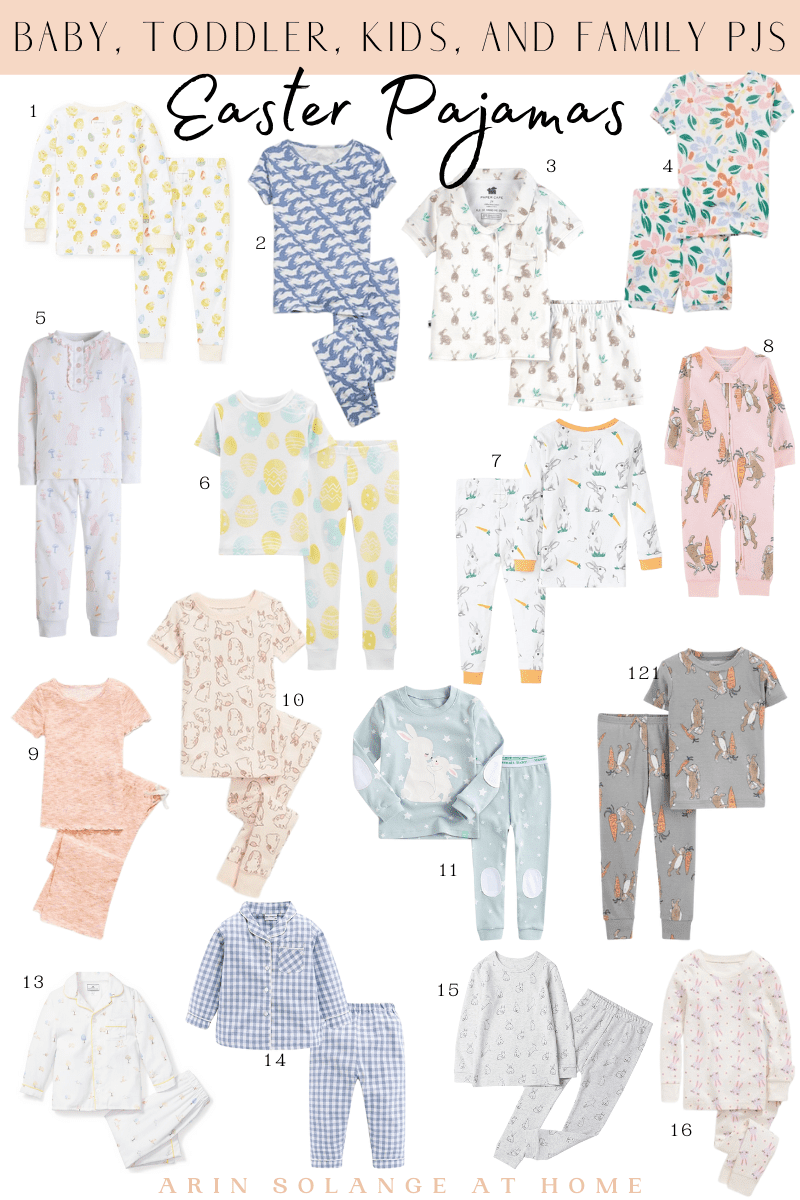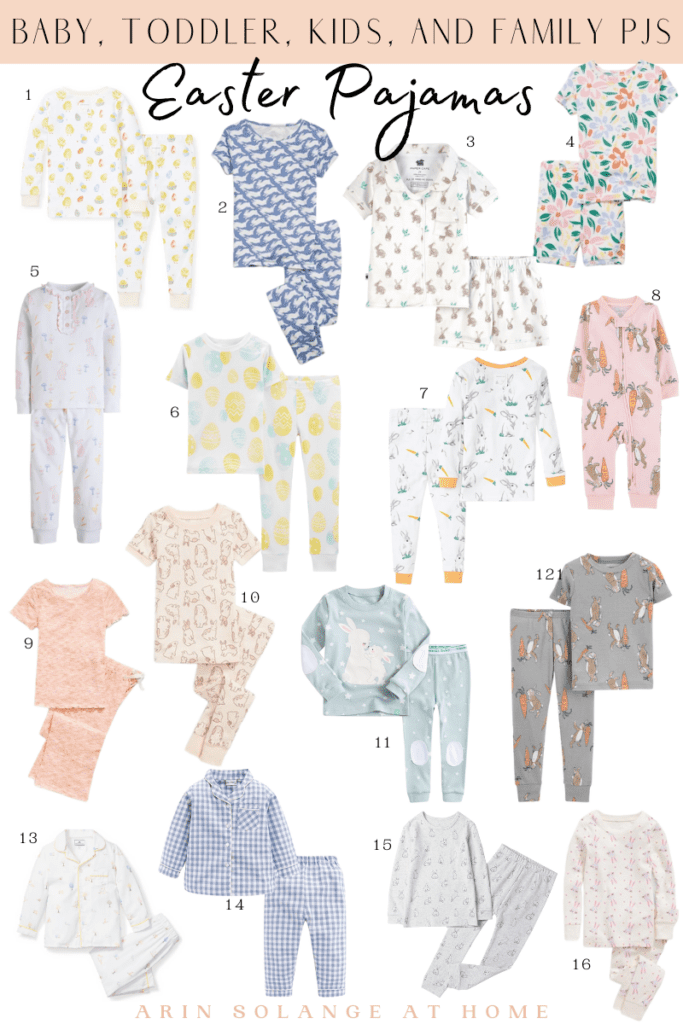 Shop Easter Pajamas for Kids
1 | 2 | 3 | 4 | 5 | 6 | 7 | 8 | 9 | 10 | 11 | 12 | 13 | 14 | 15 | 16
Other Posts You'll Love
Classic Easter Dresses for Girls | The Best Kids Rainbow Pajamas | Easter Basket Fillers for Girls | Easter Basket Fillers for Boys
Pin this image below to find this post later!
Hopefully you found some Easter pajamas for kids you love in this post and are able to find fun ways to celebrate the season this year. Be sure to follow me on Instagram (@arinsolange) and Tik Tok for more fun Easter inspiration. If you have any questions leave them in the comments below. If you pin the photo below the post will be updated every year for your Easter Pajamas.