As the weather grows cooler, there's nothing quite like a hearty bowl of chili to warm you up. One of my favorite soup recipes that is always in rotation at my home is a crockpot white chicken chili. One common question I often get asked is how long does white chicken chili last in the fridge?
In this post, I'll go over how long it lasts in the fridge and freezer, how to reheat it, and how to freshen up the leftovers so they taste like they were just made.
This post may contain affiliate links.
How Long Does White Chicken Chili Last In The Fridge?
My white chicken chili is always a hit with my family and not at all difficult to make. It's a creamy white chicken chili, packed with white beans, chicken breasts, bell peppers, and a blend of spices including chili powder and garlic powder, slow-cooked to perfection.
The importance of proper storage of leftover chili cannot be overstated. Not only does it affect the taste and quality of your chili, but it can also prevent bacterial growth and potential food-borne illness.
Storing your chili correctly extends its shelf life and ensures it remains a delicious treat for days after cooking.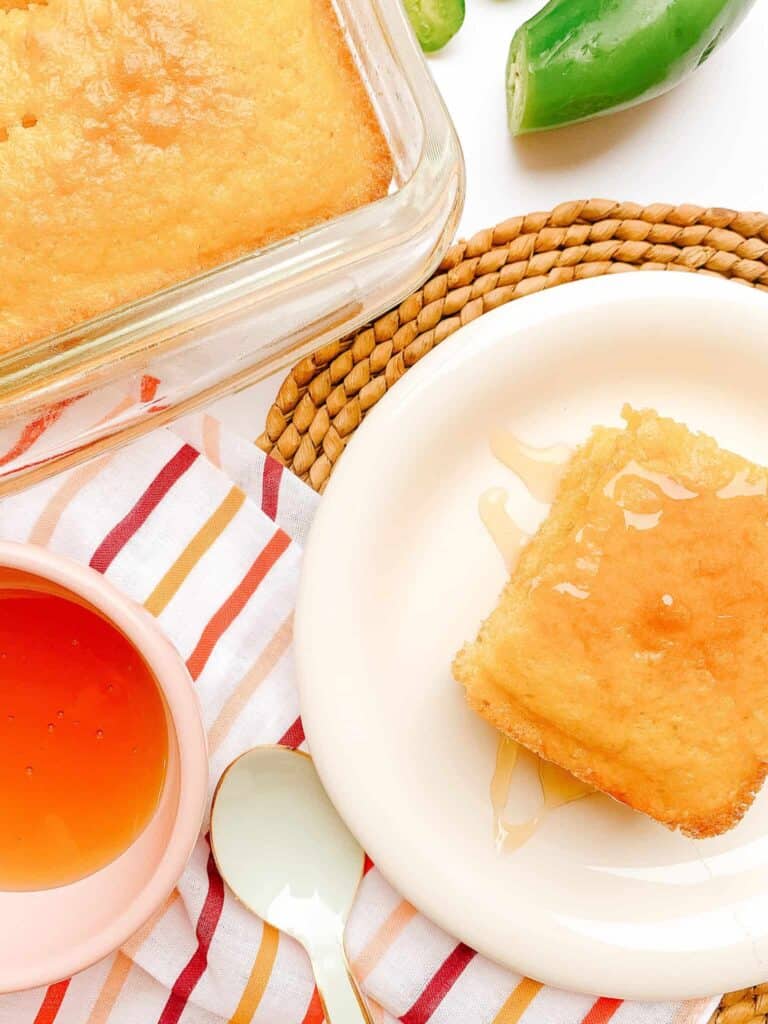 Preparation
After hours of cooking your white chicken chili in the slow cooker, it is essential to let it cool down to room temperature before storing it away.
Remember, perishable foods like homemade chili should not be left at room temperature for more than two hours, as this can encourage bacteria growth and potentially lead to food poisoning symptoms such as stomach cramps.
When it comes to storing white chicken chili, one of the key factors to consider is the temperature. Bacterial growth thrives in the temperature danger zone between 40°F (4°C) and 140°F (60°C).
To minimize the risk of food-borne illness, it's crucial to cool down your chili quickly and store it in the refrigerator within two hours of cooking.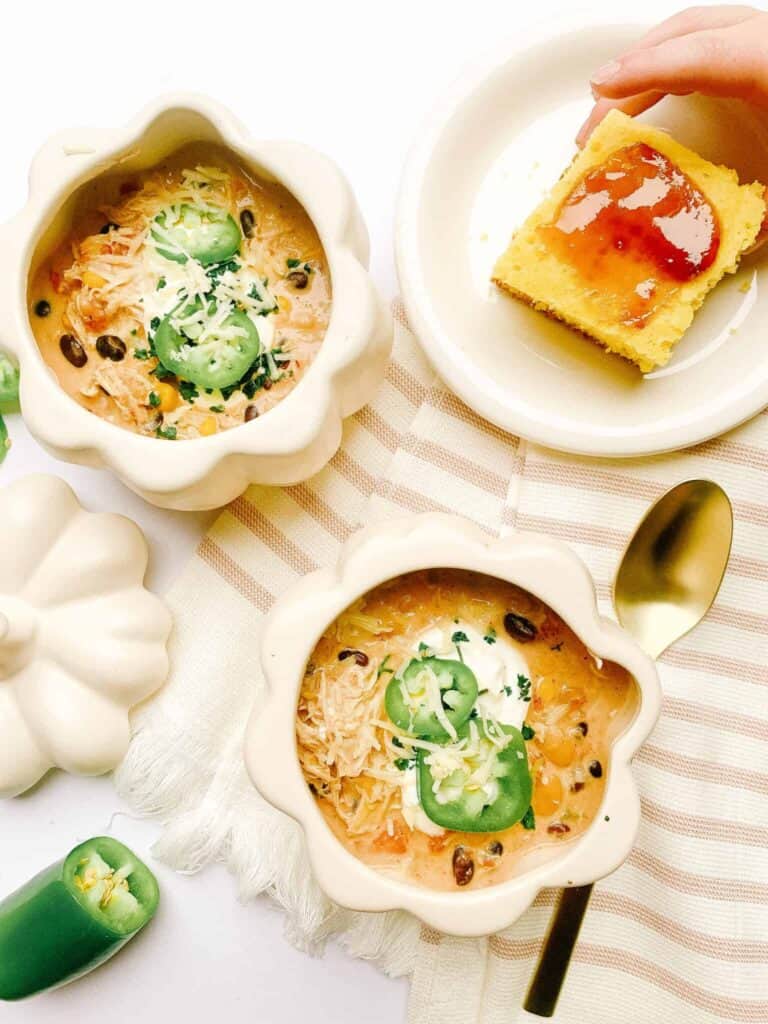 To expedite cooling, transfer your chili to a large bowl or shallow containers rather than leaving it in the slow cooker. This allows for faster heat dissipation and reduces the time it spends in the temperature danger zone.
Placing the containers in an ice bath or using a fan can further speed up the cooling process.
Fridge Storage
Once your chili has cooled, transfer it to an airtight container, as this is the best way to store chili in the refrigerator. It helps maintain the chili's moisture content and prevents it from absorbing any odors from other foods in the fridge.
If you're using containers with lids, make sure they fit tightly to create a proper seal. Alternatively, you can use plastic wrap or aluminum foil to cover the bowl tightly.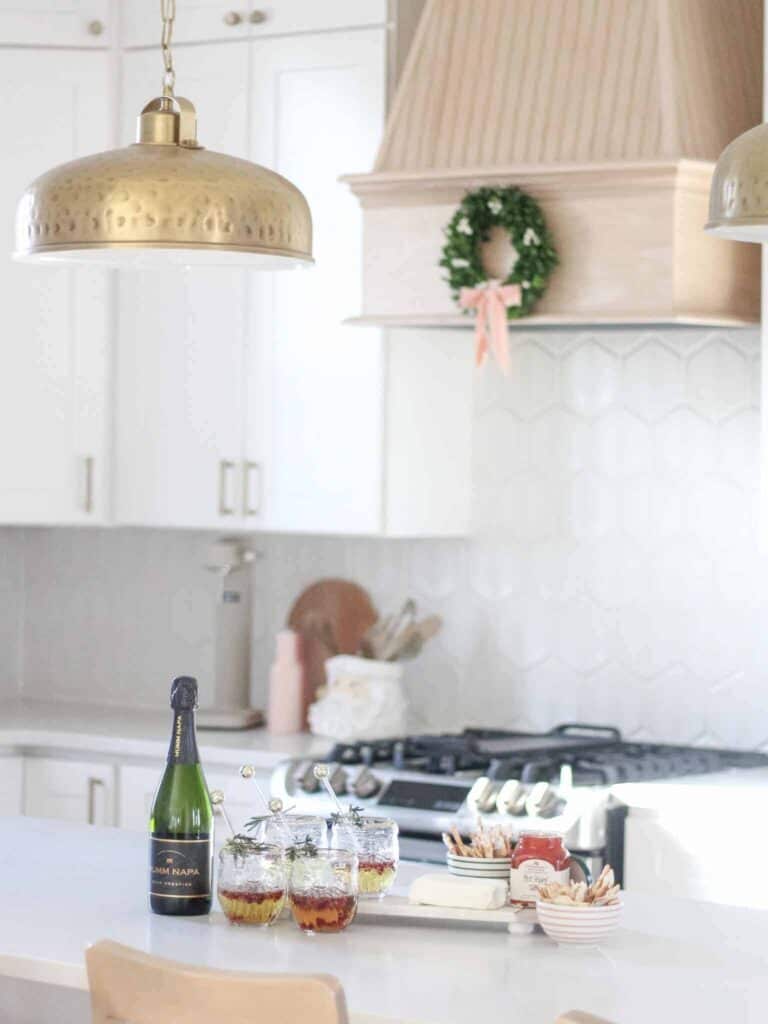 If you've made large amounts, consider portioning it into smaller, shallow containers. This not only helps it cool faster but also makes it easier to grab the perfect serving size for your next day lunch or dinner.
Store these containers on the bottom shelf, the coldest part of the fridge, to maintain the best quality and prevent the growth of bacteria. This helps maintain a consistently low temperature and minimizes the risk of cross-contamination with other foods.
If you're using multiple containers, arrange them in a way that allows for proper air circulation. Avoid overcrowding the fridge, as this can lead to uneven cooling and potentially compromise the quality of the chili.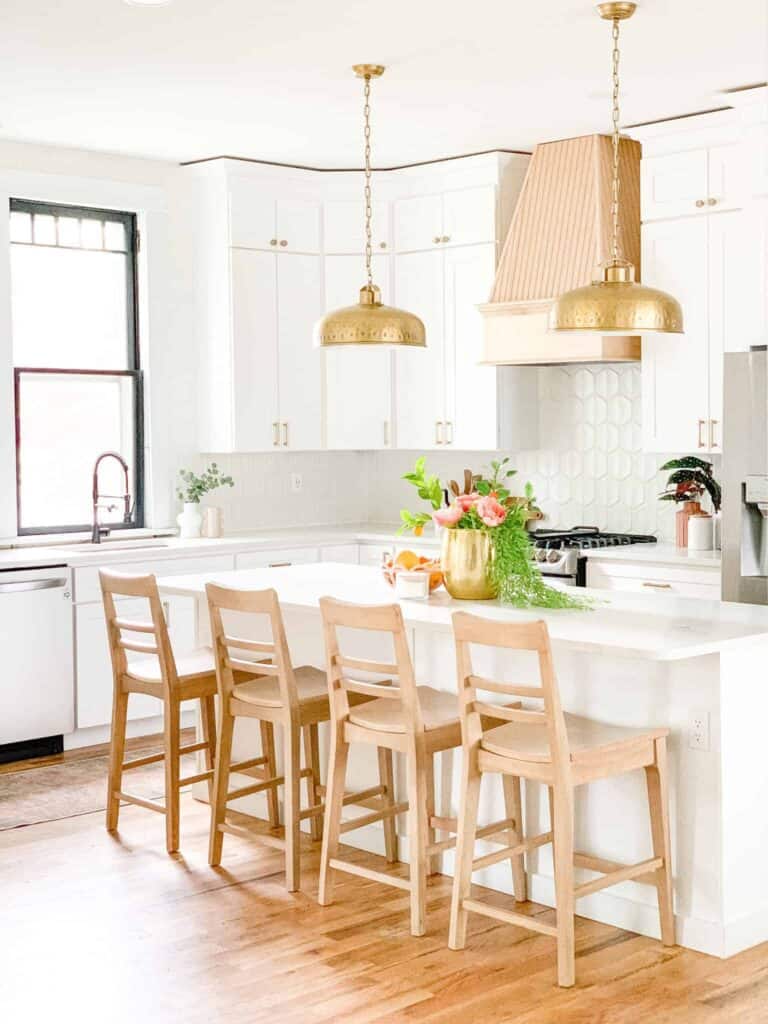 How Long Does White Chicken Chili Last In The Fridge With Proper Storage?
So, how long does this delicious chili last in the fridge?
Generally, leftover chili, whether it's a spicy stew of chili con carne, a simple white bean chicken chili, or even a meatless chili with kidney beans, will last for 3-4 days in the refrigerator.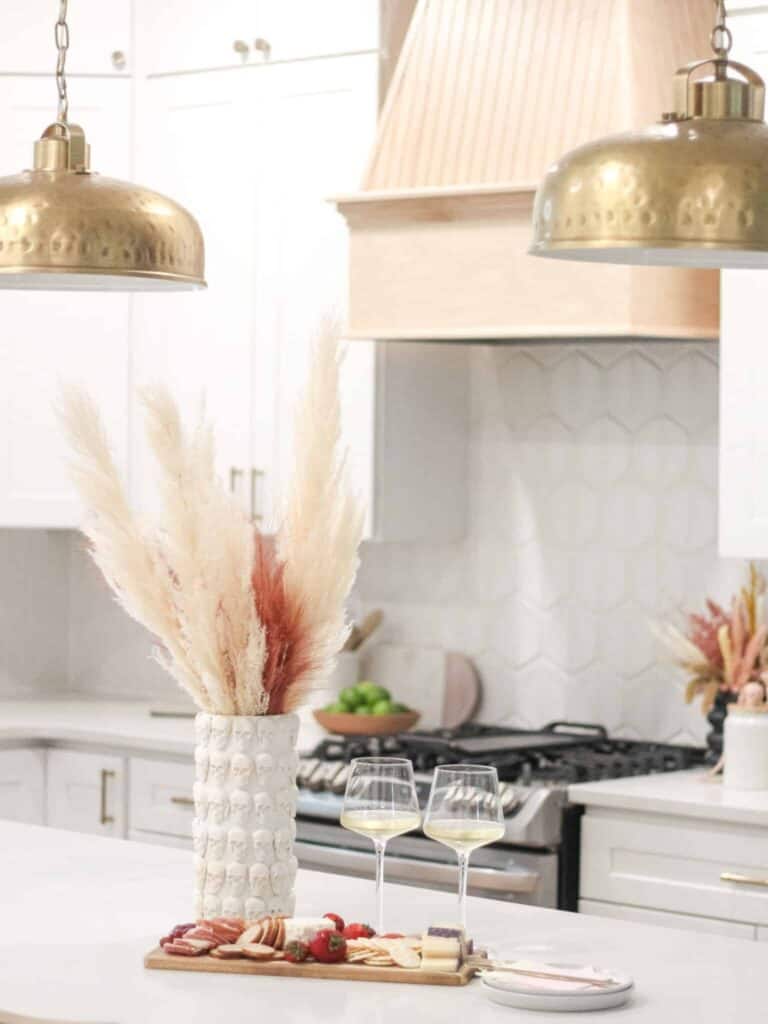 It's important to note that this time frame can vary depending on several factors, including the freshness of the ingredients used and how well the chili was stored.
Always check for signs of spoilage such as a sour smell, slimy texture, or an unpleasant odor before eating old chili.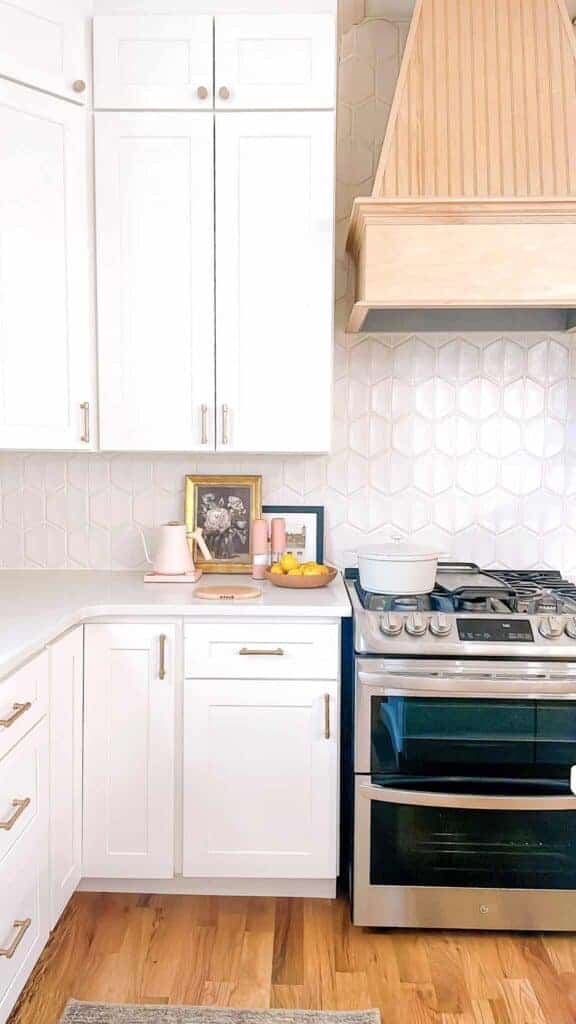 Additional Storage Options
But what if you've made a large pot of chili and can't consume it within this time frame? Fear not, freezing is a great option for longer shelf life.
Before freezing your chili, let it cool down completely at room temperature. Once cooled, transfer the chili into a freezer-safe container or heavy-duty freezer bags.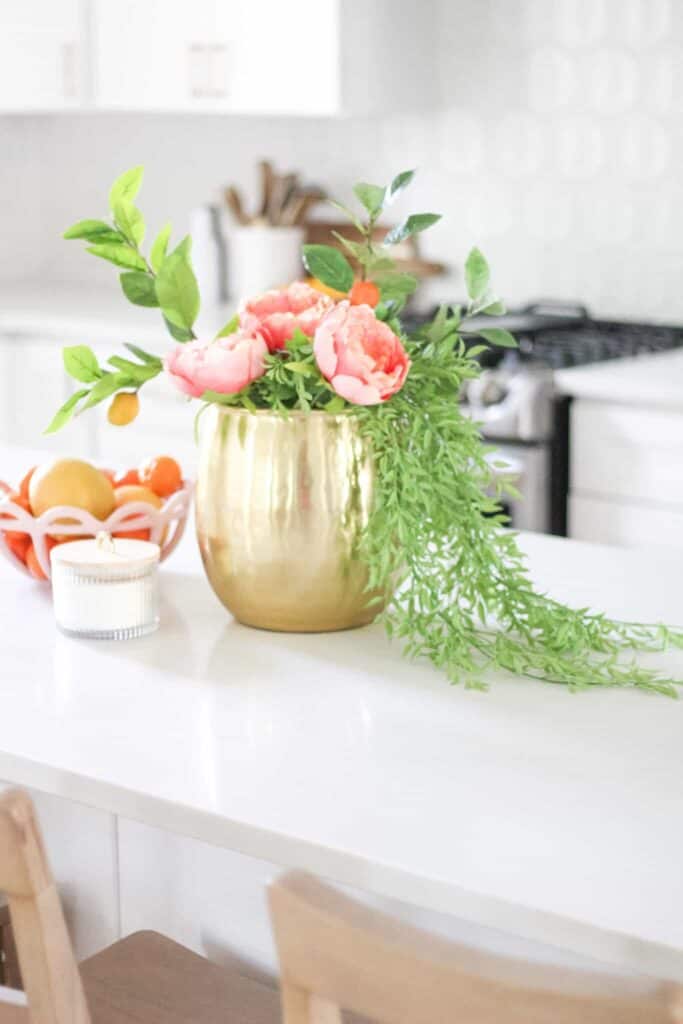 Be sure to leave some space at the top as the chili will expand when frozen. Properly stored, your chili can maintain the best quality for about 4 to 6 months in the freezer, though it will remain safe beyond that time if kept at a constant temperature of 0°F.
Be mindful of freezer burn, and always check the chili for signs of spoilage before reheating.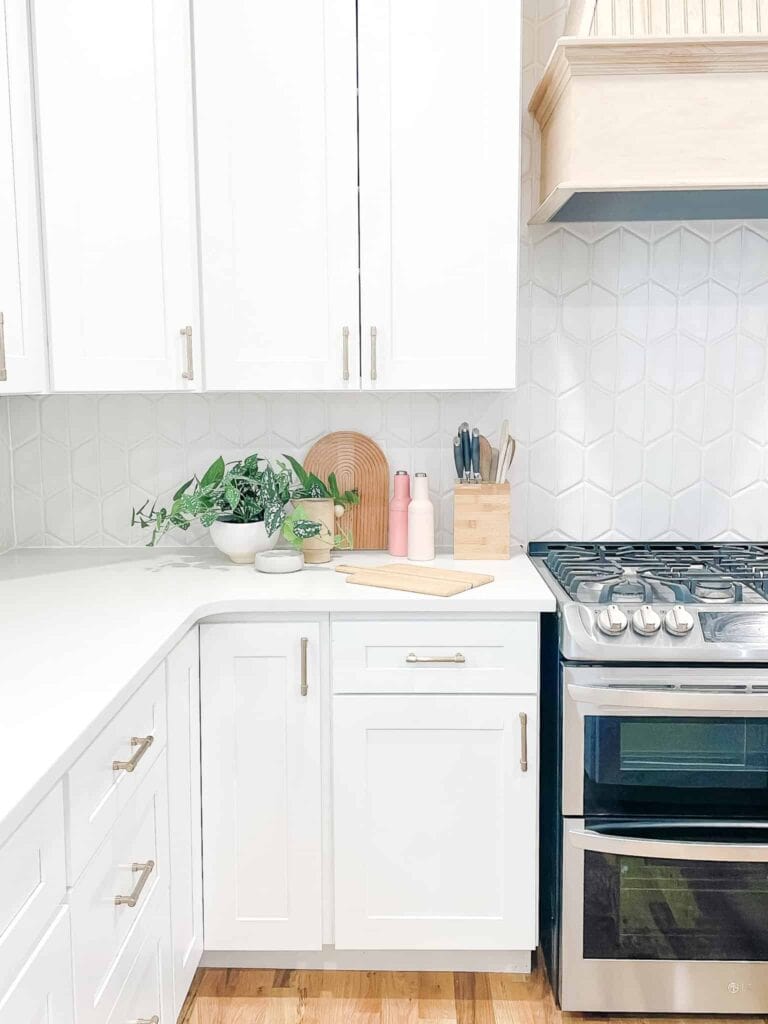 Reheating
To thaw frozen chili, it's best to move it to the refrigerator and let it defrost slowly. This process can take a day or so, depending on the quantity of chili.
If you're in a hurry, you can also defrost it in a sink of cold water or use the defrost function of your microwave.
Avoid thawing at room temperature, as this can promote bacterial growth. Once thawed, reheat the chili thoroughly before serving, ensuring it reaches an internal temperature of 165°F (74°C) to kill any potential bacteria.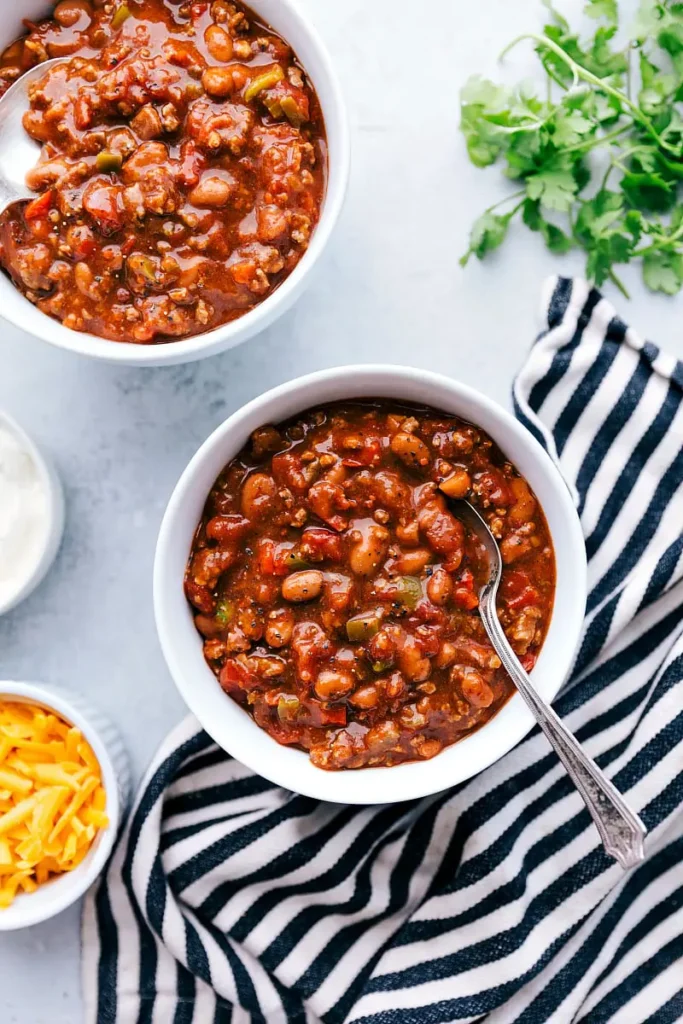 Reheating the chili is a cinch. Simply transfer the chili into a large pot or your instant pot and reheat over medium heat until it reaches an internal temperature of 165°F, stirring occasionally.
If the chili seems too thick, add a splash of chicken broth to thin it out. Alternatively, you can reheat the chili in a microwave-safe bowl on medium-high heat, ensuring to stir occasionally for even heating.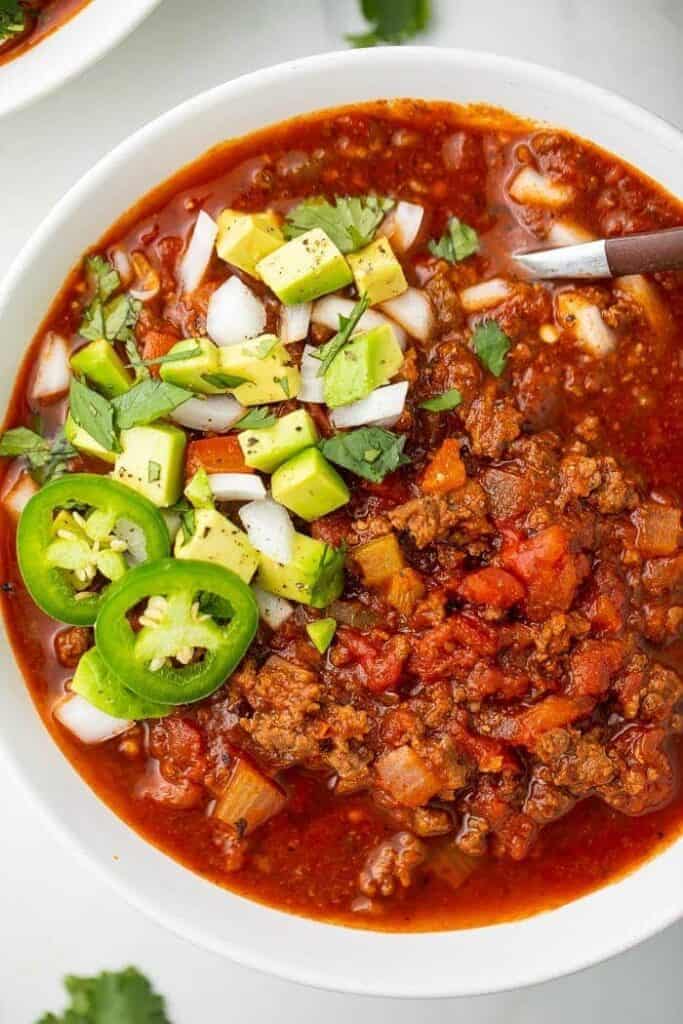 Potential Concerns
Now, let's address some common concerns when it comes to leftover chili.
One question that often arises is whether it's safe to reheat chili multiple times. The answer is yes, as long as you handle the leftovers properly.
When reheating, ensure that the chili reaches a high enough temperature to kill any bacteria that might have grown during storage. It's best to reheat only the portion you plan to consume and avoid reheating the entire batch repeatedly. This helps maintain the quality of the chili and minimizes the risk of bacterial growth.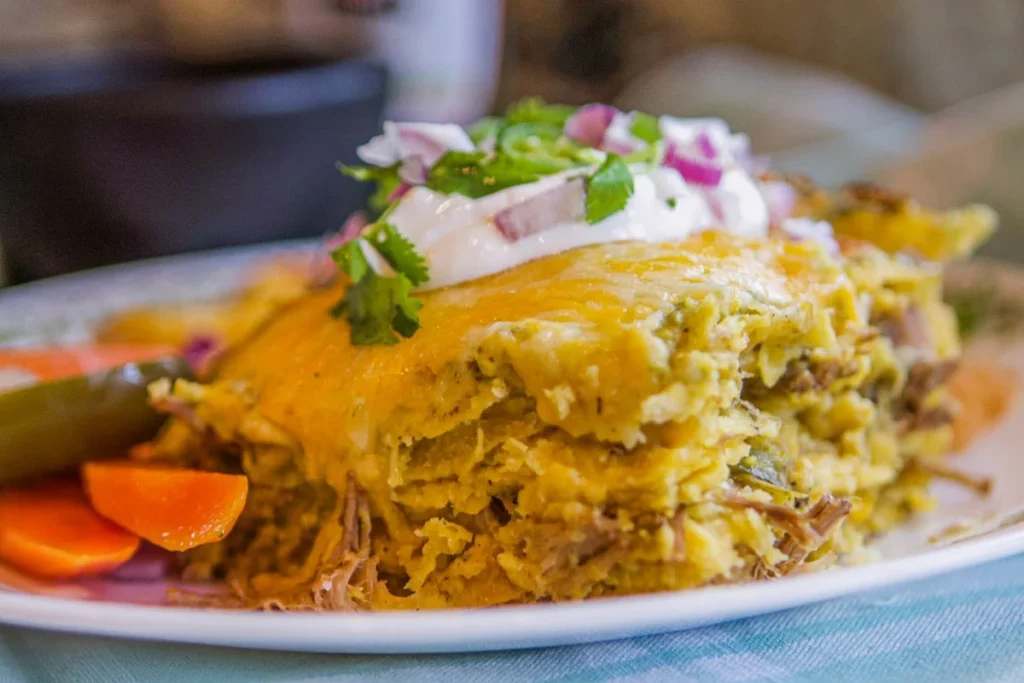 Another concern is the use of different ingredients in white chicken chili. For instance, if you've added dairy products like sour cream or cream cheese to your chili, it's important to note that dairy can sometimes affect the texture and consistency of the chili after being frozen and reheated.
While the flavor may remain intact, the texture might become slightly grainy or separated. However, this does not affect the safety or edibility of the chili.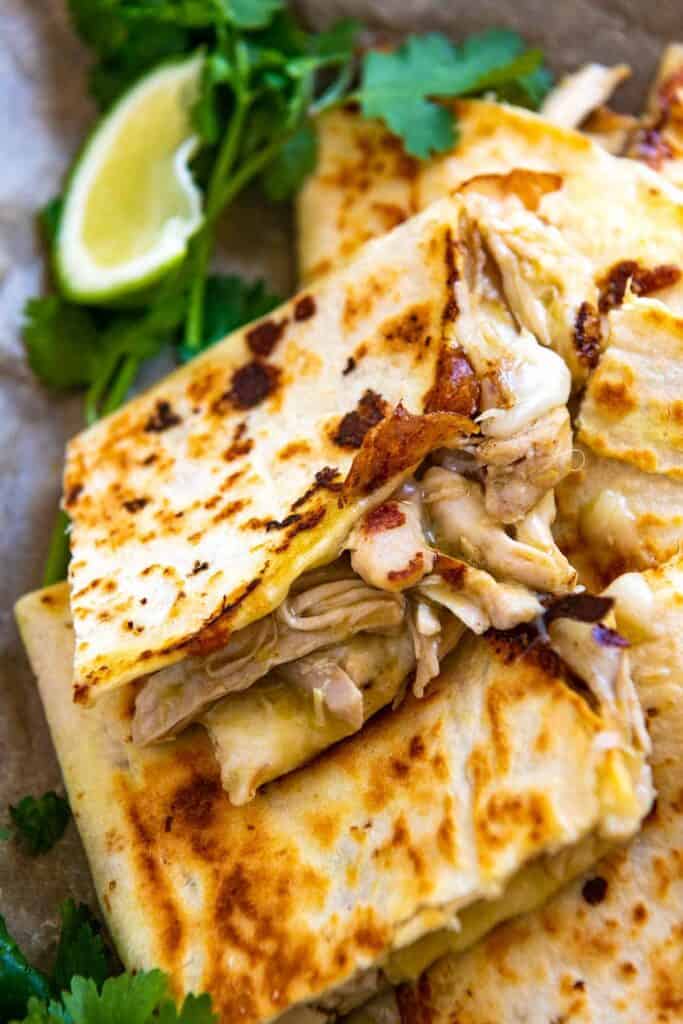 If you find the texture less desirable, you can give the reheated chili a good stir or even use a food processor to blend it back to a smooth consistency.
If I know I plan to freeze my white chicken chili, I will wait to add any dairy ingredients until I plan to defrost it for consumption.
Chili Toppings
Now, let's talk about jazzing up your reheated chili.
One of my favorite ways to serve leftover chili is to add some fresh ingredients to brighten it up.
A squeeze of lime juice, a dollop of sour cream, or a sprinkle of fresh green chilies can make your chili taste as good as it did the day you made it.
Don't forget your favorite toppings like shredded cheese, diced avocado, or crispy tortilla chips.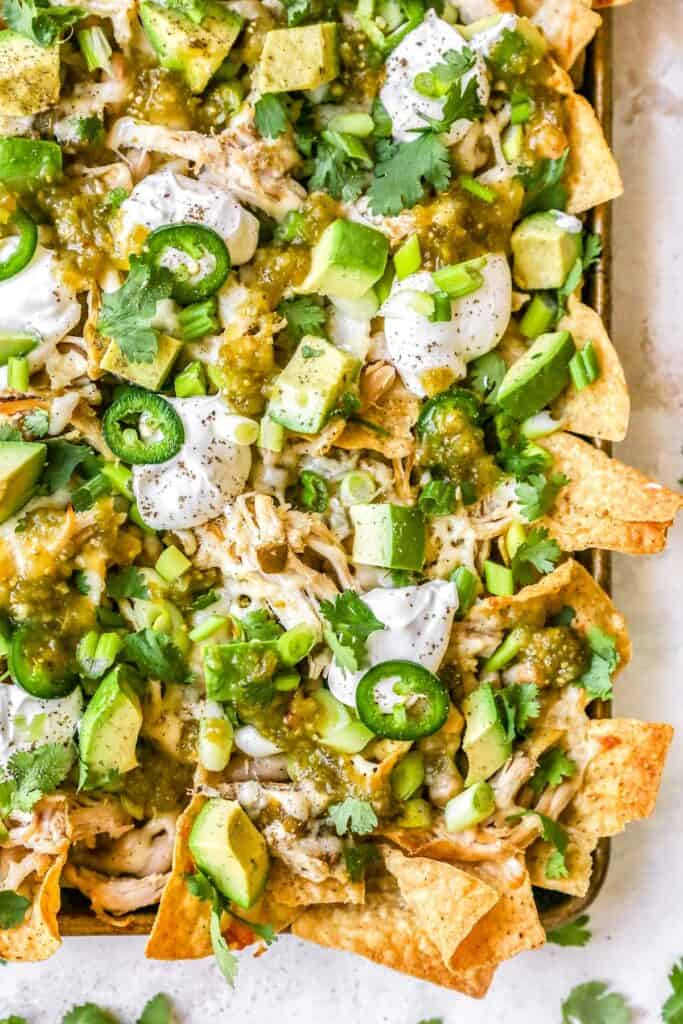 Using Leftover Chili
You can also use leftover chicken chili in different ways – try it as a filling for enchiladas, a topping for nachos, or even mix it in with some cooked pasta for a chili mac and cheese.
Making Modifications
Whether you're using leftover rotisserie chicken or starting with raw meat like chicken thighs or ground beef, making a homemade white chicken chili is always a great way to create a delicious meal.
If you're looking to switch things up, you can always substitute the chicken with turkey for a tasty turkey chili or use a variety of beans like navy beans or cannellini beans.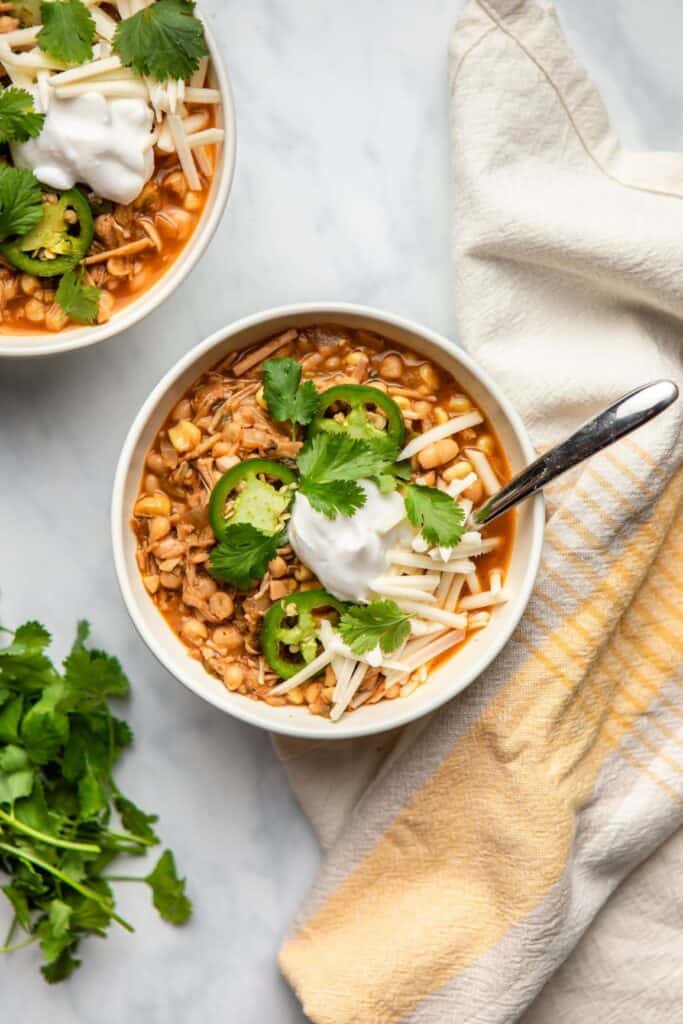 For those who prefer a vegetarian option, simply omit the meat and add more beans and veggies for a meatless chili that's just as hearty and filling.
While making your chili, remember to adjust the spices to your liking. Chili recipes are flexible that way.
You can add more chili powder, cayenne pepper, or salsa verde for a spicier stew, or tone it down with cream cheese and sour cream for a more creamy white chicken chili.
If you don't have fresh bell peppers or chili peppers on hand, you can always use green chiles from a can, or even a dash of hot sauce.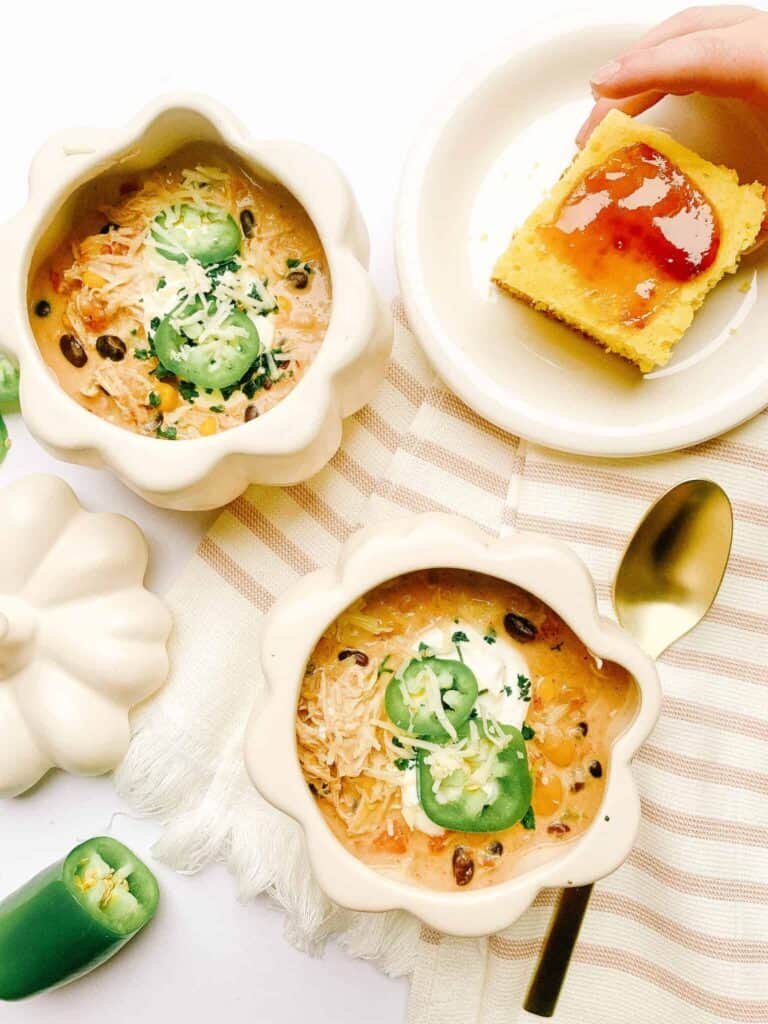 Shop My Favorite Amazon Products
Make sure to check out my favorite kitchen products for chili season! These are great to have on hand to enjoy a big bowl of chili!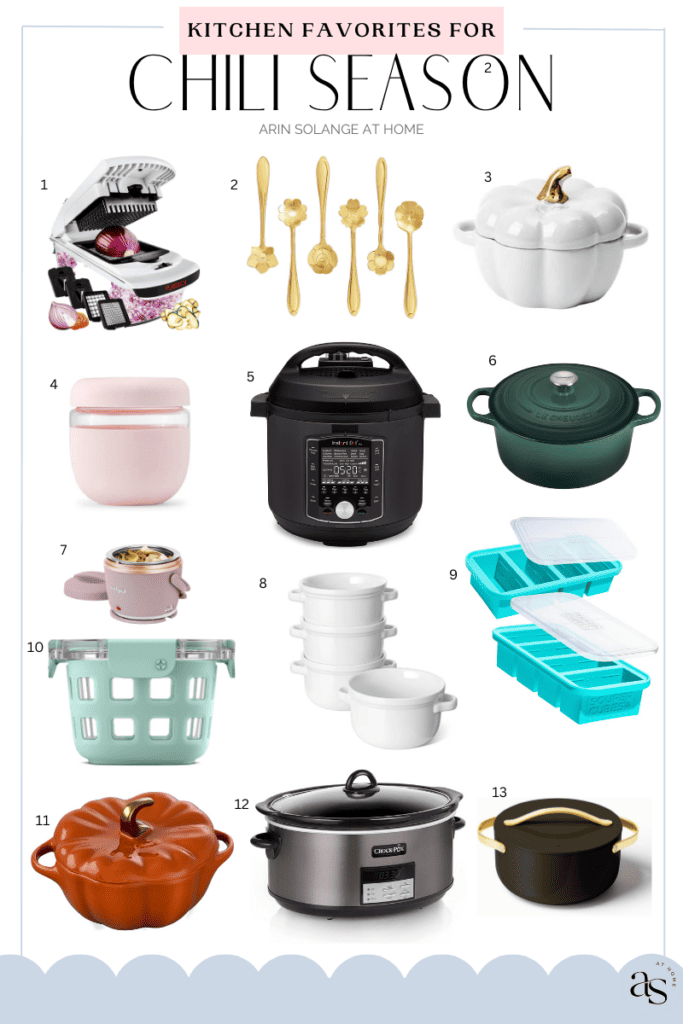 1 | 2 | 3 | 4 | 5 | 6 | 7 | 8 | 9 | 10 | 11 | 12 | 13
Other Posts You'll Love
White Chicken Chili In The Crockpot | 10 Spooky Halloween Coffee Recipes | Easy Sweet Cornbread Recipes
Follow Social For The Latest & Greatest
Pin The Photo Below For Later
With proper storage, your homemade chili can be a delicious meal you can enjoy throughout the week. Remember, the safety of your chili, like all foods, depends largely on how it is handled. Food safety is crucial to prevent food-borne illness and to ensure maximum freshness and quality.
If you've tried my white chicken chili recipe or have a different type of chili that you love, be sure to comment down below and share your experiences. I'd love to hear your favorite ways to serve and store chili, and any tips you have for prolonging its shelf life. Nothing beats a bowl of warm, comforting chili, especially when it's a beloved recipe that can be enjoyed time and time again.