I seriously can't believe Memorial Day already passed and 4th of July is just around the corner. Last year you all loved my 4th of July outfit round up, so I figured I would throw together some great options for those of you getting ready to dress your little girls festive this year. Check out these toddler girl 4th of July outfit ideas. Some of them are very patriotic, but as with most of my holiday outfit posts, I tried to do mostly options your daughter can wear all season!
This post contains affiliate Links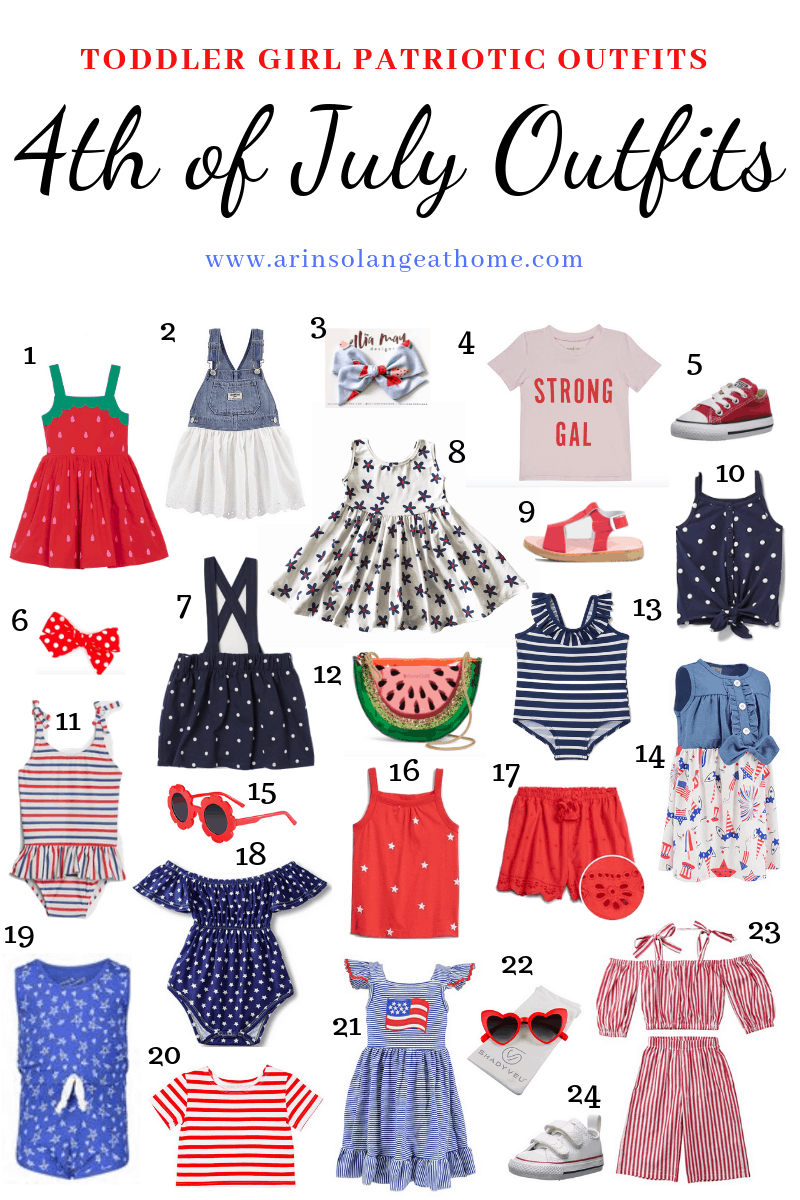 Toddler Girl 4th of July Outfits
1 | 2 | 3 | 4 | 5 | 6 | 7 | 8 | 9 | 10 | 11 | 12 | 13 | 14 | 15 | 16 | 17 | 18 |
And to see more amazing ideas, check out my friend Navy's picks for 4th of July this year! and if you need more inspiration after that be sure to check out last years post with plenty of options you can still get this year.