Renovating a kitchen can be expensive. A majority of your budget can be spent on kitchen cabinets alone. If you are looking for high end kitchen cabinet brands, we'll go over 13 cabinet producers with an incredible reputation.
This post may contain affiliate links.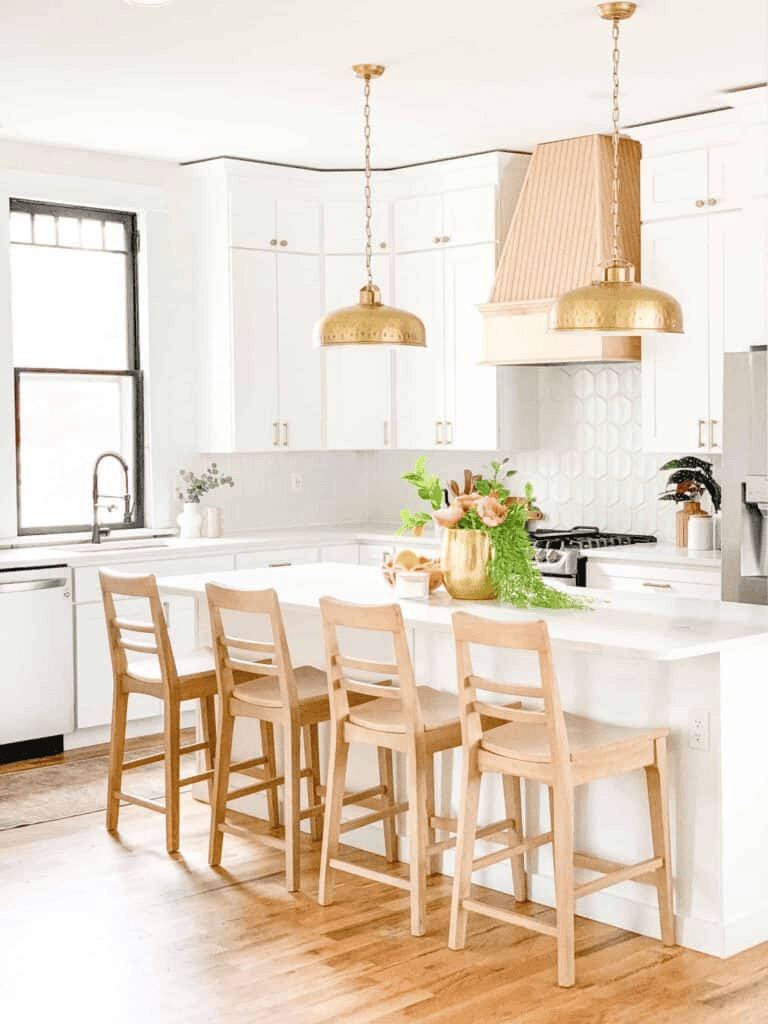 13 High End Kitchen Cabinet Brands To Consider
If you've been a follower of mine for a few years, you'll know that we renovated our current home with HGTV.
Our 1860's historic house had to have a total gut renovation. We wanted to keep the charm of our historic house, but bring it up to this century.
Our kitchen was initially in another room entirely. The past layout would not work with our family. Now that we have an open floor plan with our kitchen, front living room, and dining room, this works perfectly for our family.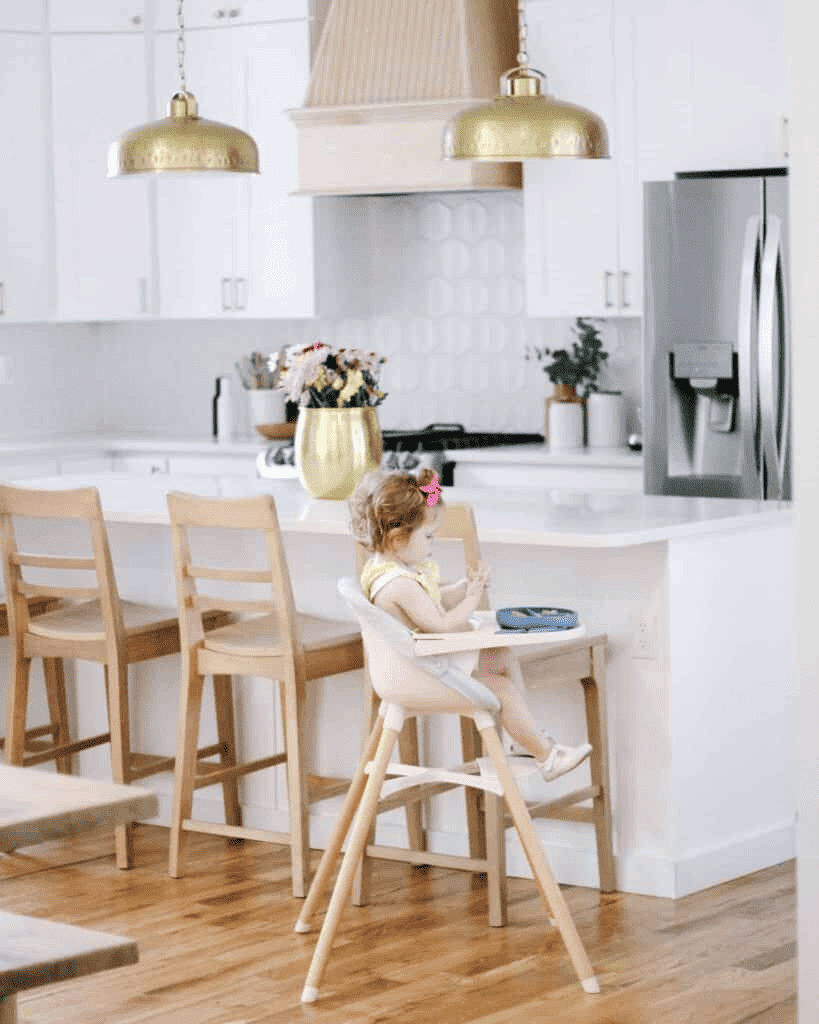 Besides changes to a layout, we had tons of design choices to make. While some of the choices were ours to make, others weren't.
Our kitchen cabinets were not a decision we got to make. While I love the look of the cabinets, their function is not the best. In all honesty, they aren't the best quality.
While we have no plans on replacing these cabinets anytime soon, I do have some serious cabinet envy.
If you are looking to replace your cabinets or undergo a renovation, these are the top 13 kitchen cabinet brands that I'd consider for myself.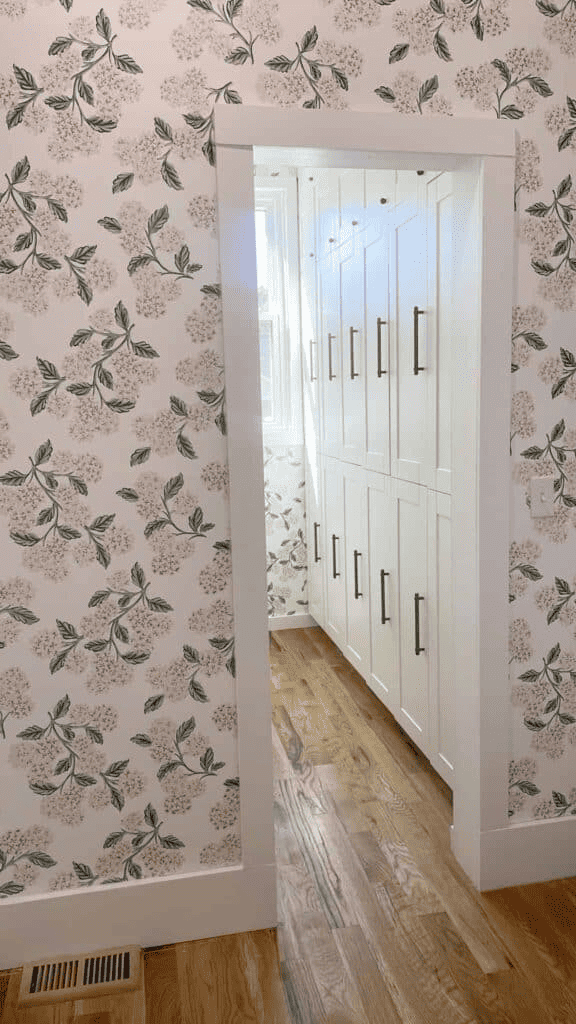 Considerations Before Picking Out Cabinets
Before we get to the top brands of kitchen cabinets, you'll need to keep a few considerations in mind.
#1 Budget
First, determine your budget for the kitchen cabinets and stick to it.
Cabinets can vary significantly in price, so it's essential to find a balance between quality, aesthetics, and cost. Consider whether you need custom cabinets or if stock or semi-custom cabinets will meet your requirements.
This will help you narrow down your options and guide your choices regarding materials, finishes, and additional features.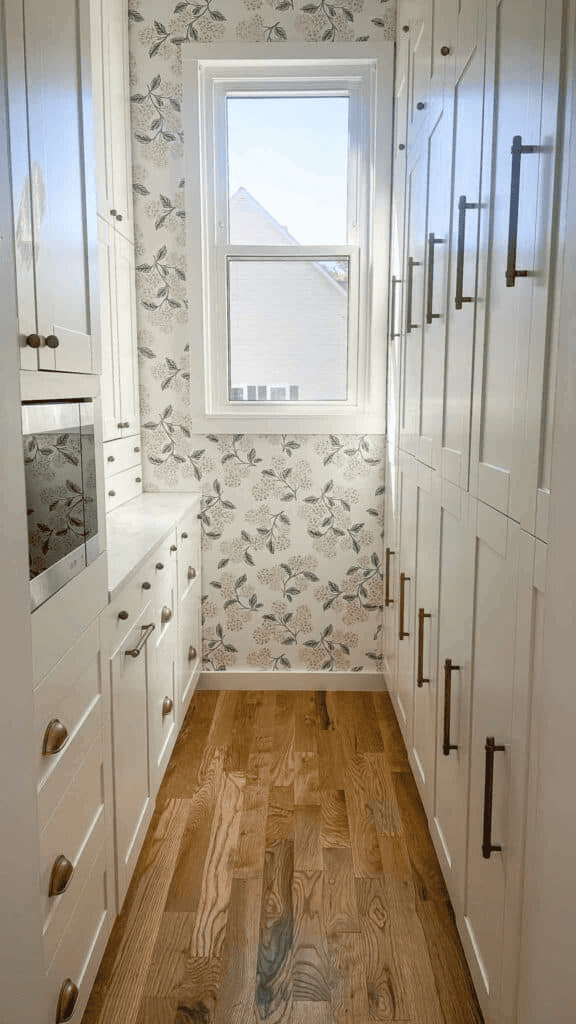 #2 Materials & Quality
Next, look for cabinets made from durable materials that will withstand daily use.
Solid wood such as oak, maple, cherry and birch wood are commonly used for cabinet door, frames, and drawer fronts. Plywood, and medium-density fiberboard (MDF) or furniture-grade particleboard with veneer or laminate finish are generally used for the cabinet box.
Regardless of the material type, they should be resistant to warping, cracking, and moisture damage.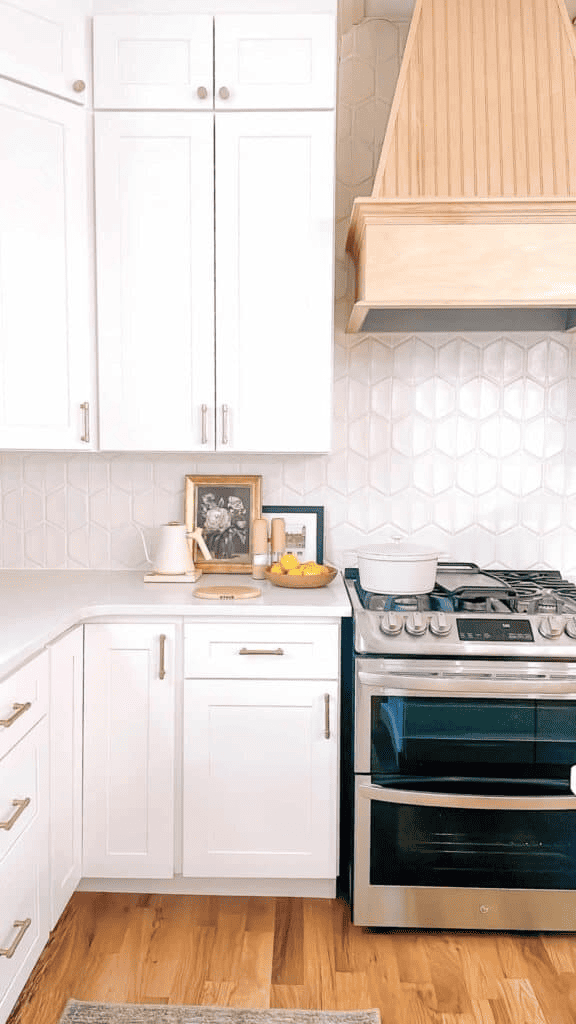 If you're environmentally conscious, you may want to consider eco-friendly options. Look for cabinets made from sustainable materials and those with certifications such as Forest Stewardship Council (FSC) certification.
Check the construction quality, such as the thickness of the panels, the strength of the joints, and the quality of the hardware. The construction techniques used in assembling the cabinets significantly impact their quality and durability.
Look for cabinets that use solid joinery methods such as dovetail, mortise and tenon, or dowel joints for enhanced strength and longevity. Avoid cabinets with stapled or glued joints as they may not hold up well over time.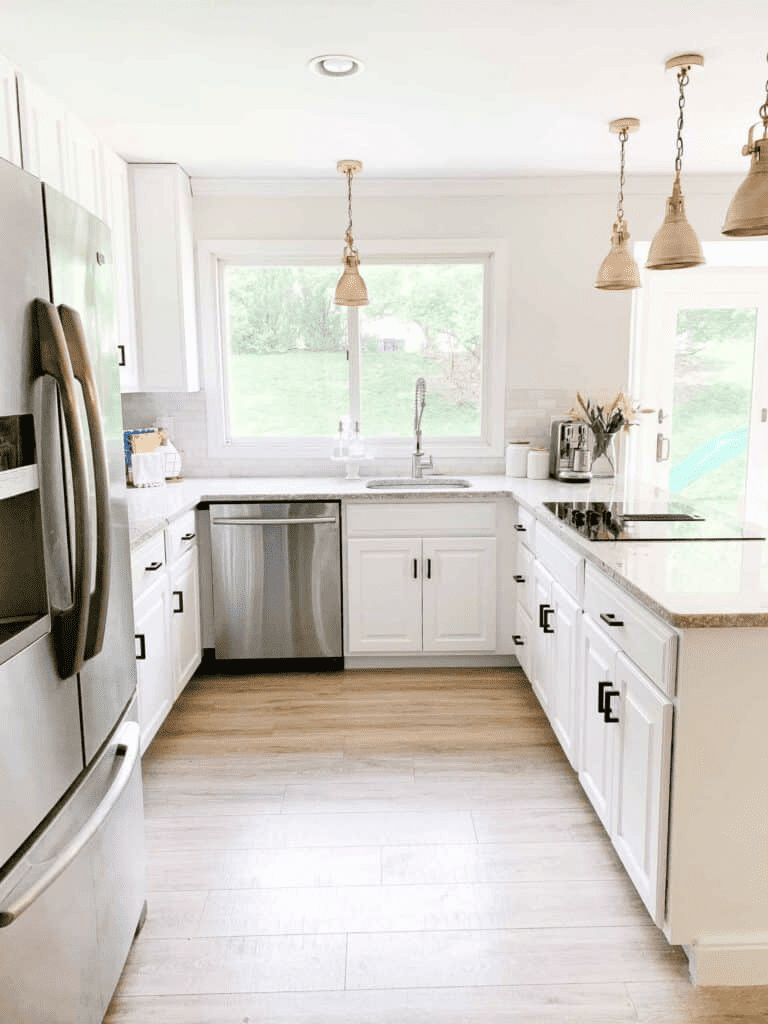 #3 Style & Design
You'll need to decide on the style and design of the cabinets that suit your kitchen and personal taste. Consider factors like traditional, modern, transitional, or contemporary styles. Look for design elements that will harmonize with other elements in your kitchen, such as countertops, backsplash, and flooring.
Not only do you need to determine a cabinet door style, but you'll also need to consider the cabinet finish, color, hardware, and accessories.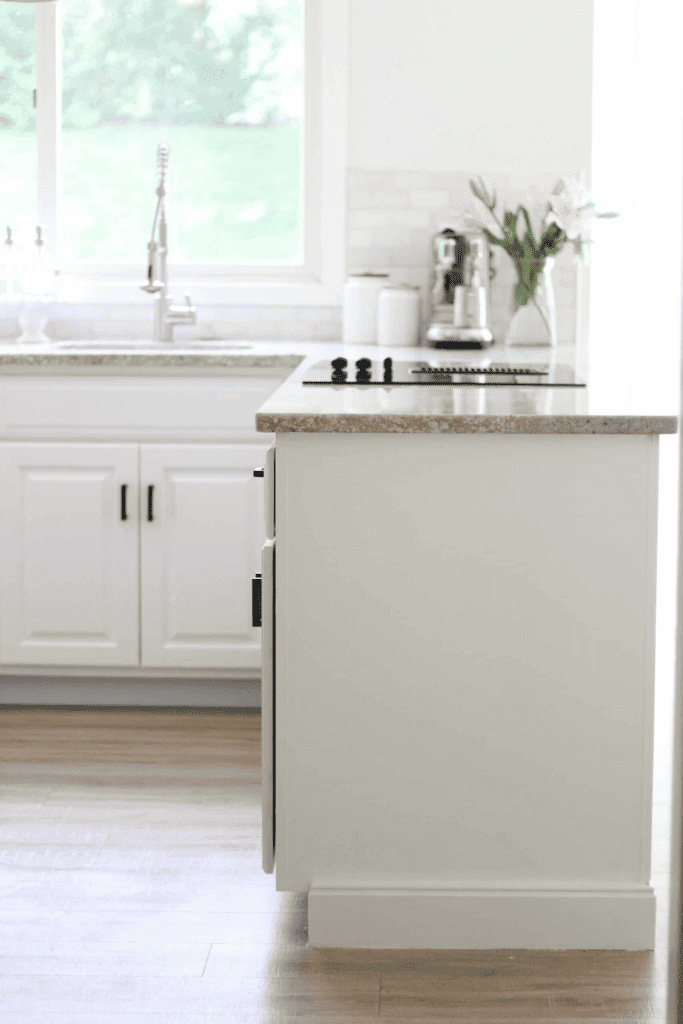 Cabinet Finish
Choose a finish and color that harmonizes with your kitchen's overall design and style. Popular options include stained wood, painted finishes, and laminates.
To help narrow down your finishes, make sure you keep in mind factors like durability, ease of ease of cleaning, and resistance to moisture and stains.
A high-quality cabinet will have a durable and smooth finish that not only enhances aesthetic appeal but also protects the wood from moisture, stains, and scratches.
Look for finishes that are resistant to chipping, peeling, and discoloration. A multi-step finishing process, such as catalyzed conversion varnish or polyurethane, provides excellent durability and protection.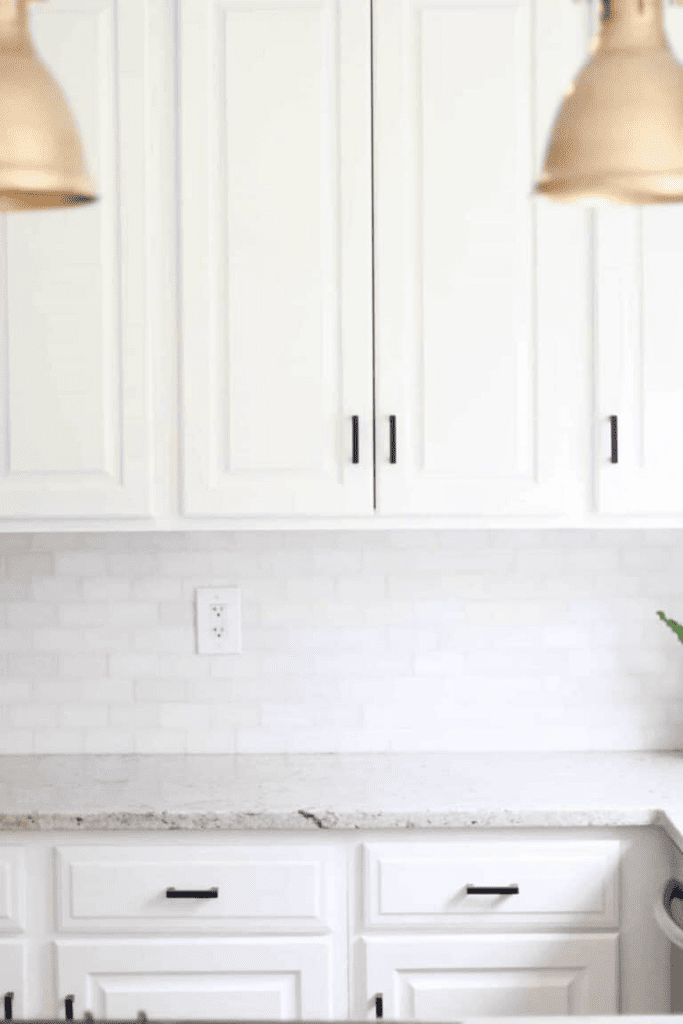 Selecting Cabinet Hardware
Pay attention to the hardware and components used in the cabinets. High-quality cabinets often feature sturdy and smooth-operating hinges, drawer slides, pulls, knobs, and handles.
Hardware selection in general can be a personal preference.If choosing the hardware, you'll want to choose a size that complements the cabinet style, you also need to consider placement of the hardware on the cabinet.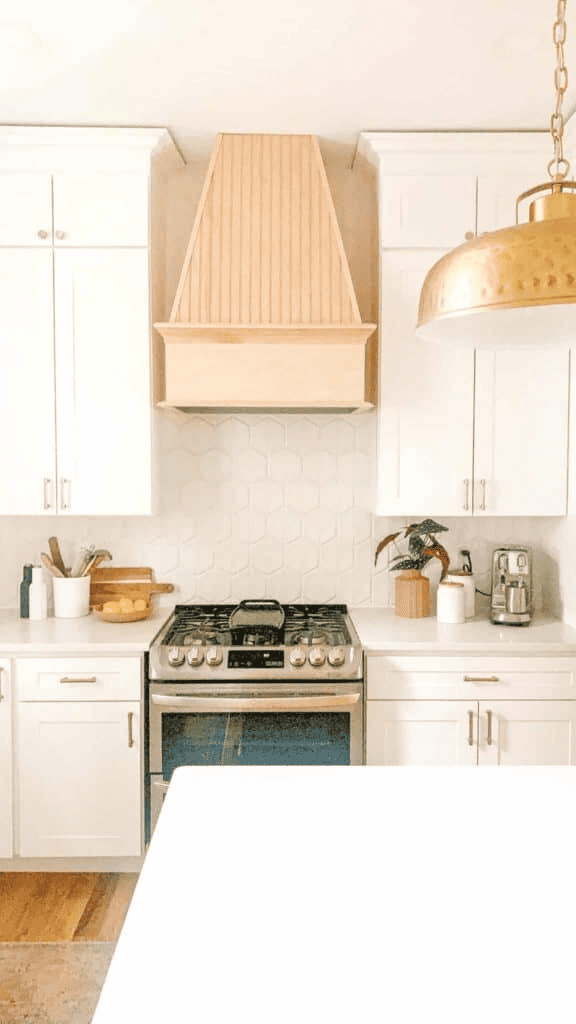 #4 Cabinet Accessories
Think about the functionality and convenience of accessories like soft-close hinges, drawer dividers, and lighting fixtures.
Soft-close hinges and drawer slides are desirable as they provide a quiet and effortless closing action, reducing wear and tear.
Well-constructed cabinets will also have thoughtful interior features that enhance functionality and organization. Adjustable shelves, pull-out trays, dividers, and specialized storage solutions maximize the use of space and make accessing items more convenient.
The more bells and whistles your cabinets have, the higher the cost so you'll need to keep your budget in mind.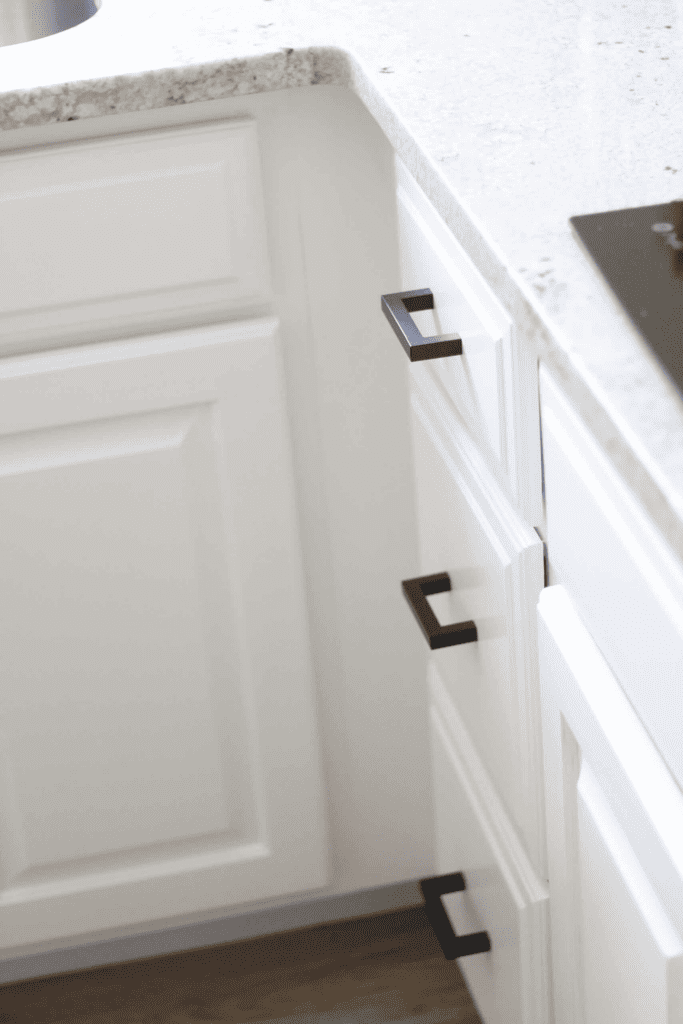 #5 Storage Needs
Don't forget to assess your storage needs and how you use your kitchen.
Consider the quantity and sizes of your cookware, dishes, utensils, appliances, and pantry items. This will help you determine the number of cabinets, drawers, and shelves you'll require, as well as any specialized storage solutions. Features like pull-out shelves, lazy Susans, spice racks, and built-in organizers help to maximize functionality.
Once you assess your storage needs, you'll want to review your kitchen's layout and evaluate the available space.
Take measurements of the walls, ceiling height, and any architectural features or obstructions that may impact the cabinet installation.
Consider the workflow and ensure that the cabinet placement allows for efficient movement and easy access to essential areas, such as the sink, stove, and refrigerator.
#6 Installation Needs
Determine whether you will install the cabinets yourself or hire professionals.
Proper installation is crucial for the longevity and functionality of your cabinets. If you're not experienced, it's generally recommended to hire a professional.
#7 Warranty
Always make sure to check the warranty offered by the cabinet manufacturer and review their customer service reputation. A reliable warranty and good customer service can provide peace of mind and assistance if any issues arise.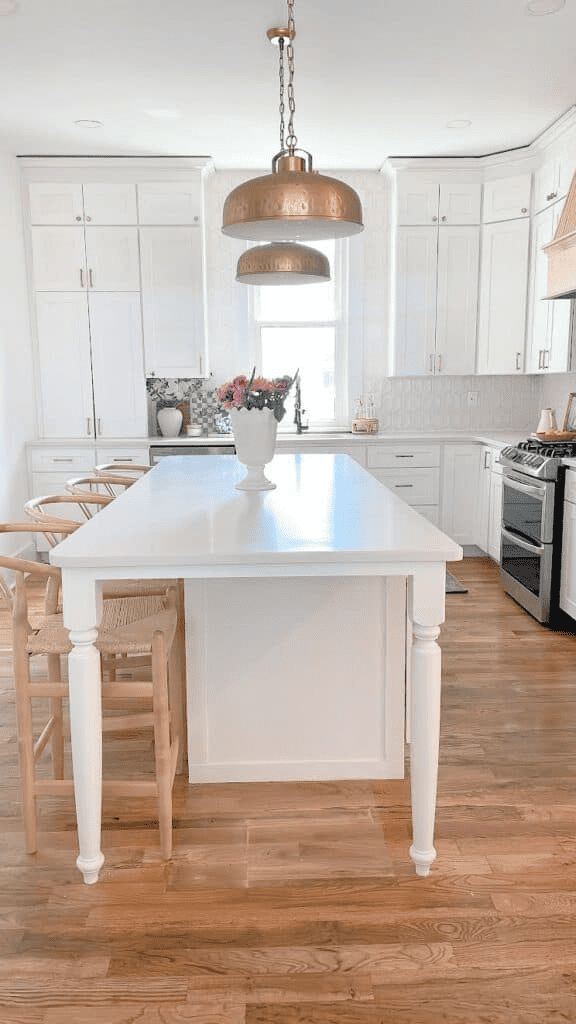 Types of Kitchen Cabinets and Their Sizing
Kitchen cabinets come in various types and sizes, each serving a specific purpose and providing unique storage solutions.
Sizing of kitchen cabinets may vary depending on the manufacturer and custom options. There are also various specialty cabinets available, such as sink base cabinets, cooktop cabinets, and appliance garages. These specialty cabinets are designed to accommodate specific kitchen fixtures and appliances.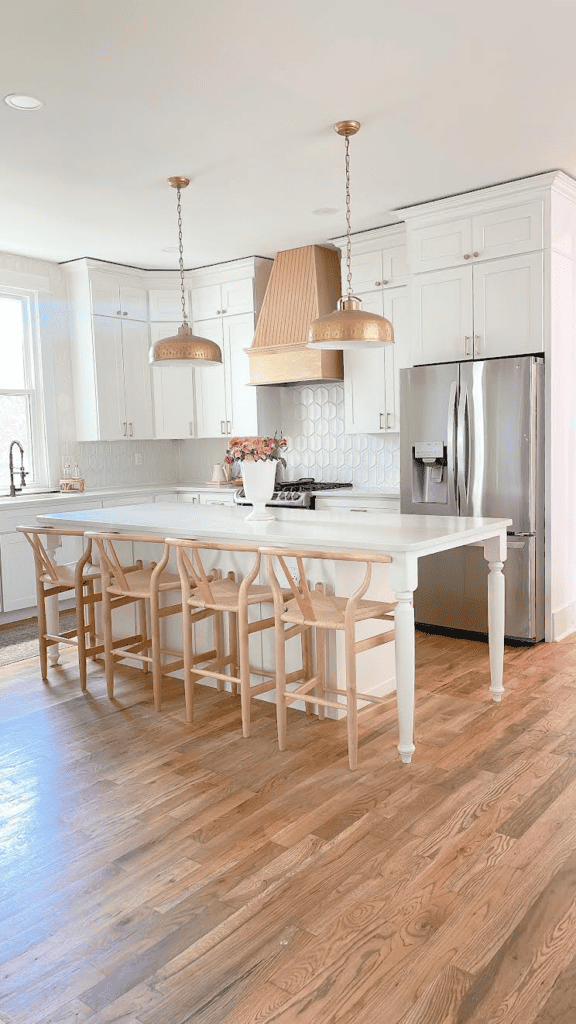 When planning your kitchen layout and selecting cabinets, it's essential to consider your storage needs, available space, and budget.
The cost of your cabinets will range widely depending on the materials, finishes, and type and quantity of cabinets you need.
These are the different cabinet types and their sizes:
#1 Base Cabinets
Base cabinets are installed on the floor and provide the foundation for the kitchen countertops. They typically have a height of 34.5 to 36 inches, including the countertop thickness. Base cabinets come in standard widths of 12, 15, 18, 24, 30, 36, and 48 inches.
Find out more about standard kitchen base cabinets dimensions.
#2 Lower Cabinets
Lower cabinets are similar to base cabinets, but they often include drawers for storage. Lower cabinets usually have the same height and width options as base cabinets.
#3 Upper Cabinets
Upper cabinets are installed above the countertop and provide additional storage space. They are typically shorter than base cabinets, with a height of 12 to 18 inches and a depth of 12 to 15 inches. The width options for upper cabinets are the same as base cabinets.
#4 Tall Cabinets
Tall cabinets, also known as pantry cabinets or utility cabinets, are floor-to-ceiling cabinets that provide extra storage space. They can have a height of 84 to 96 inches, a width of 12 to 36 inches, and a depth of 12 to 24 inches. Tall cabinets often feature a combination of shelves, drawers, and pull-out racks for efficient organization.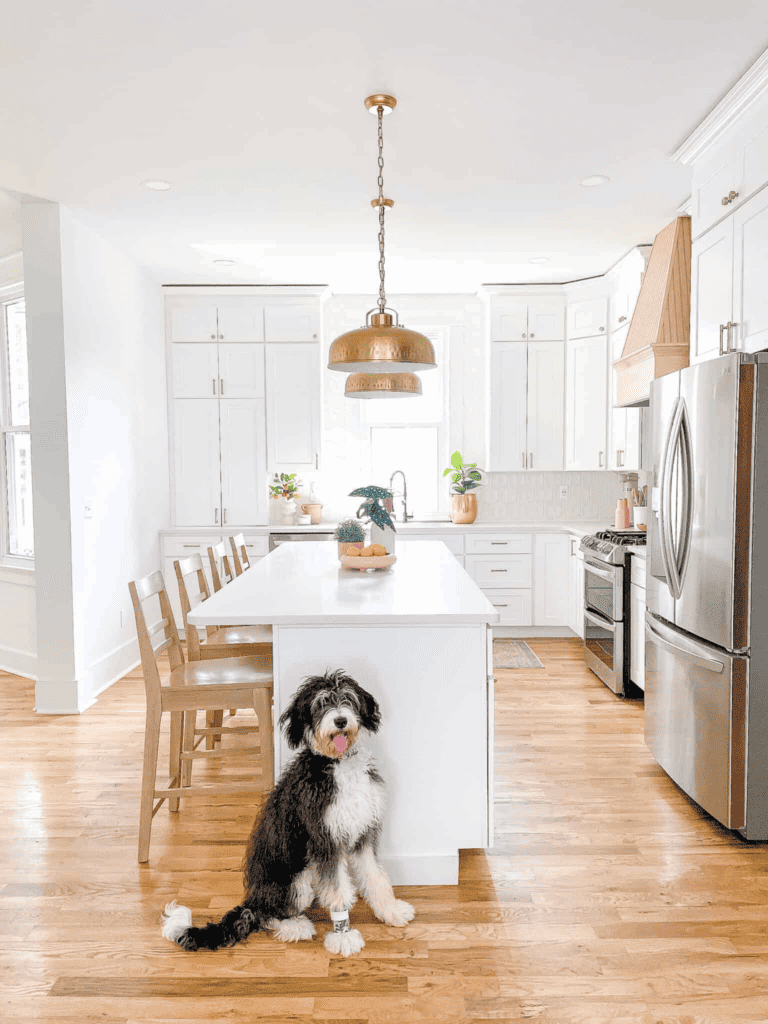 #5 Corner Cabinets
Corner cabinets are designed to maximize the utilization of corner spaces in the kitchen. They come in two main types: blind corner cabinets and corner lazy Susan cabinets.
Blind corner cabinets have a L-shaped design and feature pull-out shelves or drawers that extend into the cabinet.
Corner lazy Susan cabinets have a rotating tray system that allows easy access to the contents. The standard width for corner cabinets is 36 inches, but they can also be found in other sizes.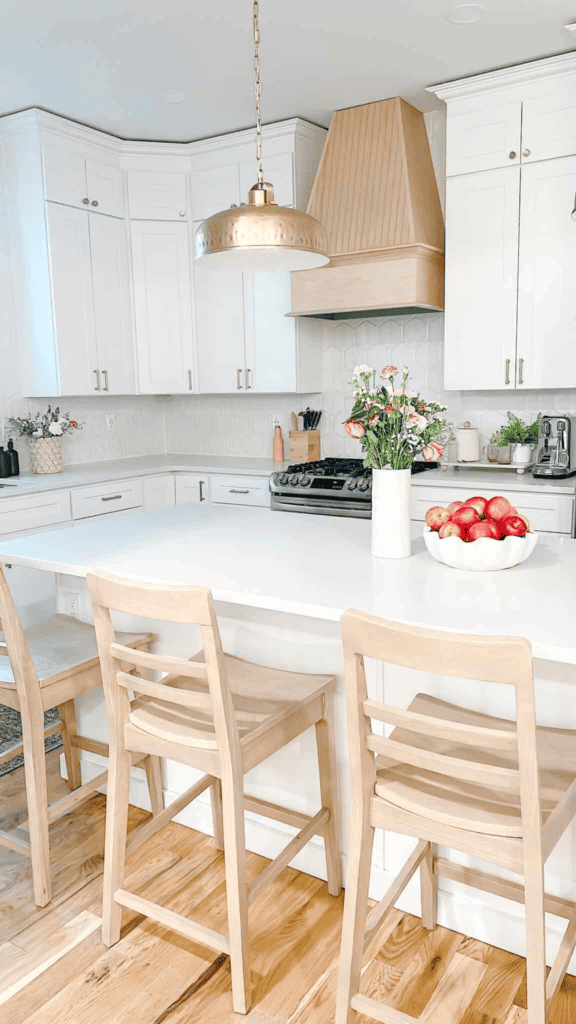 #6 Wall Cabinets
Wall cabinets are installed on the wall above the countertop and provide additional storage for kitchen items.
They have the same depth and width options as upper cabinets but usually have a height of 30 to 42 inches to ensure they don't interfere with the workspace.
Find out more about the depth of kitchen wall cabinets and their dimensions.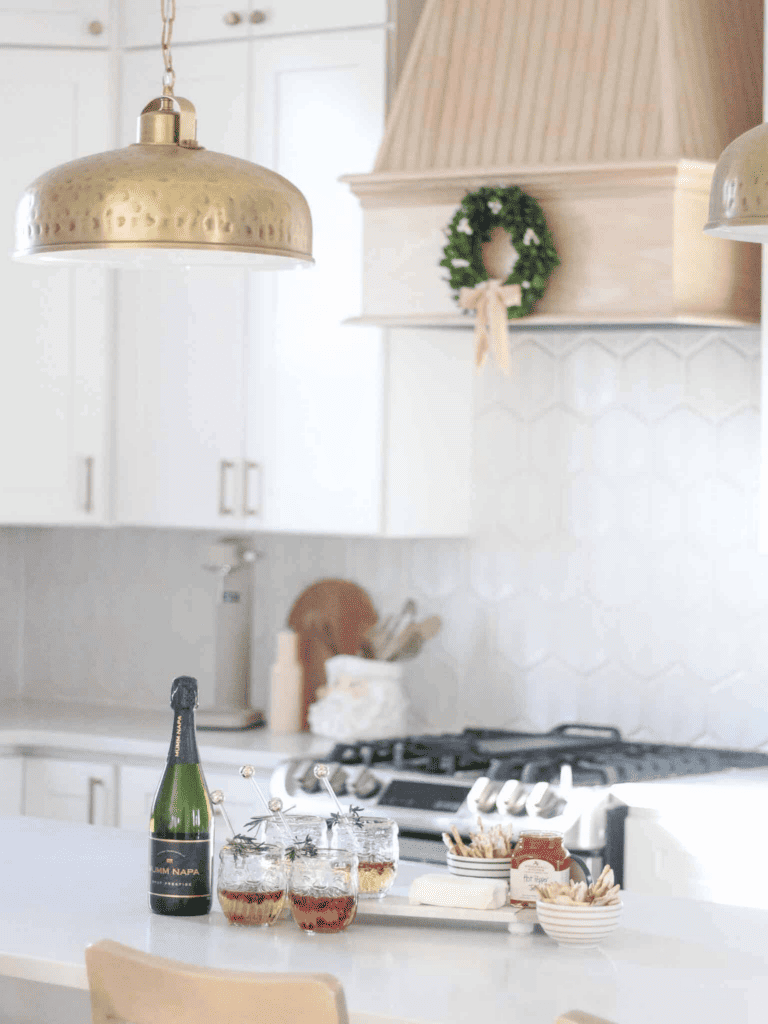 The 13 Best High End Kitchen Cabinet Brands
Let's check out the 13 best high end kitchen cabinet brands to consider for your next renovation.
#1 IKEA
Not typically considered a high-end kitchen cabinet brand, IKEA's product lines offer affordability and modern styles.
They offer base, wall, and corner cabinets in various sizes, often featuring frameless cabinet boxes for a sleek, modern look.
IKEA's cabinets are made primarily from particleboard, but despite not being solid wood, they are of good quality given the price point, making them a popular choice for those seeking new kitchen cabinets on a budget.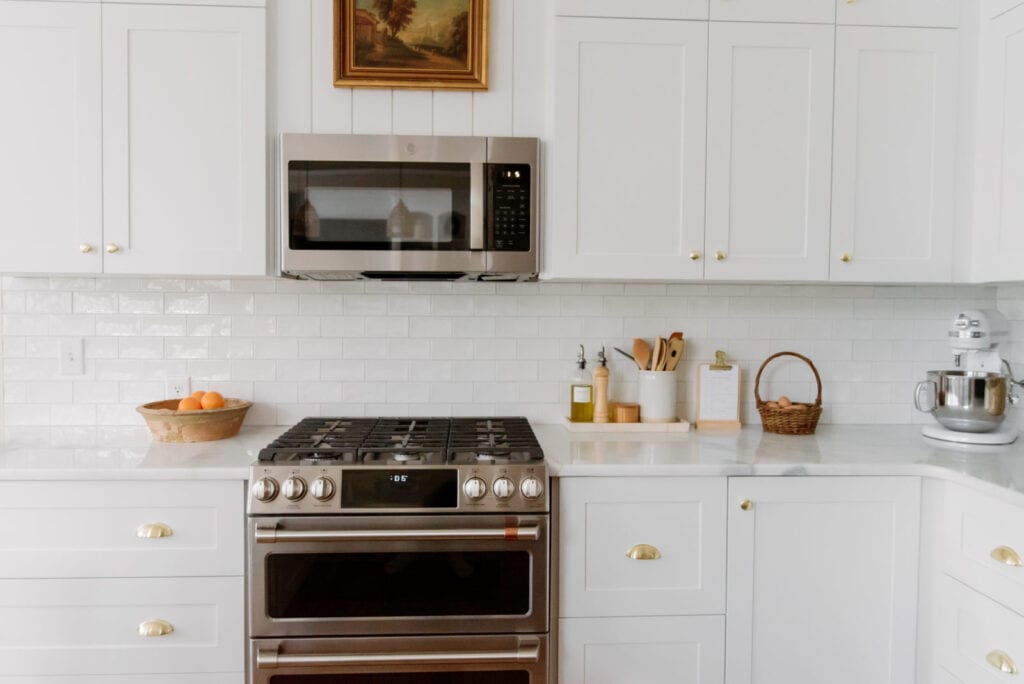 #2 Home Depot
Known as a one-stop shop for many home improvement needs, Home Depot is a retailer for several kitchen cabinet manufacturers, including American Woodmark and KraftMaid.
They offer a wide variety of cabinet styles, from traditional to modern, and a range of prices.
Home Depot's in-store kitchen designers can assist with choosing the perfect cabinets for your kitchen remodel.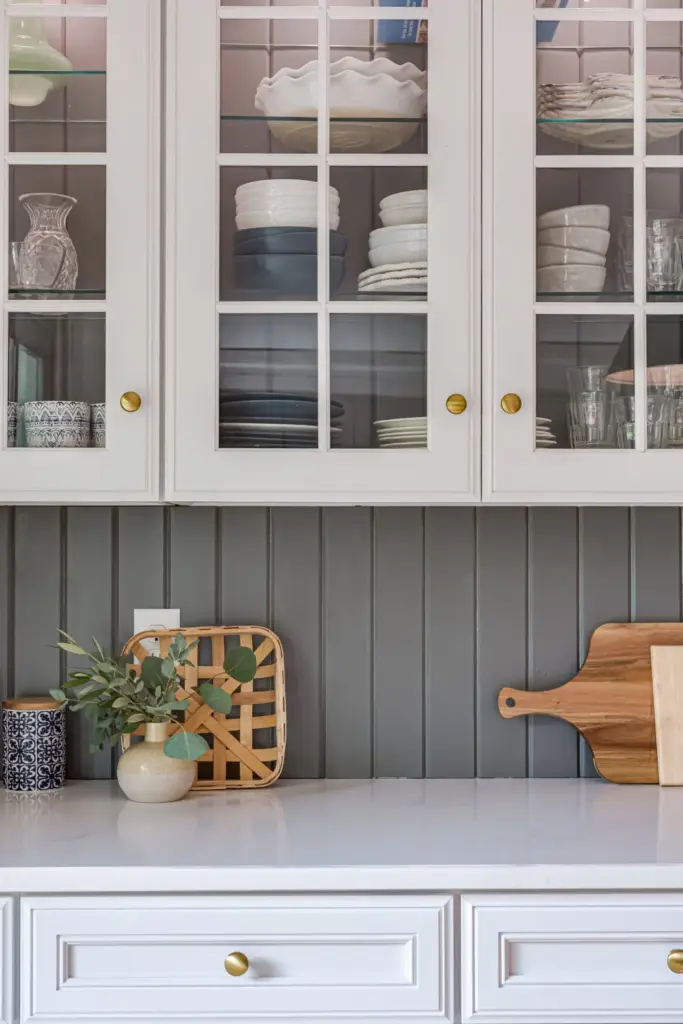 #3 RTA Cabinets
RTA (Ready-to-Assemble) Cabinets is an online kitchen cabinet company that specializes in semi-custom cabinets.
They offer a variety of styles and sizes, including base and upper cabinets, at a lower price point.
The cabinets are primarily made from solid wood, offering good quality at an affordable price.
However, as the name suggests, these cabinets need to be assembled, which might be a drawback for some.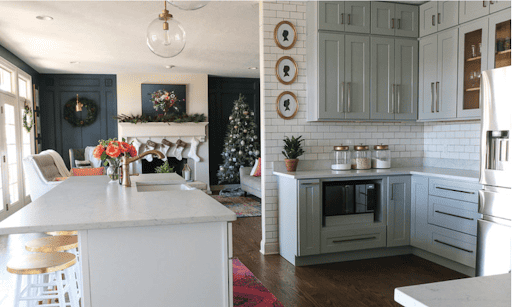 #4 KraftMaid
KraftMaid is one of the best kitchen cabinet brands in North America.
They are well-known for their high-quality kitchen cabinets, including base and upper cabinets, and their semi-custom capabilities.
Their cabinets are made from solid wood, and they offer a limited lifetime warranty, reflecting their commitment to quality.
Their price point is higher, but for many, the quality and customer service are worth it.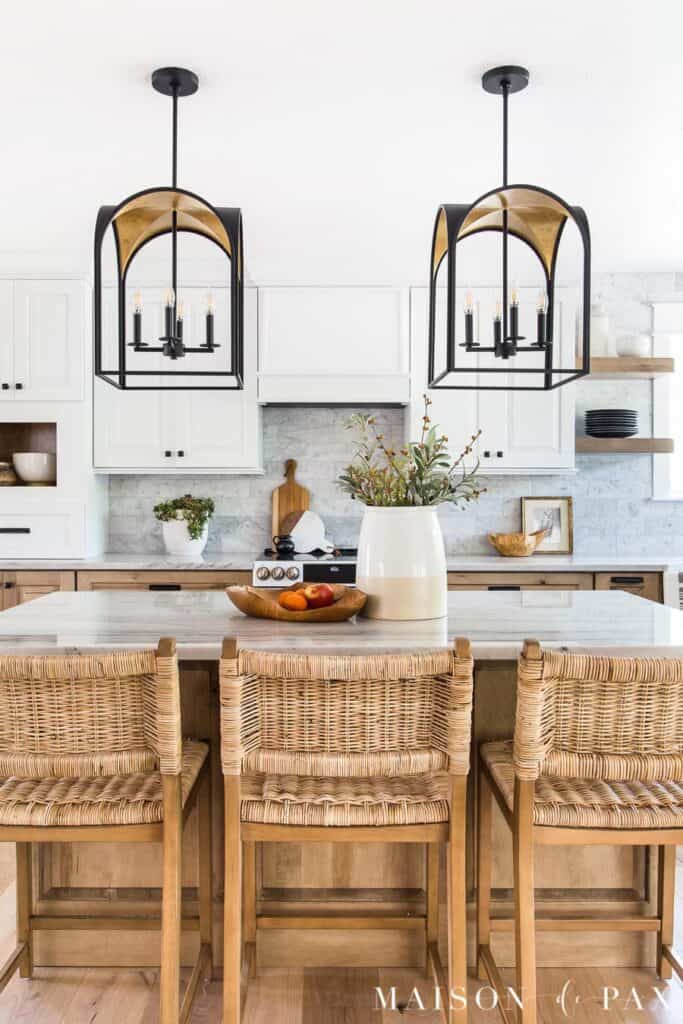 #5 StarMark Cabinetry
Based in Sioux Falls, South Dakota, StarMark Cabinetry is a custom cabinet maker known for high-end cabinets.
They offer a wide range of styles and customization options.
Their cabinets are made from various types of wood, including red oak and cherry wood, ensuring a high-quality product.
StarMark's price point is on the higher end, reflecting the customization and quality.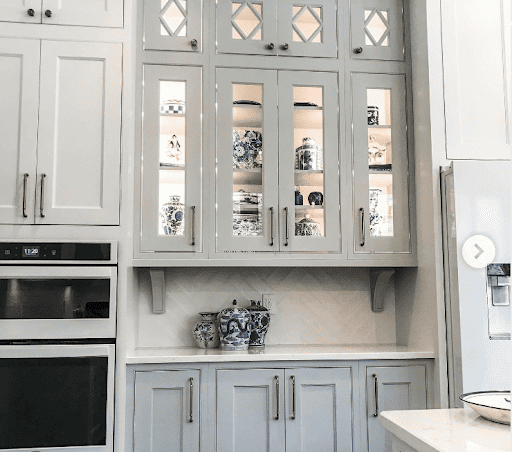 #6 American Woodmark
Another one of the best kitchen cabinet manufacturers available at Home Depot, American Woodmark offers a variety of styles, from traditional to modern.
Their cabinets are made primarily from solid wood, and they offer a limited lifetime warranty. American Woodmark is a good option for those seeking a balance between quality and price.
Because these cabinets are sold via Home Depot, many customers have recommended hiring professional installers. While Home Depot can send their own installers, you may have better luck finding someone who knows cabinets well to ensure accuracy.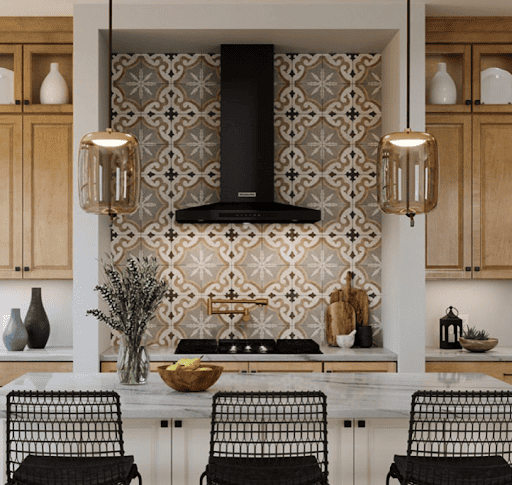 #7 Willow Lane Cabinetry
This online retailer is known for affordable kitchen cabinets.
They offer a variety of styles and sizes, including base and upper cabinets.
While their cabinets are not solid wood, they offer a good quality product at a lower price point.
They also have a good reputation for excellent customer service. With a kitchen designer, you can get a custom feel for a fraction of the cost.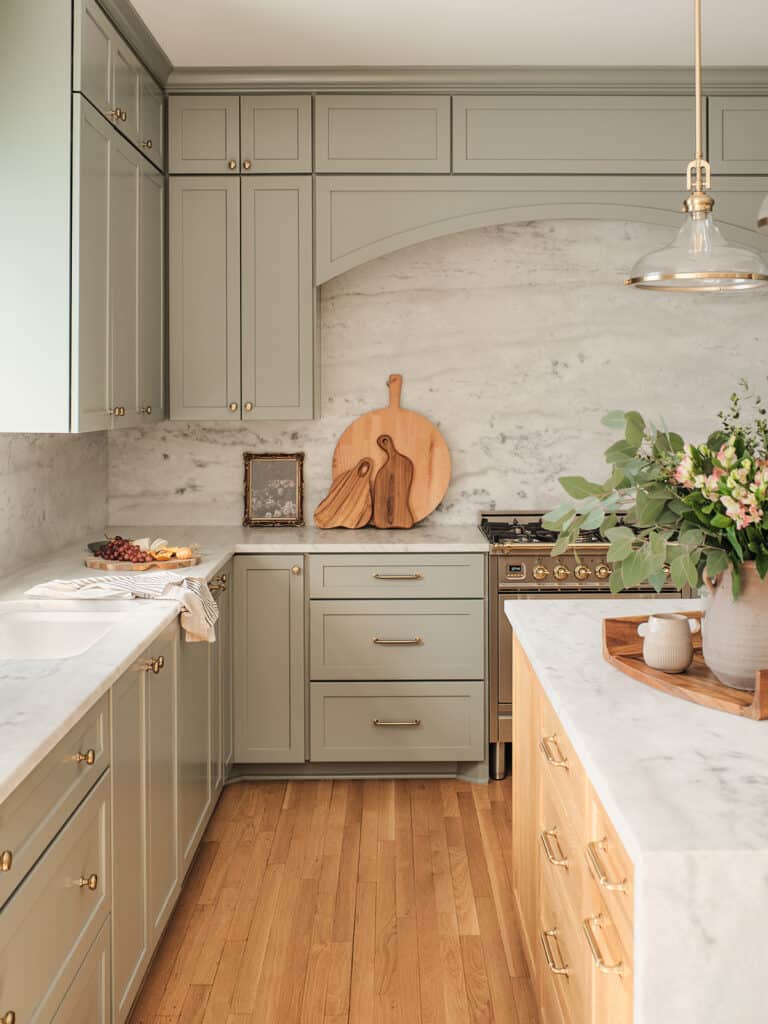 #8 Crystal Cabinet Works
This high-end kitchen cabinet brand is known for its custom cabinetry.
Based in the United States, Crystal Cabinet Works offers a wide range of styles and sizes.
Their cabinets are made from the highest quality materials, including solid wood. While their price point is higher, their quality and customer satisfaction are worth noting.
If you are truly looking for custom cabinetry, Crystal Cabinet Works specializes in that.
#9 Omega Cabinetry
A high-end kitchen cabinet brand, Omega Cabinetry is known for its custom designs and high quality.
They offer a variety of styles and sizes, and their cabinets are made from solid wood.
You can pick between framed cabinets and frameless cabinets. Additionally, Omega offers inset cabinets. Inset cabinets are more of a fine furniture method for making cabinets. You'll find this style in many high end modern kitchens.
Omega is one of the best kitchen cabinet makers in the industry, but their high-end cabinets come at a higher price point.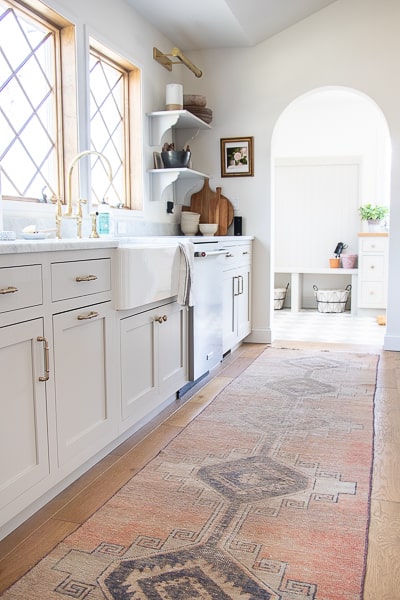 #10 Fabuwood
Fabuwood offers a balance between affordability and quality, making it a good news for those looking for high-quality cabinetry without breaking the bank.
Their cabinets are made from solid wood and plywood and they offer both traditional and modern designs.
For a more natural and eco-conscious kitchen, you can pick their birch wood cabinetry.
While they do not offer the same level of customization as some of the high-end kitchen cabinet brands, their product line is still quite extensive.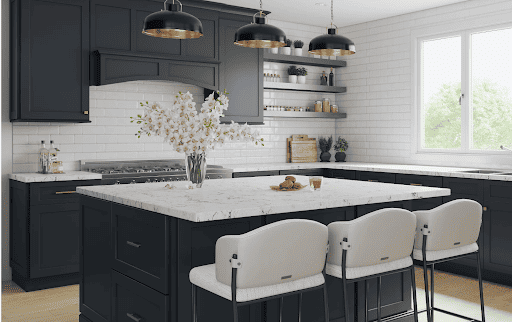 #11 Snaidero
This Italian kitchen cabinet company offers luxury materials and modern styles.
They are one of the best cabinet makers for those seeking a sleek, Italian villa-like kitchen space.
However, as a high-end brand, their price point is on the higher end.
#12 Davinci Designs
This custom cabinet maker offers high-end kitchen cabinets. They offer various styles and their cabinets are made from different types of wood, ensuring a high-quality product.
Davinci Designs is known for its design team's years of experience and commitment to customer satisfaction. However, their high-quality cabinetry comes at a higher price point.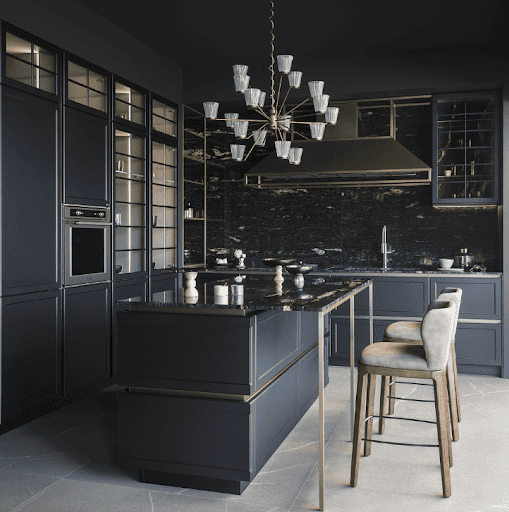 #13 Crystal Cabinets
Not to be confused with Crystal Cabinet Works, Crystal Cabinets is another high-end custom cabinet manufacturer.
Their cabinets are made from solid wood, ensuring a high-quality product.
They offer a wide range of styles, from traditional to modern. Crystal's cabinets are more expensive but are worth the price for those seeking luxury and quality.
Shop My Favorite Kitchen Cabinet Organizers
Once you've renovated a kitchen, you need to keep your cabinets organized. There's no sense in spending money on nice cabinetry to have the inside look chaotic.
Check out some of my favorite cabinet organizers to help your kitchen function seamlessly.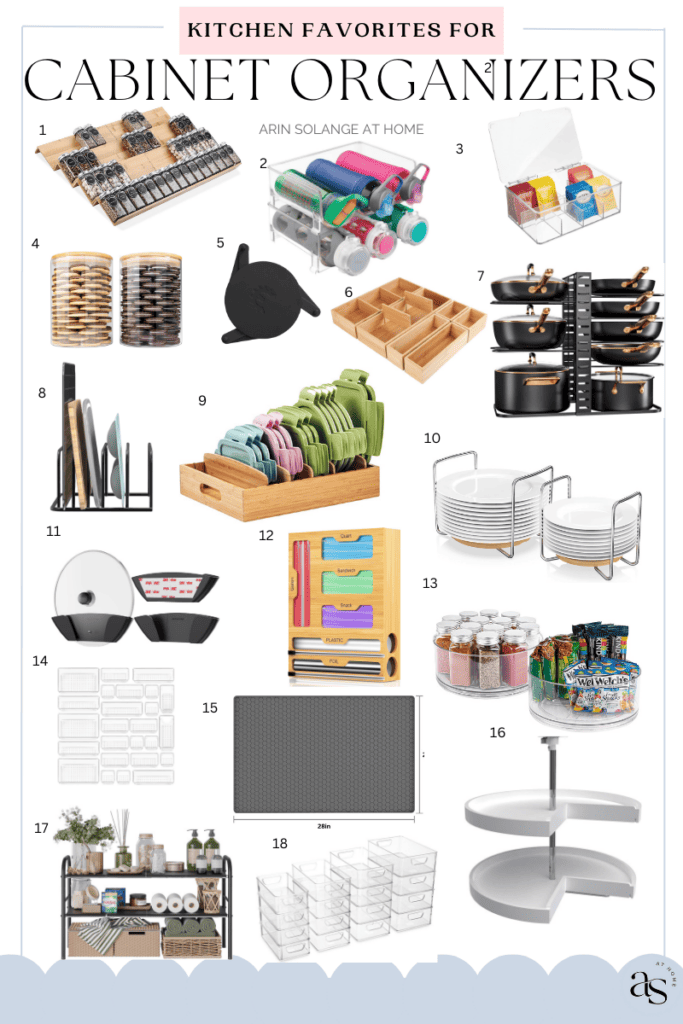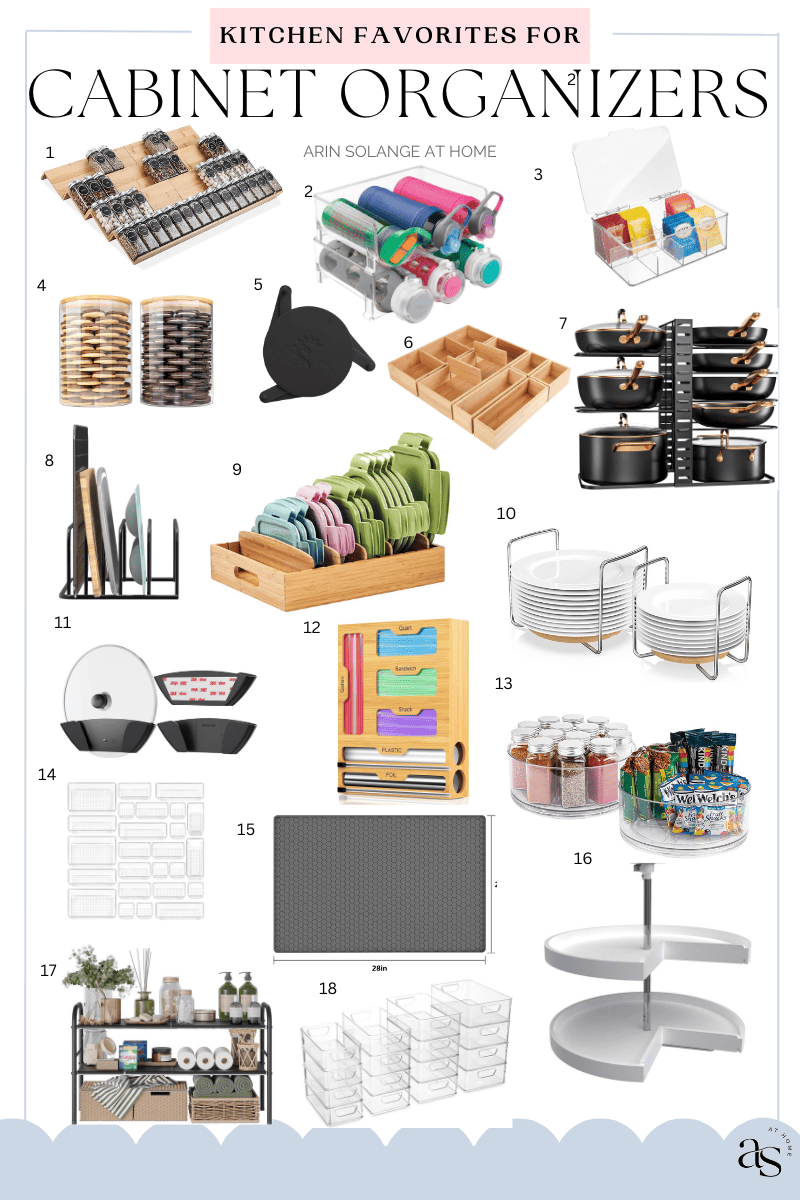 1 | 2 | 3 | 4 | 5 | 6 | 7 | 8 | 9 | 10 | 11 | 12 | 13 | 14 | 15 | 16 | 17 | 18
Other Posts You'll Love
Standard Kitchen Base Cabinet Dimensions | How Deep Are Kitchen Wall Cabinets | Klearvue Cabinetry An Honest Review
Pin The Photo Below For Later
Cabinets can be a major expense in a kitchen renovation. Once you know your kitchen layout, storage needs, and budget, you can narrow down your focus on cabinet manufacturers. 
You'll want to look for a cabinet brand that is reputable and has quality materials and sound construction.
Any of the thirteen high end kitchen cabinet brands covered would be a welcome addition to your home.