Are you ready to change up the look of your dining room in your home? My personal favorite way to make a big impact on a room is to simply swap out the color of your paint in your living space. Today we are going to discuss the best paint finish for dining room walls!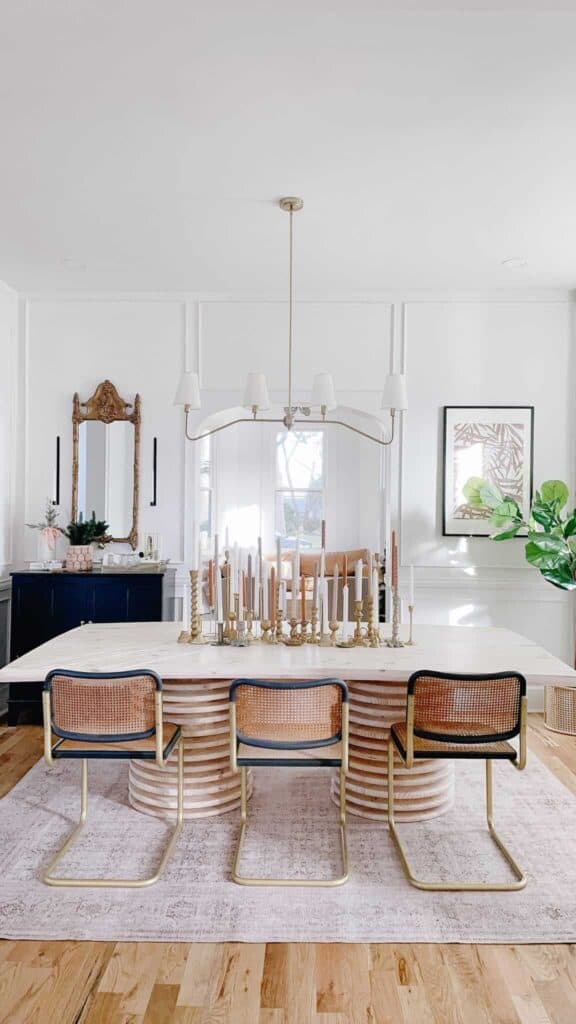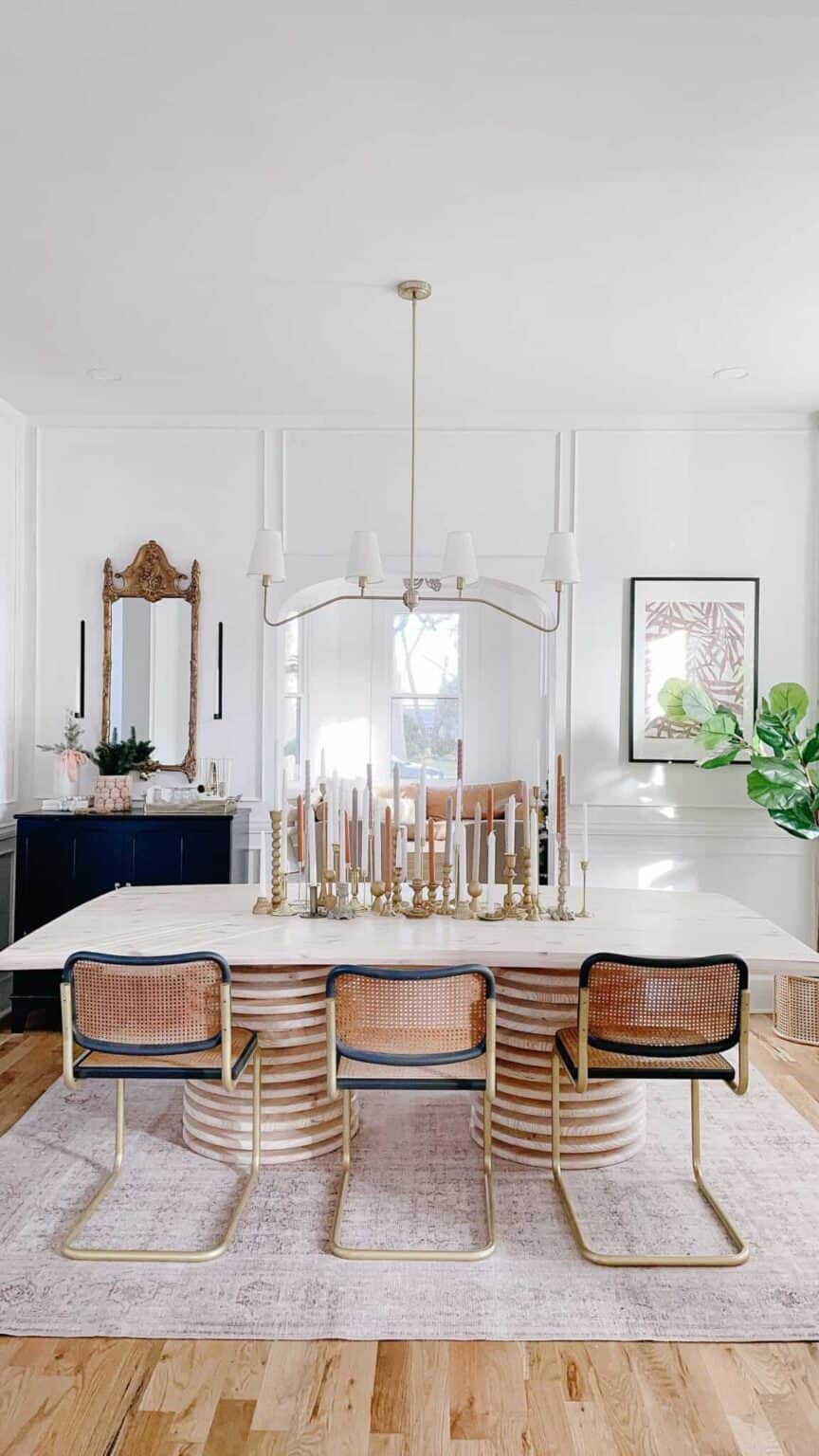 This post may contain affiliate links.
Best Paint Finish for Dining Room Walls
I love how a fresh coat of paint can make an entire room feel and look so different. Before you make any brush strokes on those interior walls, you'll need to decide on more than just the right color. The type of paint finish you choose is key to determining how satisfied you are with the end result.
Home decor, DIY projects, and organization hacks may be my niche, but my house is always a work in progress. These days it seems like I constantly have multiple projects going on in different spaces.
Between our kids' rooms to my home office, I've been able to complete a lot of projects on our to-do list. But let me fill you in on a tiny secret. While we completed our dining room last fall, it is still a work in progress! I recently purchased a new dining table and with that table, I've been going back and forth on whether or not I plan on painting the space.
Currently, our dining room is Valspar Du Jour. This is a bright white and ties in nicely with our living room and kitchen. I was worried that this would be too much white, but with the warm colors from our rug and the contrast from the curtains, I felt like this was the best choice at the time.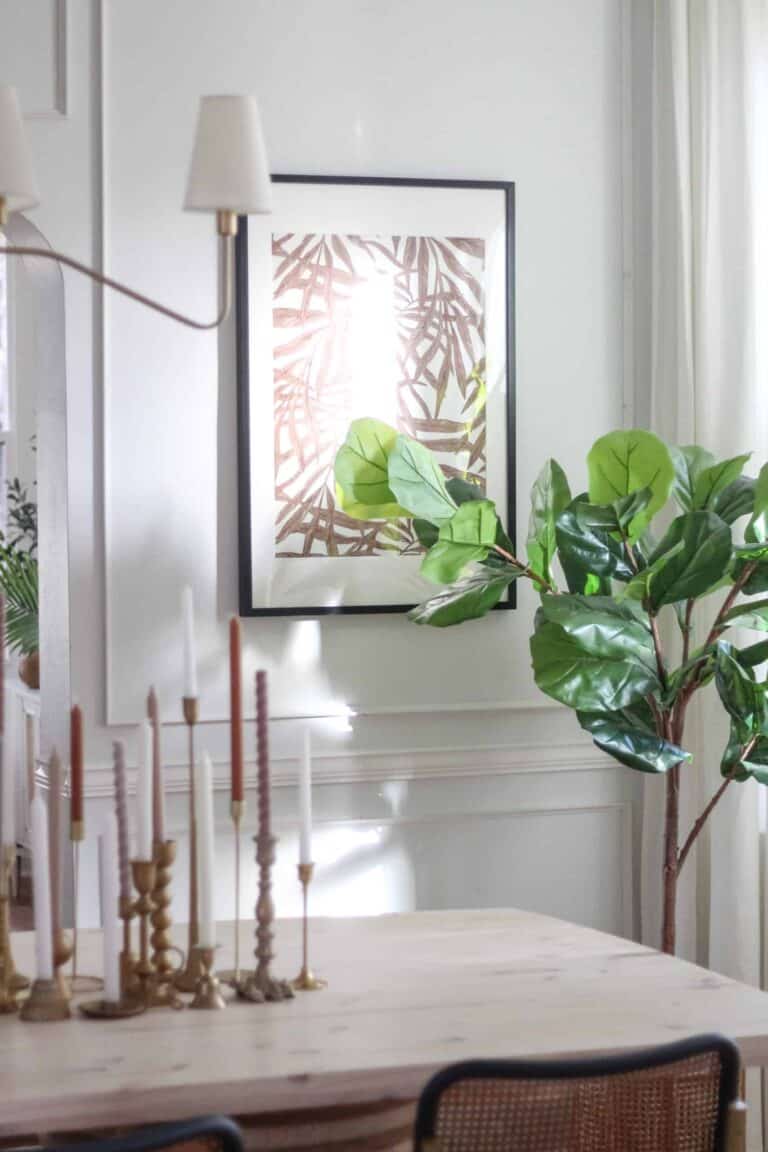 I like to describe my style as modern vintage. With that in mind, I like to have clean lines without the clutter. I also love to highlight our historic home by bringing in decor with antique items from the time period that our home was built.
Since I am switching out our dining table, I want to make sure that the room's overall tone does not change. At the same time, this may be a great opportunity to head to the paint store for some inspiration to further enhance our dining room's theme.
By switching up my paint colors and choosing the right finish, I may be able to elevate our dining room to an even more modern vintage feel.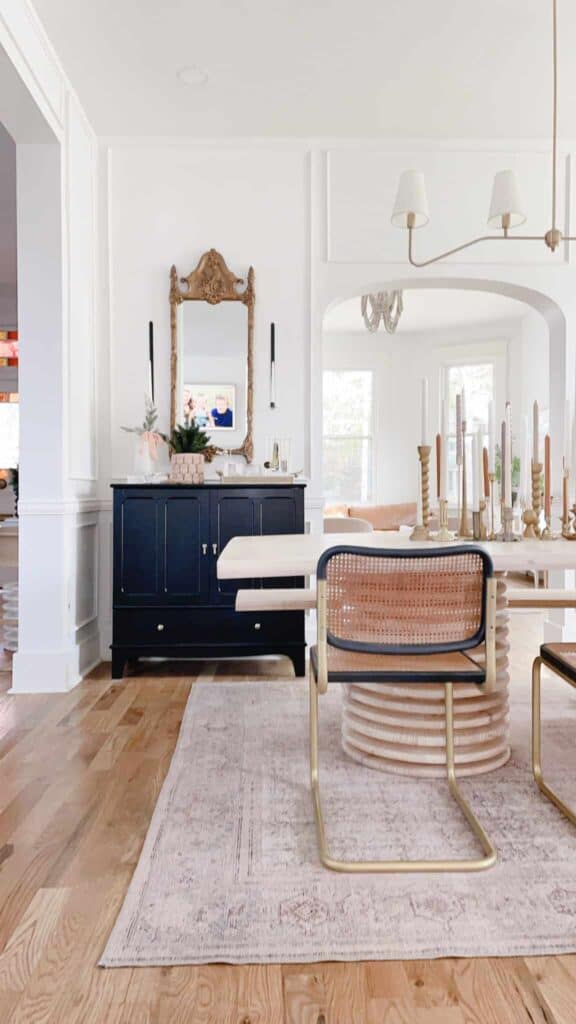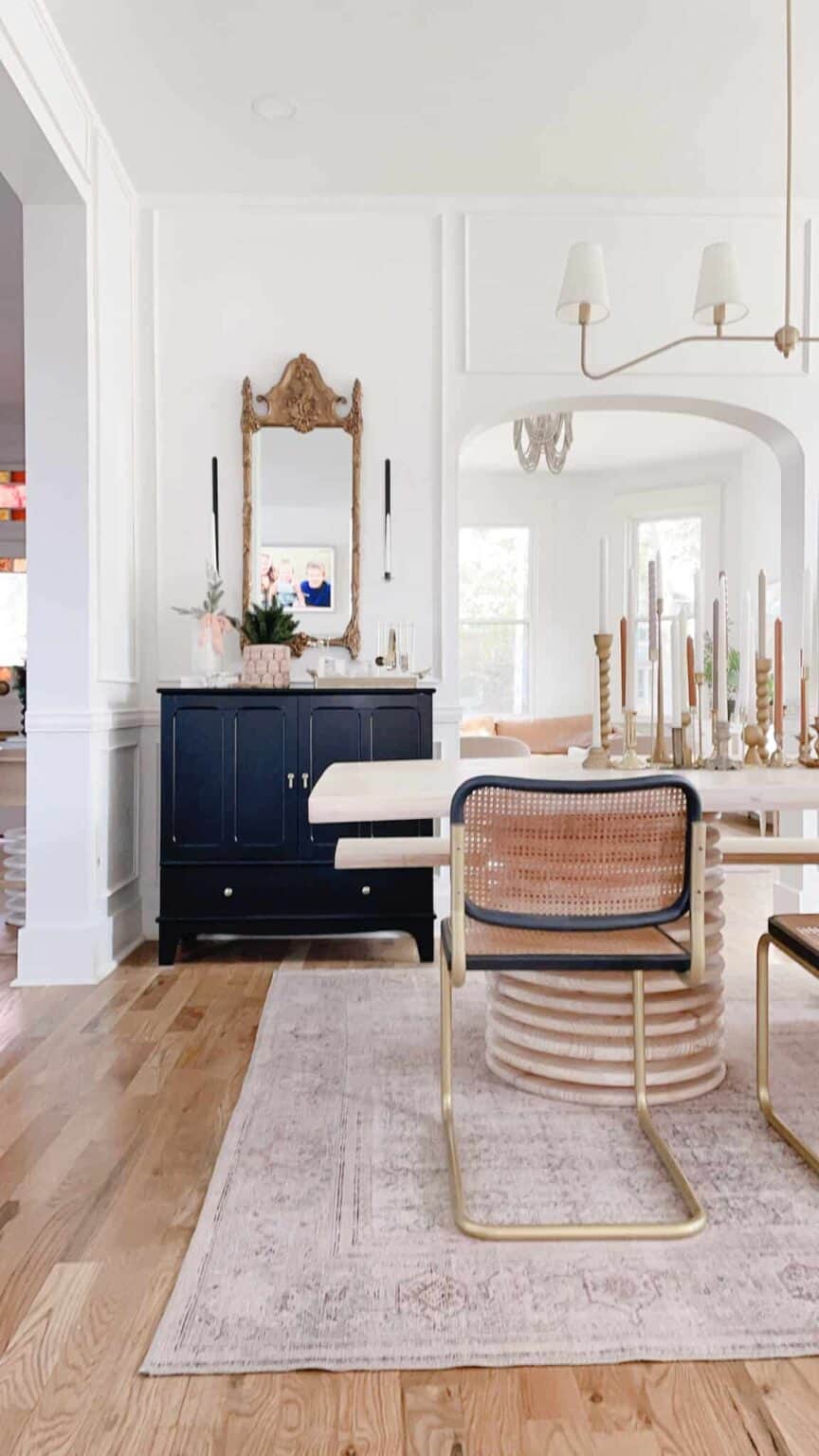 Finding The Right Paint Finish
Picking out the right paint colors for your home is not the only important decision you'll make. You'll also need to decide on the best paint finish for each of your rooms. There are different types of paint finishes that you can choose from and the type of finish you choose can either work with your room's theme or against it.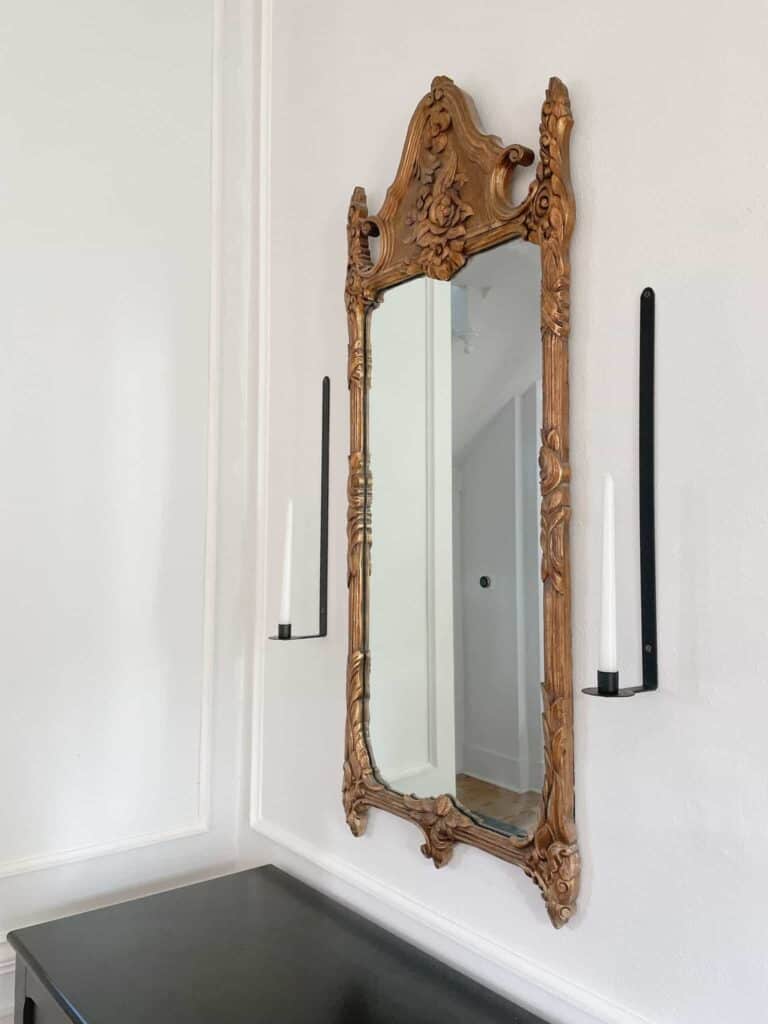 The Importance Of Lighting
Before you decide on the right finish, you'll want to try out different colors in the space you intend to paint. Keep in mind that the amount of light a room gets can make the paint color look completely different.
Natural light versus artificial light shows different undertones in the paint which can change the appearance of the paint altogether. A great way to understand how lighting can affect your painted surface is to test out your paint color and finish on the wall in the space you intend to paint. Leave your paint sample up for a few days to see how different lighting can affect the color and tone of the room.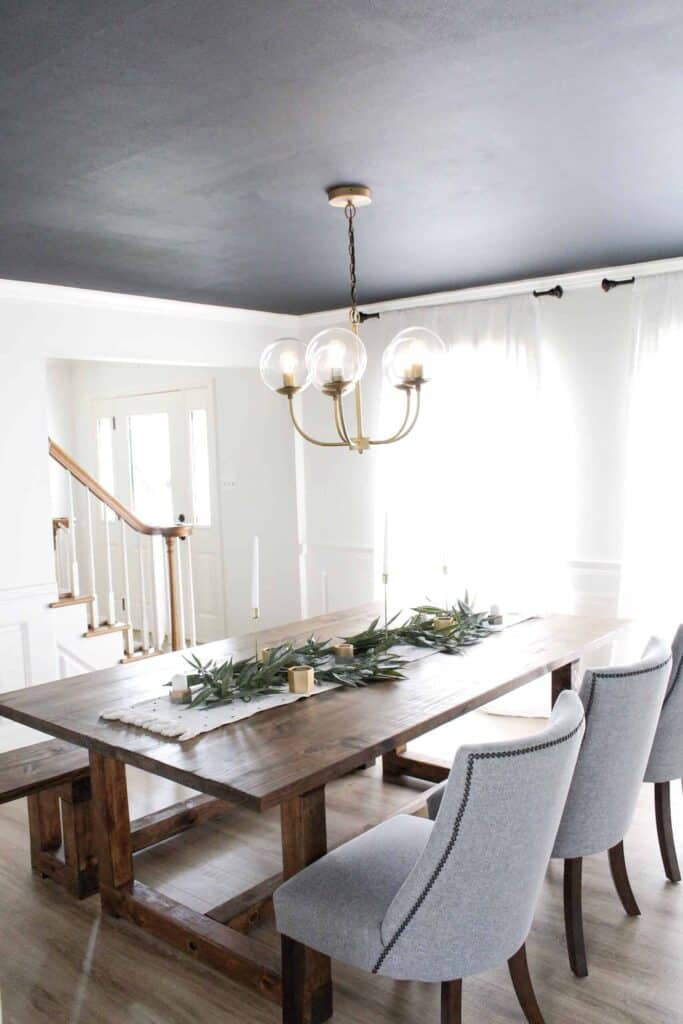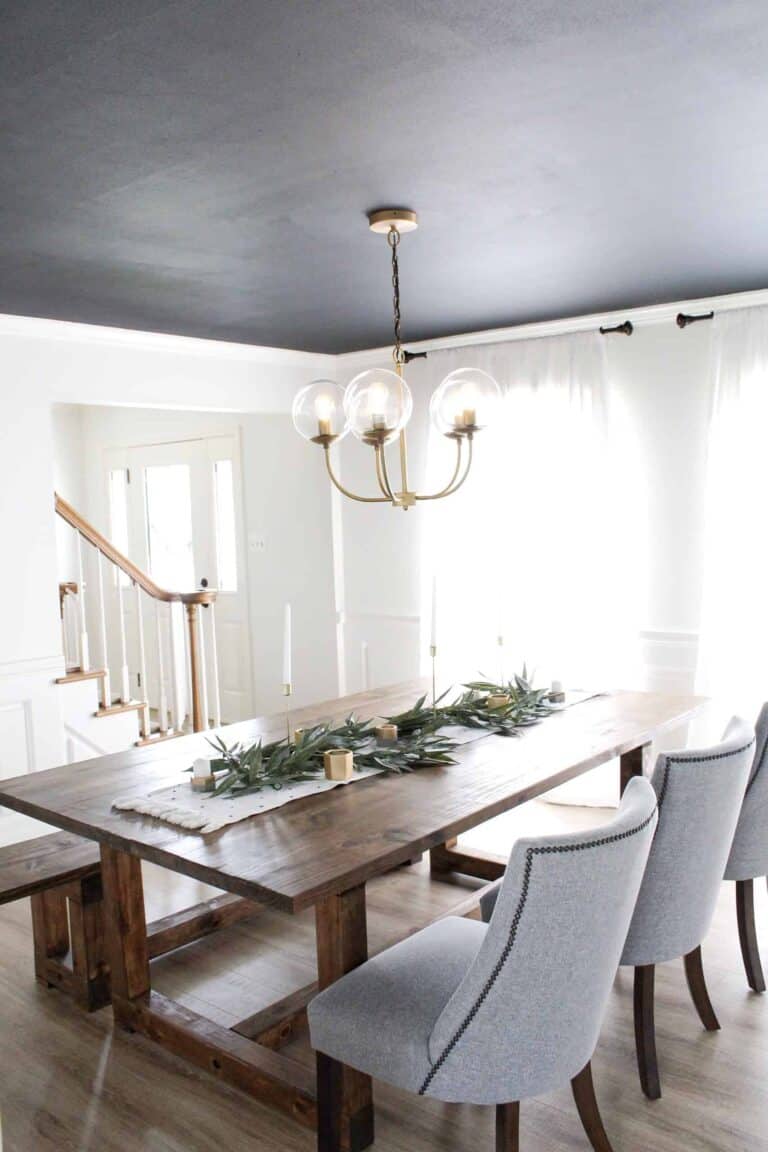 As a general reminder, a paint's finish is simply the amount of light that the paint reflects. In other words, your paint's sheen is the amount of shine in your paint. So while you may have the same paint colors, if the finishes are different, you could have two completely different looking paint colors.
Likewise, the same finish can look different based on the paint's brand. For example, a bright white in a high gloss paint will have more light being reflected and therefore look brighter than the same bright white in an eggshell sheen.
Look At The Whole Room
For the best results, you'll also want to look at your space as a whole. Look at the color of your curtains, rugs, pillows, and other textiles. How does the new color interact with the existing colors with the rest of your home? If you have an open floor plan, this may require you to be a bit more intentional with picking a color that complements the other colors displayed in your home.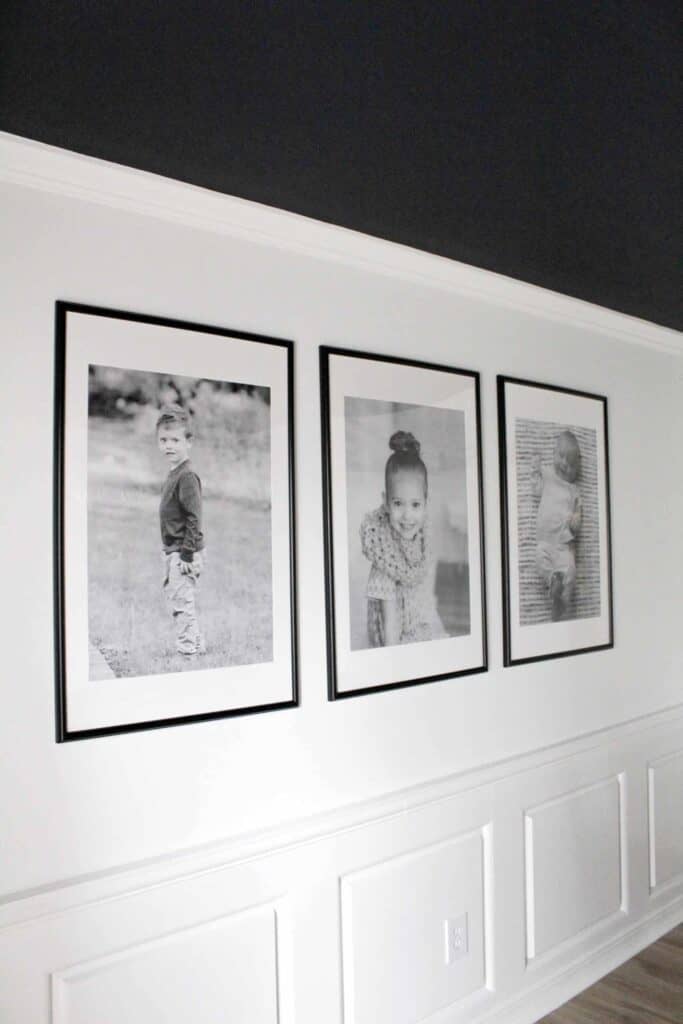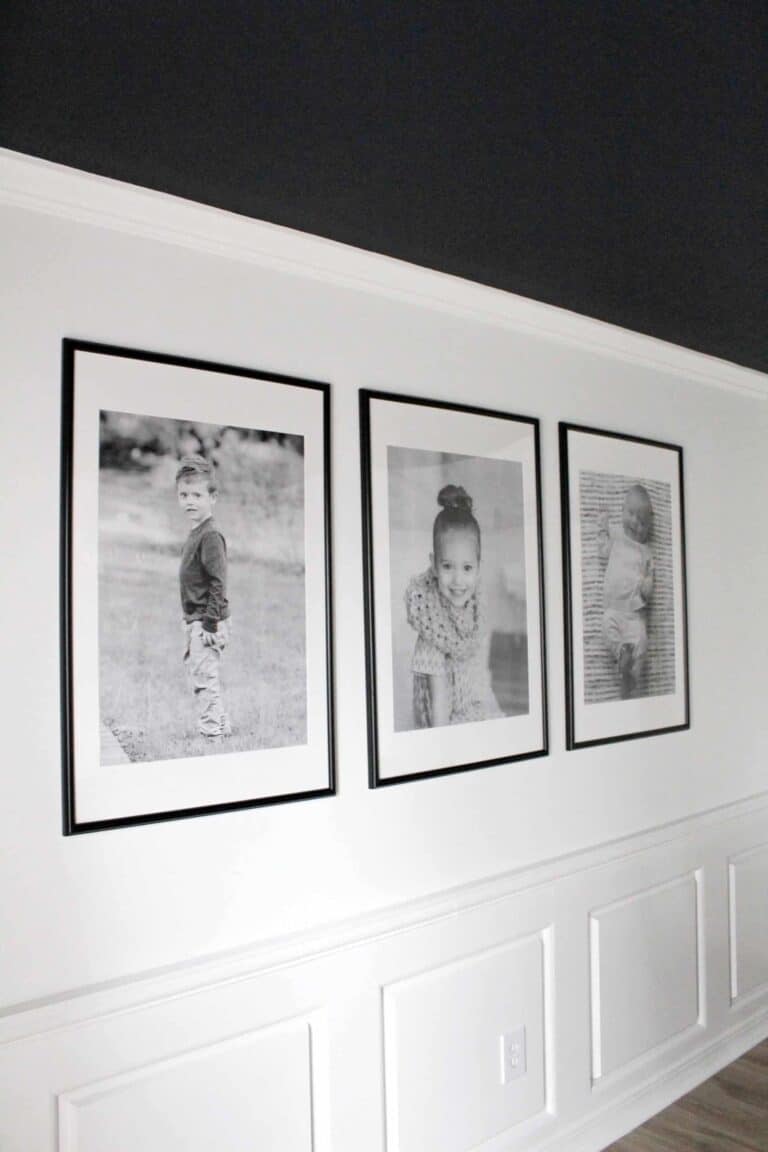 Enhance Your Theme
If you have a darker dining room, you may want to incorporate a paint color and finish that will bring in light to your dining room. As an alternative, you could pick a color and finish that adds drama to the darkness and creates a feeling of deep glam. Your paint color and finish should complement your dining room and enhance your room's natural theme.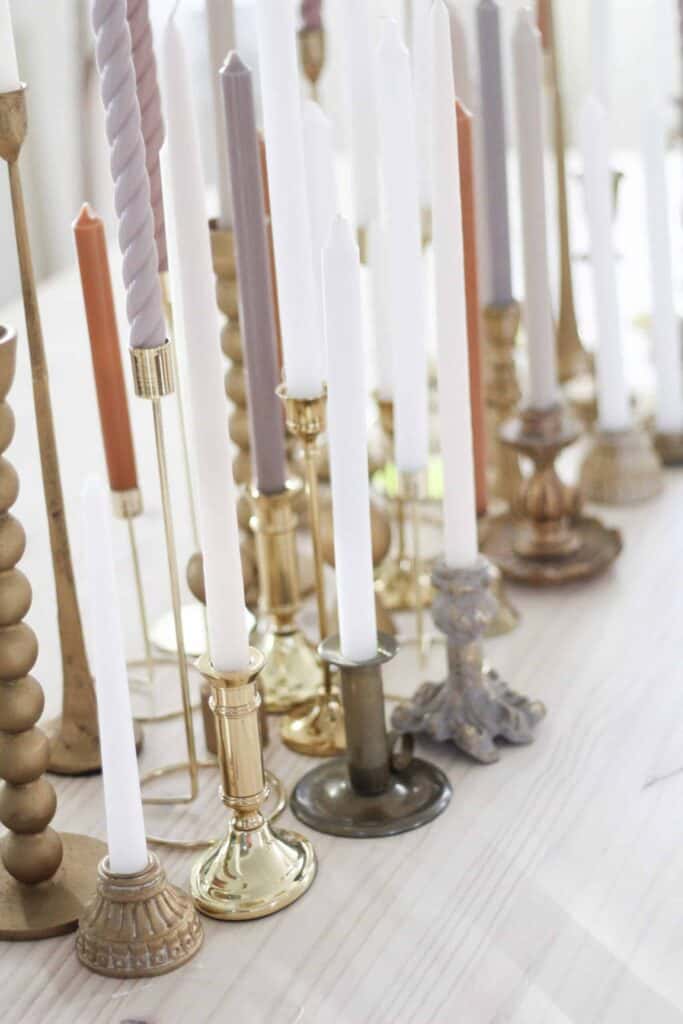 Pay Attention To Surface Textures
The wall finish you ultimately pick can also be greatly impacted by different surfaces. If you have smoother walls, you won't have to worry about this too much. However, as an owner of a historic home, I can tell you that plaster walls will make paint look completely different.
If you compared the same paint and paint finish on a smooth surface versus a plaster wall with surface imperfections, you would be shocked to see the differences. Walls with surface imperfections will require a paint finish that will work with the surface and not against it.
You don't want a paint color and finish that draws attention to these imperfections. Instead, opt for a finish that will help hide any damage. A good choice to hide those imperfections is to look for a paint finish that has less reflective properties. Flat finishes, matte finishes, or eggshell sheens are better suited for hiding those imperfections.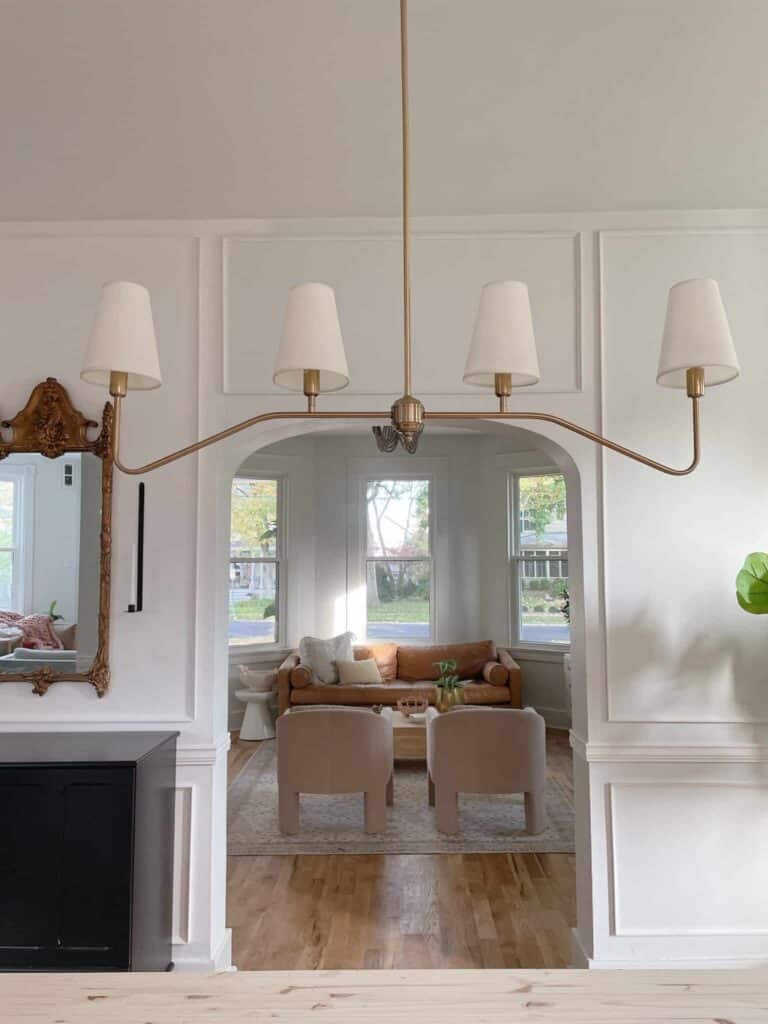 Durability Is Key
If you have kids then you've probably walked past your walls and discovered tiny fingerprints. There is nothing worse than wiping off smears from your walls ten times a day. Did you know there is a reason that those tiny fingerprints are visible? It is due to your paint finish.
If you don't want every fingerprint or little scuff to show, you'll want to pick a paint finish that minimizes those imperfections. This is especially important in high-traffic areas like bathrooms, kitchens, and family rooms. Paints with flatter sheens can hide imperfections, but on the flip side, they are much harder to clean and can require touch up painting.
While your paint finish impacts the amount of light that is reflected, it also can impact your paint's durability. Glossier finishes are harder and therefore more durable. More light is reflected, so while imperfections can be seen more easily, these finishes have high durability and can be easily cleaned of any scuffs or marks.
Matter finishes, on the other hand, are a popular choice to hide wall imperfections, but will easily show scuffs and wear and tear. If you try to clean a flat sheen, you will likely see those scrub marks.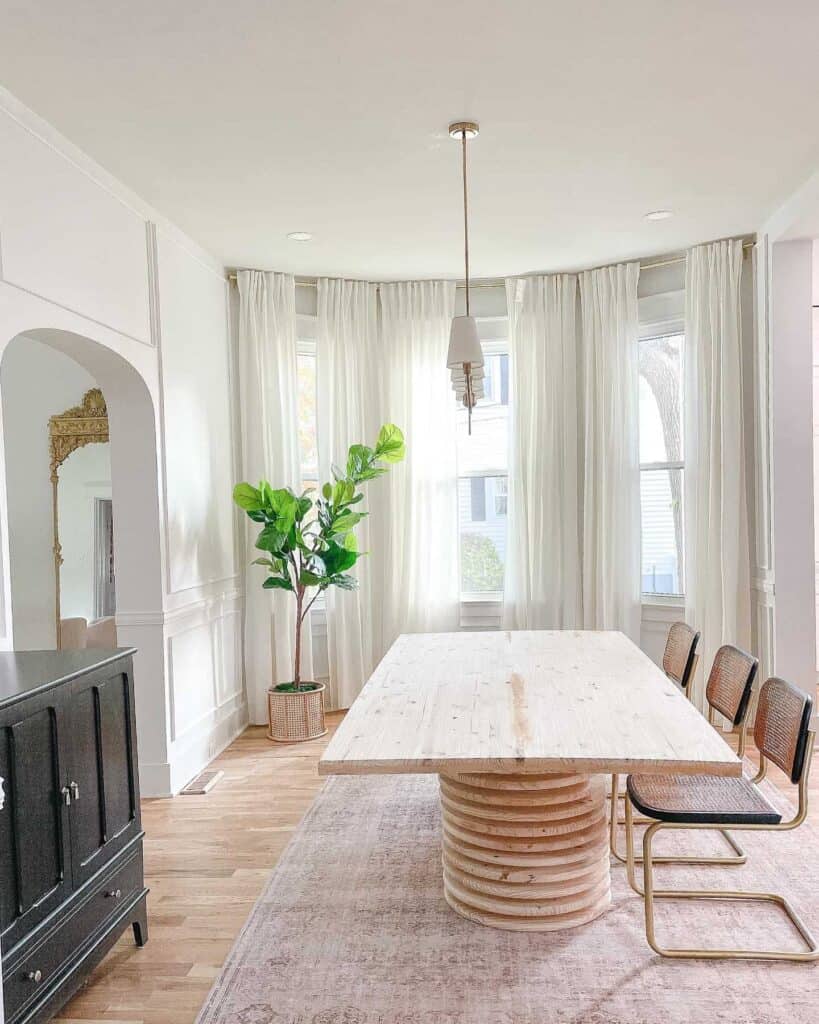 Best Paint Finish for Dining Room -Types of Paint Finishes
There are several different paint finishes that you can choose from in interior paint. Each of these sheens are on a scale ranging from no sheen to subtle sheen to highest sheen. All of the finishes have positives and negatives, but what you ultimately pick is your own personal preference on what you find attractive and important for your own living space.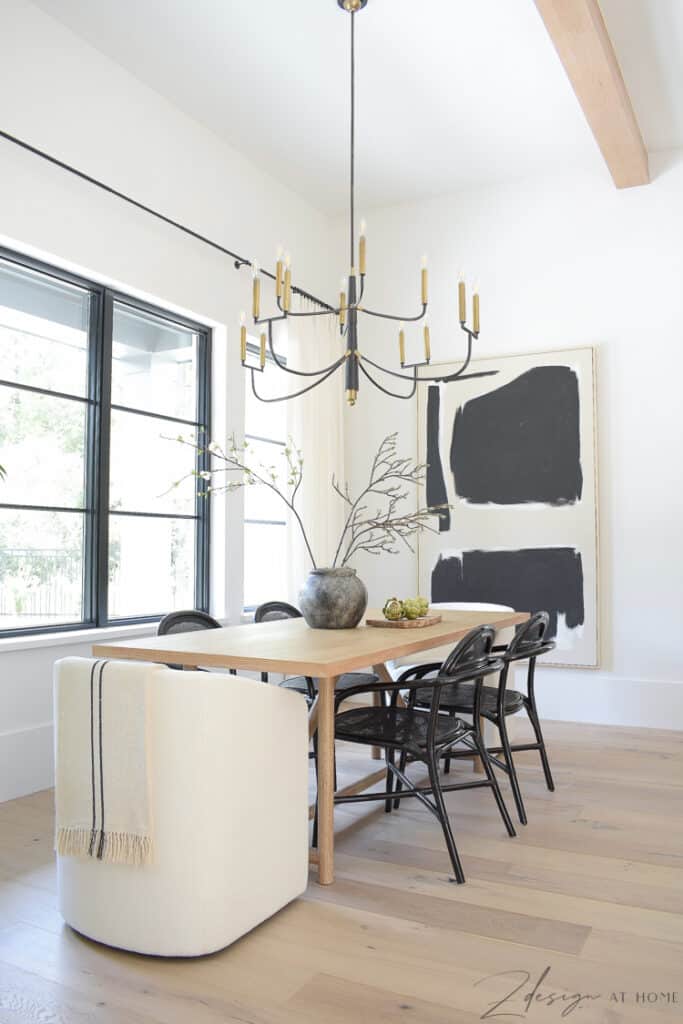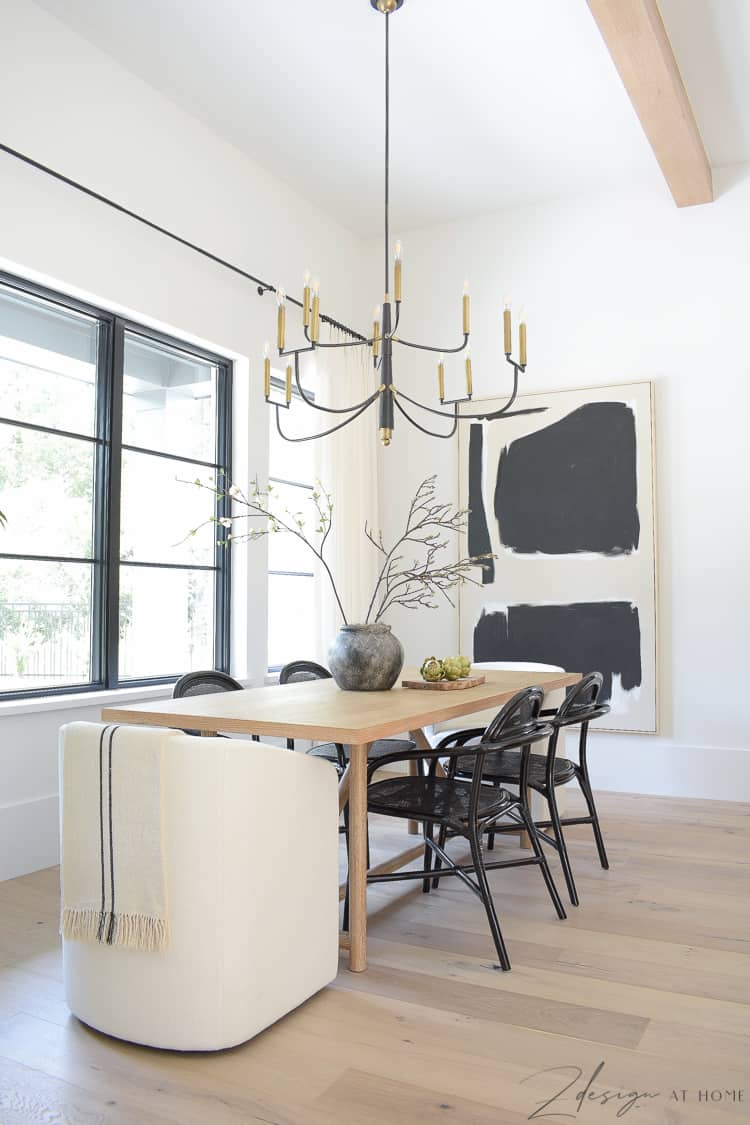 This neutral dining room is modern minimal perfection.
As mentioned previously, different finishes can affect the appearance of your paint by adding texture, depth, and undertones. You want to work with your space's theme and pick a finish that will enhance your dining room without drawing attention to imperfections.
You'll want to keep in mind how heavily used the space you are painting is as high traffic areas will require a finish that is much more durable and easily cleaned.
Here is a quick breakdown of the different paint finishes to help you decide.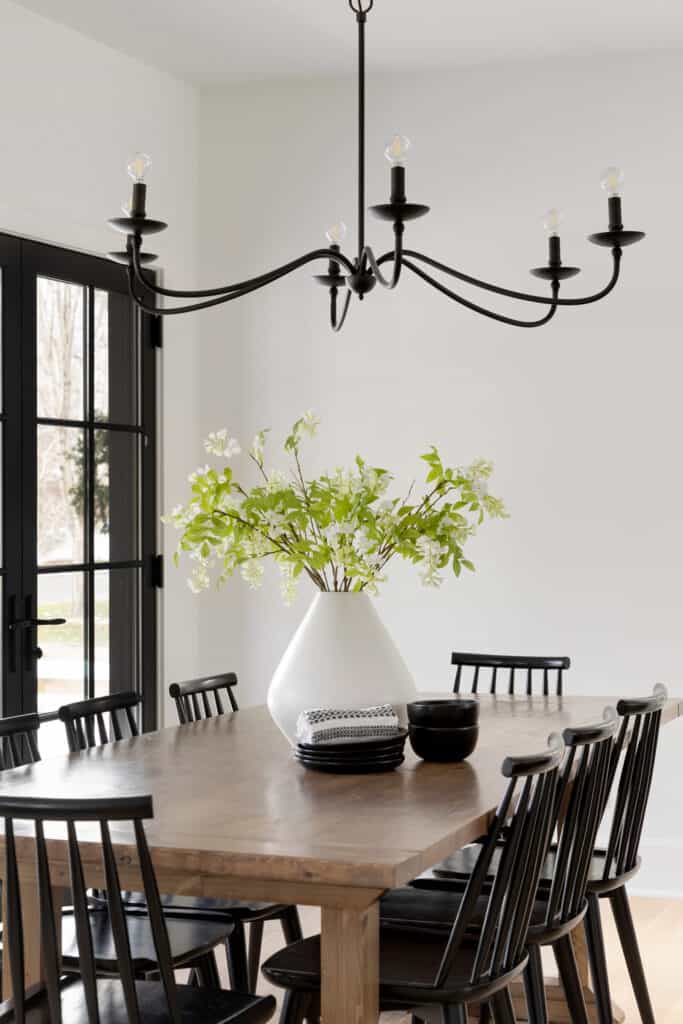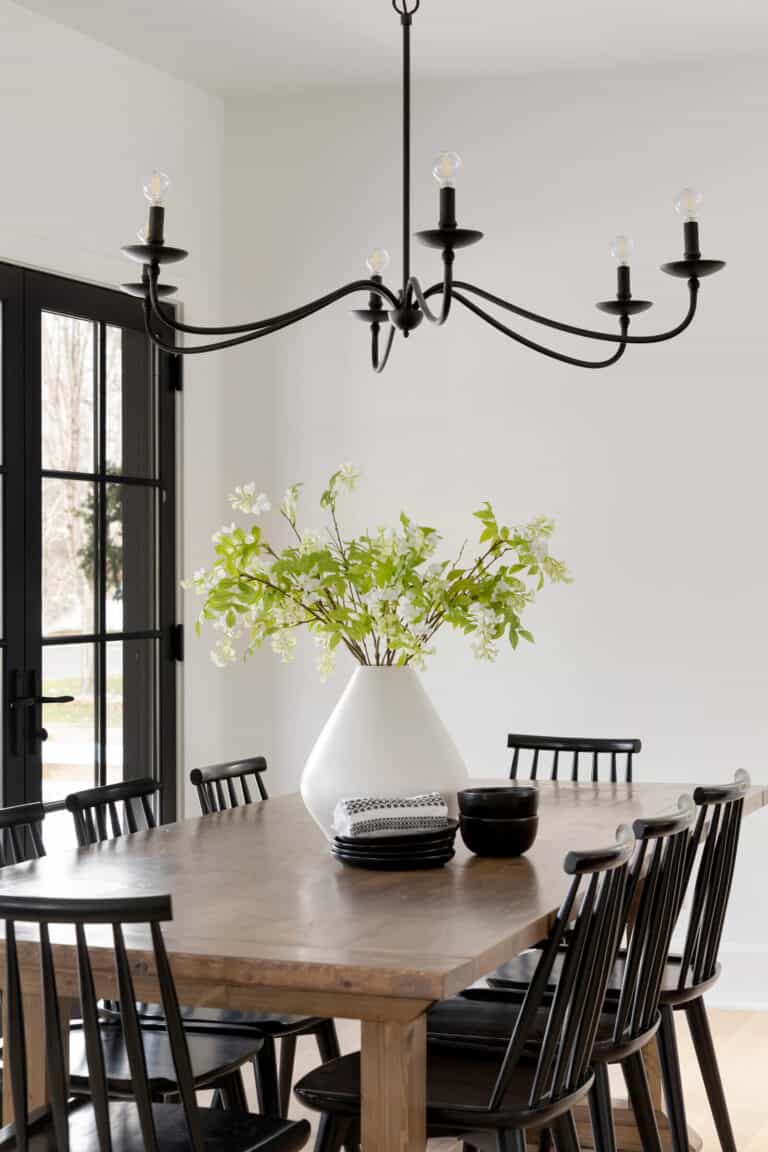 This dining room's color scheme pairs nicely with an open floor plan.
Flat Paint Finish
A flat sheen has no reflective properties and will not reflect any light at all on the paint. In other words, you won't see any shine. This can be beneficial if you need a paint that can hide a lot of imperfections.
Since no light is being reflected, you are seeing the full pigmentation of the paint. Flat paints are a great choice for ceilings and low-traffic areas. As a general rule, paints that have less shine, tend to also be less durable. In other words, if you need to clean the wall due to a scuff or a fingerprint, you'll likely see a mark left behind.
You may even notice a layer of paint that comes off the wall when you attempt to clean the mark. For this reason, I prefer to keep flat finishes reserved for ceilings. Knowing that I have small kids in my house, this is not a finish that I find very practical.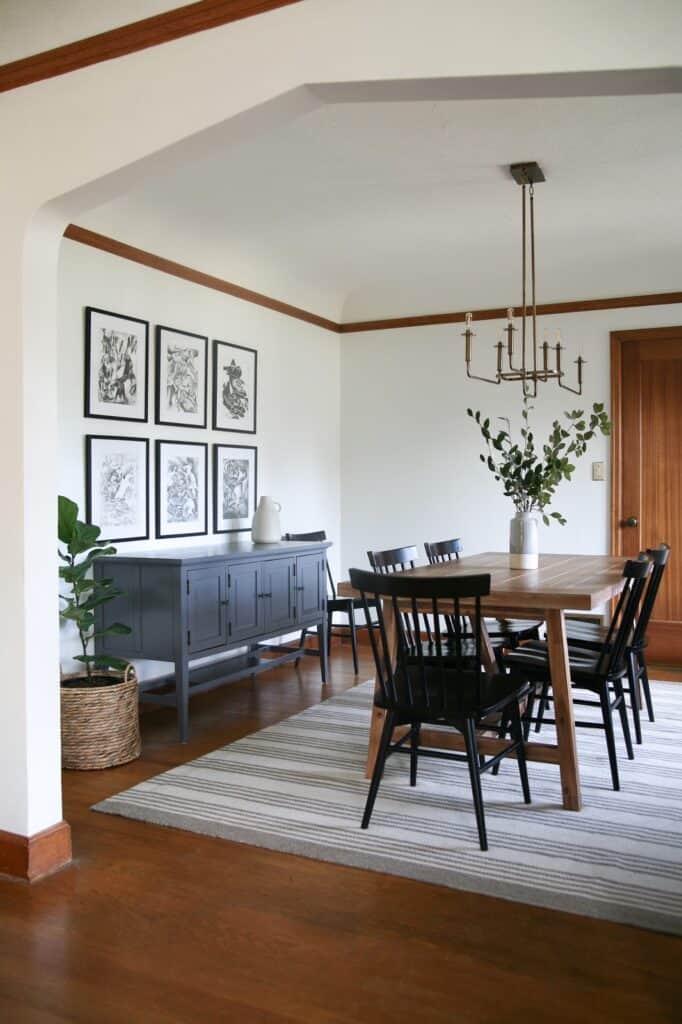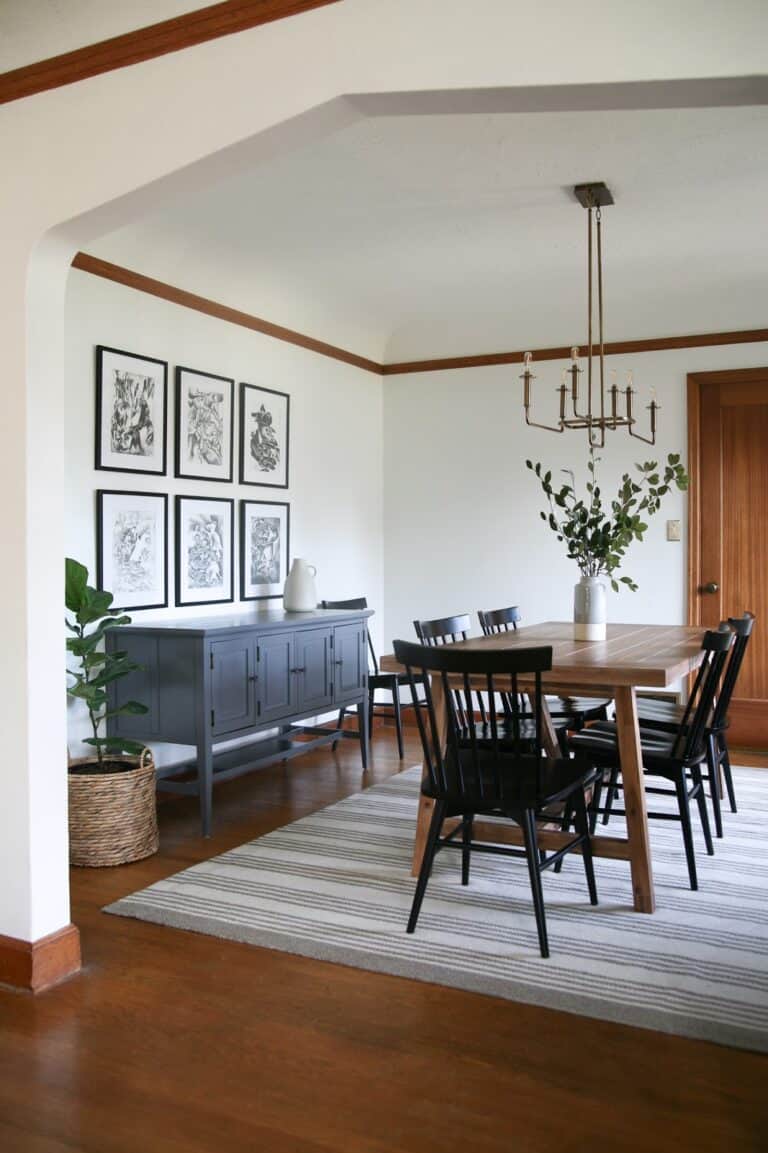 This modern traditional dining room has a great neutral color scheme.
Matte Paint Finish
A matte finish is essentially the same as a flat paint finish, with the exception that it has a bit more durability. If you want to have a paint that hides imperfections and has that deep pigmentation, then a matte finish is a good choice. This finish is more forgiving when it comes to high-traffic spaces and can handle being scrubbed for clean ups.
I think that a matte paint finish can give an almost velvety texture to a space and can really give a dramatic appearance. This would be a great choice for a theater room, office, or even dining room that has a more moody feel.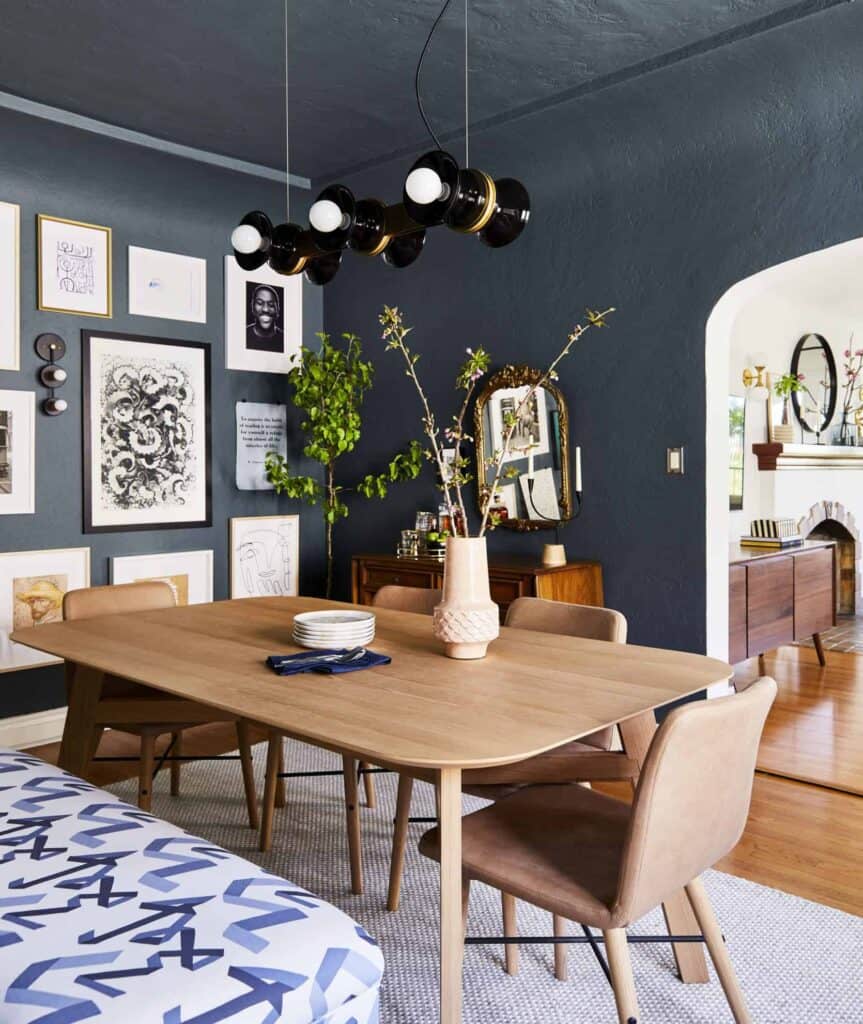 This is a great example of a moody dining room with a matte finish.
Eggshell Paint Finish
Eggshell finishes are a step up above matte finishes. There is a considerable amount more of durability than a flat or matte finish, while still having little to no shine. Again, you can get away with hiding imperfections, while still being able to clean the walls free from any scuffs or stains. This is a better choice for spaces that see a lot of traffic like hallways, bedrooms, family rooms, and dining rooms.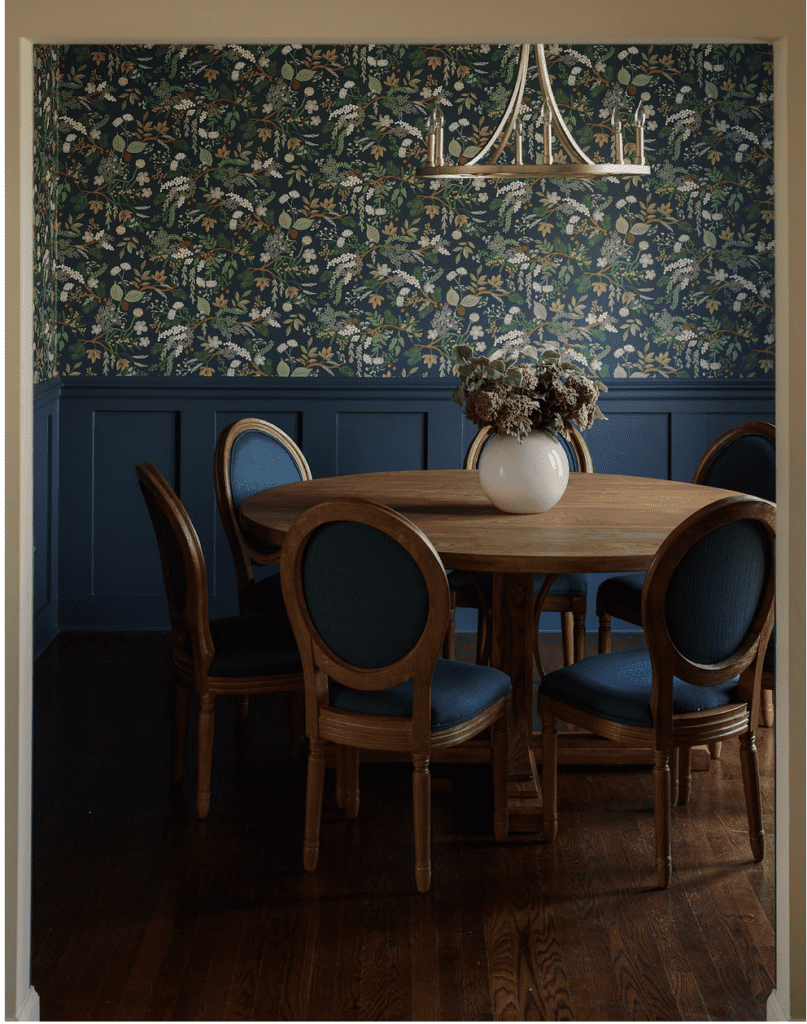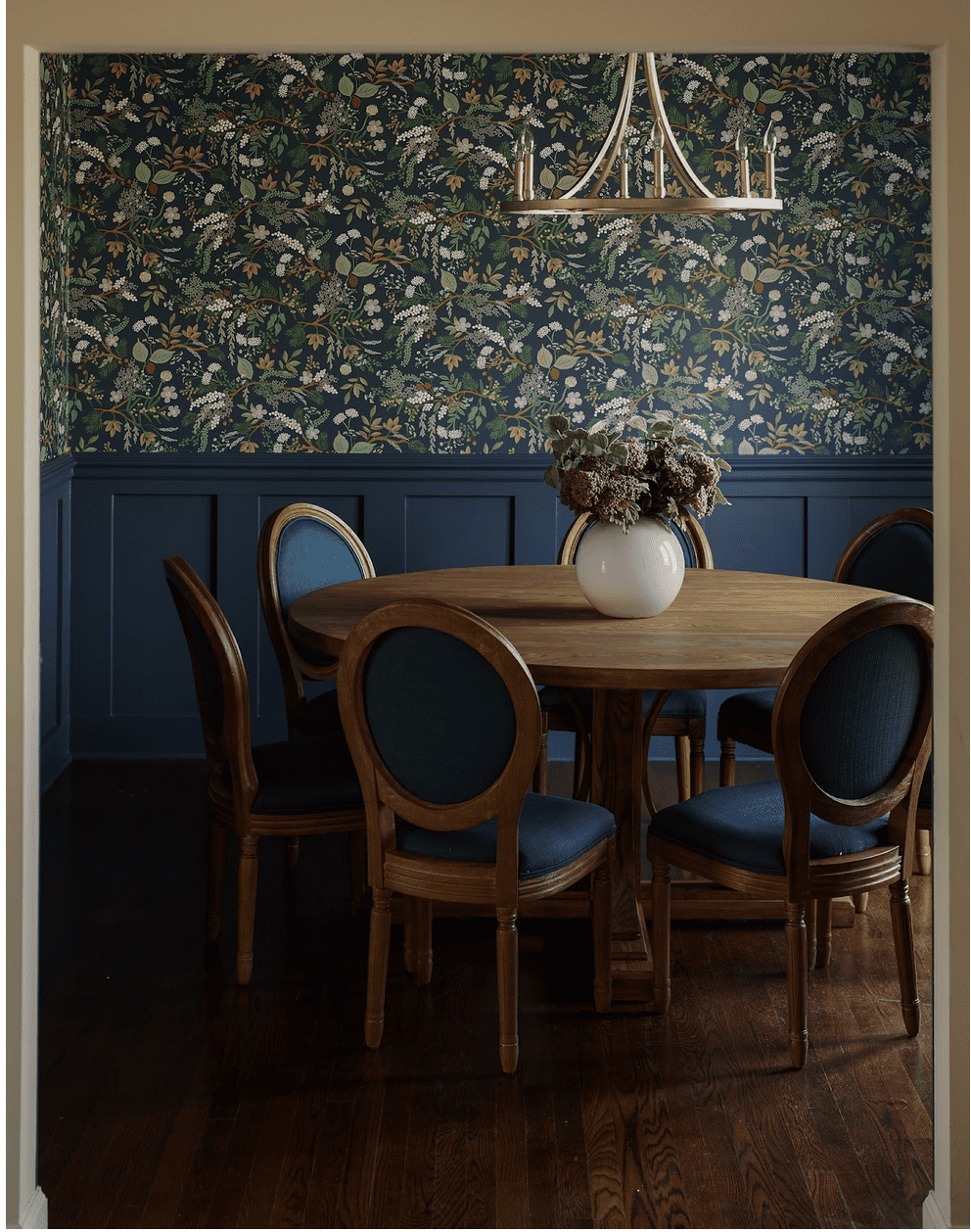 Gorgeous dining room reveal is moody and minimal.
Satin Paint Finish
Satin finishes are similar to eggshell finishes. However, satin paint has a slight gloss. With the reflective properties, this slight sheen can accentuate certain features, which can be useful in trim work, doors, and windows.
There is a stronger durability in a satin finish than an eggshell finish and it can be cleaned easily without fear of needing future touch ups. Besides, who likes painting baseboards anyways?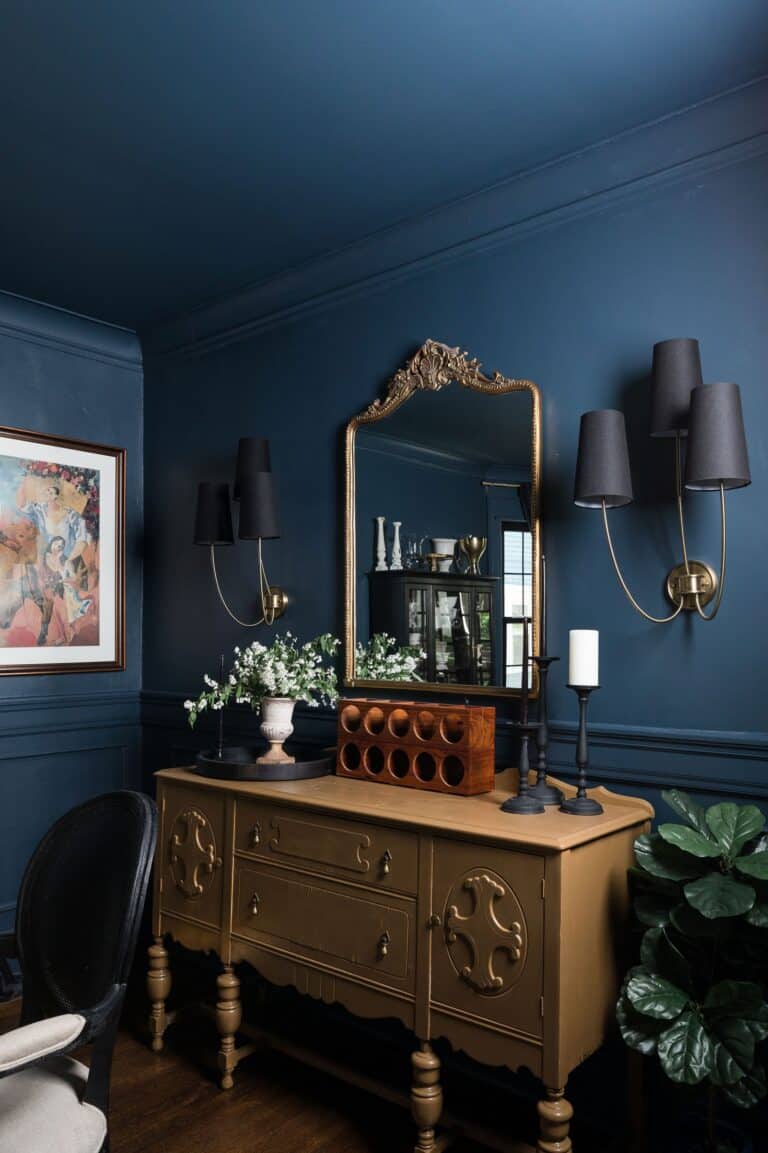 Here is another moody dining room.
Semi-Gloss Finish
Semi-gloss paint has more reflective properties that highlight the light in a given space. It is also much more durable than a flat or matte paint and can be easily wiped clean. This paint finish is commonly seen in kitchen and bathroom cabinets. Check out my adventure in painting cabinets if you are interested in learning how to paint your own cabinets.
While it is extremely durable, keep in mind that because of the amount of light that is reflected, you will see imperfections much more easily. If you are going to paint your own cabinets, I highly recommend you take the time to properly prepare your cabinets to help hide any flaws.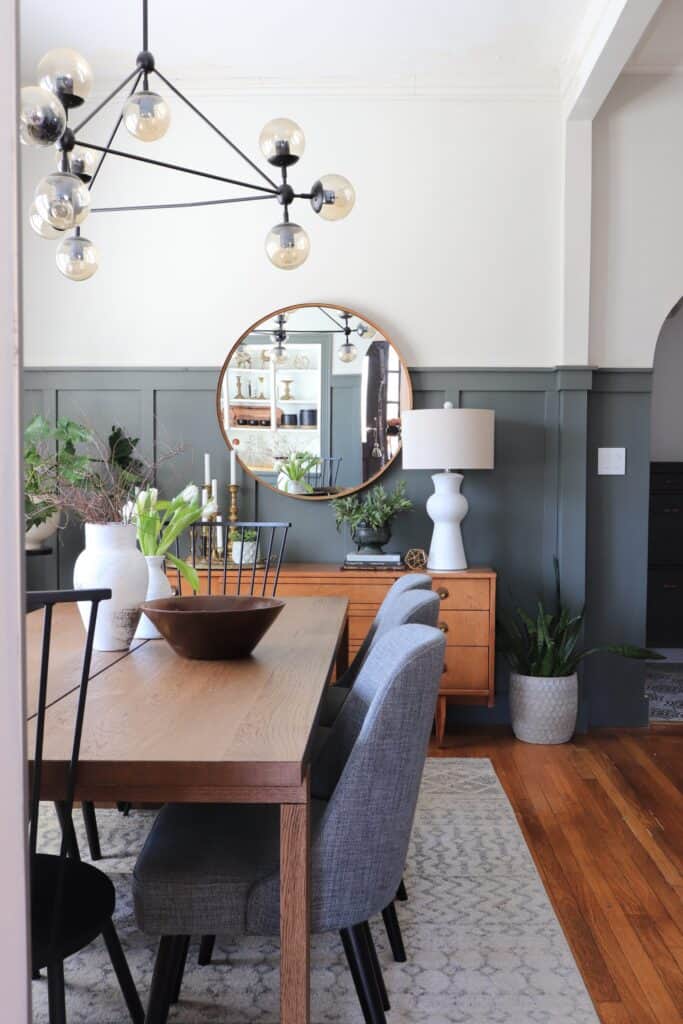 Beautiful modern-vintage dining room.
High-Gloss Finish
Glossy paint has a shiny look due to the amount of light reflected. You will commonly see high-gloss paints used in furniture restoration. It is extremely durable and can withstand wear and tear which makes it the perfect paint for furniture.
On the other hand, it does not hide imperfections well at all. Because of this, you need to have a skilled hand at applying these glossier finishes for an even sheen. This is not necessarily the best choice to use to paint your walls. It will certainly give you a glam feel with lots of light (almost mirror-like), but keep in mind that the downside of this finish is that it will draw attention to any imperfections.
I'd highly recommend hiring a professional painter and using a high-quality paint if you choose to use a higher sheen paint for an entire room. You may see some people create an accent wall or highlight a ceiling with a high gloss paint for a dramatic effect. While it can certainly bring a dramatic feel to your space, I'm more inclined to reserve this finish for my furniture pieces.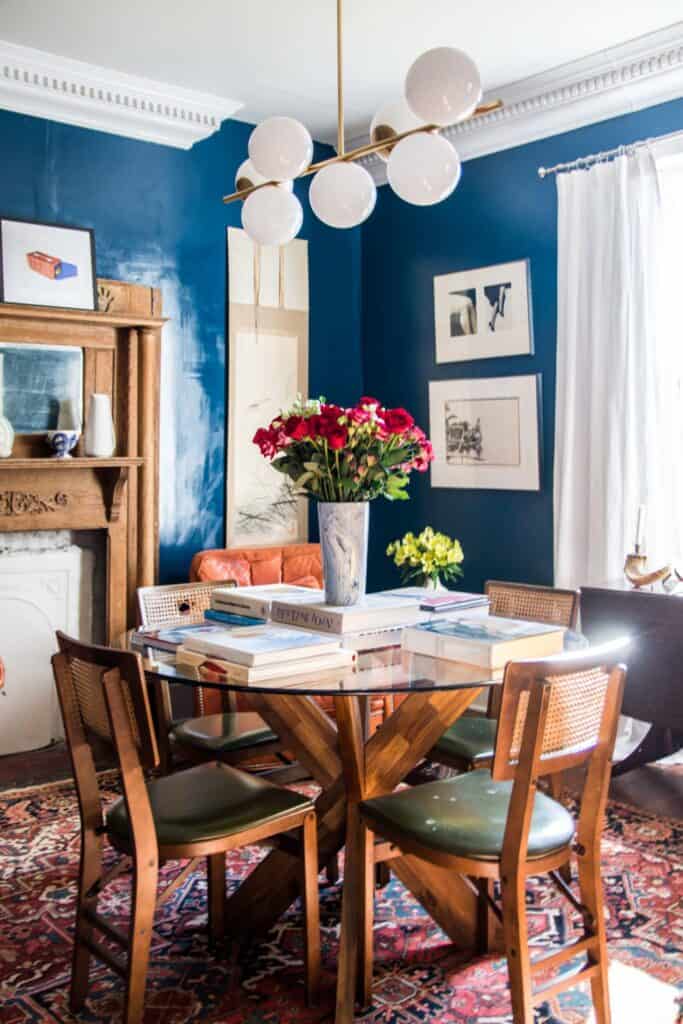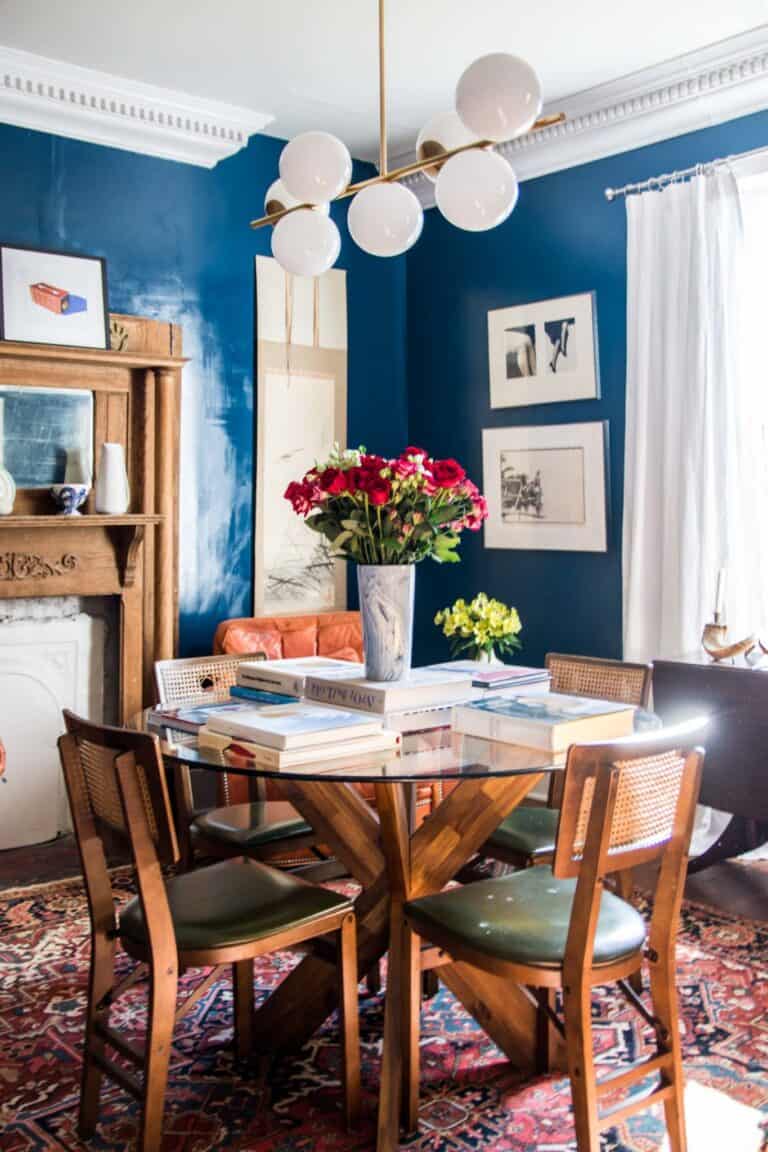 This bold high gloss paint color makes a statement in this dining room.
I hope this post gave you some good insight into what you should consider before painting your dining room or any room really. Keep in mind that flatter finishes may hide wall imperfections, but you'll be spending more time on upkeep as it will require touch ups for any wear and tear. Glossier finishes will be extremely durable, but will draw attention to any imperfections that may be visible on your walls.
The right paint sheen is key for completing your room's desired look and being practical for your home. If you have small kids, I'd highly recommend choosing a sheen that is more durable than a flat or matte finish. Instead, opt for a satin or eggshell sheen, which can give you a great middle ground between durability and pigmentation.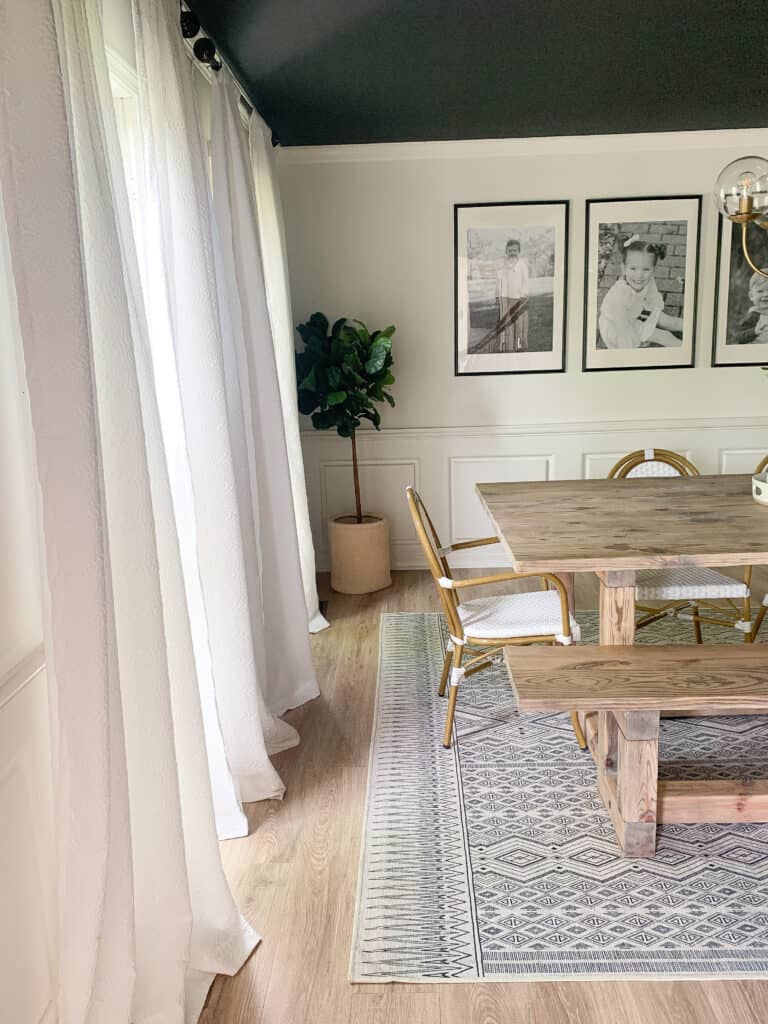 Other Posts You'll Love
Best Paint For Your Cabinets | Painting Kitchen Cabinets | Best Modern Neutral Paint Colors
Pin This Photo Below For Later
If you have any questions about the best paint finish for dining room walls, please feel free to leave them in the comments below. ​​Be sure to pin the photo below for later, and if you don't already – follow me on Instagram (@arinsolange) and Tik Tok (@arinsolange) for more decor tips!