Have you been deciding on a Cricut, and considering the Joy? I know when I have looked at all the similar machines I have purchased I have wanted reviews that talked about the strengths of the machine and the shortcomings. I am going to share an honest Cricut Joy Review, as well as some other Cricut joy reviews from other creatives that might help in your decision making!
This post may contain affiliate links.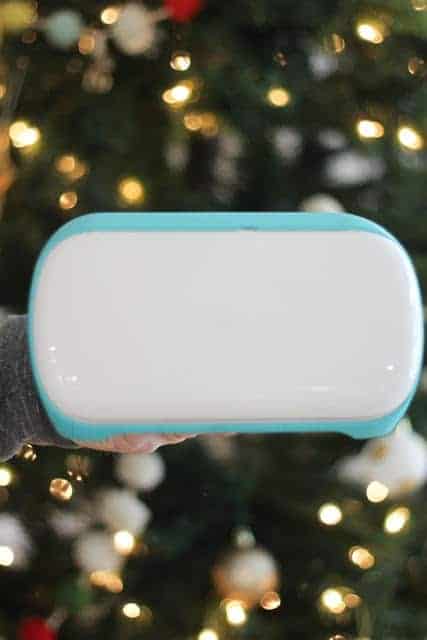 Cricut Joy Reviews You'll Love
It is no secret that I love using my Cricut for easy projects around the house. From labeling storage bins to creating stencils to paint our tile floor, my Cricut Joy machine has done it all. I personally own 3 similar machines including the Cricut Joy, and have spent time with friends who own some of the others so I feel like I have a great handle on what products are on the market and what the perks and drawbacks are to each machine.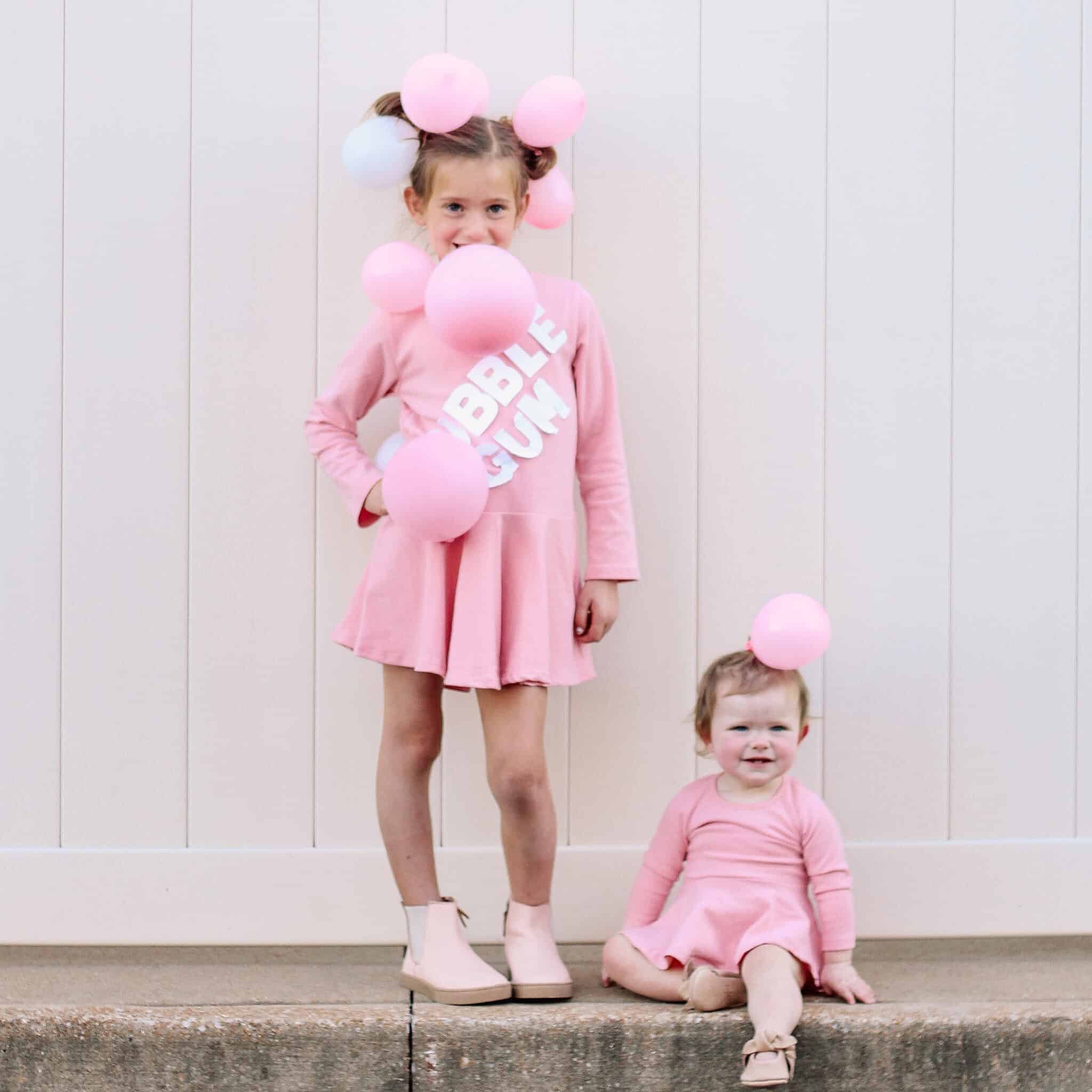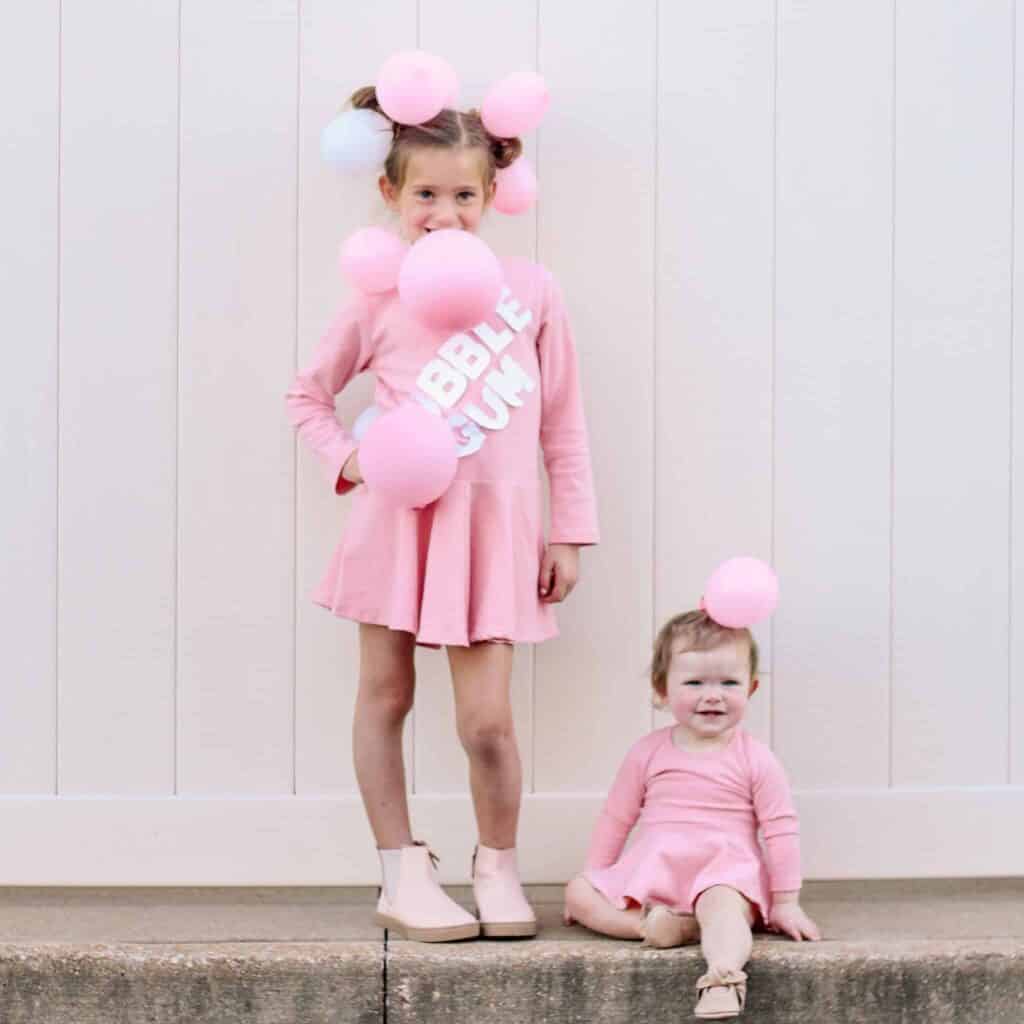 If you have any interest in purchasing the Cricut Joy for your own projects, I'll go over why this little machine is the only cutting machine you'll need to get your feet wet in the crafting world.
Why Consider a Cricut?
It seems like no matter where you look you can find someone selling everyday projects with a custom design. Where are these plethora of projects coming from? With over five available Cricut machines, crafters have hopped on the Cricut bandwagon and are creating their own designs for quick projects to sell to the masses online.
Even if you aren't interested in using your smart cutting machine to open your own business, the Cricut line of products allows you to create a wide range of projects at your fingertips.
What is a Cricut?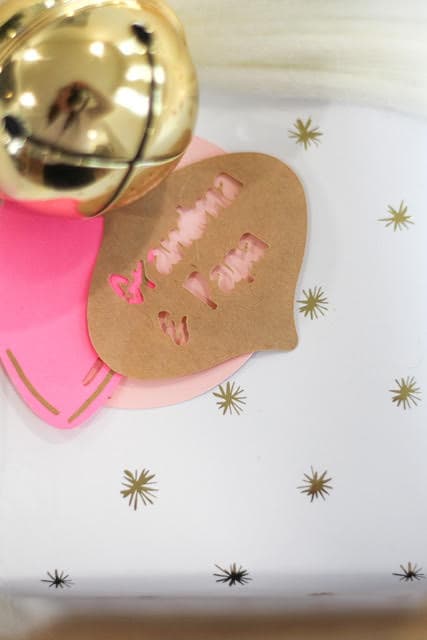 So what exactly is a Cricut? A Cricut is similar to a printer, only instead of printing ink to paper, you can cut and draw items out onto various materials like construction paper, vinyl stickers, leather, and fabric.
A small blade allows you to make simple projects, like personalized water bottles, to more complicated designs for intricate shadow boxes. The ability to create and personalize almost any material has made this smart little cutting machine a huge success.
Cricut Joy vs Other Models – The Differences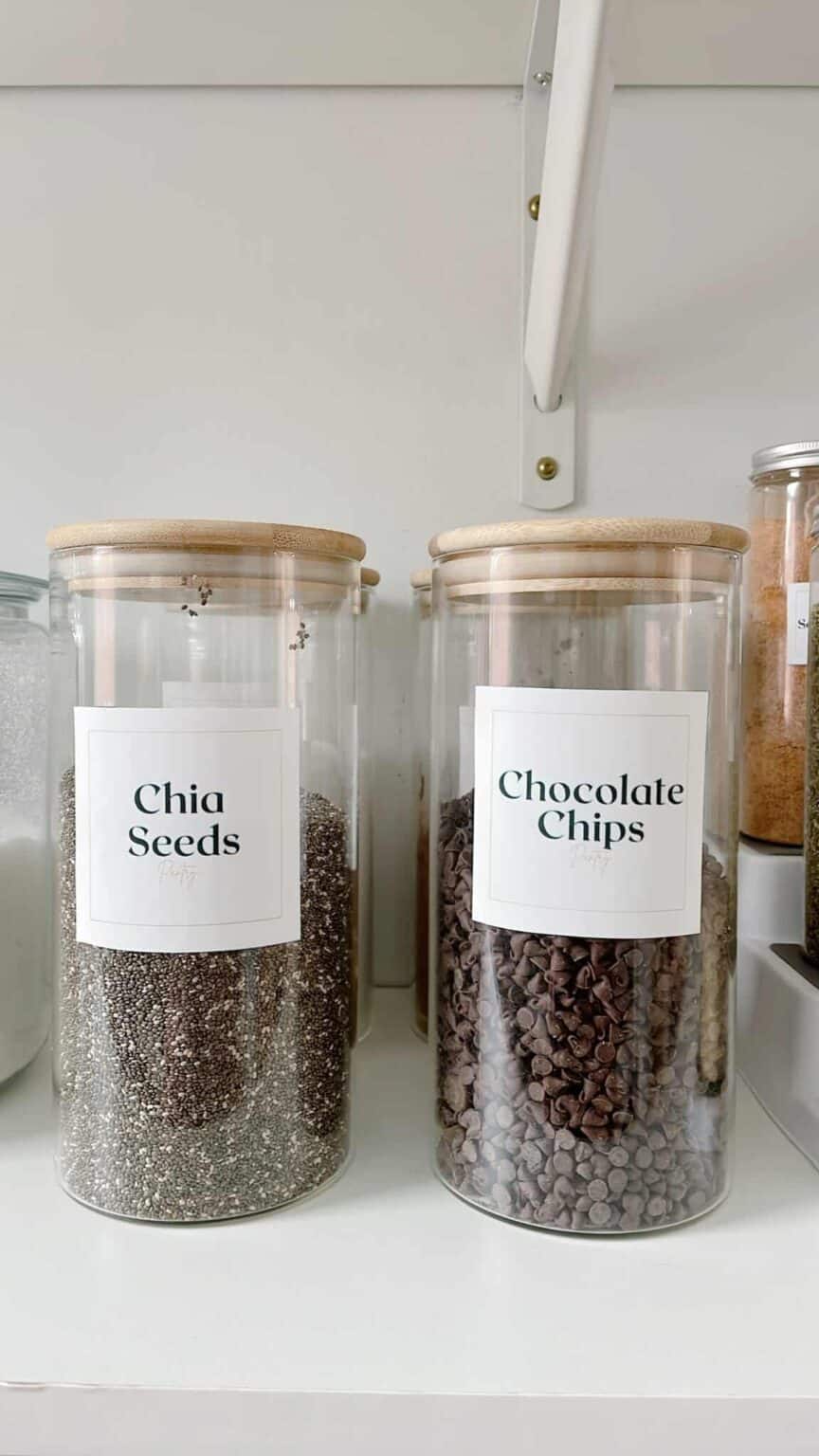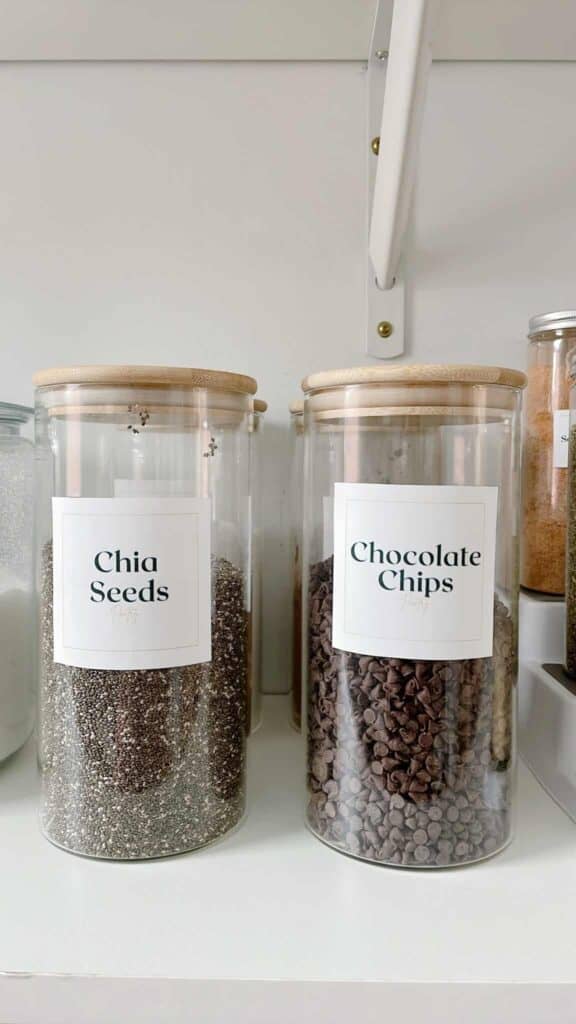 How do you know which electronic cutting machine is right for you? Each model offers various pros and cons. Depending on how you intend to use your machine and what your goals are, one may be more well suited for you over another.
The full-size Cricut Maker and Maker 3 are your deluxe options as far the Cricut goes. There are many different materials (over 300) that the Maker models can cut to create more complex projects at a faster pace.
Intricate designs can be achieved with the Maker series with the use of more tools (13 tools total) and the ability to cut mediums like leather and Balsa wood.
The Cricut Explore Air 2 and Explore 3 are a step down from the Maker series. They are able to create popular projects like vinyl decals, labels, stickers, and can cut card stock for birthday cards. With over 100 materials to cut and 6 tools, there are plenty of projects to go around.

The Cricut Maker 3 is the ultimate cutting and writing machine.
Both the Maker 3 and Explore 3 are able to use the new Cricut Smart Materials that recently came out from the Cricut team. The Maker 3 and Explore 3's use of the Cricut Smart Materials allows you to insert these new materials directly into your machine without the use of a cutting mat.


The Cricut Explore 3 is a great choice for advanced crafters.
If Cricut products intimidate you and you are thinking to yourself, "How in the world am I even supposed to get started with one of these?", you aren't alone. I'd recommend that anyone who is interested in getting a Cricut, but feeling hesitant about the larger machines, should try the new Cricut Joy. If you are wanting to get started with smaller projects, this smaller more portable machine may be the perfect addition to your crafting room.
The Cricut Joy is a great compact and portable machine.
Cricut Joy Reviews You'll Find Helpful
The Cricut Joy came out in March 2020. Since then, it has a great following for beginner crafters who want to try their hand at this whole "Cricut craze". At $170, it is less expensive, smaller, and more portable than the Maker and Explore series.
I love its small size. I'm able to move it from room to room without having to lug around a heavy machine. It also fits nicely away in my office cabinet without taking up valuable space. This is a great beginner machine and allows the user to get comfortable using the Cricut Design Space software along with different materials.
I will say, I was a bit perplexed when I first began using the Cricut app. You don't have an on/off switch for your machine. Rather, everything is done through your Cricut Design Space app. Fortunately, with bluetooth connectivity, you can easily get started on your first project in no time.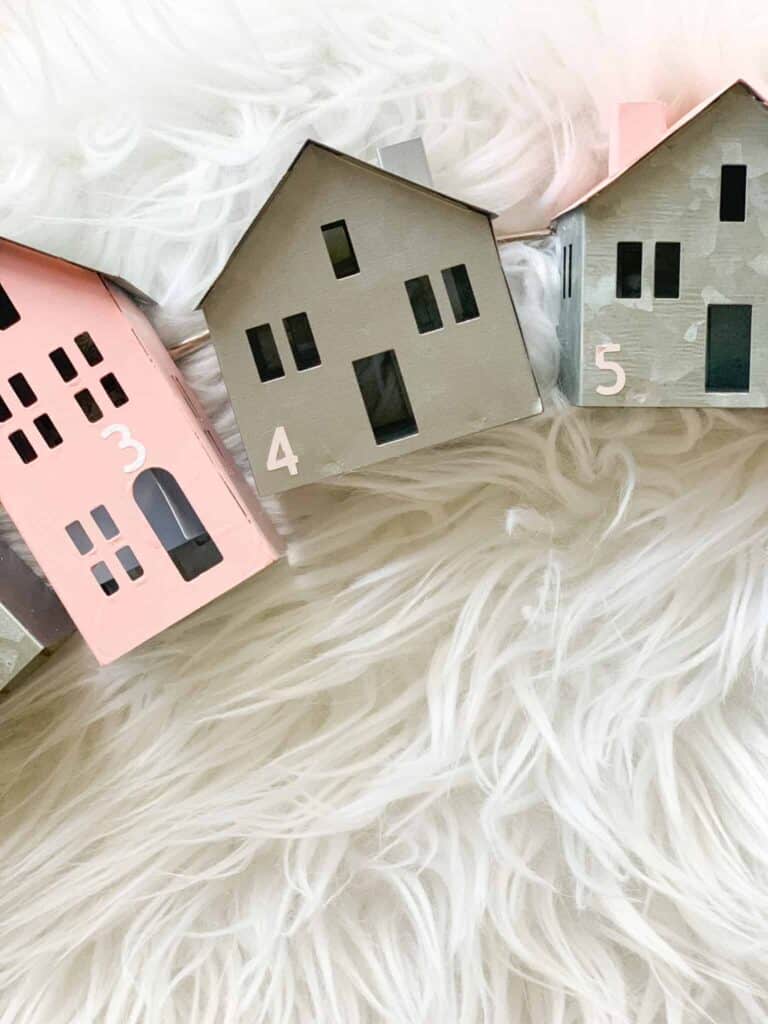 There is a bit of a learning curve when you first begin using your new machine. Don't be intimidated by the language and thousands of available designs at your fingertips. Start simple and go from there. When you first purchase your Cricut Joy, you'll get a trial run of Cricut Access. This is a monthly subscription based service that provides you the best results for images, fonts, and free projects. It is a great place to browse for ideas to create fun DIY projects like a last-minute card or label for your child's lunch box.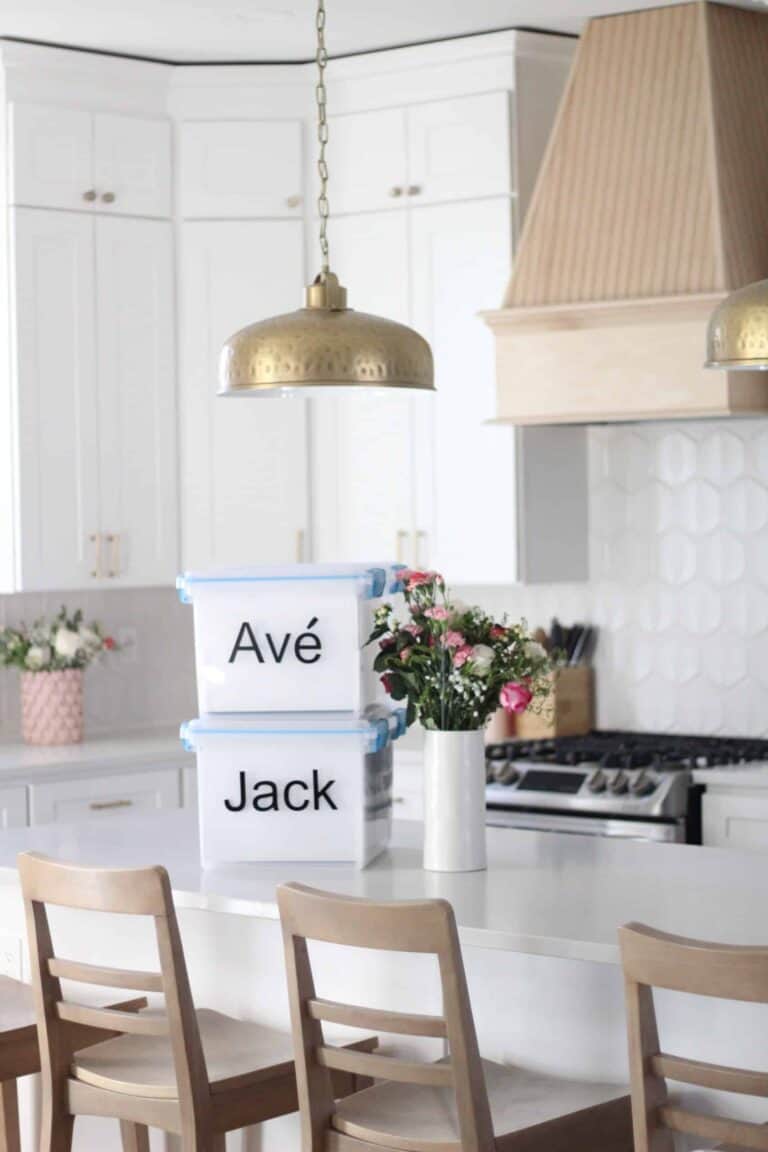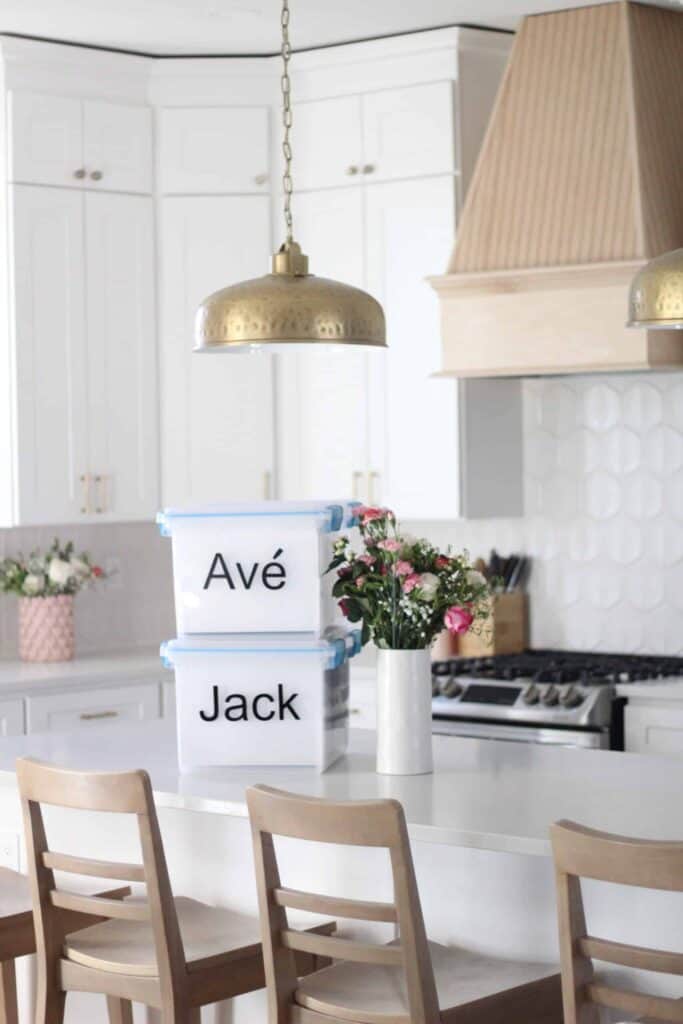 With your Cricut Joy, you'll receive the main cutting blade, a fine point pen, a sticky mat for standard projects, and a practice greeting card. Once you've connected to Cricut Design Space, you can begin your first practice cut.
Do not feel bad if you have to practice this part a few times. It is fairly easy, but because you may be feeling intimidated or just overwhelmed with all of this new crafting power at your fingertips, you may need to repeat the practice cuts a few times.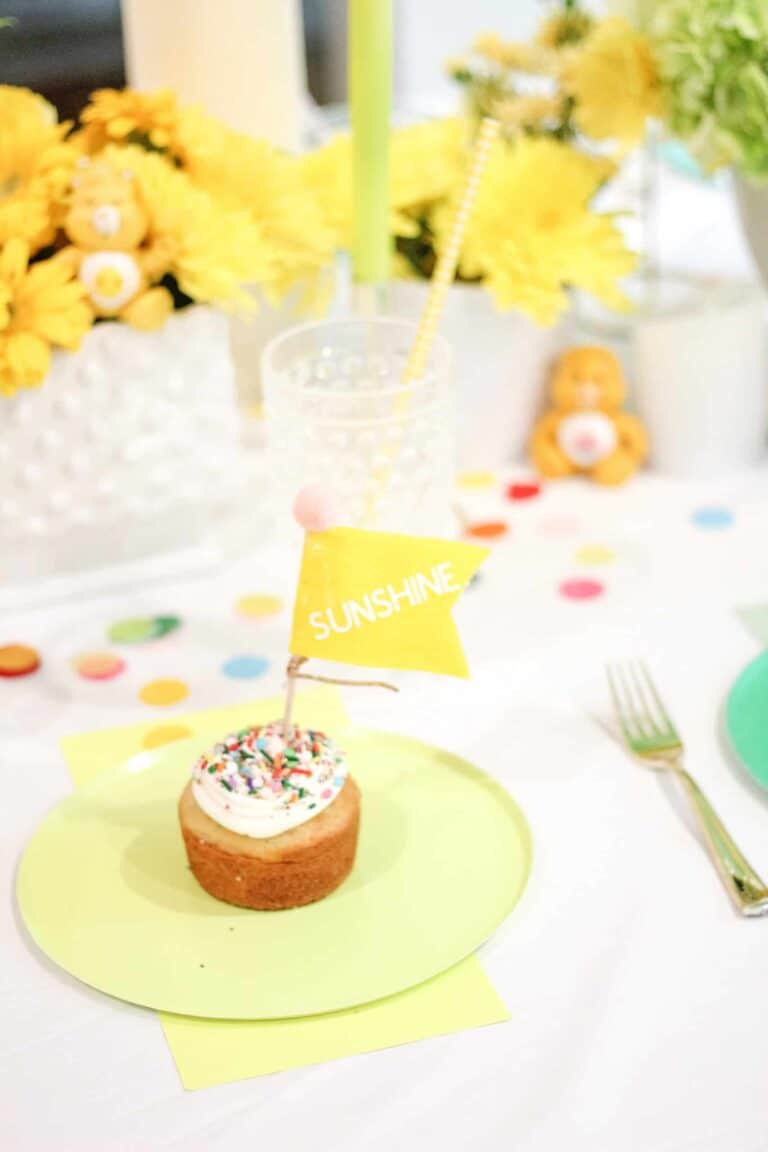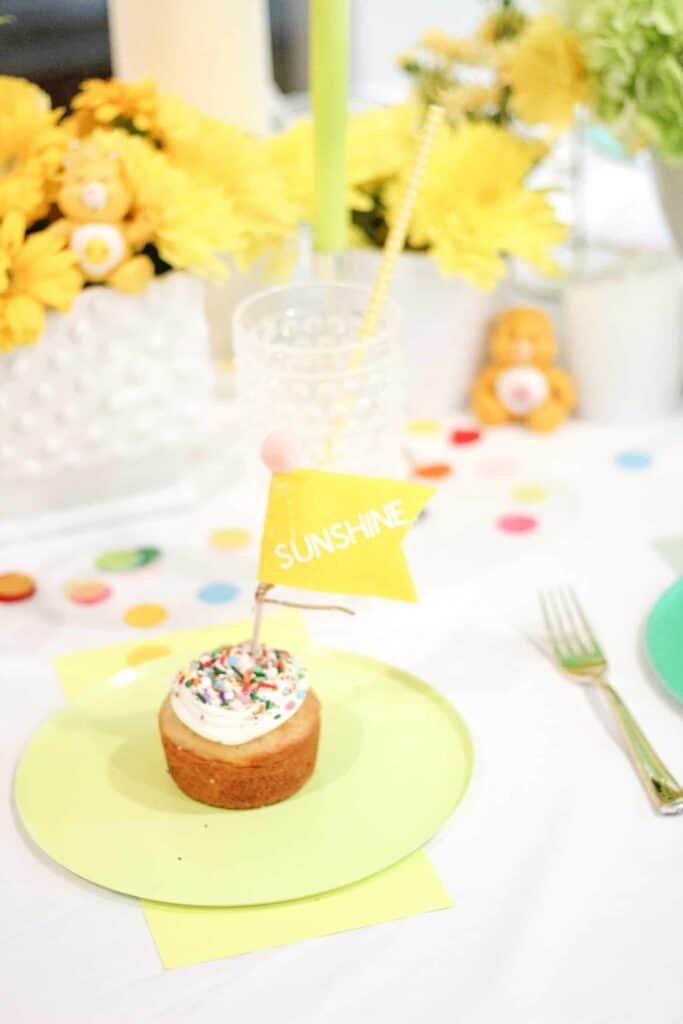 Once you've gotten comfortable using your machine and following the steps that require you to make a cut, I'd highly advise you continue to practice. Try your hand at greeting cards. These are fairly simple and allow you to practice with both the cutting tool and fine point pen writing tool. You can try using the card mat, which is compatible with only the Cricut Joy and allows you to make folded cards.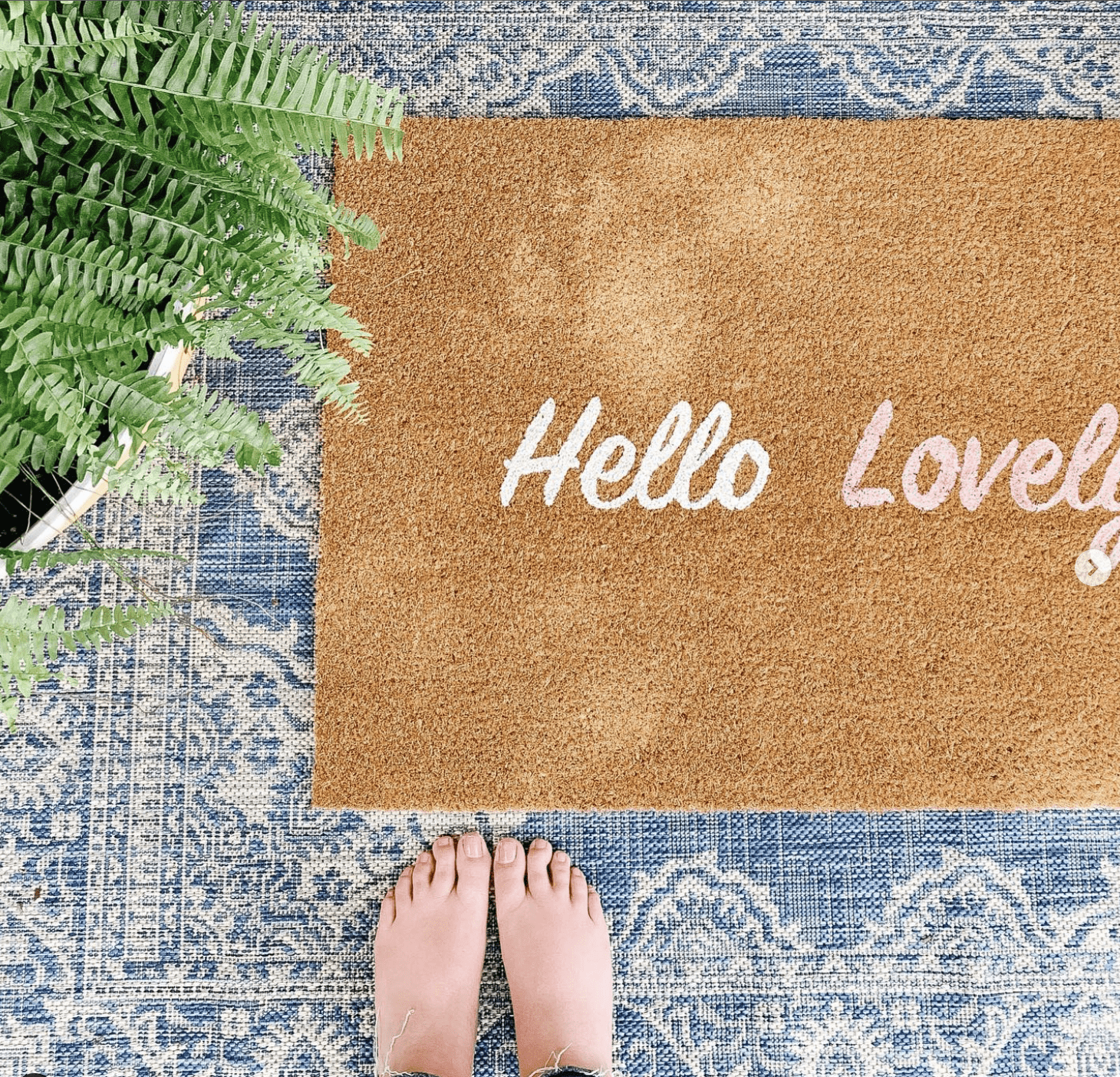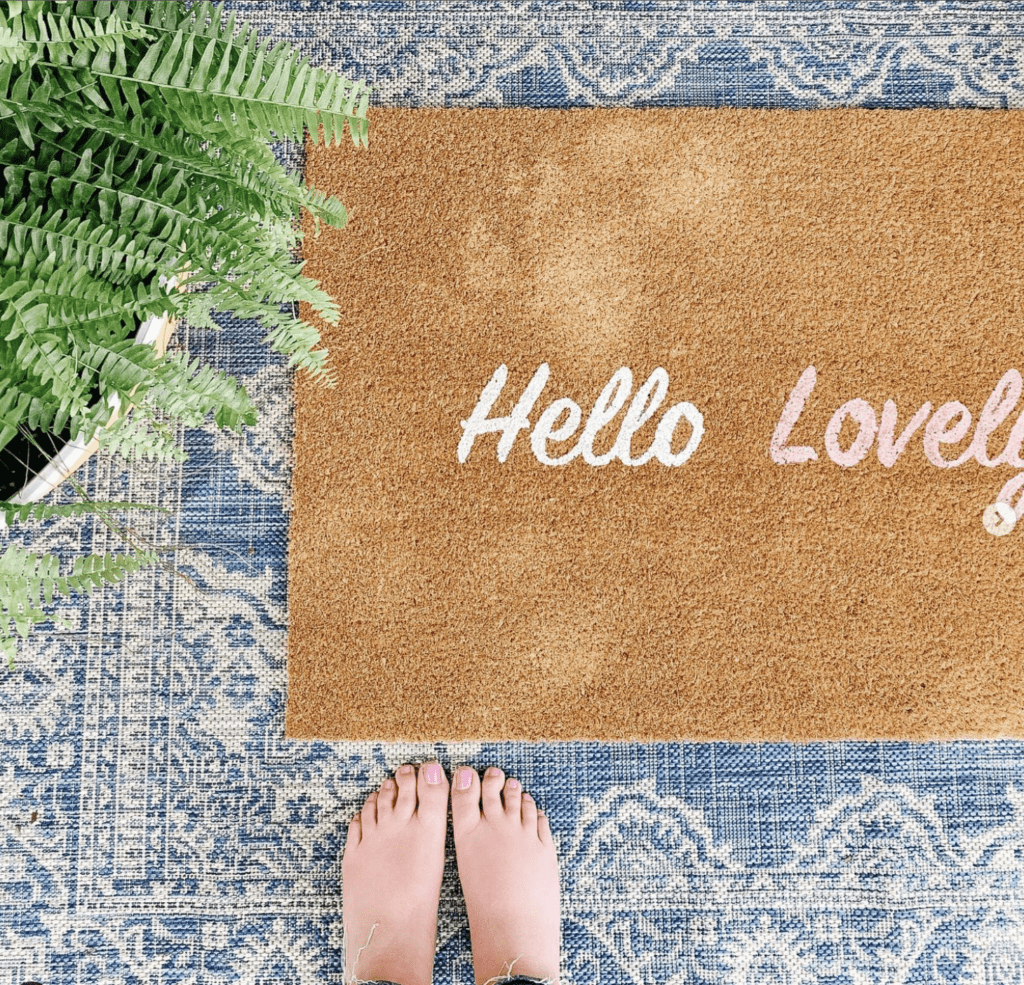 For now, I'd advise you to stick with projects that are already created for you in Cricut Design Space. Rather than editing the project or creating one from scratch, you'll have better results with a premade project.
Once you get more comfortable using Design Space, I'd highly recommend you spend some time looking into the different features of Design Space and how they work. Terms like "weld", "attach", "mirror", and "slice" all have different functions and are crucial for your project pending your desired outcome.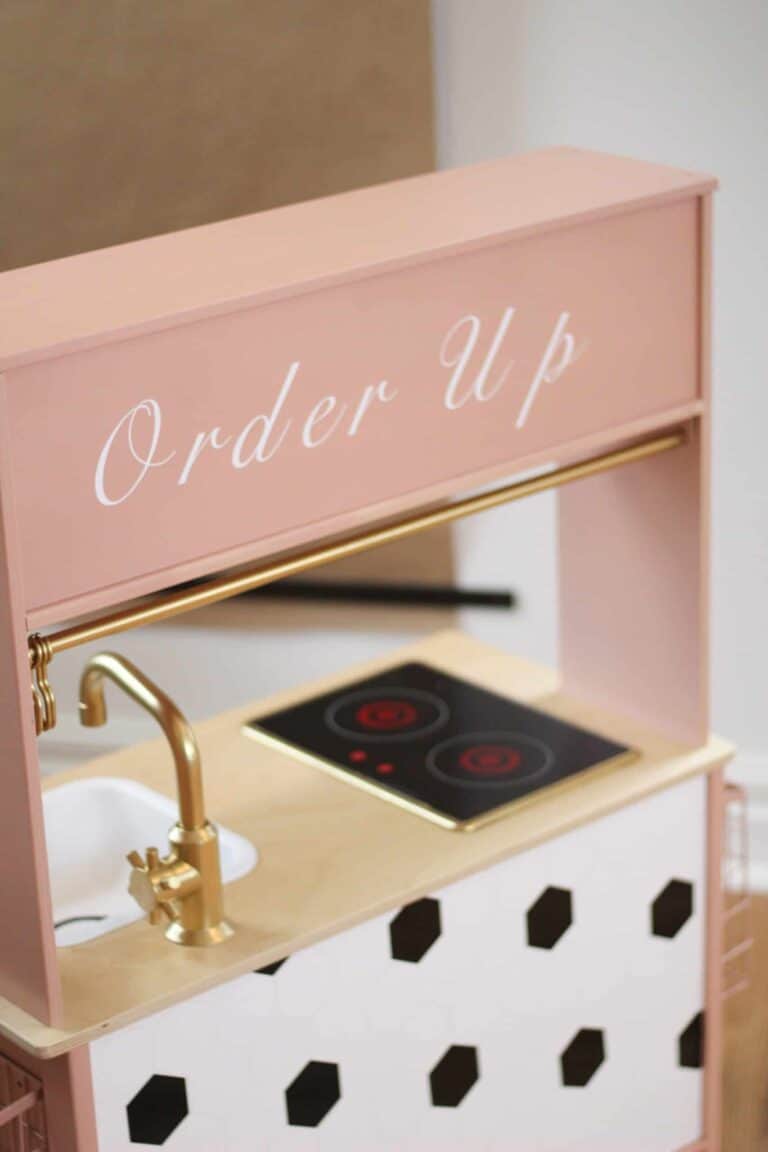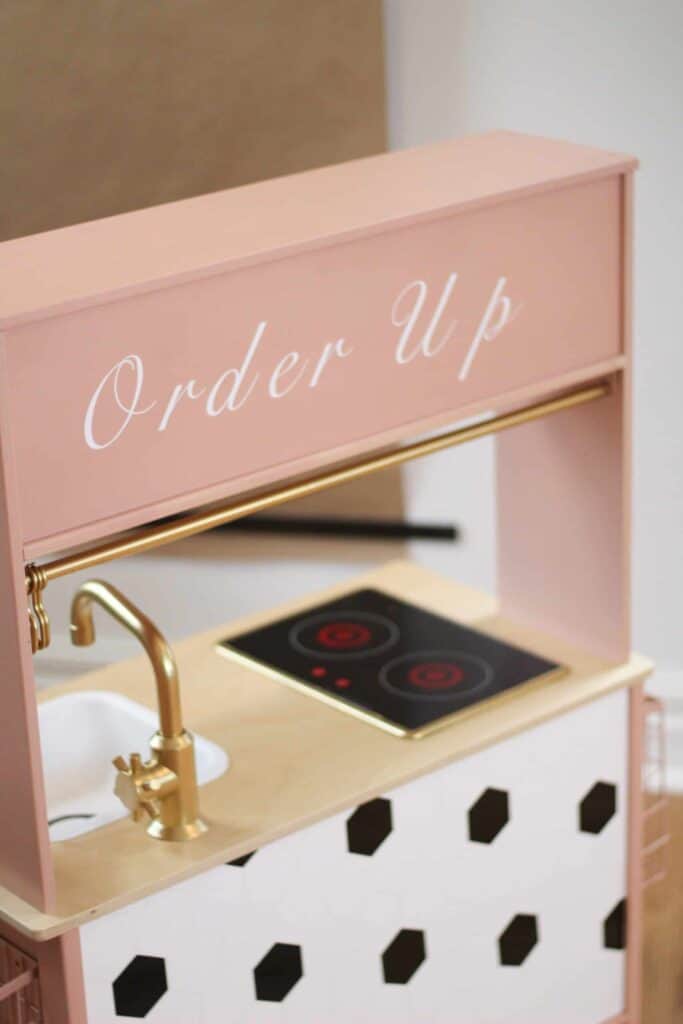 Pros of the Cricut Joy
Small portable machine making it easy to grab for quick projects. ( I also got a carrying case which makes it even easier to grab and store)
New Smart Materials Feature – This saves so much headache
Bluetooth Technology – I love that I can work from the app on my phone or my computer, and I don't have to plug the machine into it.
Long Cuts – there have been a few times where I have wanted to do a longer design than 12 inches and I love that the Cricut Joy allows for that.
Storage size
The Cricut Joy App / Cricut App and Cricut Design Space Software – it is worth noting that this is something that is a perk for many of the other full size Cricuts too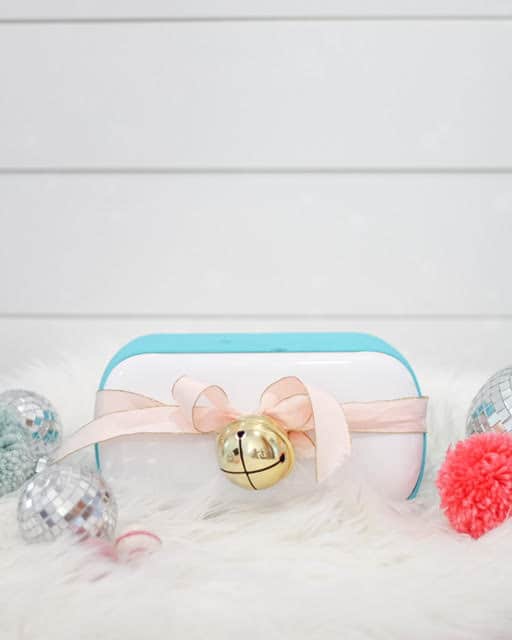 Cons of the Cricut Joy
The size can be a draw back if you are trying to make larger items. Even something like a doormat you can not have anything taller than about 5 inches.
Some cutting features that you can do on the full size machines are unavailable for the Joy
What Others are Saying – Cricut Joy Reviews from Others
Here is what some other creatives and friends of mine who own the Cricut Joy are saying
"I love the convenience of the Circuit Joy & how little space it takes to store. I am constantly making labels for things around my home and it's great to knock those out quickly. I also have a small business so for smaller item orders is ideal" – Ari
"As someone who is not overly crafty, I love the Cricut Joy for its ease of use. I have found a few times where the size has held me back from projects, but most of the time I am able to easily accomplish the project I wanted to do. I highly recommend the heat press if you plan to do much iron on as well." – Stacey
"The Cricut Joy has turned me into a DIYer. My favorite thing was the price point, making me feel like I paid for it in money saved so quickly." – Dani
DIY Cricut Projects with the Cricut Joy
So what exactly can you make with this powerhouse small machine other than cards and labels? Over 50 materials can be used, including Smart materials that are available to be used with the Explore 3 and Maker 3 models.
With these smart materials (smart vinyl, smart iron-on, smart paper, smart labels) you don't need to put your materials on a mat. Rather, the material can be fed directly into your machine. Other materials include cardstock, cardboard, infusible ink, iron on, leather, vinyl, window cling, and foil acetate.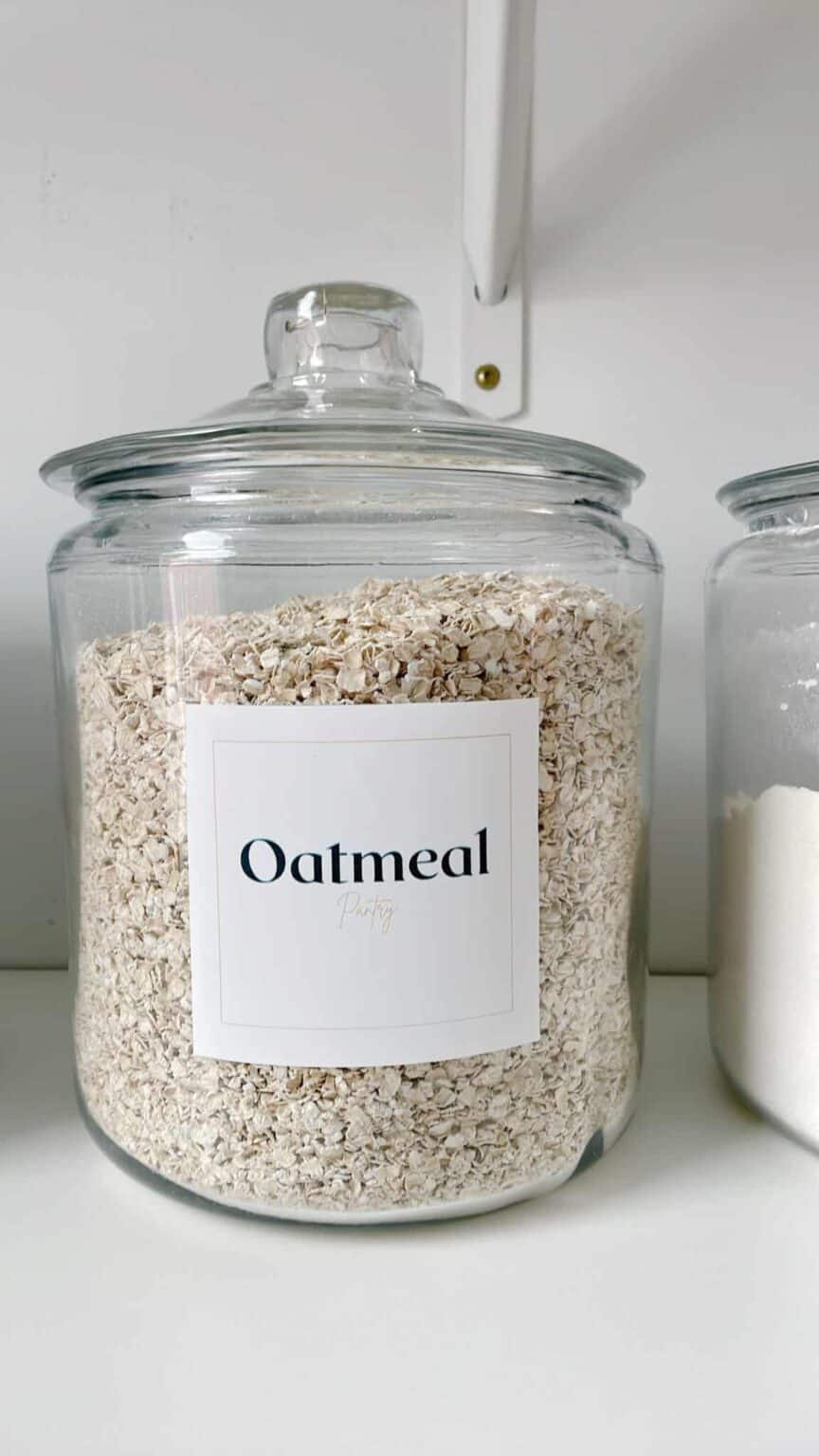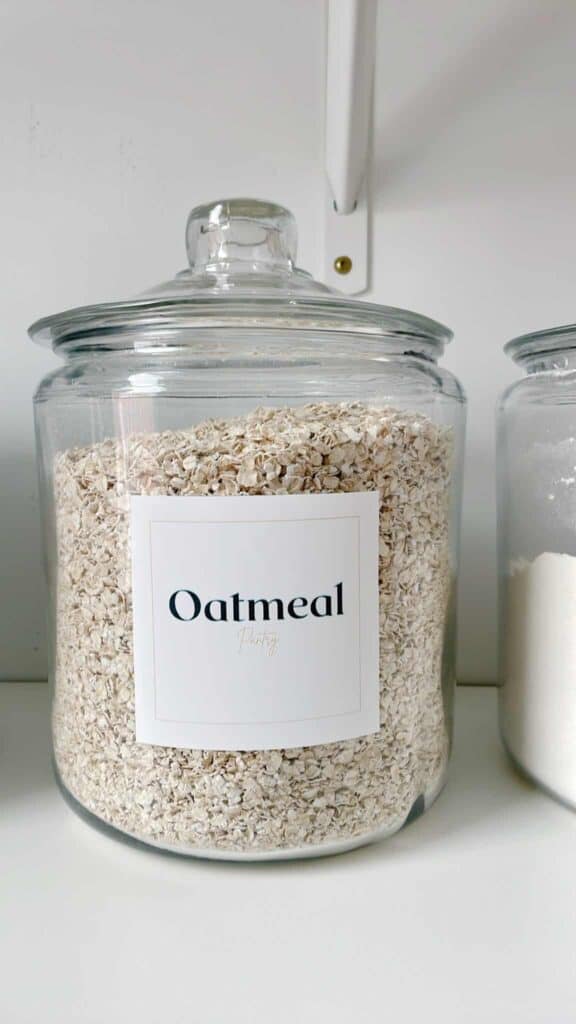 You also have the ability to use Cricut Joy Pens to draw images and write in different font styles. Individual shapes can be cut up to 4 ft long and repeated cuts can be made up to 20 ft long. Below are some of my favorite ways to use the Cricut Joy.
Stencils
I love that you can create a stencil to make almost anything you can think of. Do you want to make one of those cute "Welcome" signs or a new wreath? Try your hand at creating a stencil to help get uniformed letters. For me, I used our Cricut Joy to create a stencil to paint our tile floors!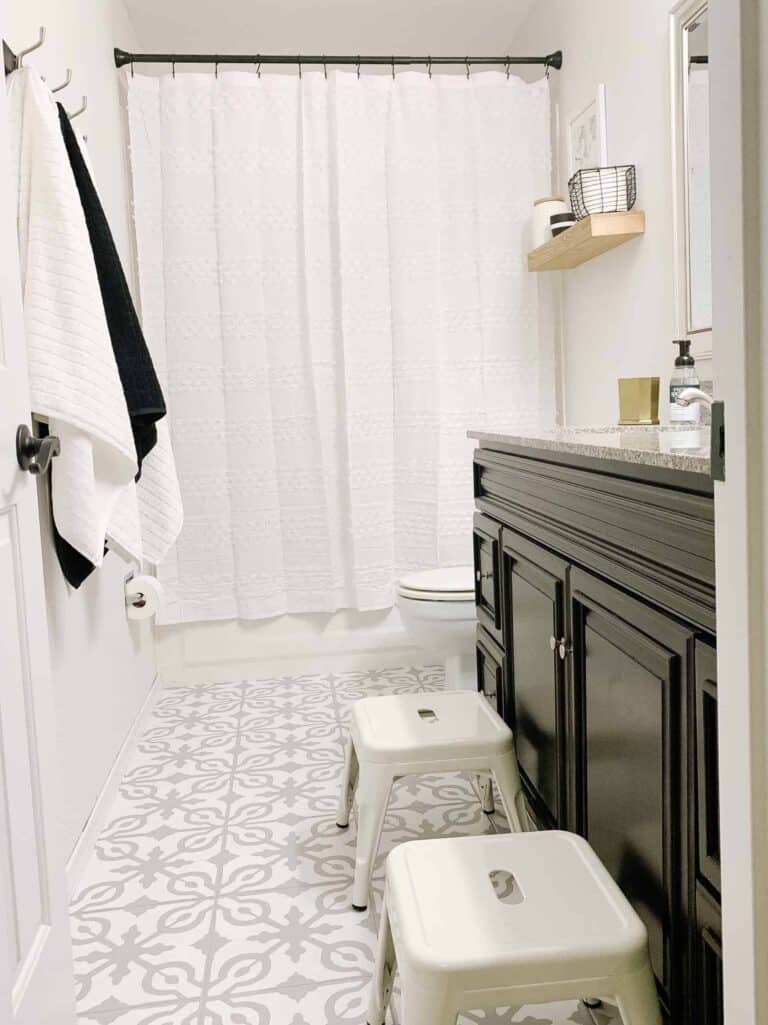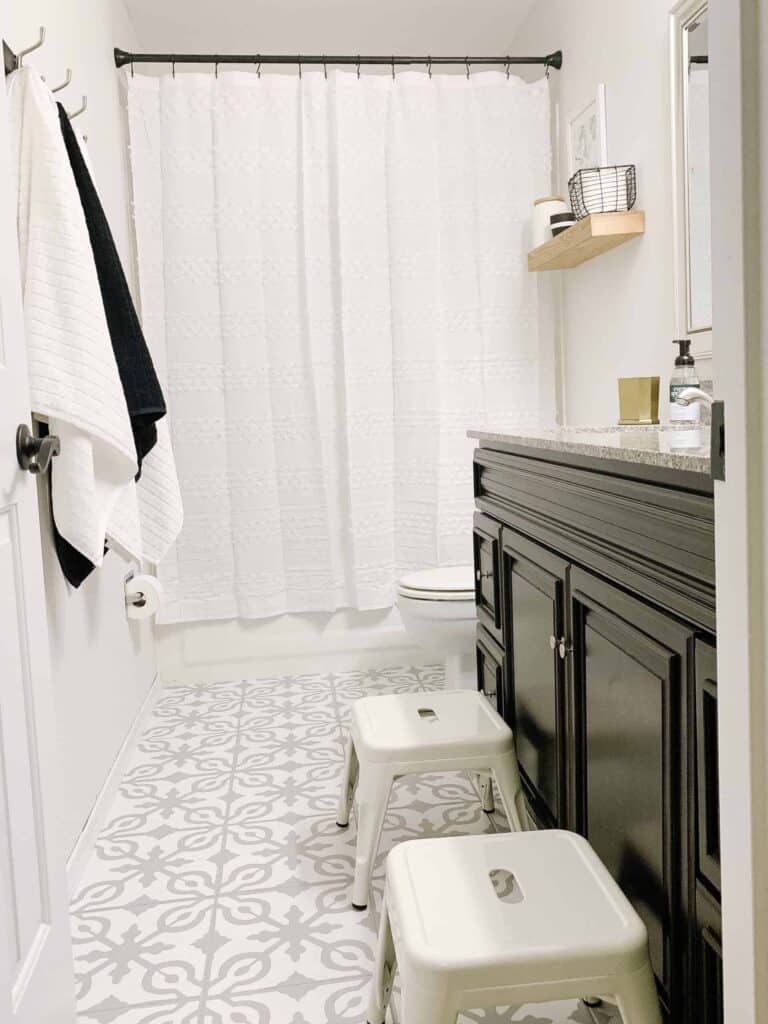 Labels
You can make any label you set your heart to. I love labeling my kids' water bottles. With four kids, there are a lot of small objects to keep track of that inevitably get left at school or a friend's house. I recently created these great free pantry labels to help keep us organized too.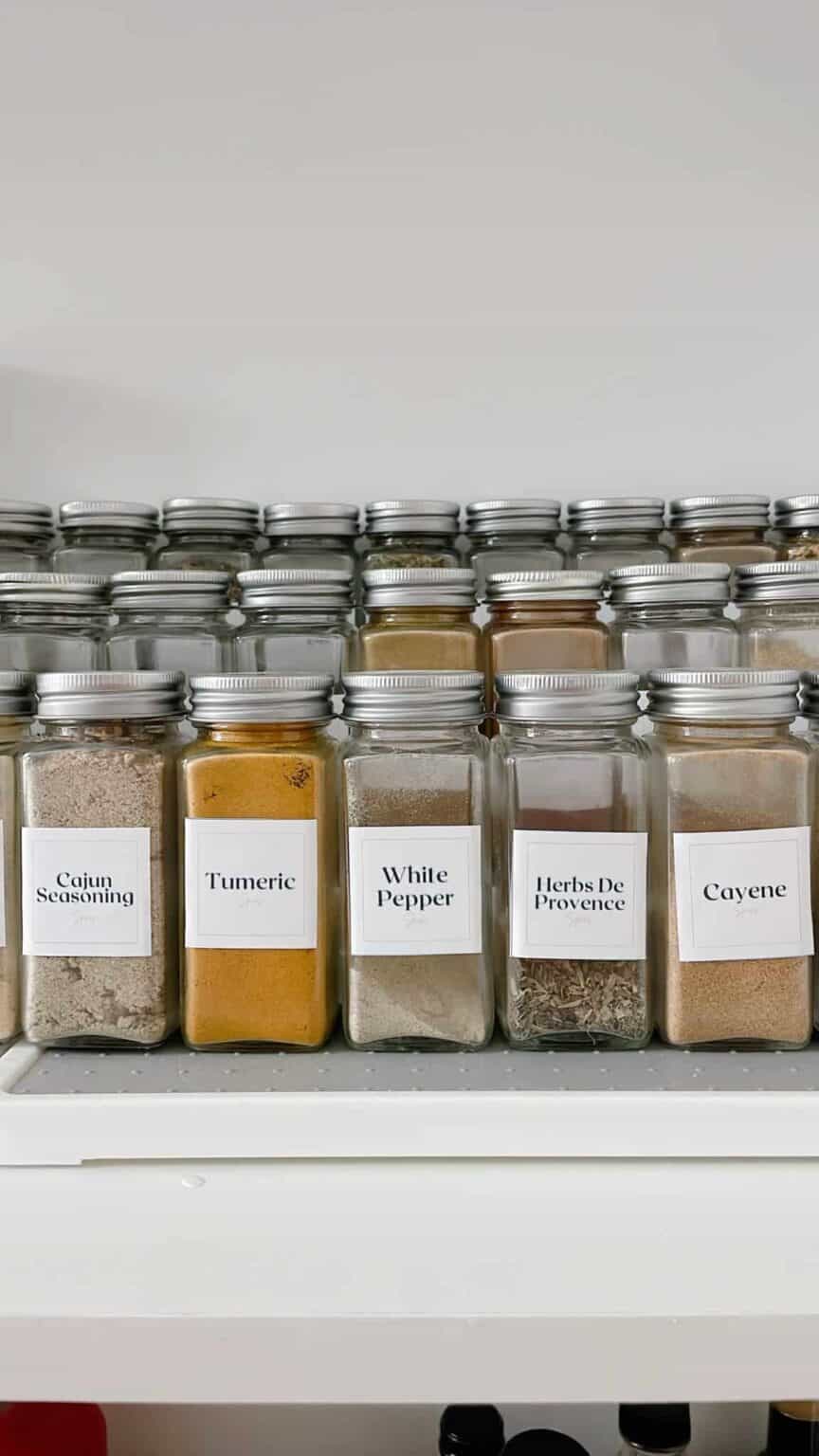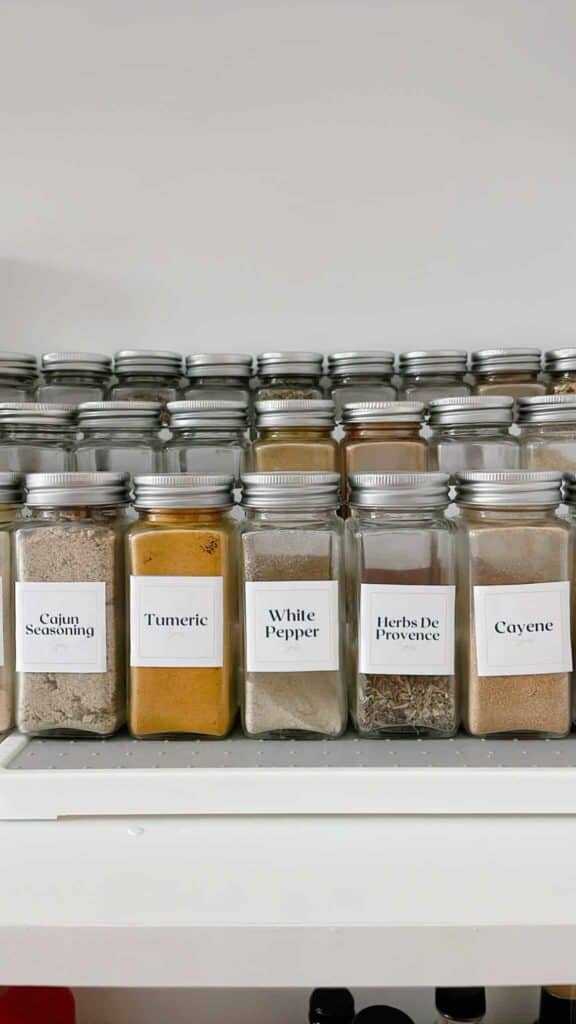 Doormats
One of my favorite holiday activities is to create a fun custom holiday doormat for our visitors. This goes back to creating a stencil but you do have a few extra steps!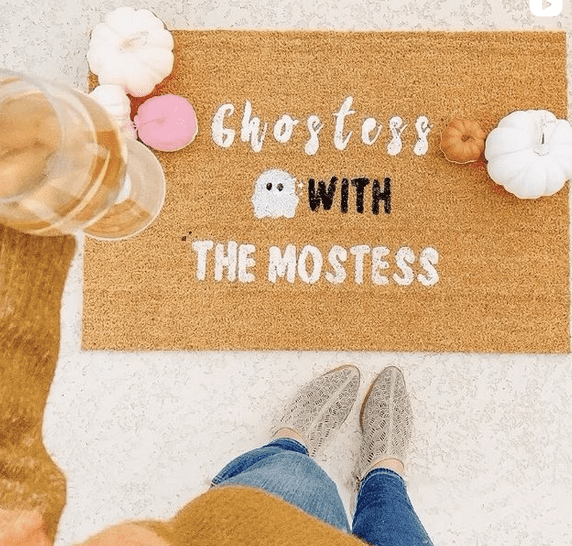 Custom monogrammed platters and cutting boards
These are such a great idea for gifts to teachers and house warming presents. Check out my post on gift ideas for teacher appreciation week which is coming up soon!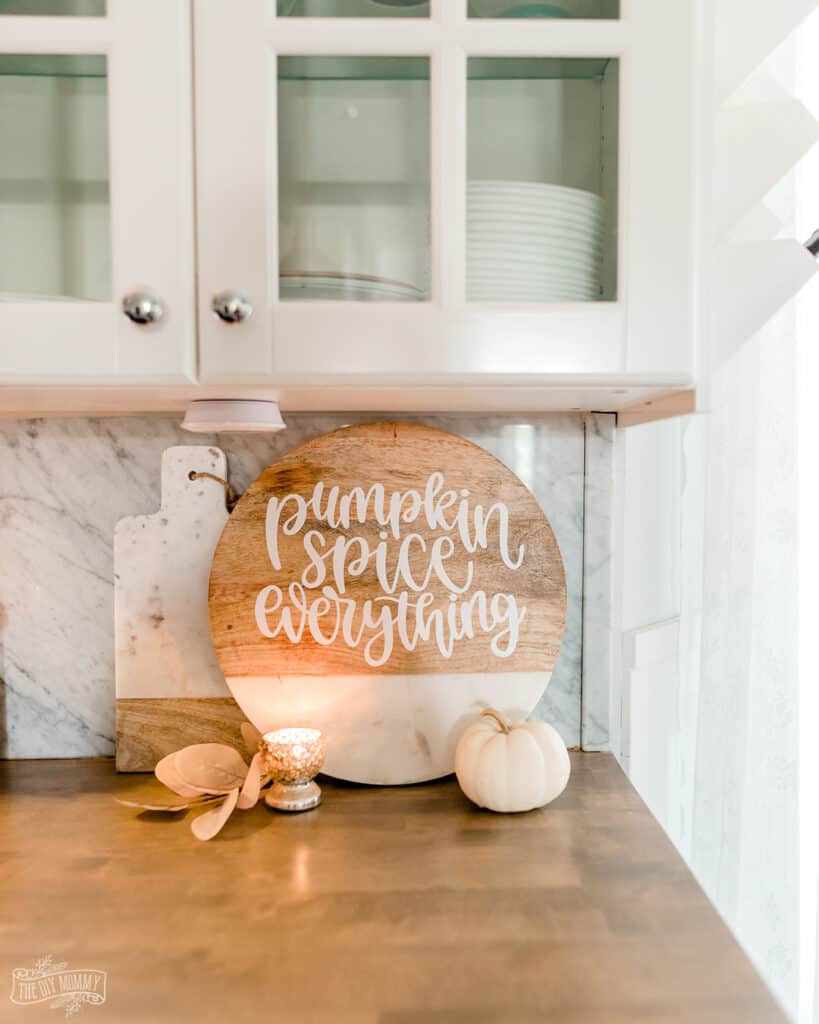 Check out this tutorial on how to make your own personalized cutting board.
If you've ever wanted a great DIY project, then this IKEA play kitchen is it! Create a kitchen for your little one that isn't an eye sore! The Cricut Joy is a great way to add extra details to larger DIY Projects.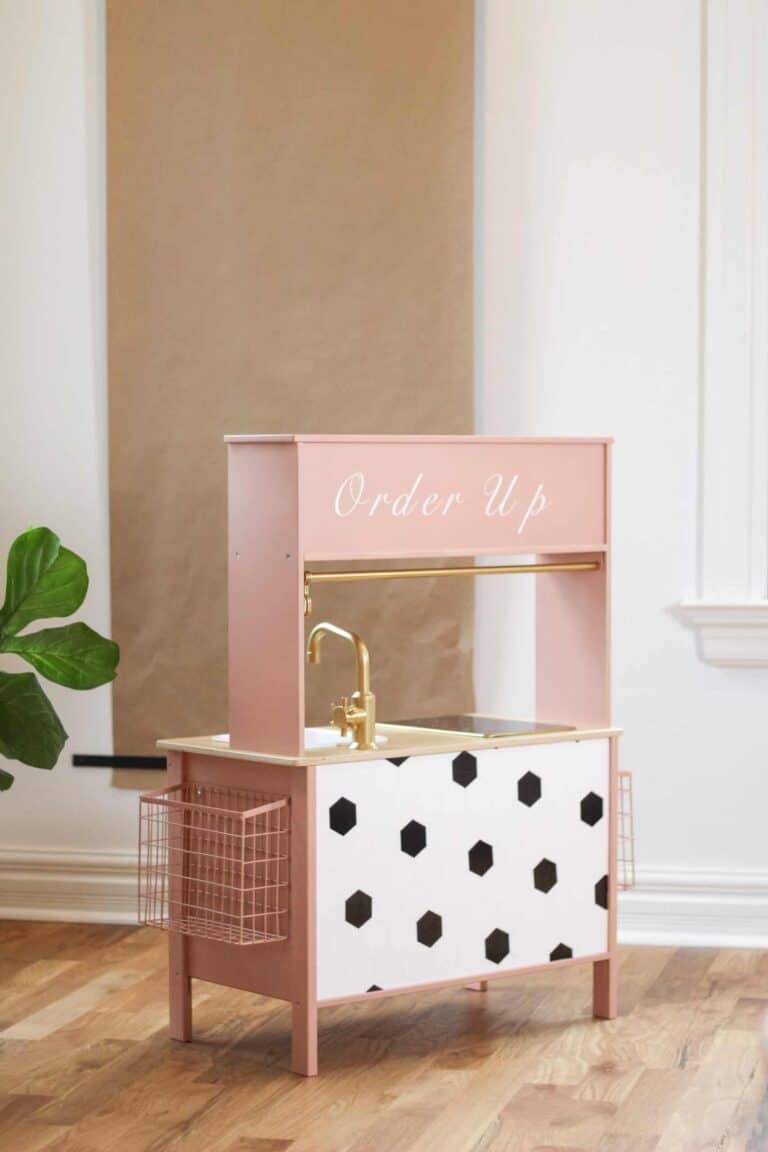 Gift tags, cards, and birthday banner
You can pretty much use the Cricut Joy and never have to buy another greeting card again. I also love using it for Christmas tags and birthday tags as well. It makes them more meaningful and I can personalize them to our style, the wrapping, or the holiday.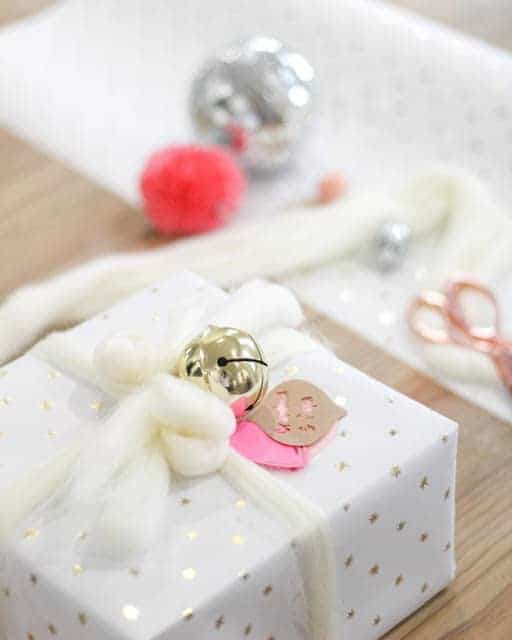 Halloween costumes
I've created my fair share of Halloween costumes with our Cricut Joy. You can make a clever and inexpensive costume with your Cricut Joy!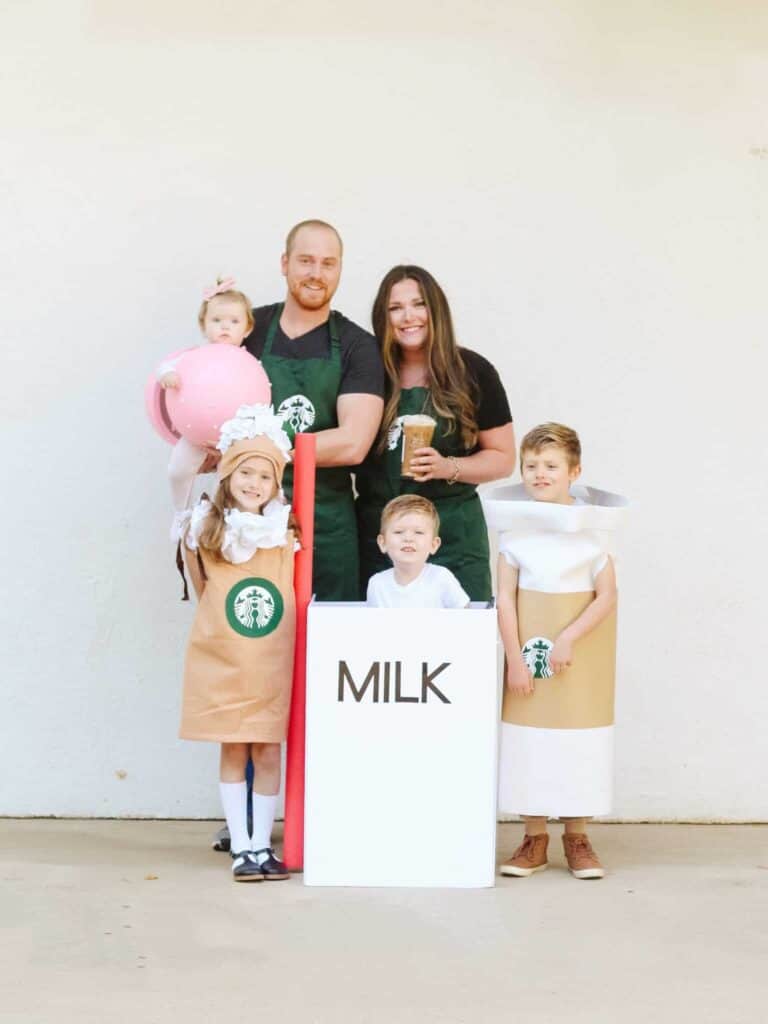 Personalized tumblers
This is another great idea as a gift for your special teacher or even high school graduate in your life. You can never go wrong with a fun tumbler.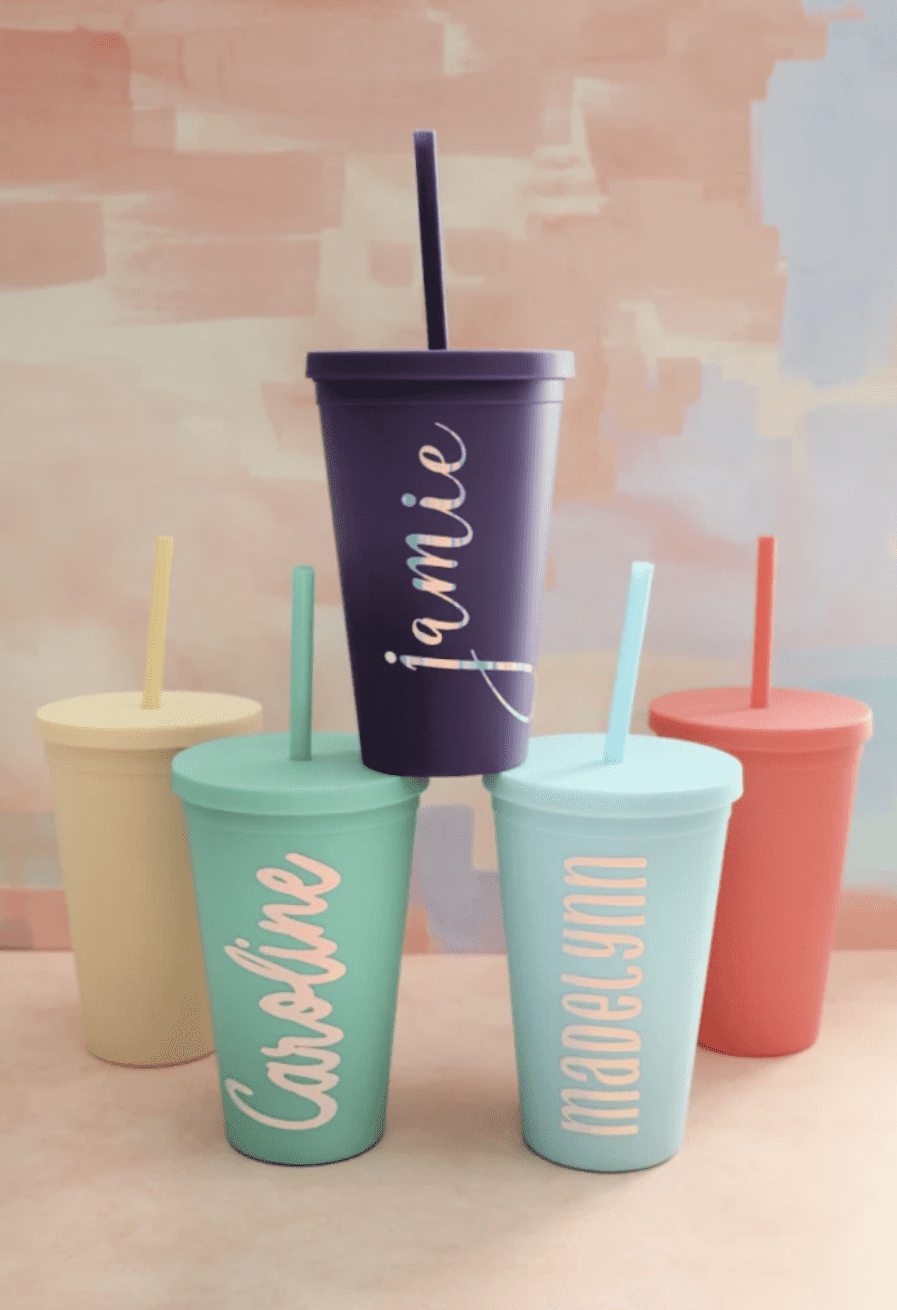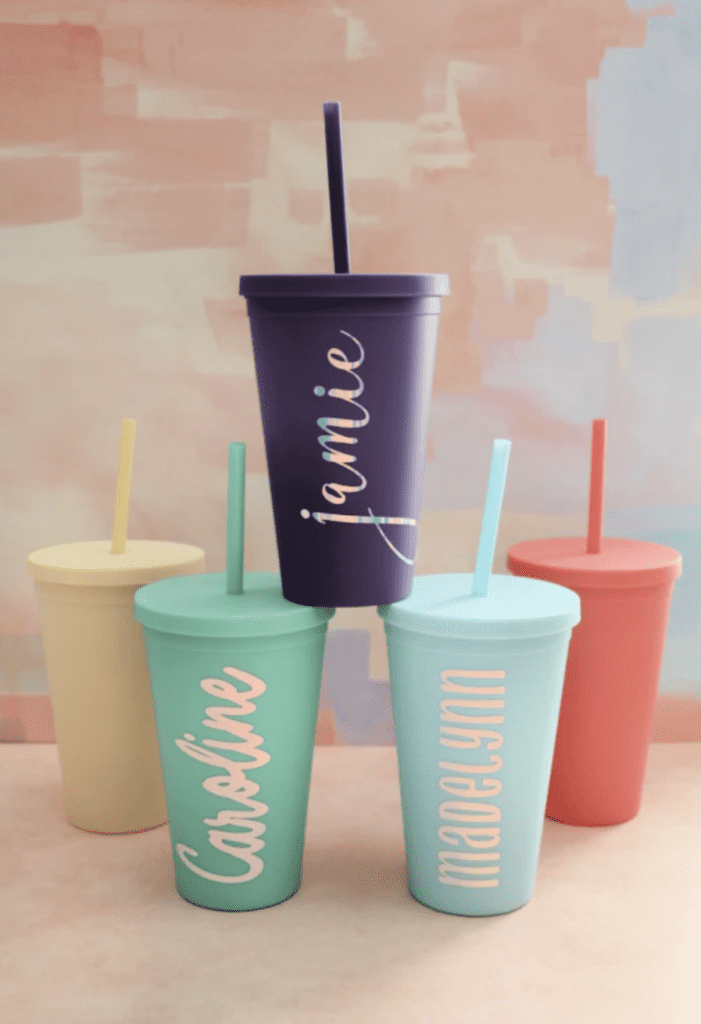 Check out this DIY on how to make your own personalized tumblers.
Must Have Accessories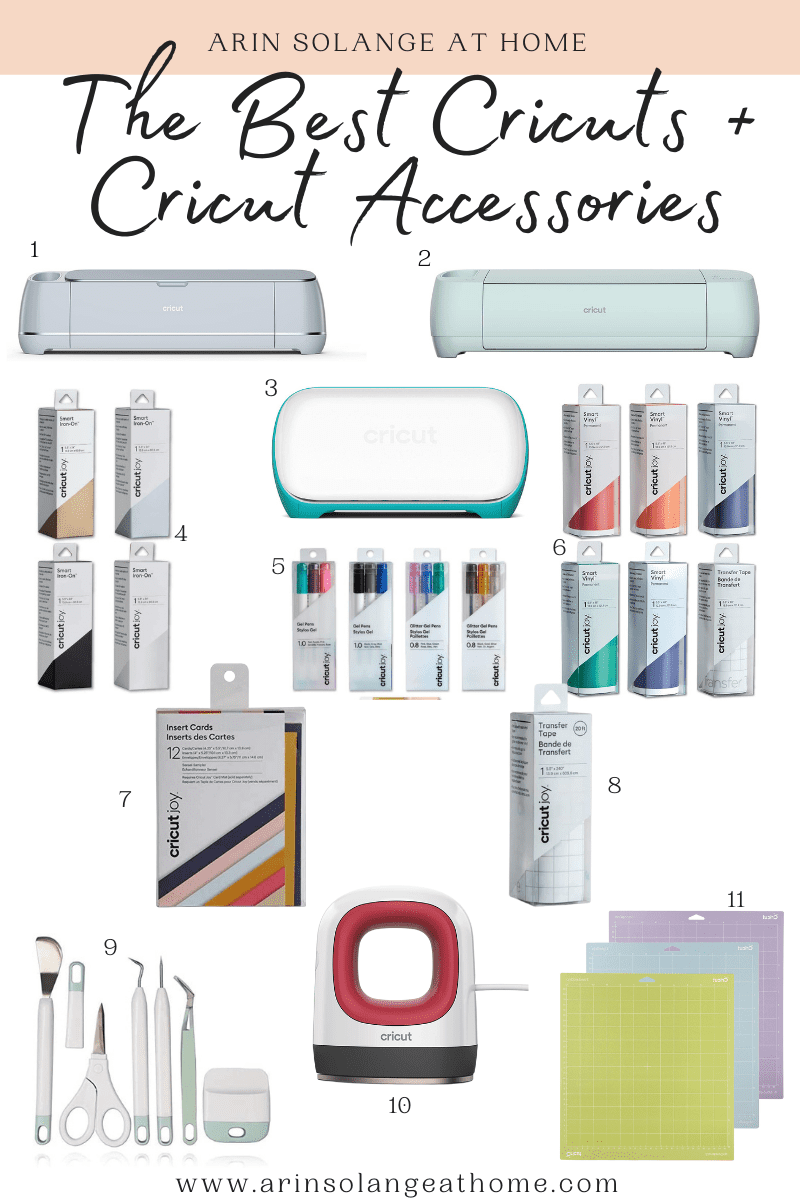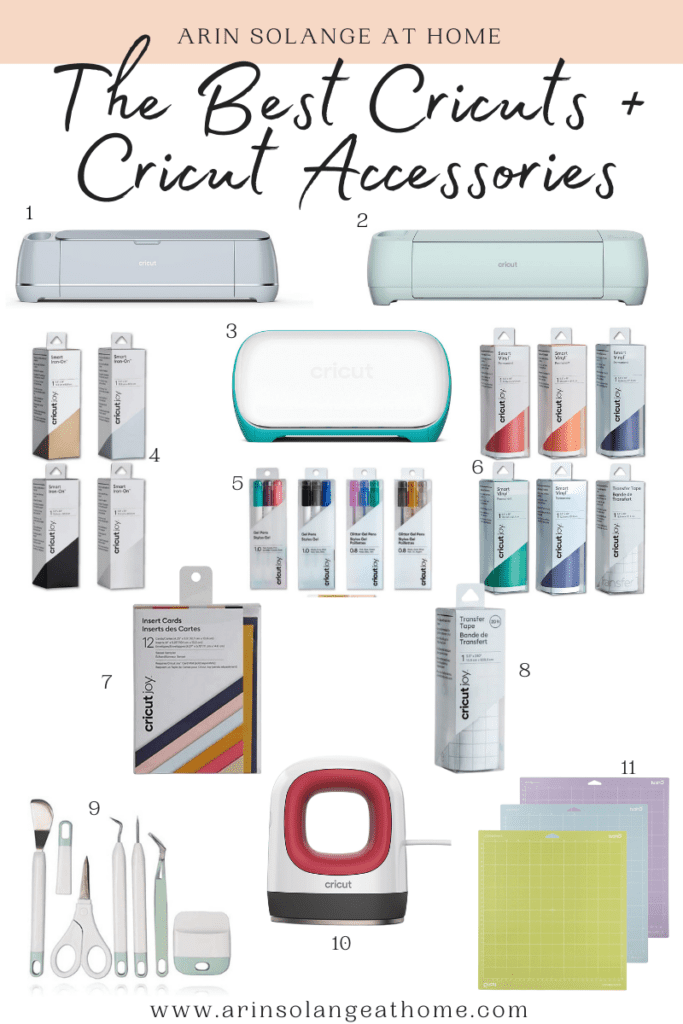 Shop Favorite Cricuts and Accessories Below
1 | 2 | 3 | 4 | 5 | 6 | 7 | 8 | 9 | 10 | 11
Keep in mind that with all of these projects that you'll inevitably want to try, you'll need to purchase the materials and accessories to complete it. This is the downside of owning a Cricut. You can wrack up a pretty big shopping tab in a hurry. In my honest opinion, I think this is how Cricut gets you.
Yes, the machines are expensive, but they get you hooked so you end up spending all your money on materials and accessories. It is easy to get caught up in wanting to buy every single accessory for your new shiny toy.
Coming from a place of love and experience, I urge you to wait on buying all the extras. Start small and build yourself up to bigger projects. You'll eventually build your stash and be shocked at how quickly your new little hobby has gotten out of hand.
Recommended accessories list for the Cricut Joy
You'll want to have this tool bundle so that you can complete your projects with the proper tools. If you don't have the tools, your life and your project are going to take twice as long and the end result won't be as professional looking.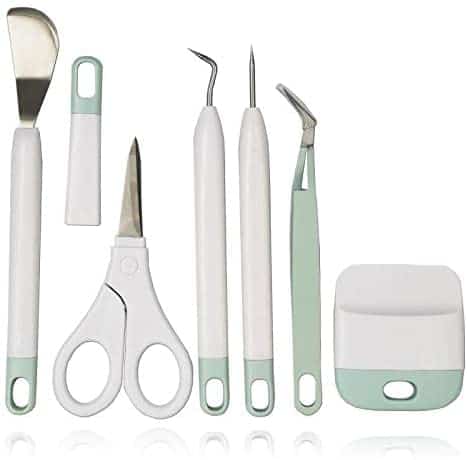 This is just my own personal preference. I have found that if you use your Cricut a lot you'll want to have an extra mat to share the love. Yes, you can clean your mats. But, I have found that they don't hold their stickiness as well once you clean them. It is just much easier to have a second on hand for when you need to toss one and replace it.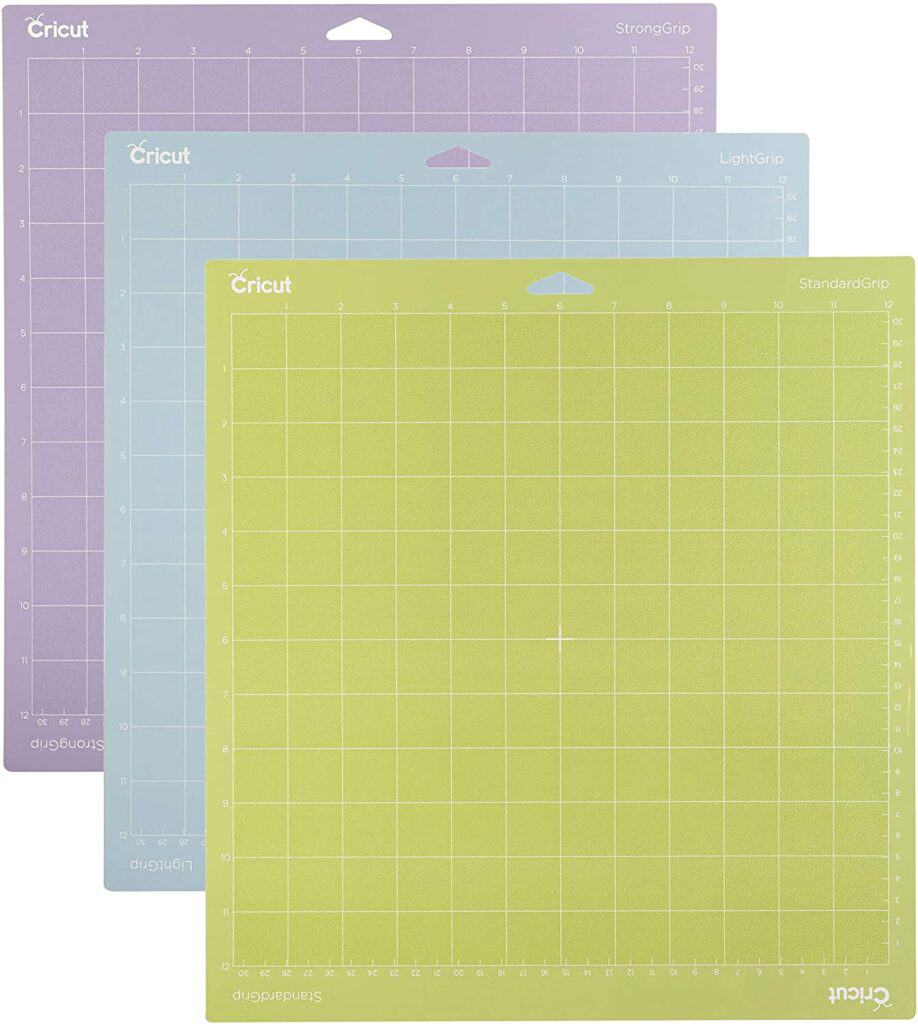 If you plan on doing any project with vinyl, this is the way to go! Note that this is specific to the Joy machine only.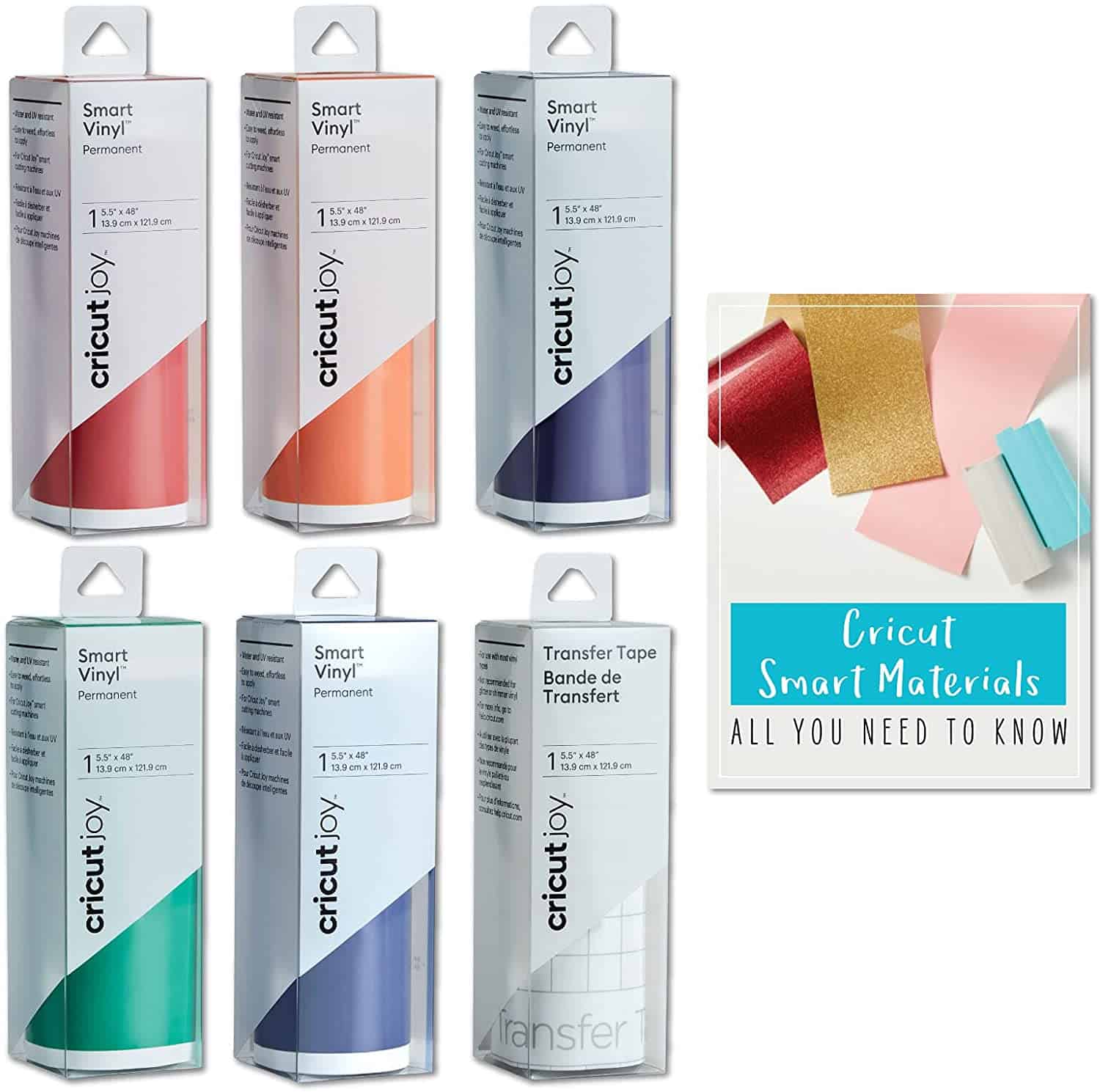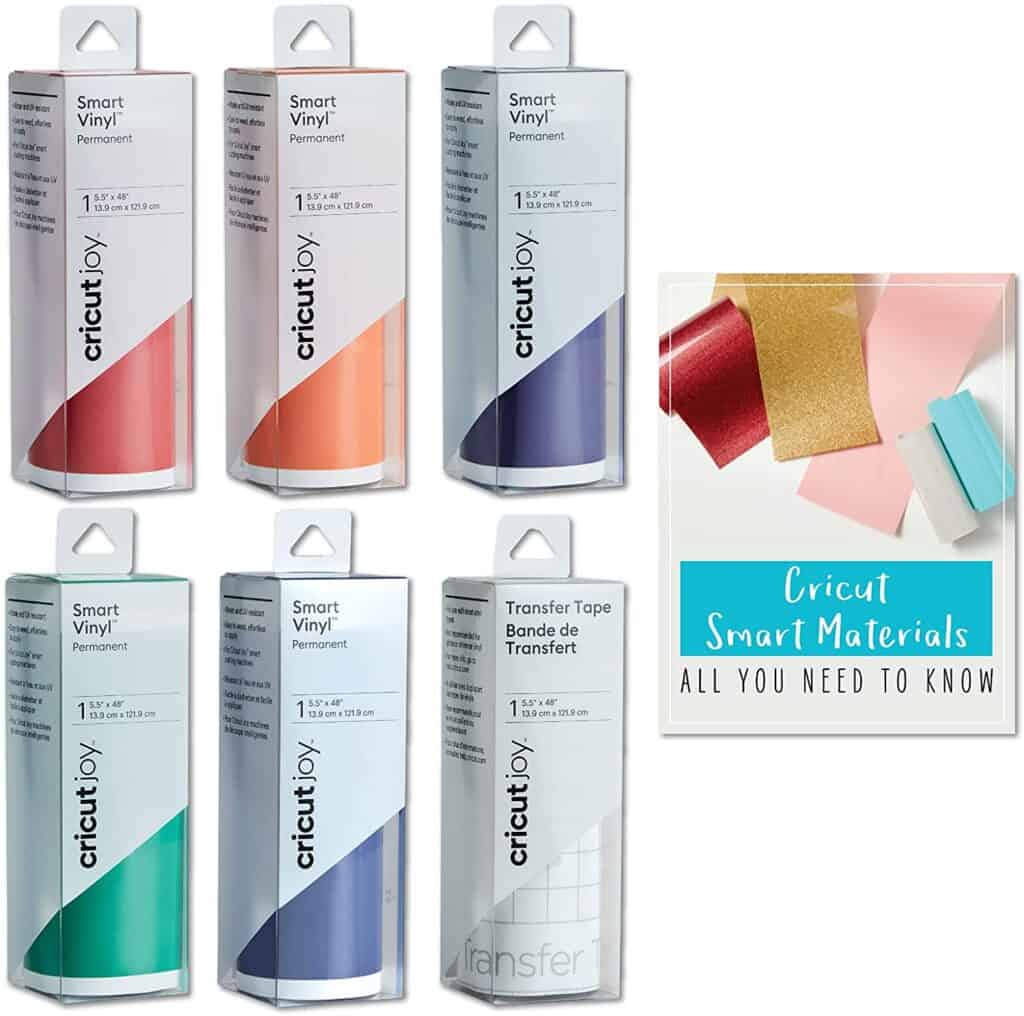 Transfer tape is needed for those vinyl projects so this just goes hand and hand with your smart vinyl.

You need to make sure you get the pens that are specific to your Joy machine, otherwise they won't fit as they may be made for the larger sized Maker and Explore series. I love having pens to write and draw different designs and fonts.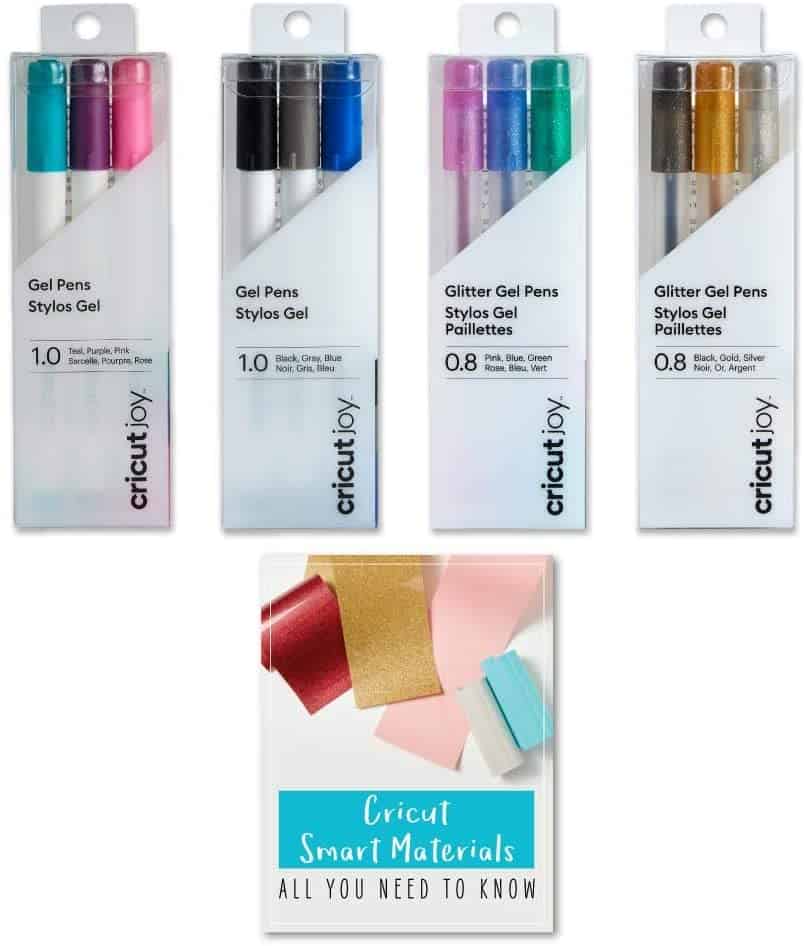 For all of your card making needs- grab some insert cards!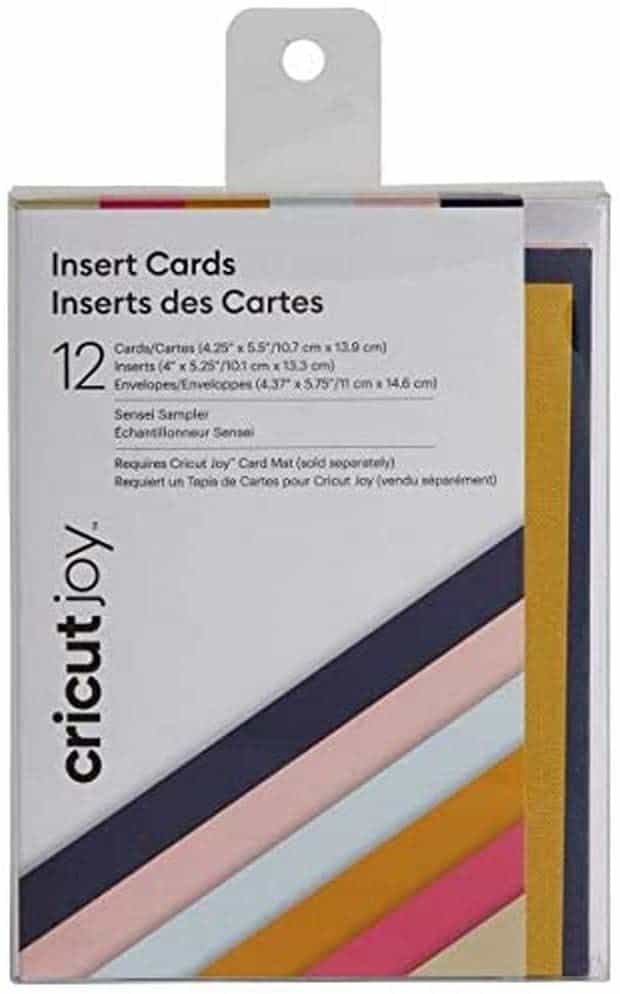 This is a great product to use if you want to make personalized shirts!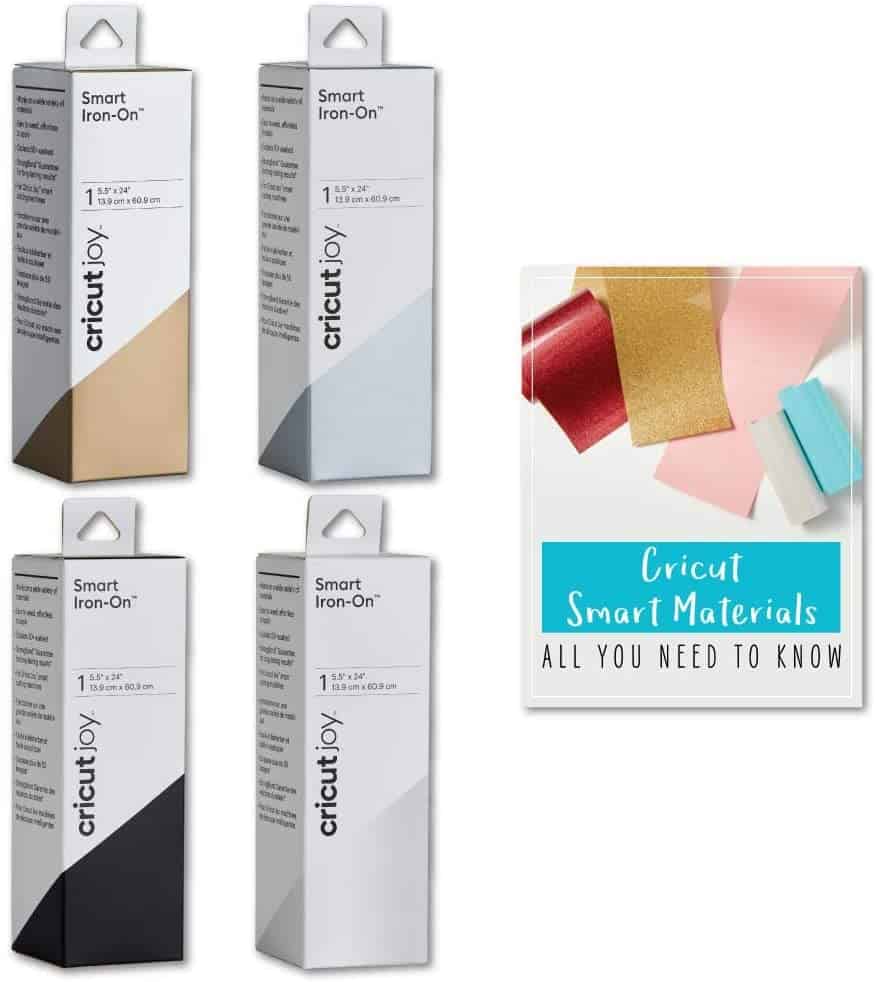 This is another tool that is incredibly useful if you are going to be working with fabric a lot. This is basically Cricut's version of an iron and makes using the Iron on materials a cinch!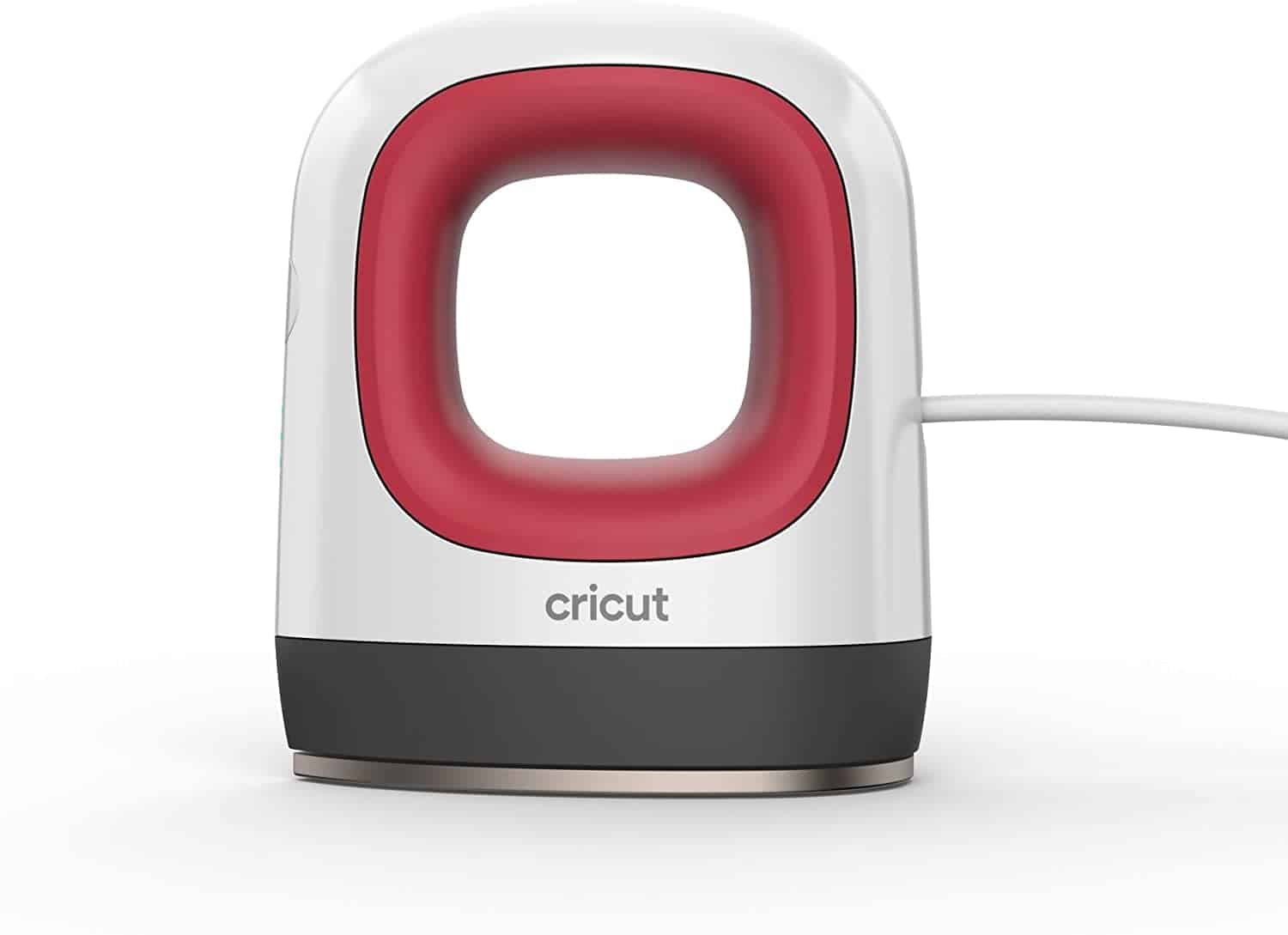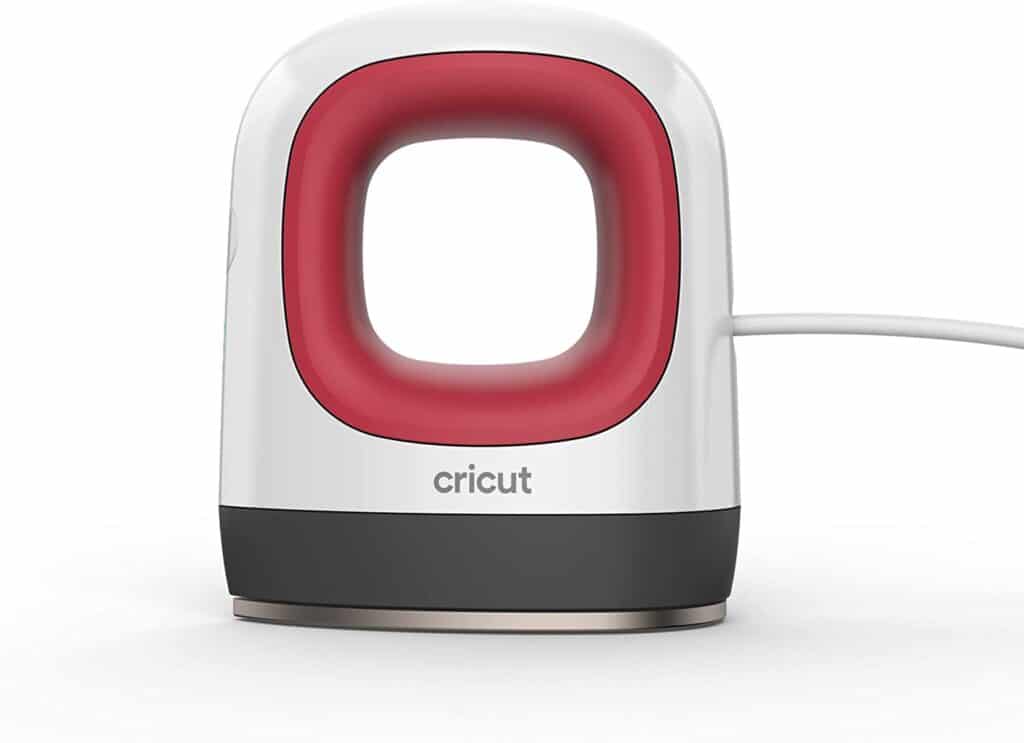 Other Posts You'll Love
Cricut Joy Holiday Gift | Free Printable Pantry Labels | IKEA Play Kitchen
Pin This Photo Below For Later
I hope this post has gotten you excited to buy your very own Cricut Joy! This machine is a great introduction into the Cricut crafting world and can help you make so many fun projects! At only 4 lbs, it is lightweight, portable, and extremely convenient to carry from workspace to workspace. I'd highly recommend starting with some free projects in Cricut Design Space and then working your way up to more complicated projects. With some practice, you'll be an expert in no time! If you've been thinking about trying out a Cricut, this is the perfect tool to begin your Cricut journey. If you have any questions, or CricutJjoy reviews of your own feel free to leave them in the comments section, and follow me on Instagram @arinsolange and TikTok for more home, decor, and DIY.