Goldie girl is 6 weeks old, (the world is cruel with the passing of time, isn't it?) and I am SO excited to finally share her Rainbow nursery.
I knew I wanted a fun, bright theme for her sweet room, and had a few aspects that I fully planned to tie into the boho look, but in the end it just reminds me of a sweet rainbow.
Which is perfect for her. I can't wait to share with you all all of the details, and will be sharing a couple of DIY's that went into the space over the next couple of weeks.
This post contains affiliate links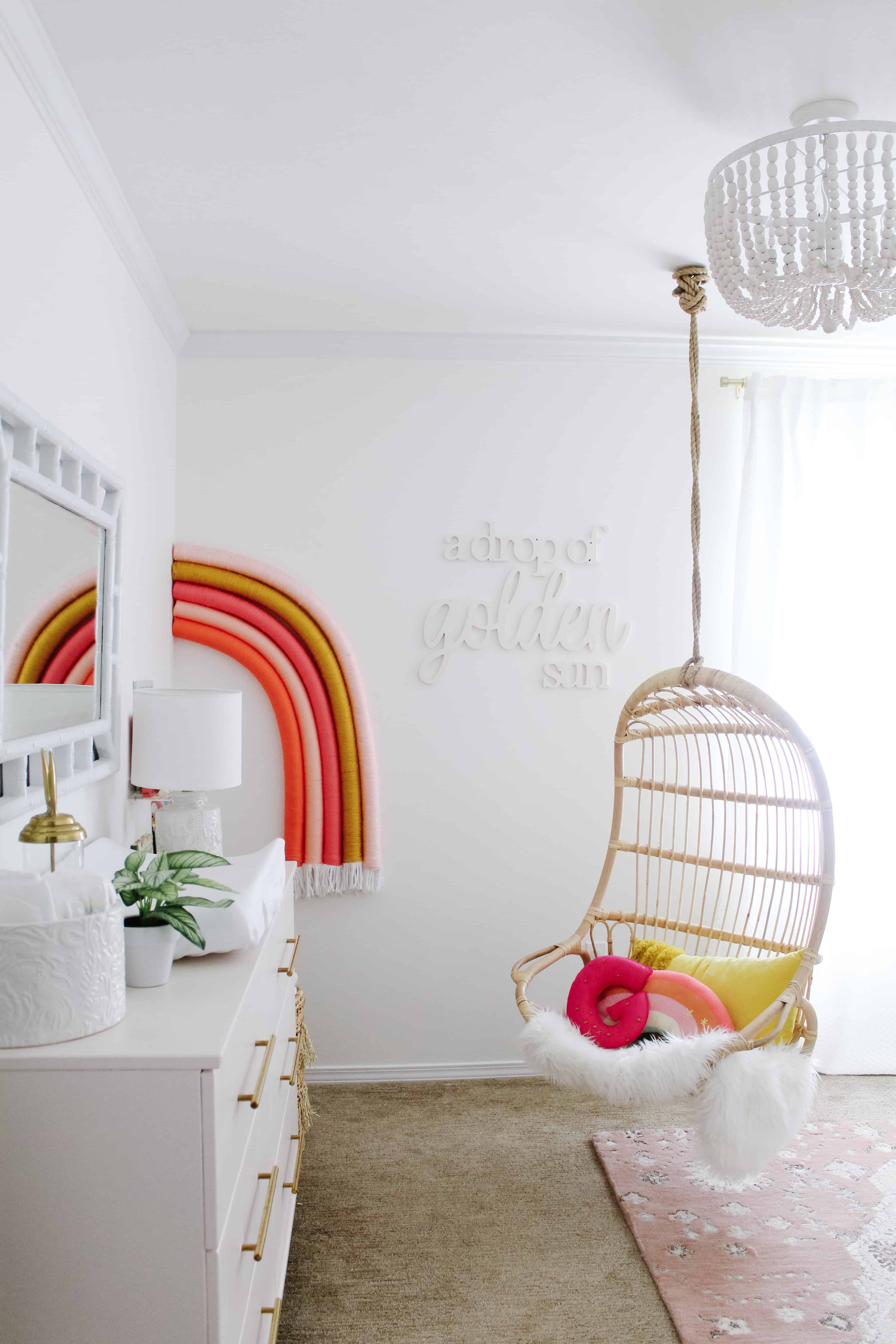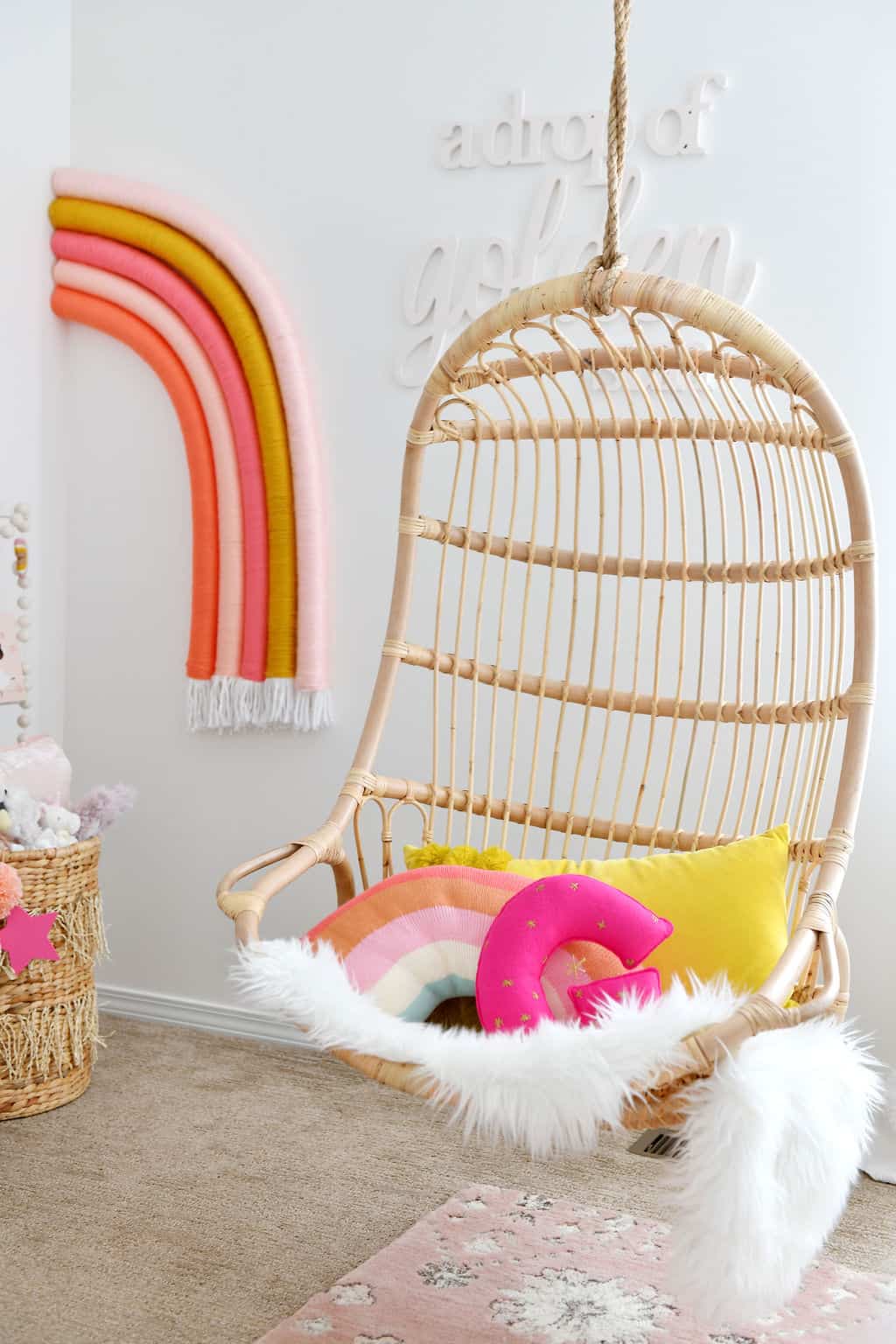 Goldie's Rainbow Nursery
When I started thinking about Goldie's Nursery I knew I wanted white walls due to the small room, and to tie in color elsewhere.
The three items that were somewhat non negotiable for me were: The Serena and Lily Hanging Chair, The rainbow pillow, and the star and moon wall hooks. I loved those three items, and needed to tie them in.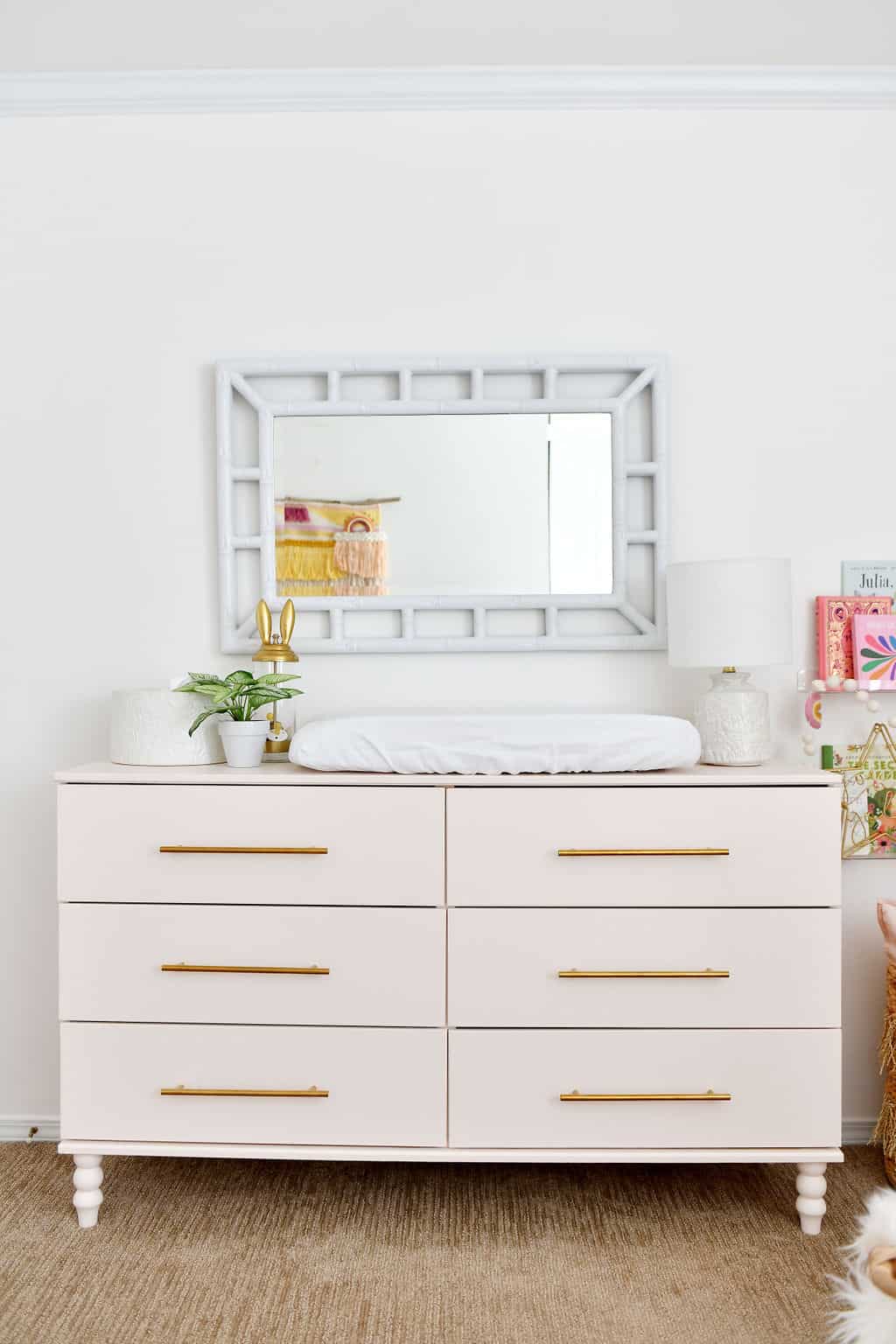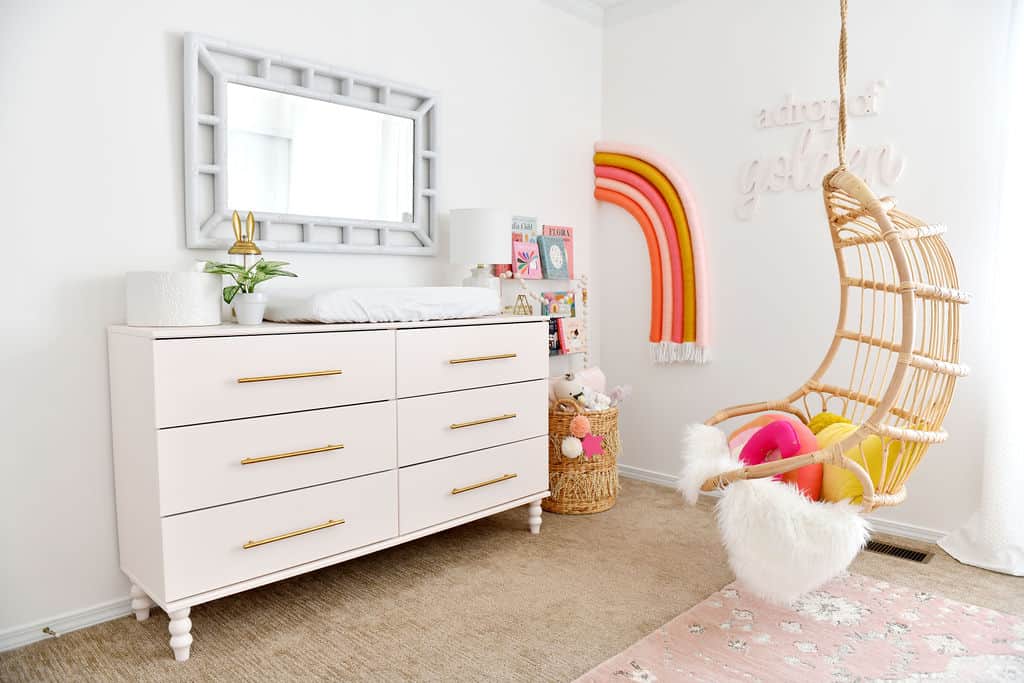 I normally go into planning a room with a set plan, but honestly this room was hard for me. I was so tired that I was creatively so shut down. I decided VERY early on that I wanted a light pink dresser since the walls would be white, but the rug was a hard choice. Once the rug was in, things came together pretty quickly!
All details will be listed towards the end of the blog post, but feel free to comment with any questions.
Paint Color – Valspar Du Jour ( see my favorite neutral paint colors here)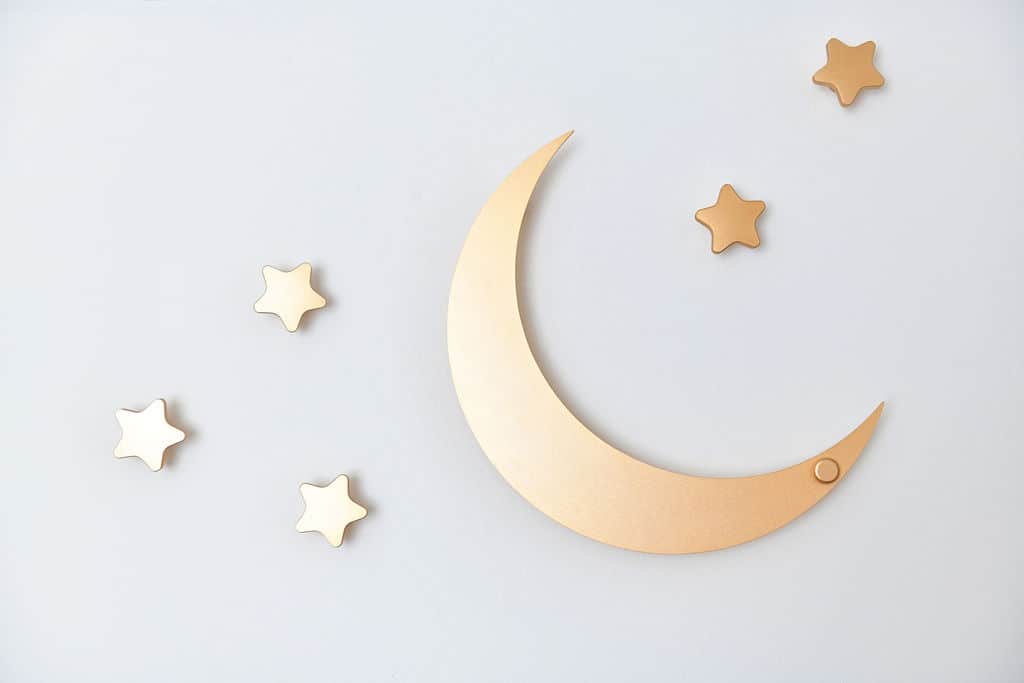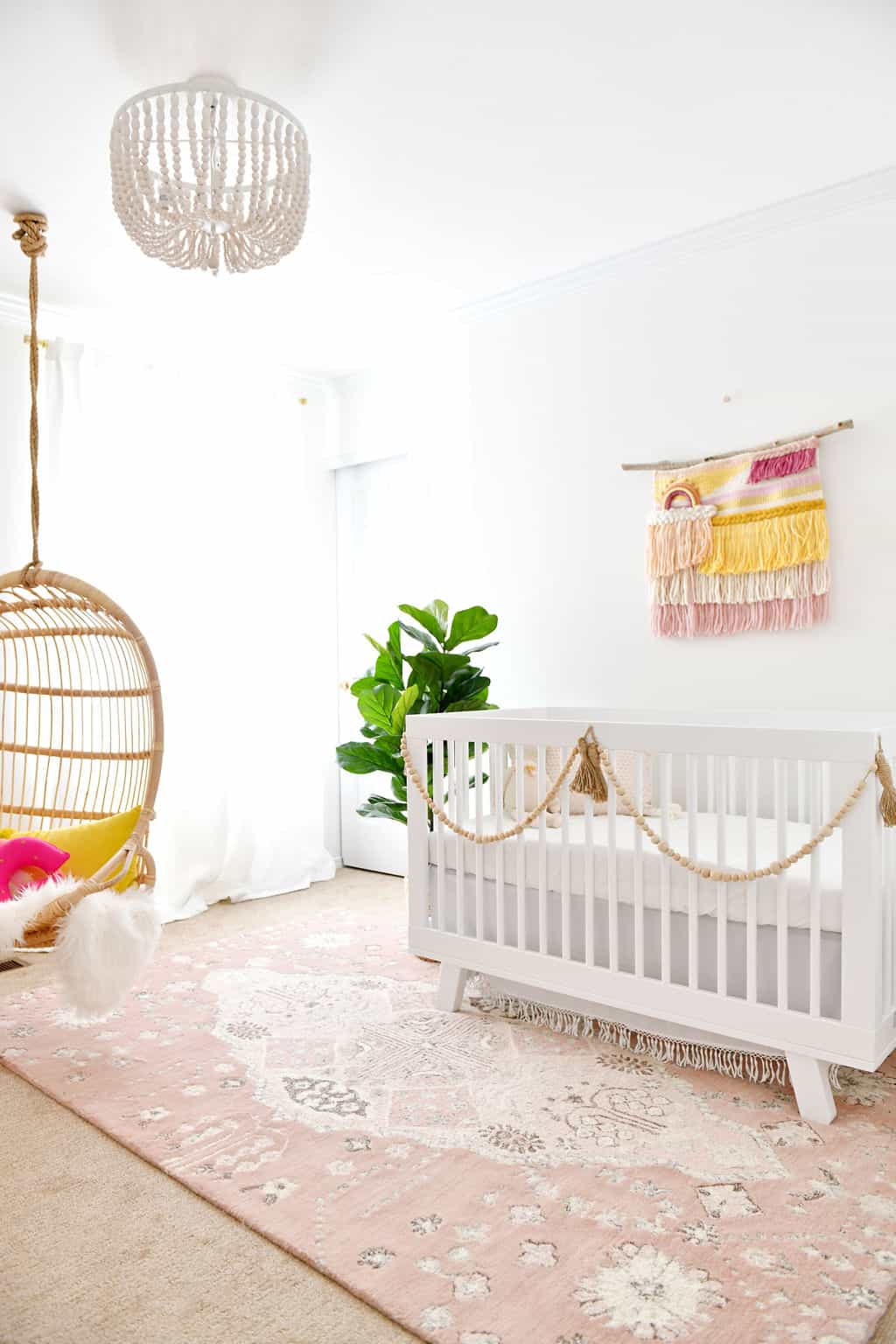 Furniture:
Goldie's Chair is the Serena and Lily hanging chair – I will tell you that my husband was anti me getting it, but gave in. Now, he is a believer. It is so comfortable and everyone in the family LOVES it.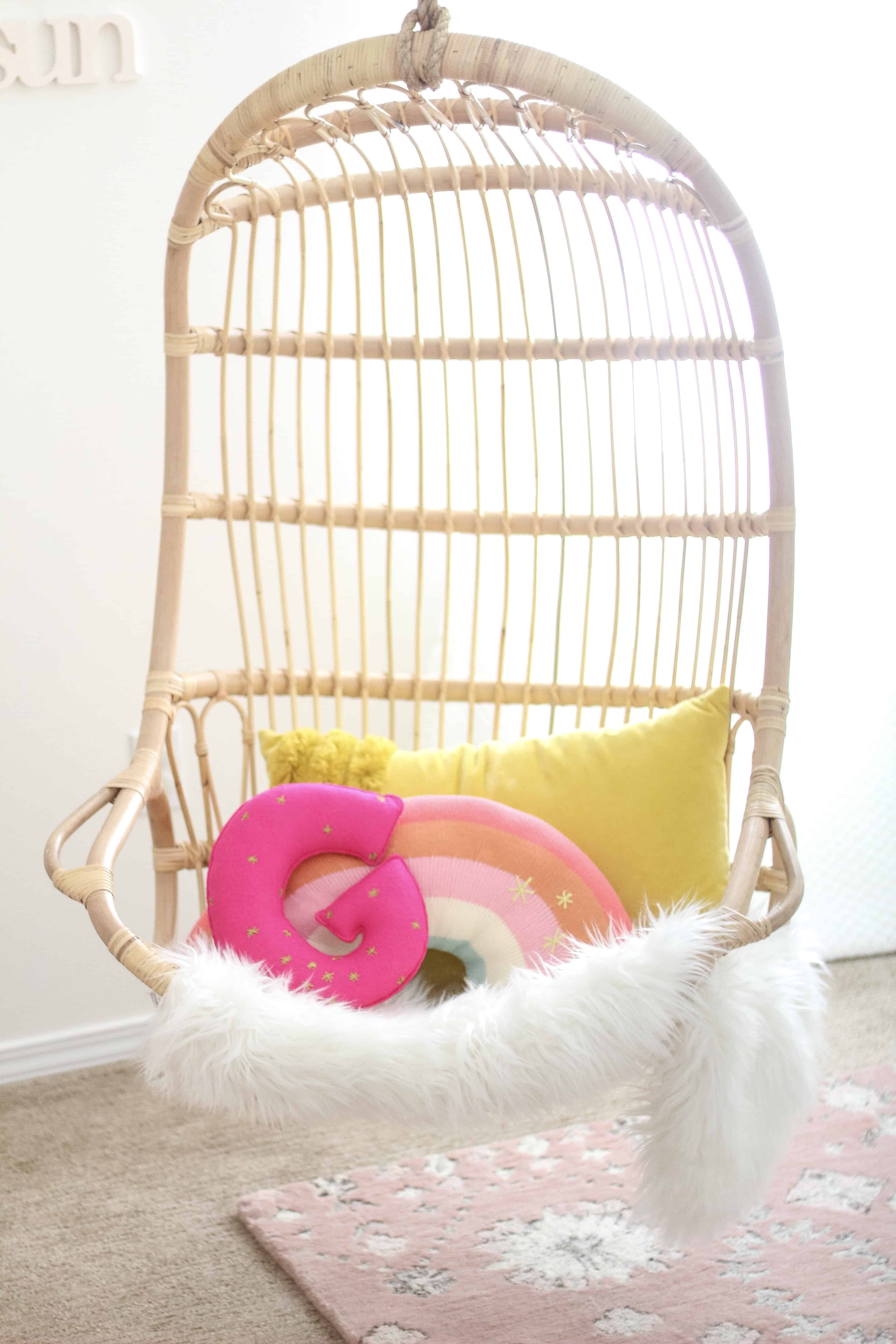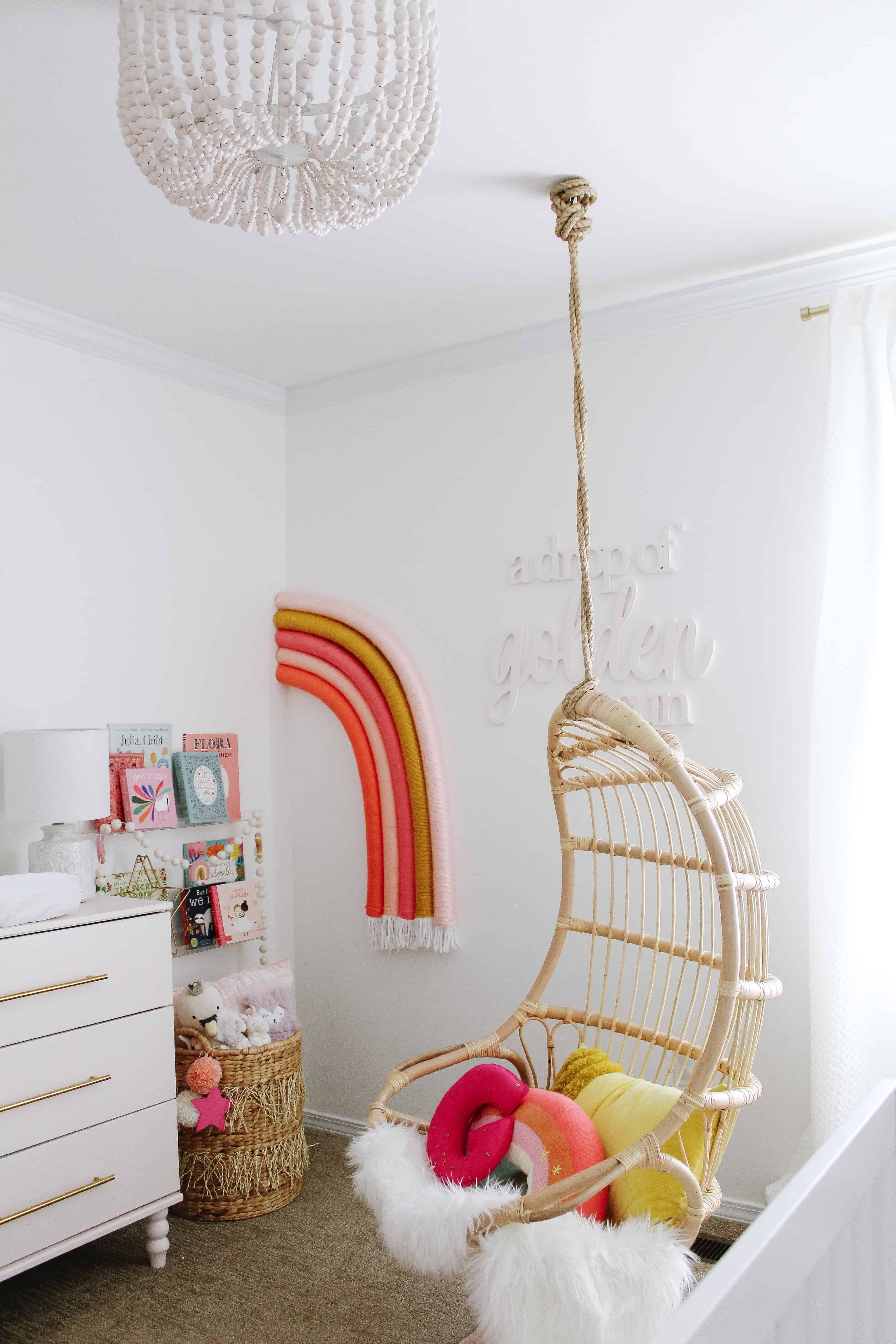 I went with a simple, modern white crib – we LOVE her sweet crib and it has been perfect.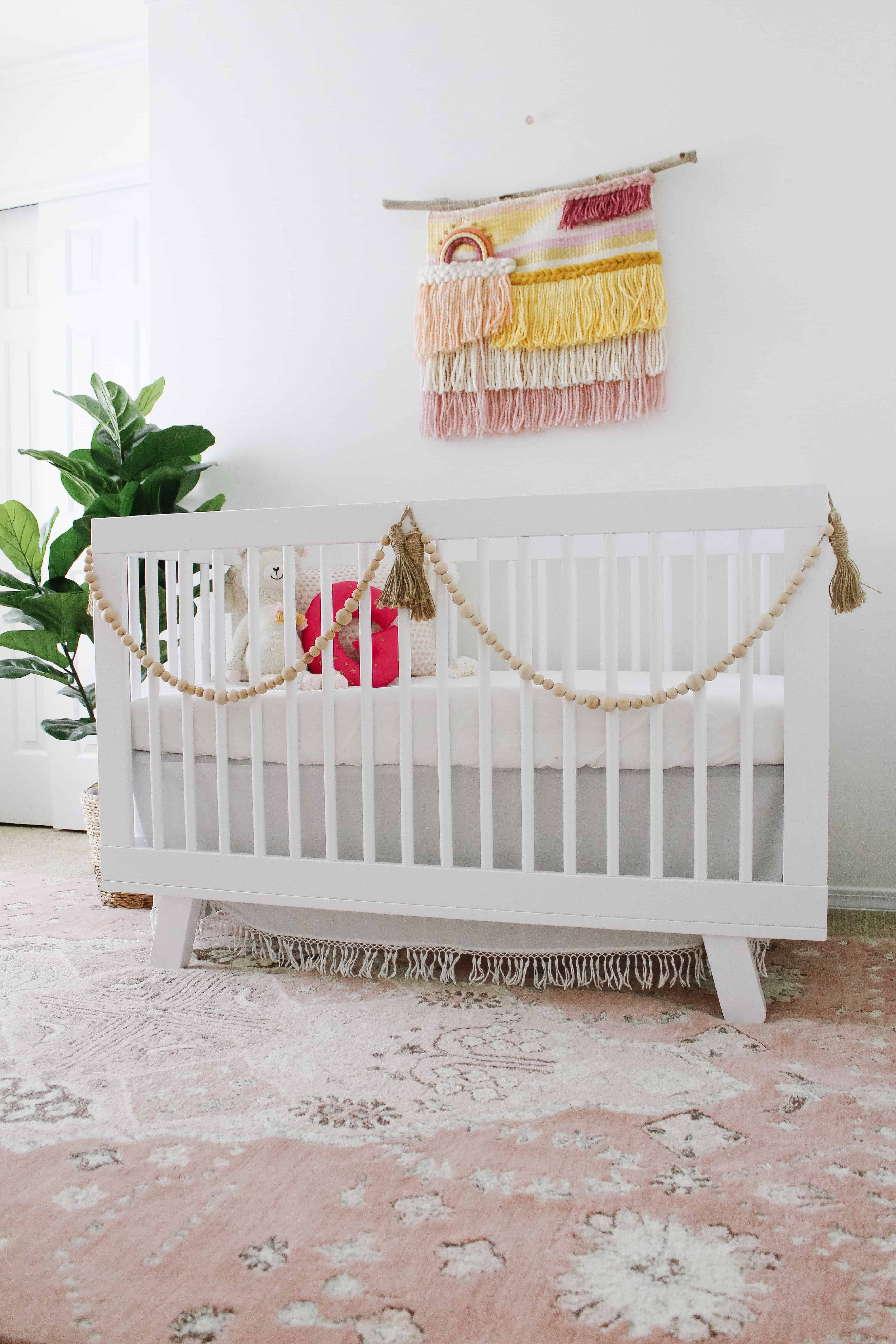 Dresser – I will do a full DIY of her dresser later, but this is an IKEA dresser. I changed out the legs and the drawer pulls and painted it. I LOVE how it turned out.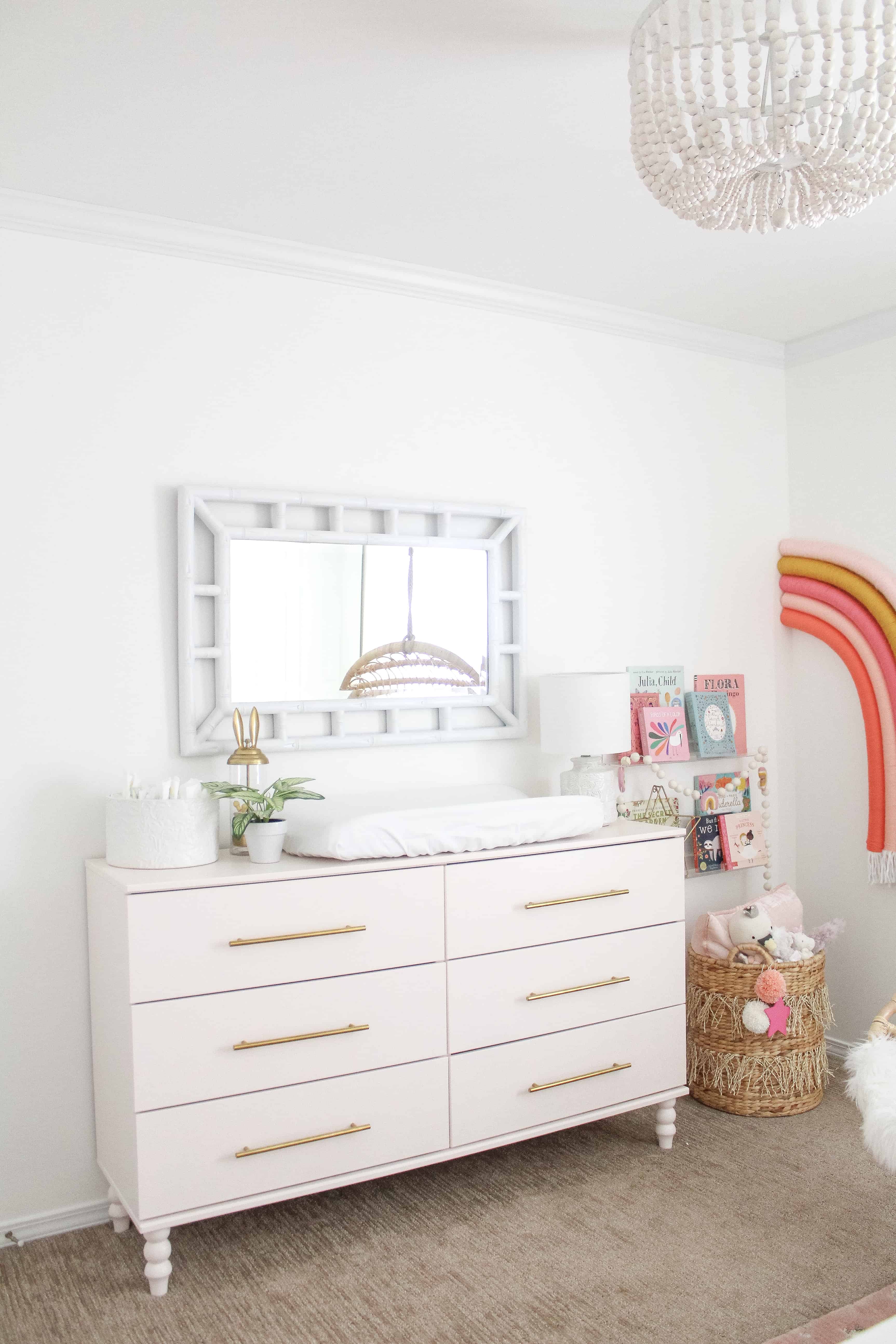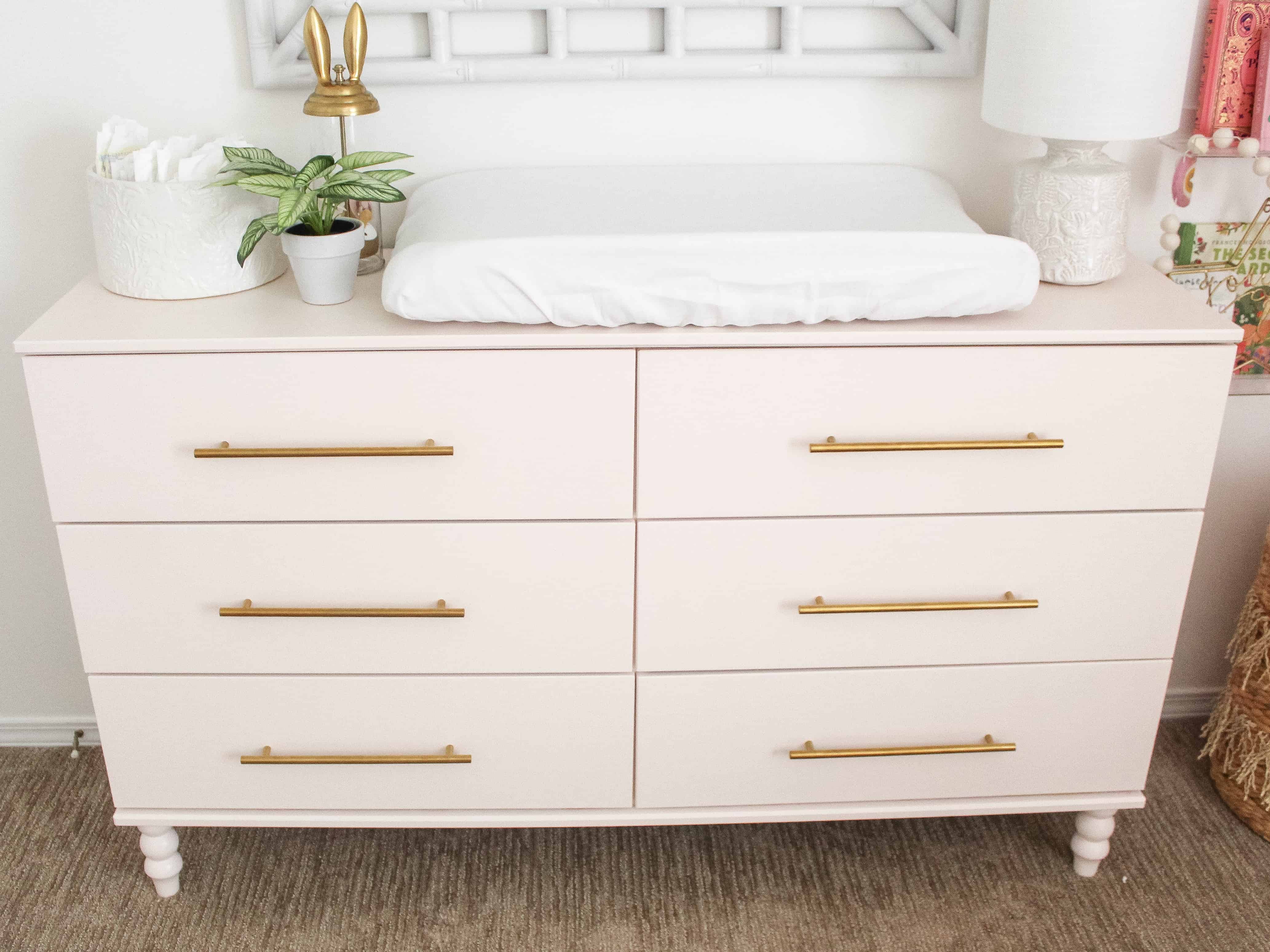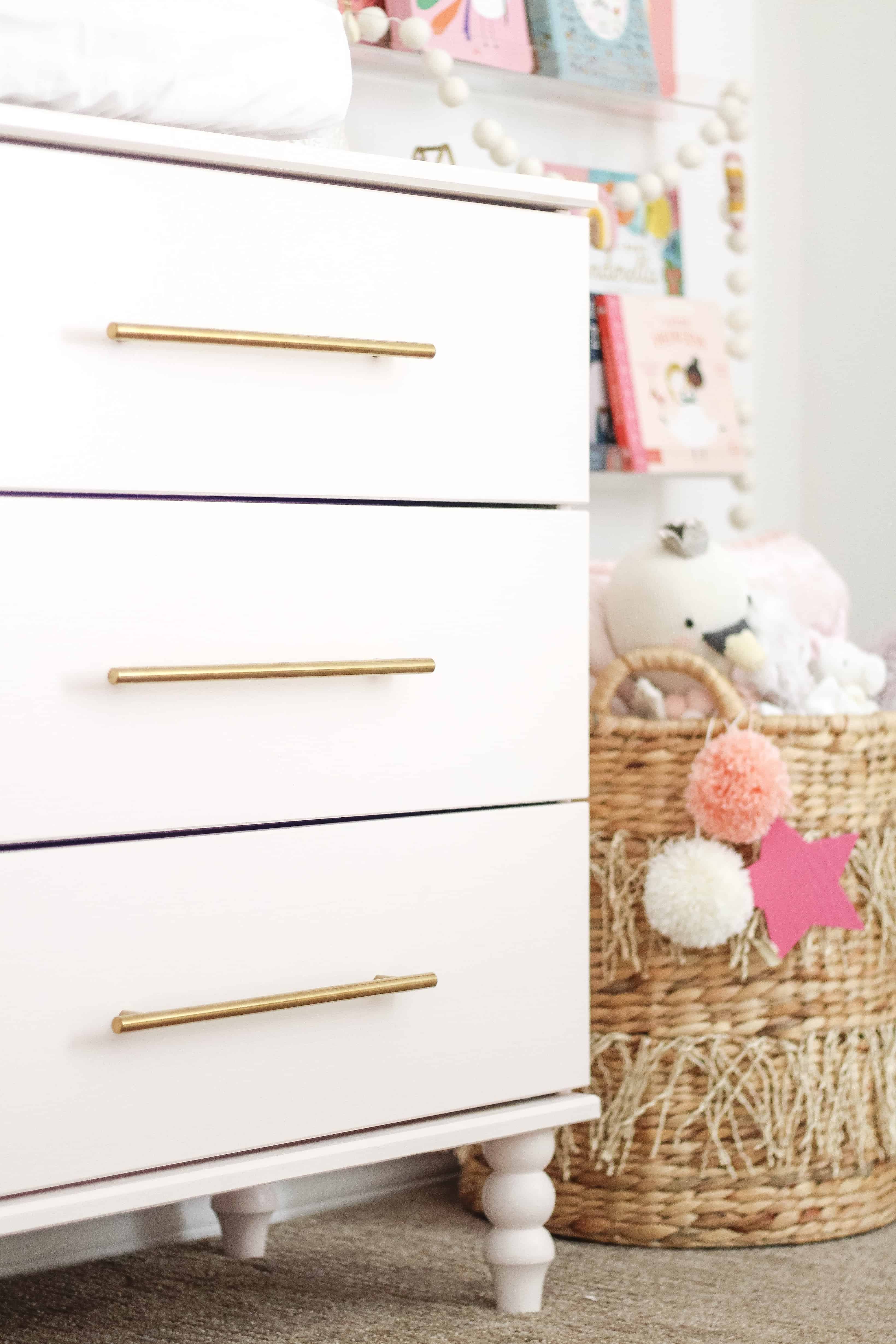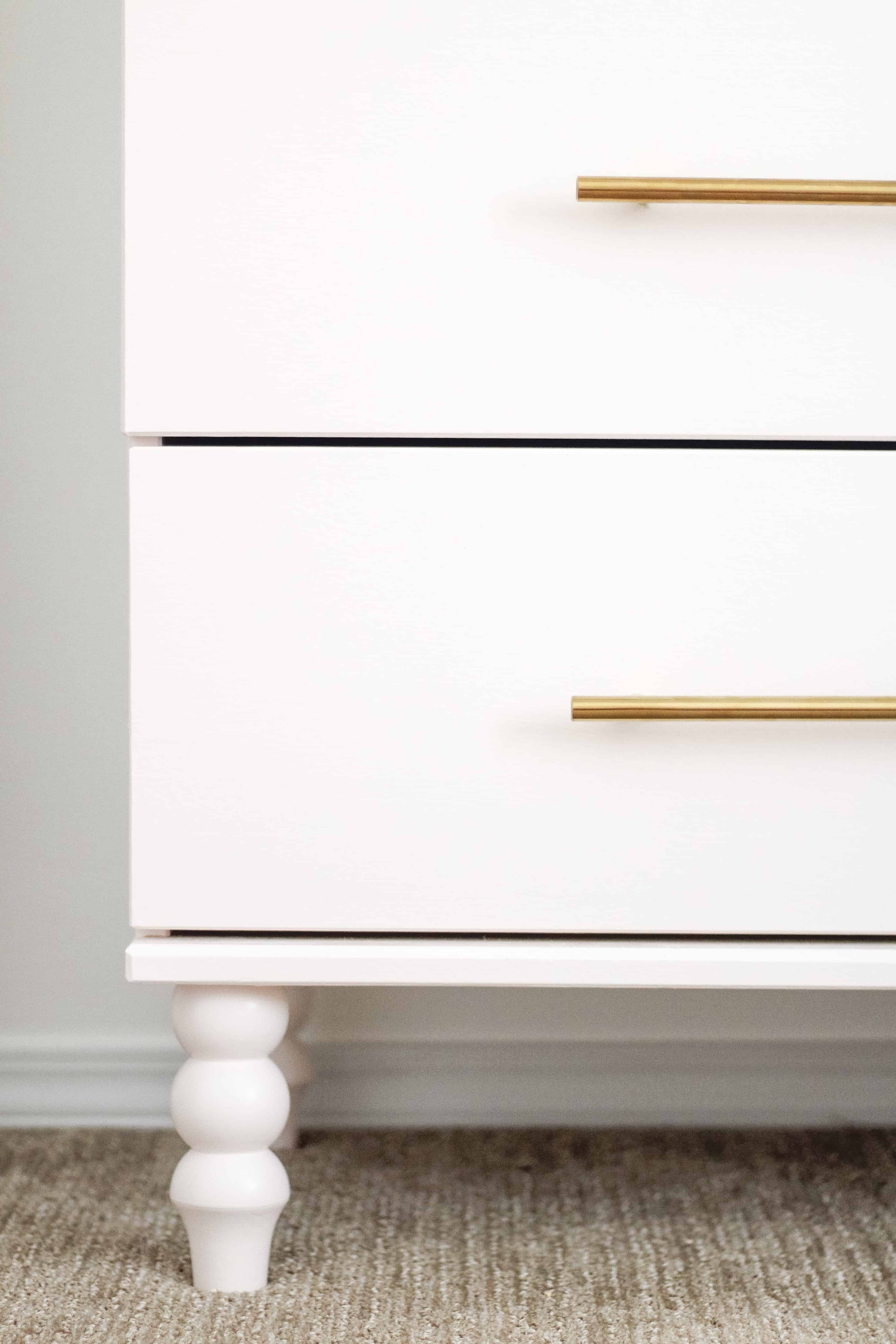 The Fun Accents
I went with lots of pinks with pops of other color for the accents in her room! Check out the details here! On her dresser I used items that would look great in the room for functional pieces. The Diaper basket it a small planter from Target, and I used a fun piece from Pottery Barn Kids to store her pacifiers. Getting creative with storage can add to a room so well!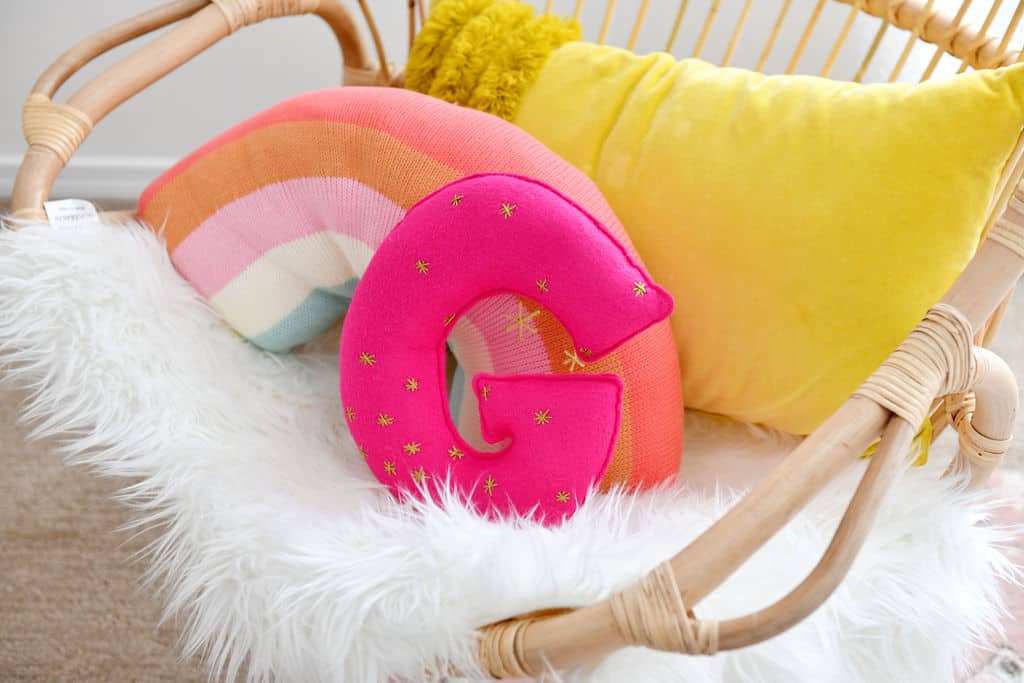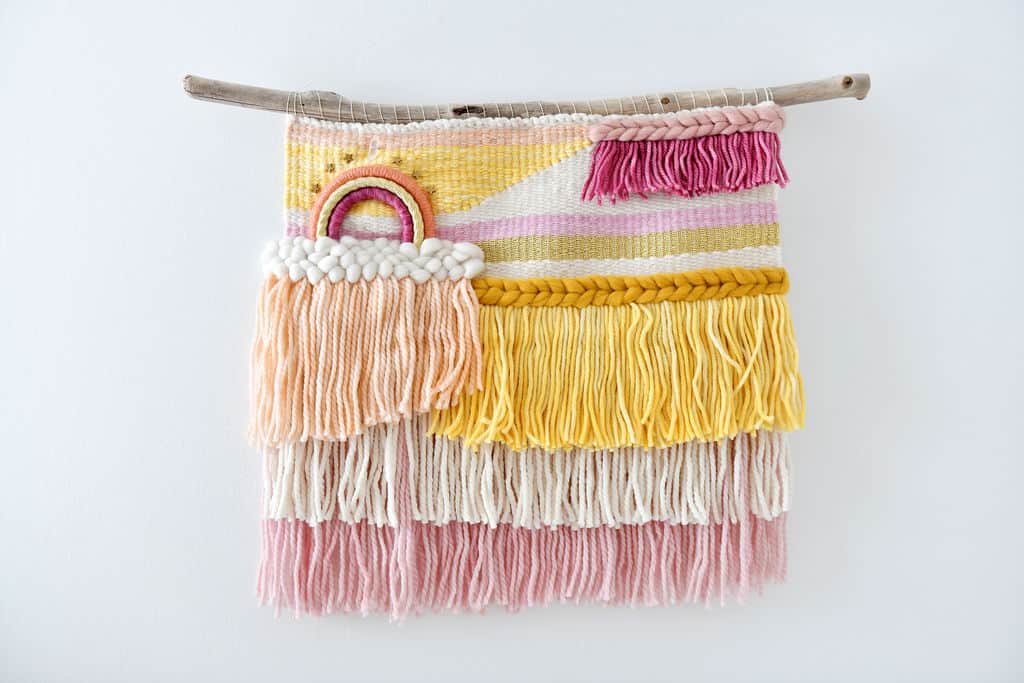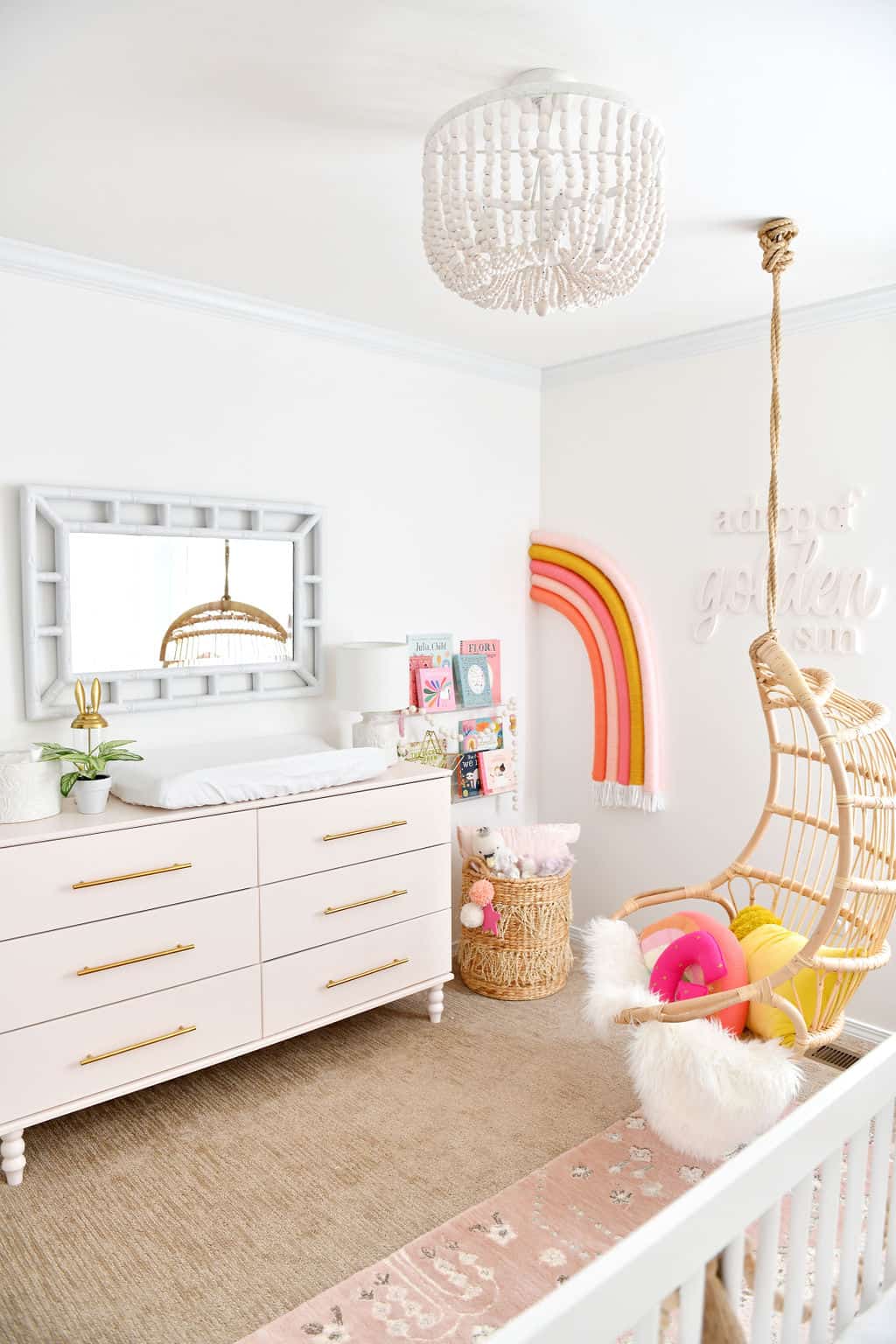 Moon and Star Wall hooks | Rainbow Pillow | G Pillow | Over bed Hanging | Bunny Ear Jar | Changing Pad Cover (this is a gorgeous linen!) – use code ARIN15 | Llama | Crib Sheet | Rug | Lamp | Rainbow Garland | Acrylic photo ledges | 'A drop of Golden Sun' saying | Mirror (painted white) – Similar here | Crib Skirt | Wood Beads | Large faux Fiddle leaf (similar) | Small plant (similar) | Light pink Pillow | Light Fixture | Curtain Rod | Books | Chair | Dresser | Crib | Large wall rainbow
The wood bead garlands I hung with tiny command hooks. These will be removed before she sleeps in the room! I wanted a bit more contrast on that side of the room but wasn't finding a crib sheet that I loved, so this ended up being a great way to add interest to the simple white space.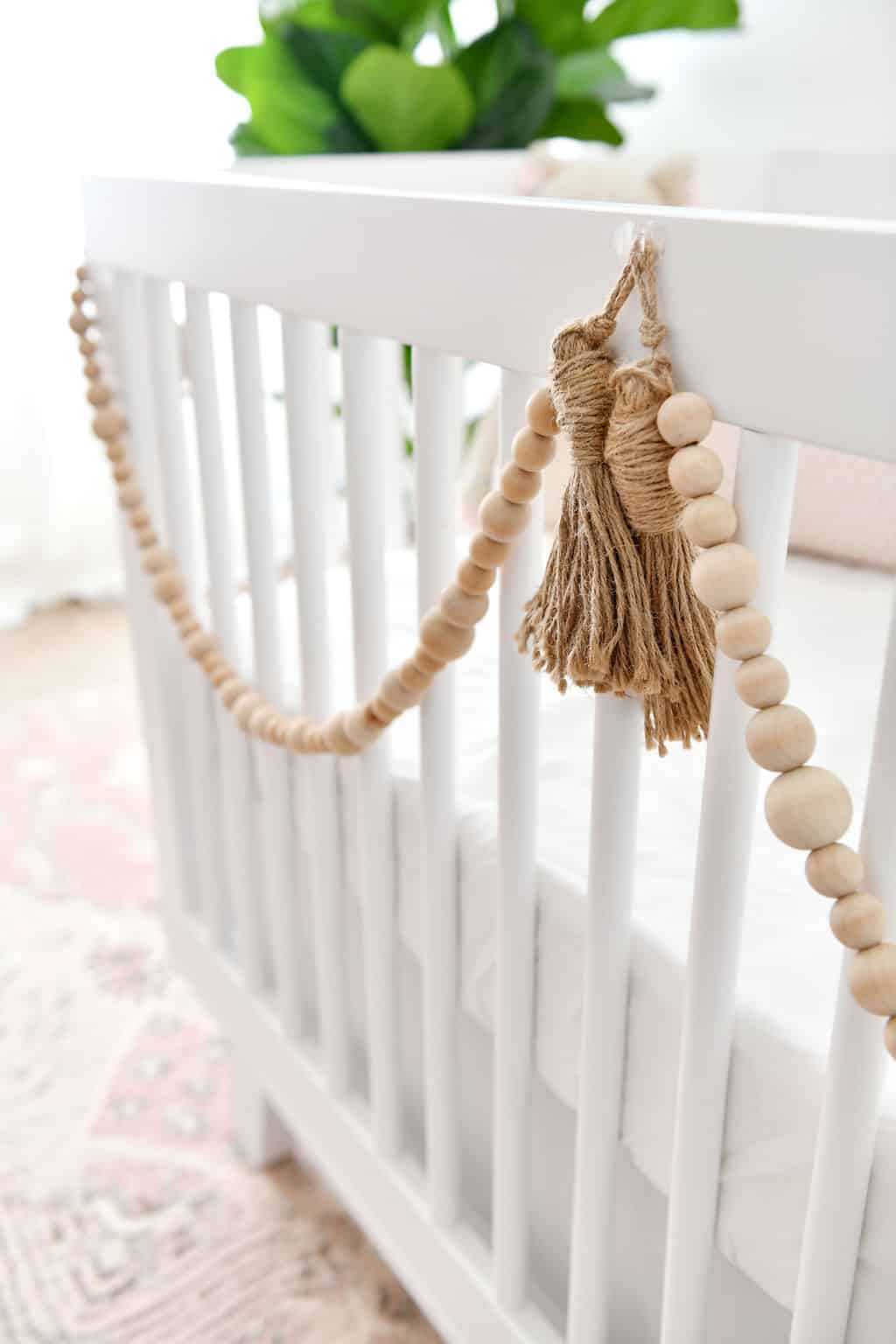 Another little detail was hanging the DIY wood star and pom pom to the basket. I love adding small aspects to a room, and when a room is as simple as Goldie's it needed these pops!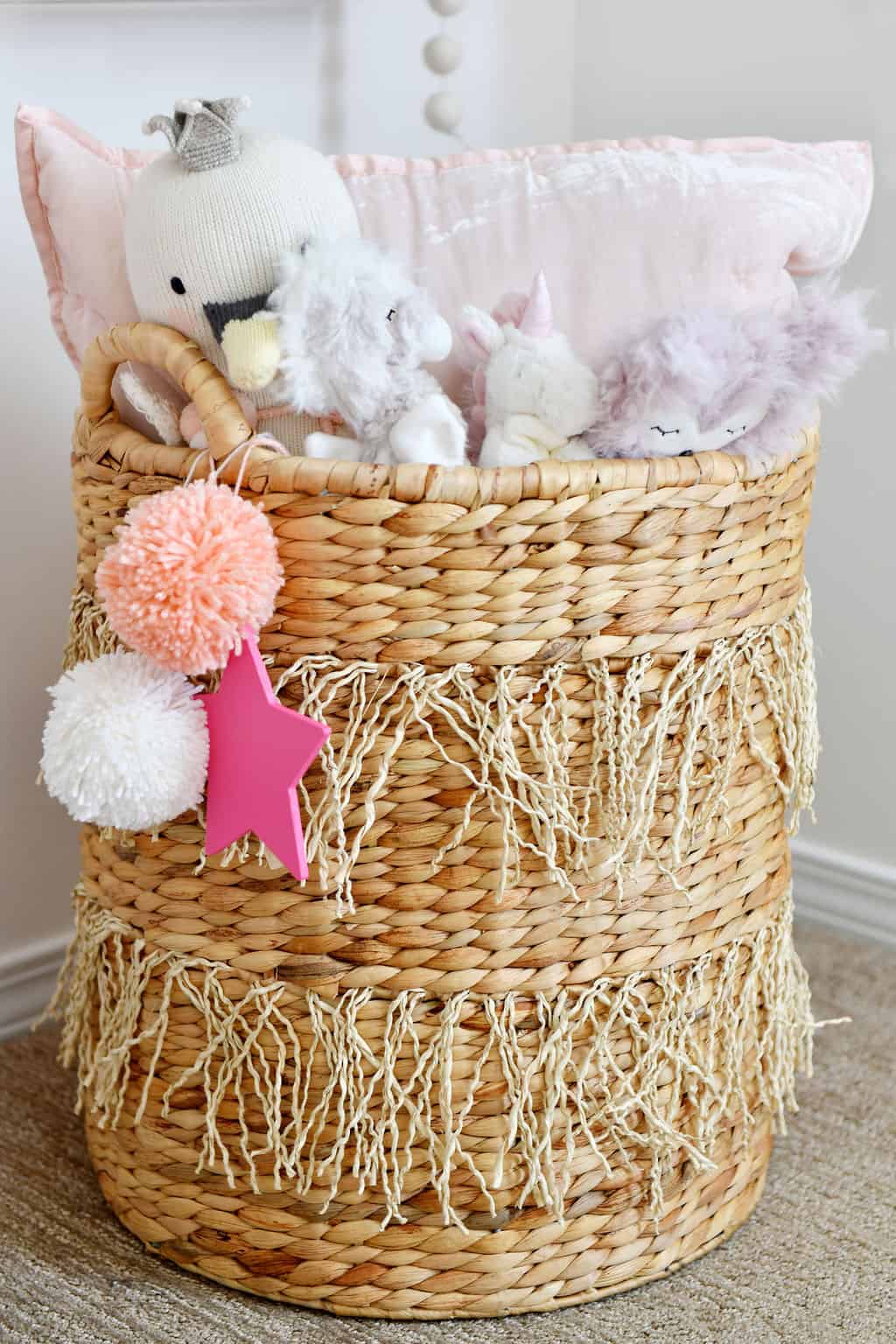 The last big decorative aspect to her room was the DIY rainbow that I will be sharing the tutorial for later this week!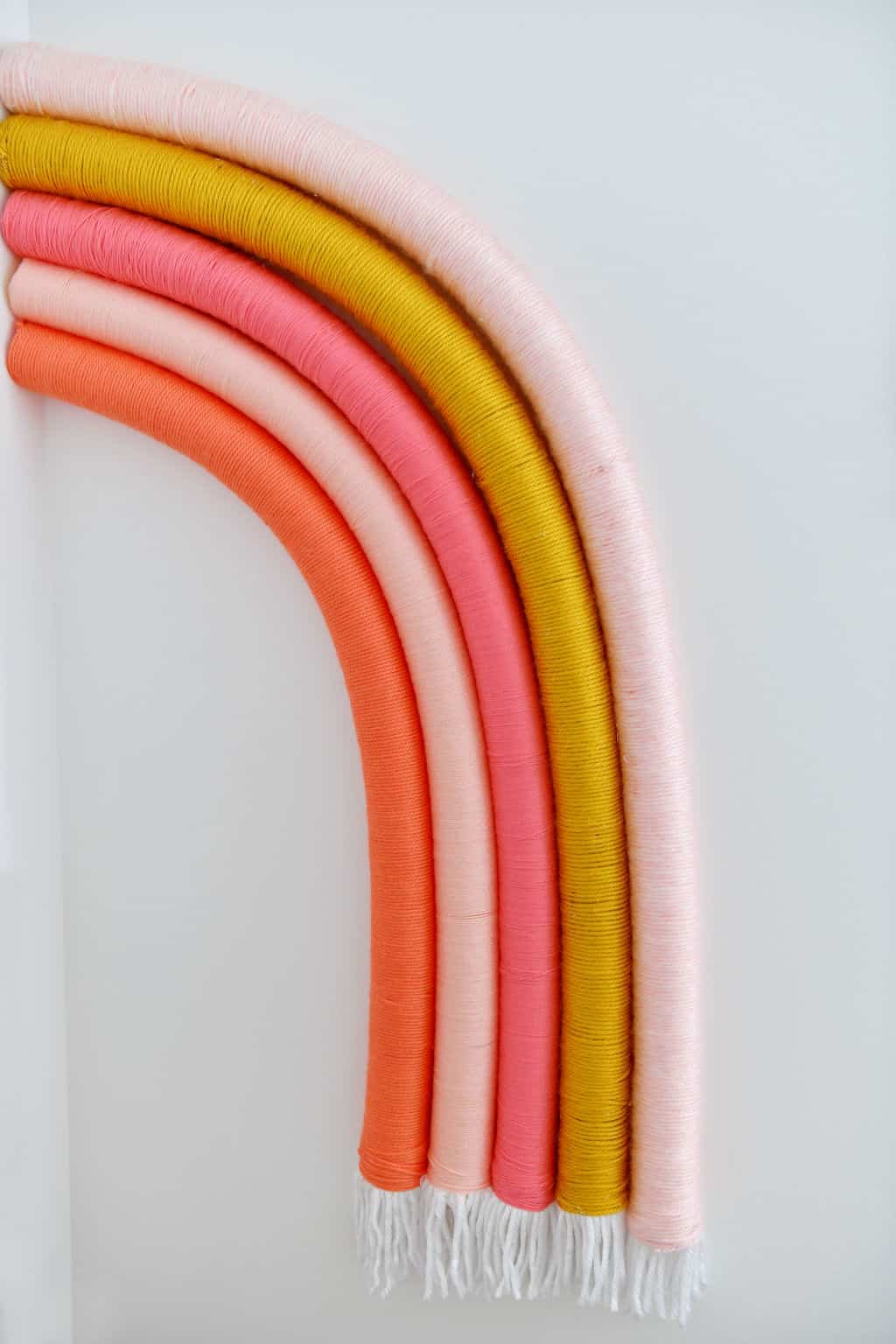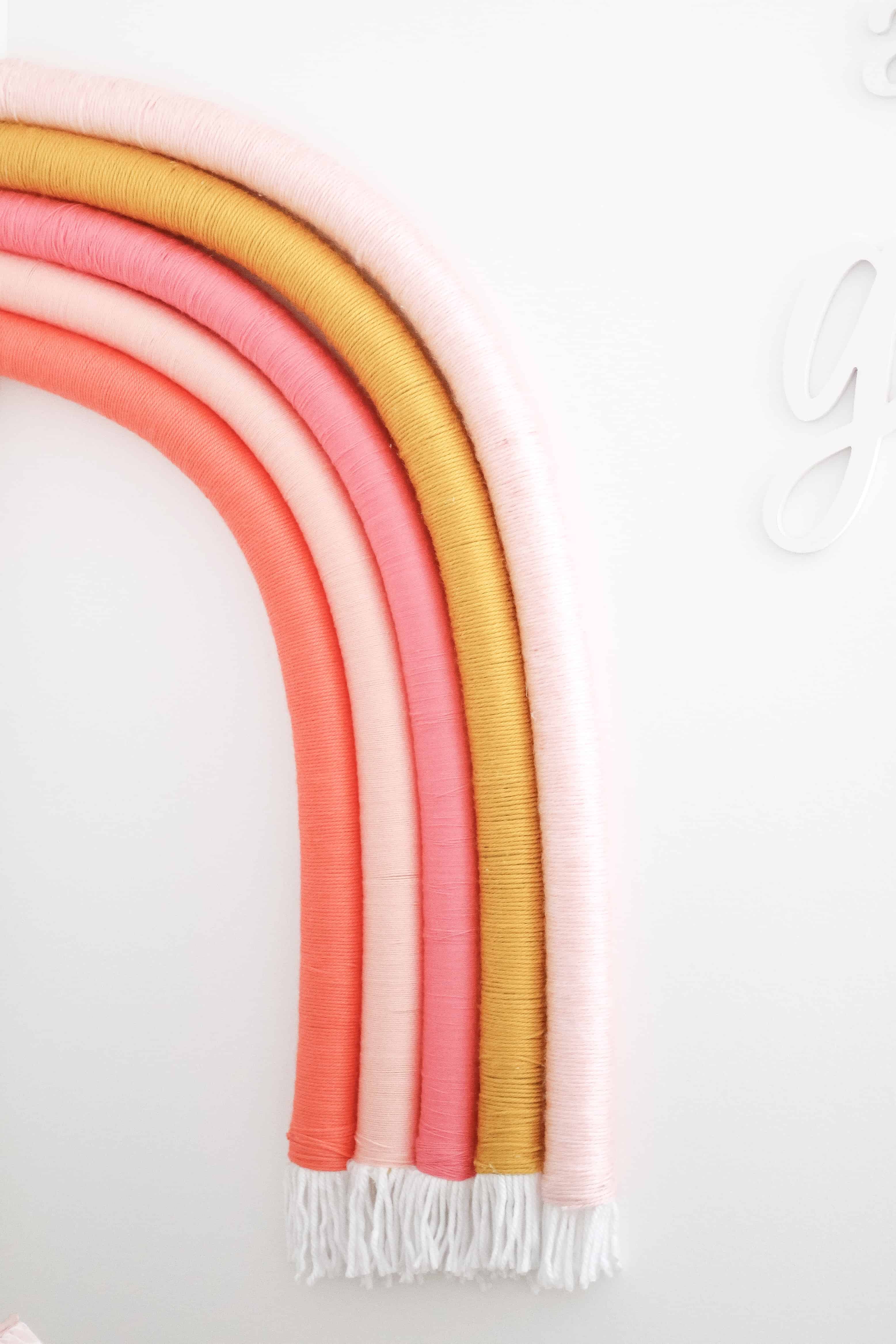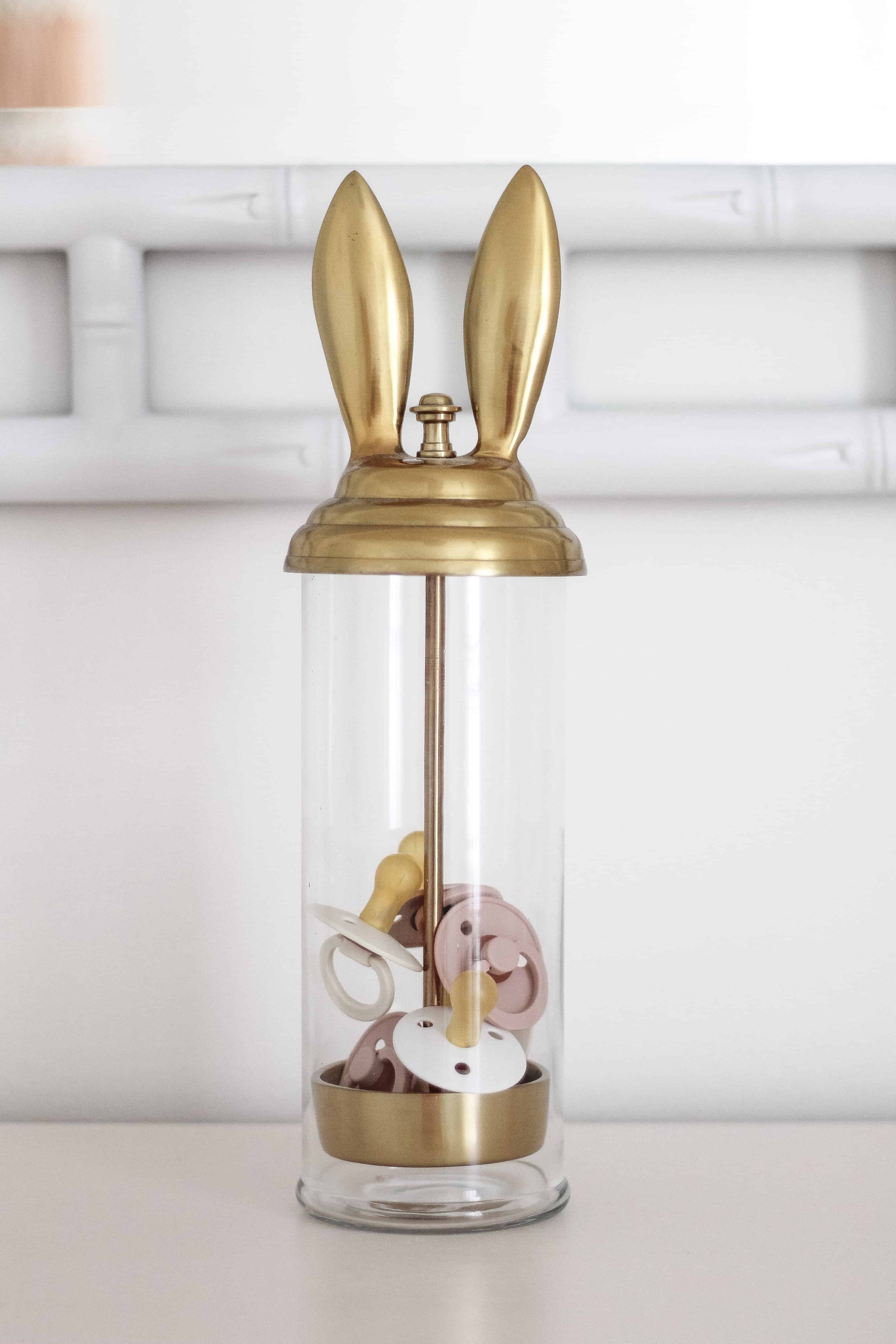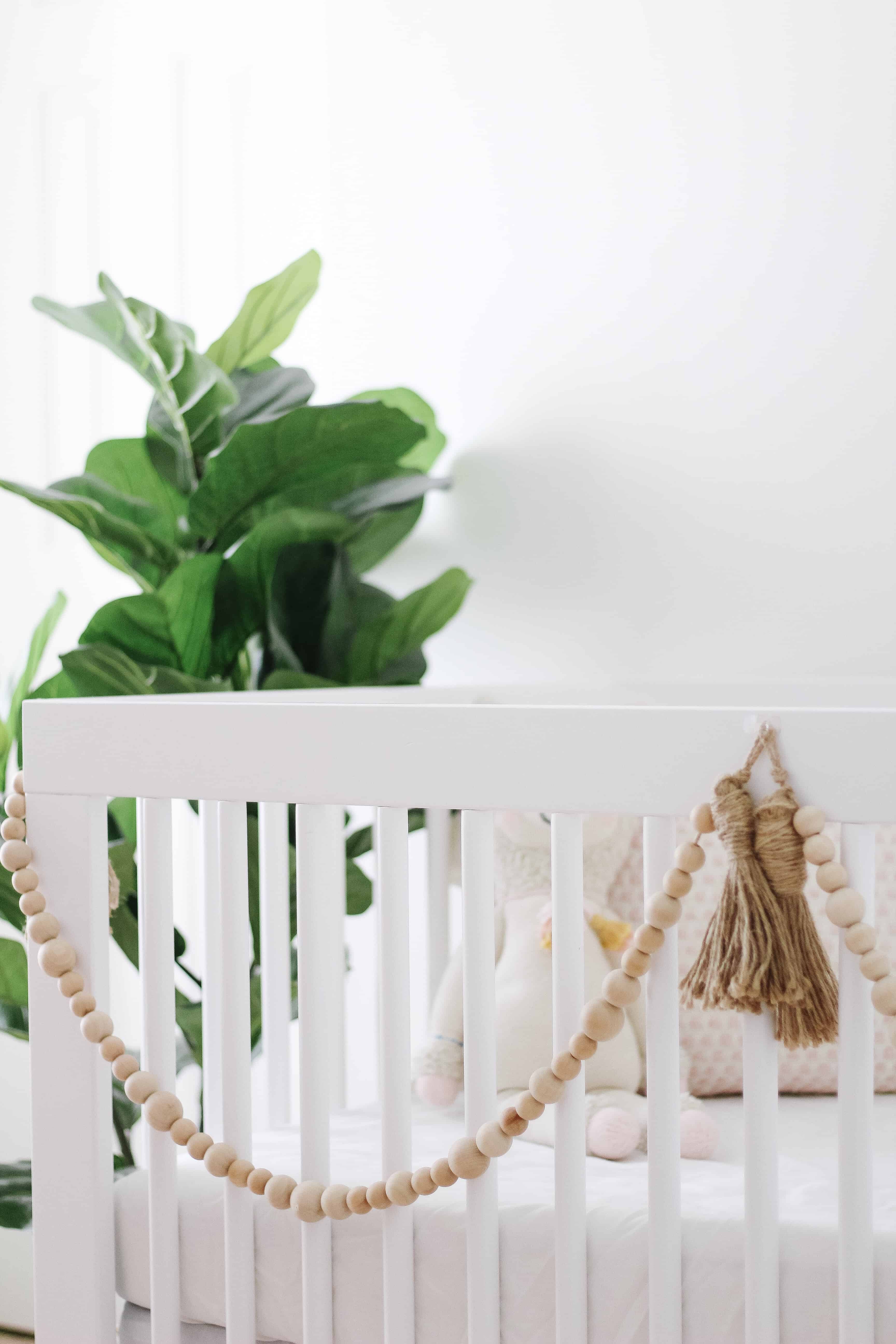 If you have any questions on Goldie's rainbow nursery please leave me a comment, or follow me on instagram to see more!