One of my favorite things about holidays is how it magic can be created in such simple ways. I wanted to offer you all some free Valentine printables this year that you could attach to inexpensive valentines to give them a fun, special look!
This post contains affiliate links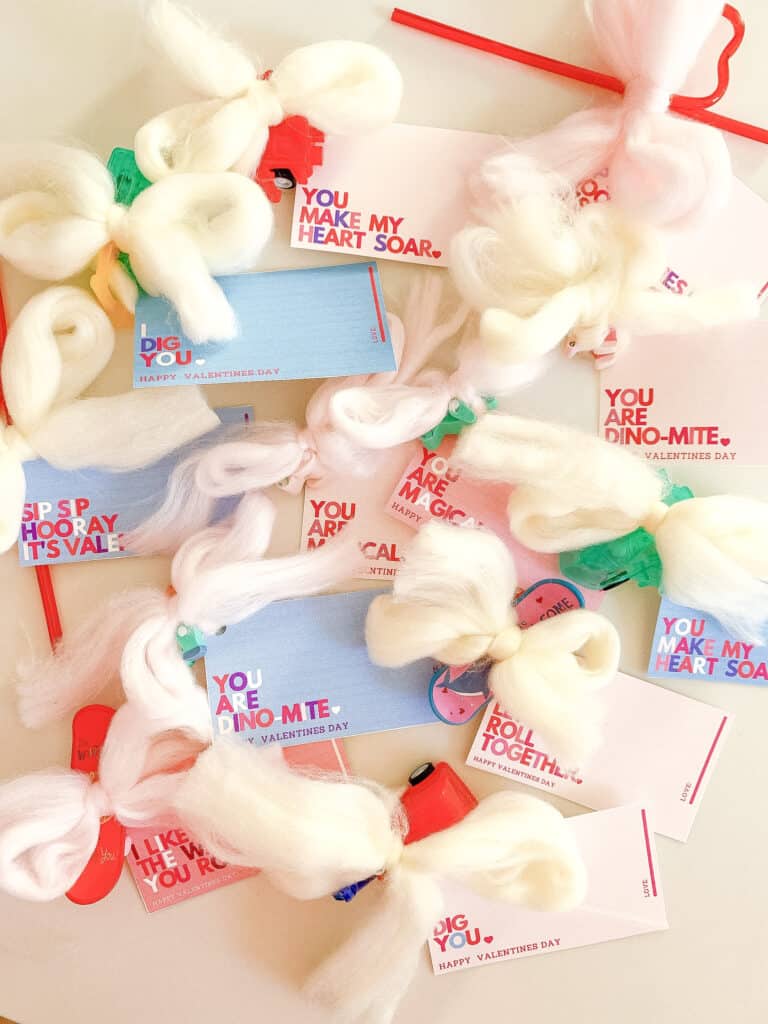 Valentine Printables
Todays post contains 6 free Valentine printables you can print and use with your classroom valentines. Each sheet has 6 Valentines on it, so feel free to print as many as you would like.
I am also going to link to several other posts that I have with printable Valentines for your little one!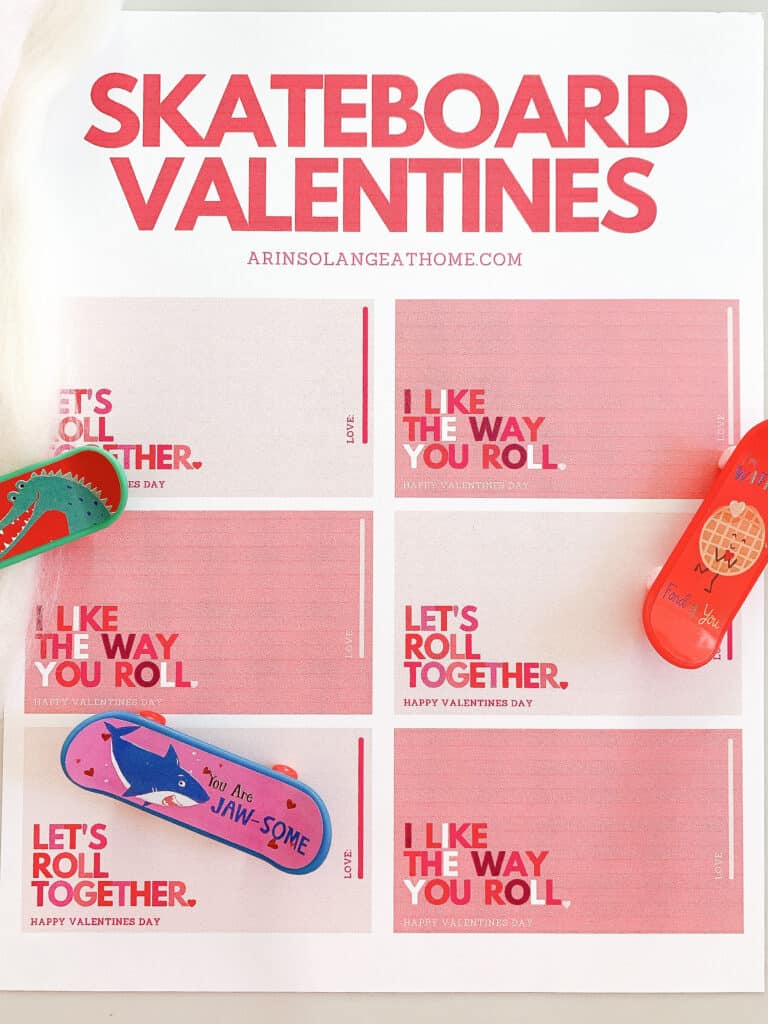 Whether you are doing a DIY with these, or attaching them with candy or a small toy – these are a great way to do affordable last minute valentines that no one else in your kids classes will have!
Other Free Valentines and Valentine Posts
Pokemon Valentines | Ice Cream Valentines | Super Hero Valentines | Heart Wand Valentines | Puppy Valentines
Free Printable Airplane Valentines
I grabbed planes from the Target Dollar spot for this set, but linked to some other great options at the end of the post. Print out the free printable, use a hole cutter to pop a hole in it, and use some fun yarn to tie the plane on the card.
The yarn I used throughout this post is from Hobby Lobby. It is great because it really clings to the item.
PRINT FREE PLANE VALENTINES HERE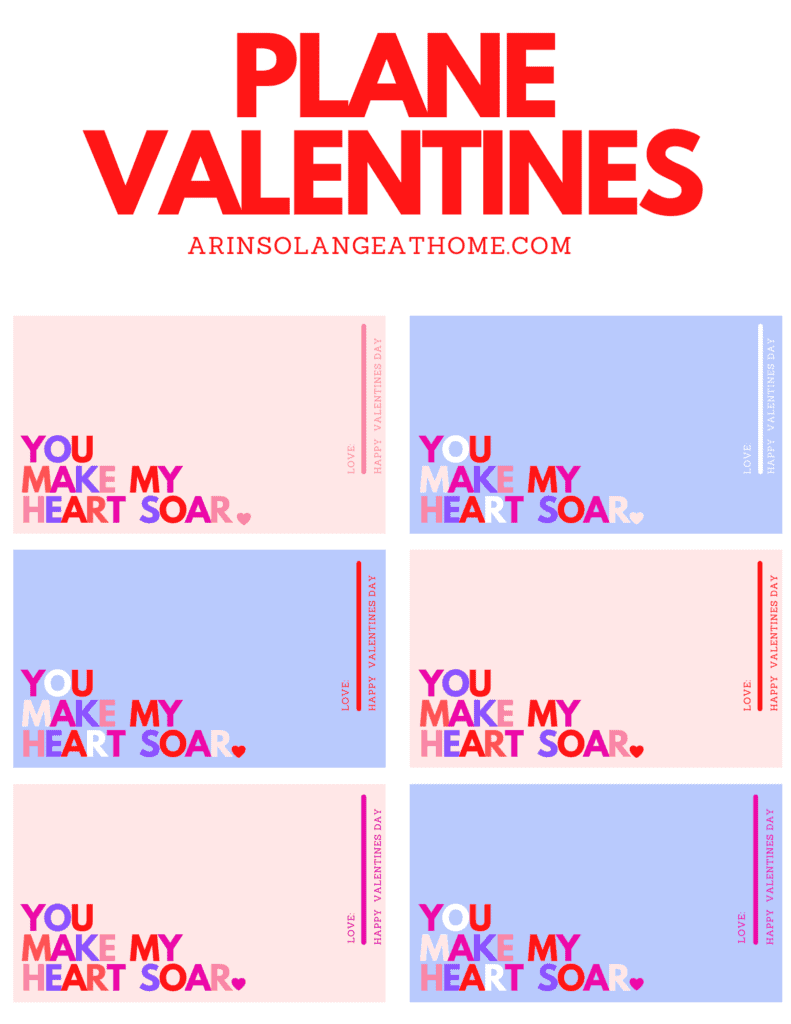 Free Printable Unicorn Valentines
My oldest daughter is unicorn obsessed so I wanted to create something to go with Unicorns. Again just print, hole punch, and tie with a piece of yarn for an adorable unicorn Valentine.
PRINT FREE UNICORN VALENTINES HERE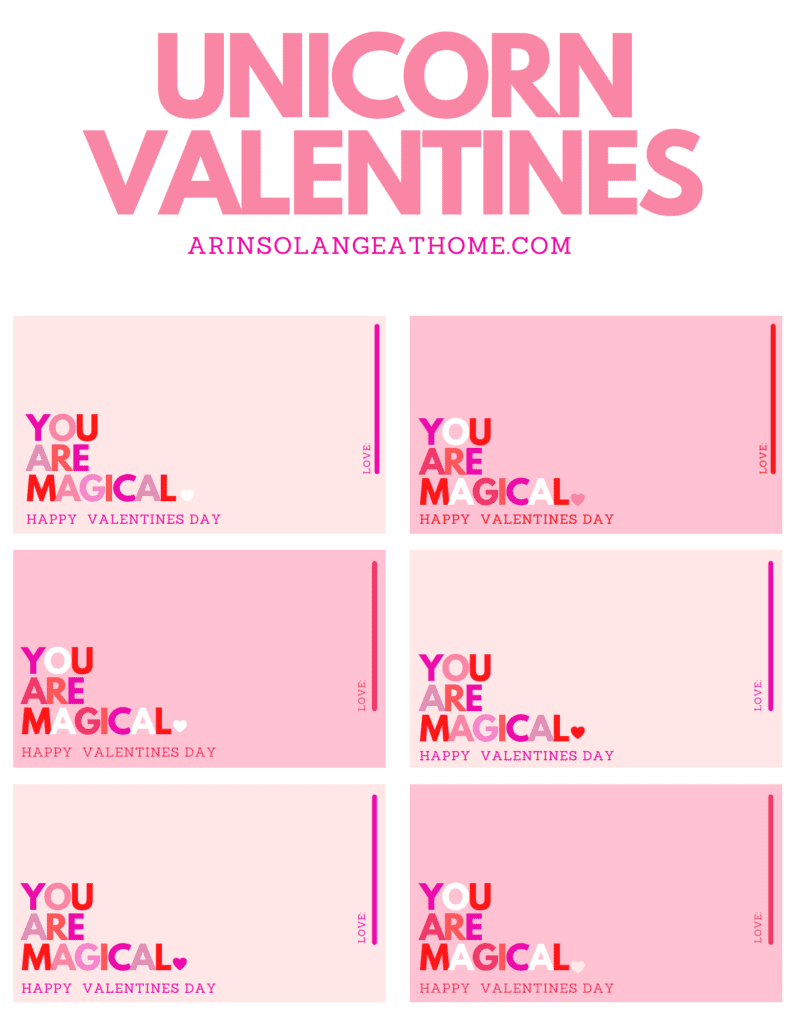 Free Printable Dinosaur Valentines
I grabbed little dinosaur erasers for the boys in my daughters class to pair with this free printable. As with the other free printables, there is a place for your child to sign their own name!
FREE PRINTABLE DINOSAUR VALENTINES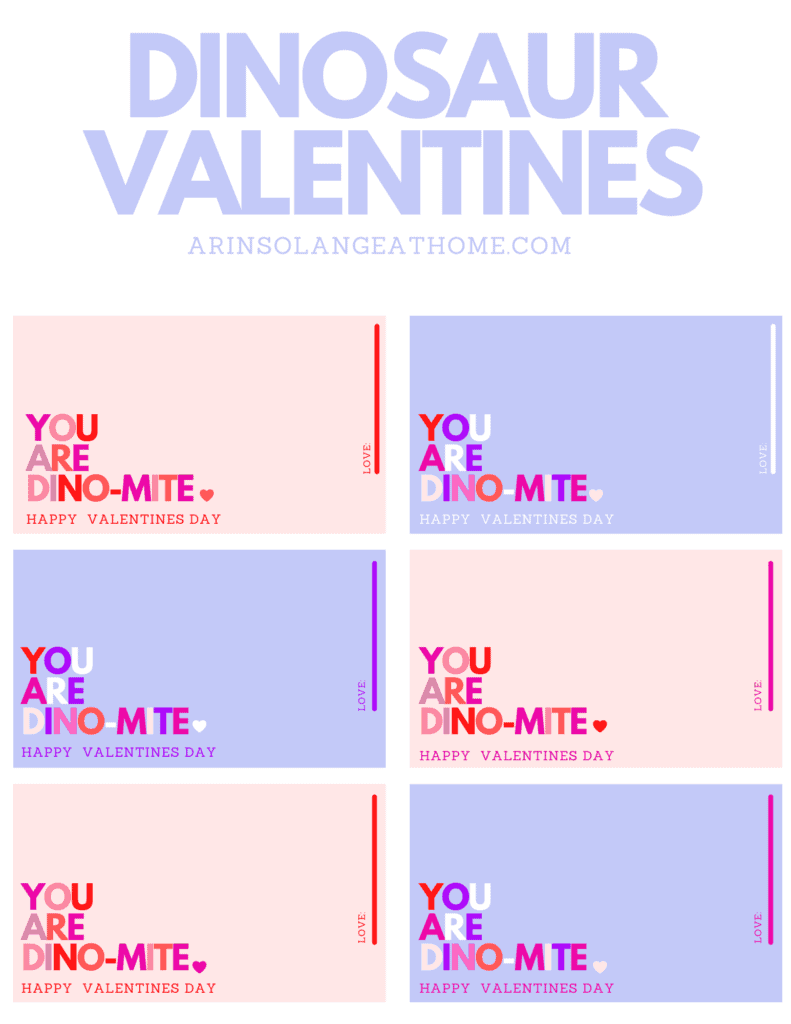 Free Printable Straw Valentines
I LOVE these fun little straws and think they make the perfect inexpensive Valentine. The free printable is perfect to go on them, or even paired with a juice box if you are class mom!
FREE PRINTABLE STRAW VALENTINES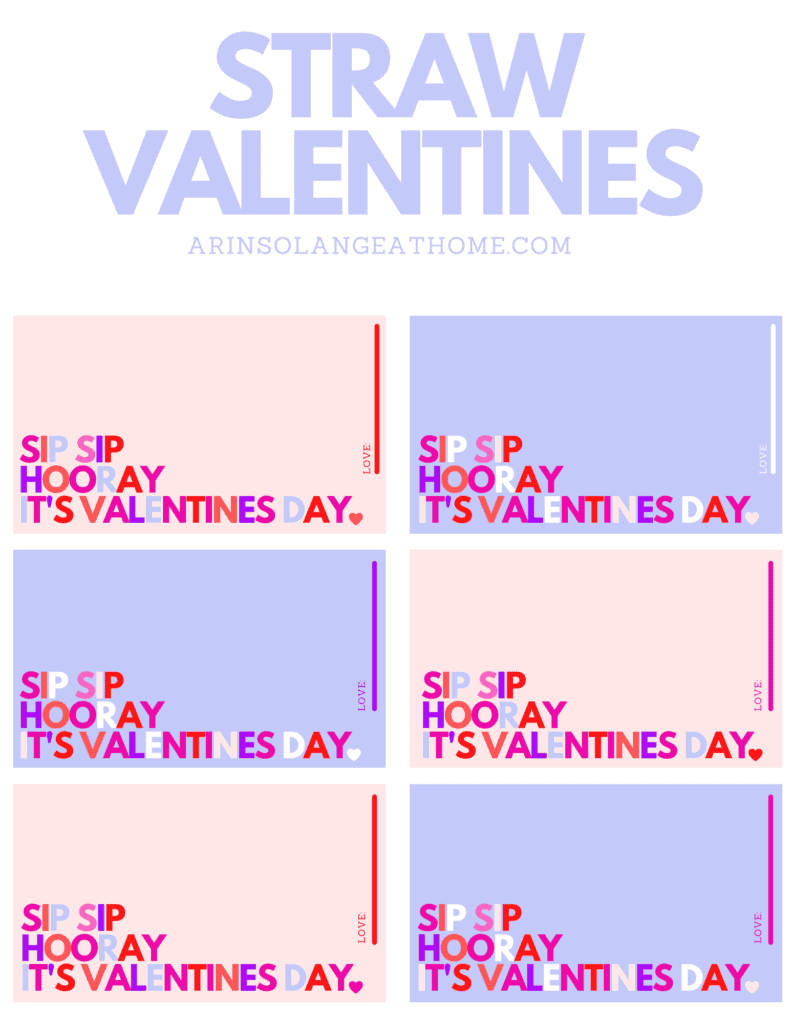 Free Printable Skateboard Valentines
I remember these little finger skateboards from when I was a kid, so was excited to grab them for my 8 year olds class this year. I am planning to tie the skateboards to the free printable with a piece of yarn!
PRINT FREE SKATEBOARD VALENTINES HERE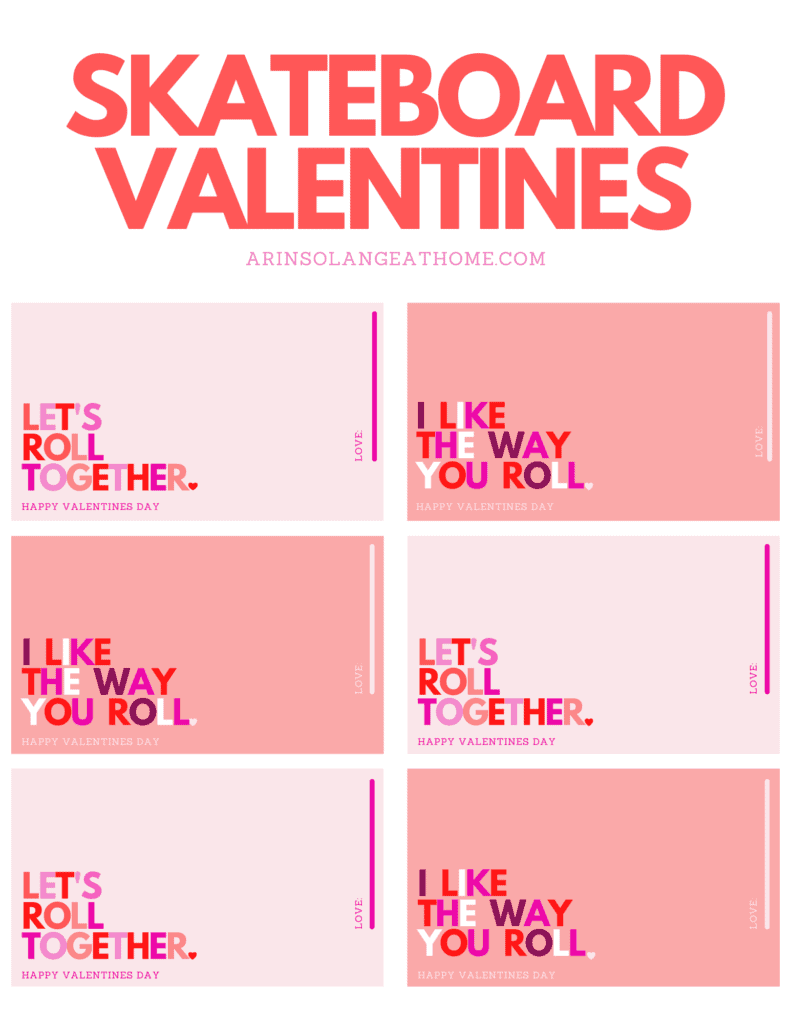 Free Excavator Valentine Printables
I feel like anything construction is a little boys dream. These are also from the Target dollar spot, but I linked some other options below. I am sure if you have a toddler boy like I do, these will be a huge hit!
PRINT FREE EXCAVATOR VALENTINES HERE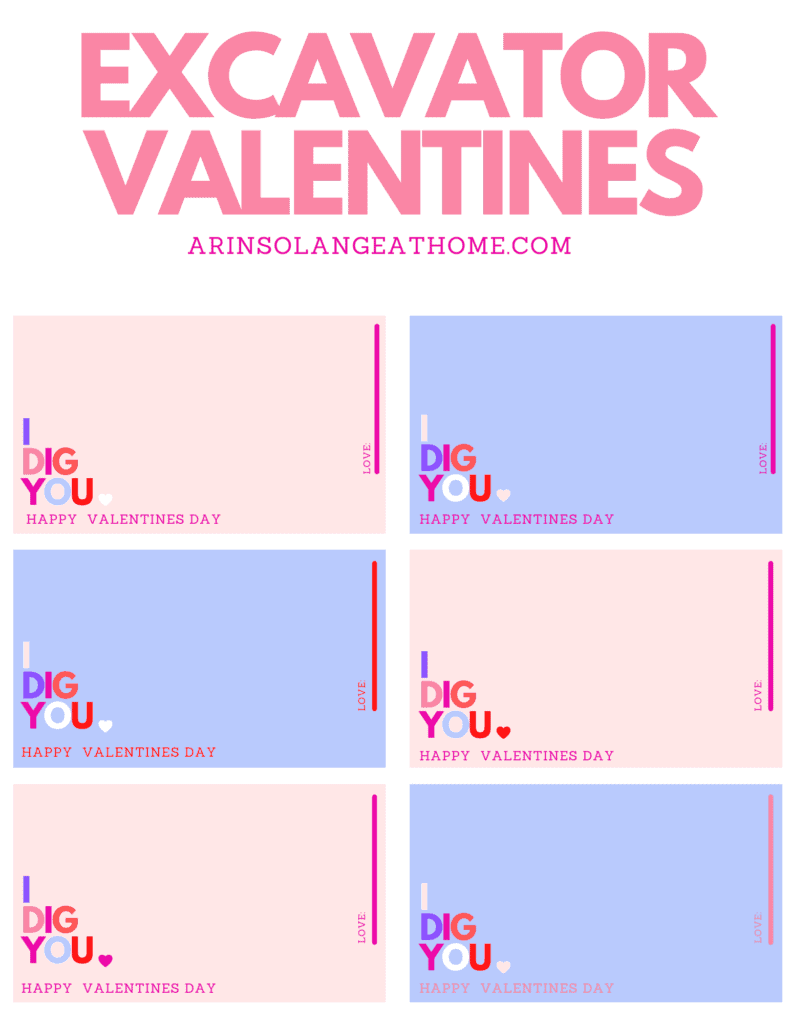 Below I am linking to lots of fun, inexpensive non candy items you can use with these free printables incase you need some last minute help! Grab these affordable trinkets and print your Valentines above and you will be ready to go!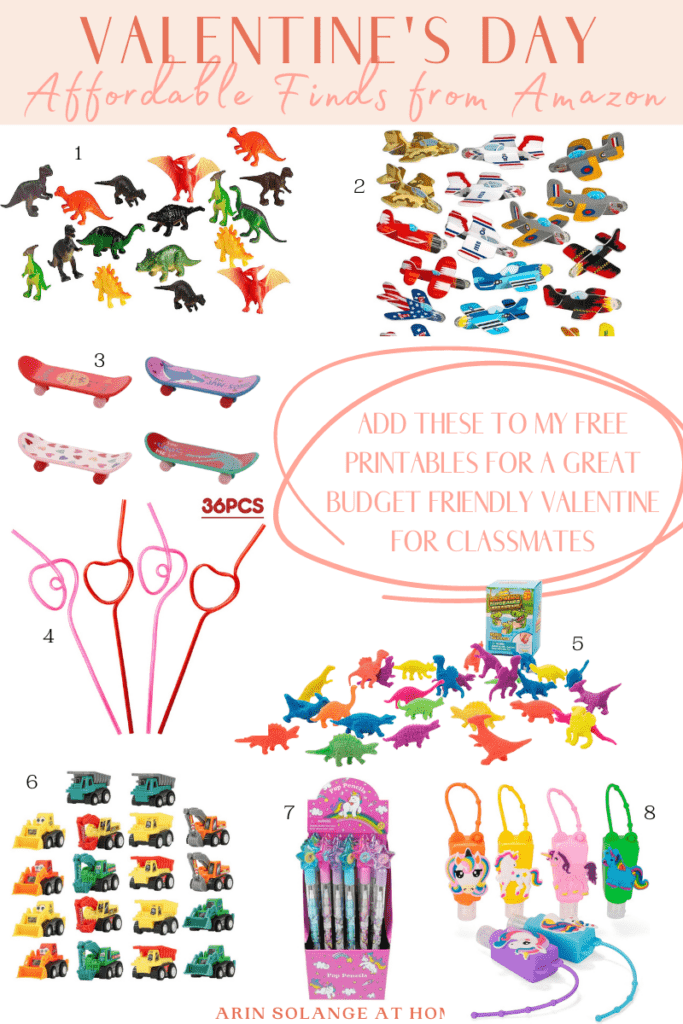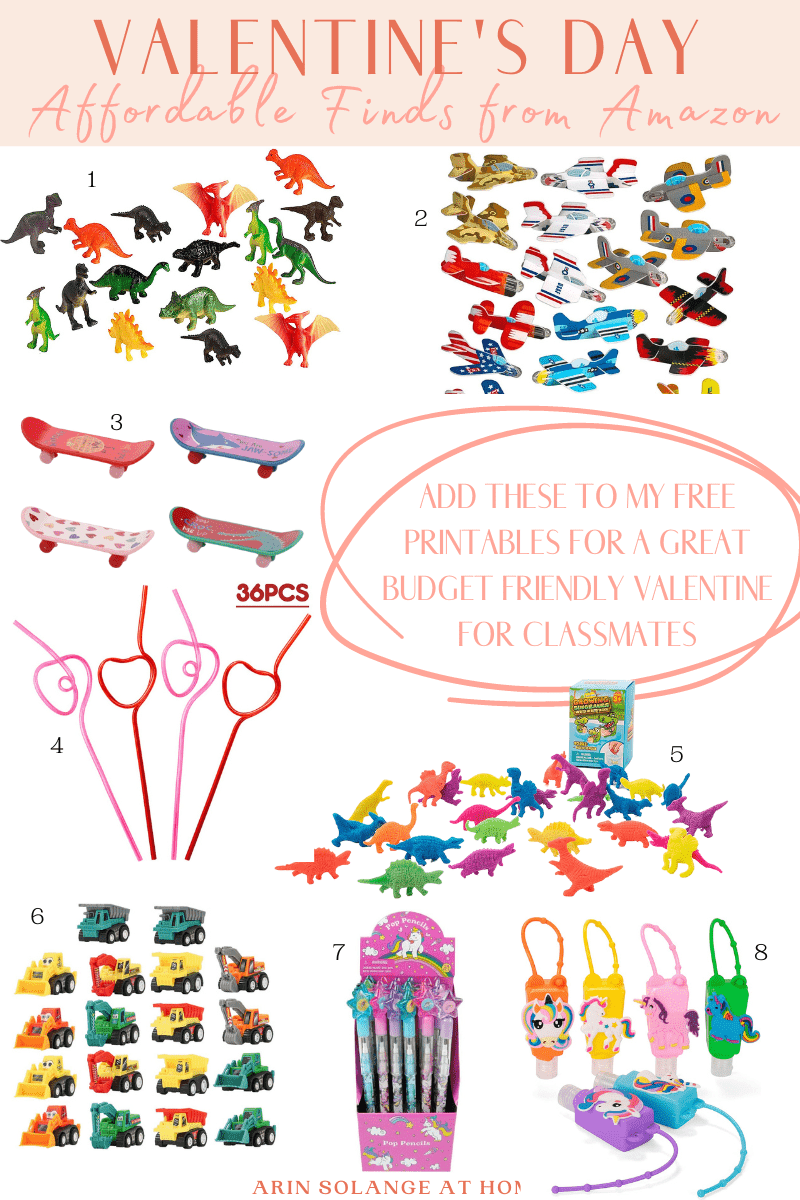 Grab These items to go with the Free Valentine Printables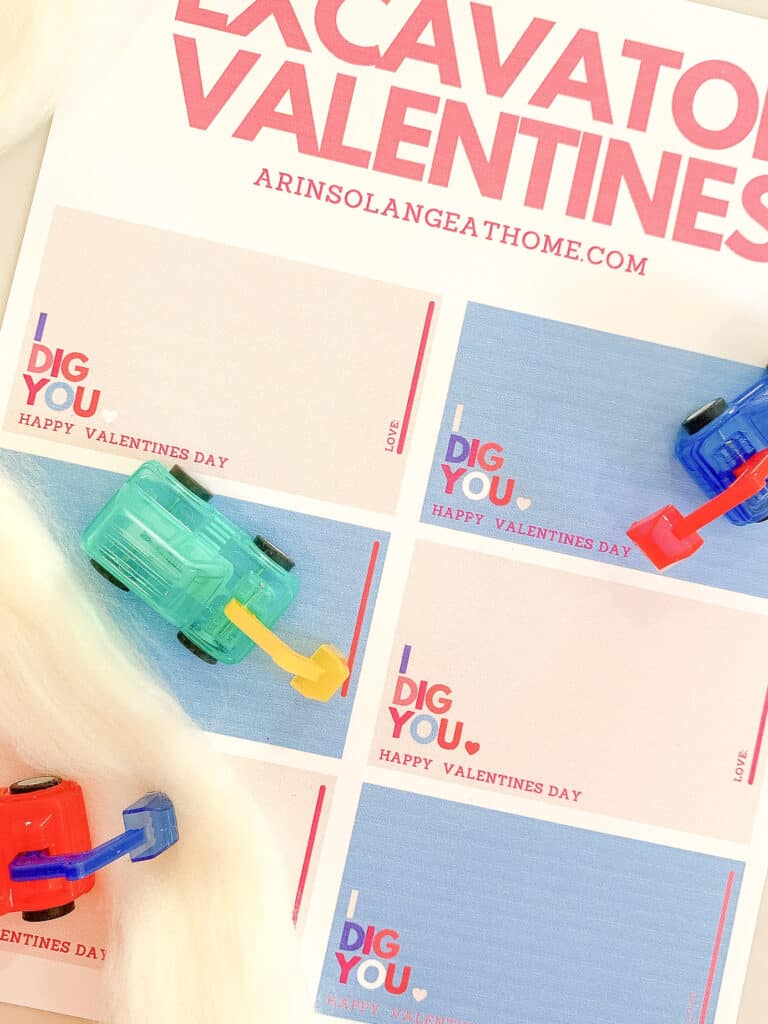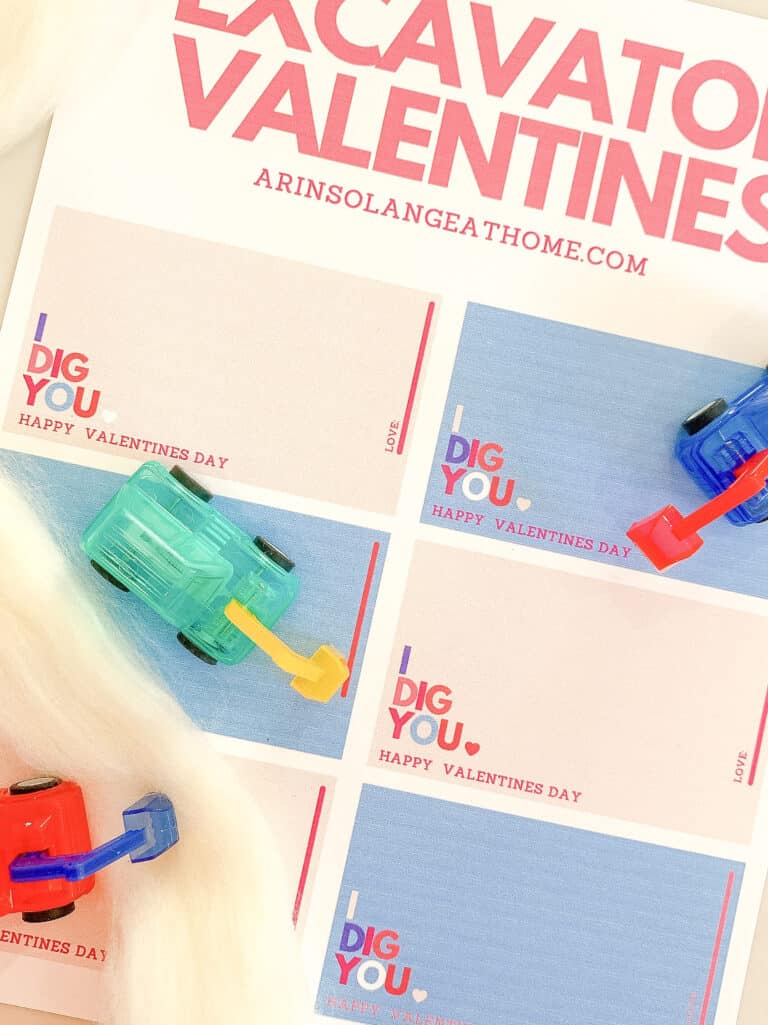 Other Posts You'll Love
Valentines Day Outfits for Boys | Valentines Day Outfits for girls | Valentines Day Outfits for Baby Girls | Valentines Day Tablescape
Pin The Photo Below for Later
Hopefully this post provided you with great inspiration and some free Valentine printables for your kids this year so you don't have to run out and buy them. Be sure to pin the photo below to find this post later, and don't forget to follow me on Instagram (@arinsolange) for more great posts like these!