Just after tidying up all of my holiday decor from Christmastime, Valentine's Day starts peeking around the corner.  I like to take it easy on the kids gifts for Valentine's Day, so I often give my kids books that we can read together!  Remember that the day is about love.  Receiving it and giving it.  You can teach them that its about more than presents.  Today I am going to share my favorite Valentine's Day books for kids and toddlers that you will all love.
This post contains affiliate links.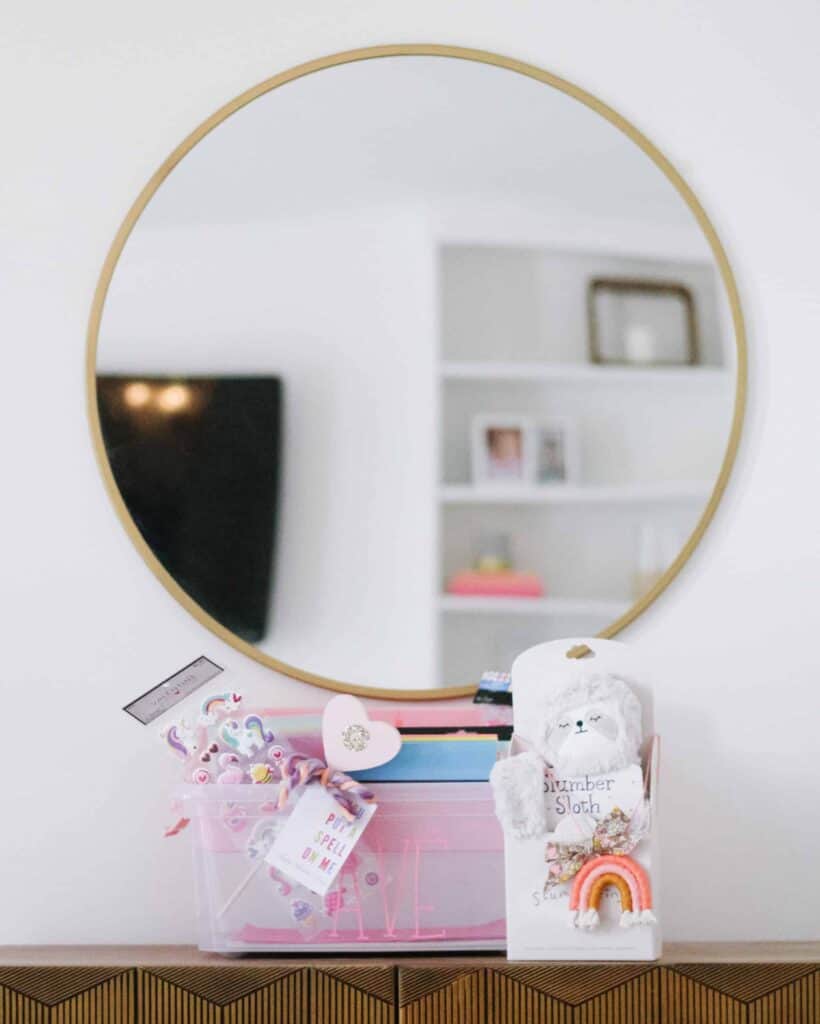 Reading with kids is so important, and I love to snuggle up to read a good book that can really resonate with them and start a conversation about their feelings. You'll notice that some of these Valentine's books for kids and toddlers will discuss a parent's love and how it is always with your kids. Cue the tears!
Valentine's Day Books for Kids and Toddlers
I am all about finding books that my kids will love and that will change up what we are reading or looking at on a daily basis for the holidays, but I also love finds that are pretty enough to have on display. Trust me, you can find a book for nearly any style or holiday to reuse as decor.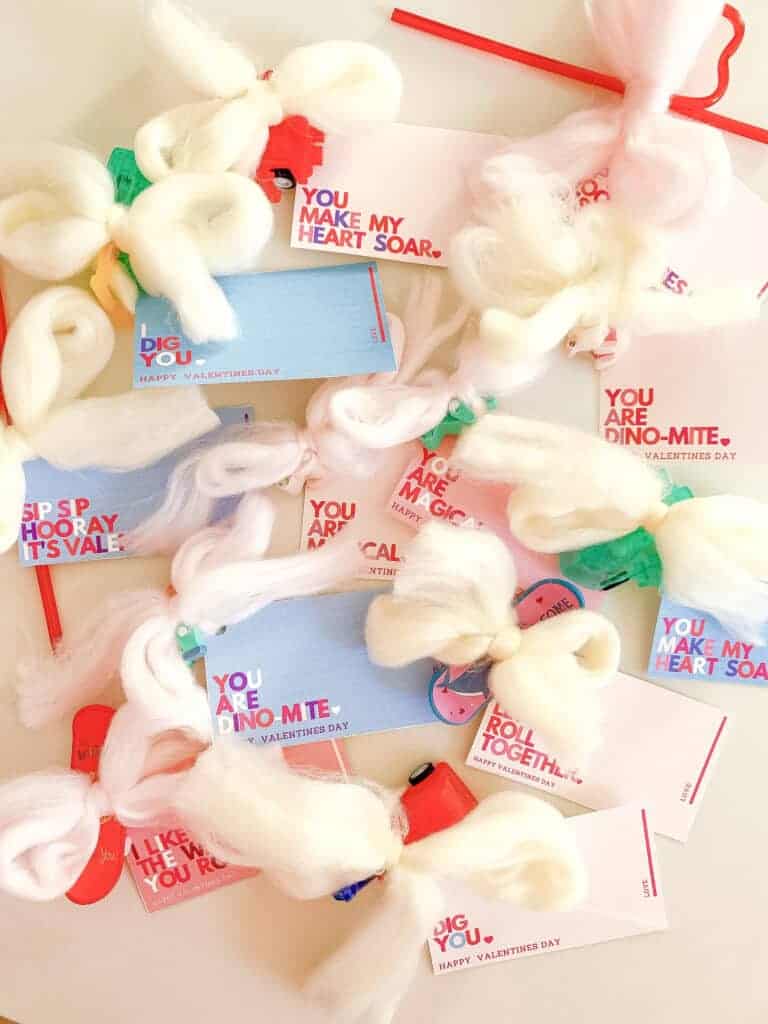 In the roundup of Valentine's Day books for toddlers and kids below there are board books and paper books so you can find something great for any of your kids. Add a few each year and you will have a lovely collection of Valentine's books in no time!
Displaying Your Valentine's Day Books
The best part about grabbing some books as a Valentine's Day gift idea is that they can be used as decor so easily! I recently talked about how much I love to use children's books as decor in this post.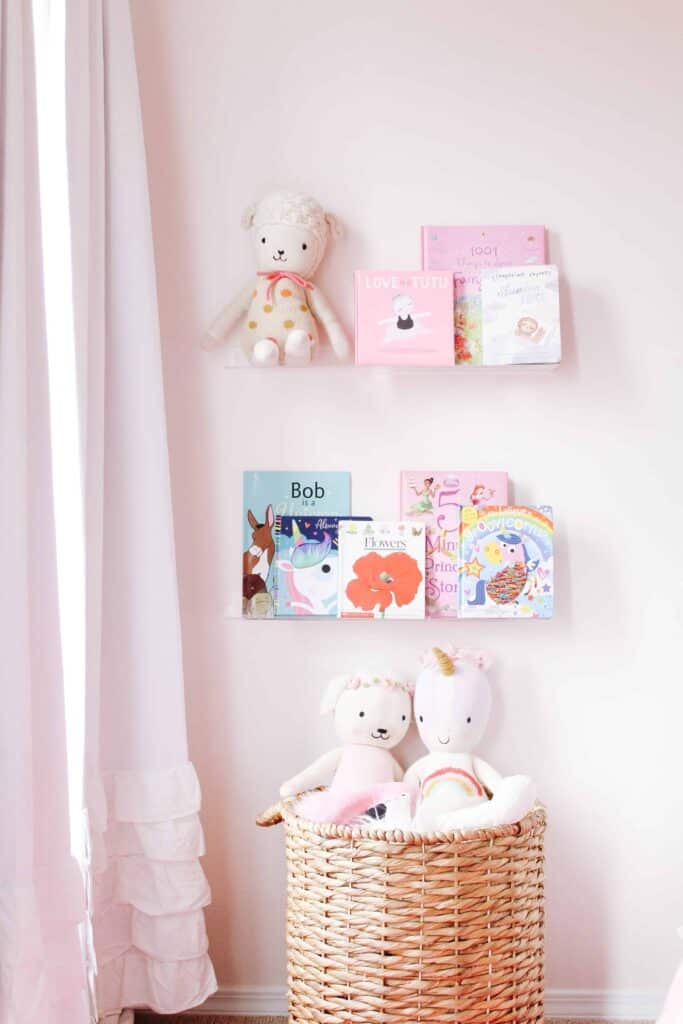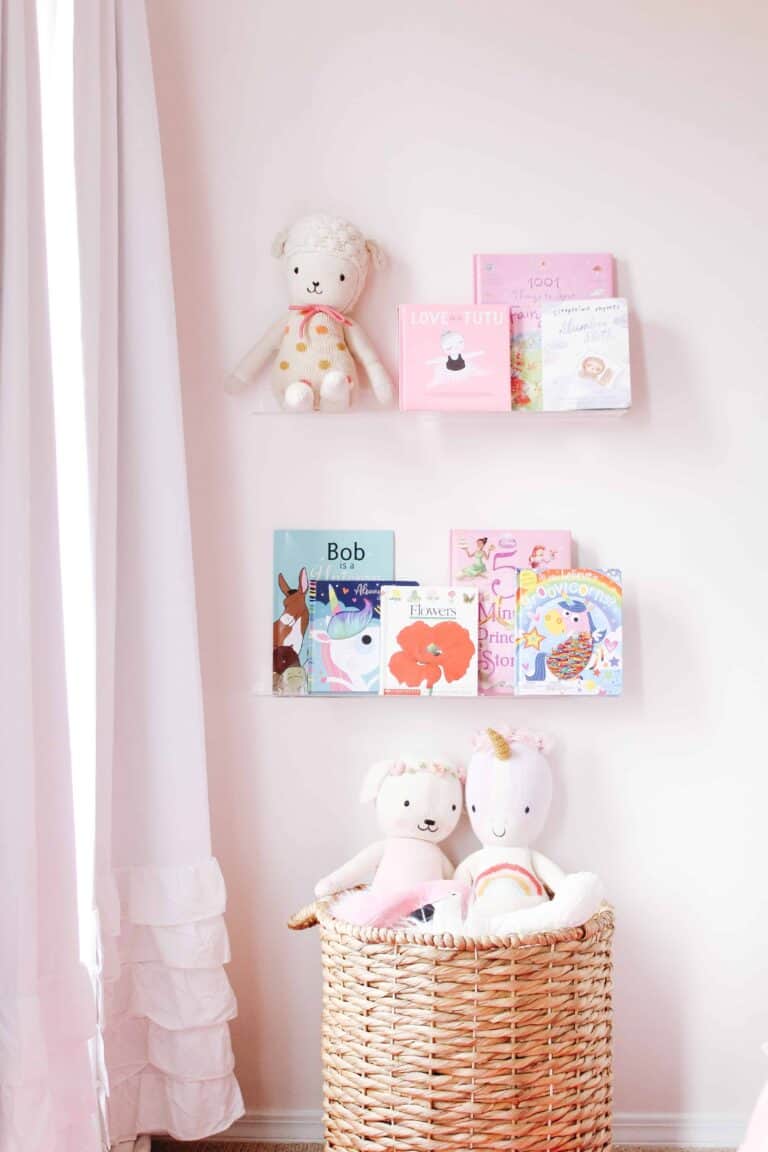 There are endless ways to display books year round like on my favorite clear acrylic shelves which really let the beautiful cover art shine. Heck, I even built an entire Coat Closet Book Nook in our old home that I used to rotate our kids' books with the cutest covers.
And if you're looking to host a full blown party for the lovely kids in your life, Valentine's books are a great gift idea for the kids to take home! Simply place one book on each plate at the table with a sweet bow tied around it and your book is doing double duty as decoration and gifts.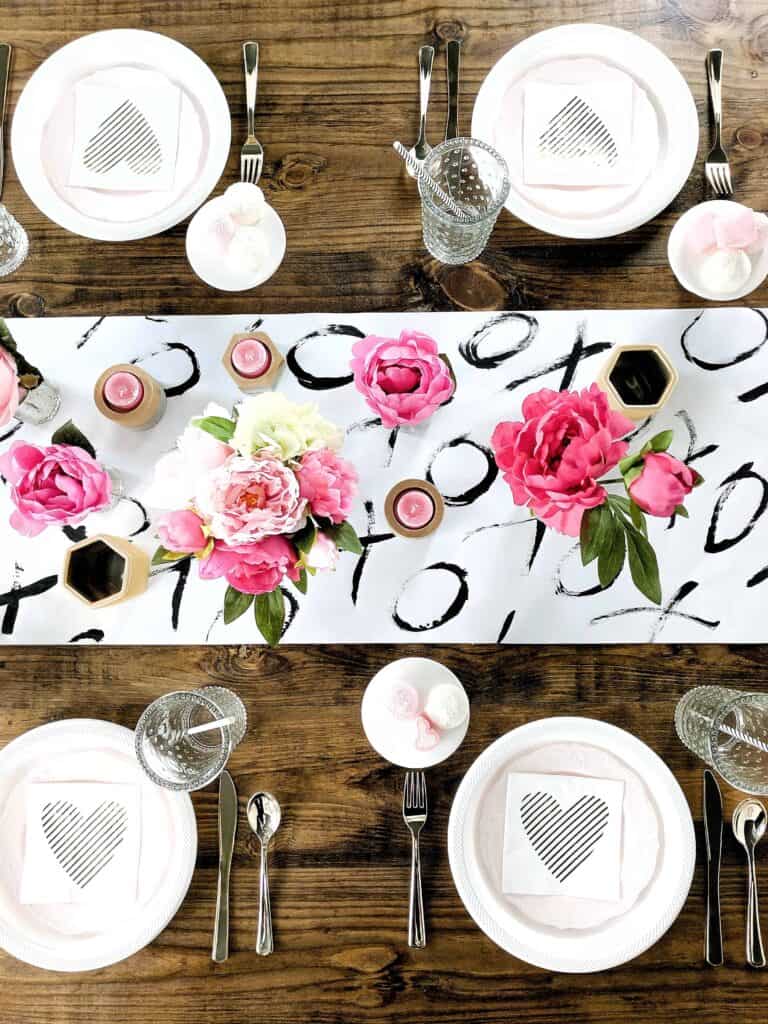 If you want to go the extra mile and add more fun to your Valentine's Day party for kids, make sure to check out all of my free printable valentines! I've got something for everyone from superhero themed valentines to ice cream cone diy keychain valentines to the sweetest printable puppy valentines.
Now onto those fun Valentine's books for kids and toddlers – I am sure you will fall in love with a few!
Valentine's Day Books for Kids and Toddlers Roundup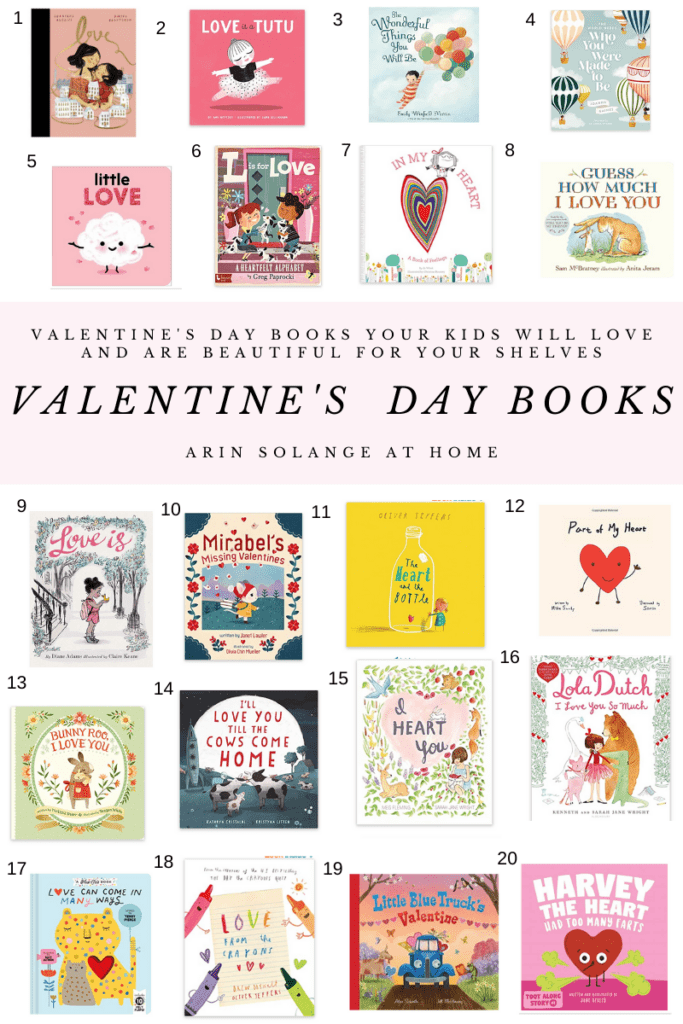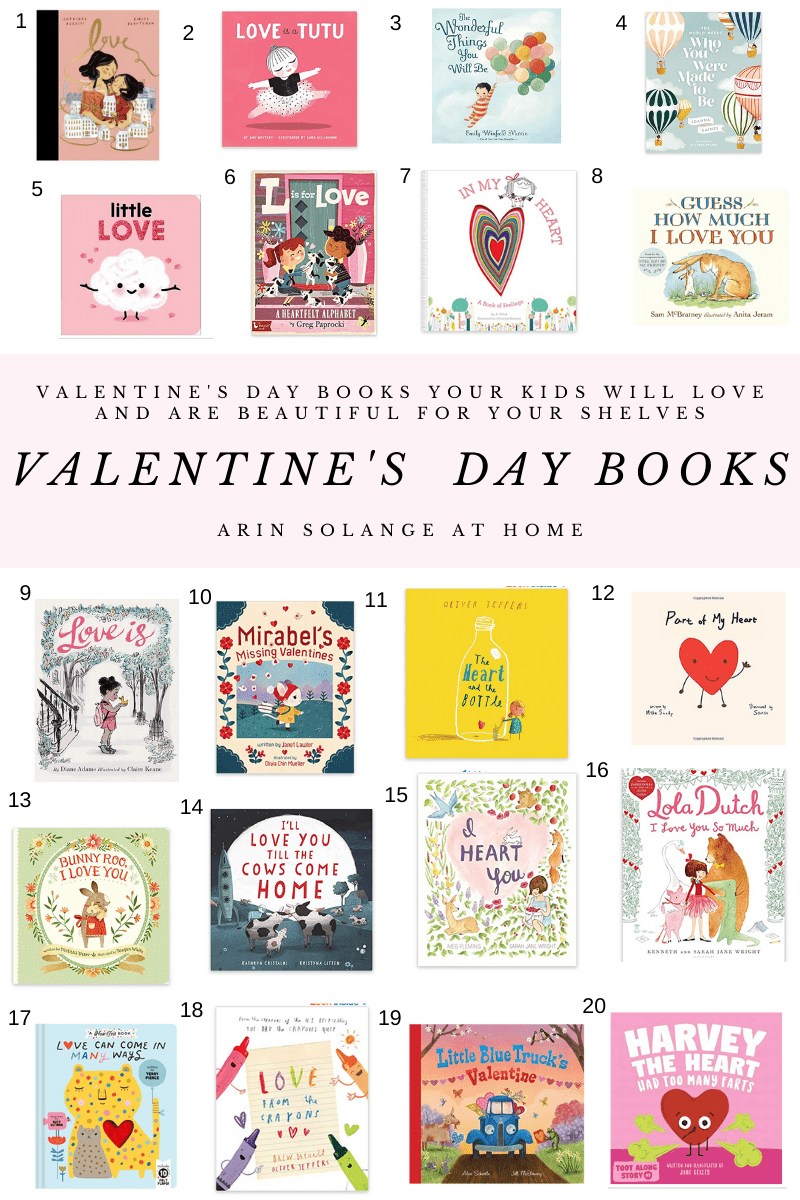 1 | 2 | 3 | 4 | 5 | 6 | 7 | 8 | 9 | 10 | 11 | 12 | 13 | 14 | 15 | 16 | 17 | 18 | 19 | 20
Shop my Favorite Valentine's Day Books Below
Other Posts You May Like
Free Printable Valentines | Valentines Gifts + Kindness Cards | Valentine's Day Party
Pin the Photo Below for Later
Hopefully these gave you some fun new Valentine's Day books for kids and toddlers and feel more excited for the fun day next month.  Be sure you subscribe to my blog for more holiday fun, and if you have any questions be sure to leave a comment below be sure to follow me in Instagram (@arinsolange).